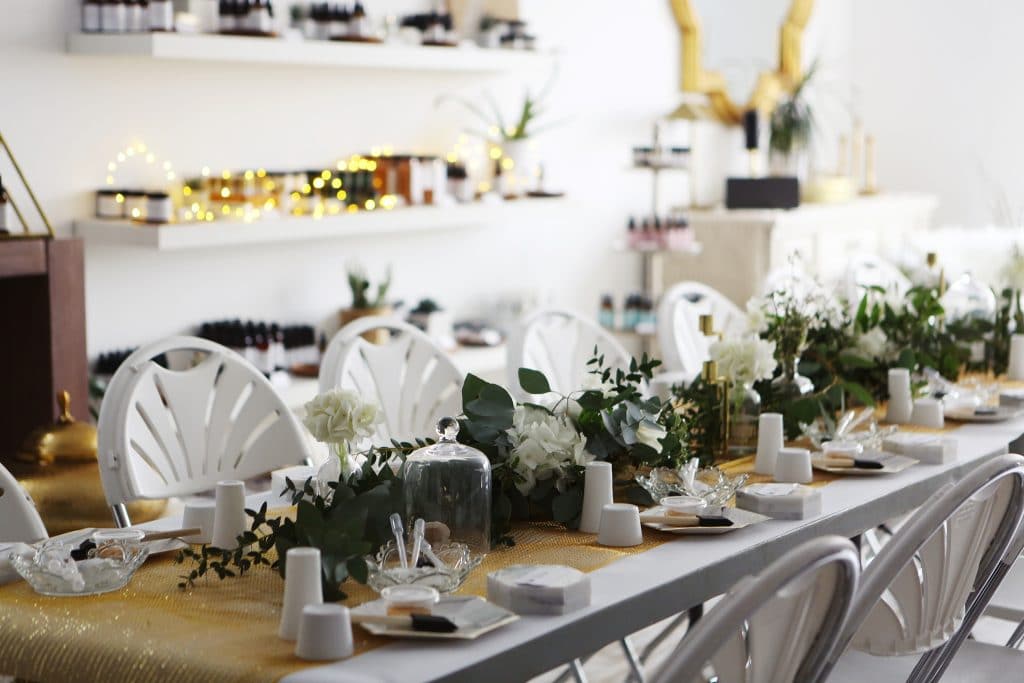 Why didn't I think of this?!
Made Social, started in Edmonton in 2015 by Christine Shankowsky and Andrea Hanki, is a modern craft community that brings people together to meet, mingle, and make stuff. Outside of Made Social, Andrea keeps busy as a full-time photographer specializing in lifestyle/family sessions, and mom to her three beautiful children. Christine has a background in graphic design, specializing in motion graphics for television. Recently, she's devoted her time to her two children, and channeling her passion for design into events and workshops. Together, these two have tapped into something really special!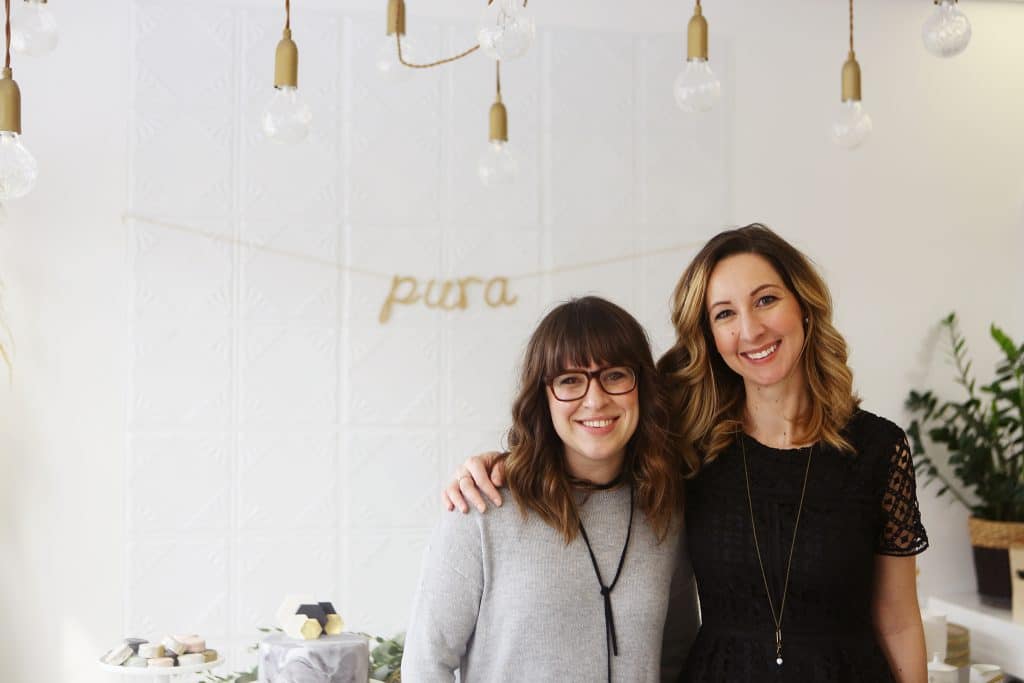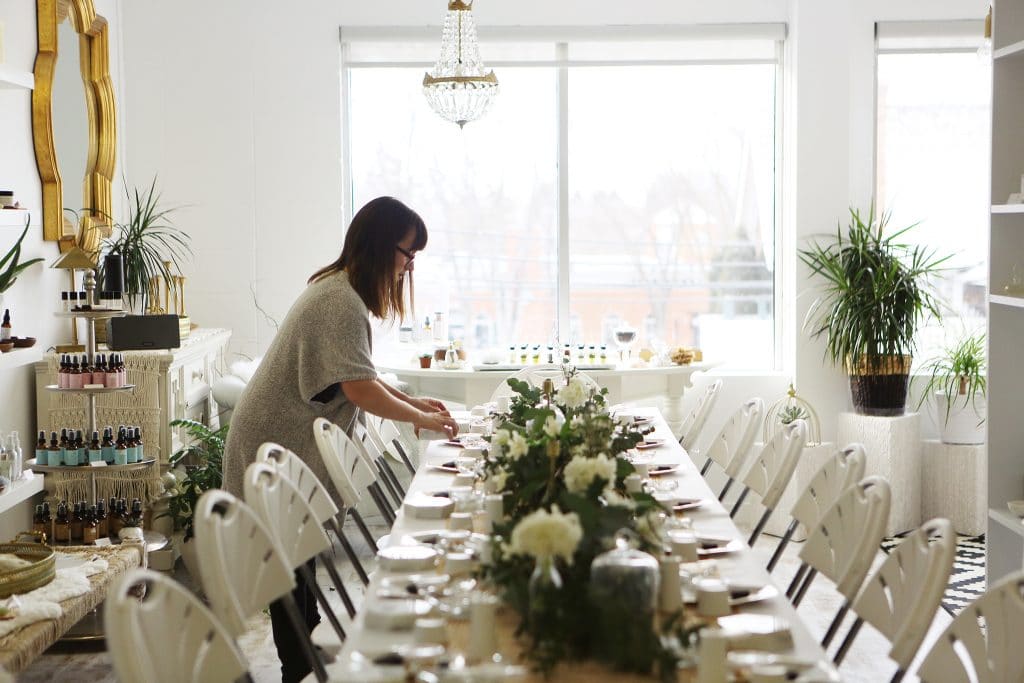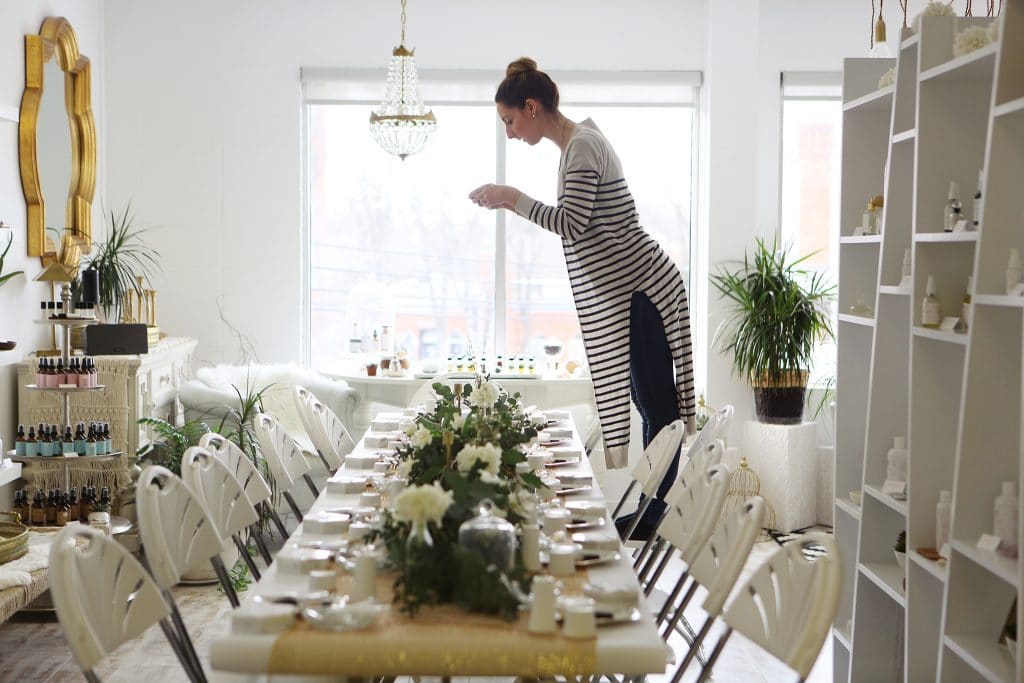 I attended my first Made Social gathering at Pura Botanicals on a Saturday morning in February. It was an easy sell for me because I love the "crafting community" concept, and the Pura studio is something dreams are made of. (I want to move in, it's so beautiful!)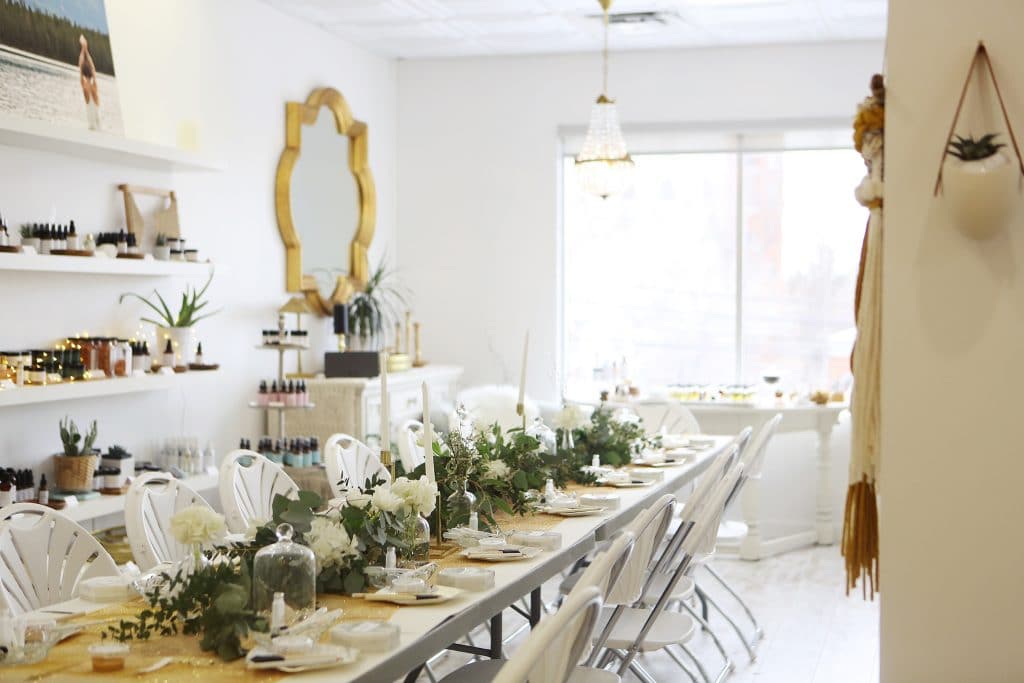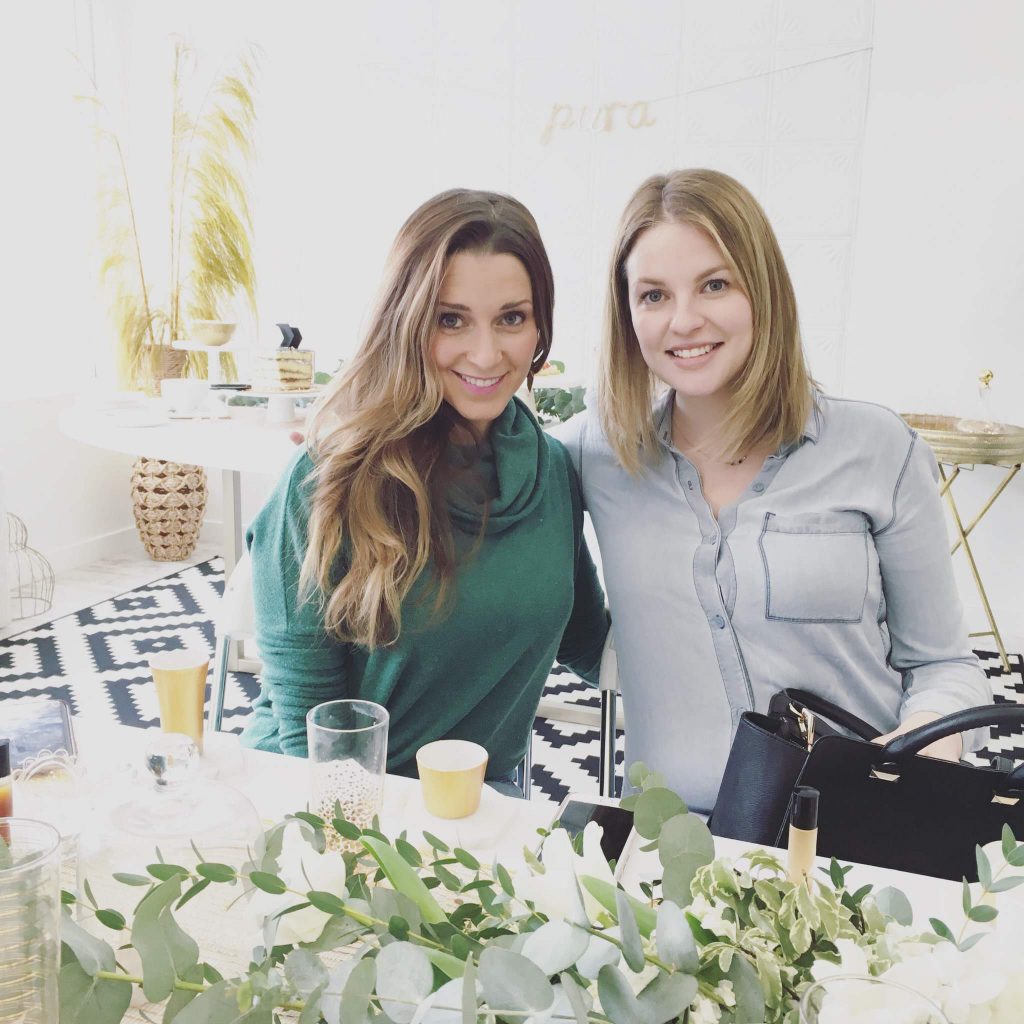 Not only did we make a trio of multi-functional cupcake stands as well as custom scented Pura 'Love Potion', but we sipped mimosas and sampled amazing treats, including cake from The Art of Cake. (I've already let my husband Ryan know this is where my next birthday cake is coming from.)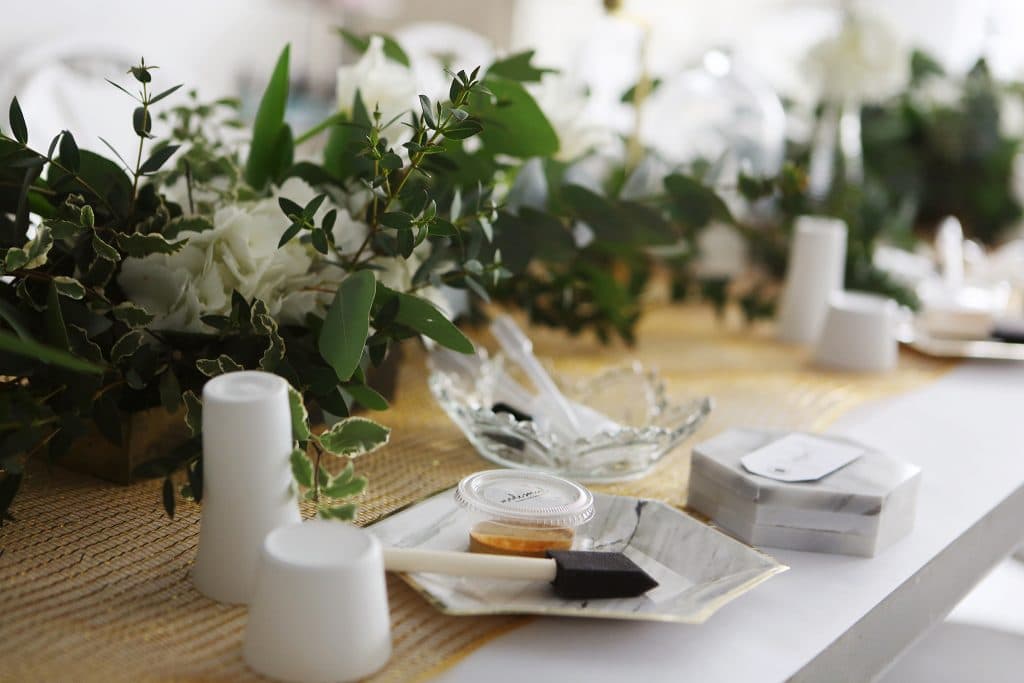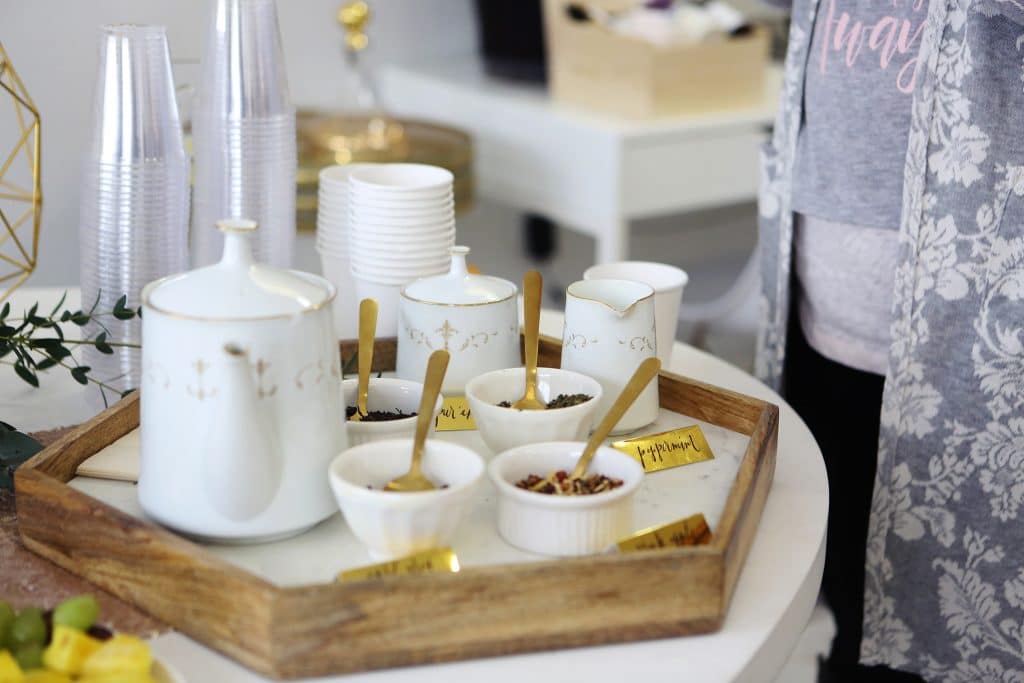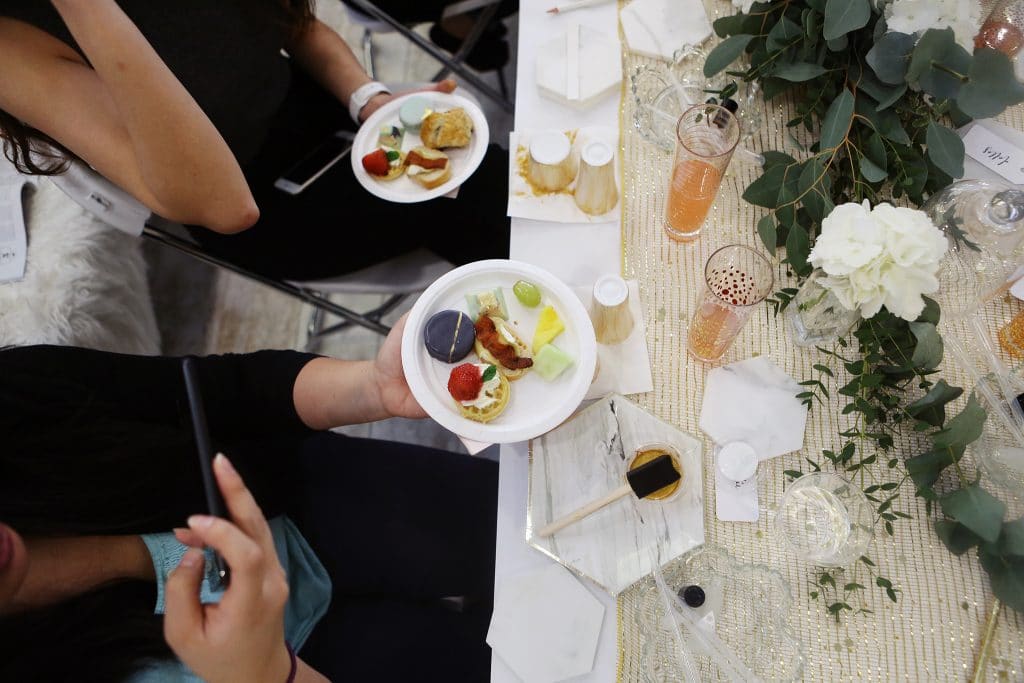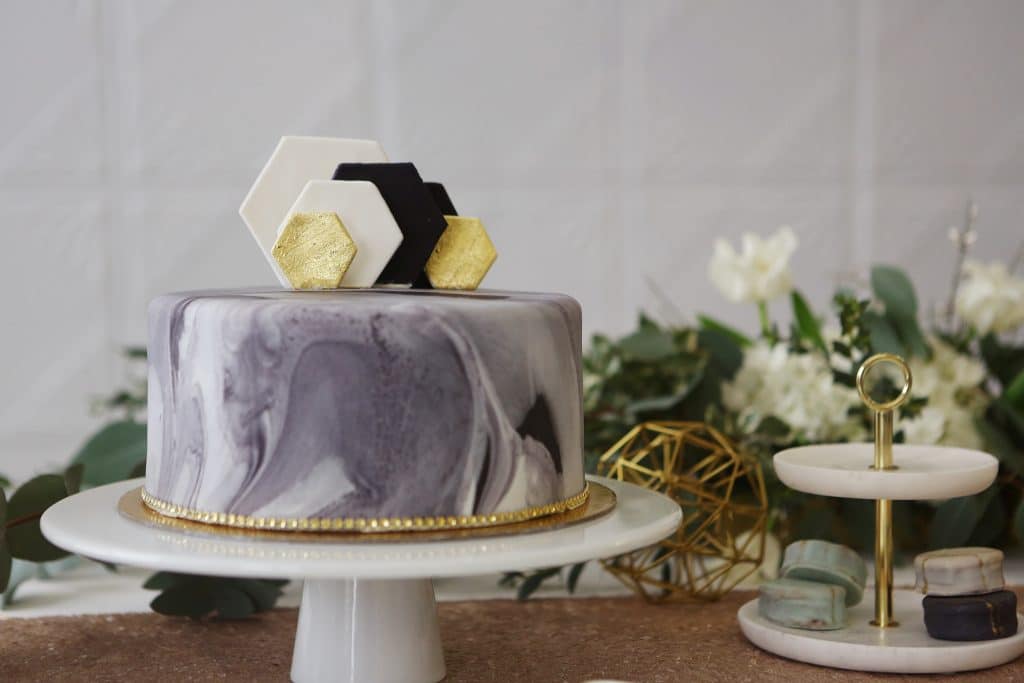 The energy in the room was the best part of the morning. That feeling of being part of a group of go-getter girls, creating something pretty. Women, for the most part total strangers, gathering to hang out, let their guards down, and talk (helping one another with the project along the way.)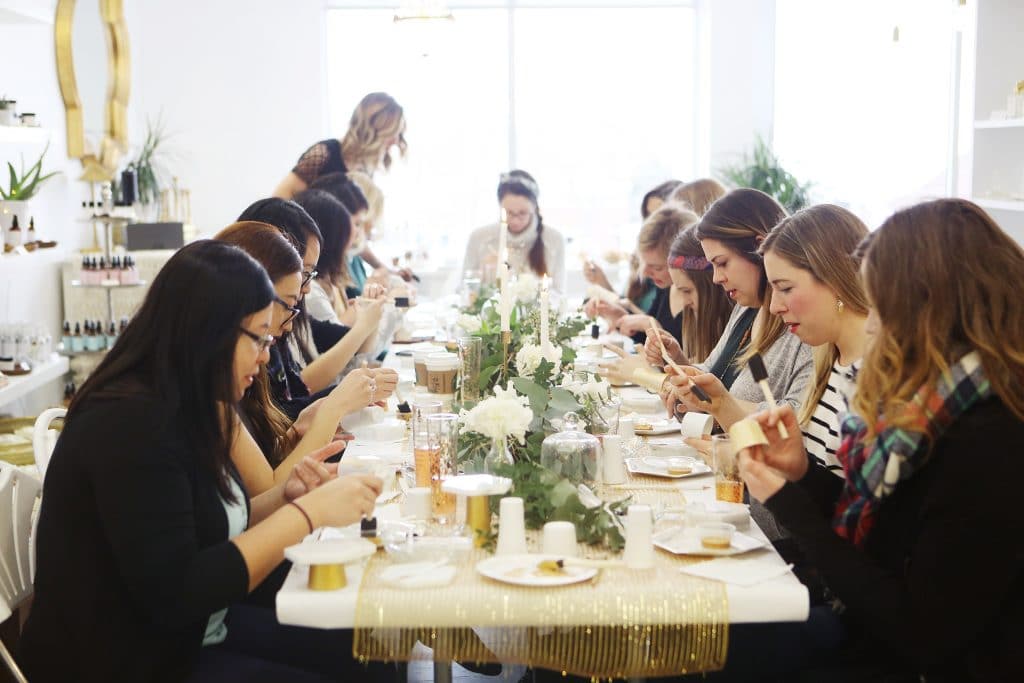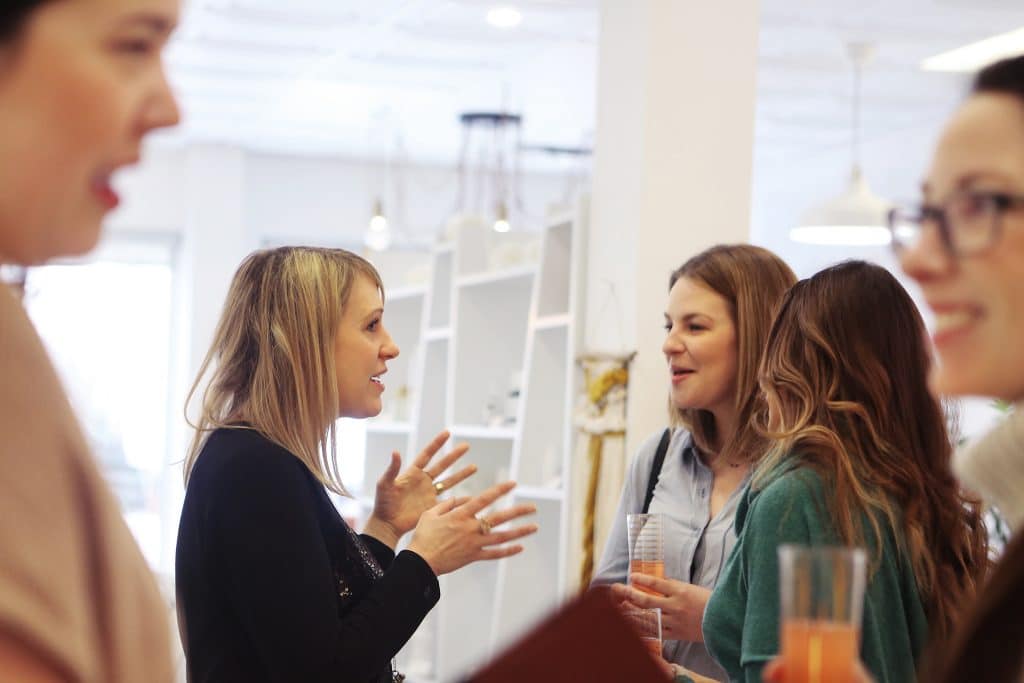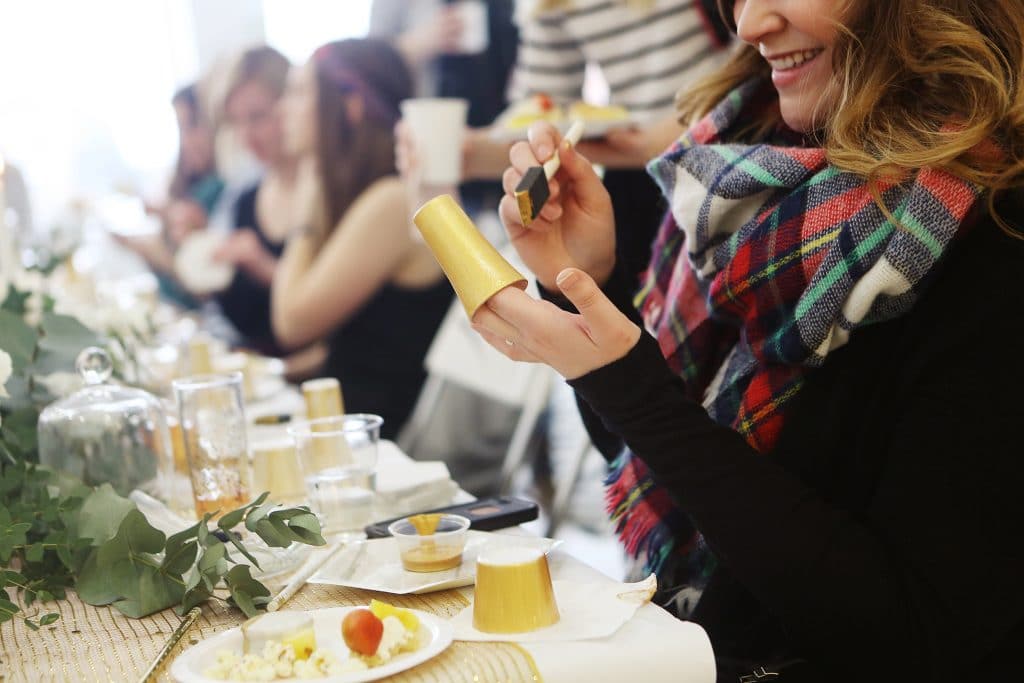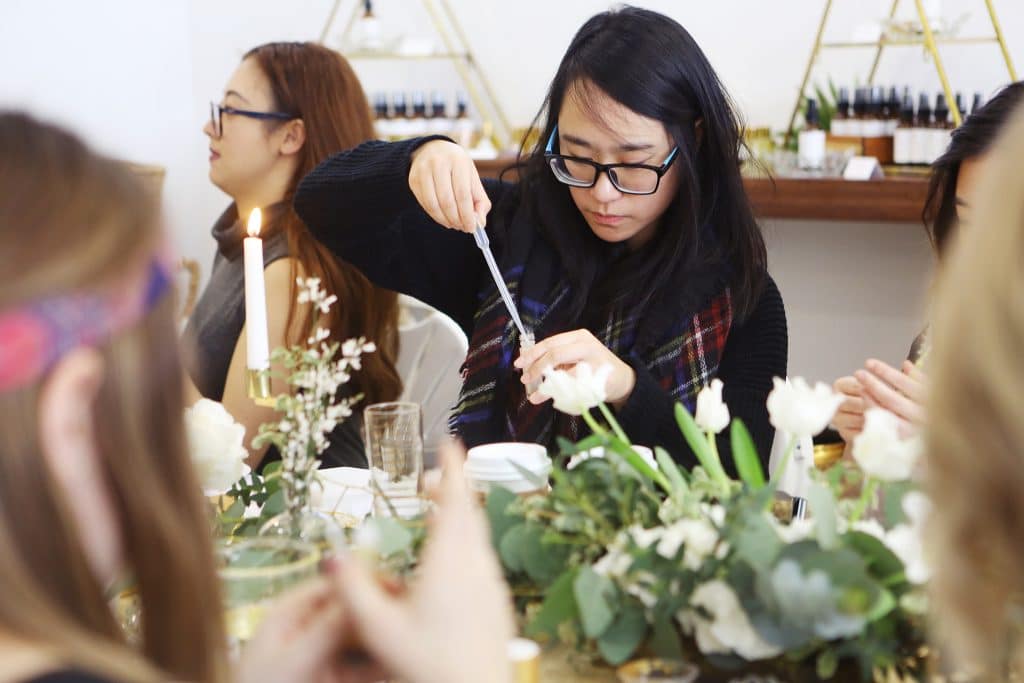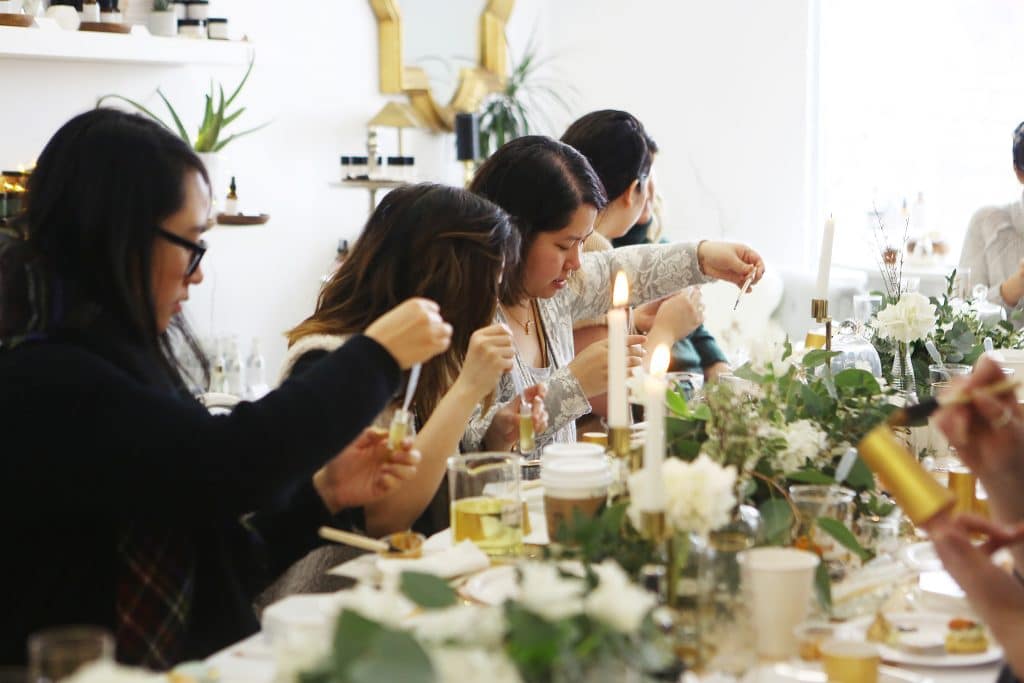 My Q&A with Christine and Andrea:
How did Made Social come to be?
We both have creative backgrounds — Christine in graphic design and Andrea as a photographer — and we first connected almost ten years ago when Christine hired Andrea to photograph her wedding. We really hit it off, and forged an online friendship through blogging and social media, but the opportunity to create a real friendship didn't come until about five years later when we were due with babies just a couple of weeks apart. Once the babes were born, crafting and party planning together fell into place almost immediately. We actually just discovered going through photos that our very first "crafternoon" took place five years ago this month when we got together to make holiday decor for Valentine's Day. After a few years of crafting both together and with our children, the realization that we were so lucky to have a friend to do this with really hit home. As Christine was deciding what career path to go down following the births of our next babies (again, just a couple of weeks apart!), we were inspired by the generations of women who have come before us, who got together for quilting bees and sewing circles and the like, and an idea to extend our crafternoons out into the community to connect with more women quickly unfolded into what Made Social is today.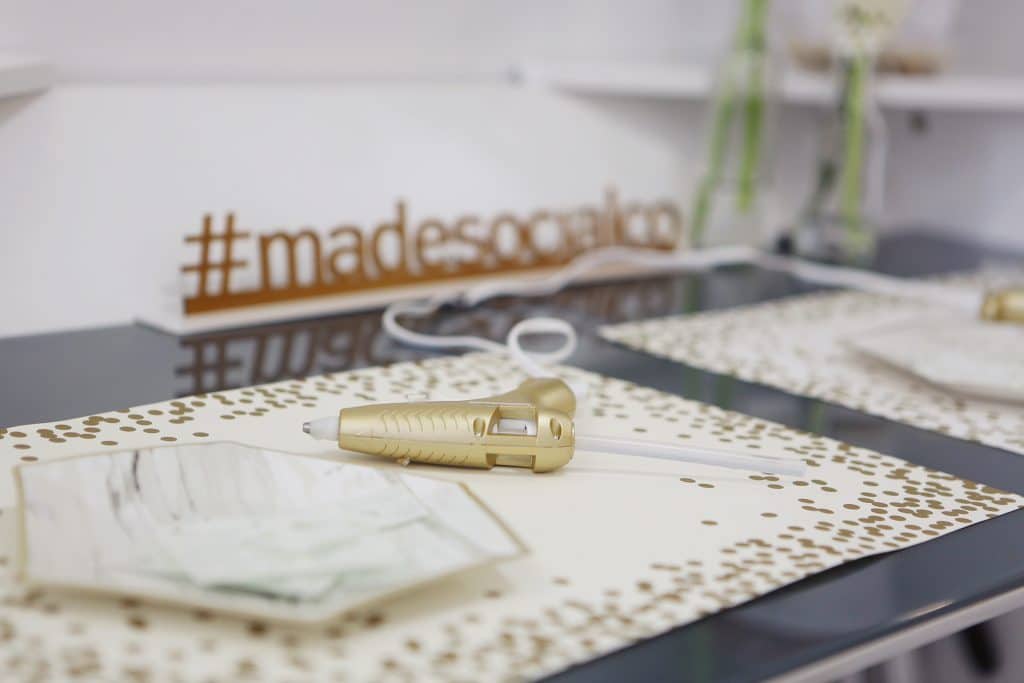 What can people expect when they attend a workshop?
We always stress just how little craftiness is required for our events. Typically, one can expect a simple, easy to follow (but beautiful) craft project, tasty snacks and cake, a beautiful environment, and open and welcoming community of like-minded women. Not only will you be getting crafty, it is important to us to fill each event with thoughtful touches, inspiring details, confetti (!) to create a true party atmosphere.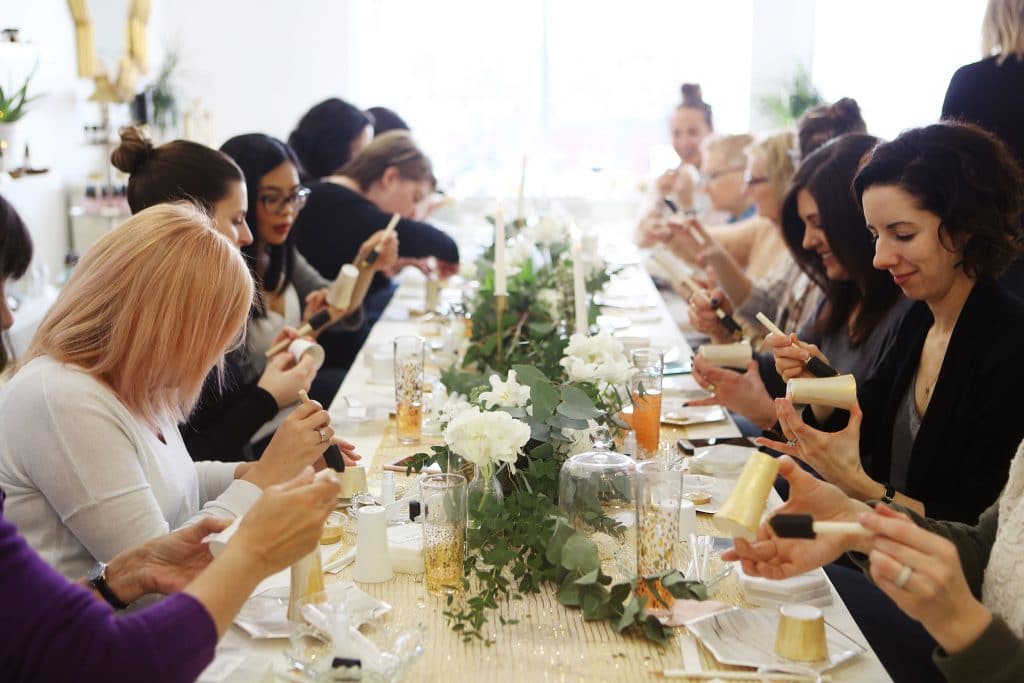 What is your hope for Made Social? Where do you want to take it?

We have big dreams for this little venture of ours. We hope to connect with and promote more and more local businesses and creatives. We hope to take the show on the road. We hope to continue hosting events for the lovely ladies of YEG. We hope to expand our craft kit line. We hope to finally include our daughters in an event, as they've been begging for it since Made Social was just a little twinkle in our eyes.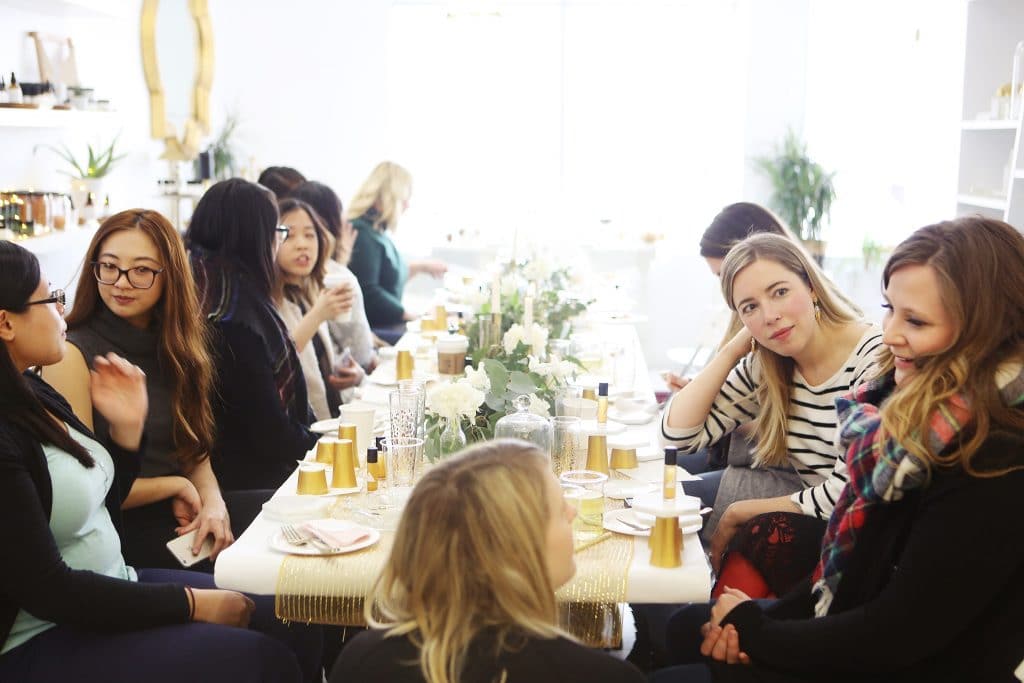 There are still
a few spots left
for the next workshop. Gather your girls and go…maybe I'll see you there!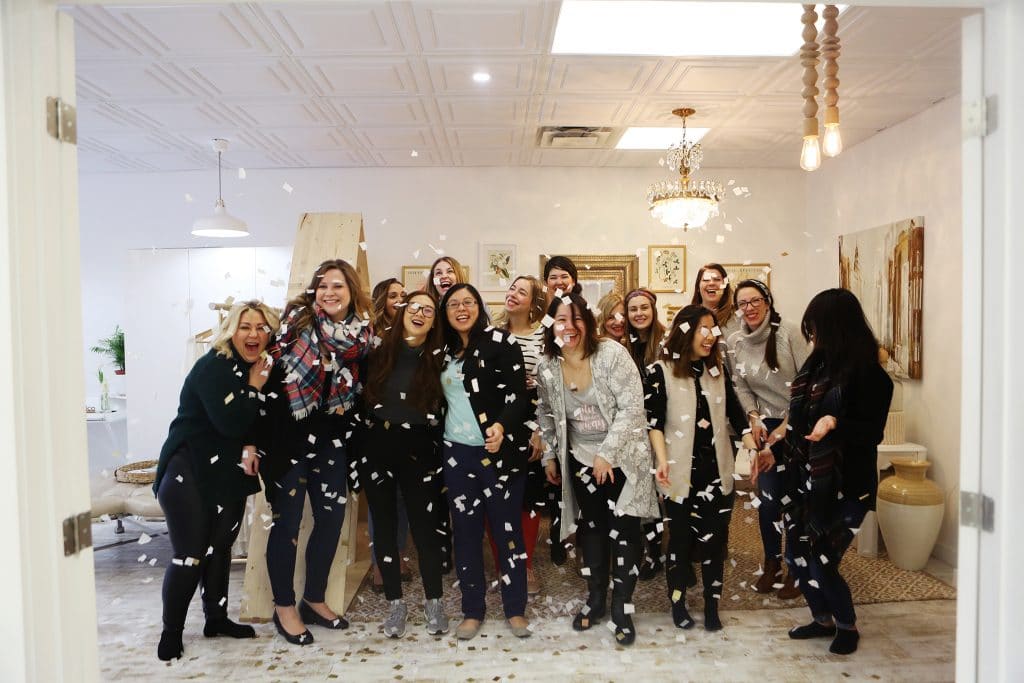 xx