Awesome tips from my expert friend on how to master holiday party makeup! How to take your look from day to night, what to make sure you have on for photos, and a little trick to avoid lipstick on your teeth and glassware!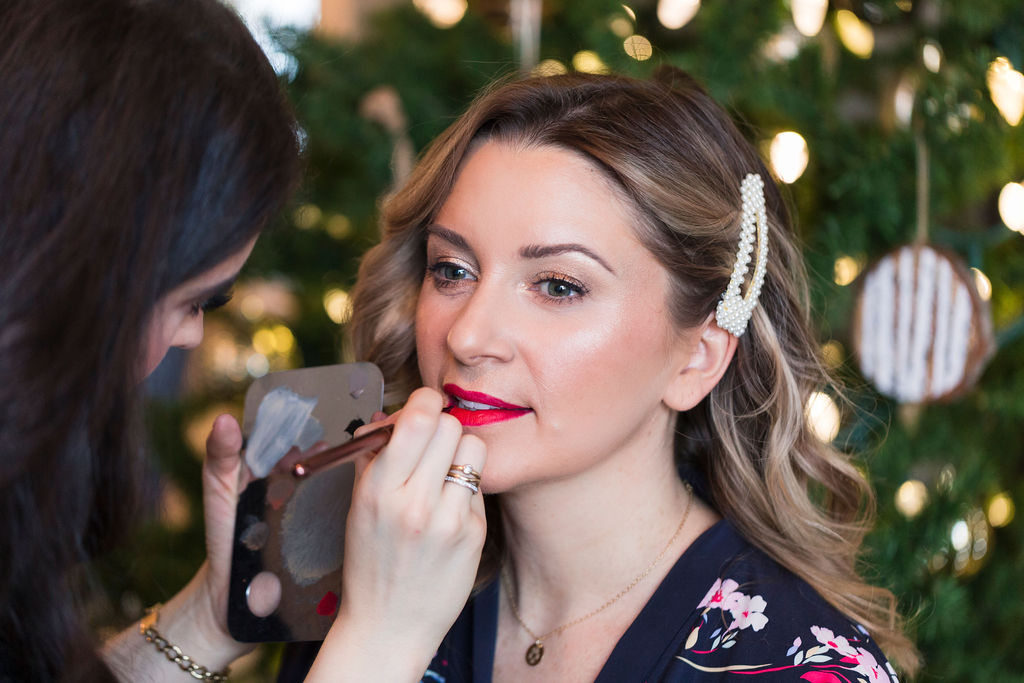 I'm horrible at doing my makeup. Like…really bad. It's definitely one task I'd rather leave to the pros! With holiday parties in full swing, I thought it would be fun to connect with one of my friends (who often does my makeup for photoshoots and events) to learn a few tricks on how to master holiday party makeup! Meet Certified Makeup Artist and Educator Marina Georgia of Marina Georgia Makeup.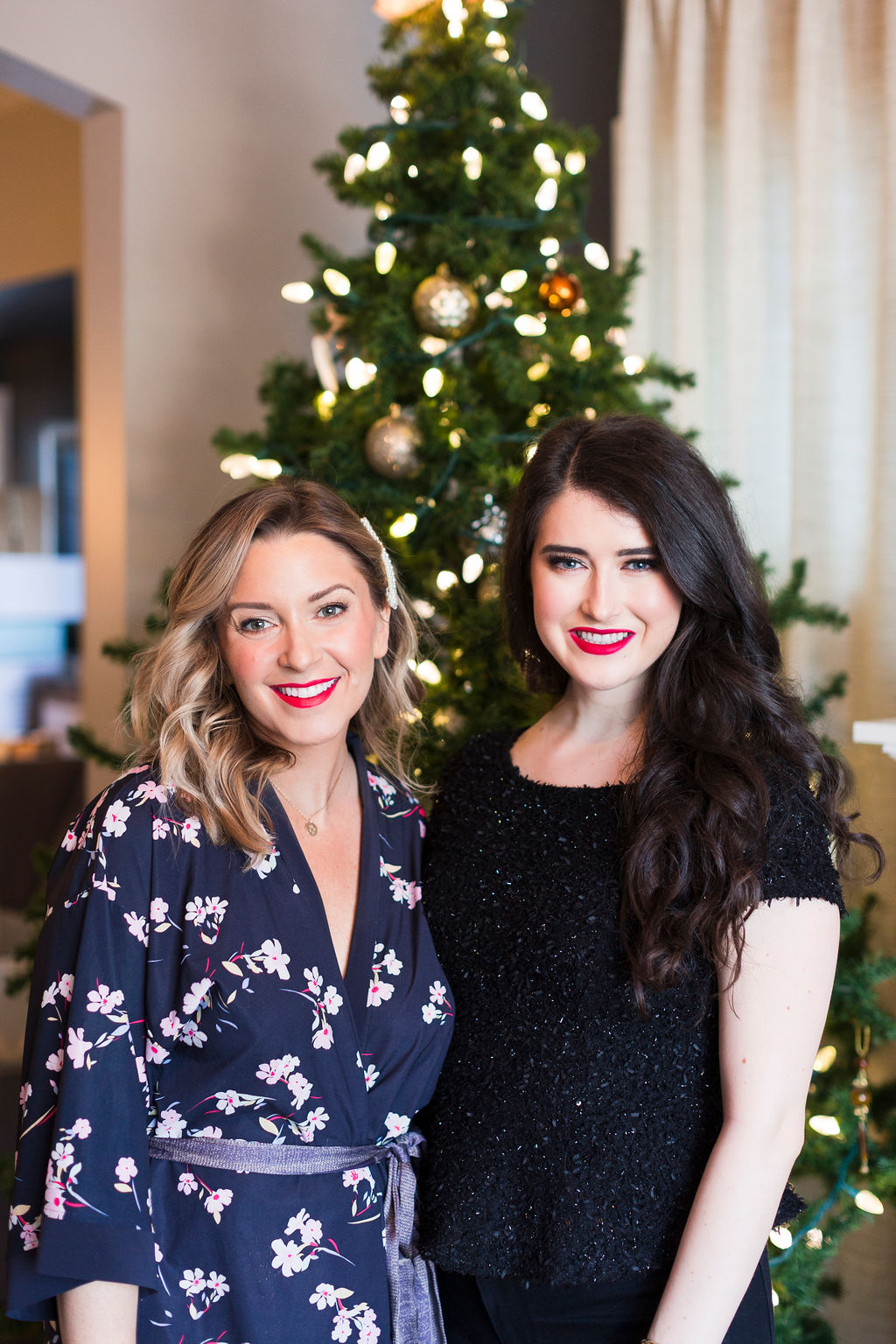 You always know how to give a little glam without going overboard! What's the easiest way to take your day look to holiday?
A timeless way to create a festive makeup look is to add a statement lip, metallic or sparkly
eye shadow, or black winged eyeliner. If you are new to makeup, it is a lot easier to start off
sheer and build colour or textures up in layers. For example, if you want to try a winged
eyeliner look – try outlining the shape with an angled brush and black eyeshadow first, then
going over it with a liquid or gel eyeliner. Eyeshadow is easier to work with and you can
make sure both sides are even before putting down a liquid product which is harder to
control.

What are your go-to tips for creating holiday makeup?
Classic holiday colours are red, gold, and silver. Adding these colours immediately makes a
look more festive.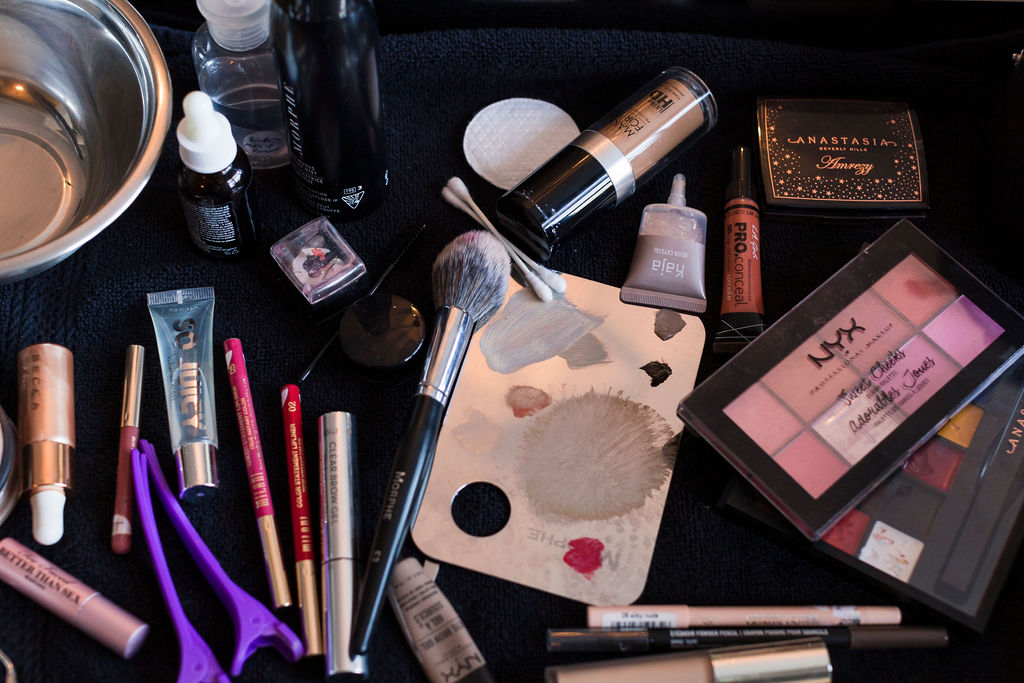 Eyes: If you are using a sparkly eye product, do your eyes first. That way if any of the
shimmer falls on your cheeks during application – you can easily wipe it away without ruining
your face makeup. If you are using a sparkly or metallic eye shadow, try packing it on your
eyelid with your finger or a damp flat brush. This will make the product more intense and last
longer than if you apply it using a dry or fluffy brush.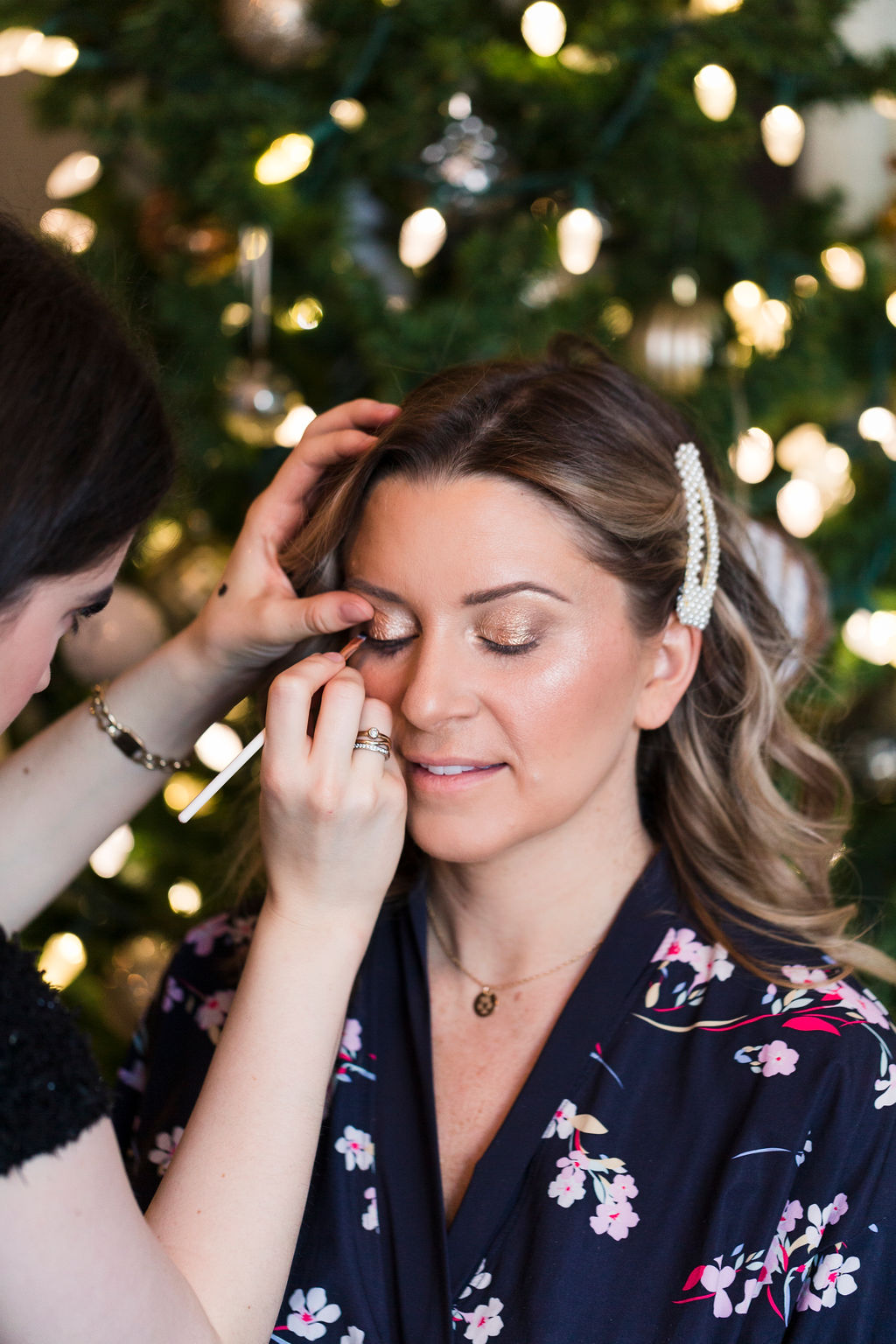 Lips: If you are worried about your red lips getting everywhere – here are two tips that really
work. After you have applied your lip product, put your finger in your mouth and pull it out.
This will take off any excess lipstick on the inner corners of your mouth and stop it from
getting on your teeth. Drinking wine or eggnog all night? Subtly licking the rim of your glass
before putting your lips on it to drink will substantially reduce your lipstick transferring.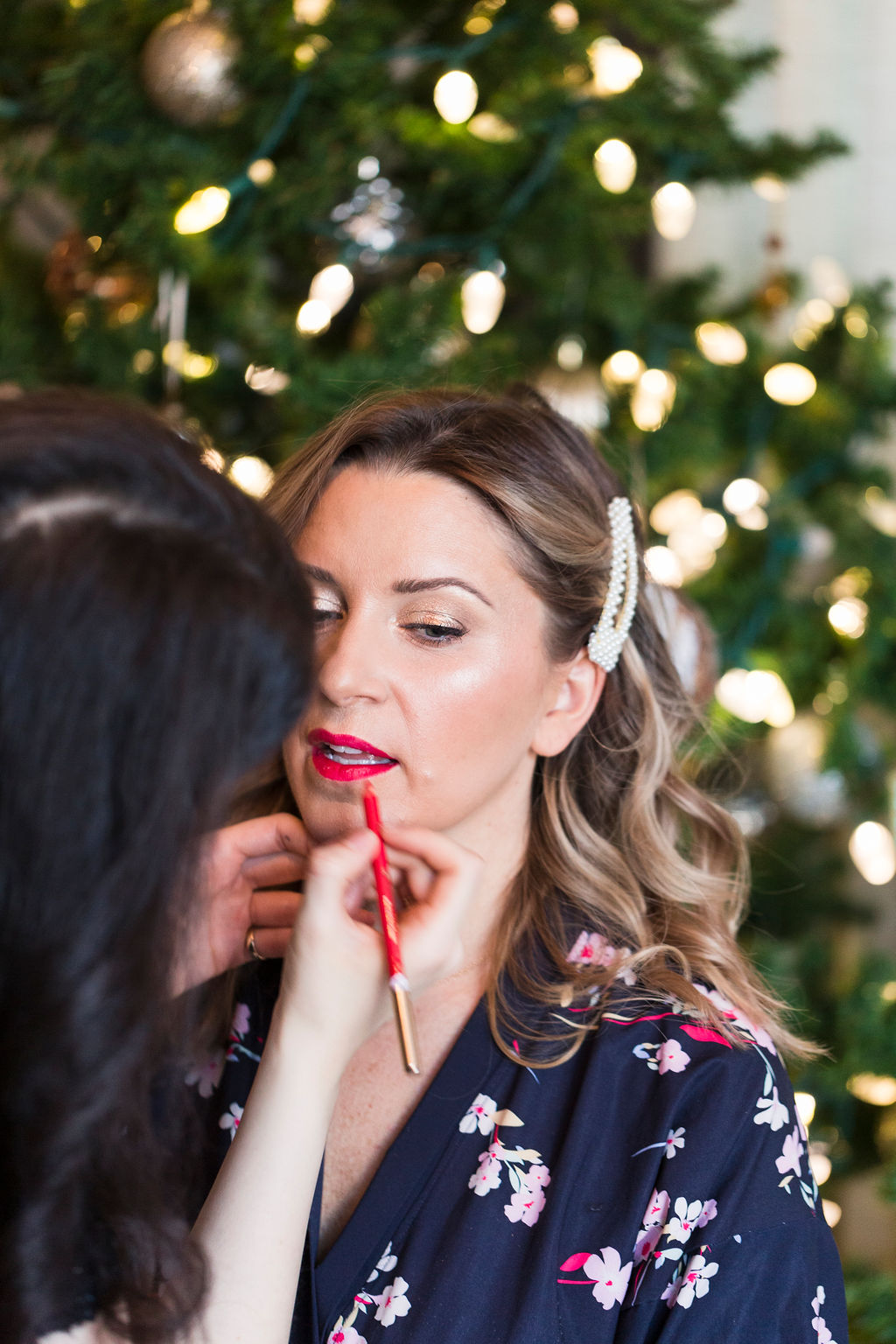 Face: Blush is back. Having peachy or rosy cheeks is very trendy right now. Don't be afraid
to add a little extra blush to a look, as long as it is not too close to your nose or mouth! This
will give a cute "I've just been walking outside in the cold" look. If you are wearing a red or
wine coloured lip, go with a peach or nude toned blush instead of pink.

How do we ensure our makeup is photo-ready?
At holiday parties when your photo is being taken, only powder your forehead and nose – let
your cheeks be luminous. This ensures you have no unflattering shine in photos but you look
radiant in person. Makeup translates differently in person than it does in photos, so always
take a selfie before you leave with and without a flash to determine if there is anything you
would like to fix before walking out the door.

Any other tips?
The holidays are a great time to try a fun new look! If you have a holiday event, the evening
before practice your look before you wash your face for bed. Doing a trial run is an effective
way to make sure you feel confident in your process and the finished look.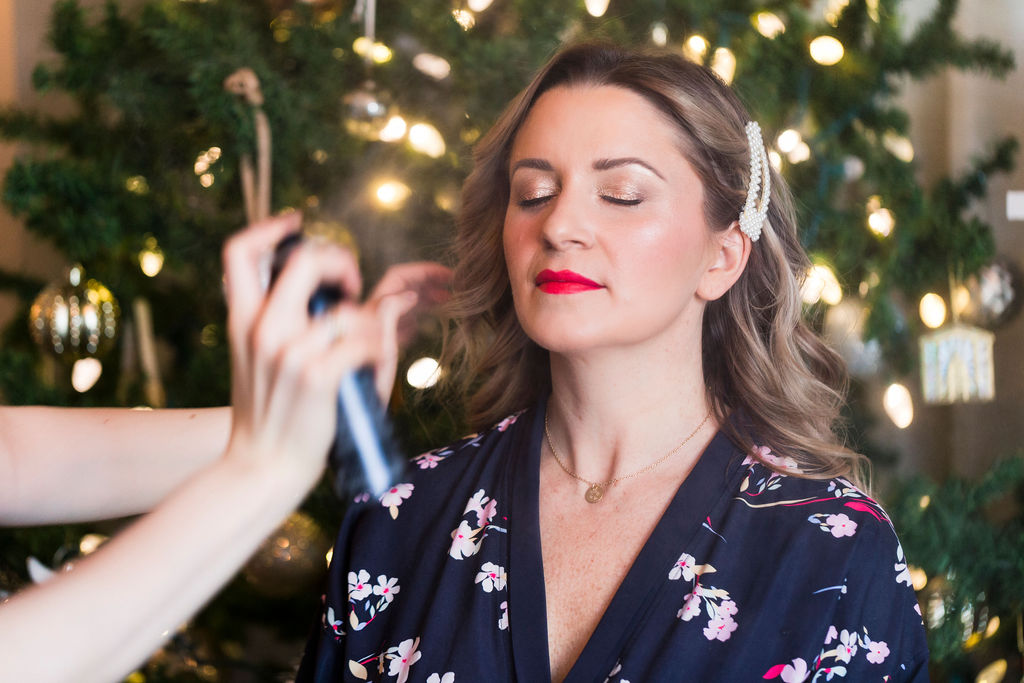 Makeup Classes
Marina Georgia Makeup offers fun, interactive makeup education classes! You'll learn everything from skincare routines, product assessments and shopping for makeup, to all elements of makeup application. Following your initial consultation, Marina will design a plan customized to your needs. Individual and group lesson options are available. She'll even take your shopping to stock your makeup bag!
Personalized makeup lessons are a great investment in yourself, fun girl's night out, or gift
for someone just starting out in makeup or wanting to advance their skill. Whether you are
16 or 60, great tips, tricks, and product recommendations are shared to serve everyone's
needs.
See Marina's full list of services here.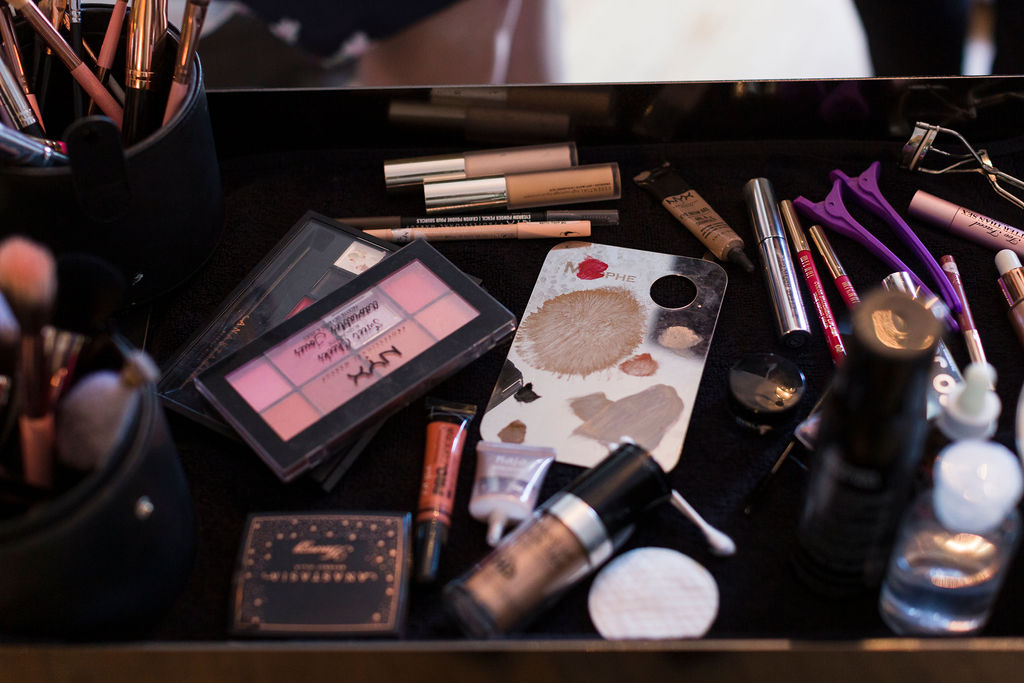 Pin this to your Holiday Makeup and Makeup Tips boards and don't forget to follow me on Pinterest here!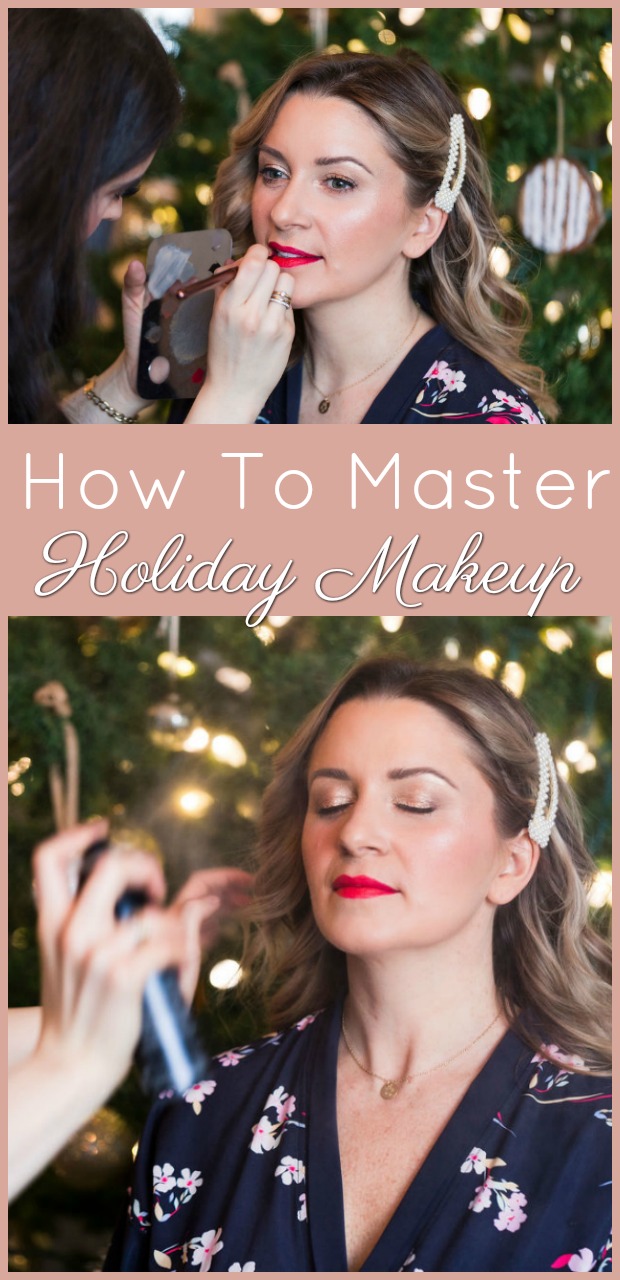 Other Posts You'll Like:
How To Keep Your Holiday Wreath Fresh
xx