All about Freson Bros. famous sourdough starter, Charlie! How he came to be, just how famous he is, and how you can help celebrate his 6th birthday!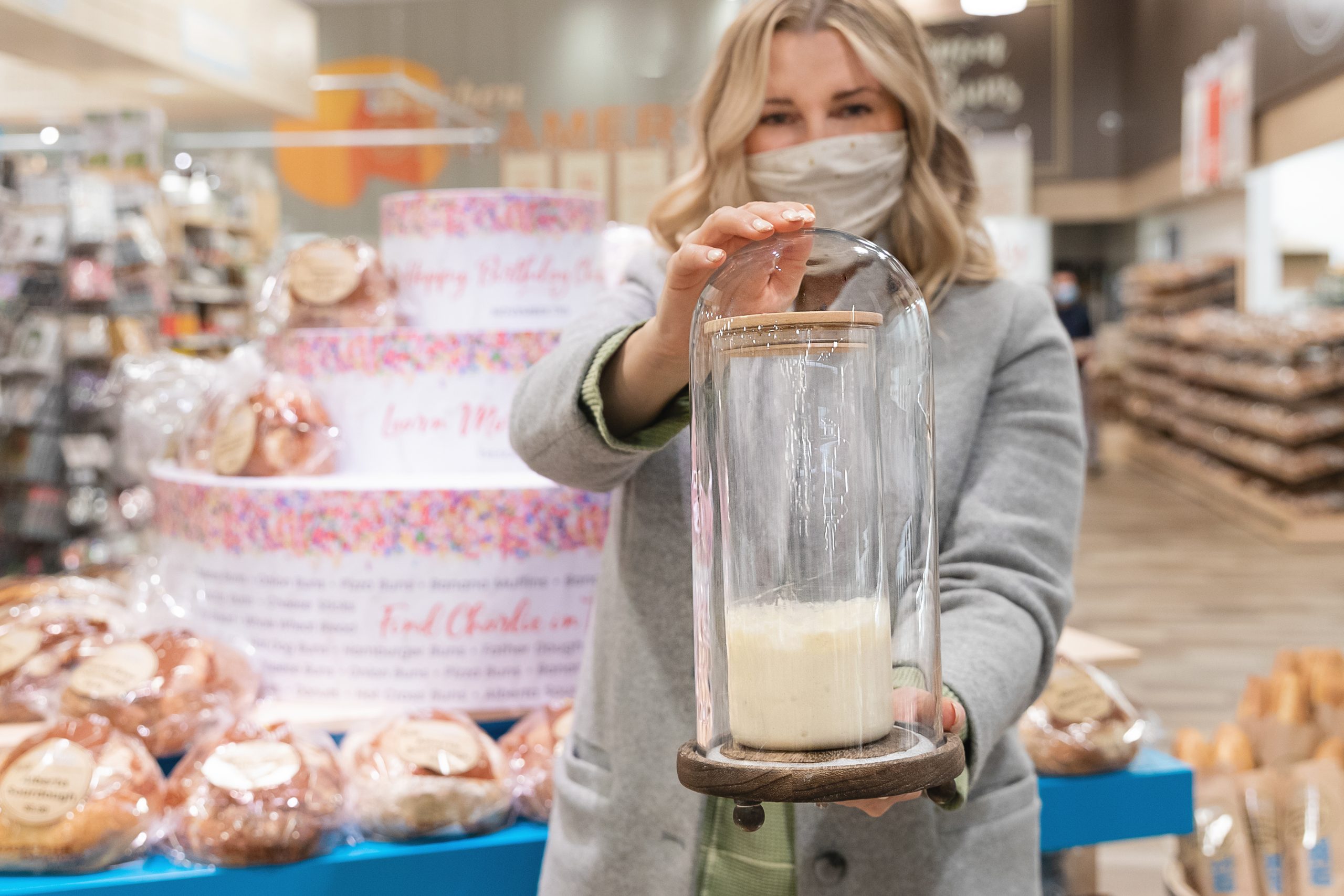 Meet Charlie – Freson Bros. famous sourdough starter. In fact, Charlie is so famous he's even in the World Sourdough Library in Belgium (more on that further down)! In this post, we're going to get into the history of Charlie, his maintenance, and all the delicious Freson Bros. products he's in. But first – tomorrow (November 17) is Charlie's sixth birthday and this means some cool stuff for you.
When you purchase a Sourdough loaf from any Freson Bros. tomorrow between 8 am – 8 pm, you'll receive a free cinnamon spread (made in-house and not yet released to the public) and 5000 Smart Shopper Bonus Points! Also, be sure to enter Charlie's Birthday Giveaway here.
Who is Charlie?
One of the reasons we choose to shop at Freson Bros. is their commitment to scratch baking. We love knowing we're feeding our family handmade products with the freshest ingredients.
Charlie is our Mother Dough – our Freson Bros. sourdough starter – a live fermented culture made simply and naturally from flour, water and wild yeasts.

At Freson Bros., We Believe in the Craft of the Baker, and have committed to scratch baking as much as possible. Each Freson Bros. has their own Charlie that our Bakers look after to create our award-winning bread.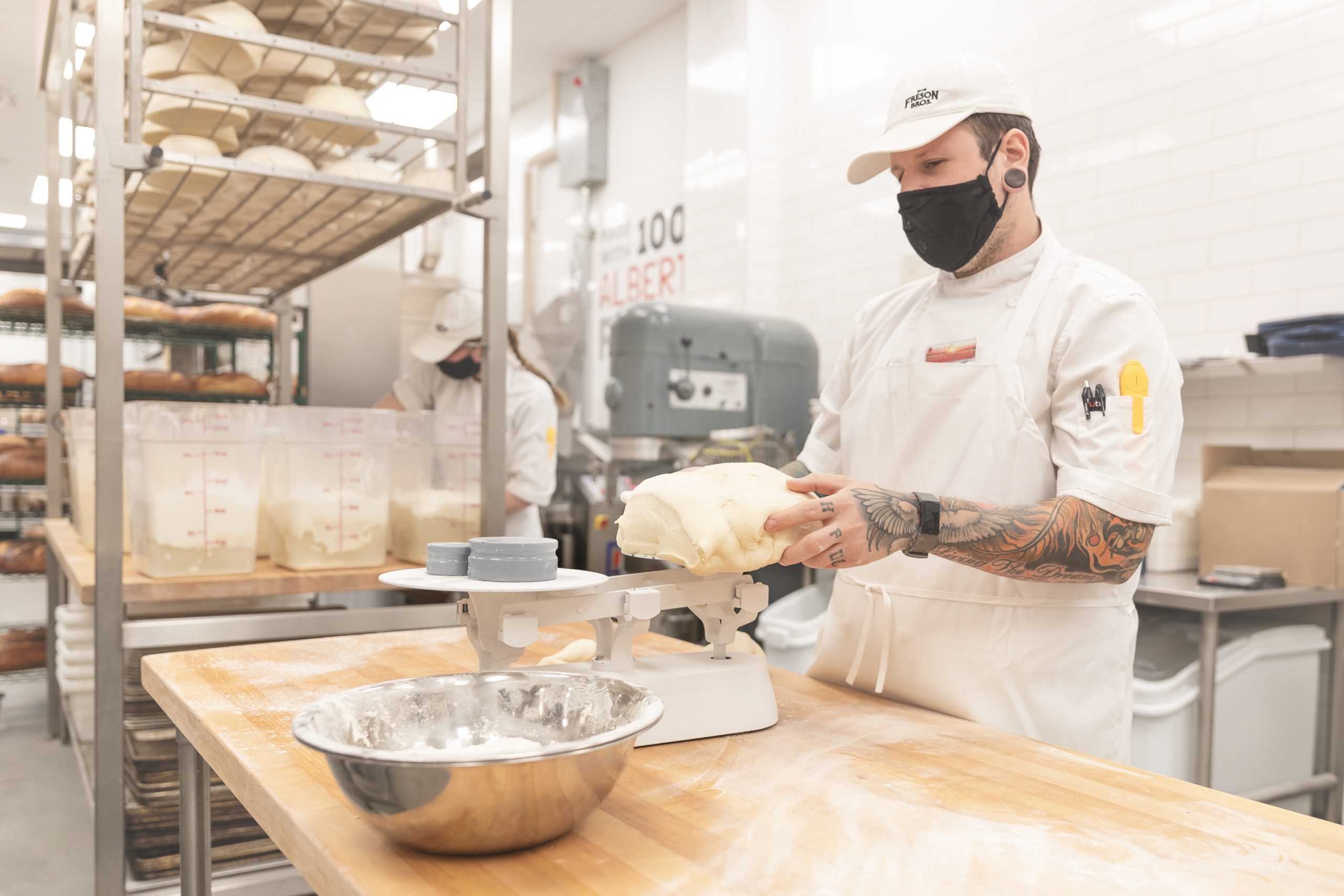 The History of Charlie
When Freson Bros. first started on the journey to create all our wonderful baked products using a natural starter, it took us a few tries to get it perfectly right. Two tries to be exact – Alpha and Beta – didn't do so well, so we had to start again. Then Charlie was created. We took our learnings from his two earlier incarnations and, as you can now taste today in every one of our Freson Bros. stores, he thrived! Like all living things, he requires daily attention and our Bakers take care of him every day to ensure that he will be around for a very long time, helping to produce all the things that are made much more special, because they all contain a little bit of Charlie.
We can never leave the store without some of the coveted Freson Bros. cinnamon buns. Hand-rolled and scratch-made with 100% Alberta flour.
Charlie Maintenance
Each of the Freson Bros. stores has a piece of Chalie that the bakers look after and tend to every day. He must be fed the right amount of 100% Alberta flour each day so the exact amount of Charlie can be placed into every sourdough product made fresh.
Which Freson Bros. Products Is Charlie In?
Chalie is used all around the store! You'll find him in everything from dinner rolls to Father Dough Pizza Crust (did you know you can get fresh pizza made-to-order at Freson Bros. Rabbit Hill and Fort Saskatchewan locations)? Here are all the products Chalie is in.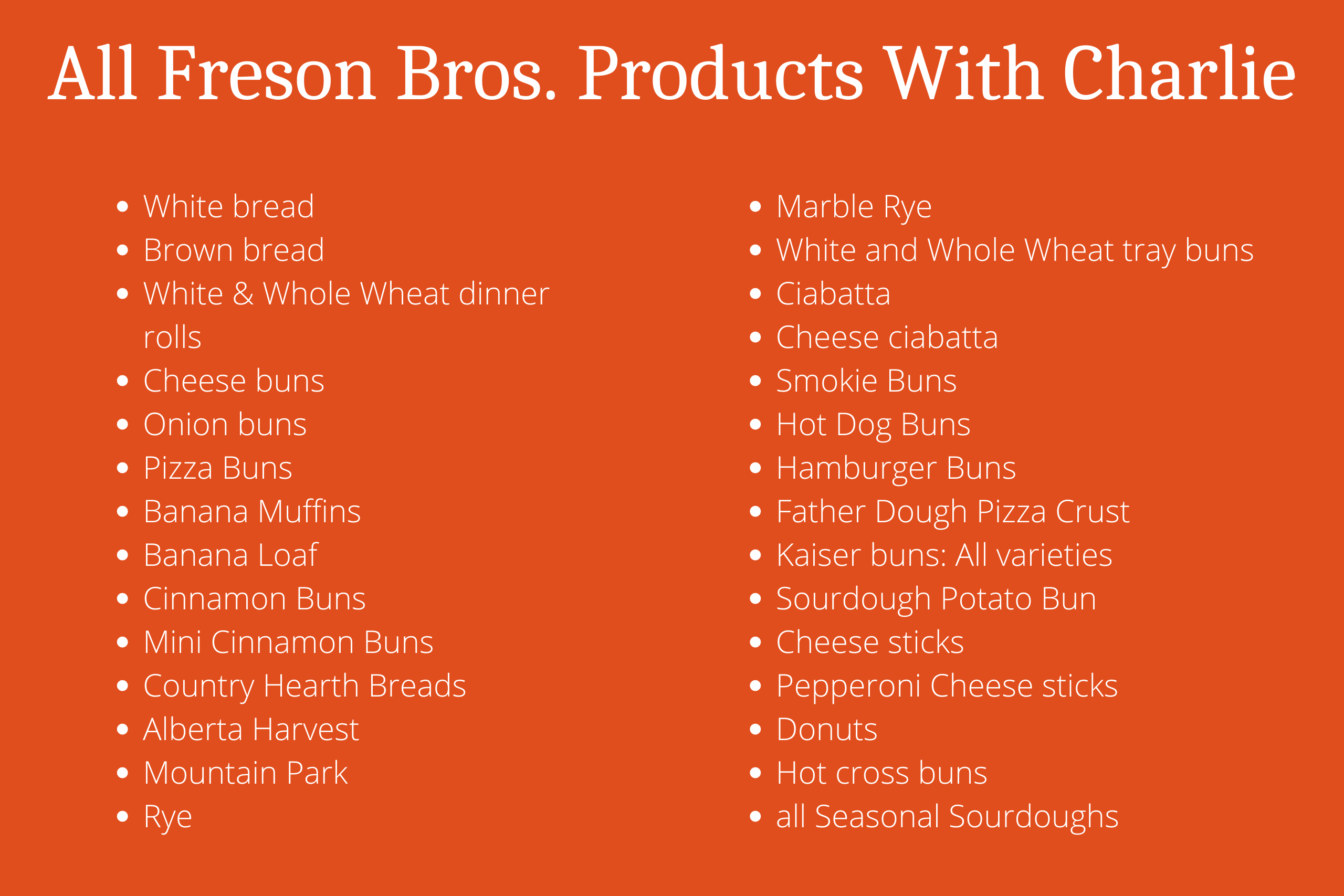 World Sourdough Library
How cool is it that Charlie is in the World Sourdough Library in Belgium? He sits as #131 in the library in the same building as all of the other famous sourdough starters from around the globe. Here's more on Charlie's journey to Belgium.
Make sure to pop into your Freson Bros. store on November 17 to celebrate Chalie's birthday between 8 am-8 pm!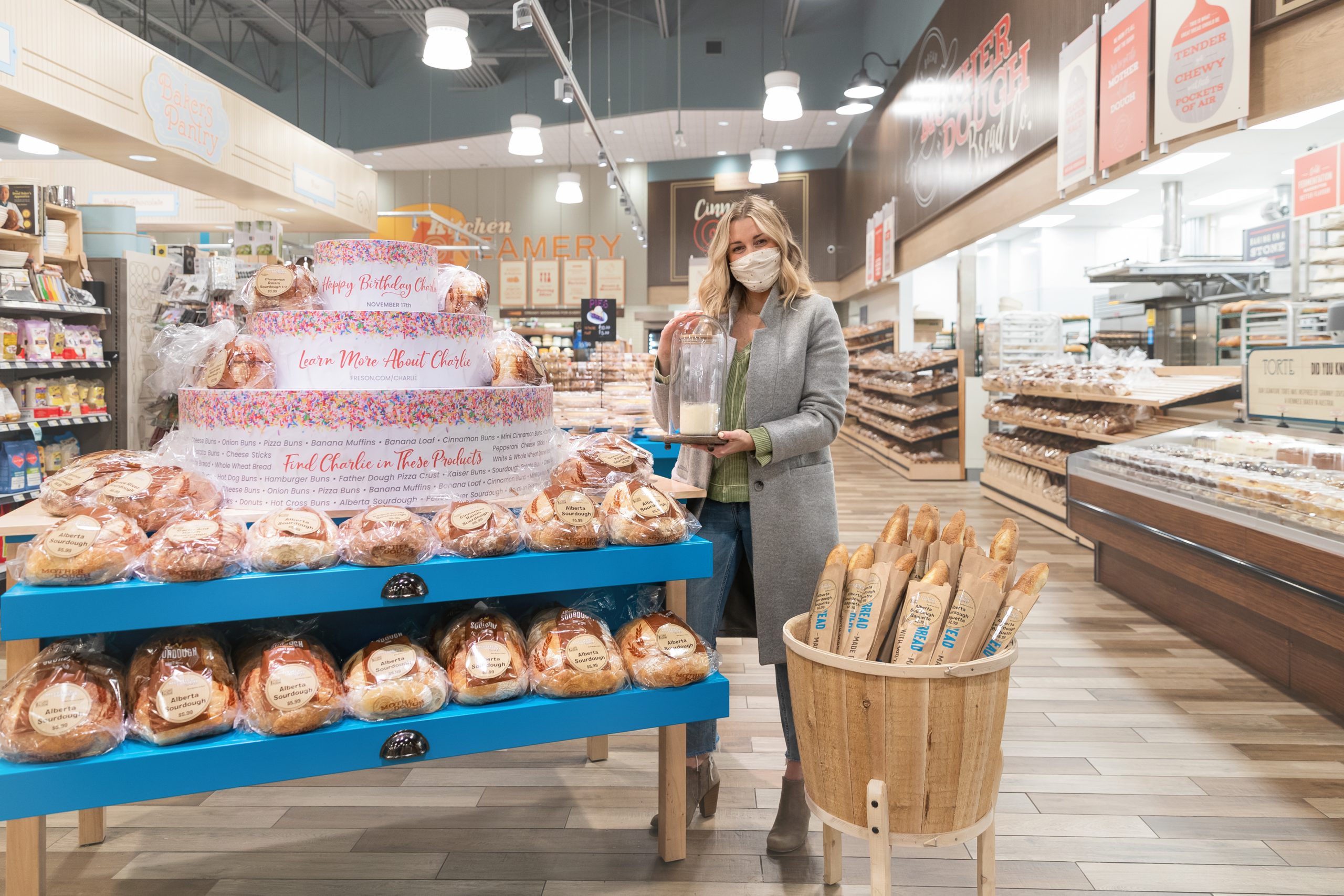 Make sure to Pin this to your Bread Lover and Sourdough boards and follow me on Pinterest here!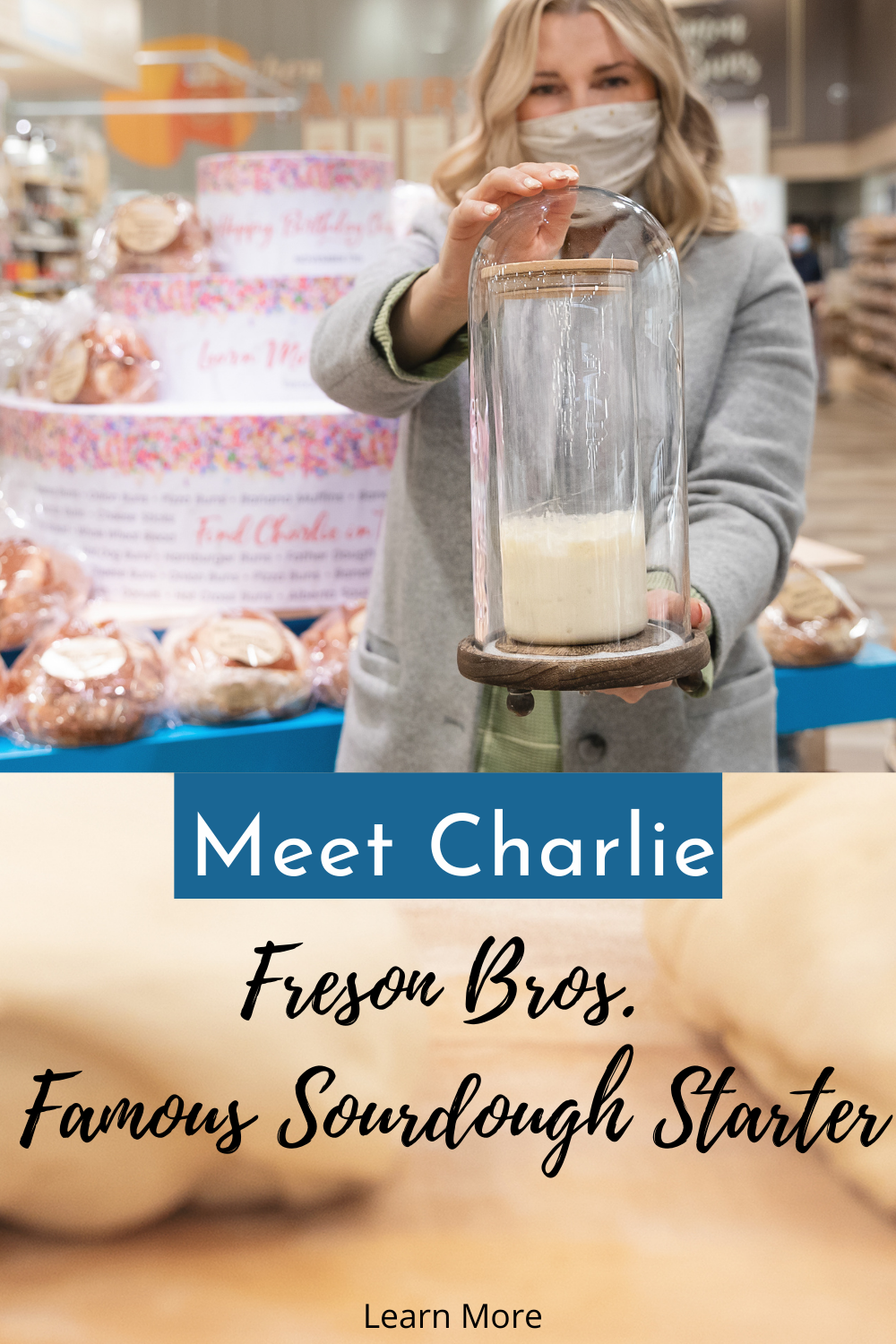 This post was sponsored by our friends at Freson Bros. As always, thoughts and opinions are mine.
Other Posts You'll Love
Canada's Coolest Grocery Store
Meal Planning Tips + Grocery Shopping Time Management 
10 Productivity Hacks For Work From Home Parents
xx