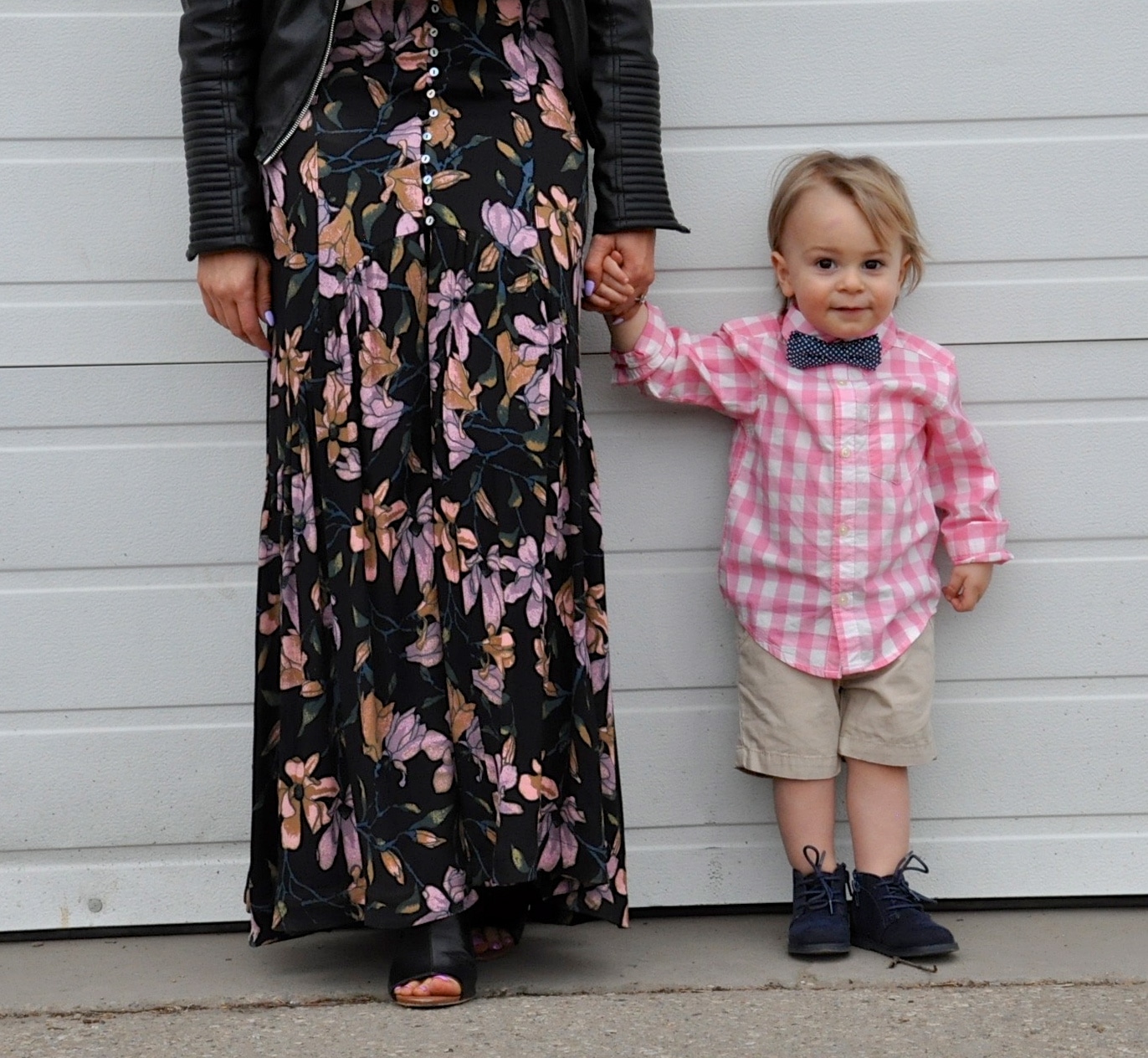 I'm really looking forward to Easter this year now that Wyatt is nearly two. He's at such a fun age, talking SO much (I almost died the other day when he exclaimed "Daddy's birthday!" from the back seat).  He's also constantly on the move. Any chance to coordinate our looks – I'm in! 🙂 Here are all the details on our Mom + Me Easter Outfits!
Mom + Me Easter Brunch Outfits
Branch out for the typical pastels and add a little edge to your easter outfits this year!
Mix a long floral skirt with a badass, leather-look jacket for a nice balance of romance and rock and roll. This skirt is a real commitment, with a ton of tiny buttons to do up, but it has amazing flow and I love the slit in the front.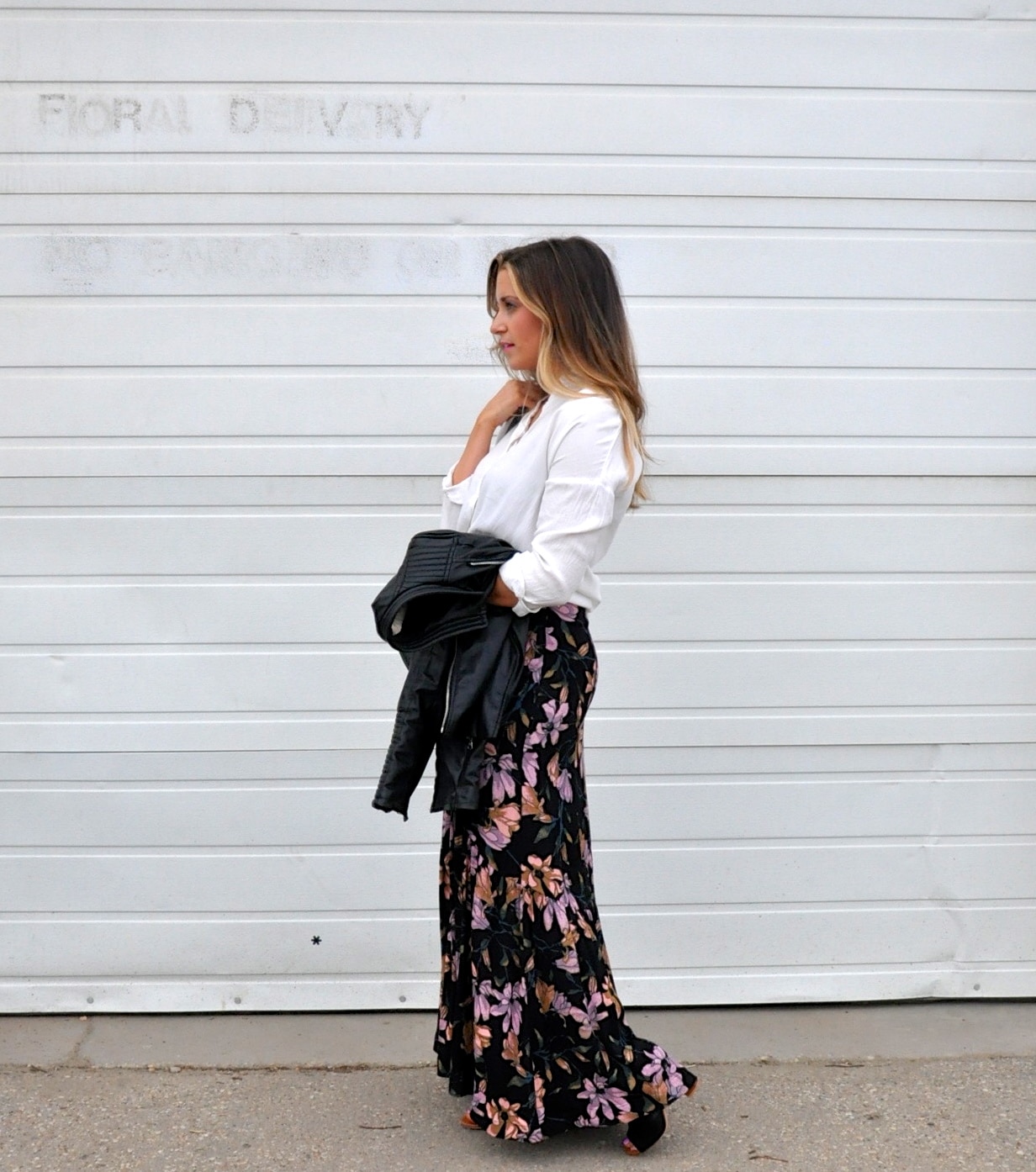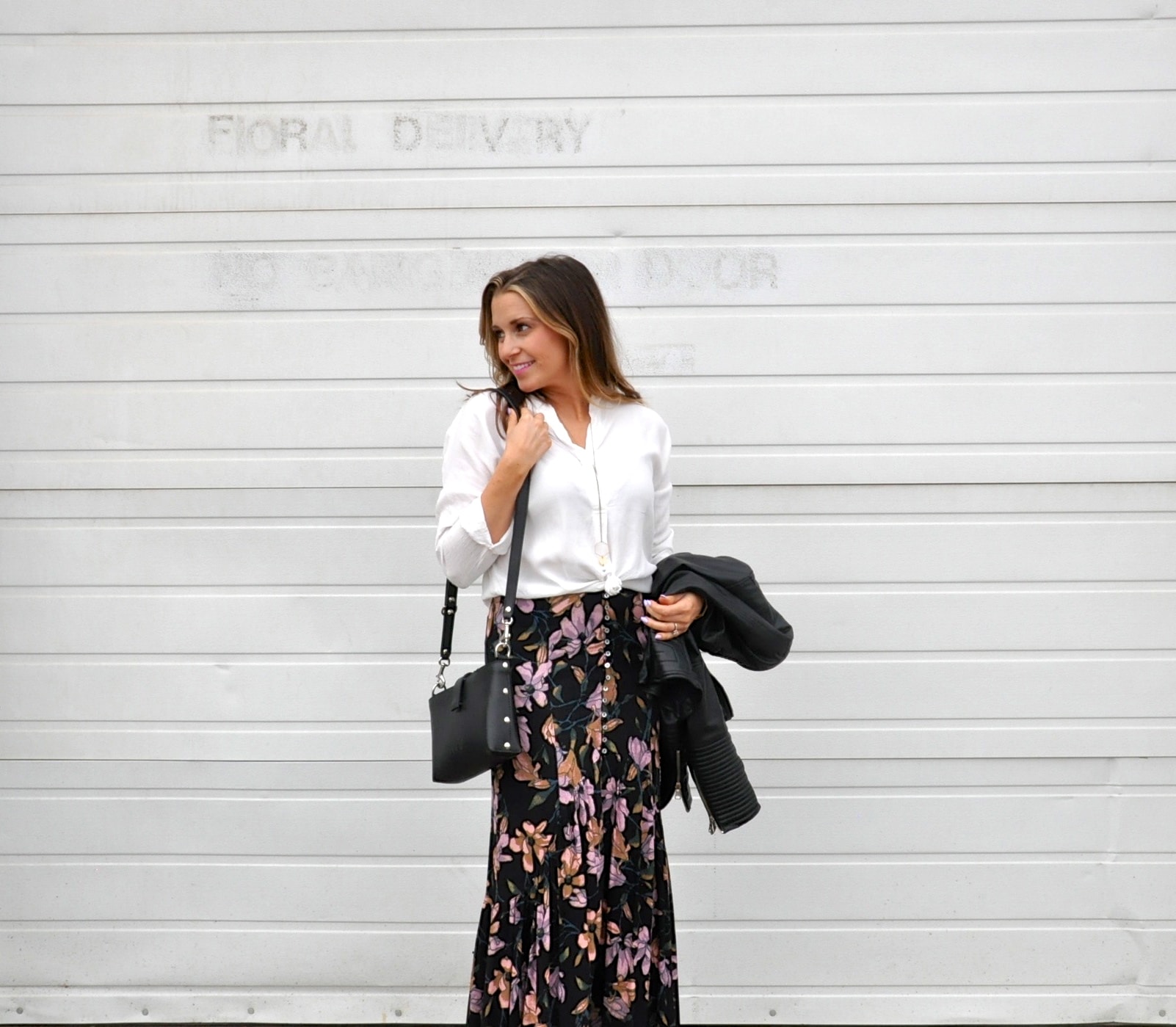 I picked up my Free People skirt at Saks Off 5th (it seems I've been shopping there a lot lately!). The black option doesn't seem to be available online anymore but the pink one is cute too (and on sale). My Pink Martini open-toe booties are almost half price right now and my Zara leather-look jacket from a few seasons ago has an updated version. This one from Guess is almost identical (and on sale). I knotted my white Zara blouse in the front to give it more character, and to give me more shape. This blouse is pretty much the same.
Locally-Made Bag
My bag is from Duval Canada, which is made in my hometown of Edmonton, Alberta. Designer Esther Duval hand makes each one herself. She's also created a perfect leather choker.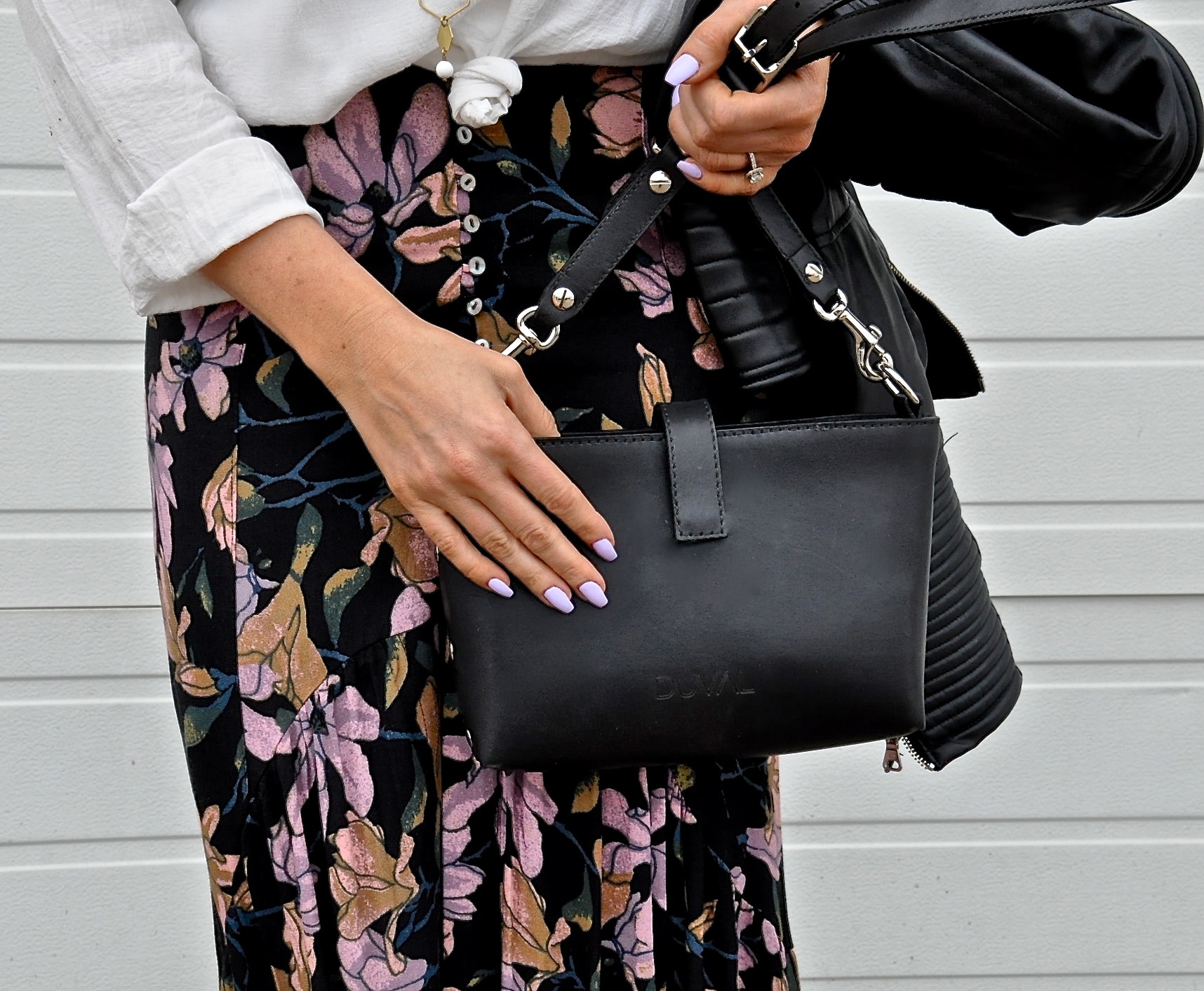 Wyatt's Look
A little boy in a bowtie is way too cute. I picked up his whole outfit, except the shoes, at Carter's Osh Kosh (every piece is on sale right now). His shirt and pants are both size 2T.
Shirt | Shorts | Bowtie | Shoes – Joe Fresh (sold out) These are cute too!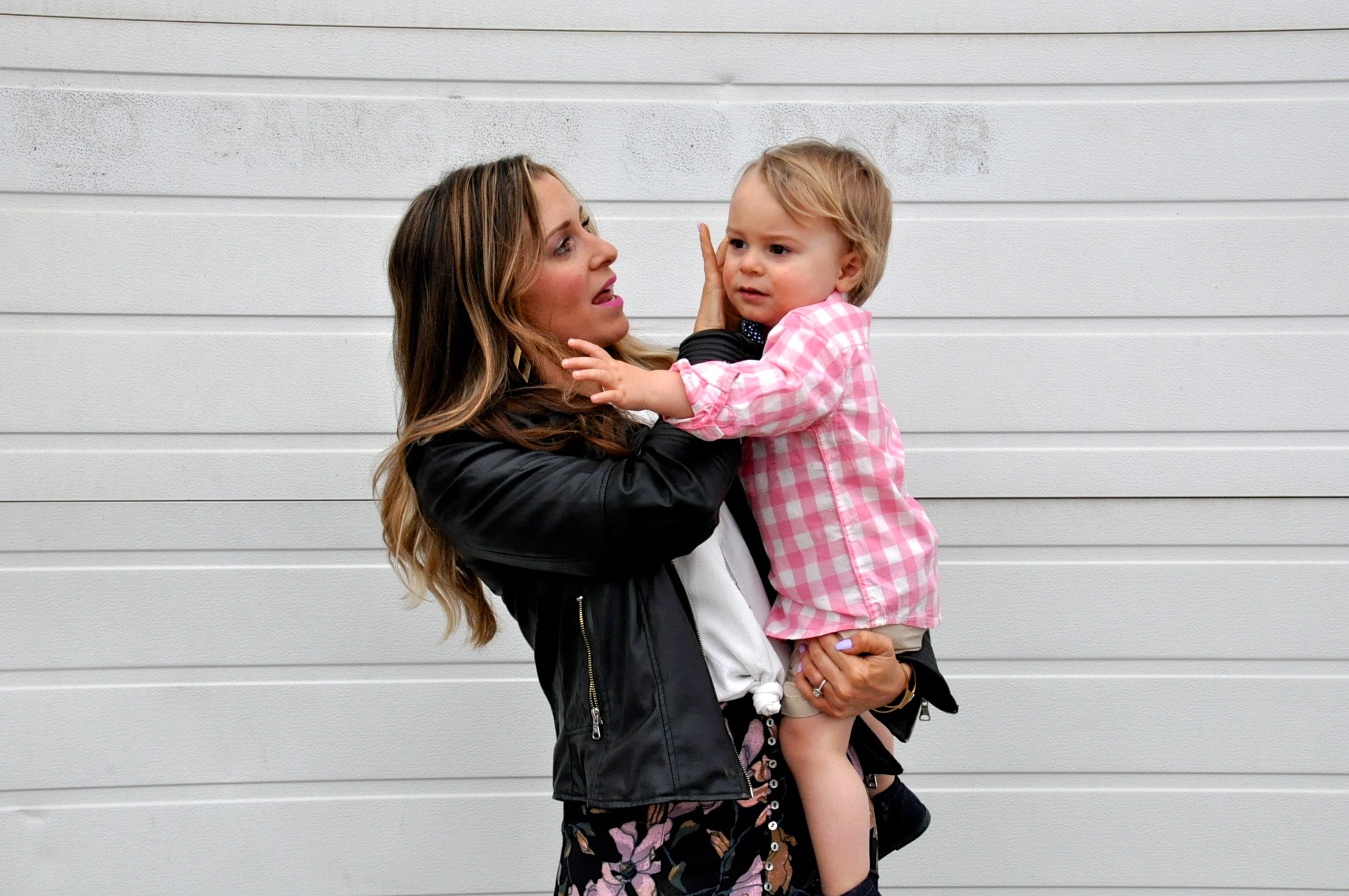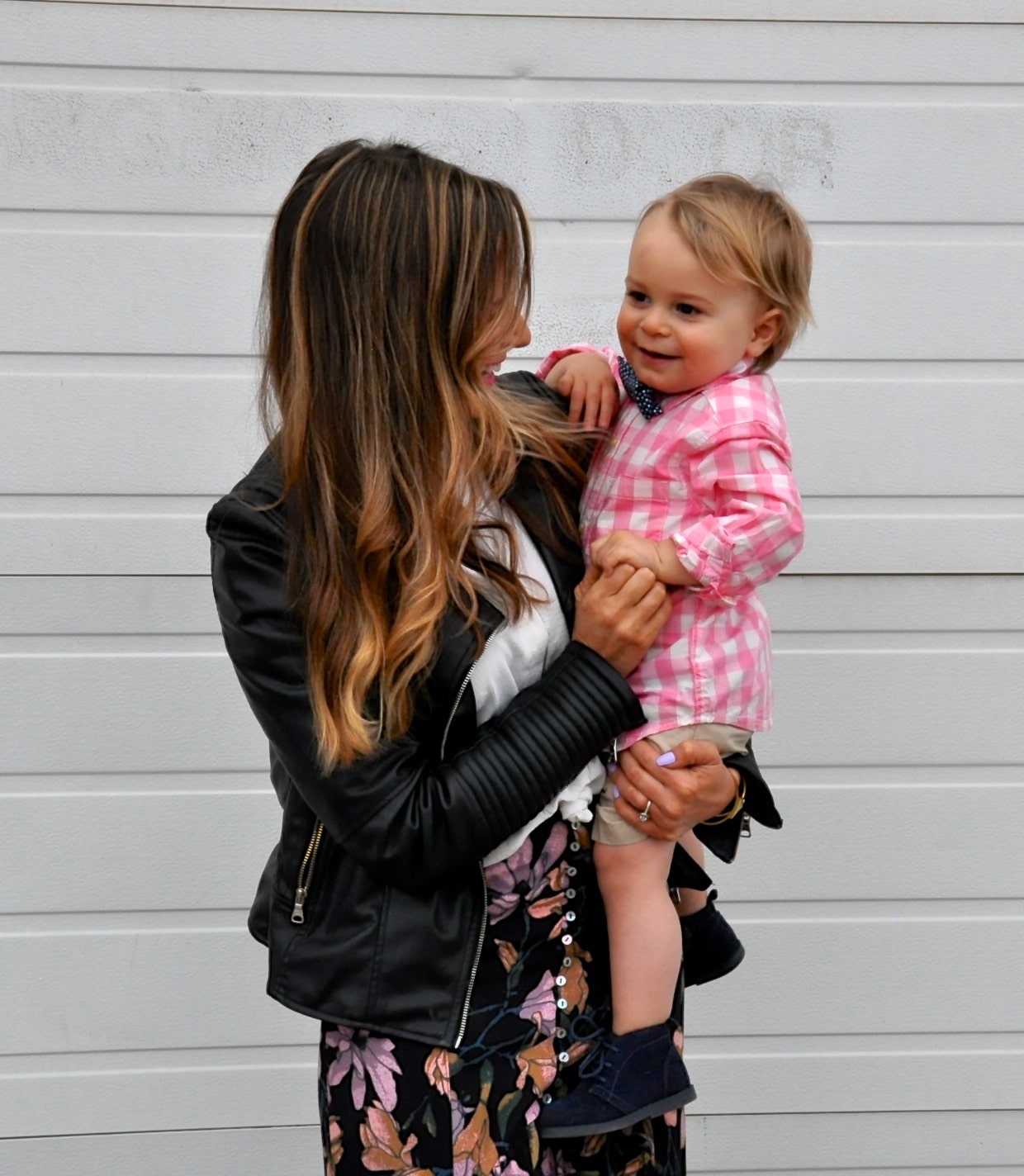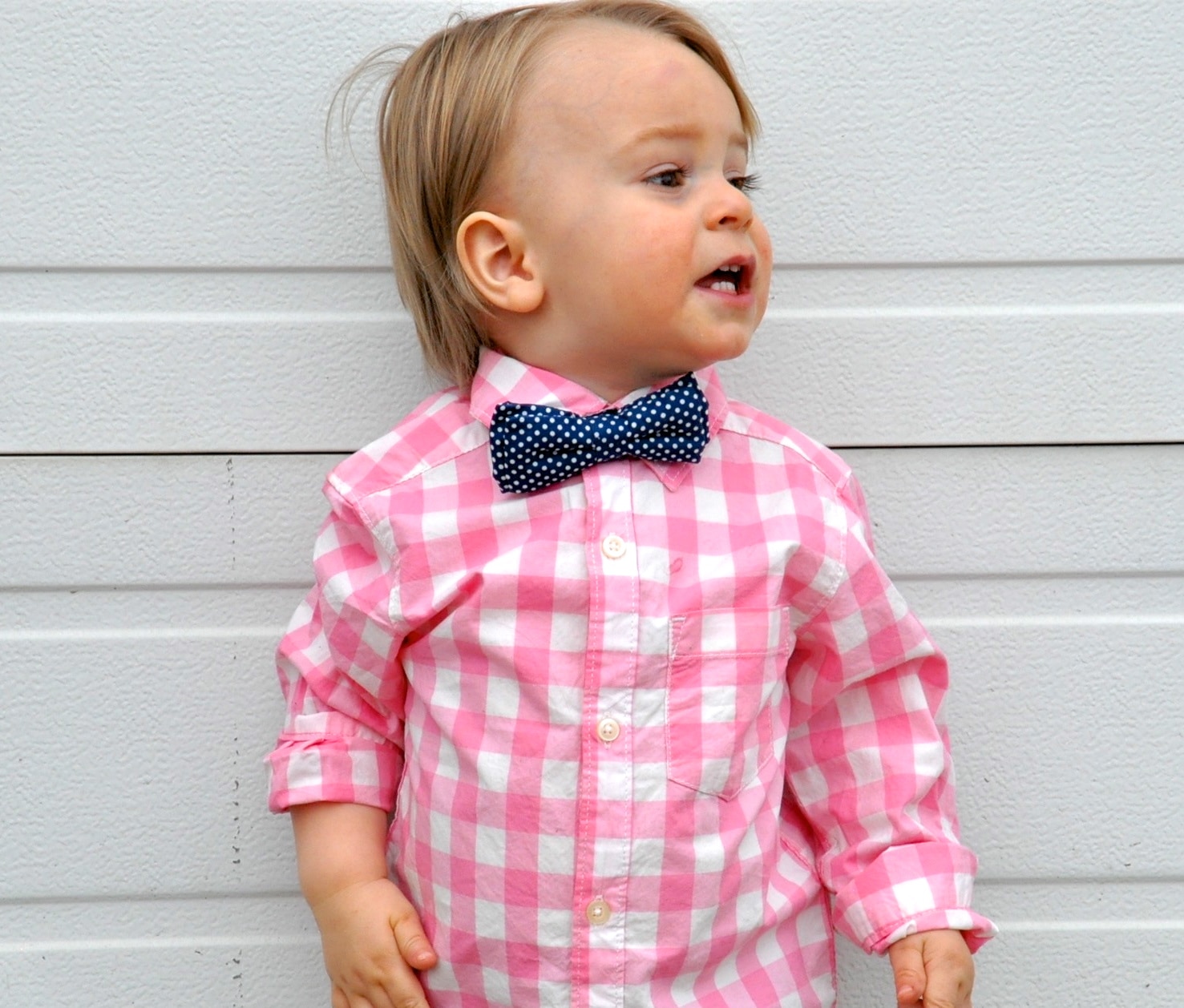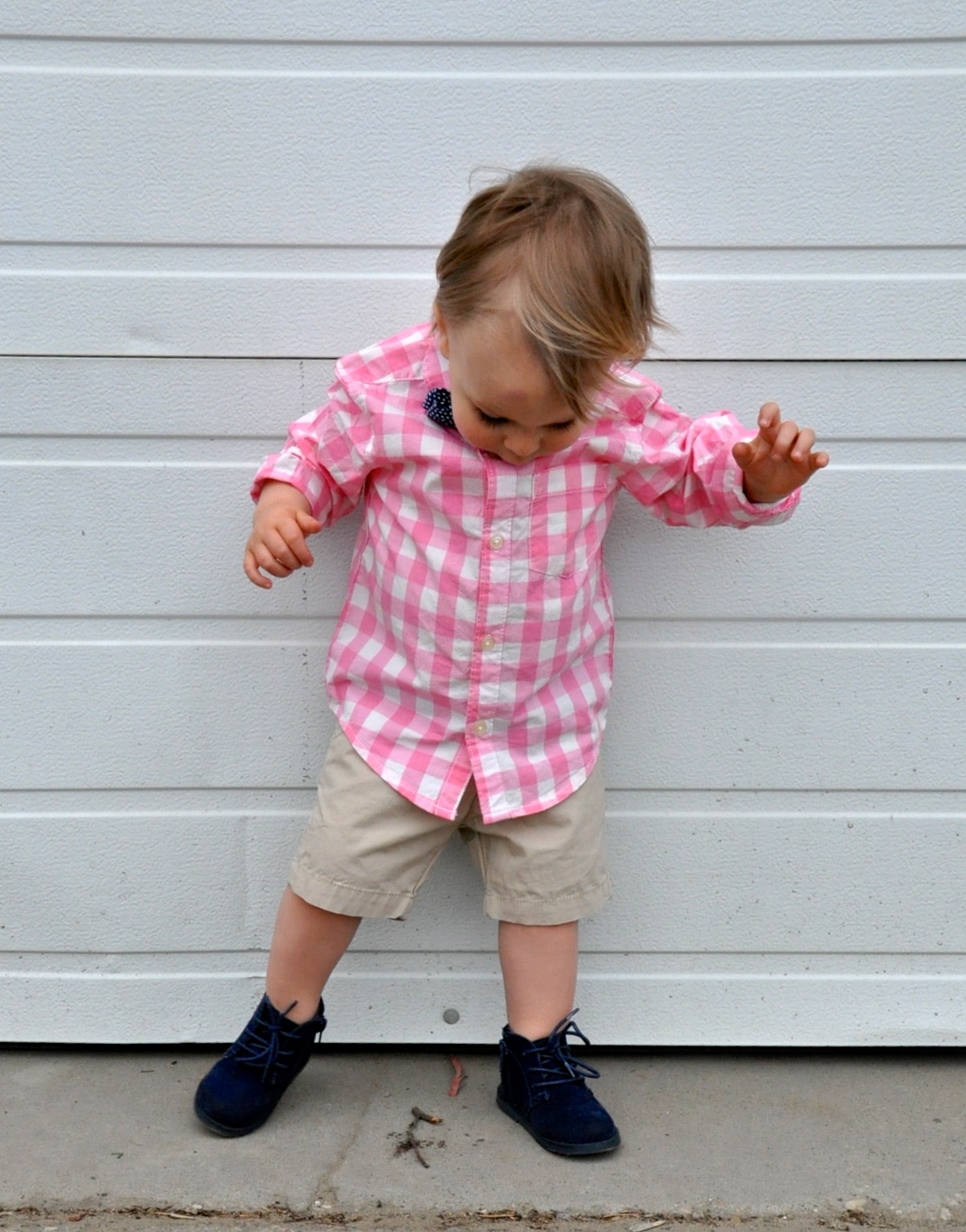 Photos: Katie Samycia, in-house photographer for Cory Christopher.
Happy Easter!!
xx