Pink and blue with a dash of floral. Shop our Mom + Me Easter Outfits, find out which delicious treat we whipped up, and see the hilarious Easter book we just fell in love with! 

The Easter Season
Next to Mini Eggs and watching Wyatt hunt for chocolate on Easter morning, donning complimentary Easter outfits is my favourite part of the holiday.
We've been sprinkling in a few Easter activities, while remaining conscious of one of our 2019 goals: maintaining a slower pace of life. We just made these amazing Baked Carrot Cake Protein Donuts with Cashew Frosting from Christal of NutritionintheKitch.com. They're gluten- and dairy-free (and delicious!). Later this week, we'll be dyeing eggs with these natural dye recipes from TEN + CO's Instagram feed. I'll be sharing the process on my IG Story, so be sure to pop in and see how it unfolds! This has been our favourite book to read this season. It's not specifically Easter-themed, but it's excellent.

Mom + Me Easter Outfits
We tend to have our outfits compliment one another, instead of matching (although I'm all for that too!). I love florals and soft hues for Easter time. Mixing blue and pink is something fresh and new I'm loving.
My Outfit
Polka Dot Dress: Similar Option #1 | Option #2
Floral Pumps: Other Options: Splurge | Save
Pink Call it Spring Purse (sold out): Other Options: Splurge | Save
Wyatt's Outfit
White dress shirt (similar): Option #1 | Option #2
Noppies Jeans (similar): Option #1: | Option #2
Bowtie (Similar): Option #1 | Option #2 | Option #3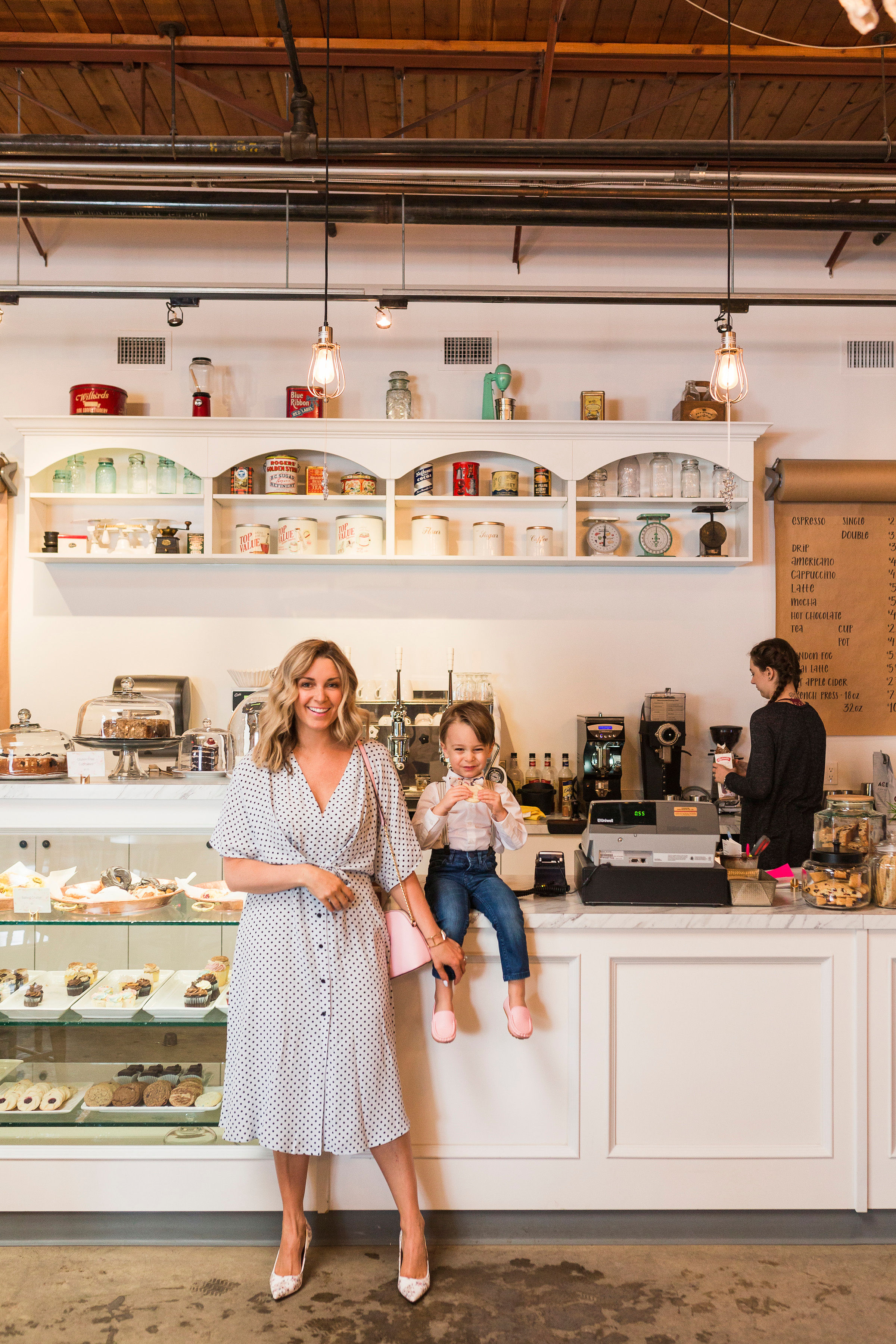 We hope you're enjoying this Easter season with the ones you love. If we don't connect before then, from our family to yours, Happy Easter!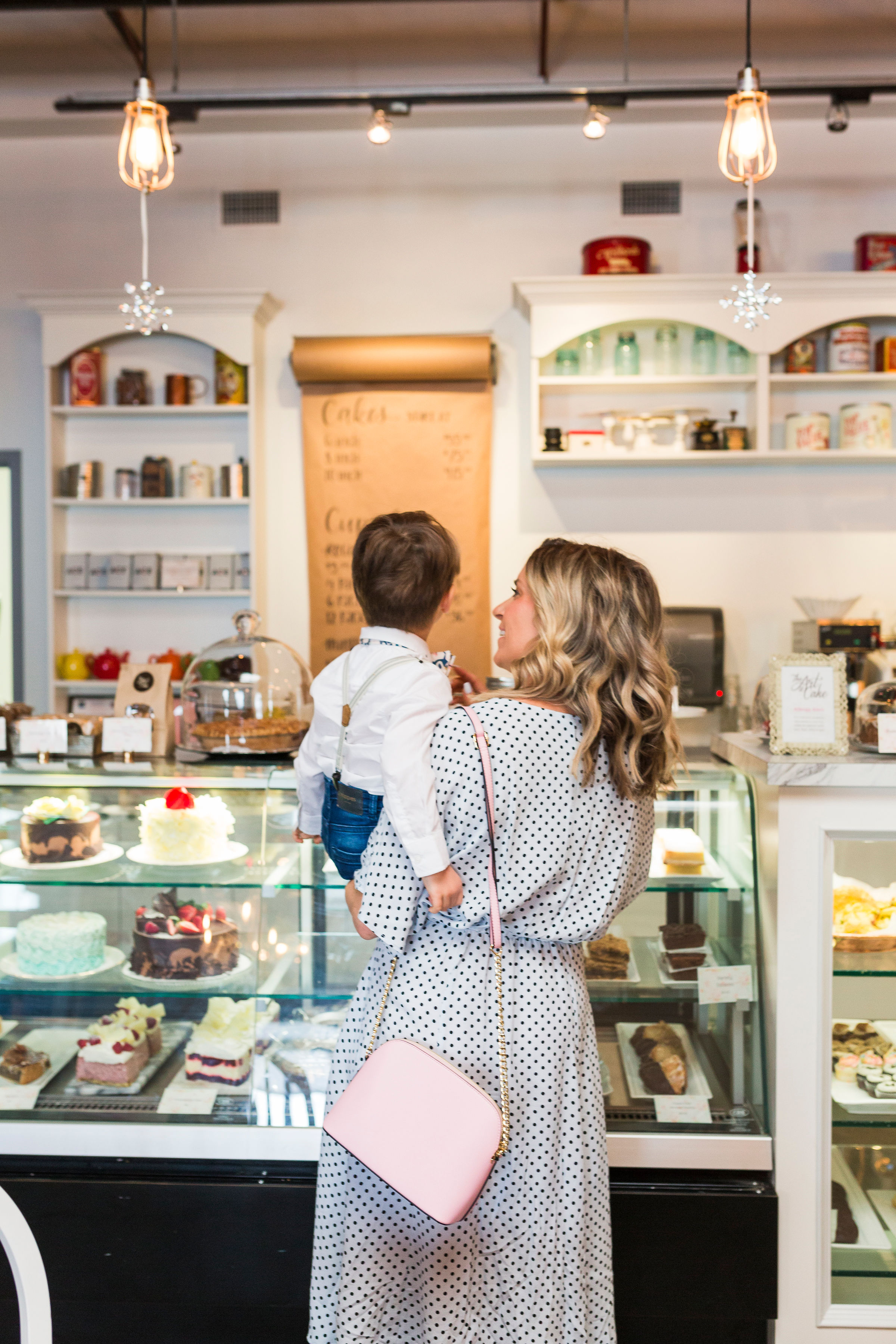 Don't forget to pin this to your Spring Style and Kid Outfits boards and follow me on Pinterest here!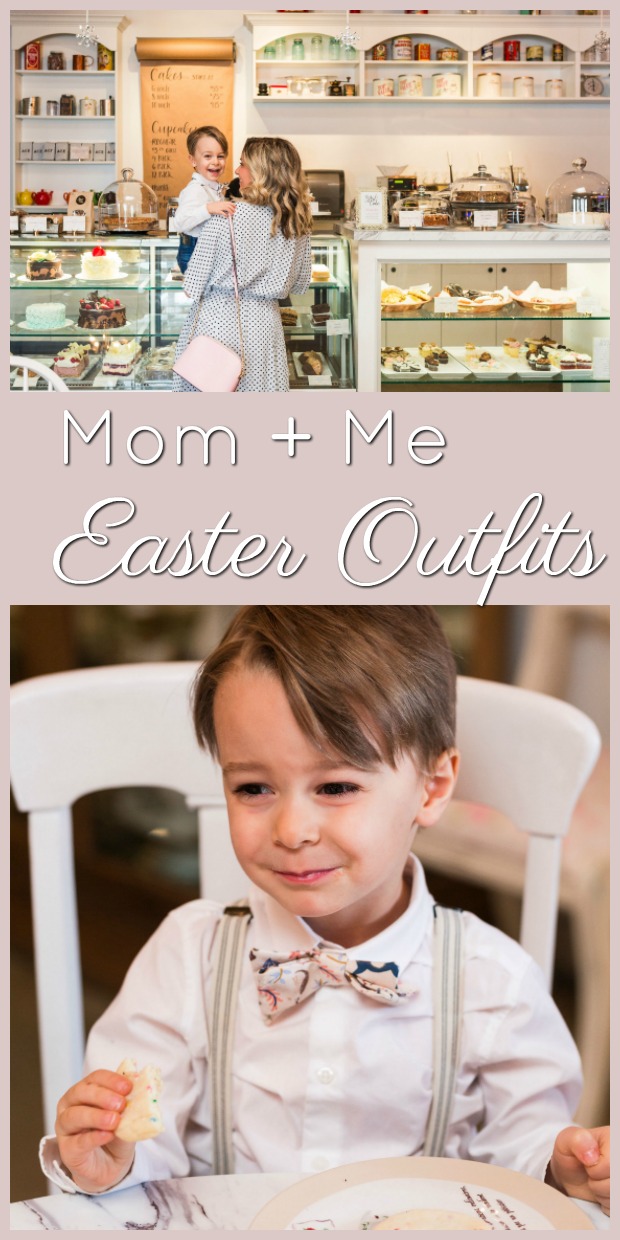 Other Posts You'll Like
Toddler Style: Skateboard Print Rain Jacket
Five Fun Ways To Encourage Your Toddler To Be Independent
xx