Scroll down for a list of Mom + Me Date Ideas For The Holidays,
and why I believe dates with our kids are SO important.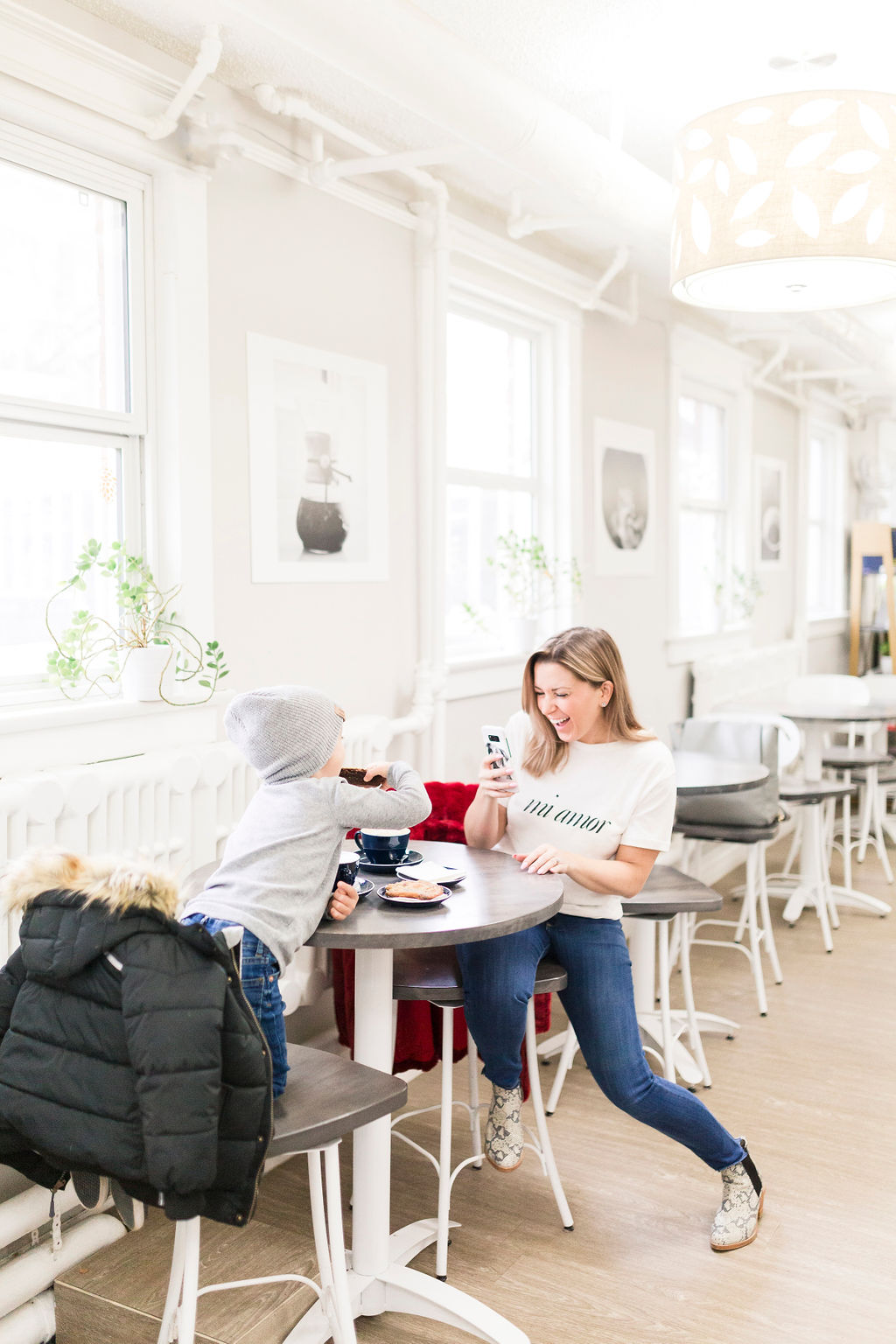 My son Wyatt and I have been on a few Mom + Me dates over the last little while and I have to say, this is my absolute favourite thing. Dates with our kids are, in my opinion, essential. I'm not talking about running errands, attending events, or meeting obligations – I'm talking about our kids and us hanging out with no agenda or distractions. In the chaos of life, it's so important to create space for these moments! Like everything else (meetings, activities, work commitments), I actually schedule this time.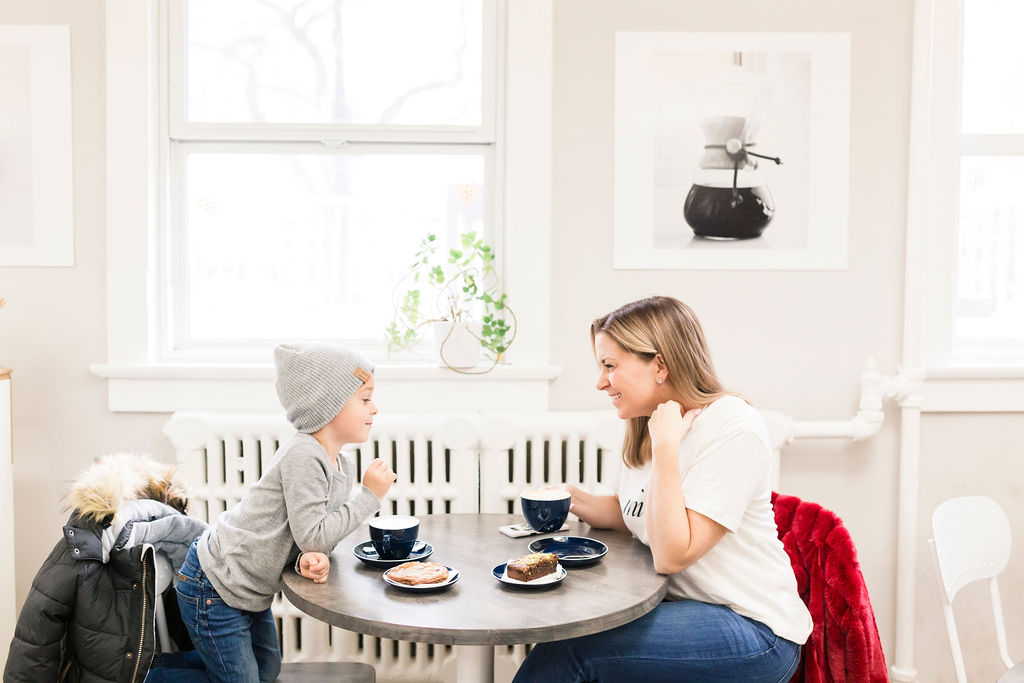 Most of the time, I don't plan anything specific (which, for my type-A personality, can prove challenging!). I leave one morning per week open for us to go explore somewhere we can participate in an activity together, or just sit in a little cafe and have lattes and treats.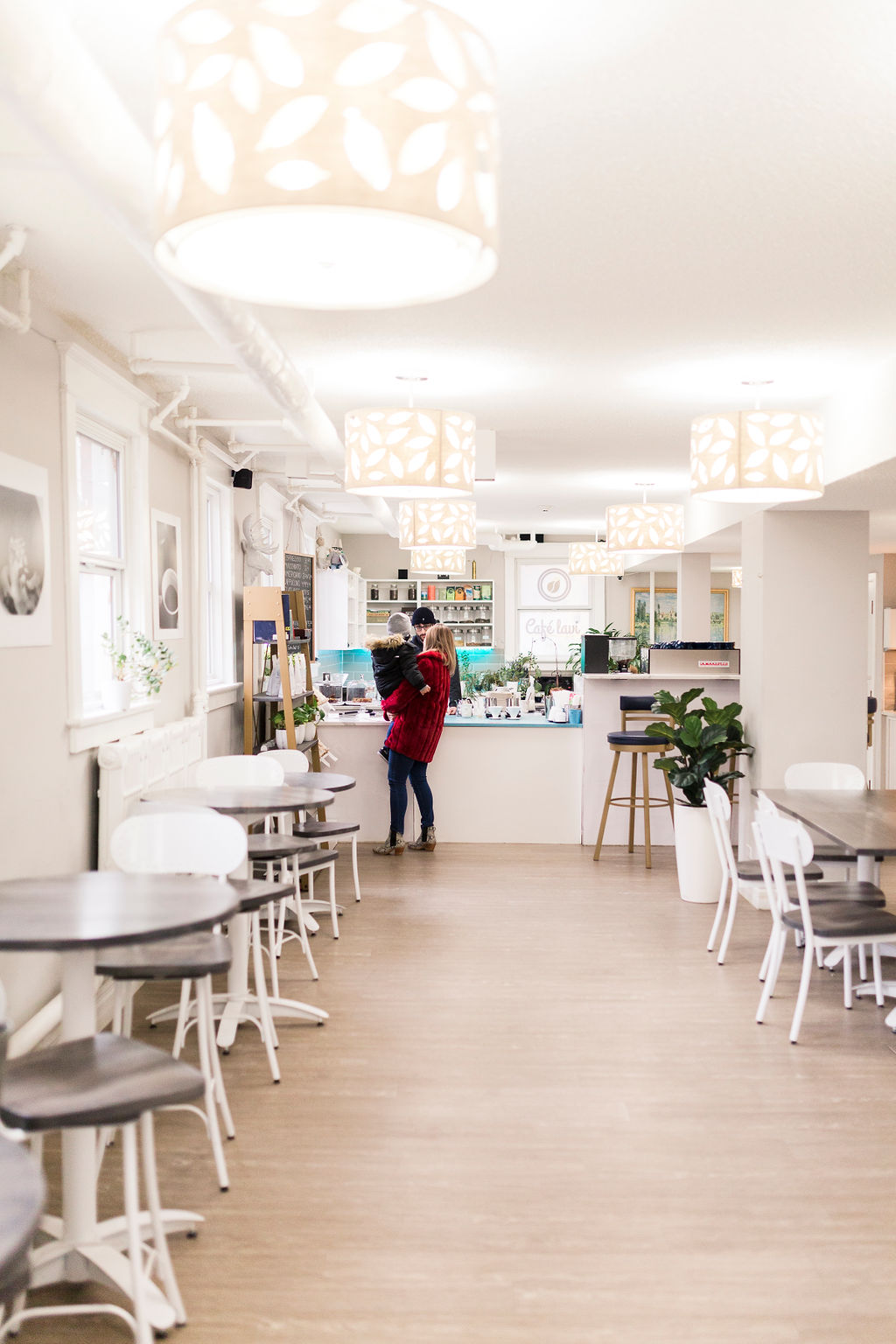 We tend to want to fill our schedules with experiences for our kids, so they can soak up as much as possible. While activities and playdates have their place, and we DO enjoy them, it's so important to carve out time to really be with present with our kids. After these one-on-one moments, I feel so energized, my heart is so full, and I can see Wyatt's is too. I don't need to tell you how fast it all goes! These moments are gold. One day they won't want to hang with us, so make it a priority now!
Mom + Me Date Ideas For The Holidays
The dates don't need to be expensive or elaborate. The point is – the focus is on them, and them only. I try not to do this at home, where I'm likely to tend to the responsibilities of life. I also have a rule that my phone is only for taking photos during that time – not quickly popping onto Instagram or anywhere else. Here are a few ideas:
Explore a cozy cafe! We checked out Cafe Lavi in the basement of a historic mansion in downtown Edmonton. Wyatt had a steamer, I had an almond milk latte, and we shared a delicious pistachio brownie!
Go to a Christmas art class where you make something together. If you're in the Edmonton area, check out Creation Space or 4Cats.
Tobogganing! Pack some hot chocolate in a thermos for something warm on the hill.
Play a board game at home. This Santa one looks like fun!
Build a fort together and then read Christmas stories in it!
Bundle up, go for a walk and chat.
Build a fire in your backyard fire pit and roast marshmallows!
Take a yoga class together. You're learning and getting exercise!
Go to dinner and a movie. (Table for two at a great restaurant and then Frozen Two, perhaps?)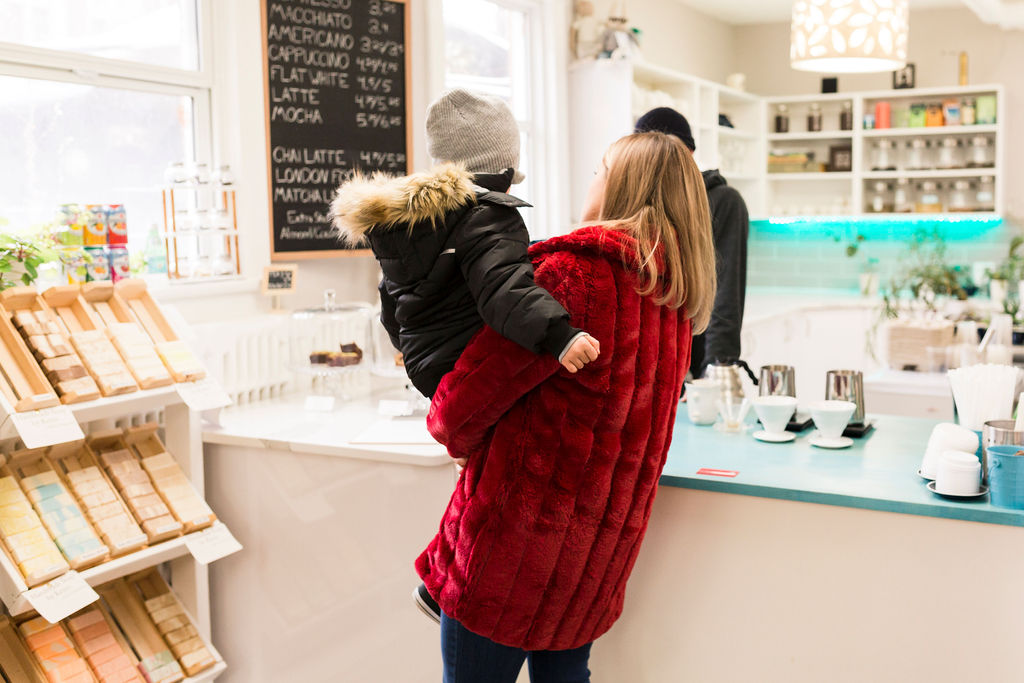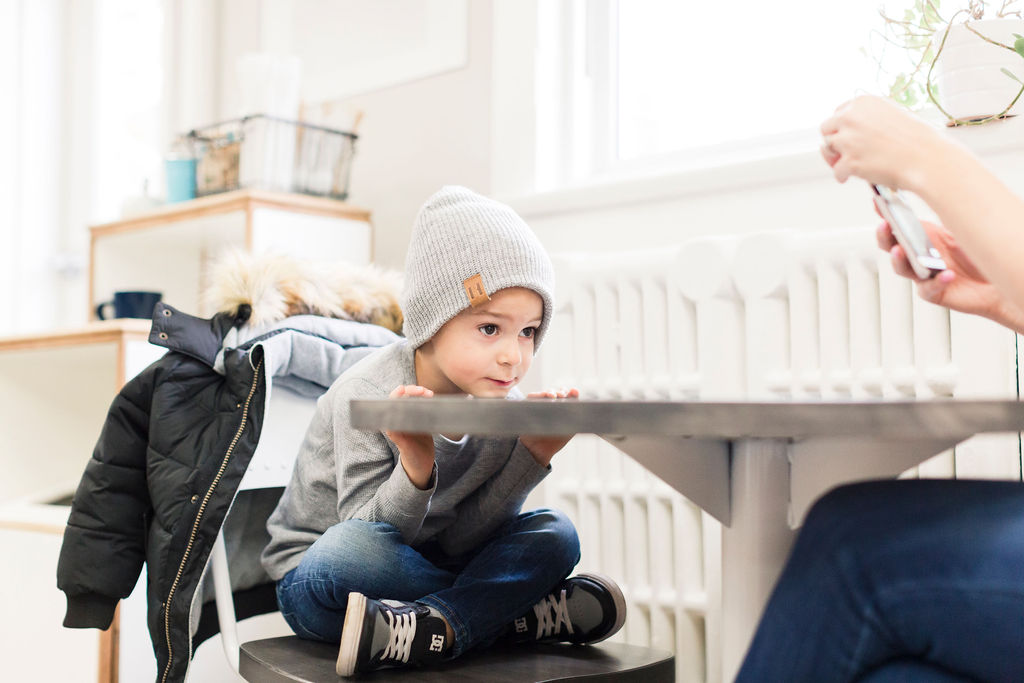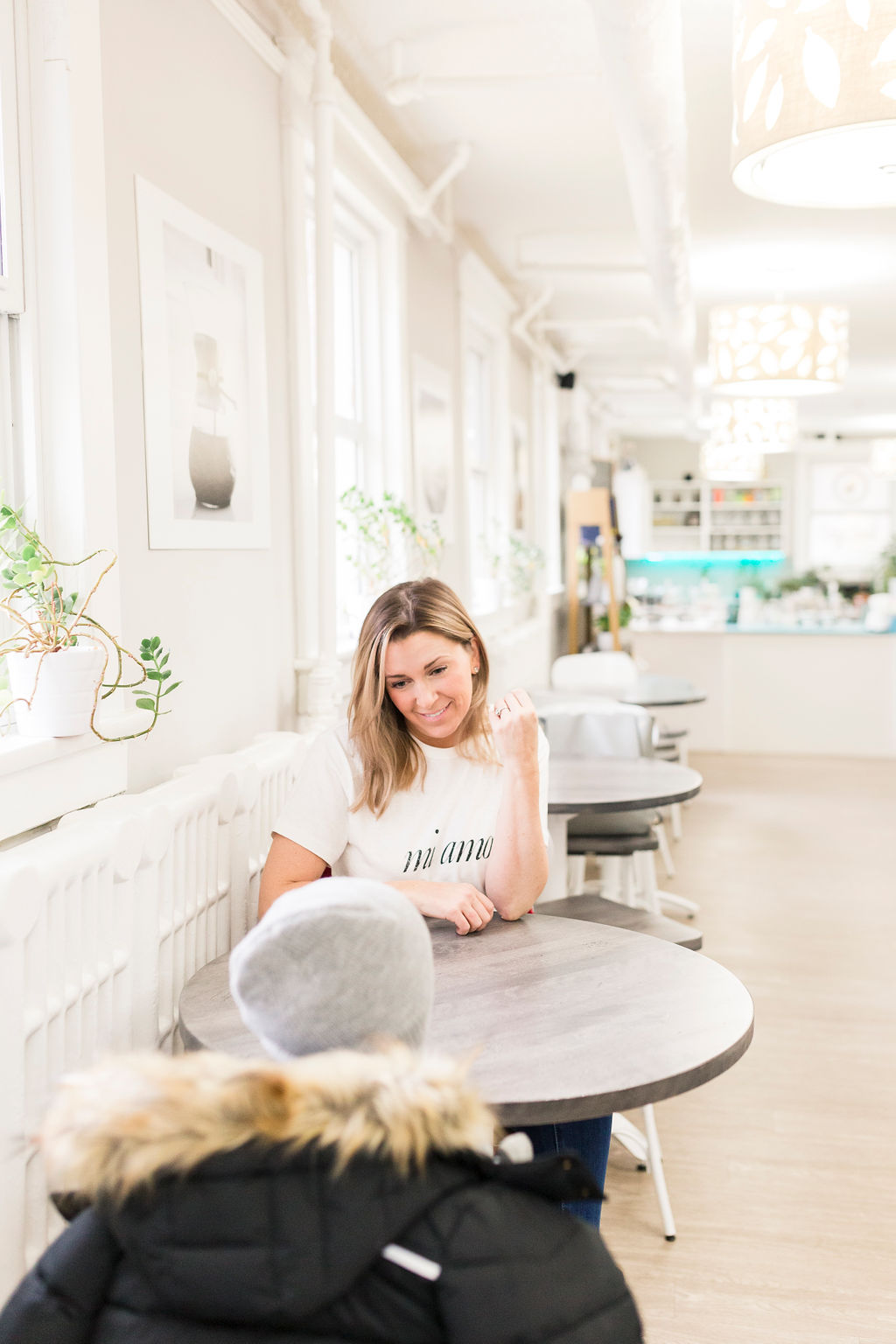 photos: Dallas Curow Photography
Don't forget to Pin this to your Mom+Me Date Ideas and Parenting boards and follow me on Pinterest here!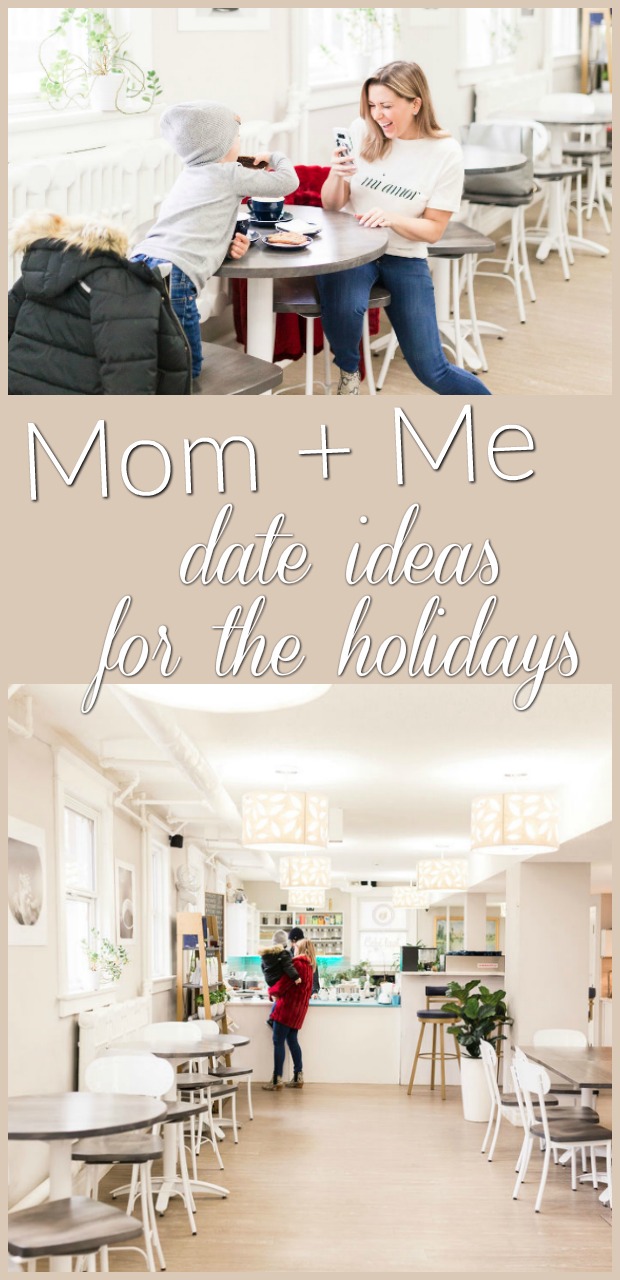 Other Posts You'll Love
Why Stay-At-Home Parents Need Daycare Too! 
How To Become A Resilient Parent
xx