I love exploring new places with our little man. Wyatt and I ventured out to The Art of Cake in Edmonton's Brewery District. When you come visit our city, you should stop here! Custom cakes, cupcakes, and cookies and more. We popped in shortly before supper which makes sense, right? Dessert before dinner? (I was happy my husband was on bedtime duty with our Sugar Bear two-year-old later that evening.)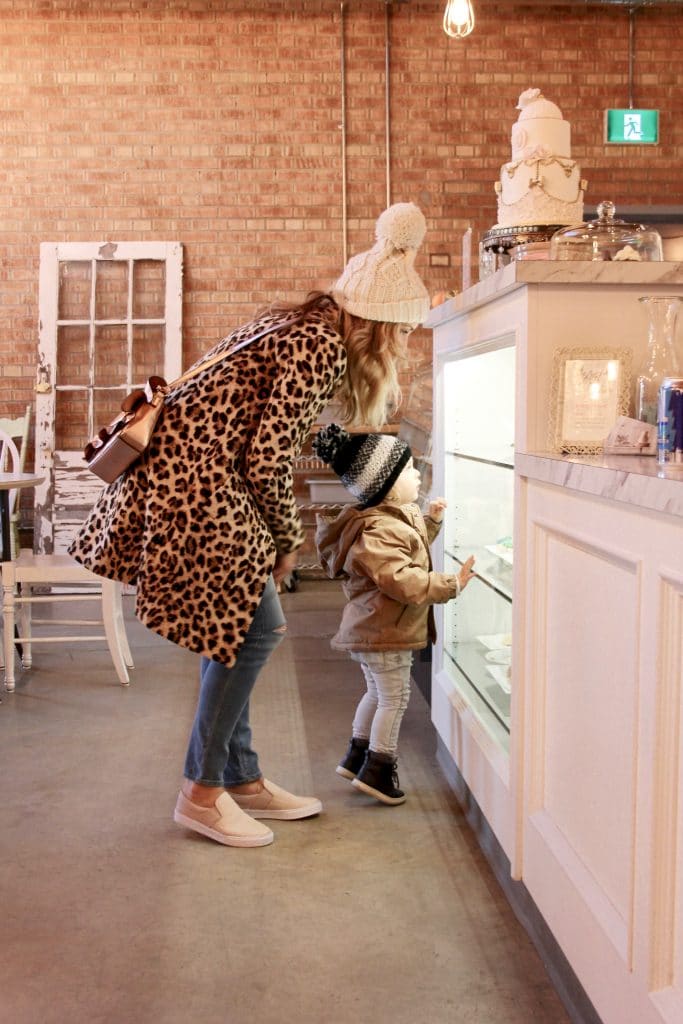 My coat and toque combo is perfect for those days when you're moming so hard and you want to look pulled together quickly. The right coat makes you look "with it" right away, even if it's going over casual jeans or even your sweaty workout gear! #smokeandmirrors, baby.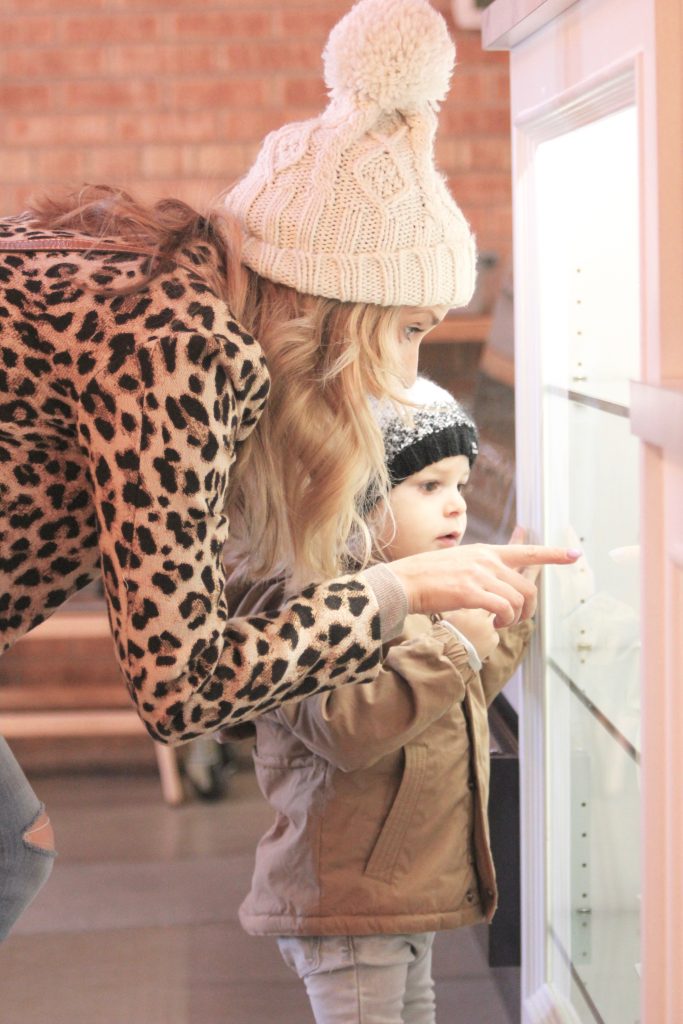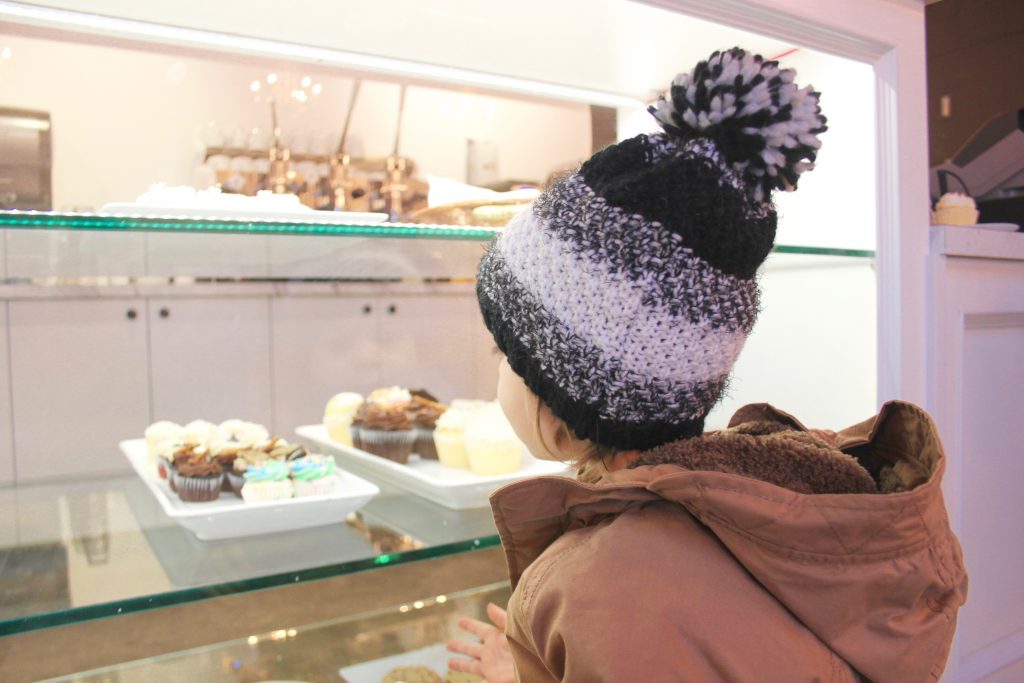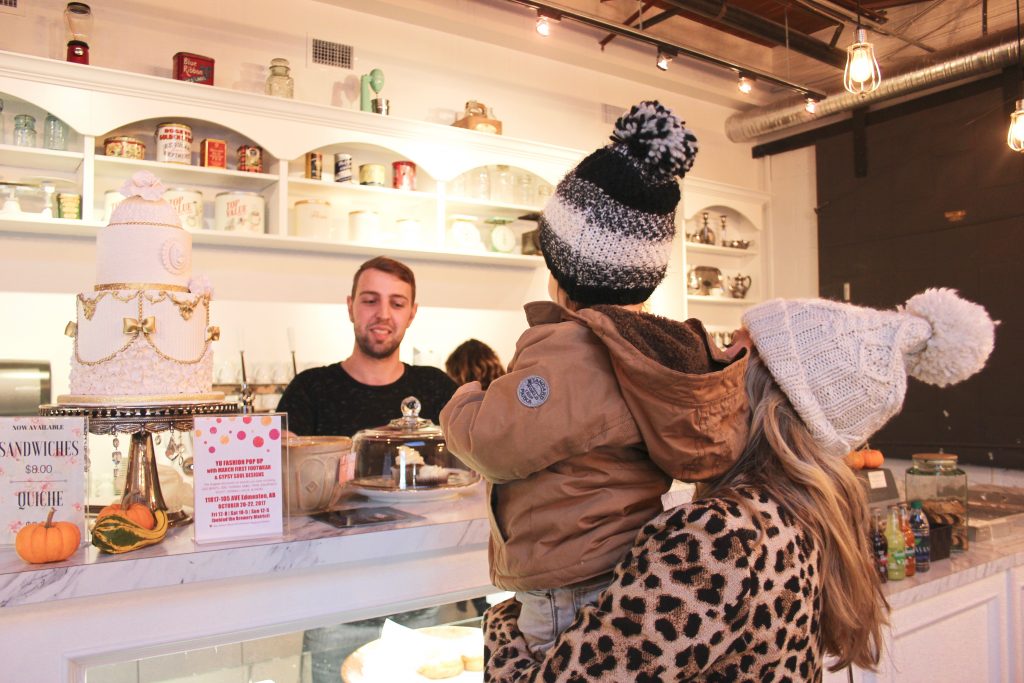 This coat is definitely not for super-cold weather, but if you layer properly, you're golden. Pair it with a tank and thin sweater, big cozy blanket scarf, and boots for winter. The shoes I'm wearing here are comfy and versatile and my rose gold bag seems to go with everything lately! (It's on sale right now.)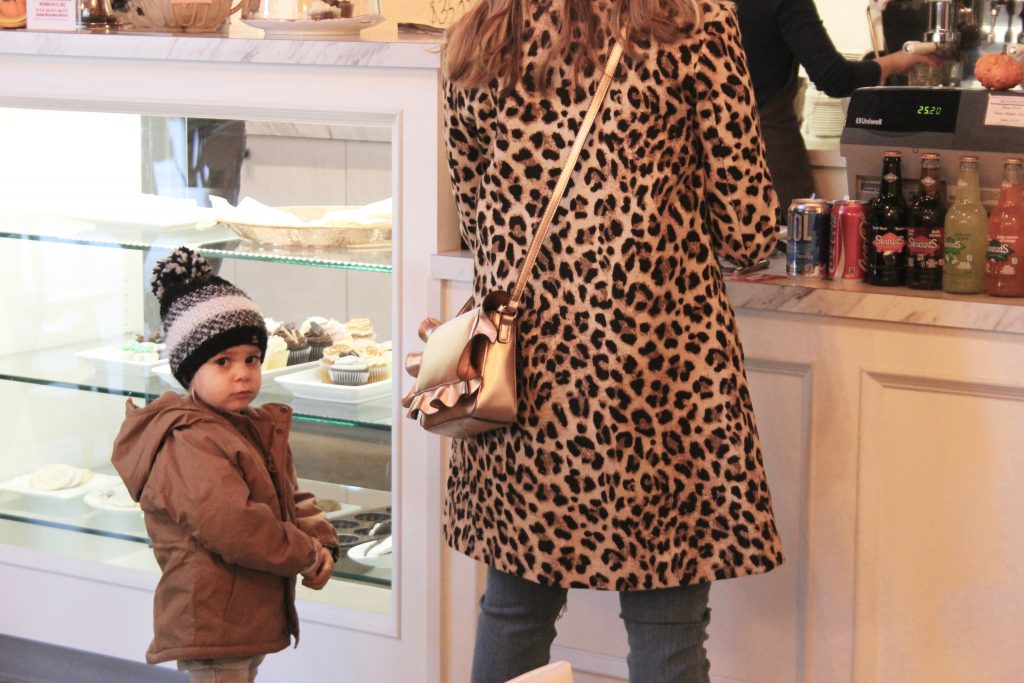 On Me: H&M Coat | Blush Kanaas Sneakers | Nine West Purse (On Sale!) | Joe Fresh Toque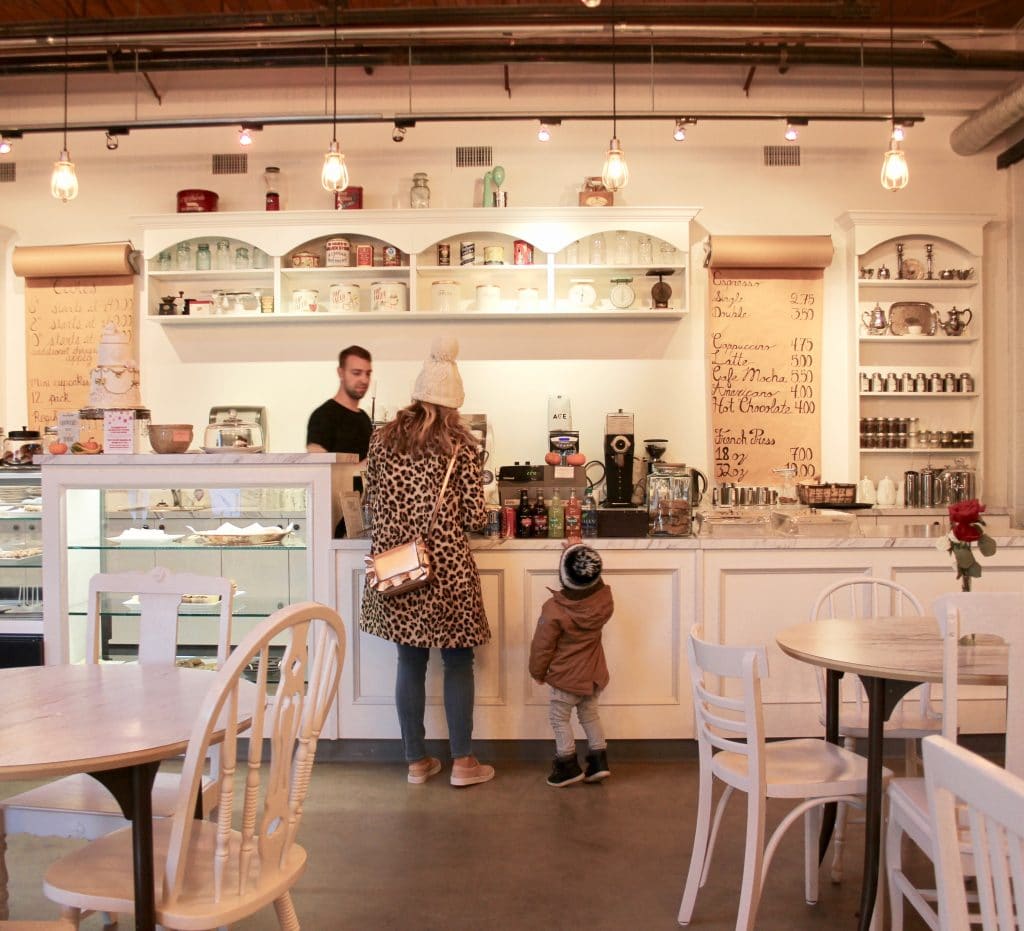 Wyatt's Zara coat is pretty snuggly. Again- not for really cold weather, but when layered properly, it works well. This coat is the perfect casual-yet-dressy crossover for your little one.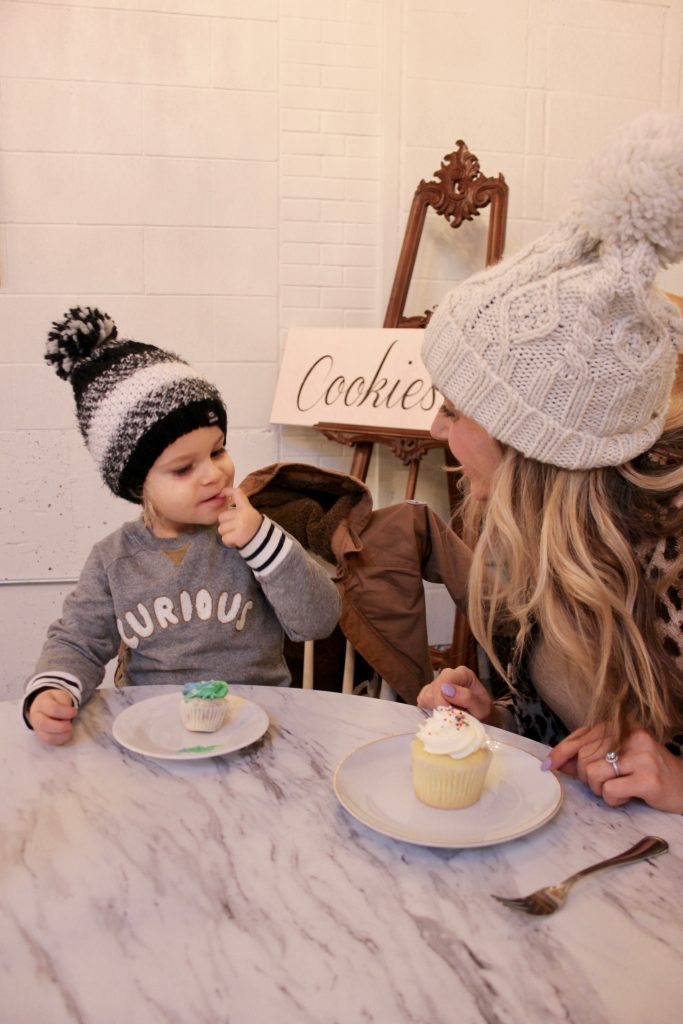 On Wyatt: Zara Coat | Joe Fresh Sneakers | Curious Sweatshirt
What do you love to do with your toddler? Any adventures you would recommend?
xx
P.S – I'll be posting a very special DIY on Wednesday that I know you and your little one will love!