A good trench is the perfect in-between seasons' outerwear for both you and your mini! Keep scrollin' to shop our spring looks with a few additional trench coat options.
Mom + Me Trench Coats
Let's be honest. As an almost-four-year-old, Wyatt's mostly in play clothes, his snowsuit or this rainsuit if he's at the park. However, every once in a while an event or activity presents itself where we get to step up our style game together and you better believe I'm seizing the moment for a mom and me look that compliments! 🙂
The trench coat, of course, works for spring, but I like to layer mine open with a turtleneck sweater for fall too.  Wyatt's worn this coat in spring, fall, and layered on a warmer winter day. As we've committed to buying fewer clothes this year (read: Seven Simple Ways to Help Save The Planet) versatility with items is key and the trench lives up to that. There are also so many affordable options out there that look great! No offence Burberry, but you can get a beautiful trench that's not a million dollars. 🙂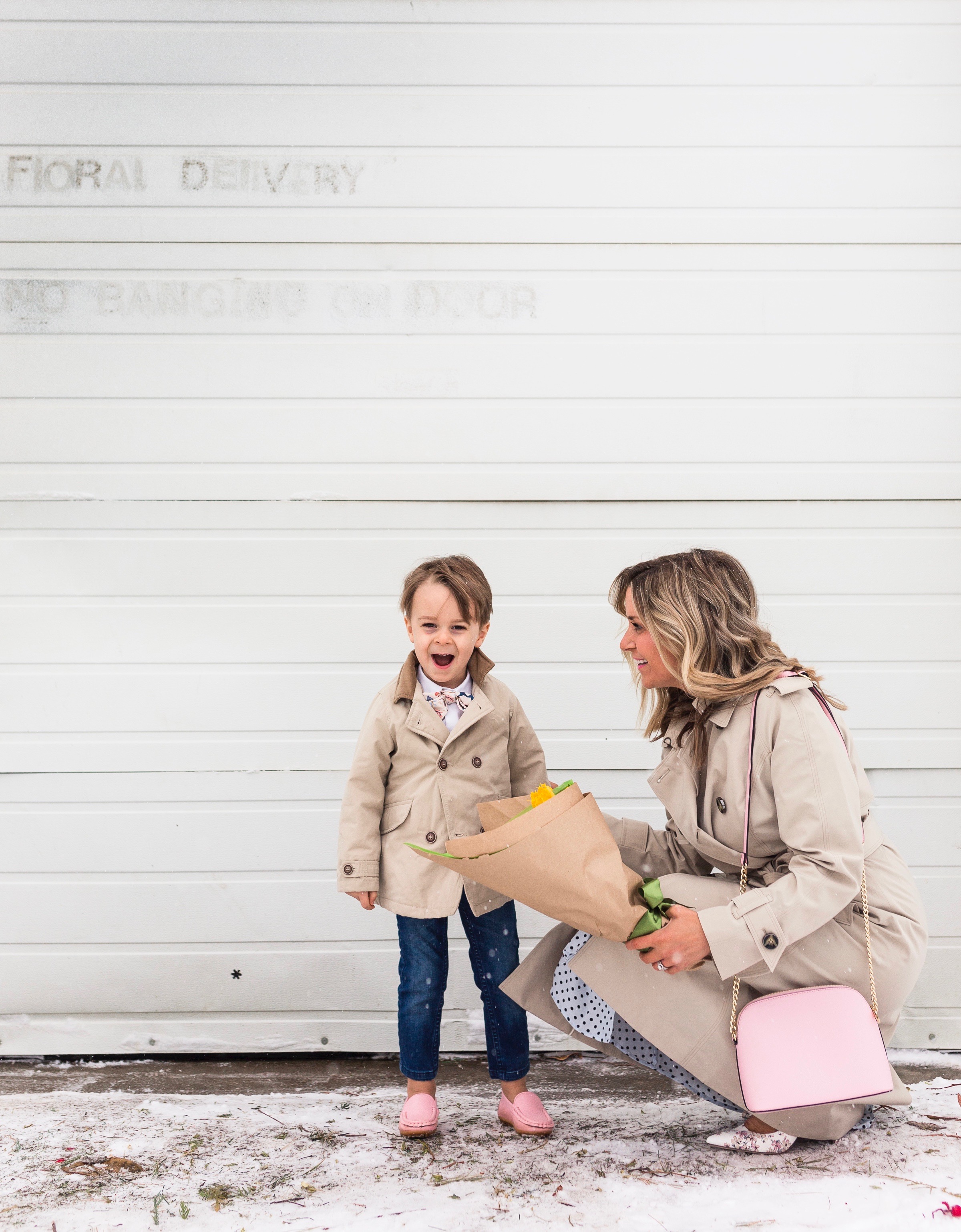 Wyatt's outfit
Zara Coat (similar) | Save Option| Splurge Option
Bowtie (sold out): Similar Option #1 | Similar Option #2
My outfit
Coat: Similar #1 | Similar #2 | Two Other Colours On Sale
My Floral Pumps: Similar #1 | Similar #2
Call it Spring Bag (sold out): Similar option #1 | Option #2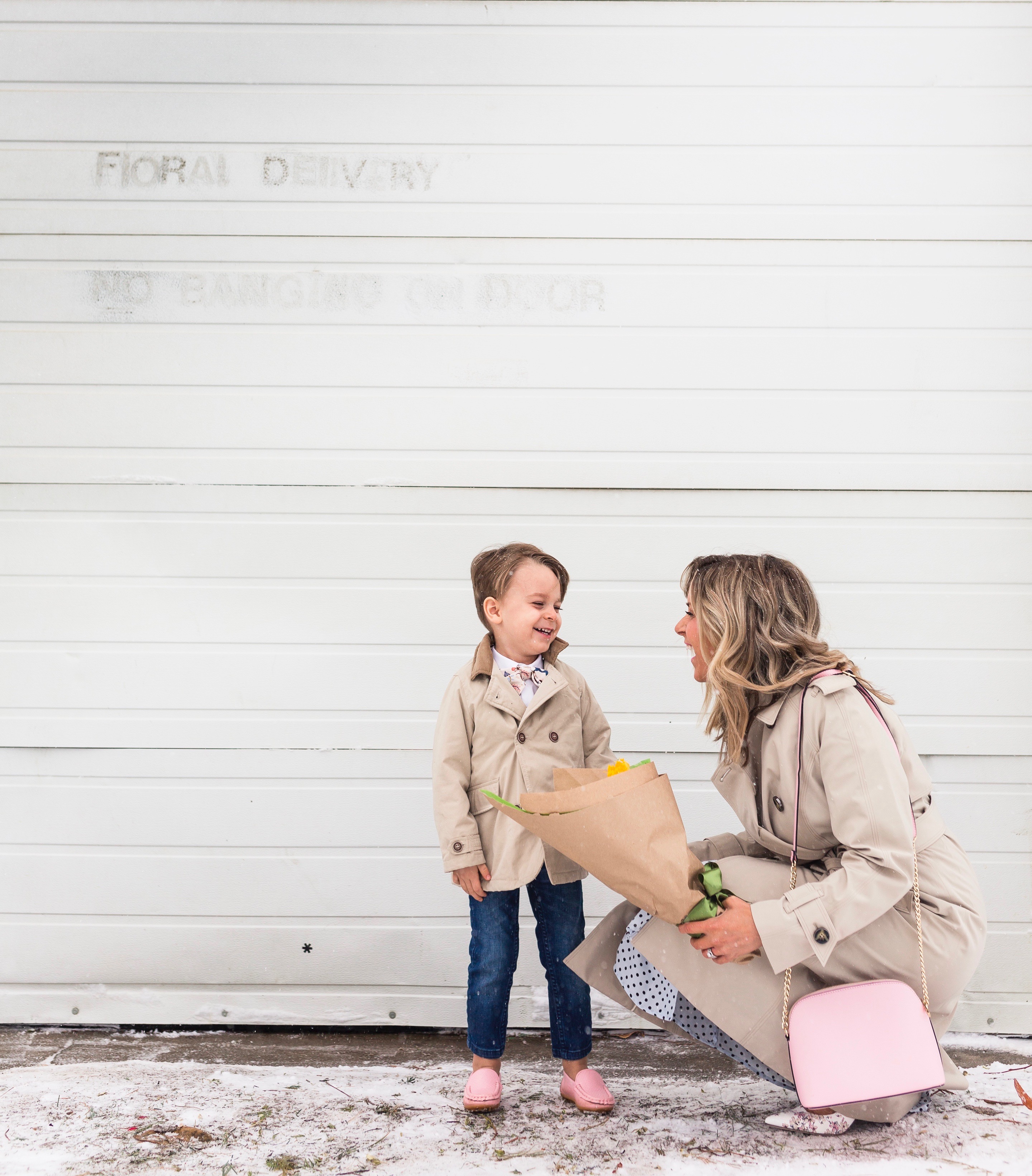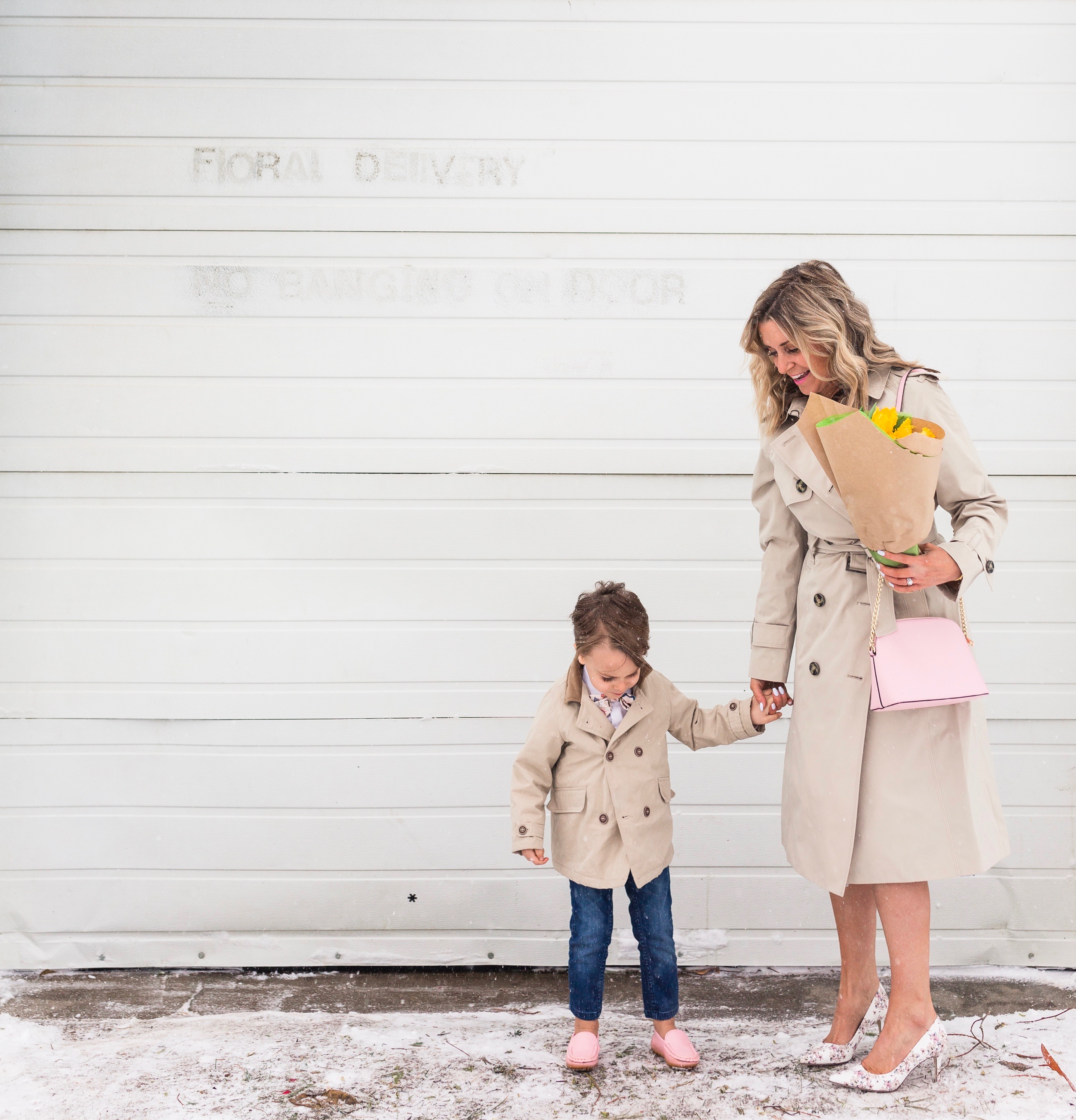 Photos: Dallas Curow Photography
Location: Outside of Cory Christopher's Studio
Don't forget to pin this to your Spring Style and Kid Style boards and follow me on Pinterest here!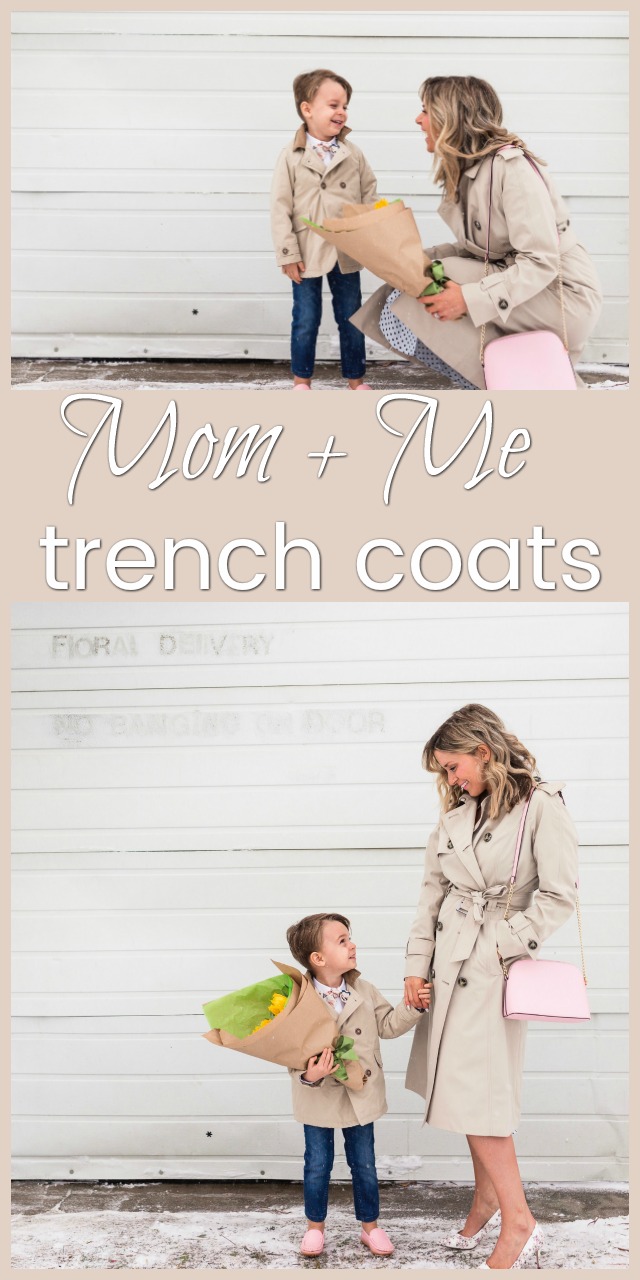 Other Posts You'll Like:
Toddler Style: Skateboard Print Rain Jacket
xx