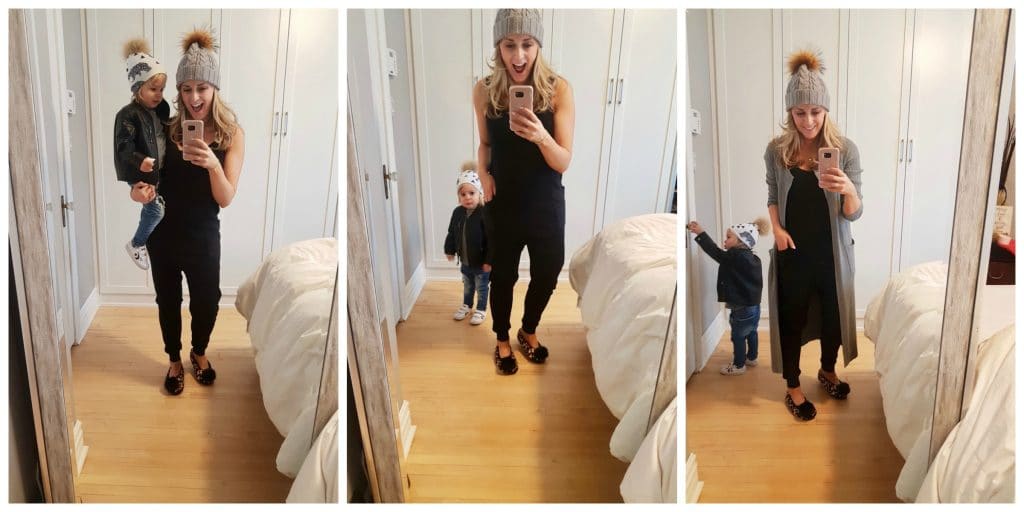 My wardrobe has totally evolved since I became a mom. Those leather-look pencil skirts and sky high-heels only come out to play once in a while now. It's funny: even though I've lost most of the weight from my pregnancy, my old stuff still doesn't fit because my body is totally different. Things have shifted all over the place! Know what I mean, mamas? Needless to say, it's been a journey to create those looks that I can still parent in, but that are stylish (…and don't look like I've thrown in the proverbial fashion towel!).
One piece I love, love, love to have in my wardrobe right now is a playsuit (minds out of the gutter, please). Otherwise know as a jumpsuit, or as I like to call it, "an adult onesie," this piece is a must-have in any mom's collection. I love playsuits so much because #1: they're so comfortable, #2: they're easy to build forts in, #3: they pair with a bomber jacket and a pair of great kicks-perfect for playdates or shopping with your kiddo, #4: you can add heels and some statement jewelry, dust off the clutch, and you're all set for date night or drinks with friends. Honestly, as long as I wipe off the mashed avocado from earlier in the day, I could wear this piece from morning until night.
This playsuit from Paper Label is by far my favourite because it has deep pockets and is under $80 (about half the price of most playsuits).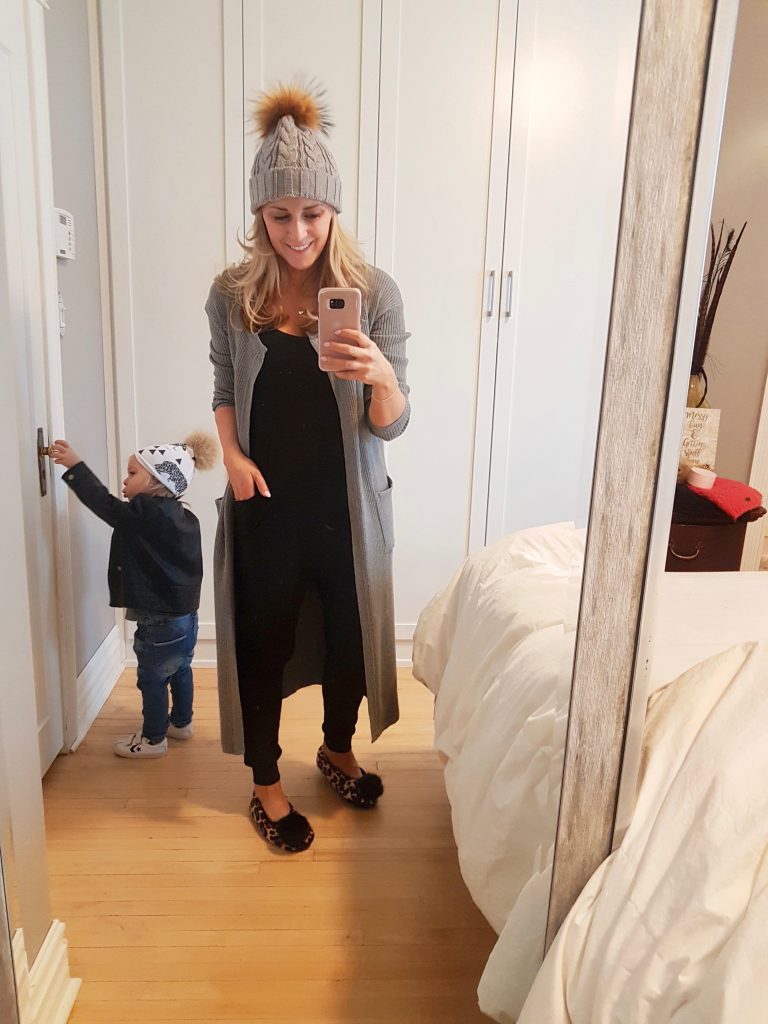 On Me: Paper Label Long Cardy | Paper Label Nicola Playsuit | Pom Toque (pom is removable)
On Wyatt: Jeans | Biker Jacket | Converse Sneakers | Pom Beanie (pom is removable)
This month I've teamed up with Bella Maas Boutique, hosting and styling a series of style videos! Watch here:
Check out my #InstaStyle Recap with links to many more mom and toddler looks!
xx