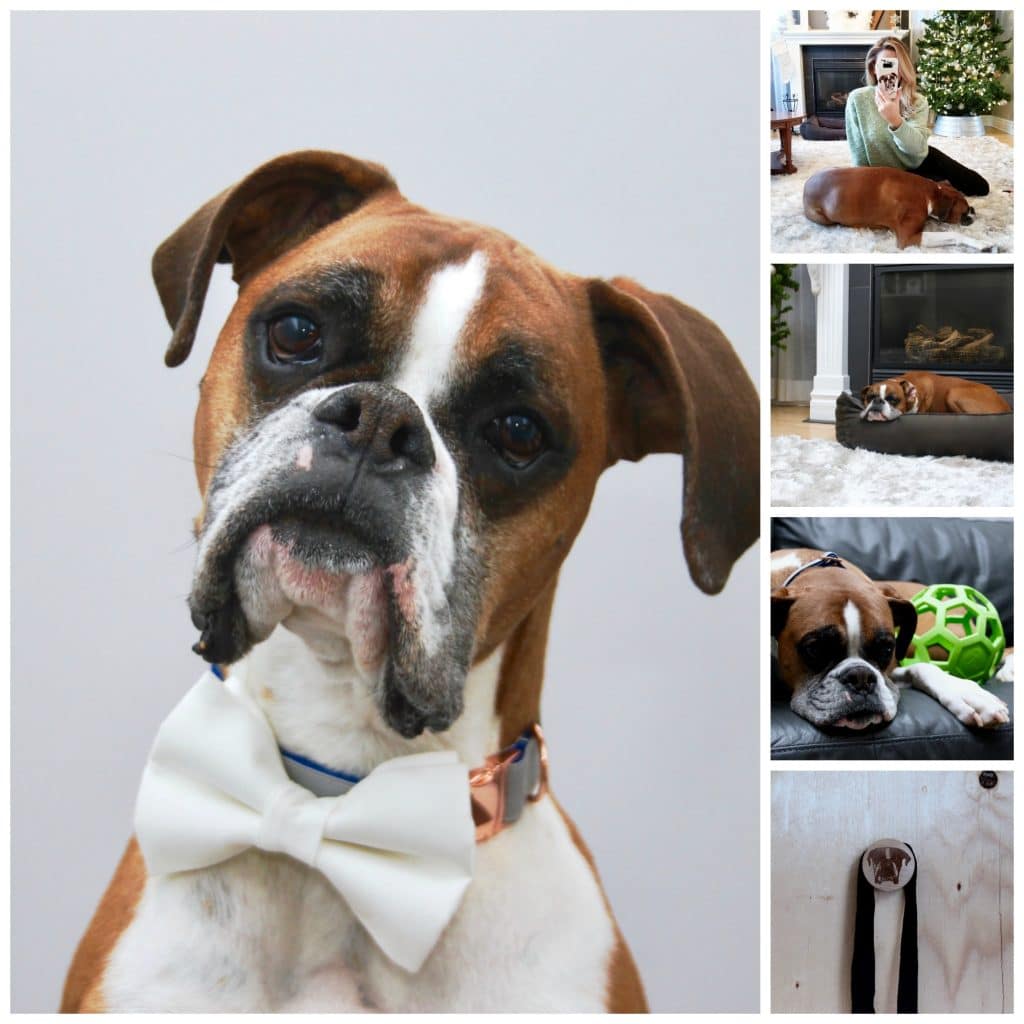 Hello, friends! I wanted to share a few products we love when it comes to our five-year-old boxer Moses. These are unique, tried, tested, and true gifts for the pet or the pet lover in your family!
Luxury Bed: We invested in the Oslo Ortho Bed from Bowsers Pet Products four years ago, right after we found out Moses had issues with his lower back. At the time, he was in so much pain he couldn't even jump on or off the couch. We wanted him to be as comfy as possible, so we did whatever we could to minimize any discomfort. After doing a bunch of research, we invested in this bed, which has a memory foam cushion insert infused with Cool Gel Micro Beads designed to regulate body temperature. It's not cheap, but after four years it's still in terrific condition. (We went with a large size in "Storm' colour.)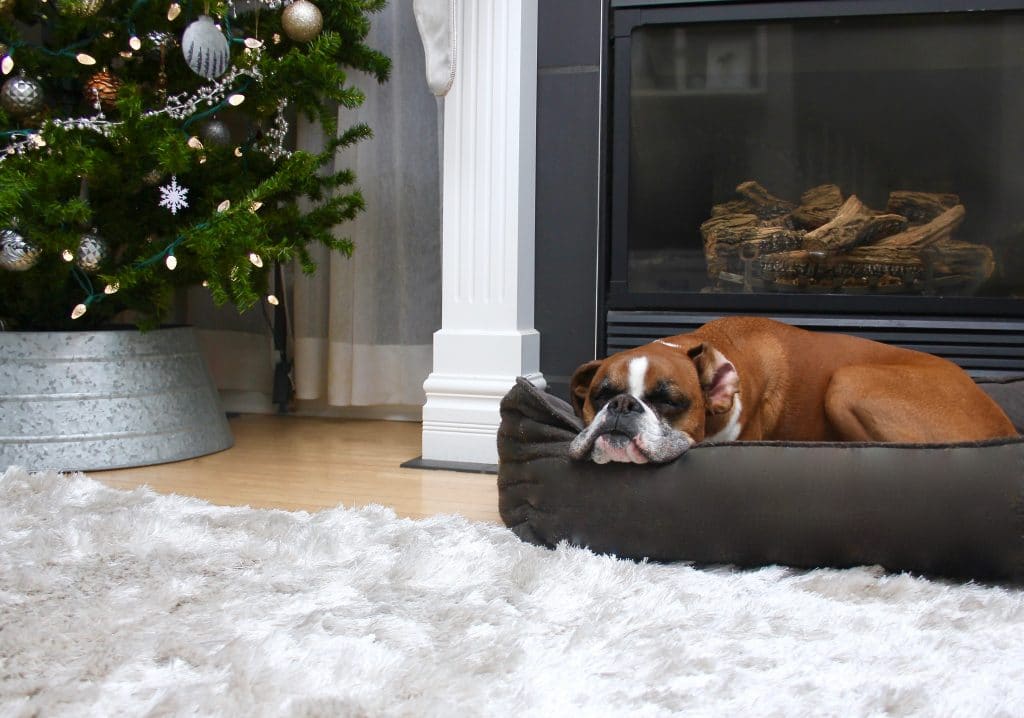 Custom Phone Case: I love that I can take Mo's sweet face with me wherever I go! I designed this phone case on the CaseApp website. The quality is really great and my order showed up at my door in less than a week. Create your own and be sure to use my code 'SKELTON20' at checkout for 20% off sitewide until December 18, 2017!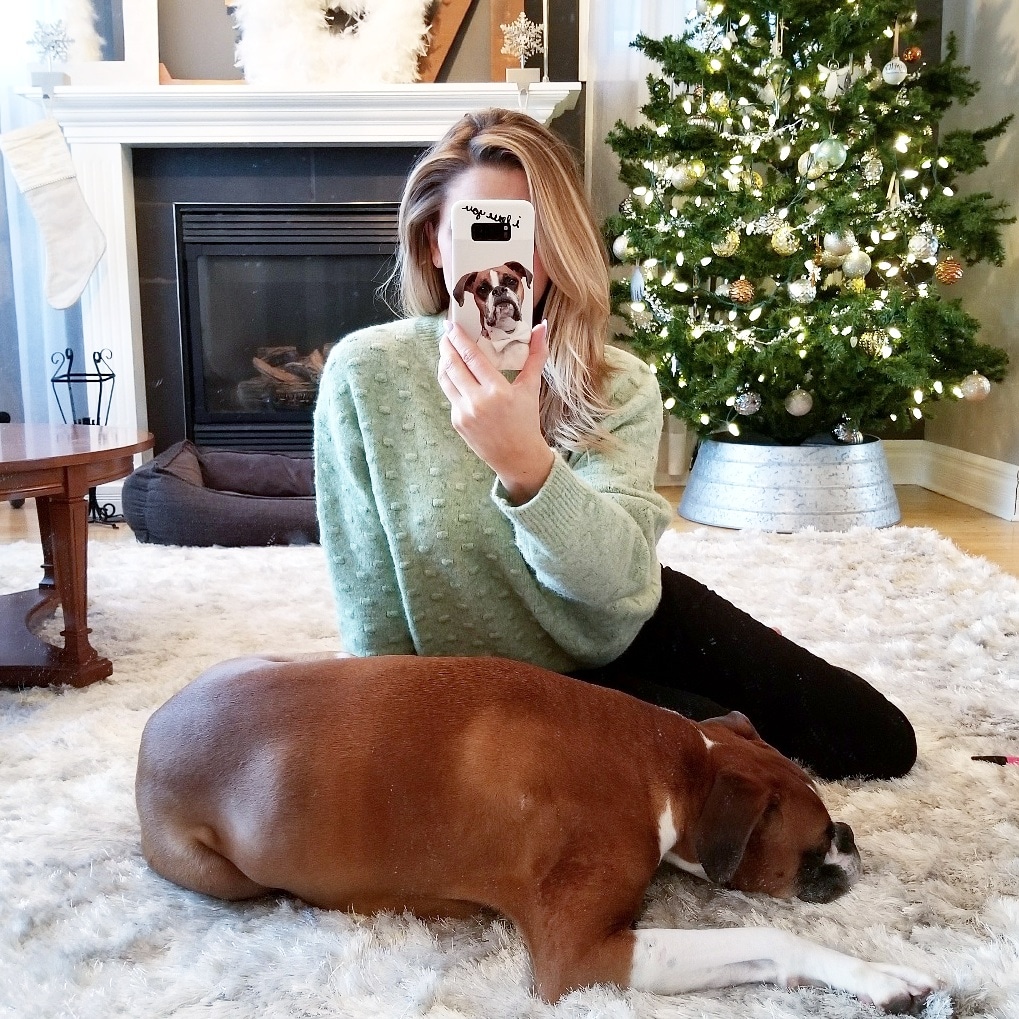 Chic Bowtie & Collar: As soon as I laid eyes on this rose gold, grey, and white vegan faux leather collar from Darling Dear Co. I knew I had to get one for Mo. These are some of Moses' favourite colours (ok, so.. they're my favourites), and he looks so dapper in this number. The bowtie is detachable. Get yours here and see more designs (for cats too) here.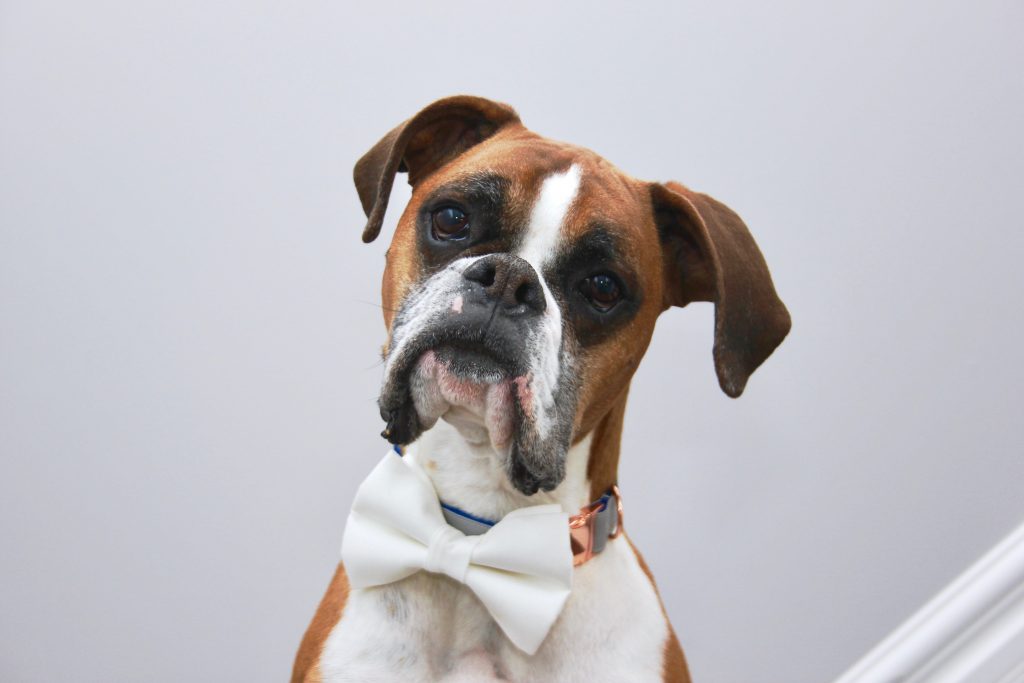 Best Dog Toy: After years of going through so many toys that only lasted two seconds before they were ripped to shreds, we found a few different ones that actually last. One of Moses' favourites (and ours, too) is the JW Pet Hol-ee Roller Dog Toy. This has gone through hundreds of rounds of tug and there's not a tear in it!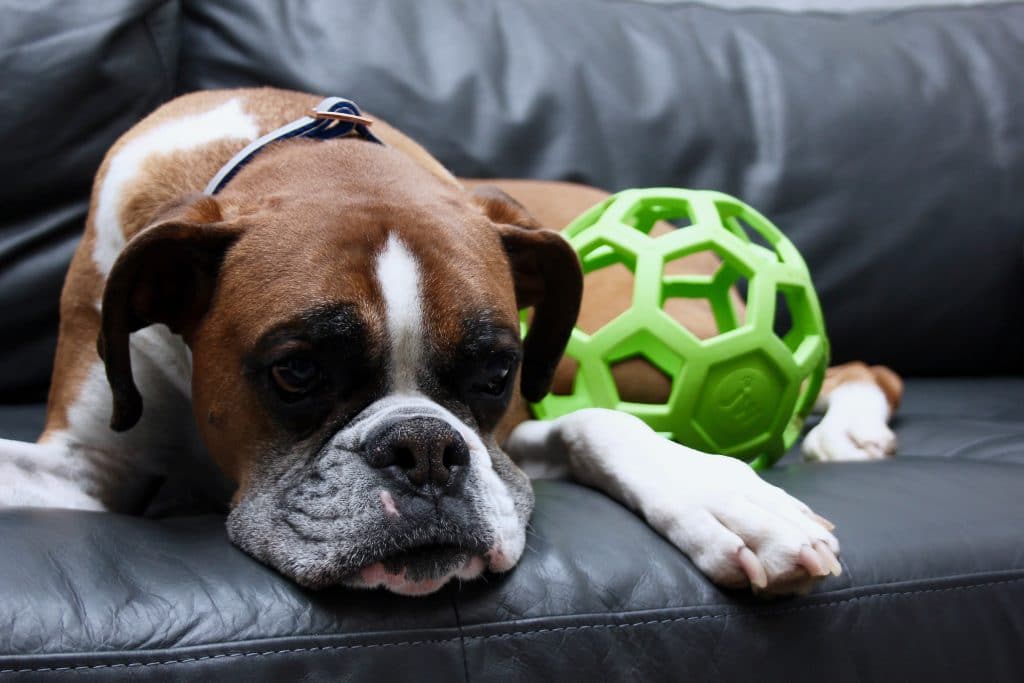 Favourite Treats: Farm Fresh Pet Foods Bacon Treats: There was never going to be a picture of Moses eating the treat because it disappears in an instant! (This photo is him patiently waiting like a good boy!) We love Farm Fresh Pet Foods treats because they're made with all-natural, whole ingredients sourced from the Canadian prairies. No preservatives, no fillers, and no by-products. They come in beef and bacon and can be purchased at several retailers across North America. Find one here.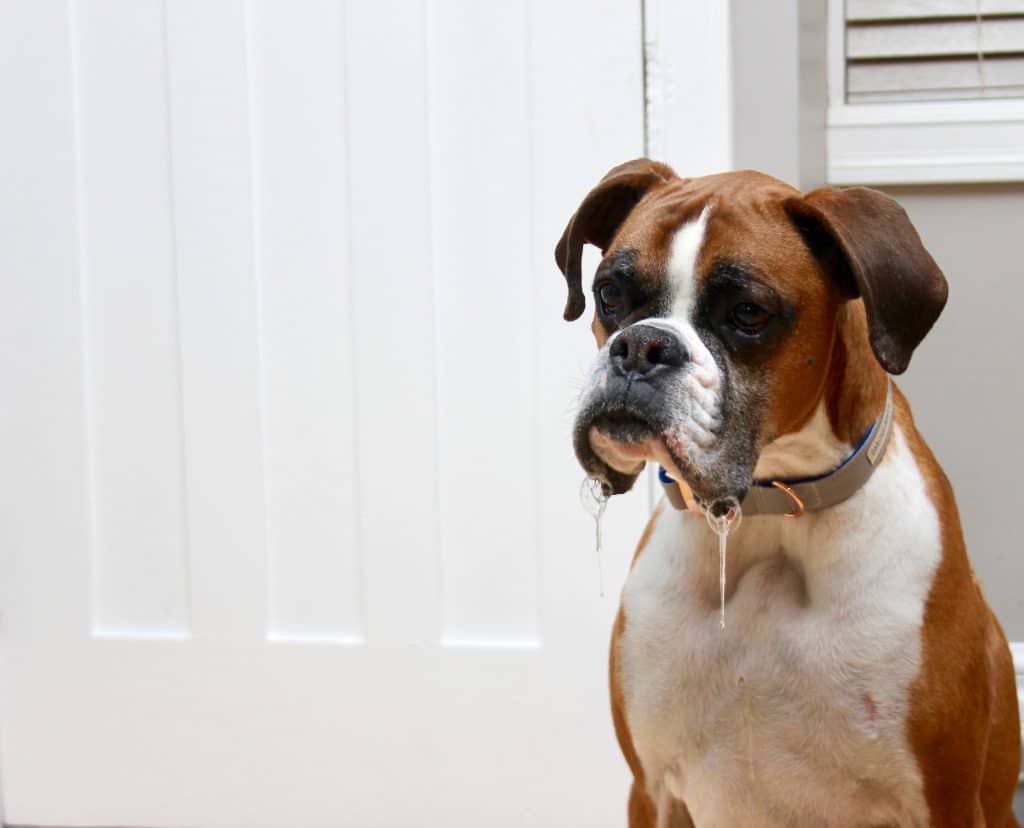 Leash Hook: Custom Leash Wall Hook by Ruby Thursday Collective: How adorable is this?! That is Mo's actual face. Send in a photo of your pet and it's engraved right on the wall hook! A great gift for the pet lover in your family. Order here.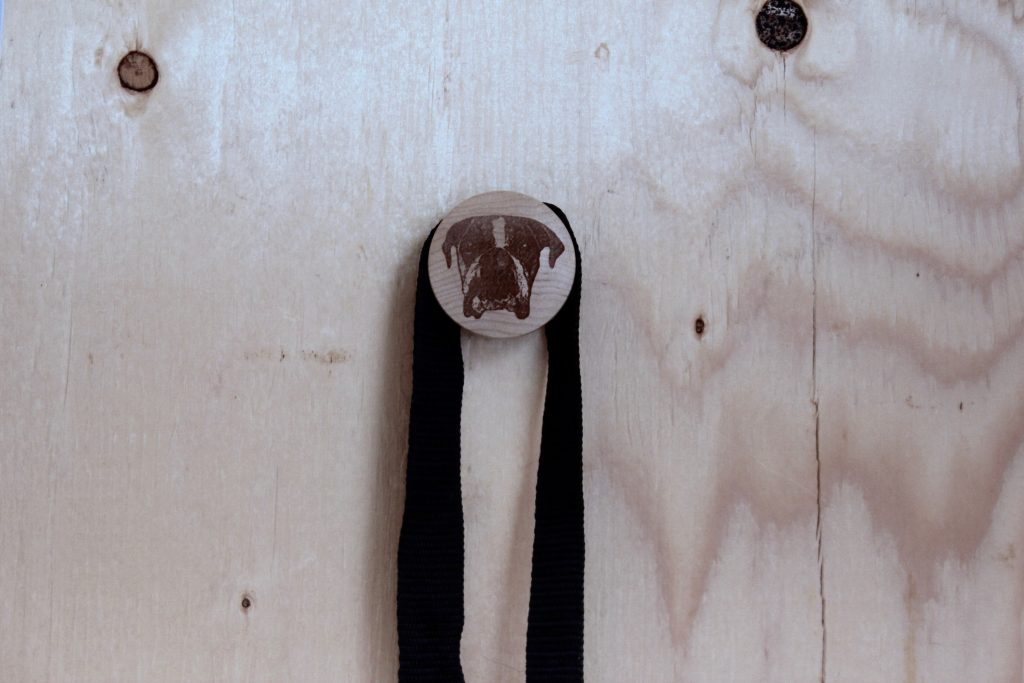 xx