Time to help the Easter Bunny fill those baskets! I've found the most adorable Easter stuff for toddlers. Everything from books, clothes, accessories, bath stuff, mealtime items, etc. Enjoy shopping!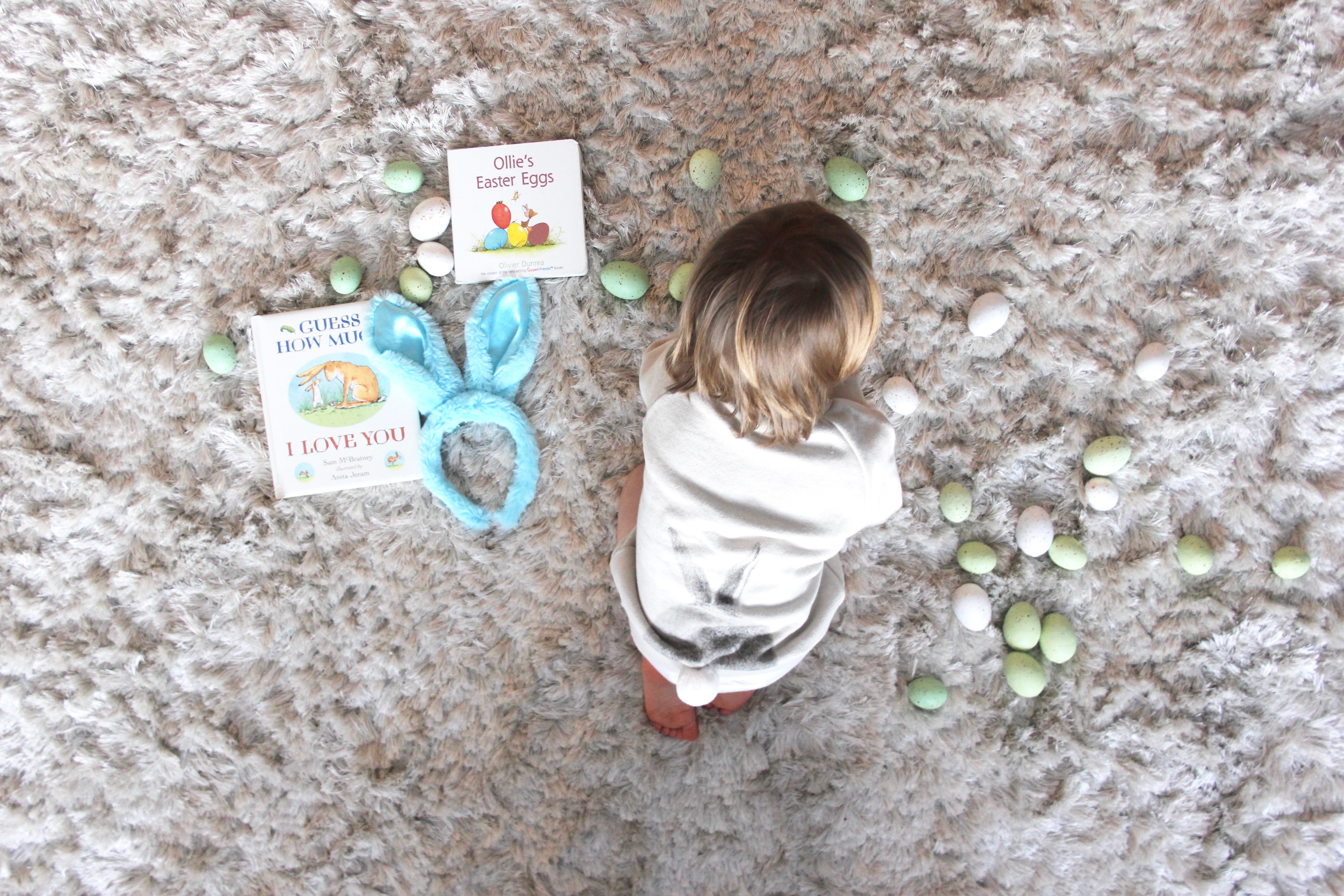 Don't you find holidays like this are even more magical when you have kids? We're really enjoying embracing Easter celebrations this year. I feel like a kid again! Wyatt is at an age (three in July) where he's really getting into imaginative play, and embracing special times throughout the year. Even though there are challenging moments being the parent of a toddler, the fact that we get to be observers in their exciting little world is pretty neat.
In addition to whatever the Easter Bunny brings, we're going to give Wyatt a few small treats. We're having friends over for supper, and we'll get Wyatt to help with the prep and setting the table. (You've got to check out the cute toddler table we put together last year. It's super easy to organize and adds to your overall decor for the day. Here it is.)
Have fun exploring our list of Adorable Easter Stuff for Kids. I'm sure you'll find a few things you'll love for the littles in your life!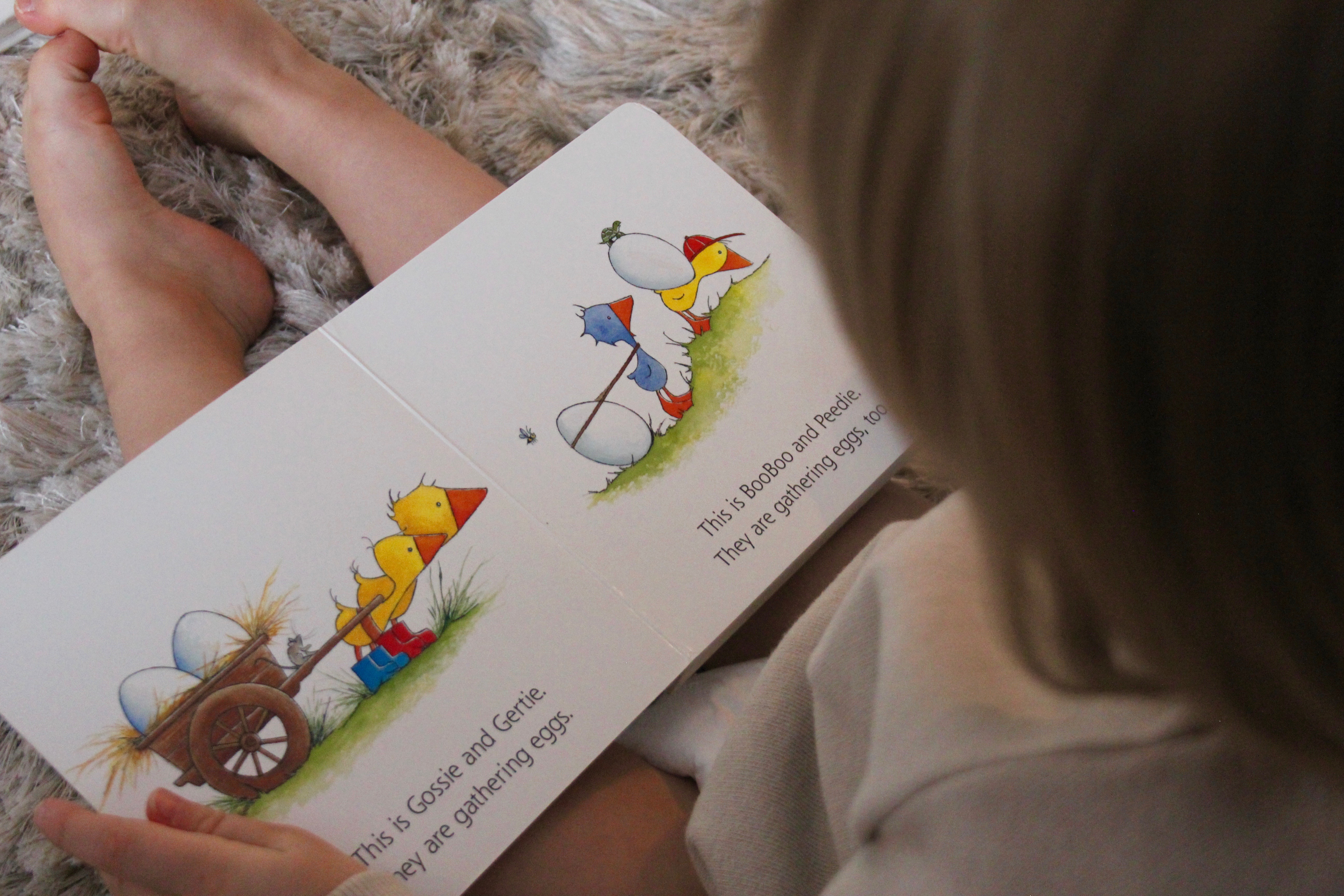 Books:
Easter Baskets:

Toys:
Mealtime: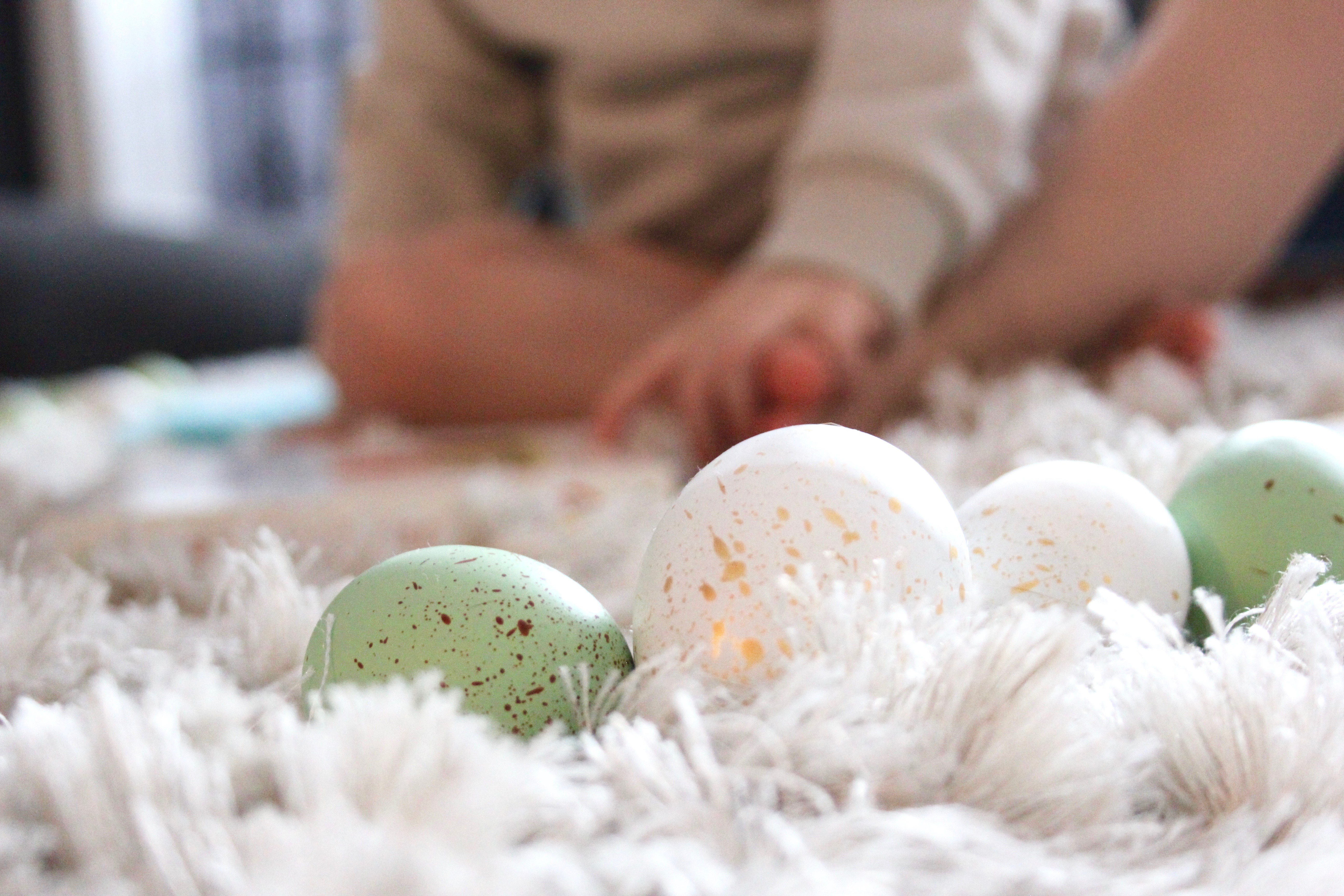 Bath & Bed:
 Outfits:
Don't forget to Pin this to Your Easter Boards and follow me on Pinterest here!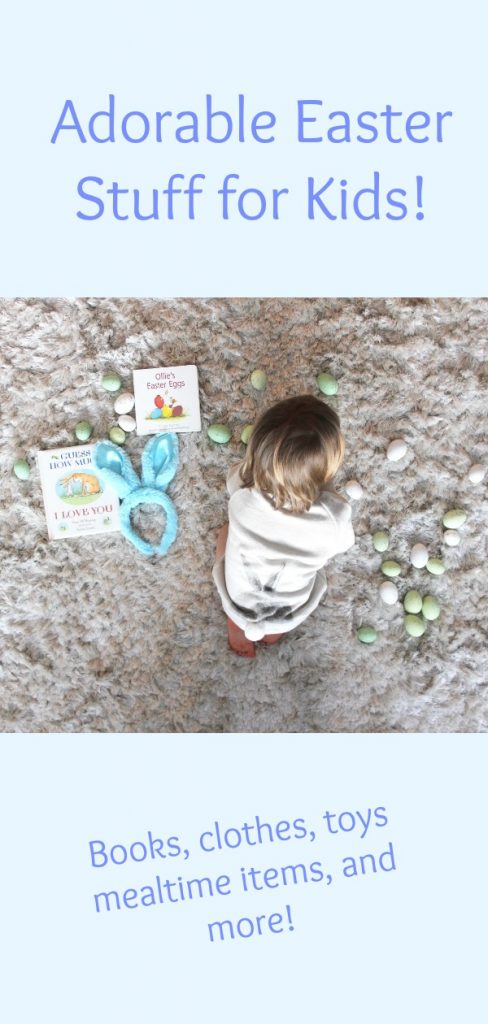 xx