Discover my favourite bedtime rituals, products I use to help me get a restful sleep, and read our two-year Endy mattress review!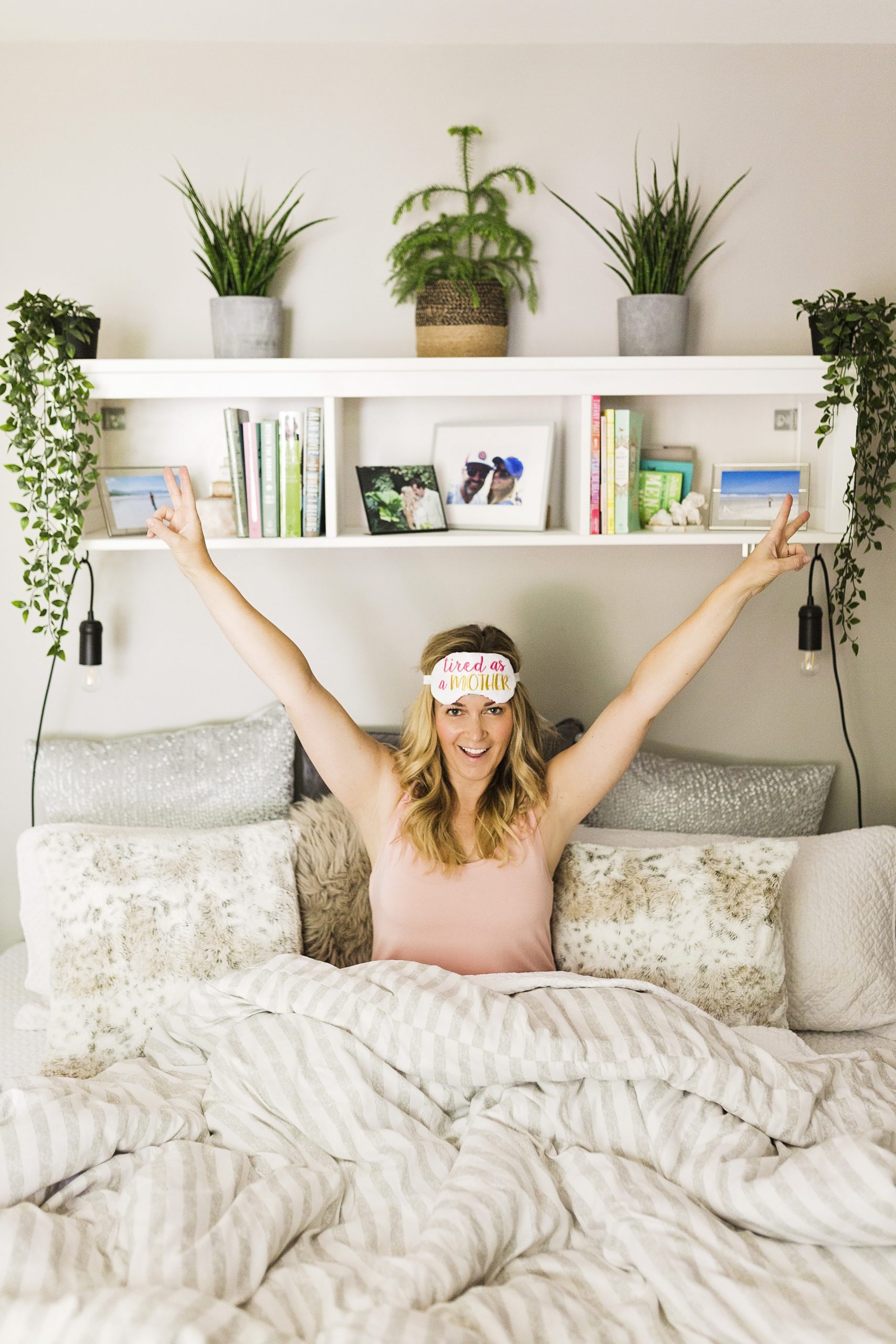 If I've learned anything in this pandemic it's the importance of taking care of myself. At first, I didn't even realize how the state of our world and all the anxiety that came along with it was really taking a toll. I know self-care looks different for everyone, but for me, exercise, rest, alone time, and proper nutrition are playing a huge role in reducing stress in these COVID times.
I'm going to share my favourite bedtime rituals in a second, but first: great sleep starts with a great mattress! We're two years into sleeping on an Endy mattress we're still loving it! Our mattress is in fantastic shape and still looks brand new. Here's why we love our Endy mattress.
Why We Love Endy
Zero-motion transfer (each open-air cell in the Endy Mattress works like a little shock absorber), which eliminates motion transfer in real-time. Basically, you can roll around on one side (or get into bed late!) without disturbing your partner.
The mattress is firm but not hard and is temperature-regulating. It seems to form to your body.
The foam is CertiPUR-US Certified, meaning it's safe from formaldehyde, phthalates, and VOC's.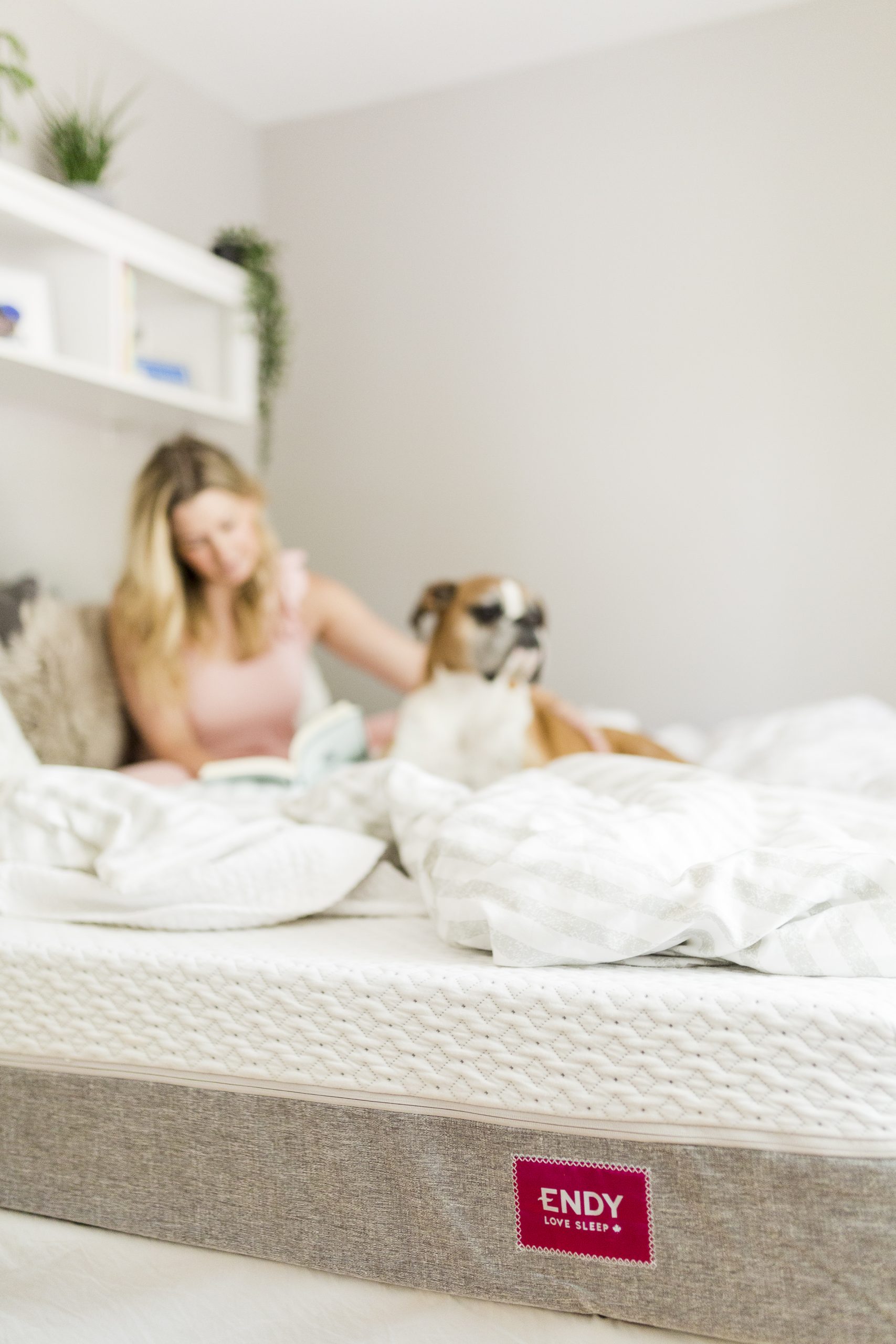 The cover is machine-washable! As a parent to a five-year-old and two big dogs, this is a key feature. It's so easy to clean!
100% Canadian-made. This really appeals to us. Knowing our mattress was built in Canada, using all Canadian materials, makes us feel really good.
Quick and simple delivery and set-up. The Endy mattress ships right to your door in five to seven business days (free shipping to most of Canada), compressed in a compact box. You unroll it, let it expand, and you're ready to go! In some areas of Toronto where Endy's head office is, mattresses are sometimes delivered by bike courier! Pretty cool.
The company gives back! Read about Endy's social mission here.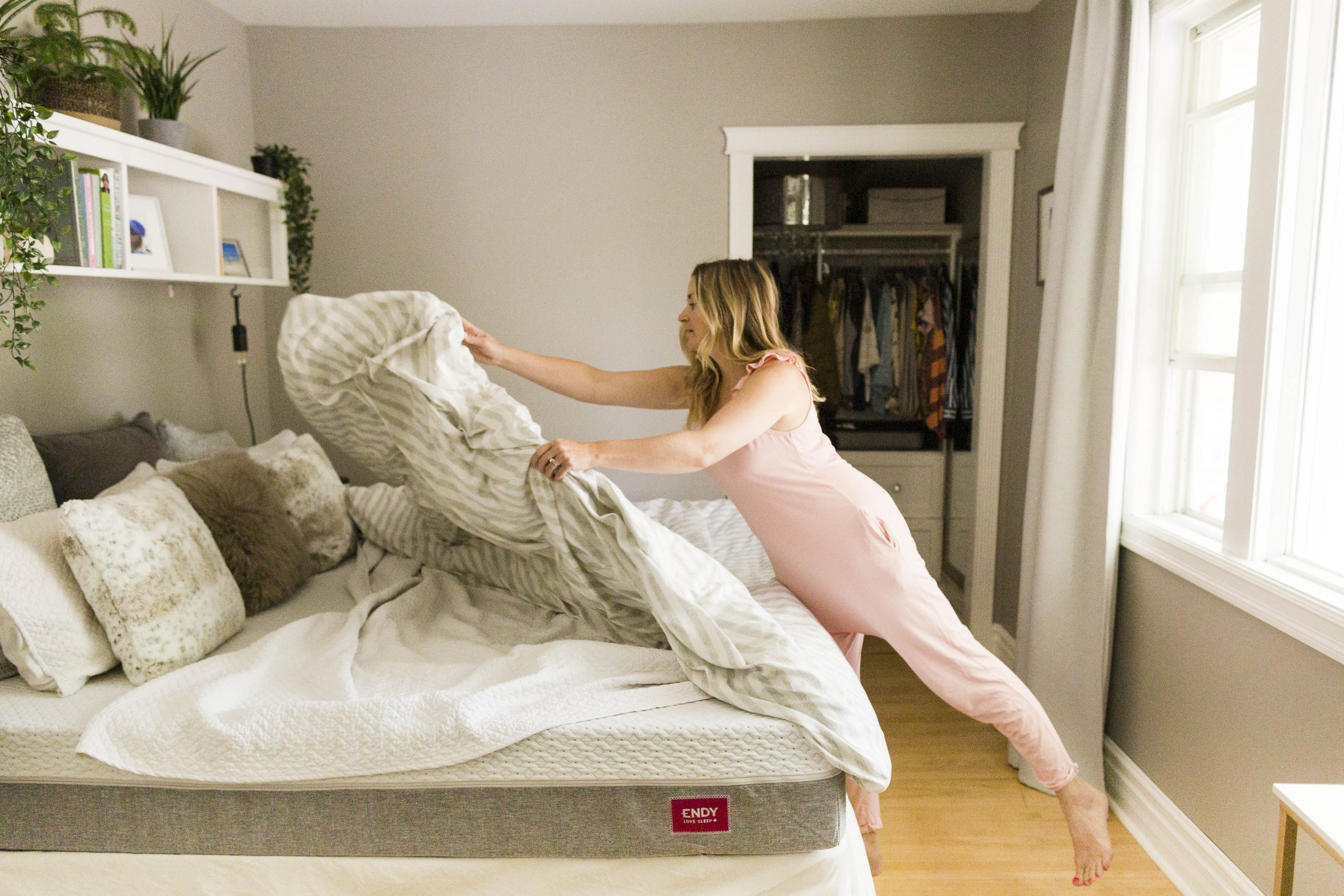 We just ordered a new Endy mattress, sheets, and pillows for Wyatt! Watch for the unboxing and review on my Instagram soon.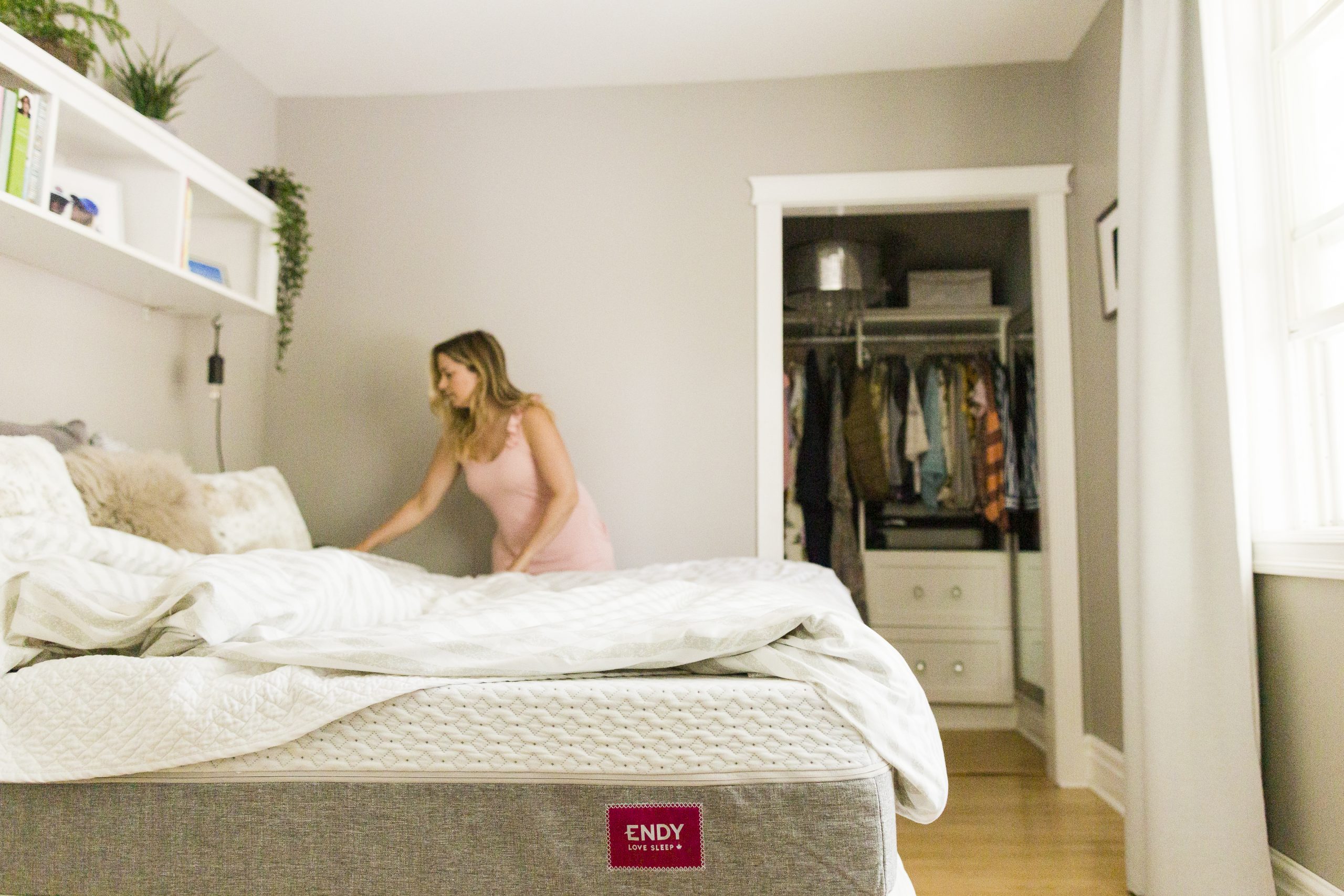 My Favourite Bedtime Rituals
I'm not sure I can even properly express how much better I feel when I follow this routine. I'm still working on making this an every night thing. Let's be honest – with the craziness of life and parenting, it's going to be challenging to make happen every single night. However, I suggest trying to do this as often as possible.
#1: Alcohol Cut-Back
I do enjoy sipping some wine at the end of the day but once I really started paying attention to my sleep habits I realized how it was affecting me. Consuming even one glass of wine too close to bedtime really messed with my sleep. I would wake up multiple times throughout the night and seem to have exhausting dreams. I never felt rested and therefore much more irritable in the morning. Cutting it out two hours before bed and not consuming too much, in general, has been a game-changer!
#2: No Phones In Bed
This is a tough one but being on your phone right before bed is said to make it tougher to fall asleep. I have to agree. When I leave my phone out of the room and read a book before bed instead, I always seem to have a better sleep.
#3: Essential Oils & Mask
Incorporating essential oils into my bedtime routine has been so soothing. I experiment with all different ones and especially love a few drops of spruce essential oil in the sink while I'm brushing my teeth. Every once in awhile I also lather on Pura Botanical's Overnight Watermelon Mask to nourish my skin.
#4: Let In That Fresh Air!
I LOVE to sleep with the window open in our room, pretty much all year round (unless it's the deep freeze of winter). That fresh air flow while snuggled under a cozy duvet is a total dream.
#5: Keep The Sheets Fresh
We have two sets of sheets for our bed and regularly clean and swap them. Your bedroom should be a sanctuary and your sheets in the best shape always. A fresh scent and a fresh feeling definitely make for a more restful sleep. Check out Endy's Organic Cotton Sheets here.
#6: Heating Bag
I sleep almost every night with a sleep mask on my eyes and a flax seed heating pad on my tummy. Just adds to the comfort and coziness.
#7: Linen Spray
For the cherry on top, spritz your bedding and pillows with the amazing Essentials By Nature Linen Spray. I have different scents for each room of the house. Lavender Vanilla or Bergamot & Seagrass are my favourites for our room.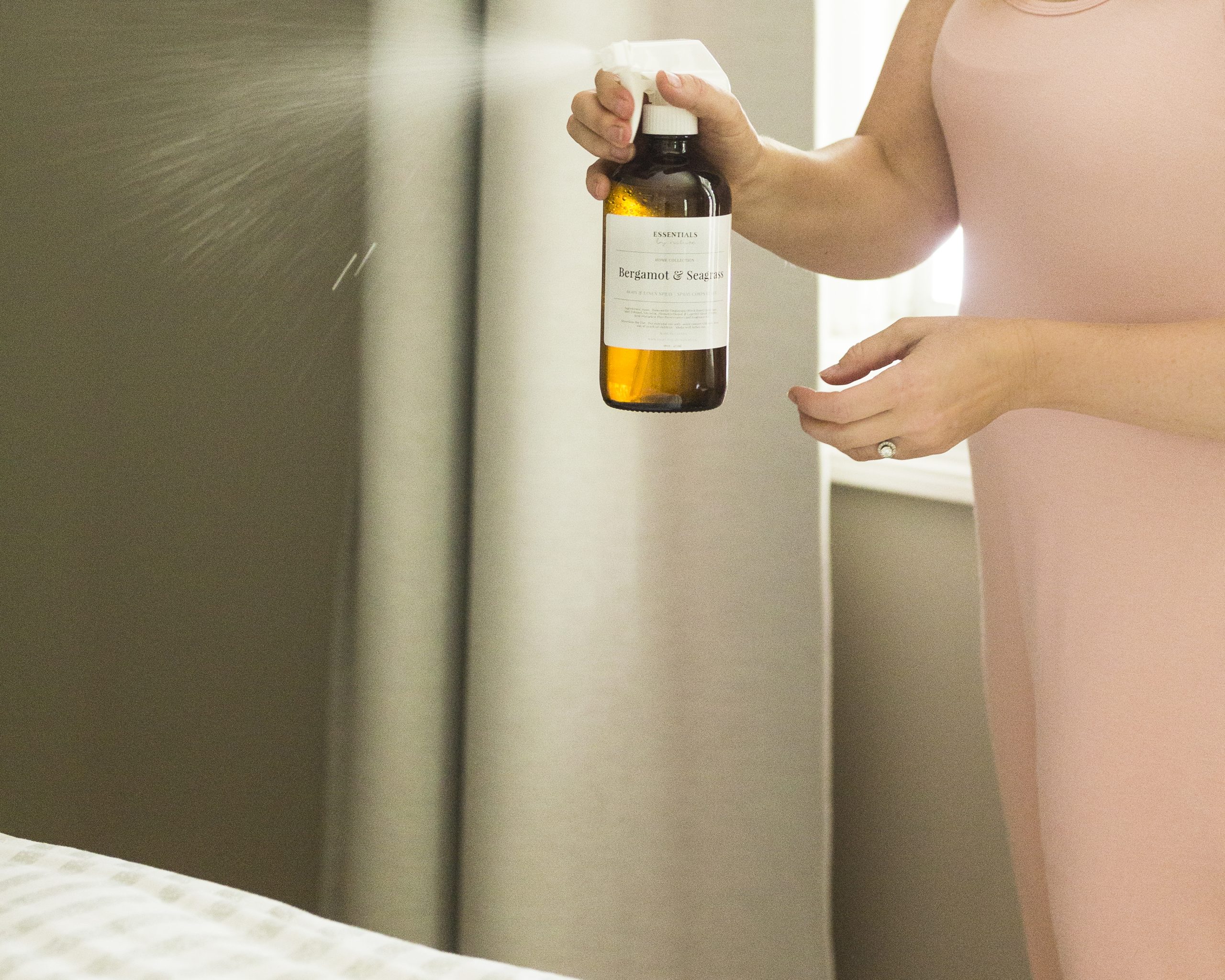 What tips do you have for a better night's sleep? Please share in the comments below.
I was happy to team up with Endy for this sponsored post. As always, thoughts and opinions
are mine.
Don't forget to pin this to your Self Care and Bedtime Rituals boards. Follow me on Pinterest here!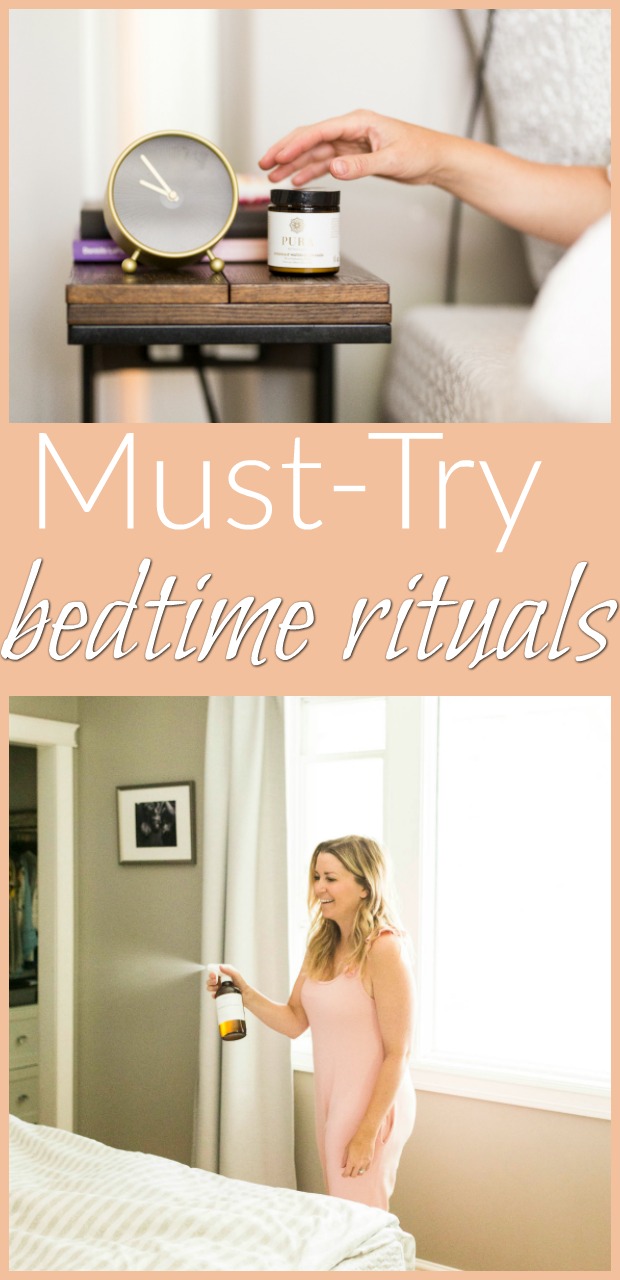 photos: Dallas Curow
Other Posts You'll Love:
Meal Planning Tips + Grocery Shopping Time Management
The Best Way To Do A Toy Purge
To DIY or Not To DIY: Refinishing Hardwood Floors
xx