The Local Love Holiday Box is now available! Gift it to yourself or a friend!
Your purchase supports small local shops and our chosen charity – YESS!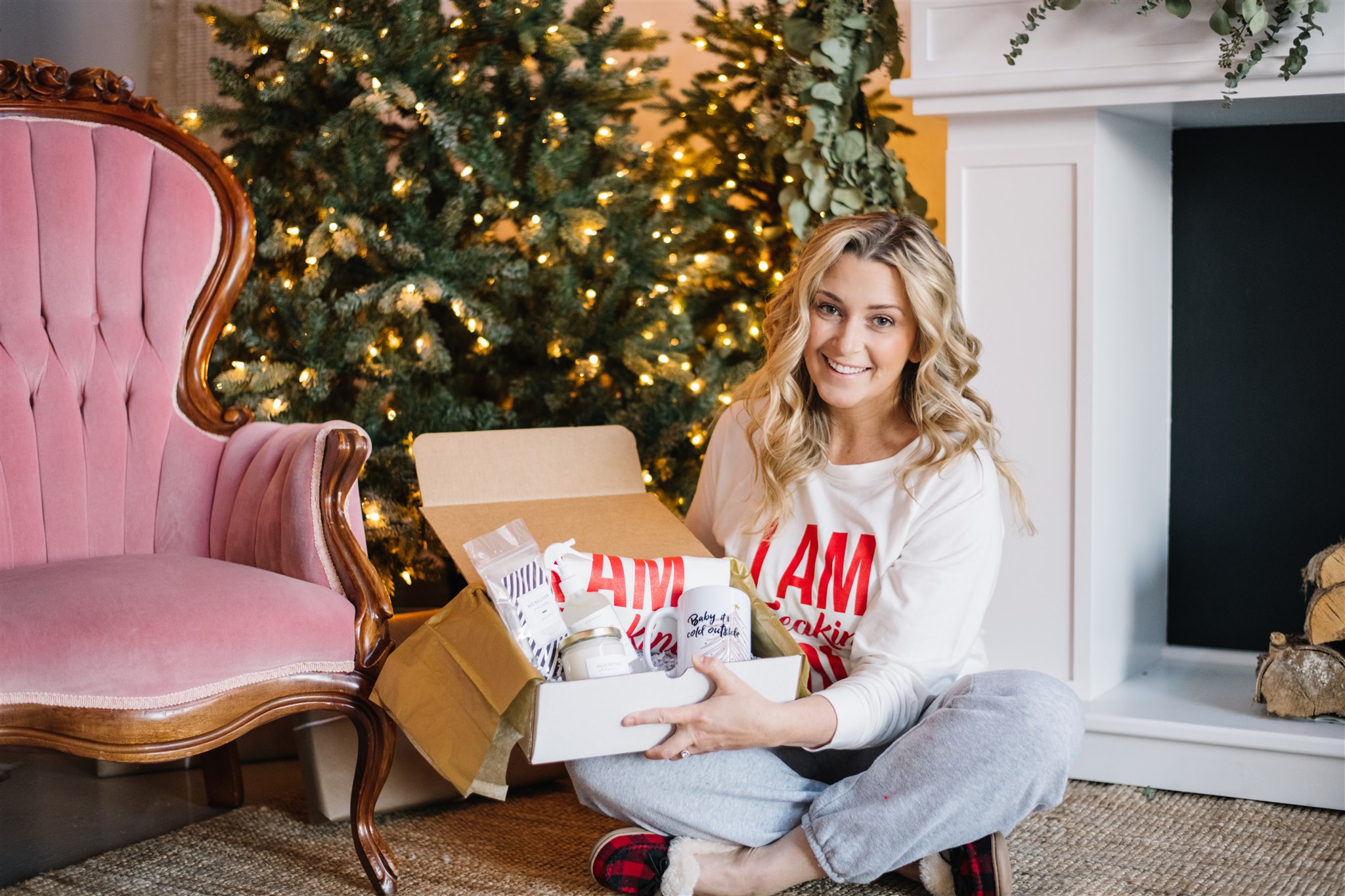 Update November 22: We've secured a small restock of the Local Love Holiday Box! More boxes will go up for sale at nestandthecity.com on Monday, December 7.
Update November 20: The Local Love Holiday Box sold out (Thank You!!) in just under 10 hours! We're working with the shops to see if we can do a small restock! Check back here or my Instagram Story for updates!
I'm so, SO excited to finally reveal what's in the Local Love Holiday Box! I was so thrilled when my friends at Nest in the City approached me several months ago to curate a Next Box for Christmas. It's been months in the making. So much thought went into putting this together for you. We designed it around a cozy night in: something to wear, something to eat, something to drink from…and your room will smell oh-so-good!
It was important to me that everything in this box was local. When you buy this box, you're supporting FIVE small, local shops! (Thank you!) I also wanted to include something meaningful – a gift from me to you. The first 20 boxes sold will have a surprise addition (more on this further down in this post). Now, allow me to reveal what's inside!

Watch The Reveal Here
I Am Freaking Cold Shirt
Shop: Red Ribbon Boutique//Owner: Rychelle Tuck
This lightweight sweatshirt is from one of my favourite shops – Red Ribbon Boutique. It's comfy and versatile – pair it with pj joggers around the house, or jeans if you're headed out. Fits true to size. (I'm wearing a small).
Salted Caramels
Red Balloon Sweets Company//Owner: Erica Box
These small-batch, handmade caramels from Red Balloon Sweets Company will likely go down as the best treat you've ever had. They're SO good! Ever since I sunk my teeth into one so many years ago, we buy them for family and friends (and ourselves) every year around Christmas. They come in many flavours, but Salted Caramel is my favourite. I know you'll love them, too!
Festive Mug
Shop: Days With Gray// Owner Jannelle Szott
Maybe there's coffee in your cup, or maybe it's wine. Maybe it just depends on the time of day! Whatever your favourite drink this holiday season, enjoy it in the 'Baby it's Fucking Cold Outside' mug created by Days With Gray, exclusively for the Local Love Holiday Box! If cussin' isn't your thing, we also have the PG version – 'Baby It's Cold Outside'. This shop got on my radar simply from scrolling Instagram and laughing my butt off at every single one of their posts.
Holidays At Home Candle
Shop: LIT Home Fragrance//Owner: Janelle Vince
This beautiful premium coconut and soy blend candle was created just for the Local Love Holiday box! Holidays At Home has fresh bergamot, heirloom mahogany, base notes of soft musk, and a crackling wood wick. It sounds beautiful, and smells so good. Perfect for setting the mood this holiday season!
Cozy Night In Linen Spray
Shop: Essentials By Nature//Owner: Jill Godin
Spritz this on your blanket before cuddling up this snowy season! It's made with all-natural ingredients, and features hints of ginger, orange, and cinnamon. It smells amazing! 'Cozy Night In' is only available in the Local Love Holiday Box!
Special Gift Addition!
It means so much to me to have my dad Gary Skelton contributing to this box. My dad, a stained glass artist and woodworker, has created something beautiful for the first 20 boxes purchased! It's a little extra surprise gift from me (and my dad) to you. To get yours, you need to be one of the first twenty – get your order in right away!
Our Charity Partner
Five dollars from the sale of each box will go to YESS – Youth Empowerment & Support Services – which provides immediate and low-barrier overnight and day shelter, temporary supportive housing, and individualized wrap-around supports for young people aged 15–24. Youth Empowerment Support & Services walks beside youth on their journeys towards healing and appropriate community integration. Given the current circumstances, they need our support more than ever. THANK YOU for helping us to support local and give back to our community!
We work collaboratively within a network of care focused on the prevention of youth homelessness by providing youth with the necessary supports to stabilize their housing, improve their wellbeing, build life skills, connect with community, and avoid re-entry into homelessness.
Read more about YESS here.
How Much?
We wanted to ensure the box was affordable. I know this year hasn't been easy, and finances may be tighter than normal. The Local Love Holiday Box is a $130 value for $89! Local pickup is available on the southside, or it can be shipped anywhere in Canada for a flat rate of $9. Order yours here!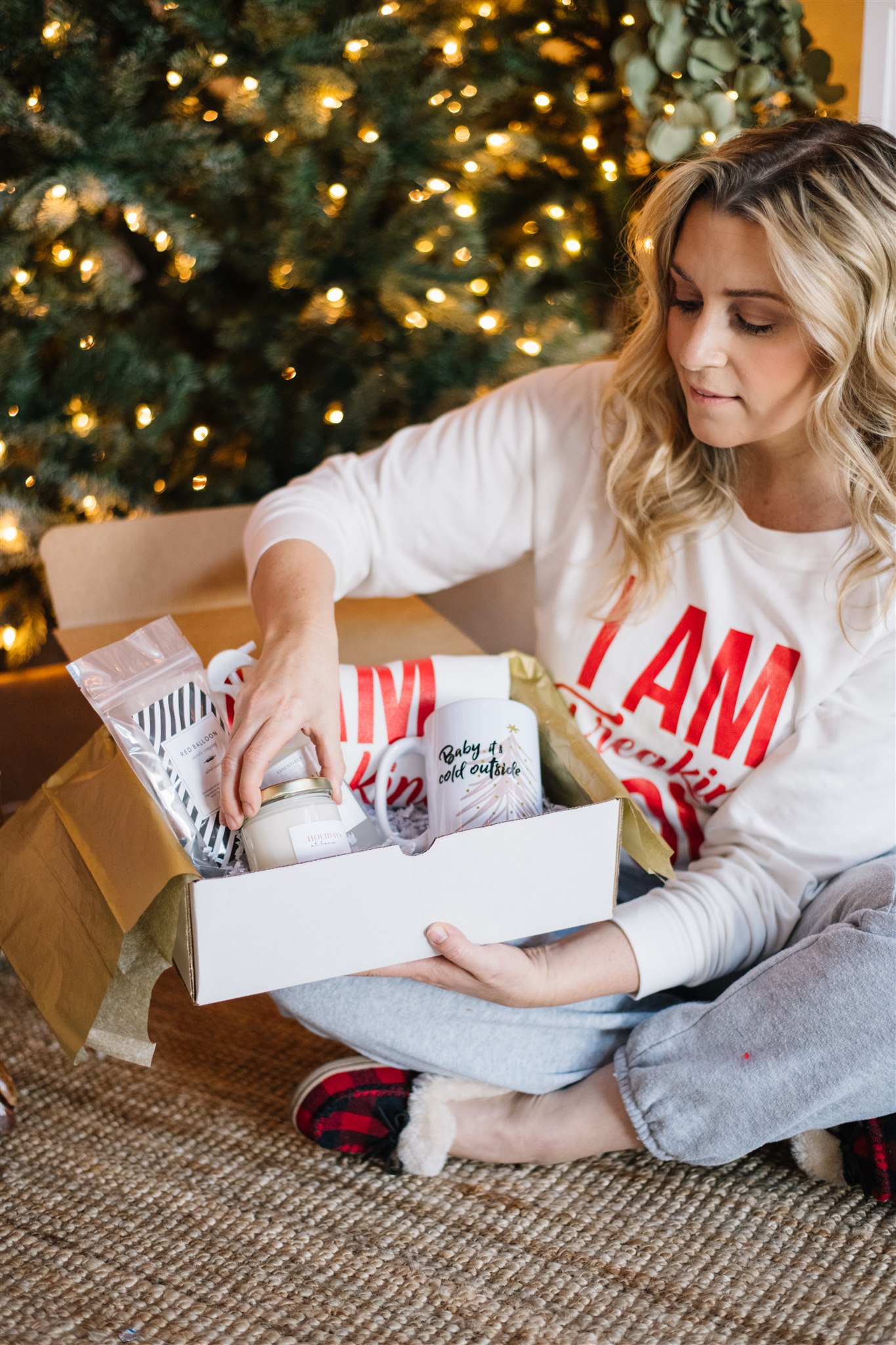 photos: Tracey Jazmin
That's it! Thank you so much for supporting me, Nest in the City, and all of the shops involved. Be sure to share your unboxing photos and videos with us on social!
Happy Holidays!
xx