In honour of our 11th  anniversary today, I thought it would be fun to share our wedding album with you,
along with a few details of the big day! I hope you enjoy!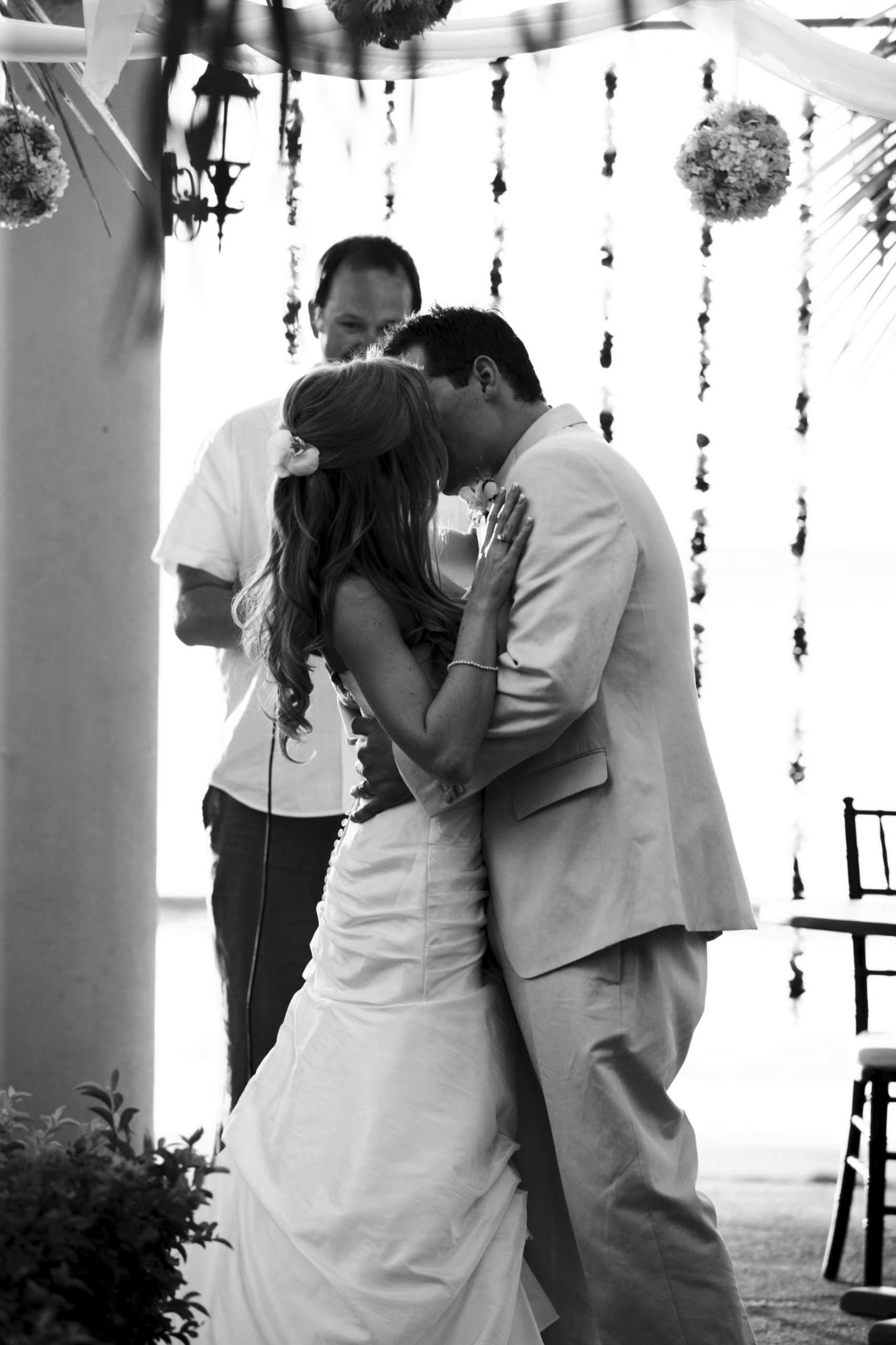 I honestly can't believe we've been married 11 years already! It's cliche to say, but `life goes by so fast. On one hand, our wedding day feels like forever ago, but it also feels just like yesterday.
We were married on March 22, 2009 at  Bahia Del Sol, a beautiful, beachfront, boutique hotel in Playa Potrero, Costa Rica. We had 40 friends and family join us for a week of celebrations and fun!
Our Wedding Album
Our wedding day was designed to be chill. The ceremony was at 4:00 p.m, so we had all day to relax, spend time with everybody, and get ready at a relaxed pace. I enjoyed a champagne brunch with the girls in my room, Ryan and I each had separate massages (we didn't see each other until I was walking down the aisle), and then we slowly started getting ready while our wedding coordinator Larissa Banting (a former Edmontonian who lives in Costa Rica) and events crew set up.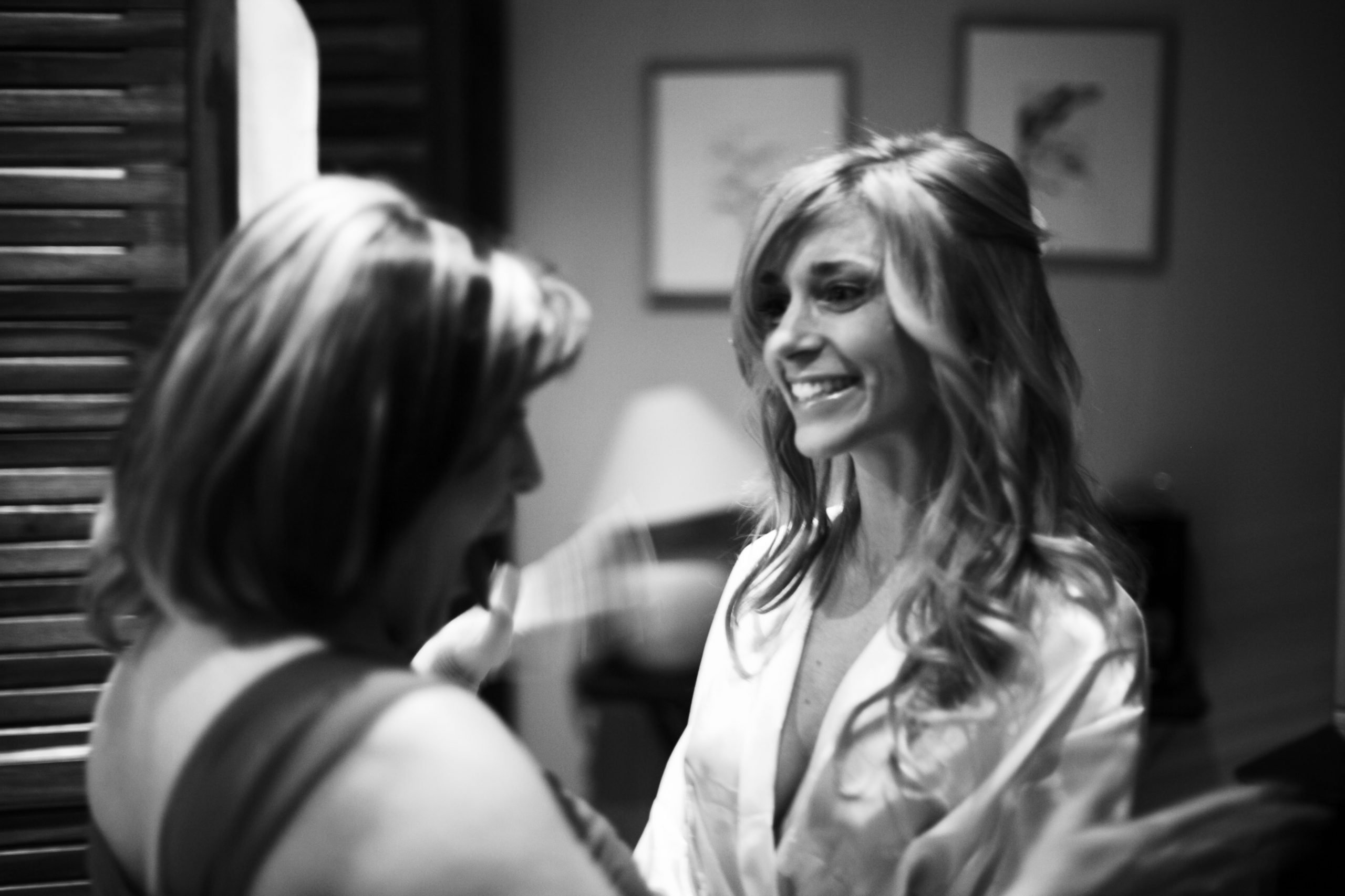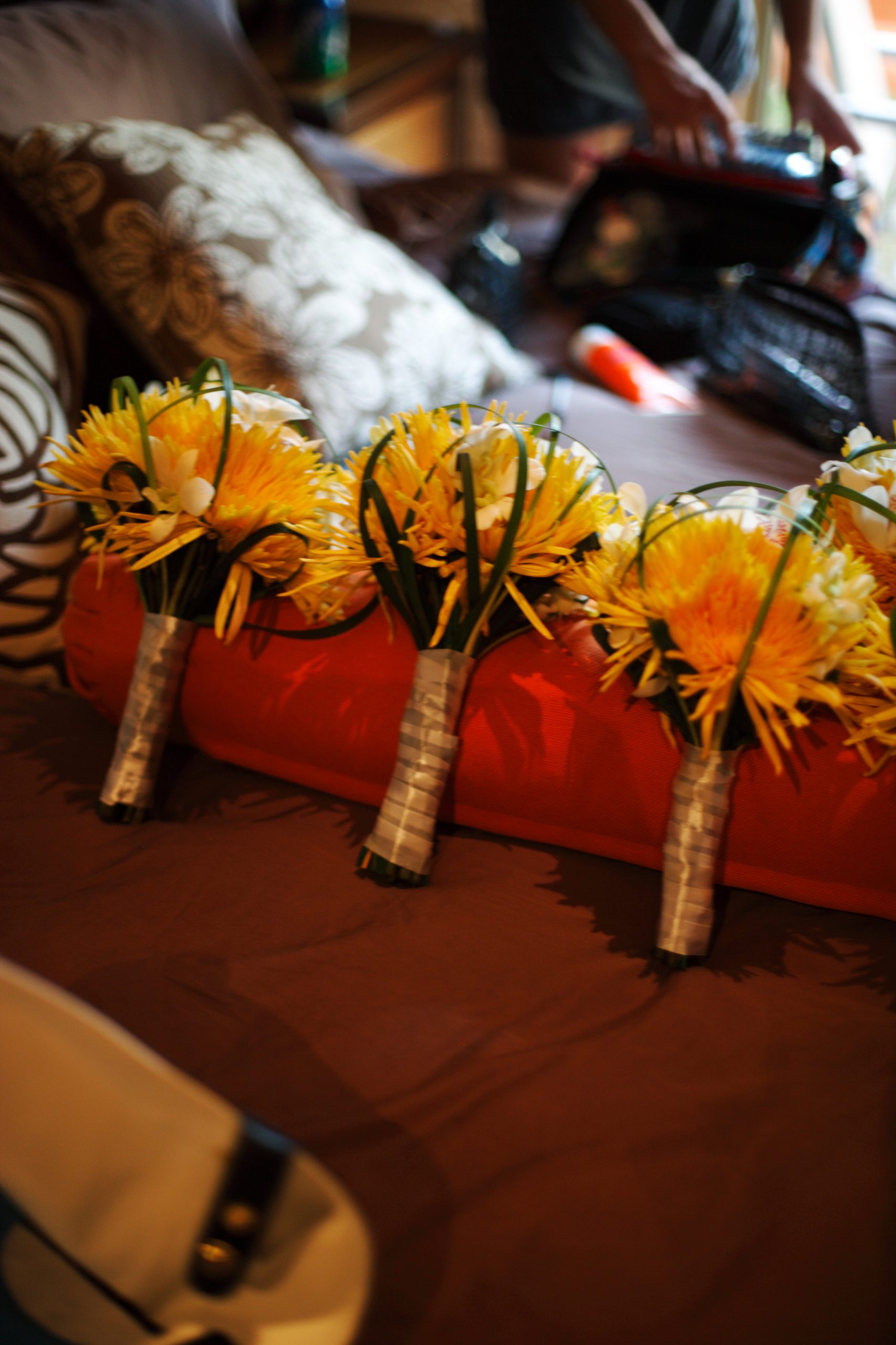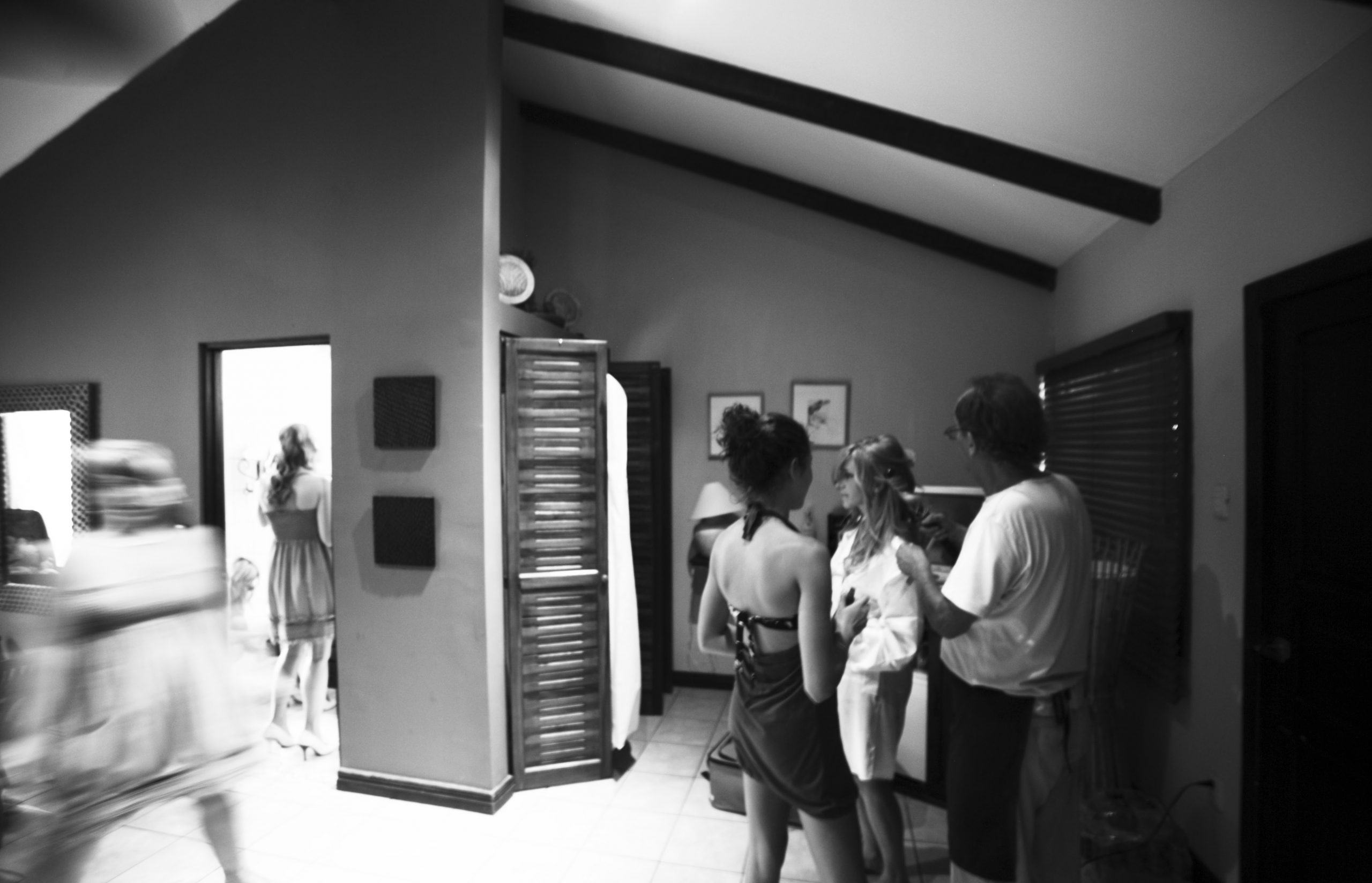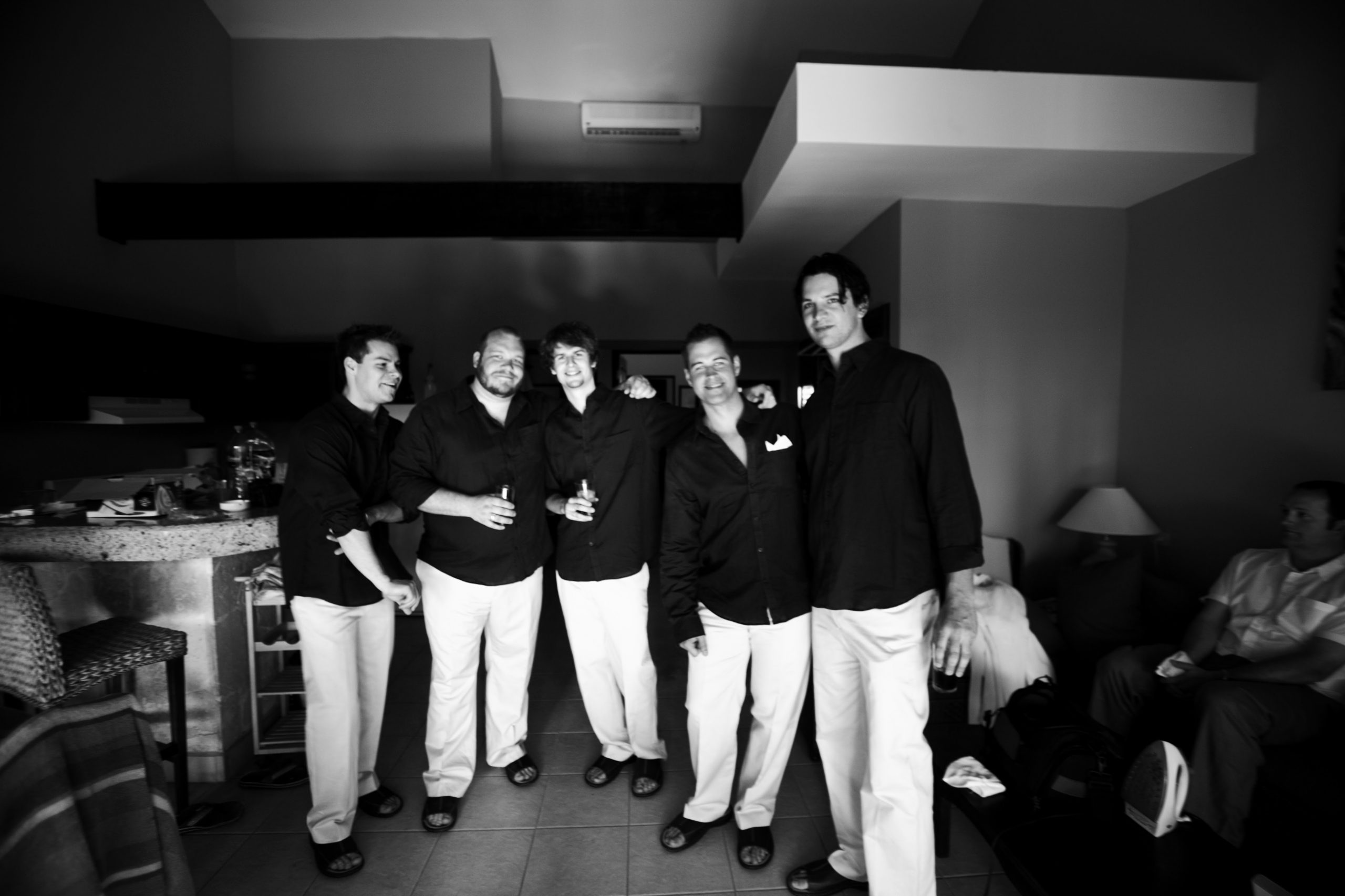 The Ceremony
The ceremony took place on the lawn of the hotel, right in front of the beach. Our guests had booked almost the entire hotel, so we pretty much had the place to ourselves. I loved that we were still married by the ocean, but without the mess of the sand!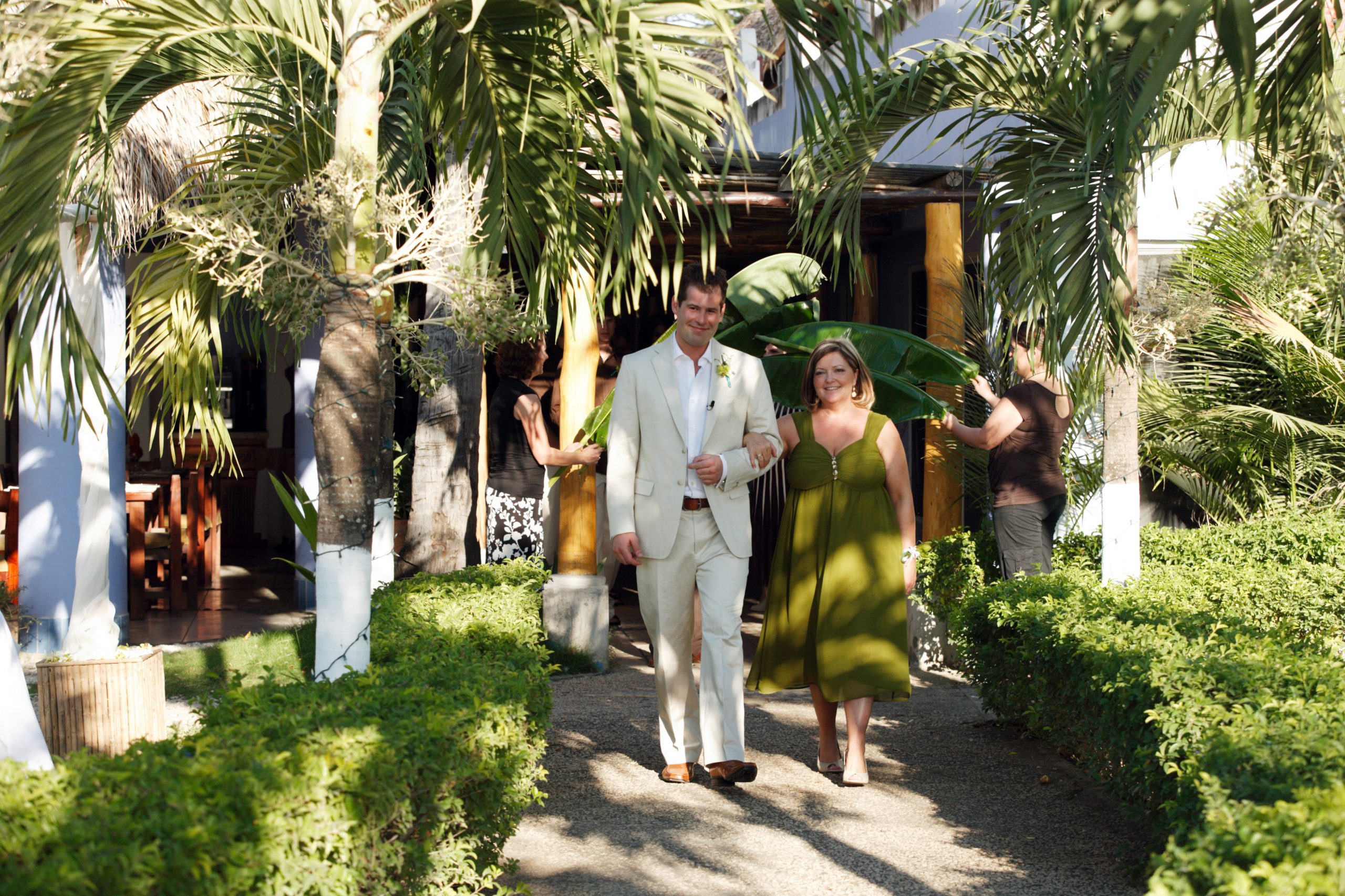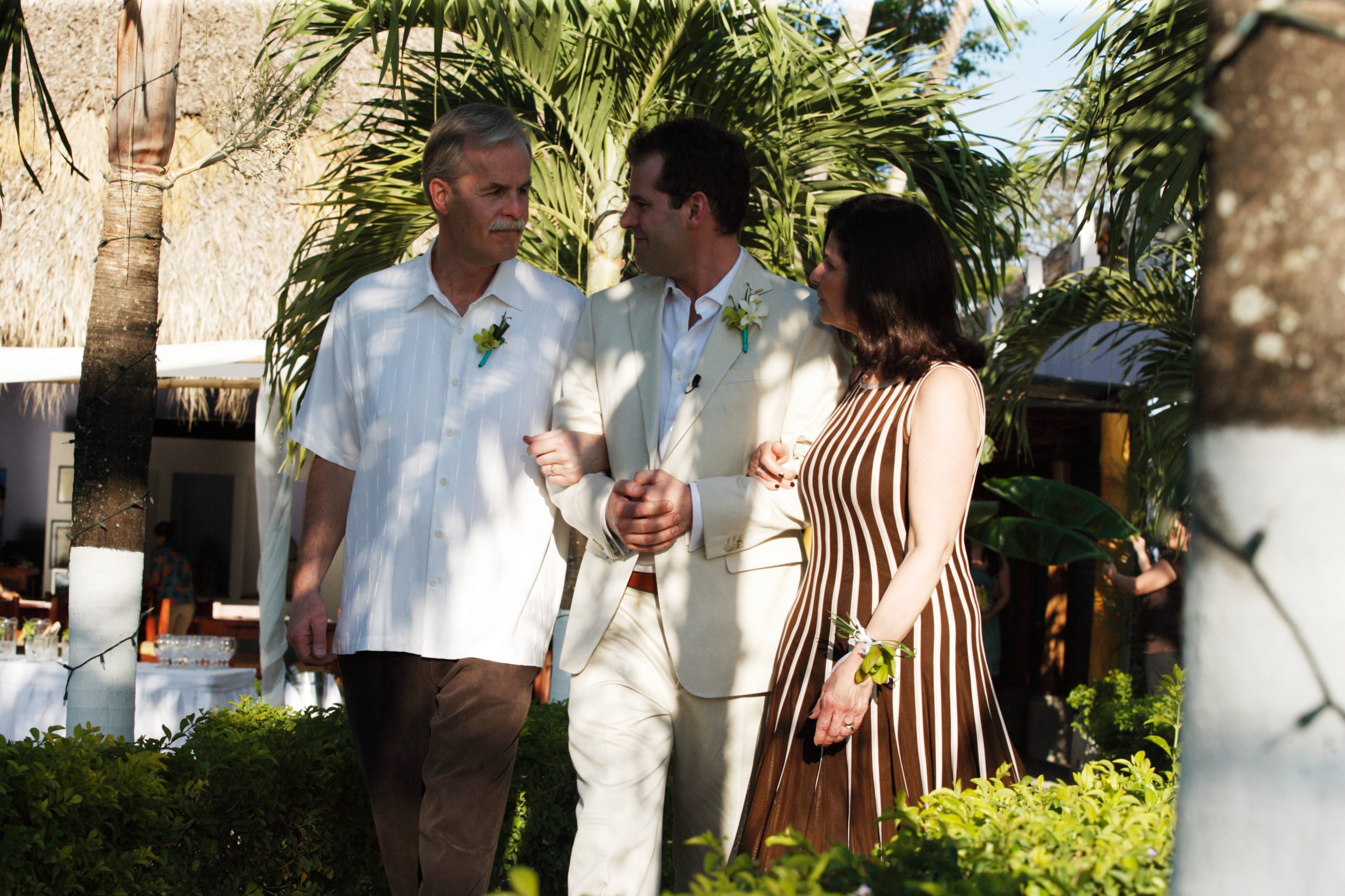 Our wedding party, which consisted of 10 of our closest and our little nephew Isaiah (as our ring bearer), walked down the aisle to Yo Yo Ma and James Taylor's rendition of Here Comes The Sun.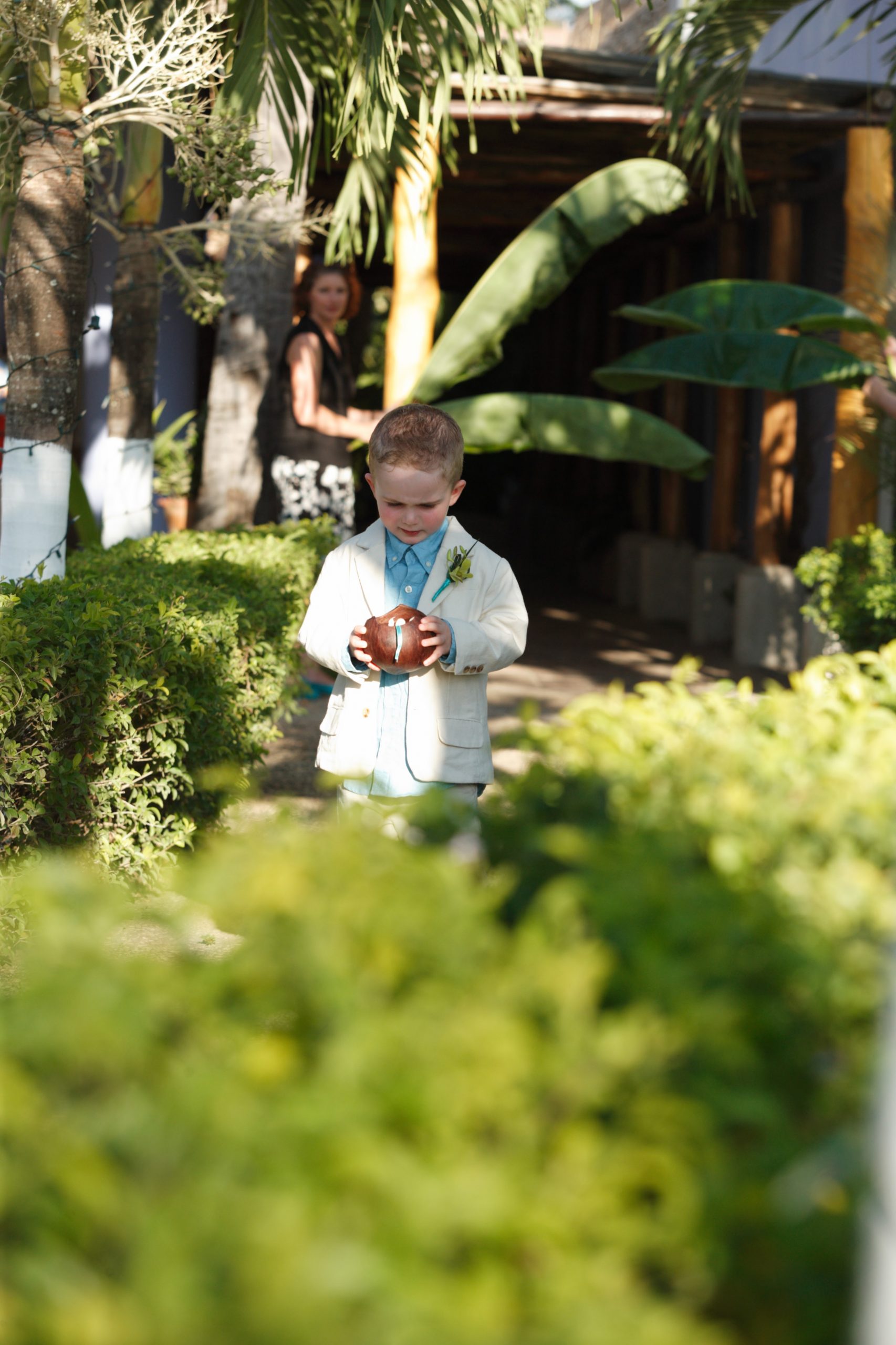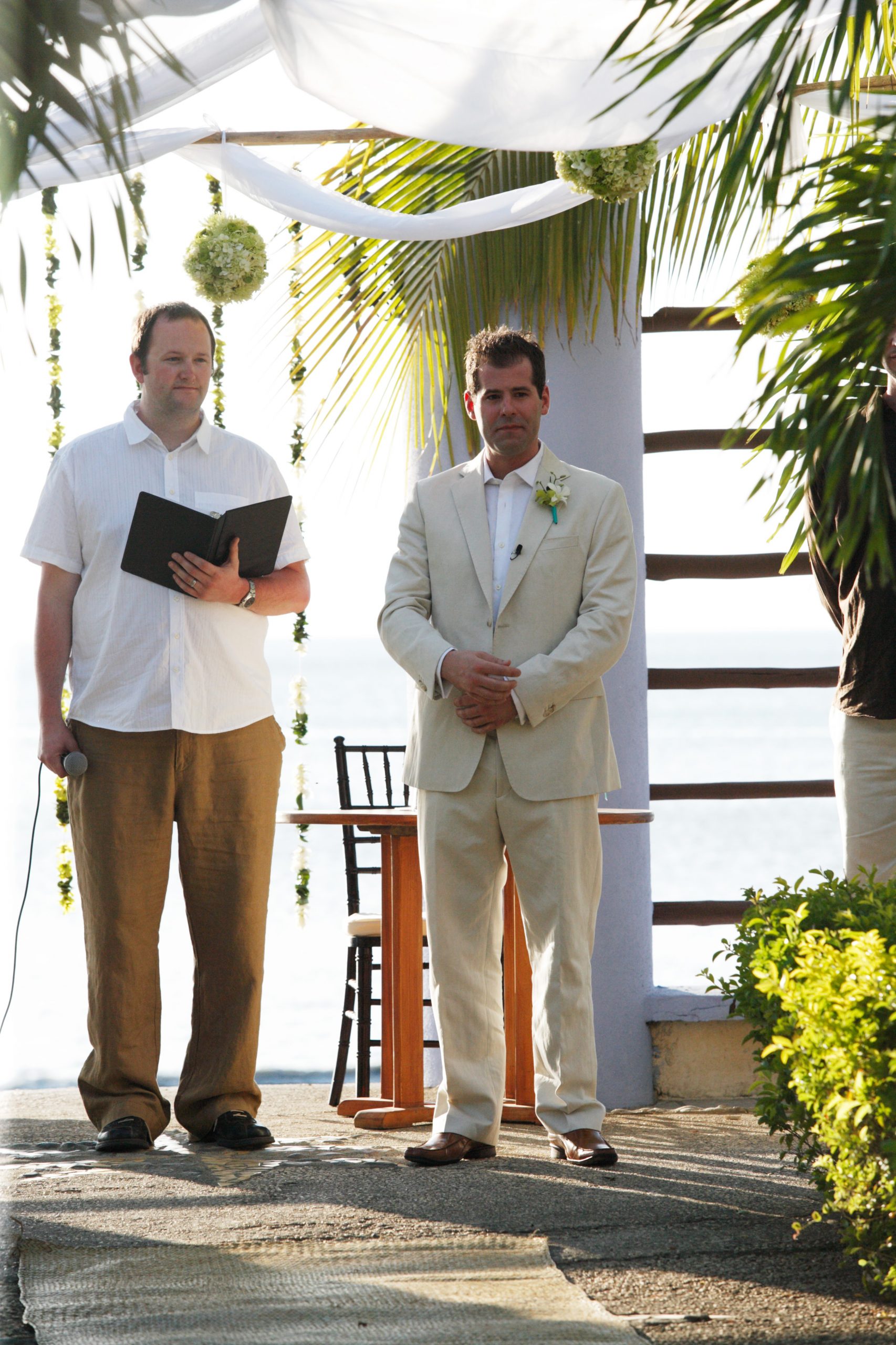 When it came time for me to walk, we played The Blower's Daughter By Damien Rice.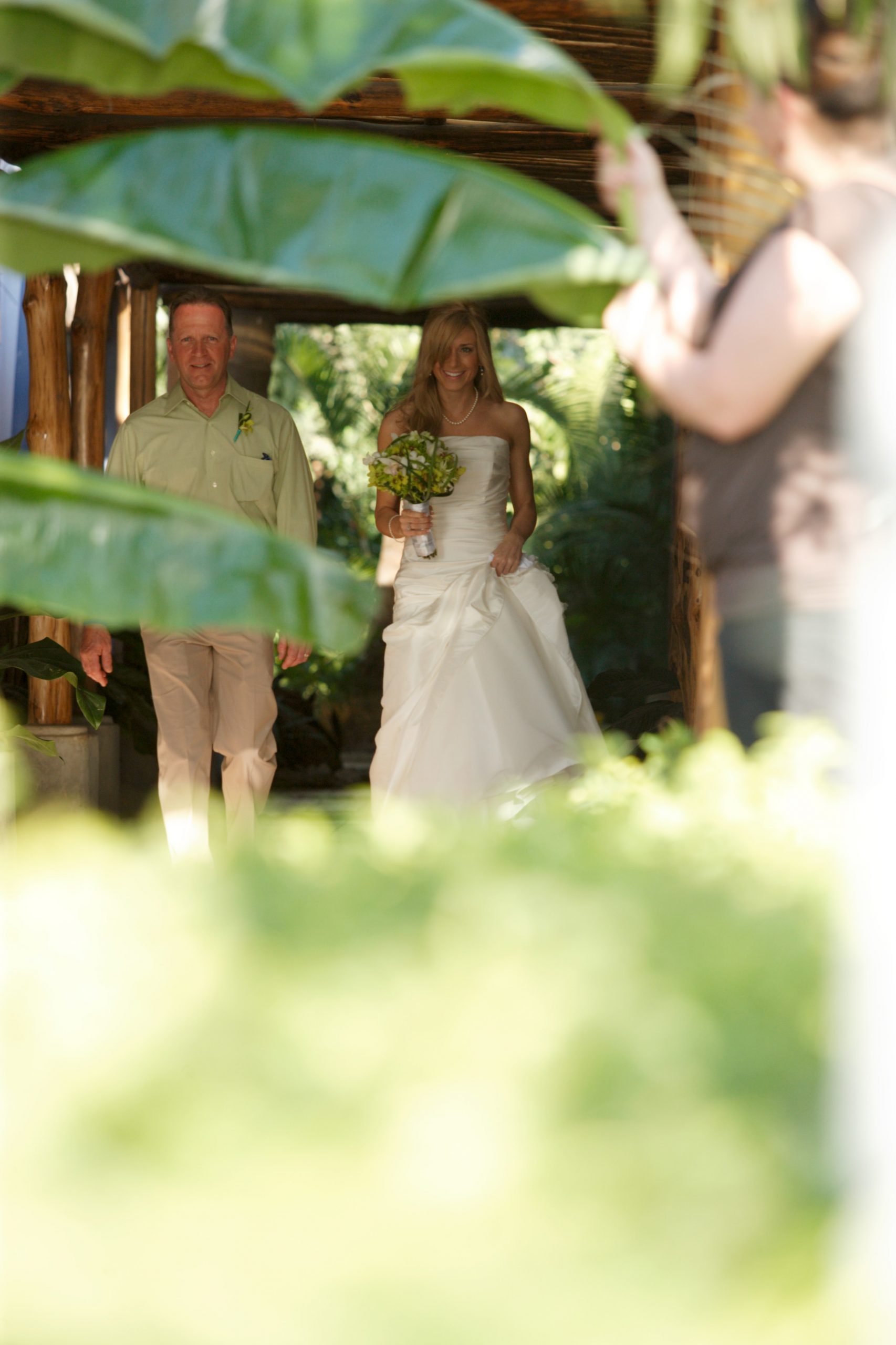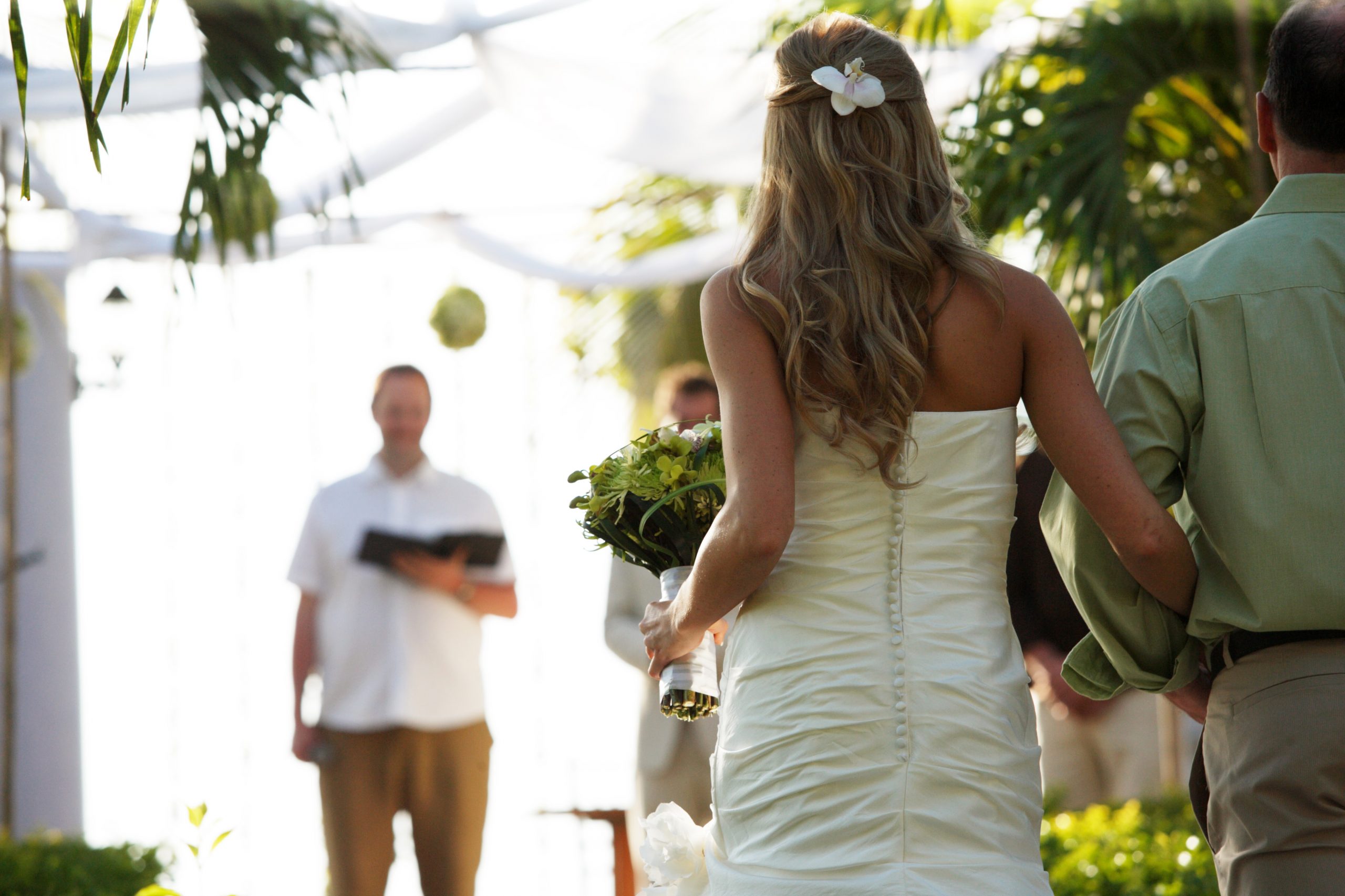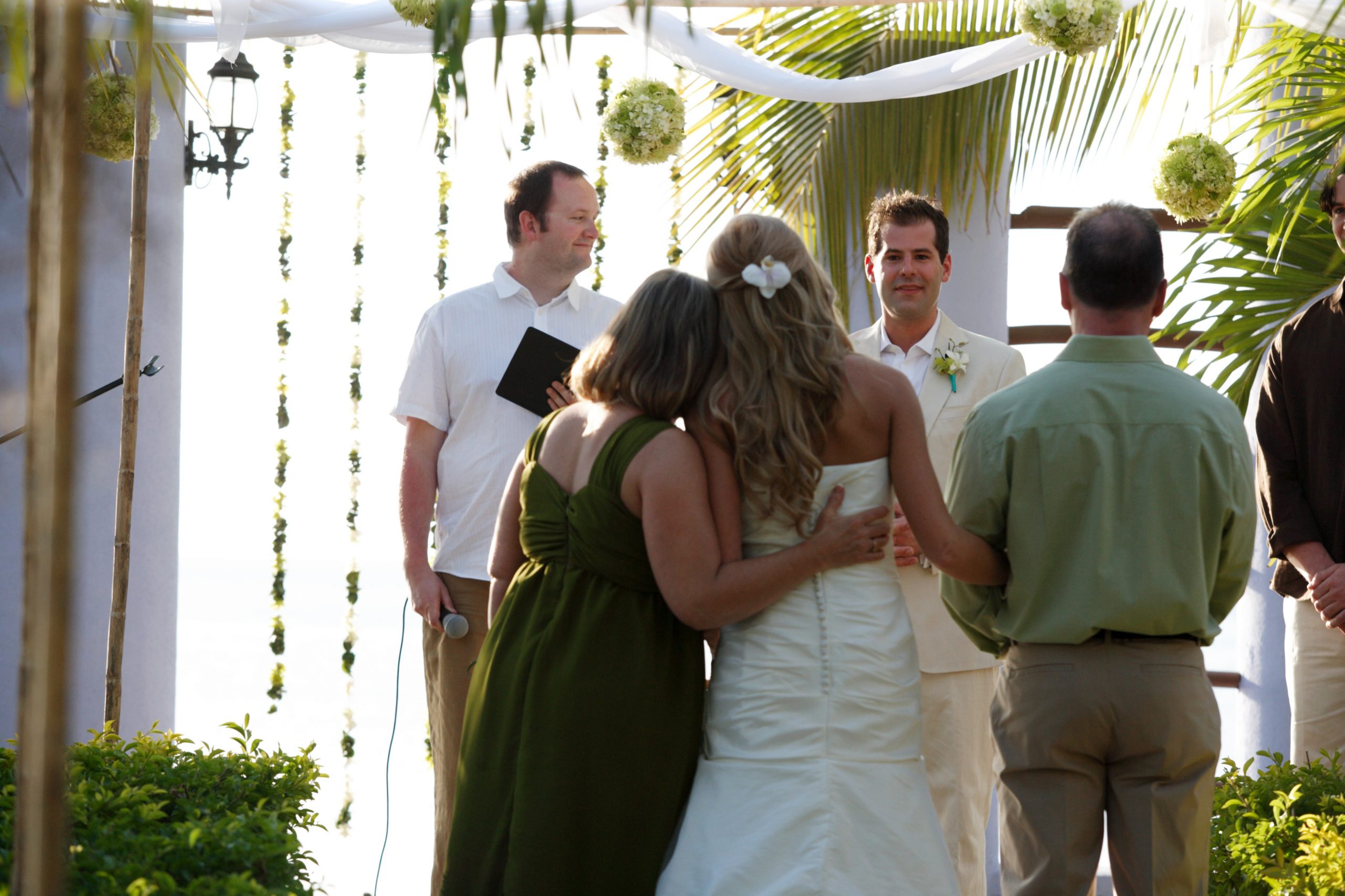 We were married by our good friend Derrick, Ryan and I each wrote our own vows, and we had beautiful poetry read by our moms with a sand-pouring ceremony. Right in the middle of the proceedings, a herd of wild cows rushed the beach!  It was amazing! You'll spot them in the some of the photos further down.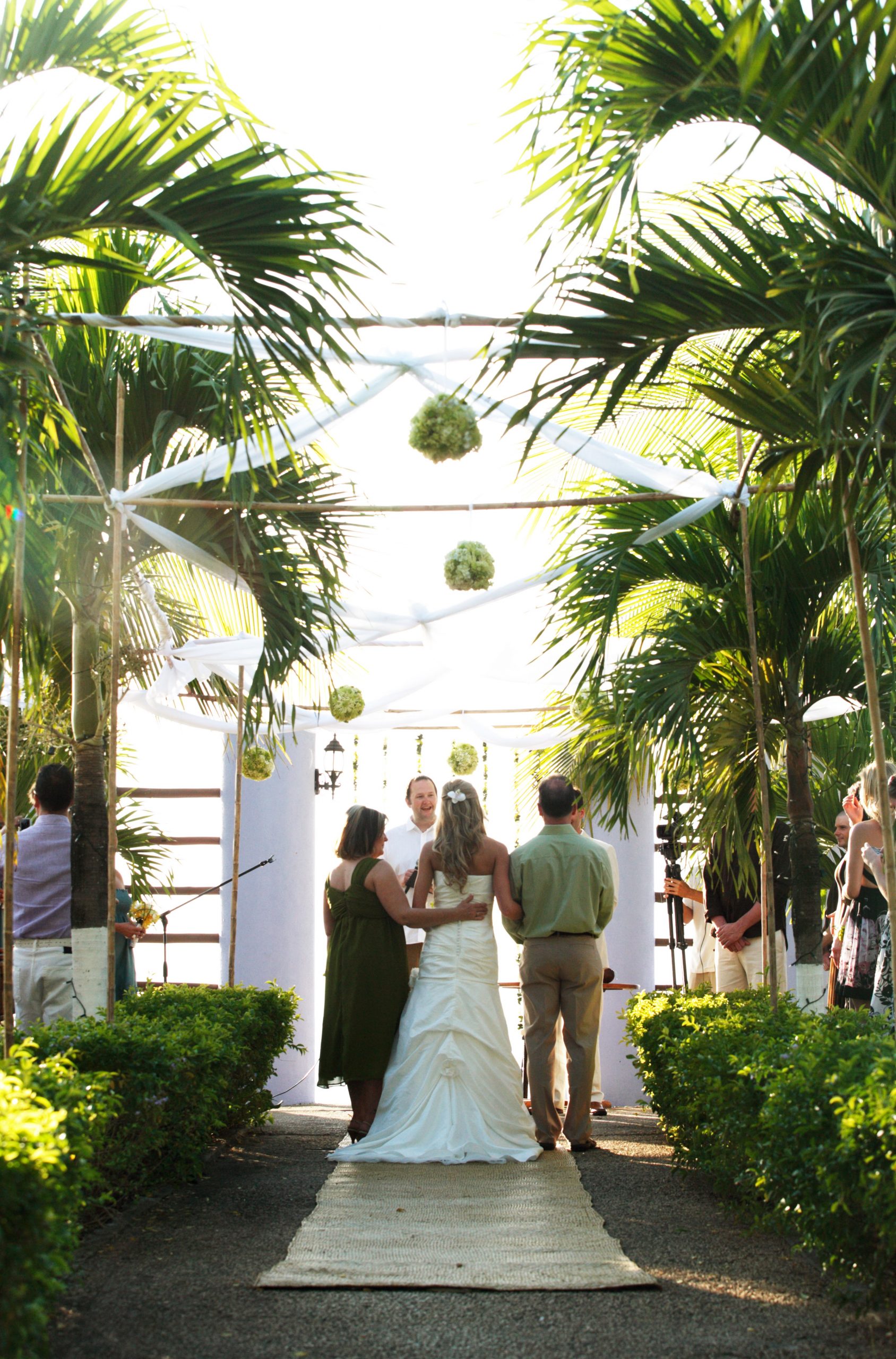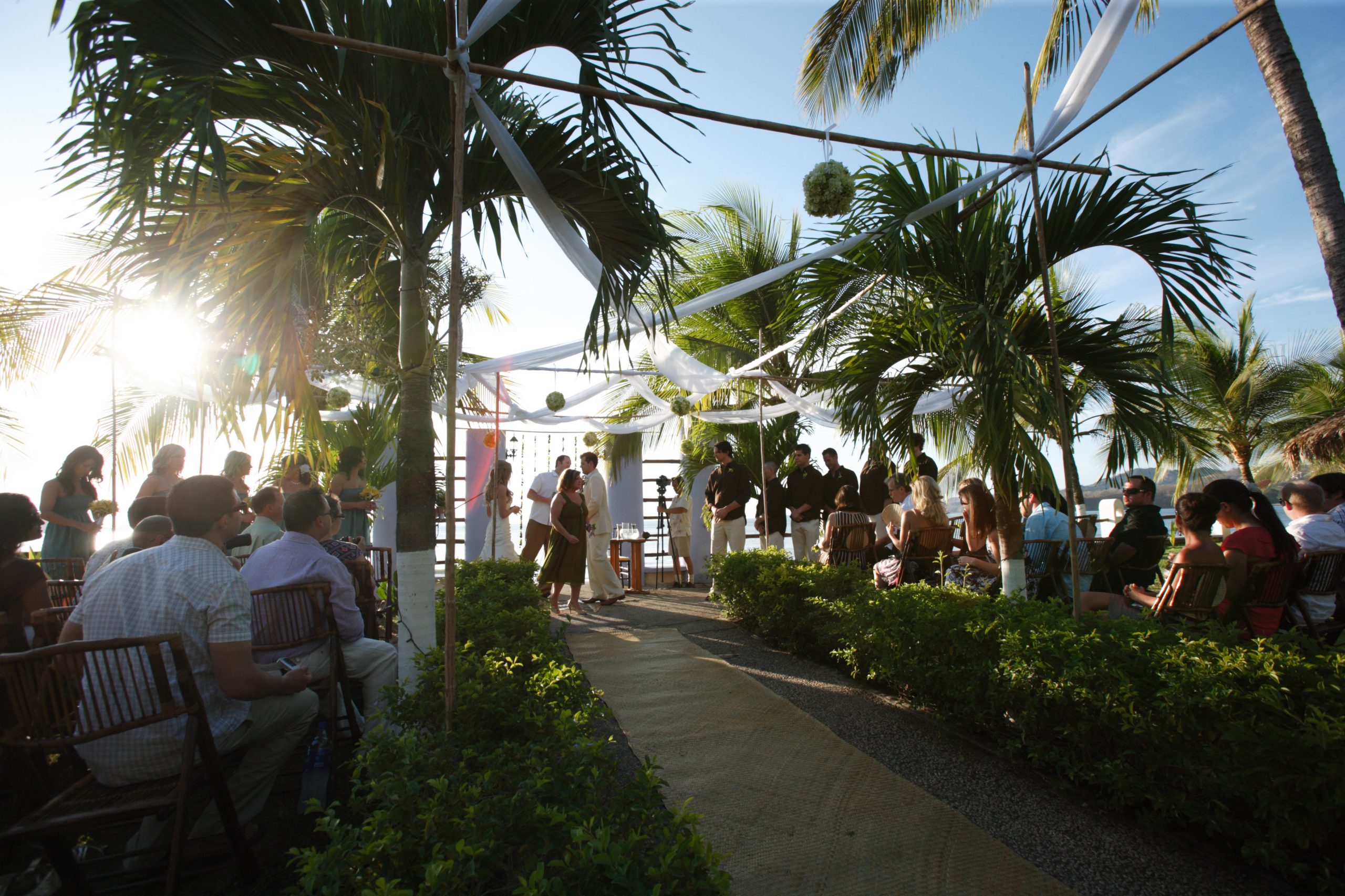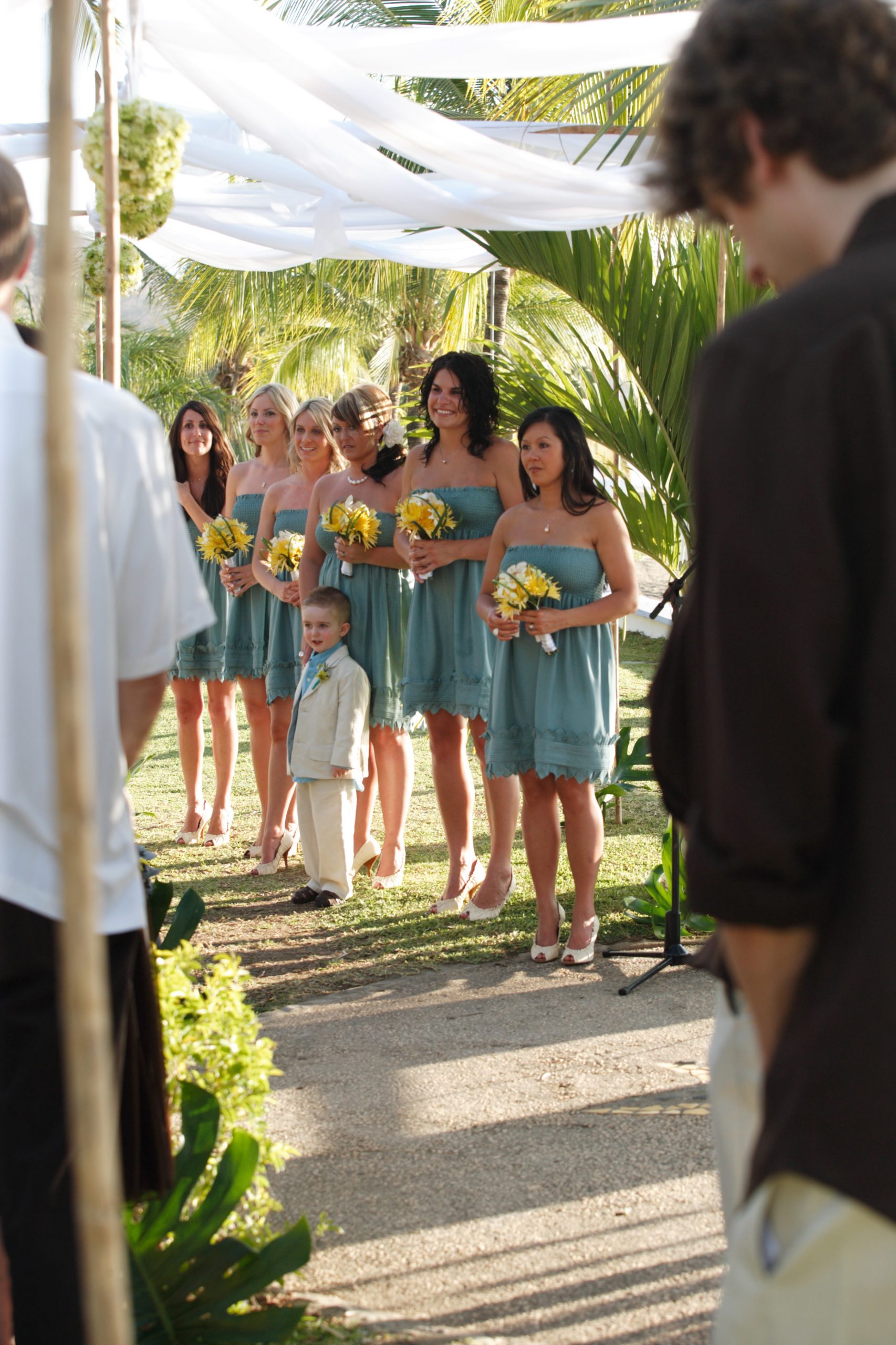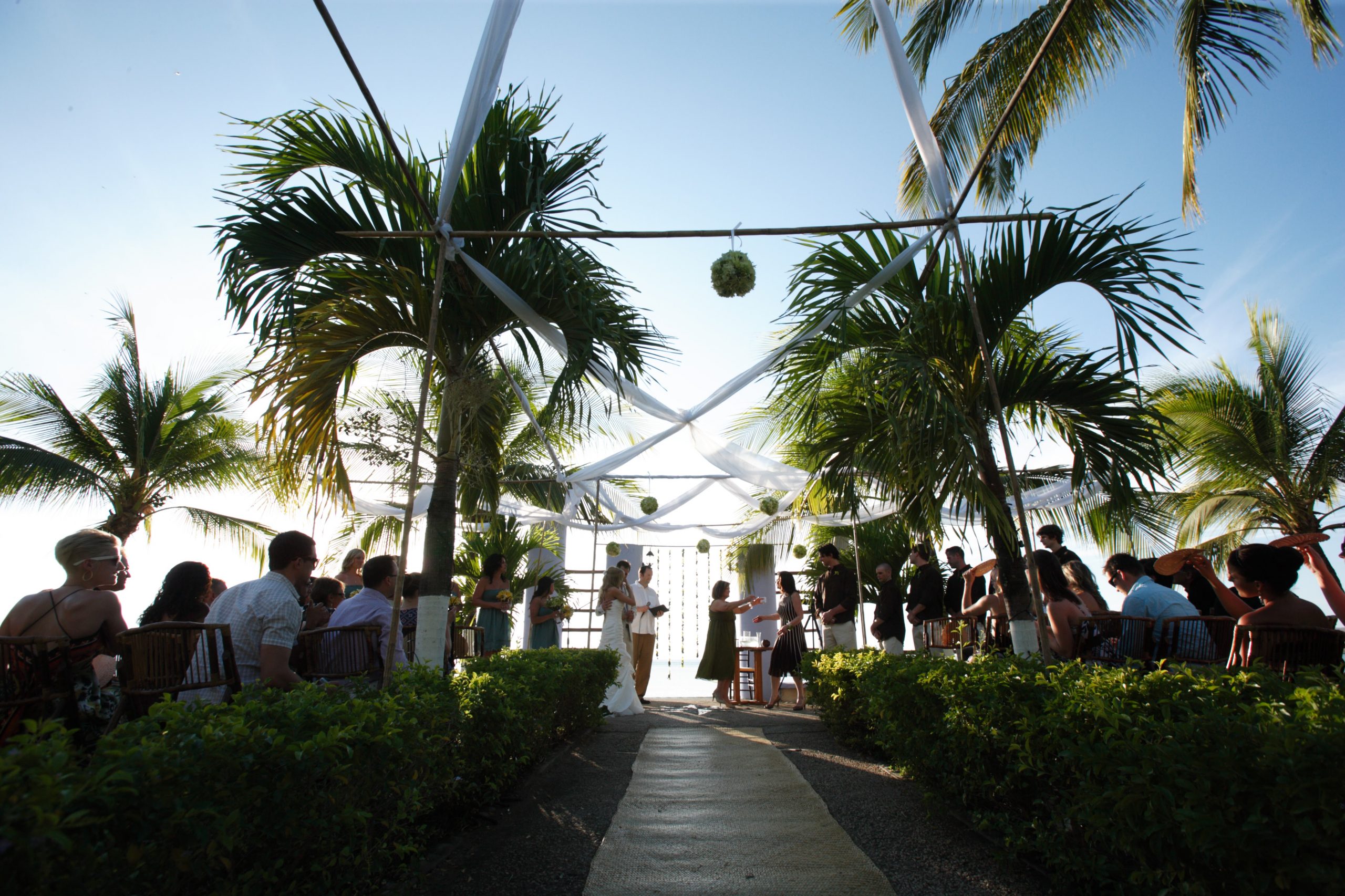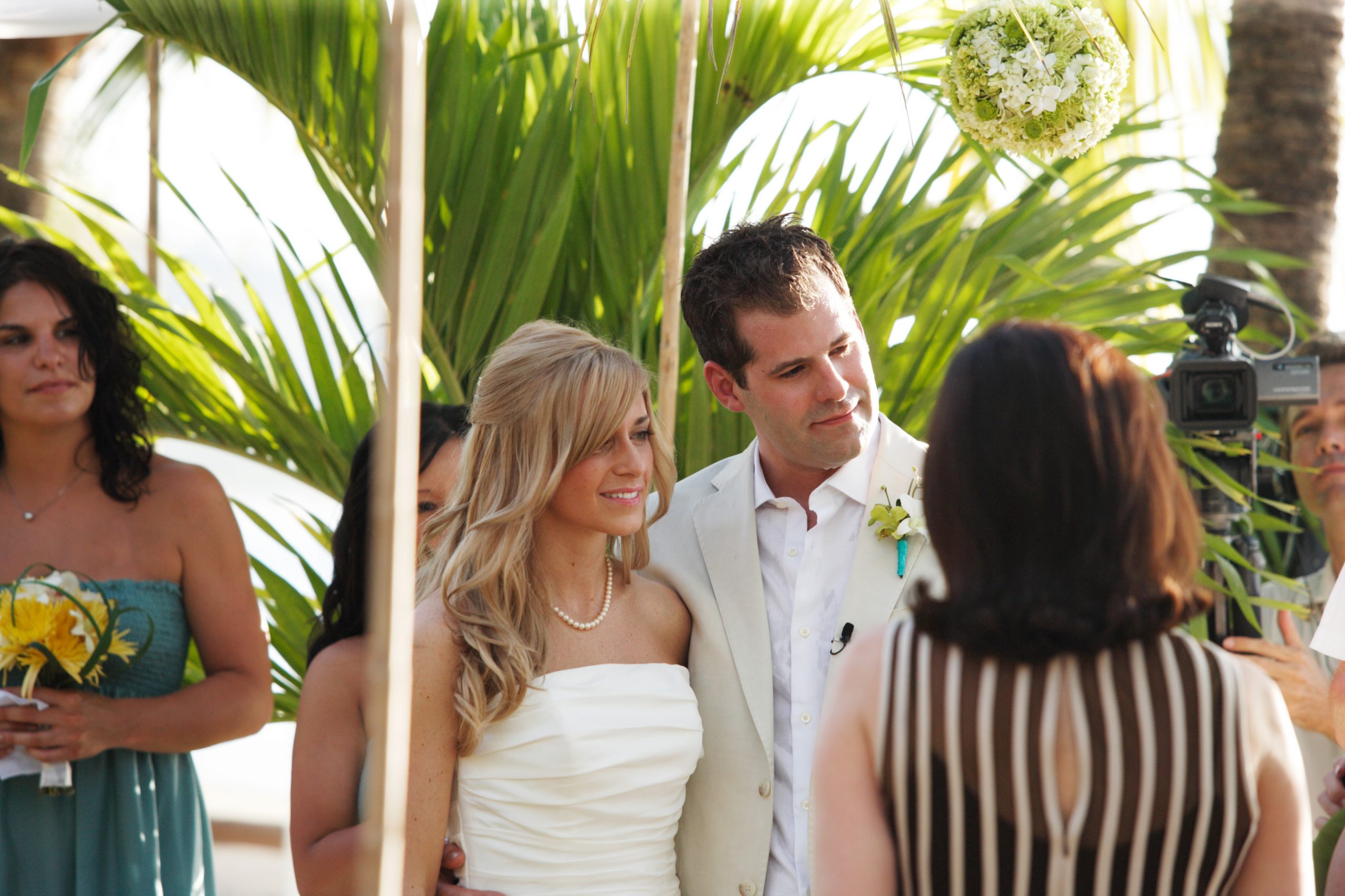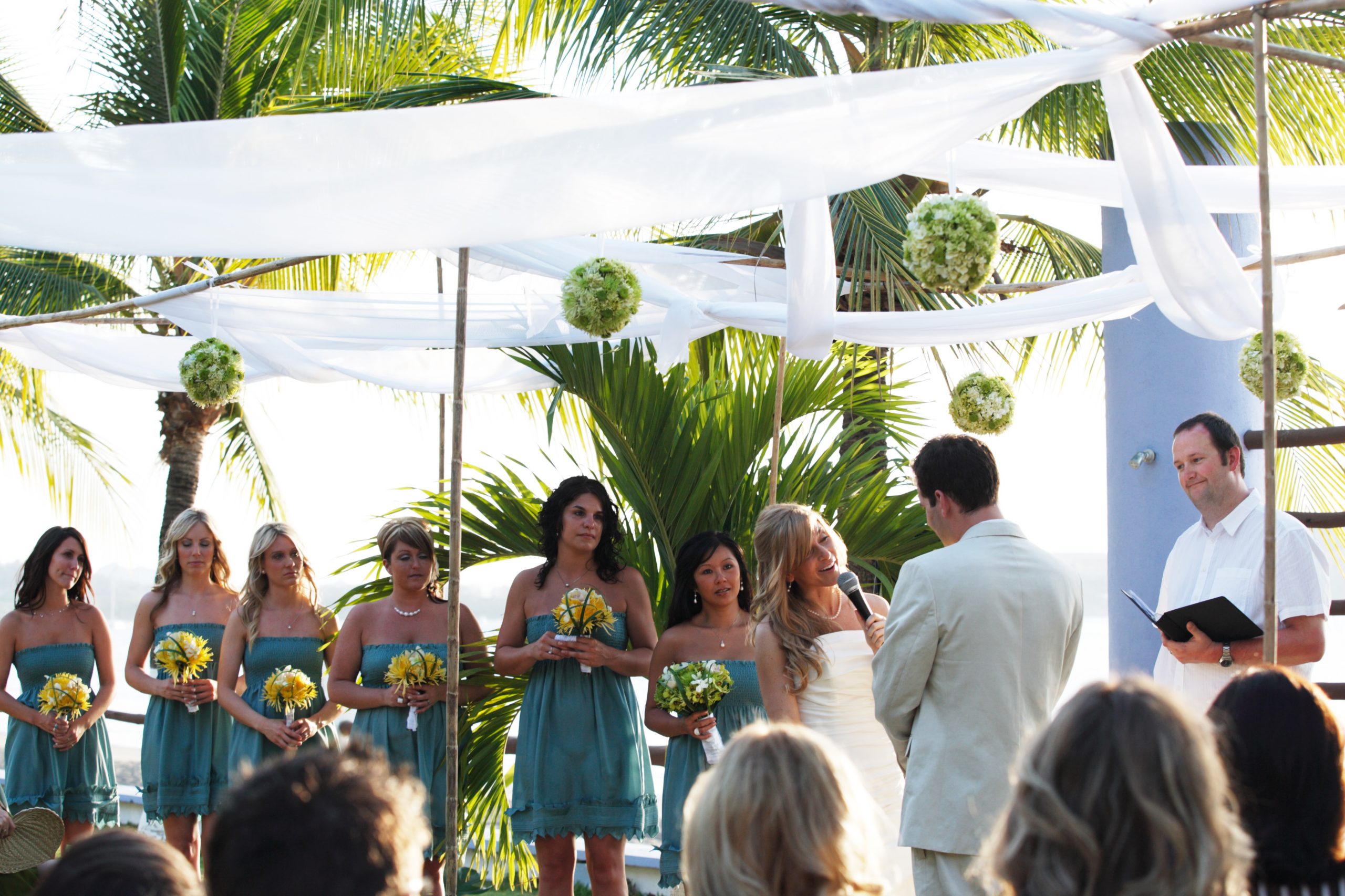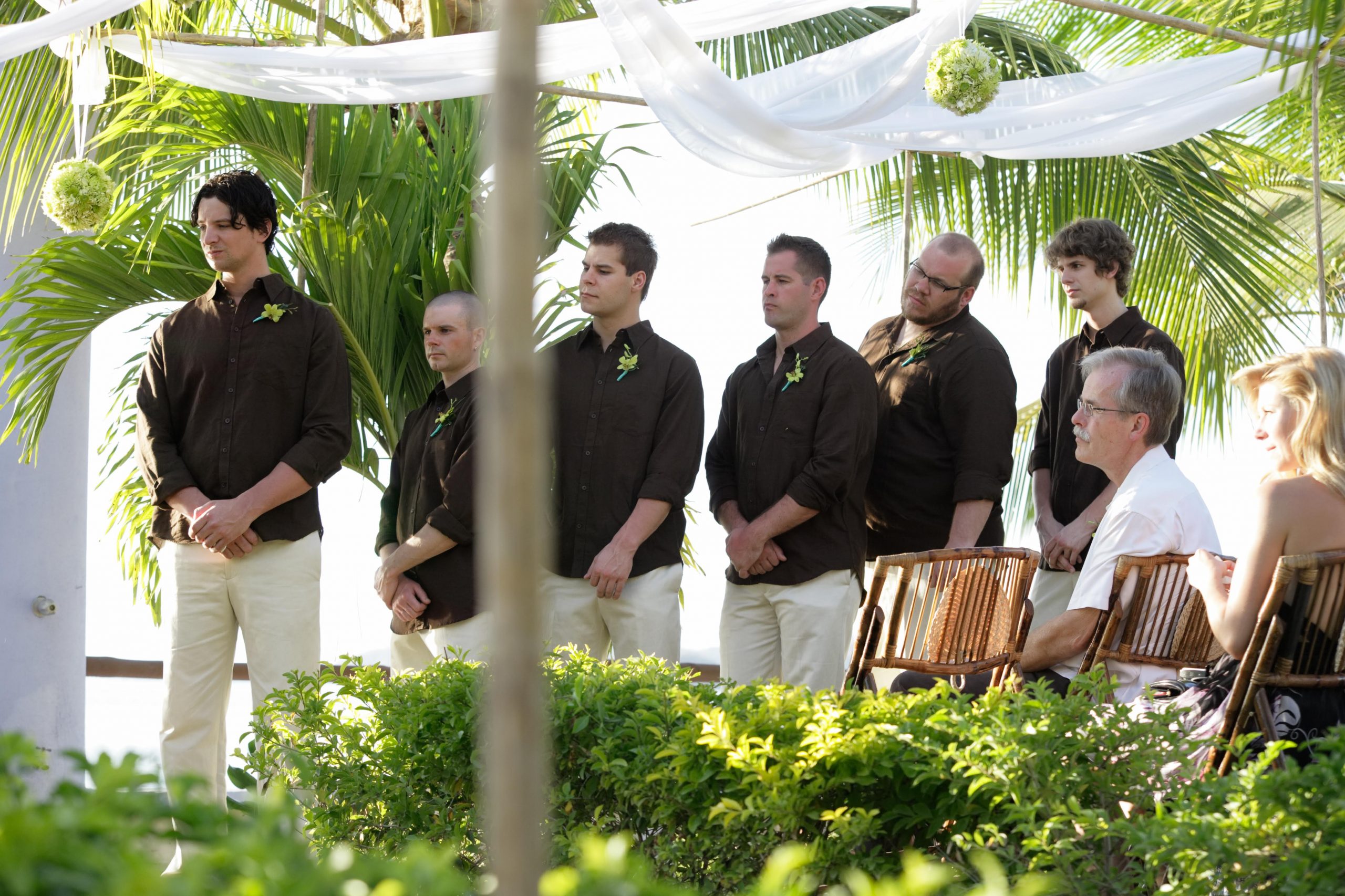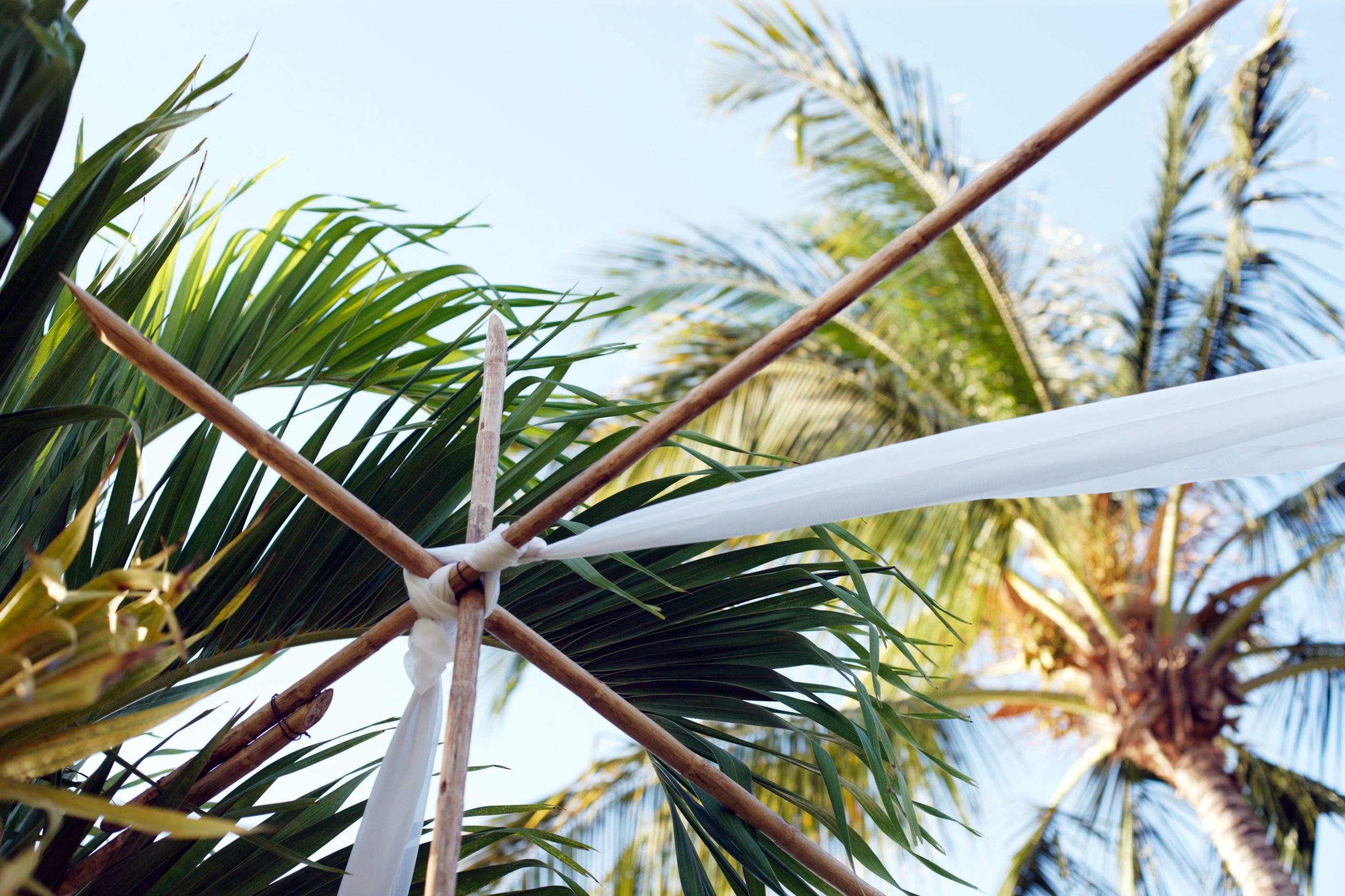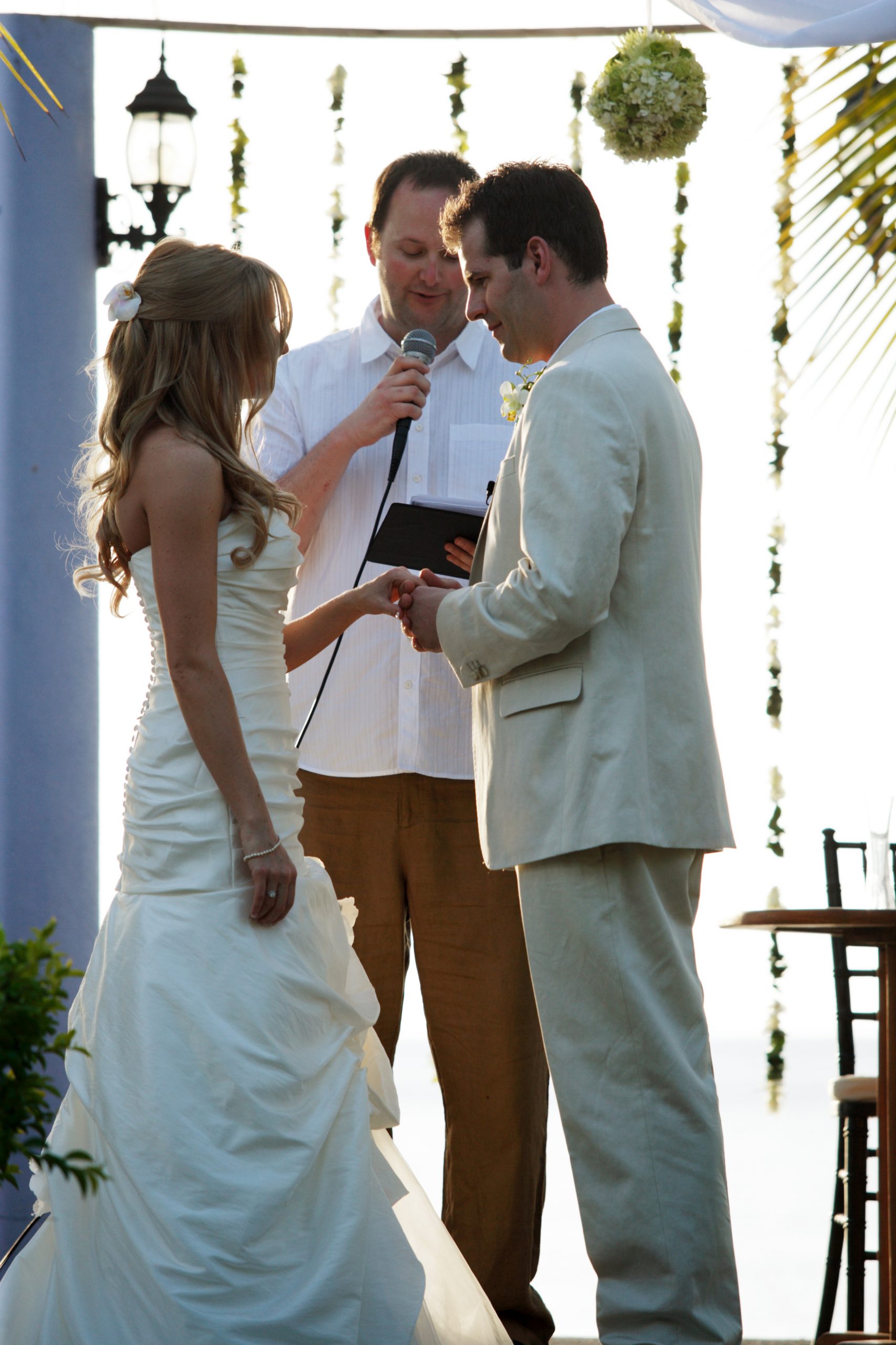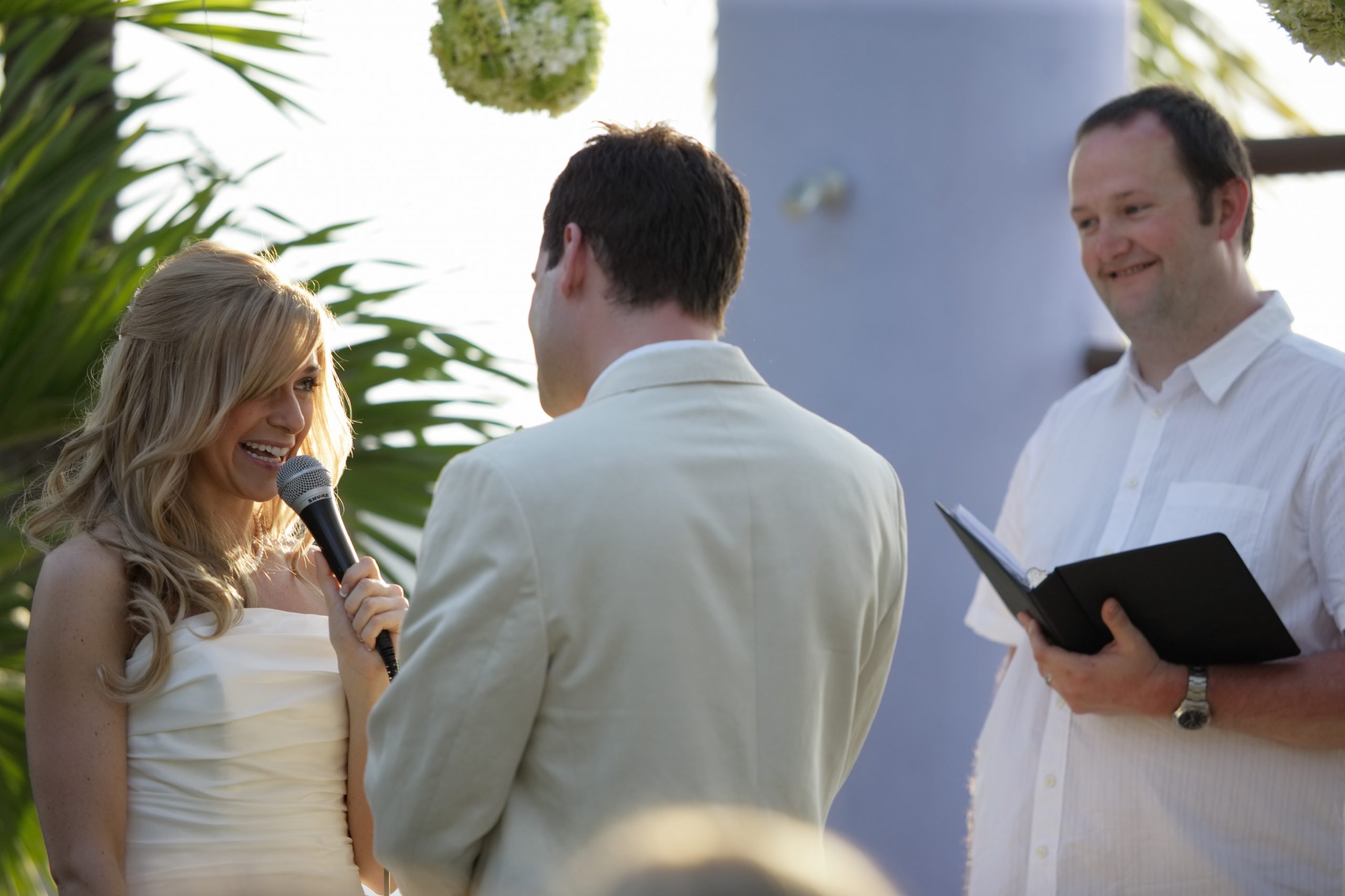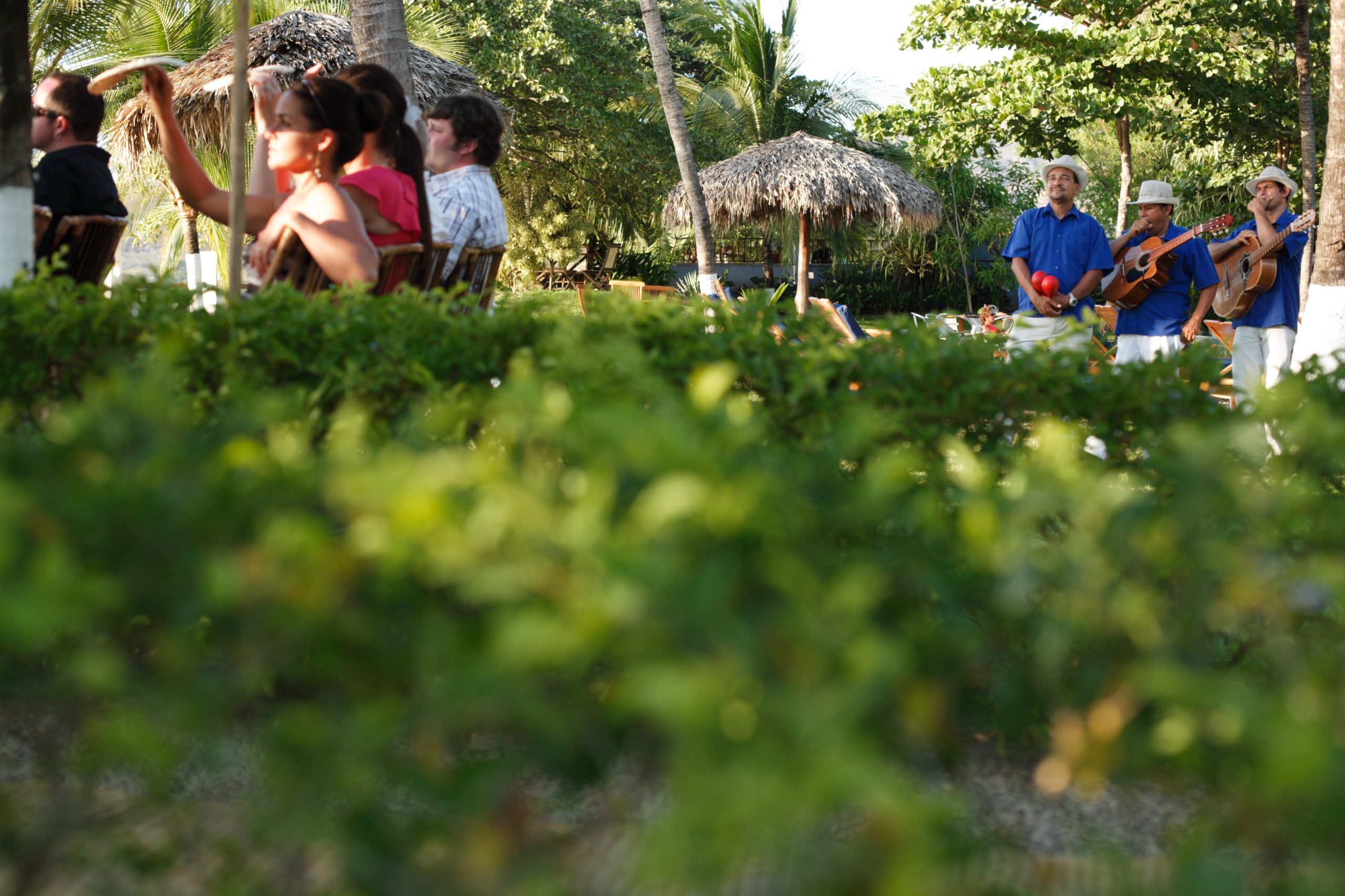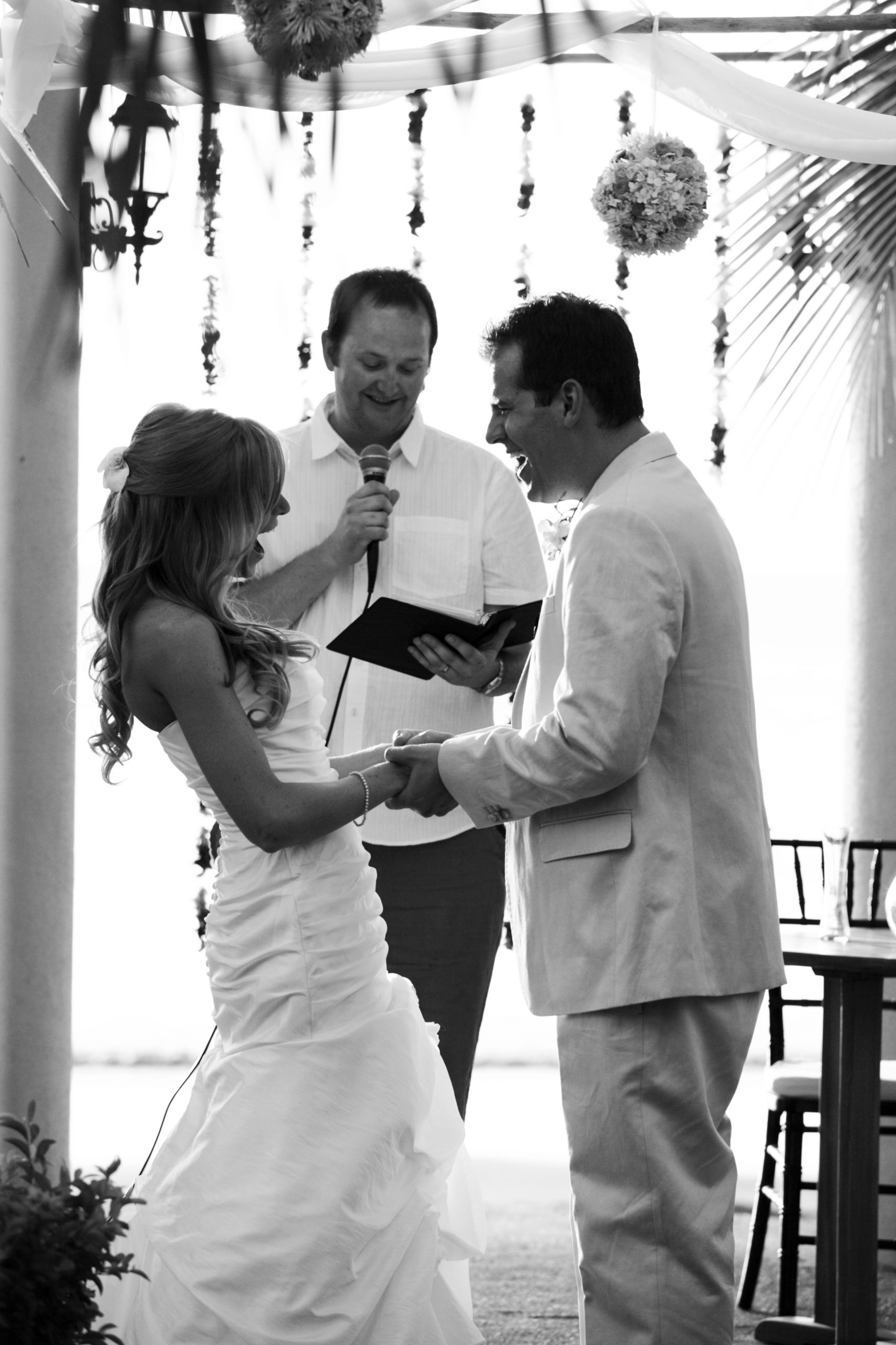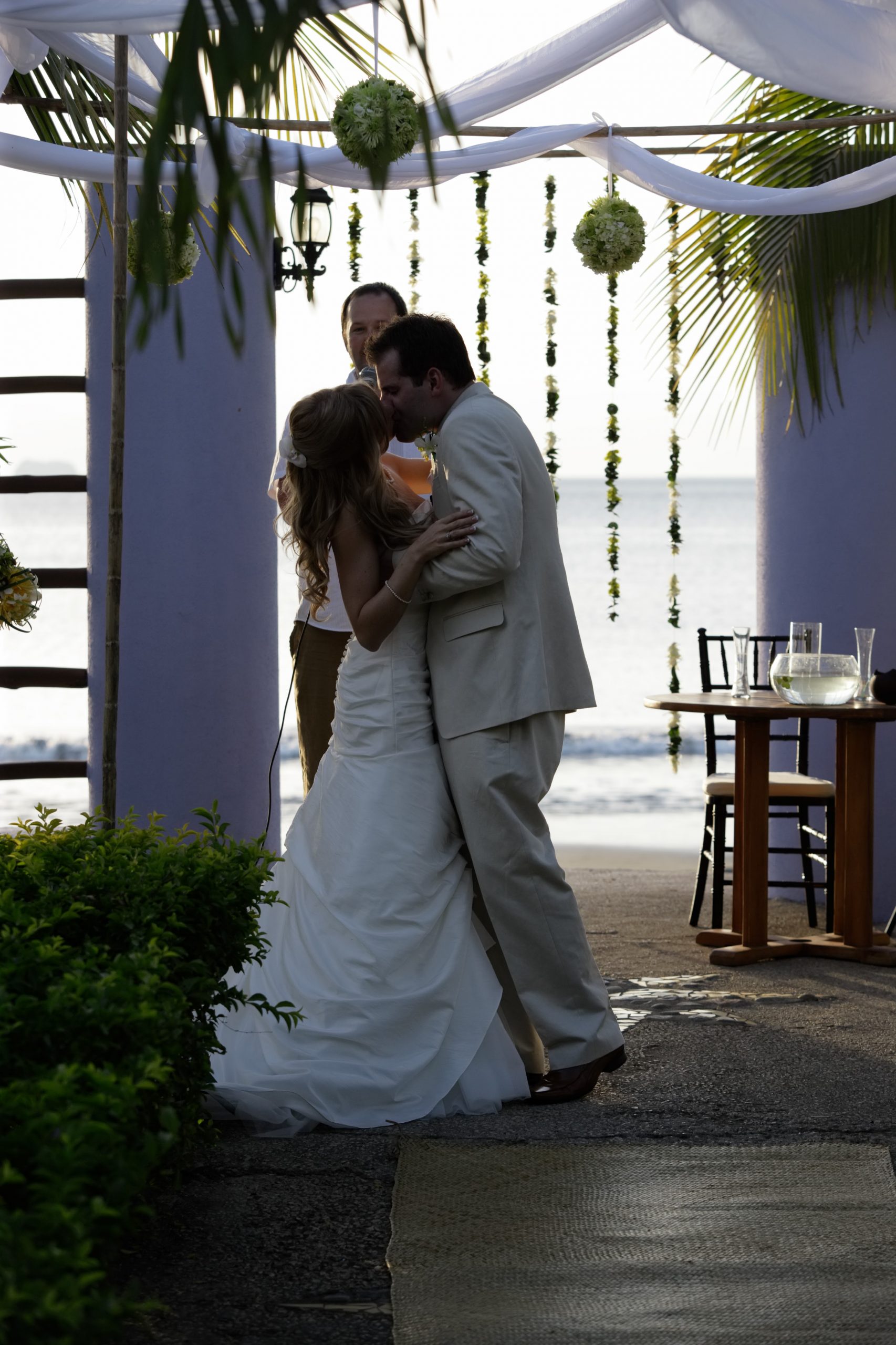 Beach Sunset Cocktail Hour
We all took to the beach to Stevie Wonder's Signed, Sealed, Delivered. In our water blessing, guests each blessed a bowl of ocean water which our parents returned to the ocean.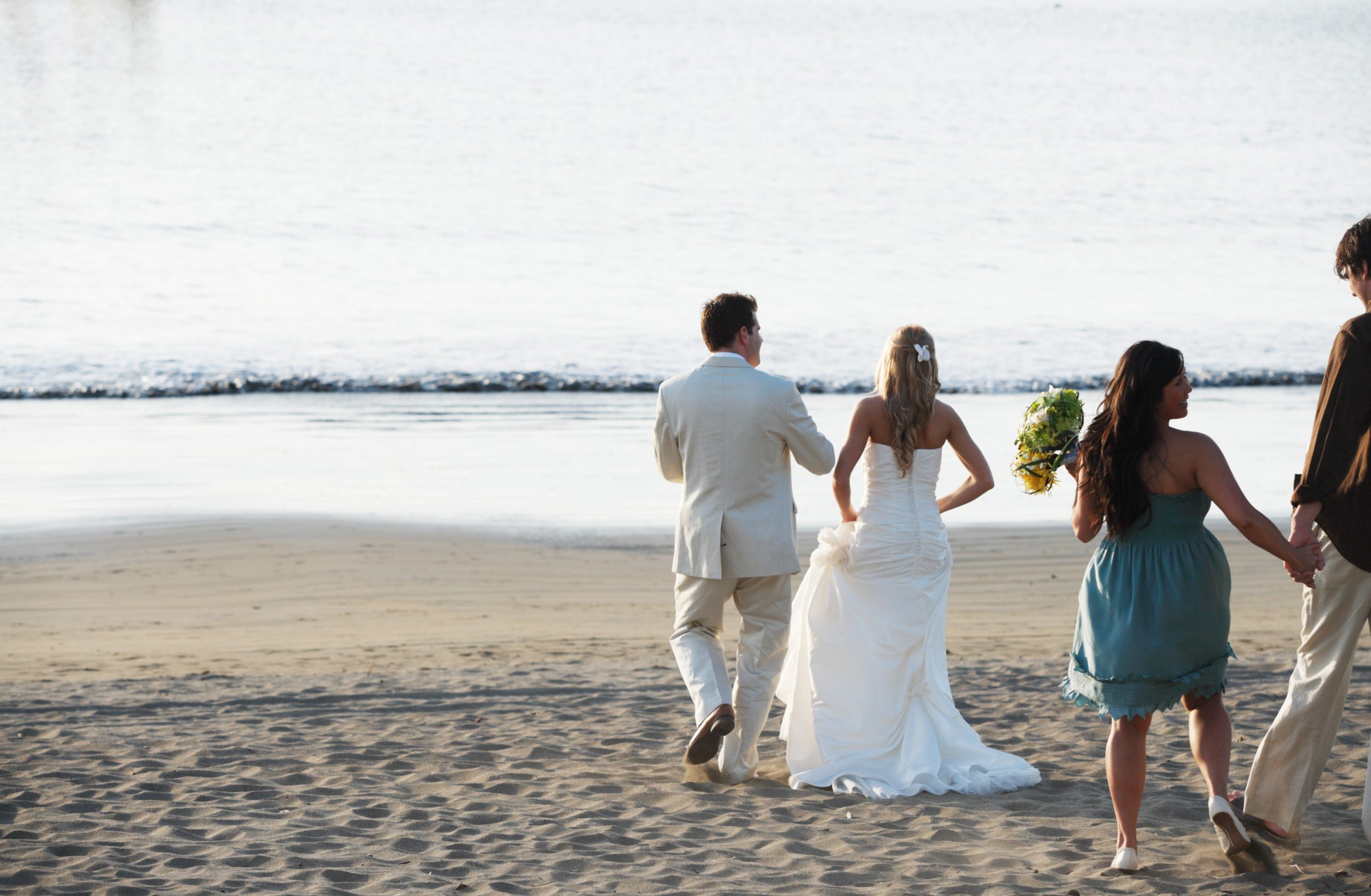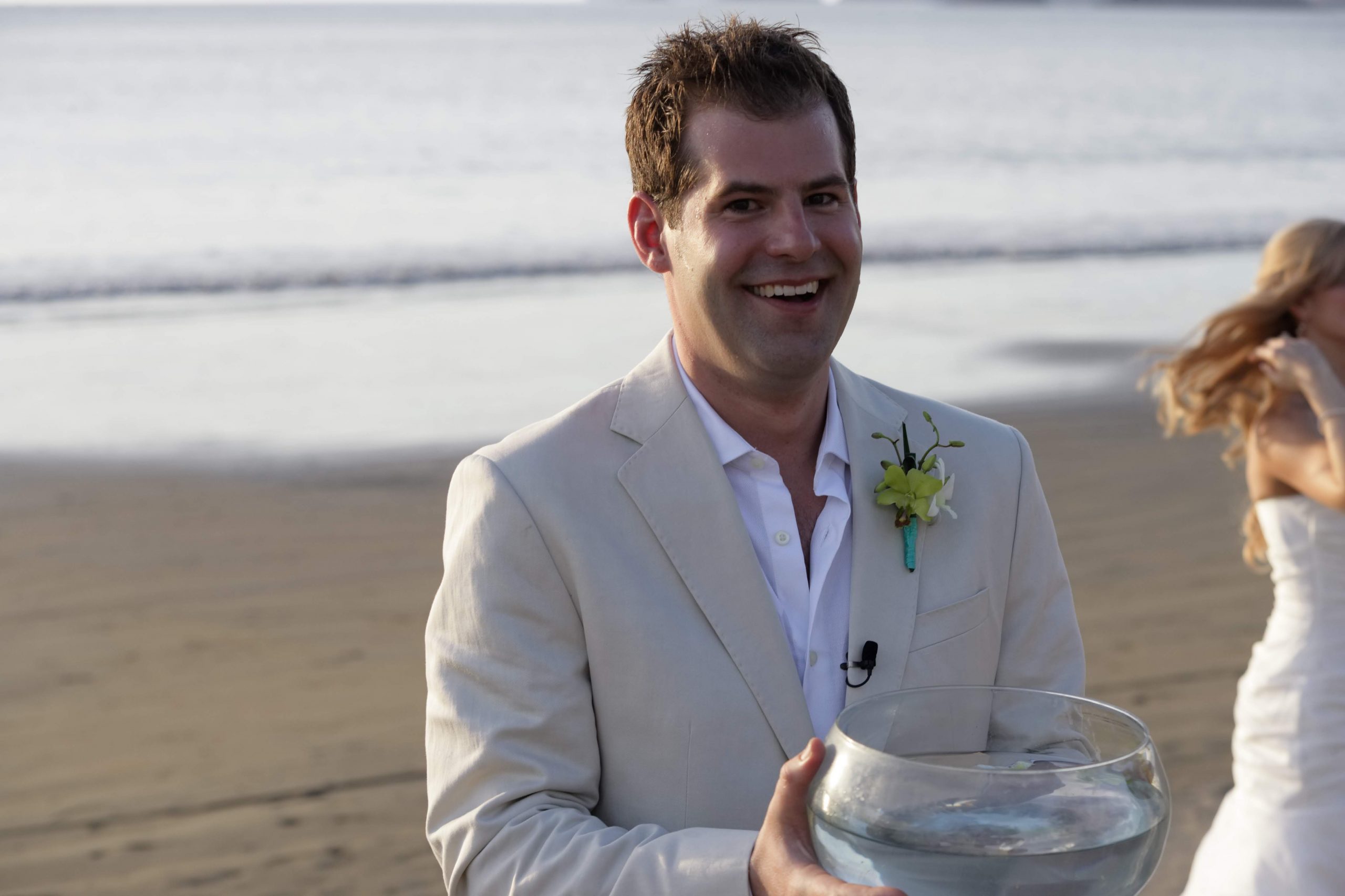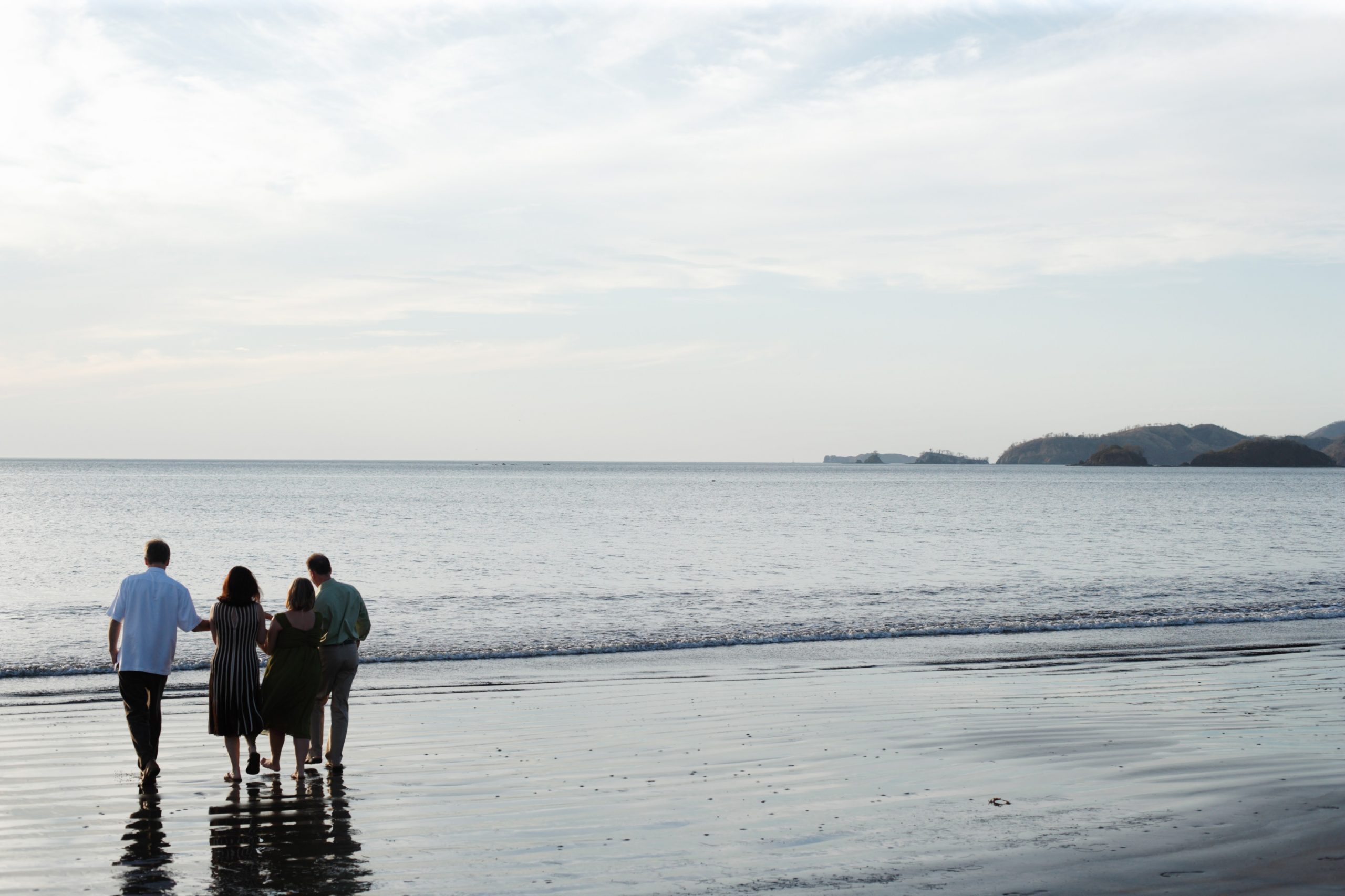 We enjoyed cocktails and hors d'oeuvres, and snapped a few photos while a traditional guitar trio entertained us with beautiful music.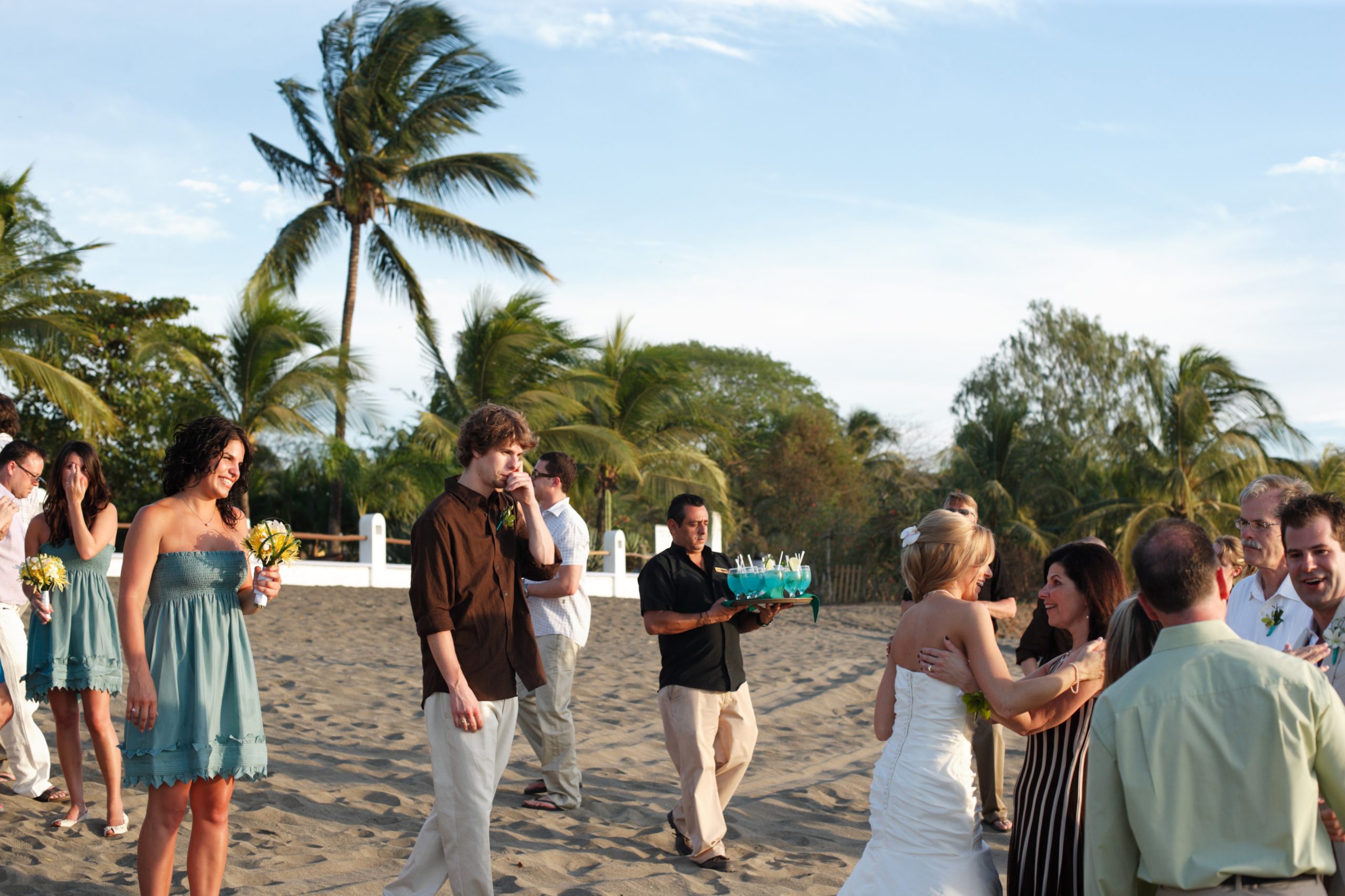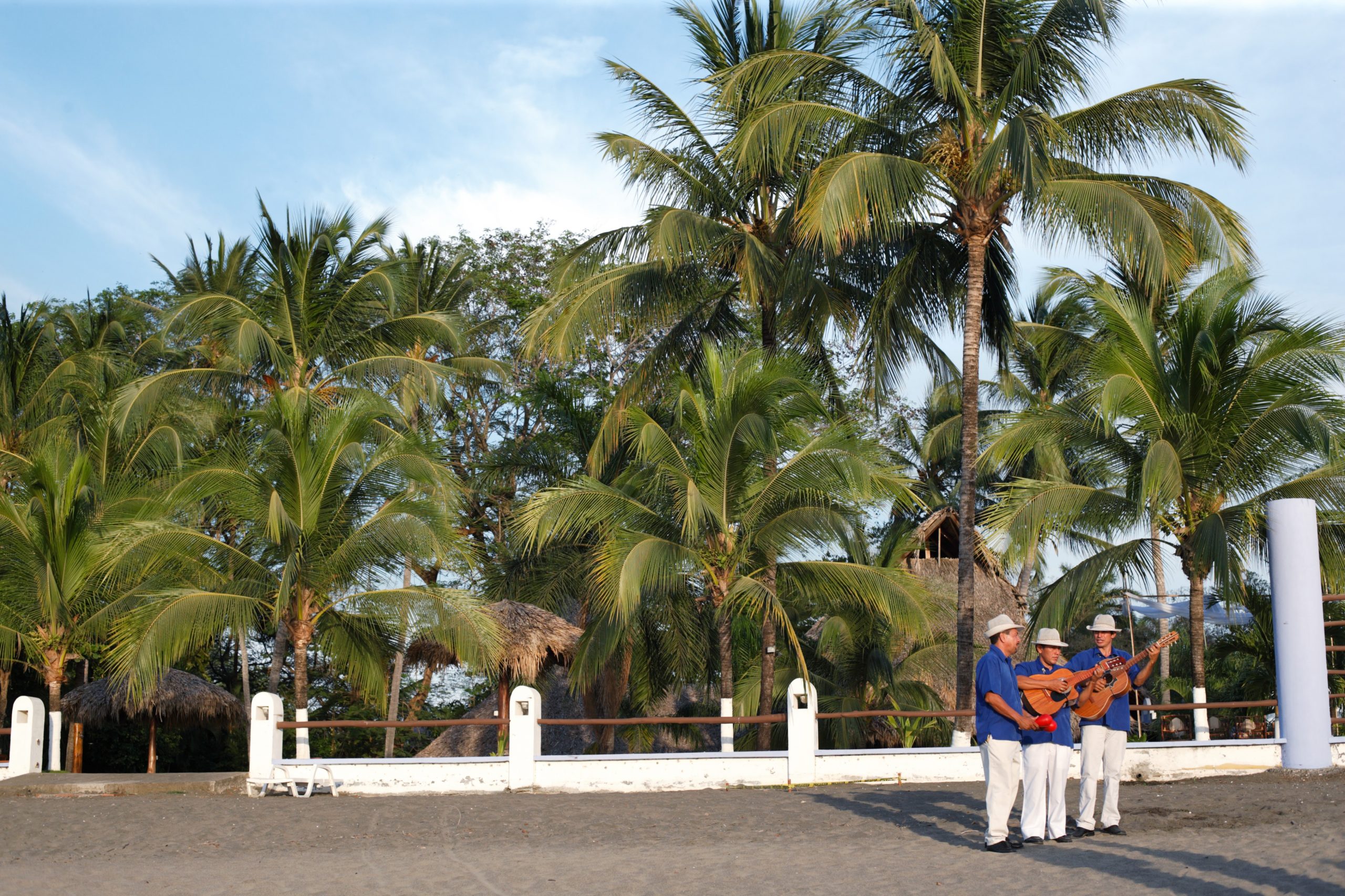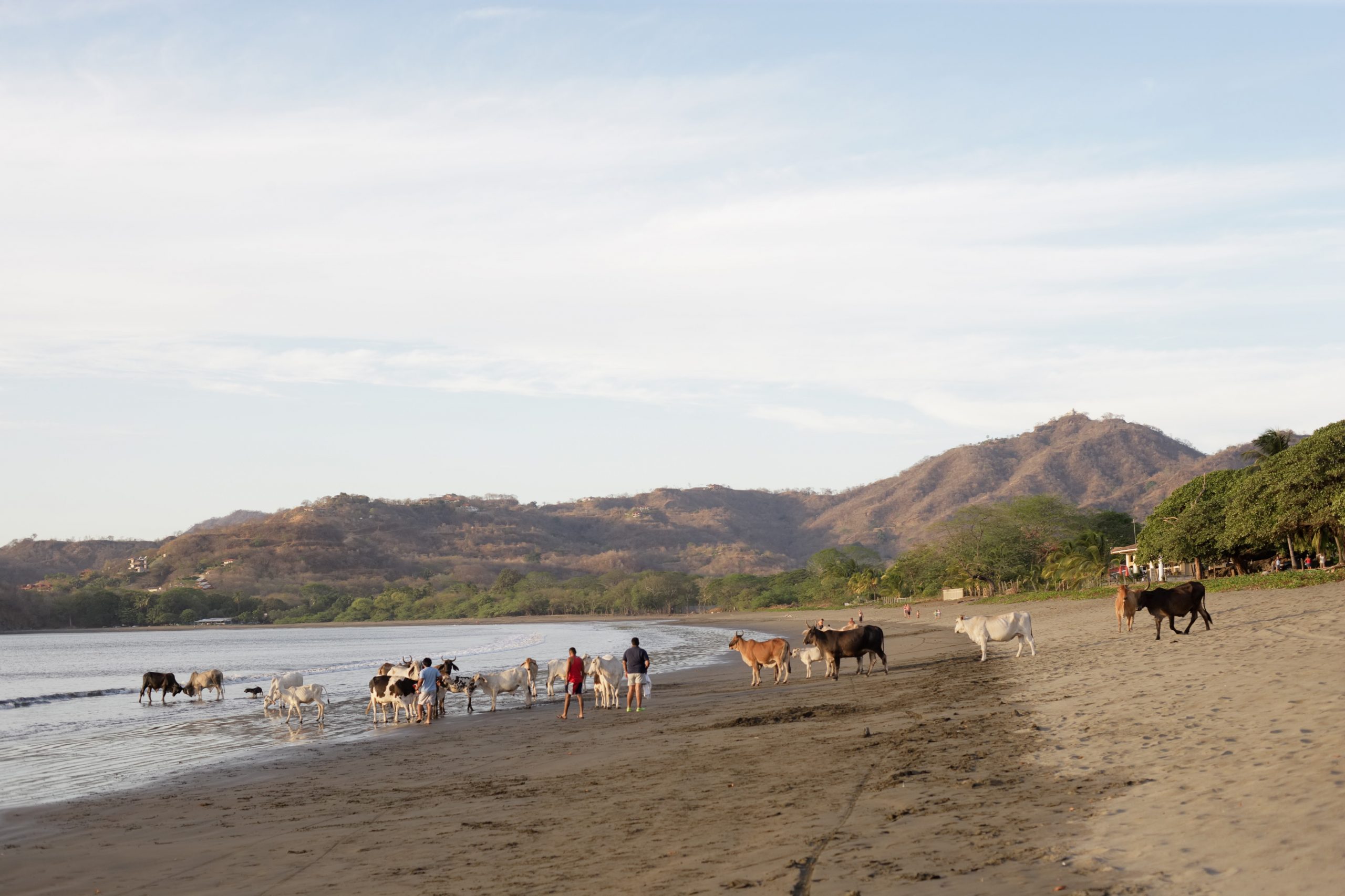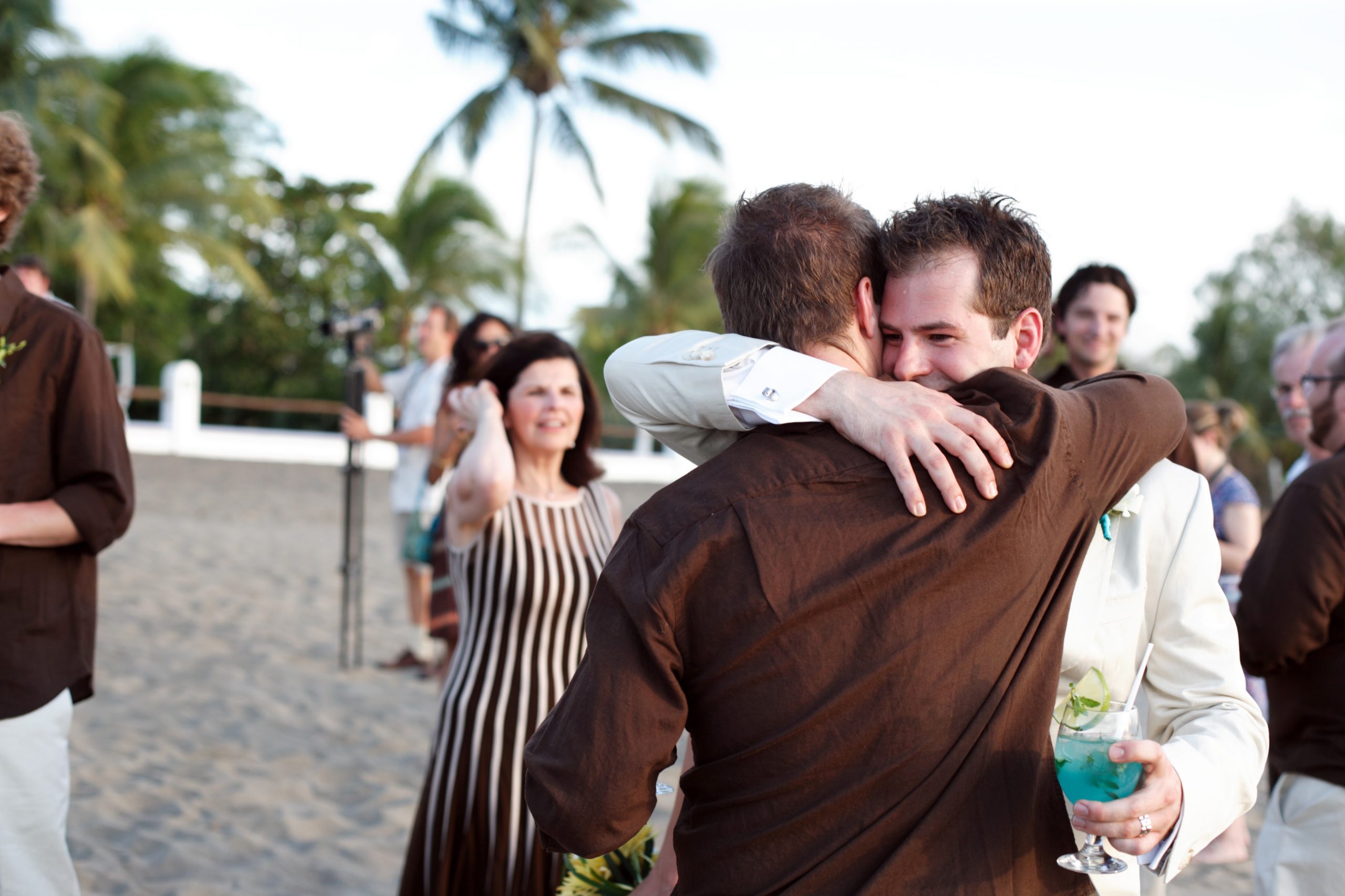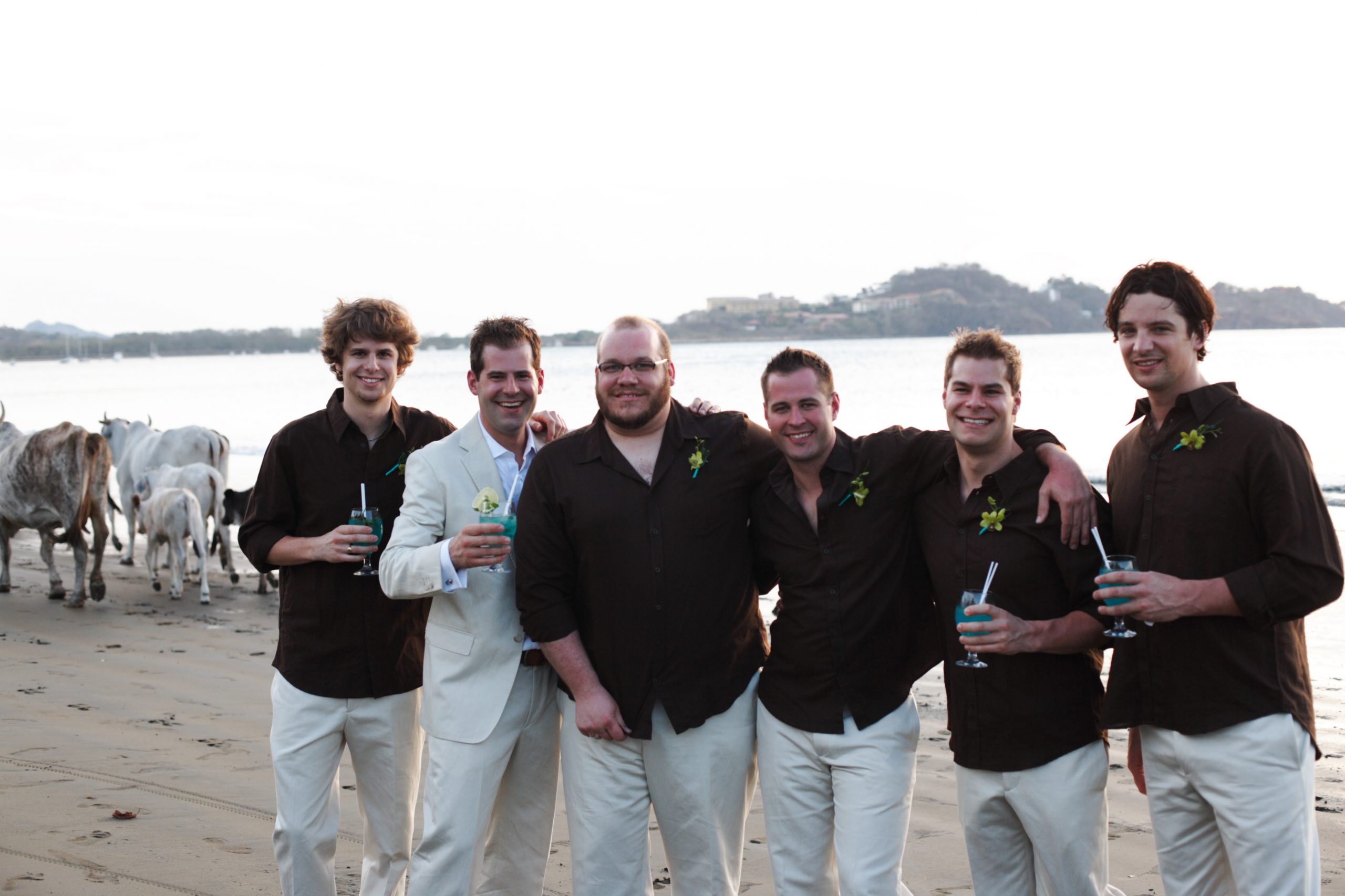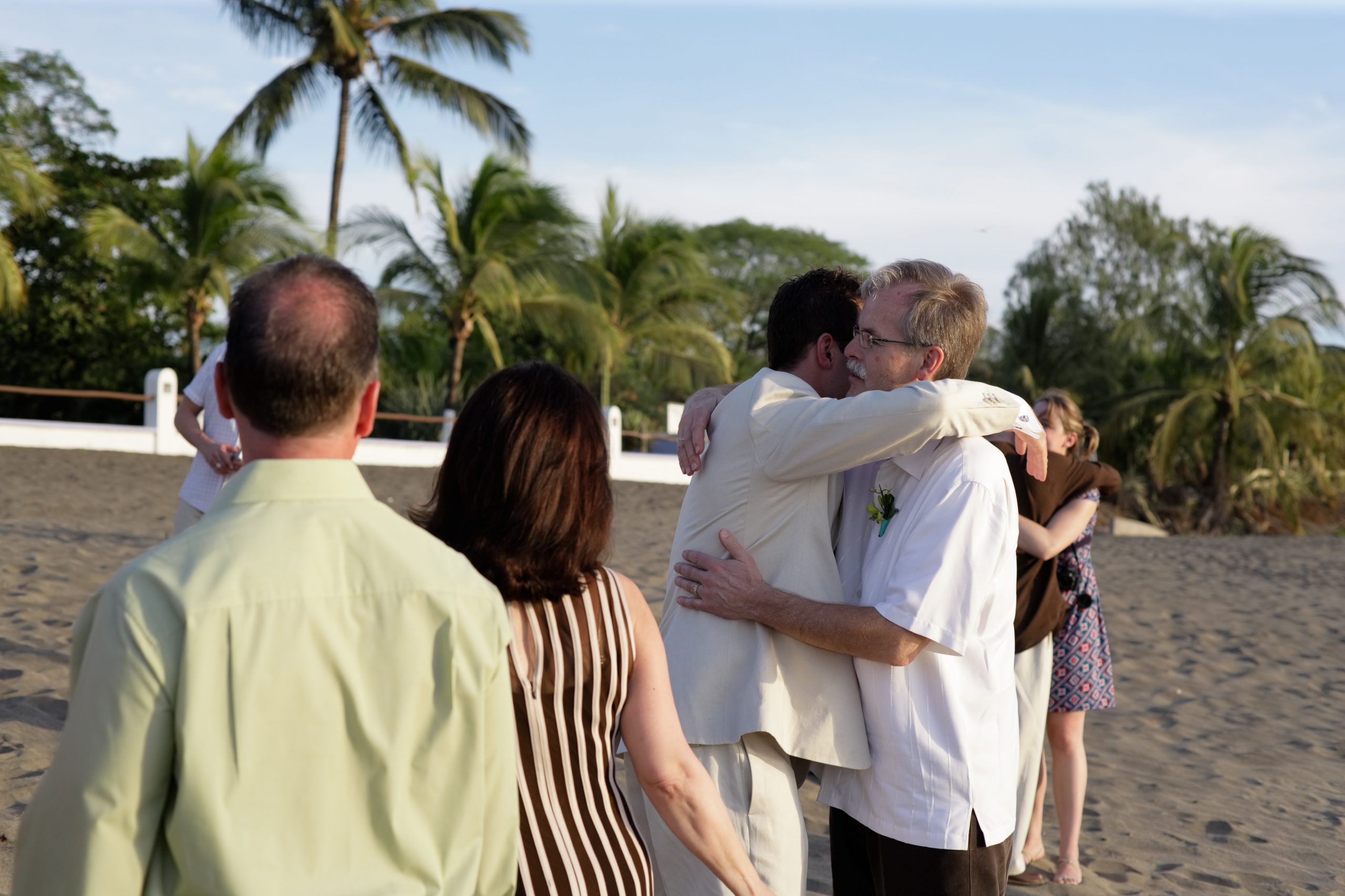 Photos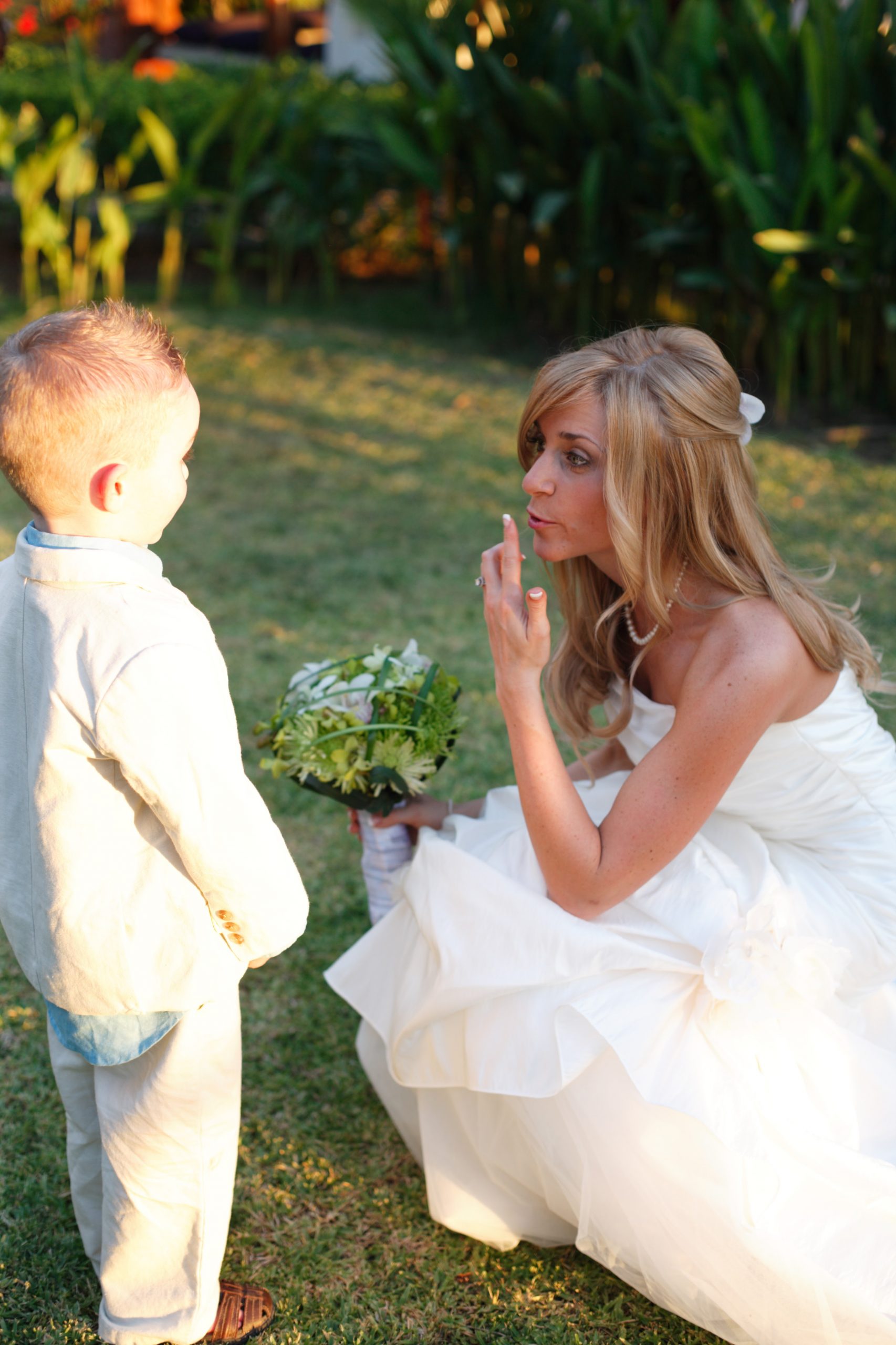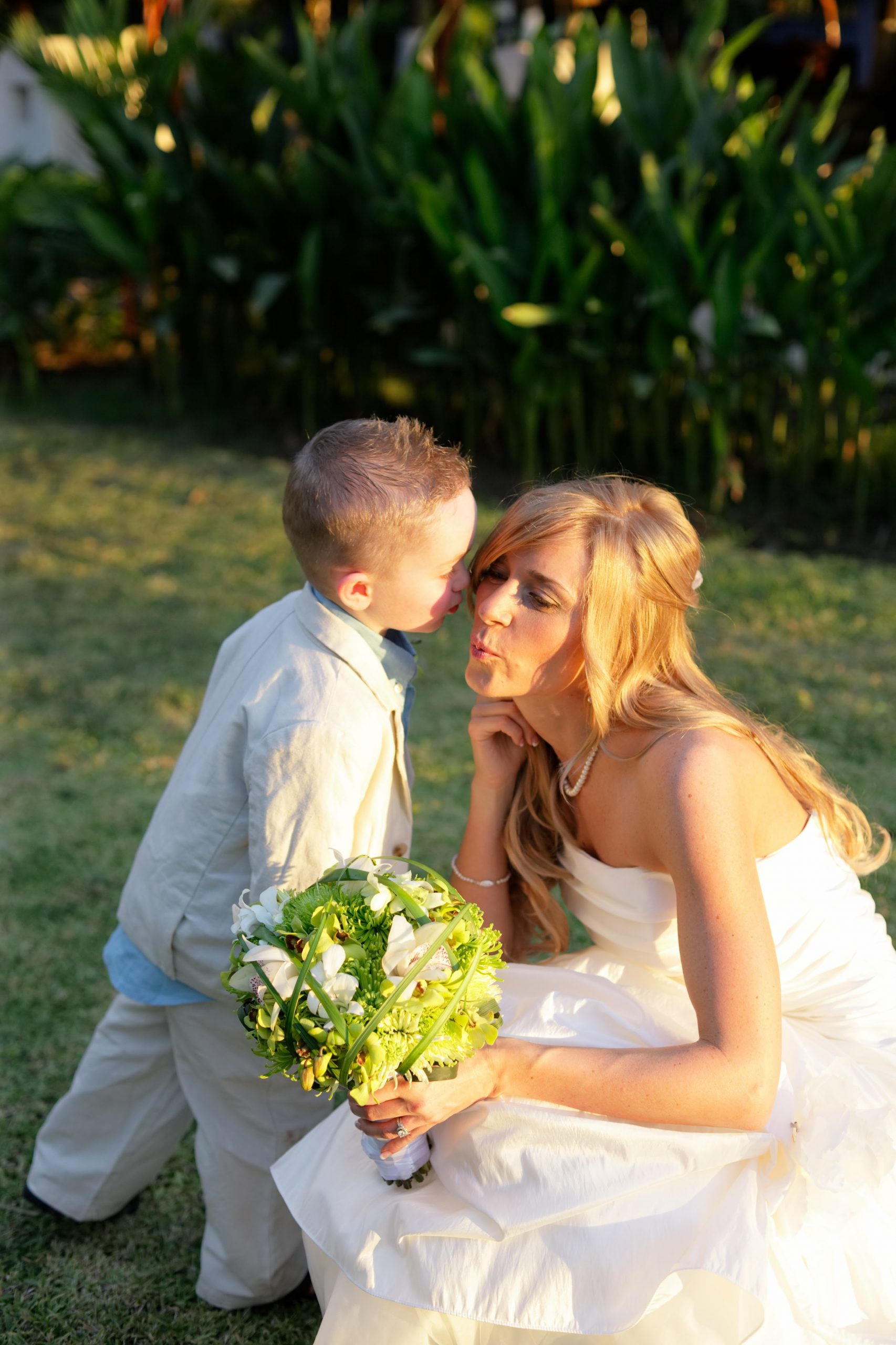 My wedding dress was from Pure Bridal in Edmonton. I still have it boxed in our storage room. My bridesmaids wore beachy blue strapless dresses from BCBG which were light and airy -perfect for the hot weather.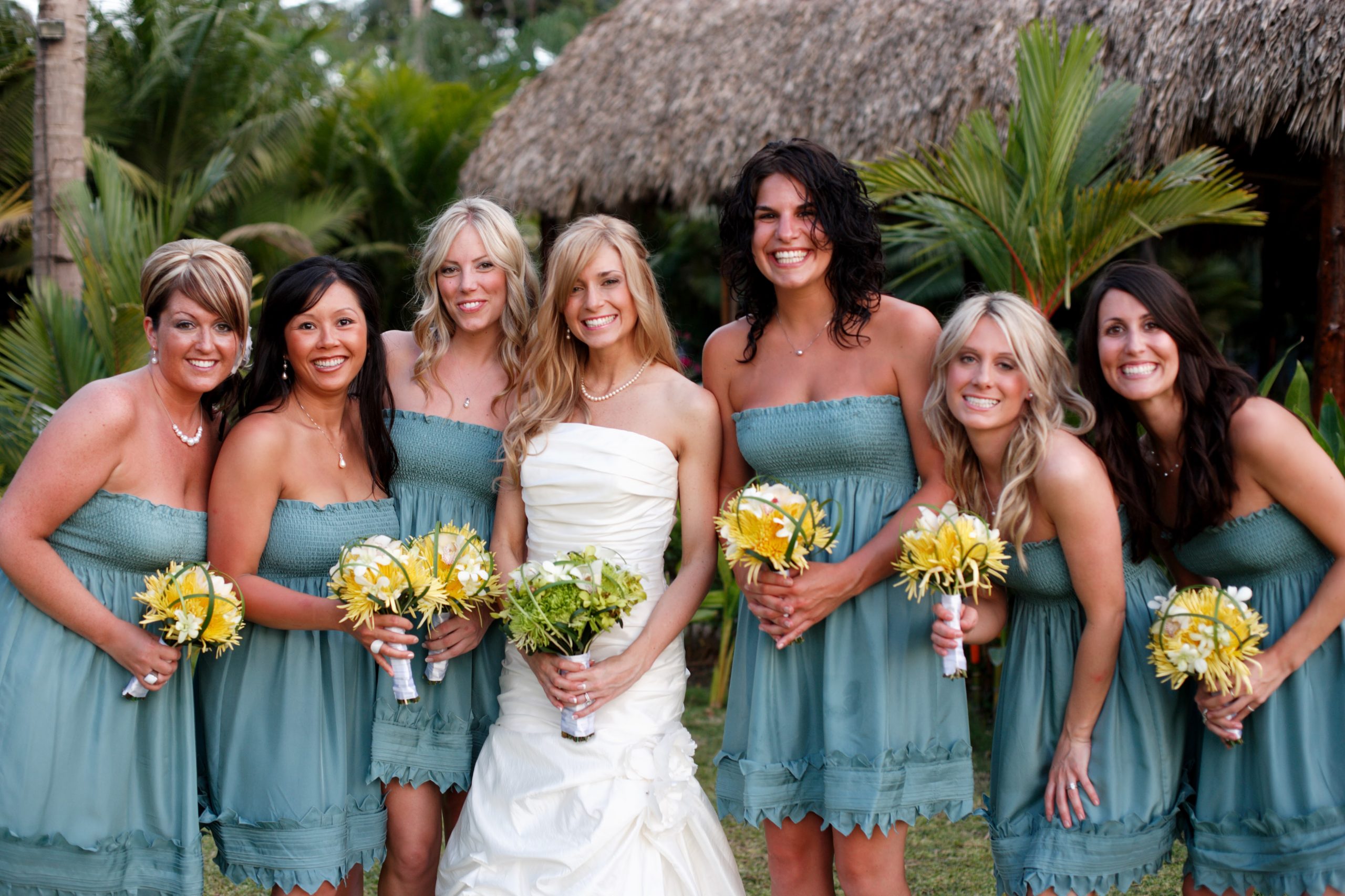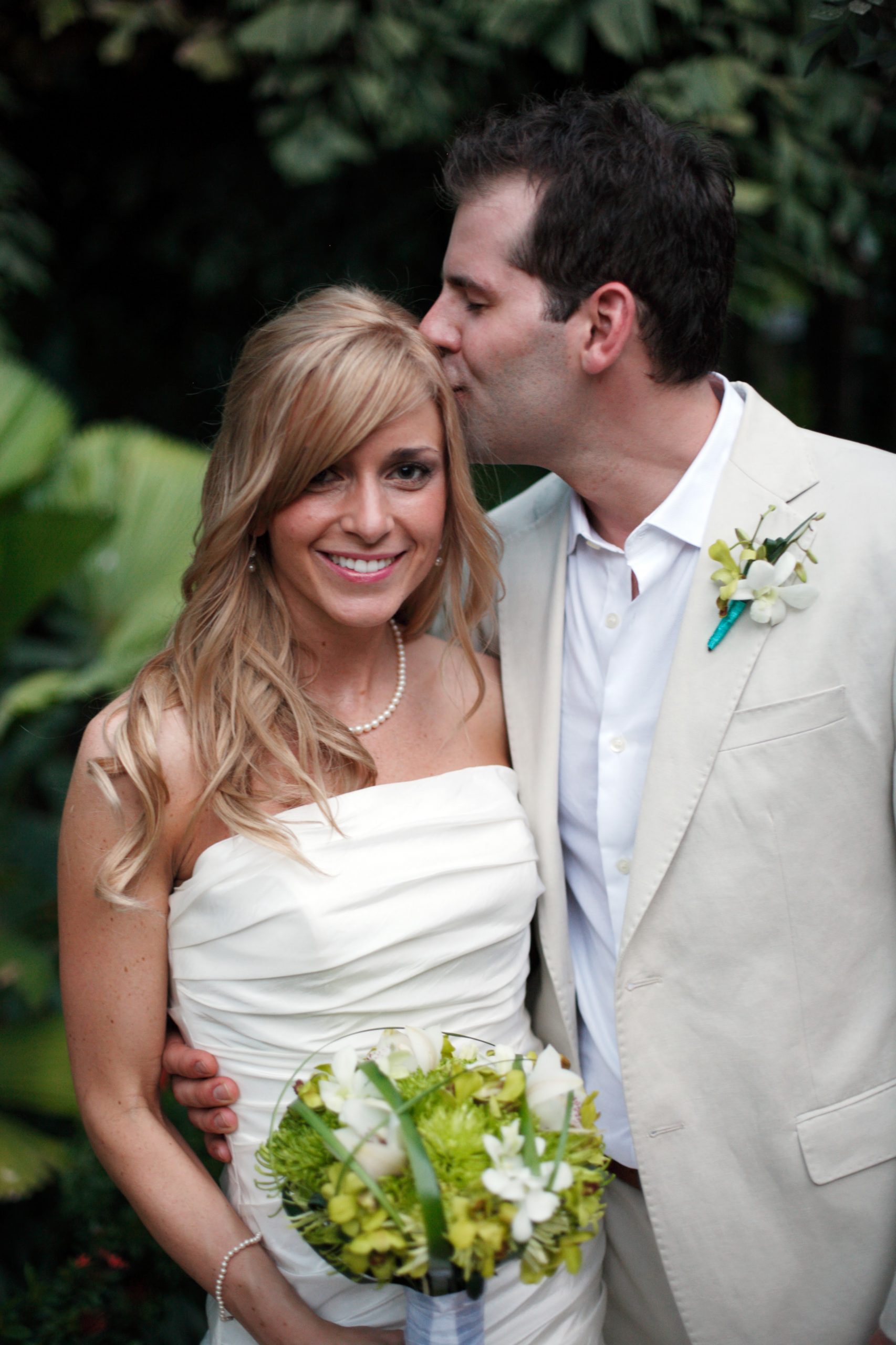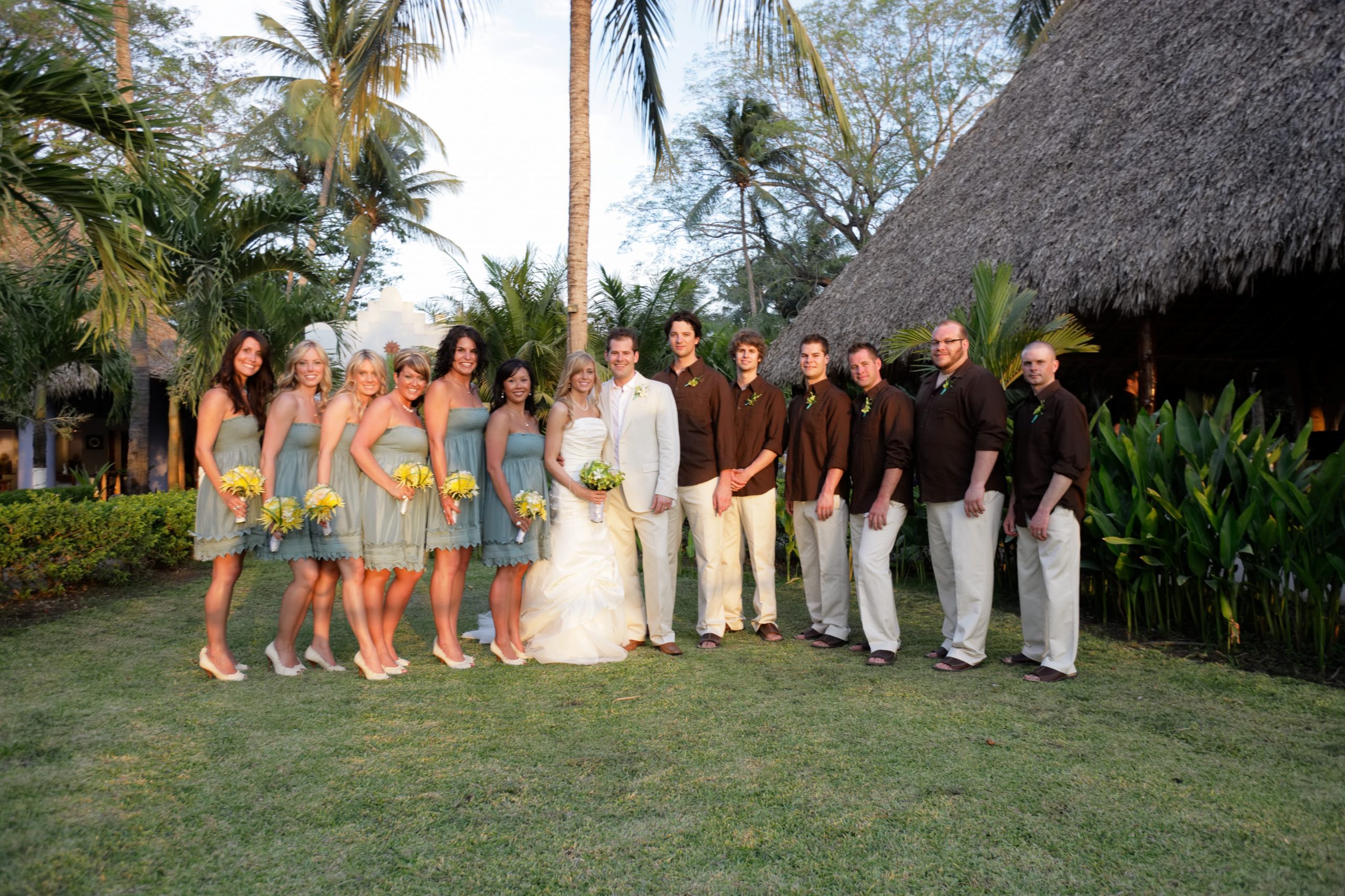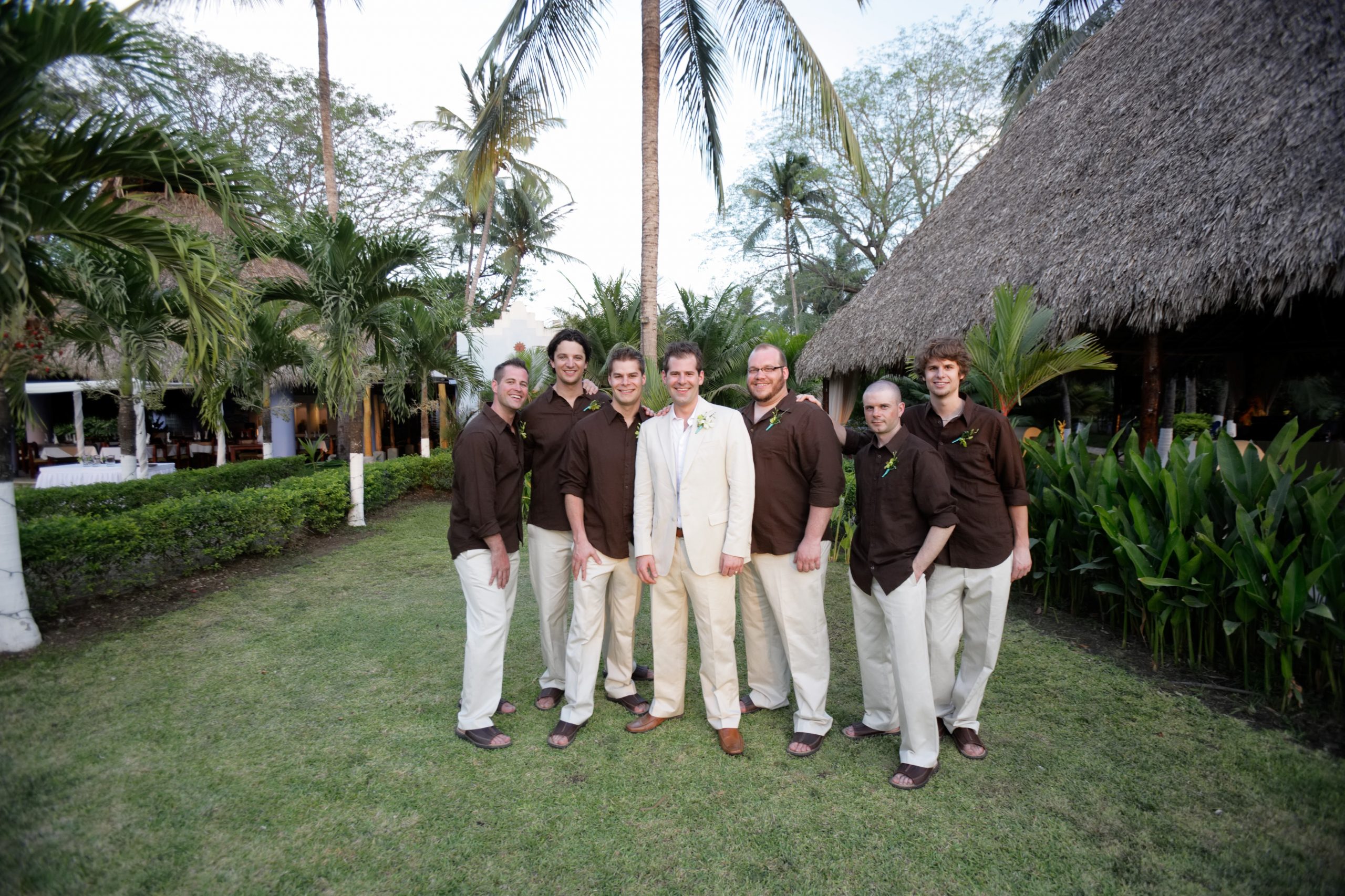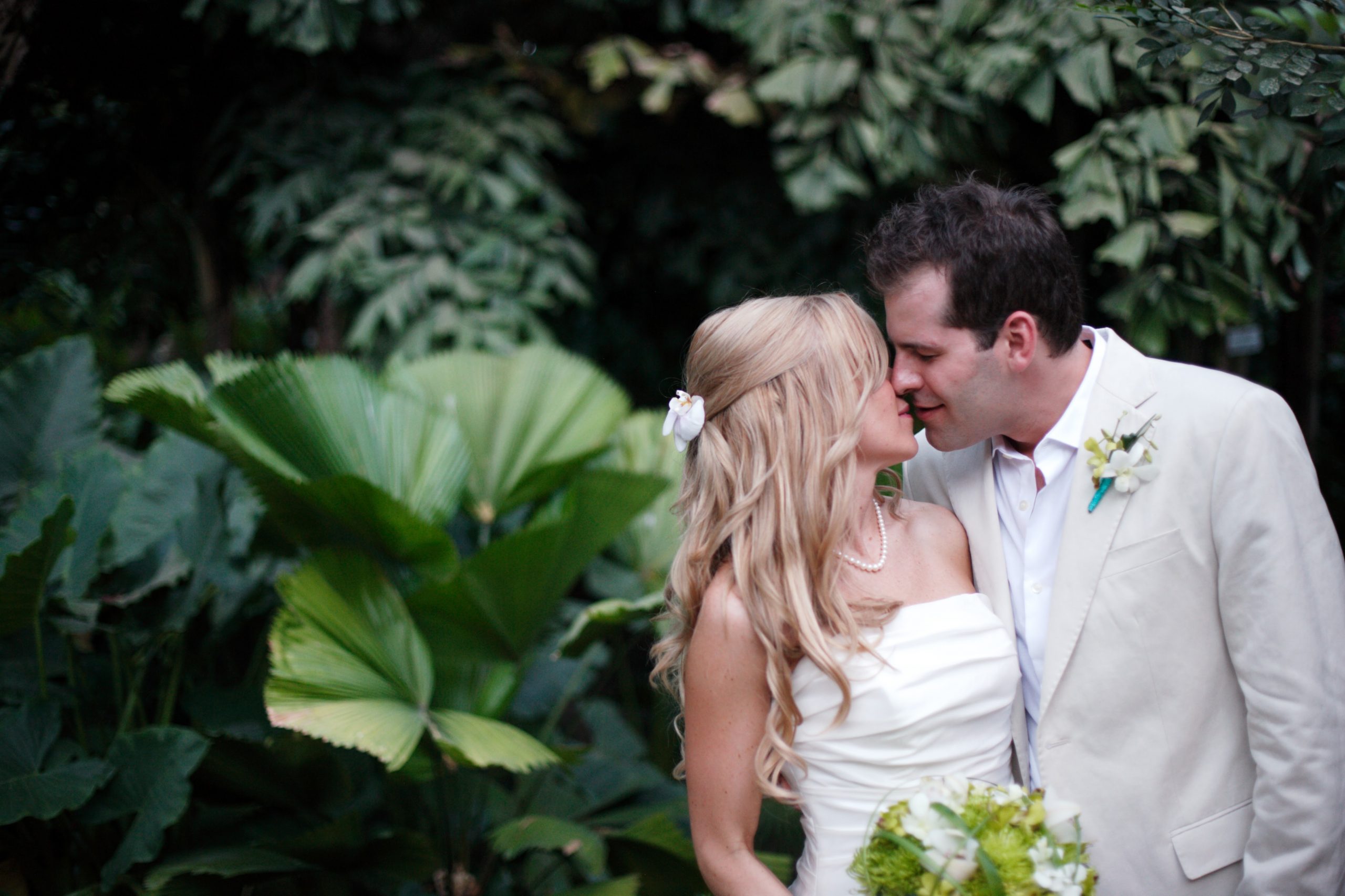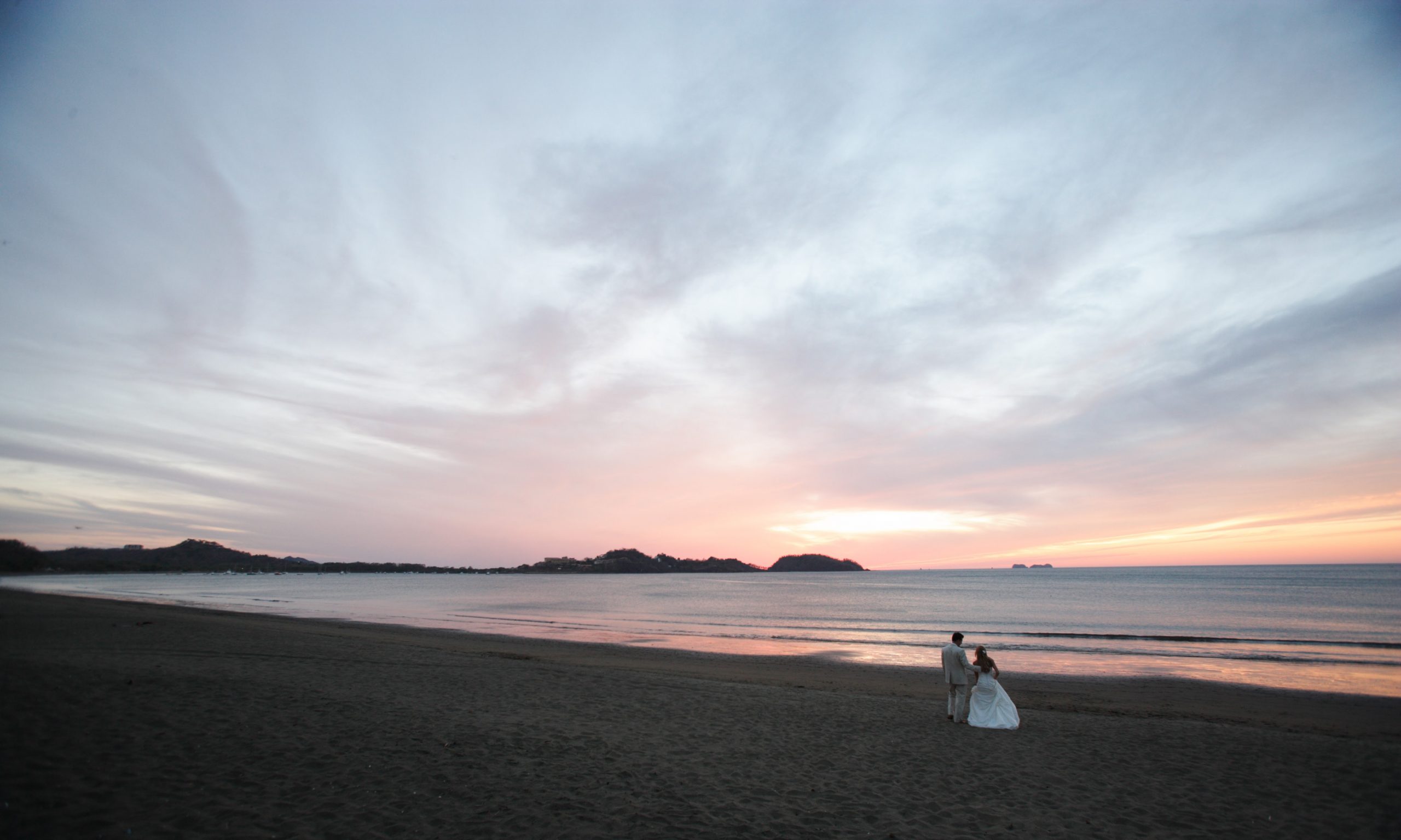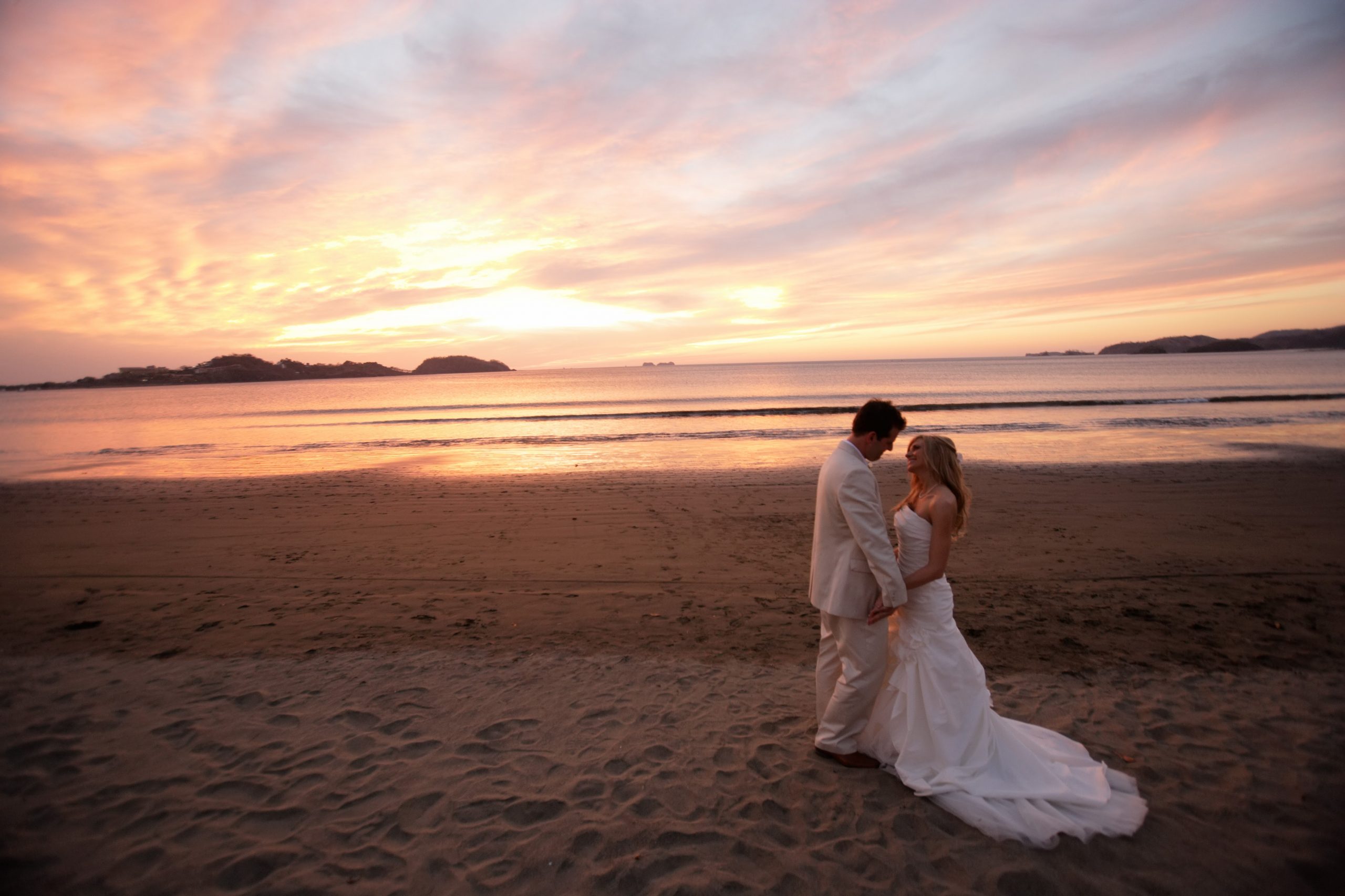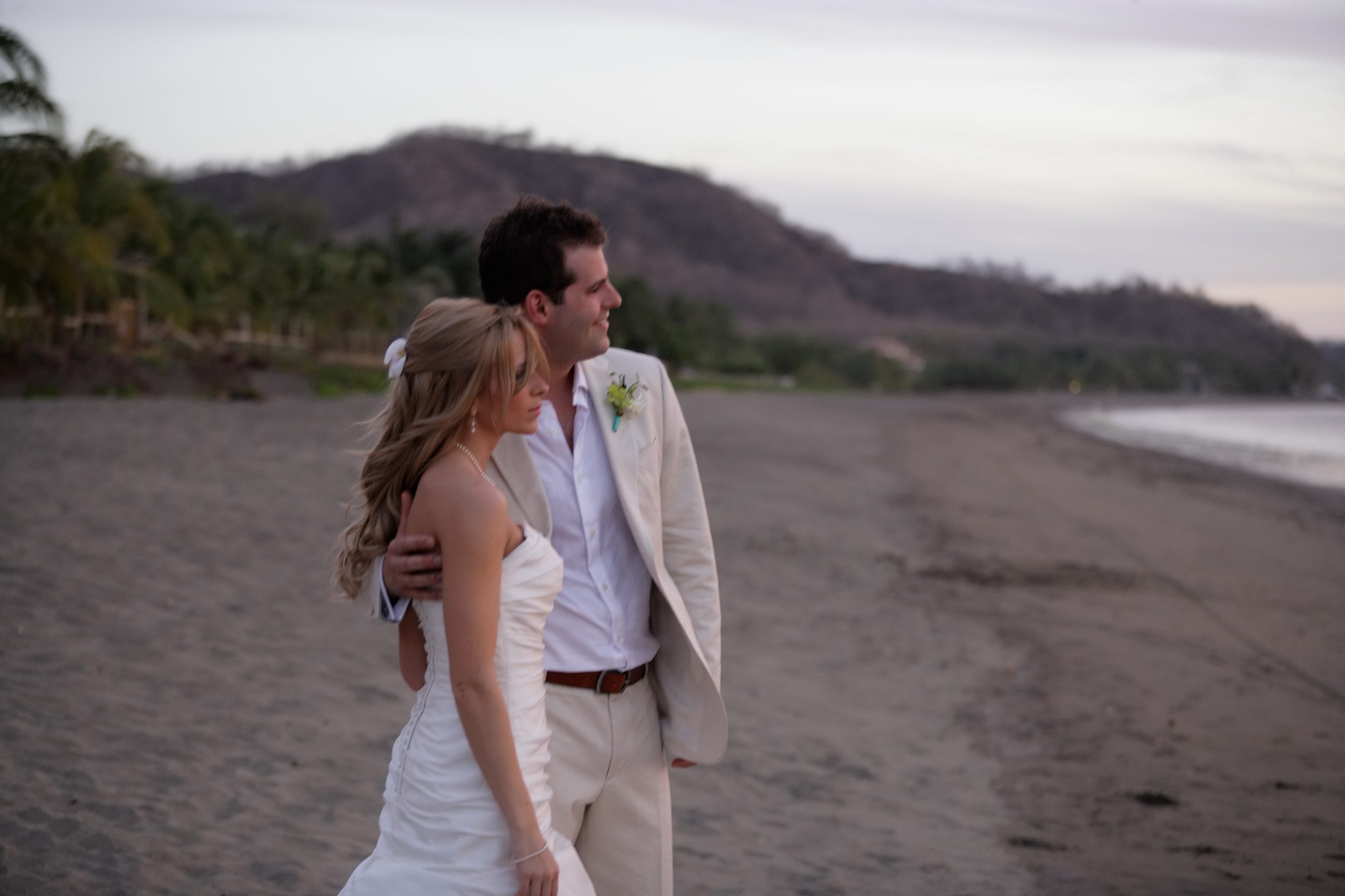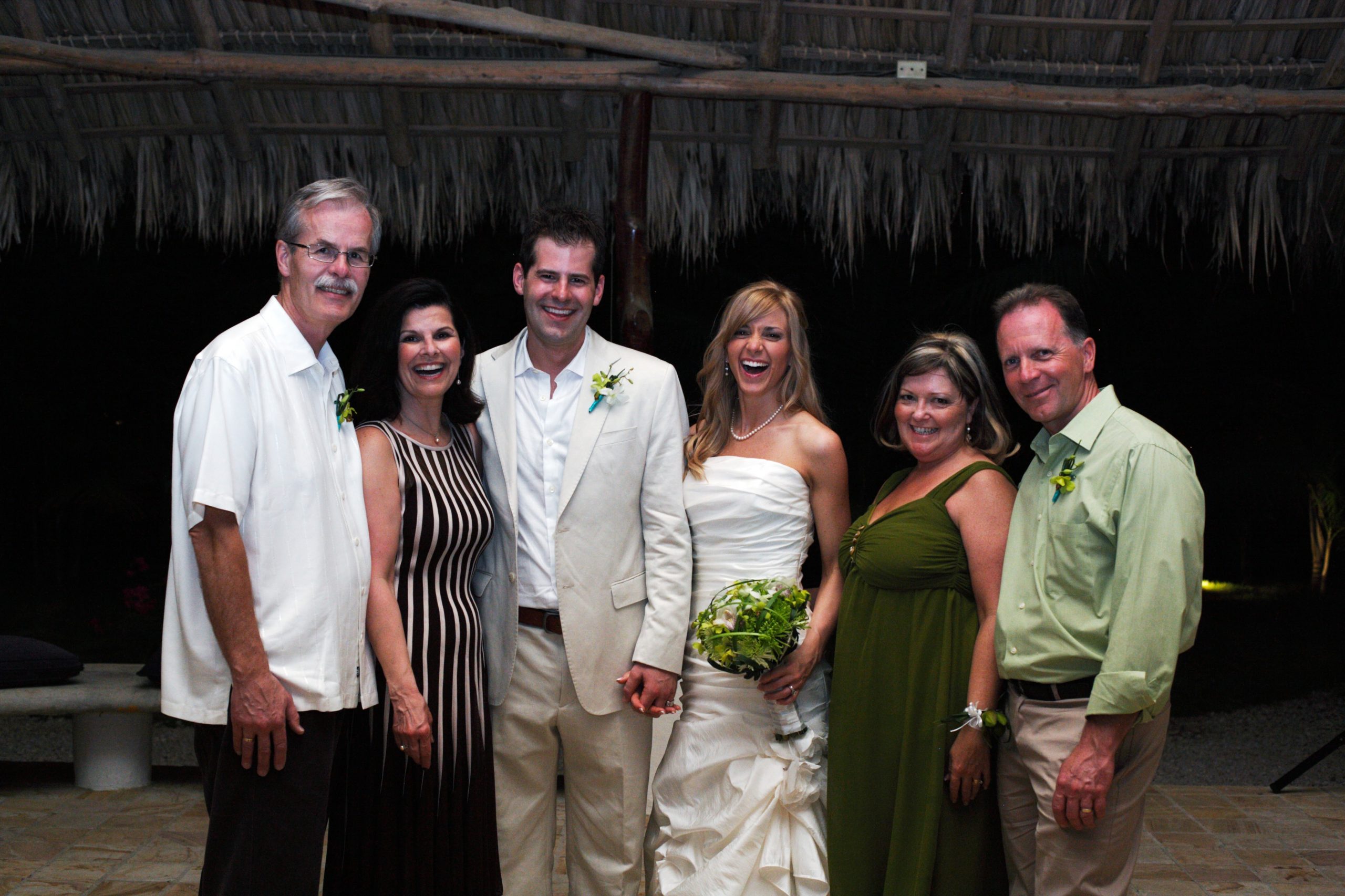 The Details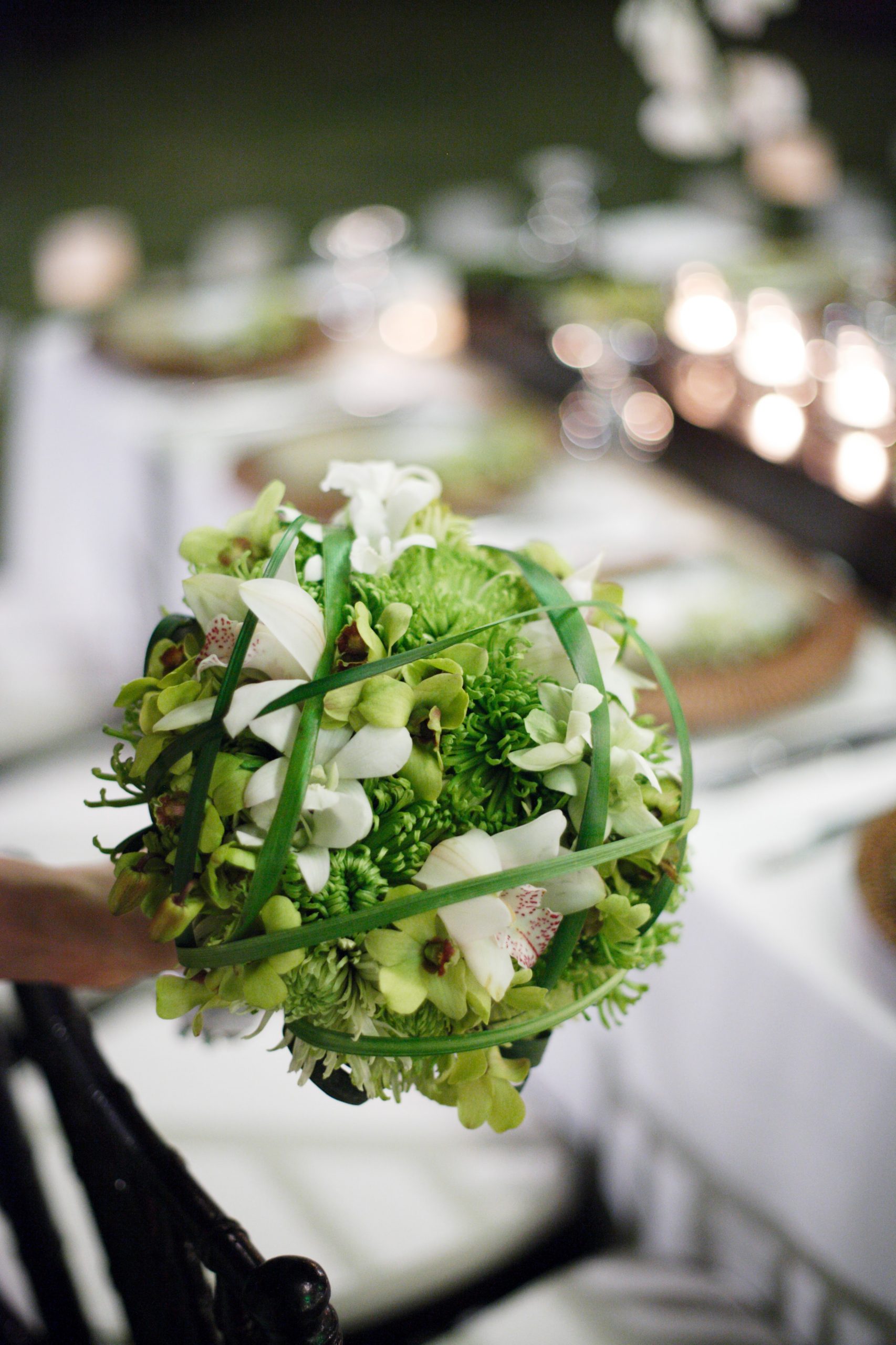 We gifted each guest with a pound of Costa Rican coffee. We also had a local expert roaster on-site pouring fresh cups of coffee for everyone.
The Party
We dined on gourmet BBQ underneath an open-air tent lit by paper lanterns and candles and listened to meaningful words from friends and family.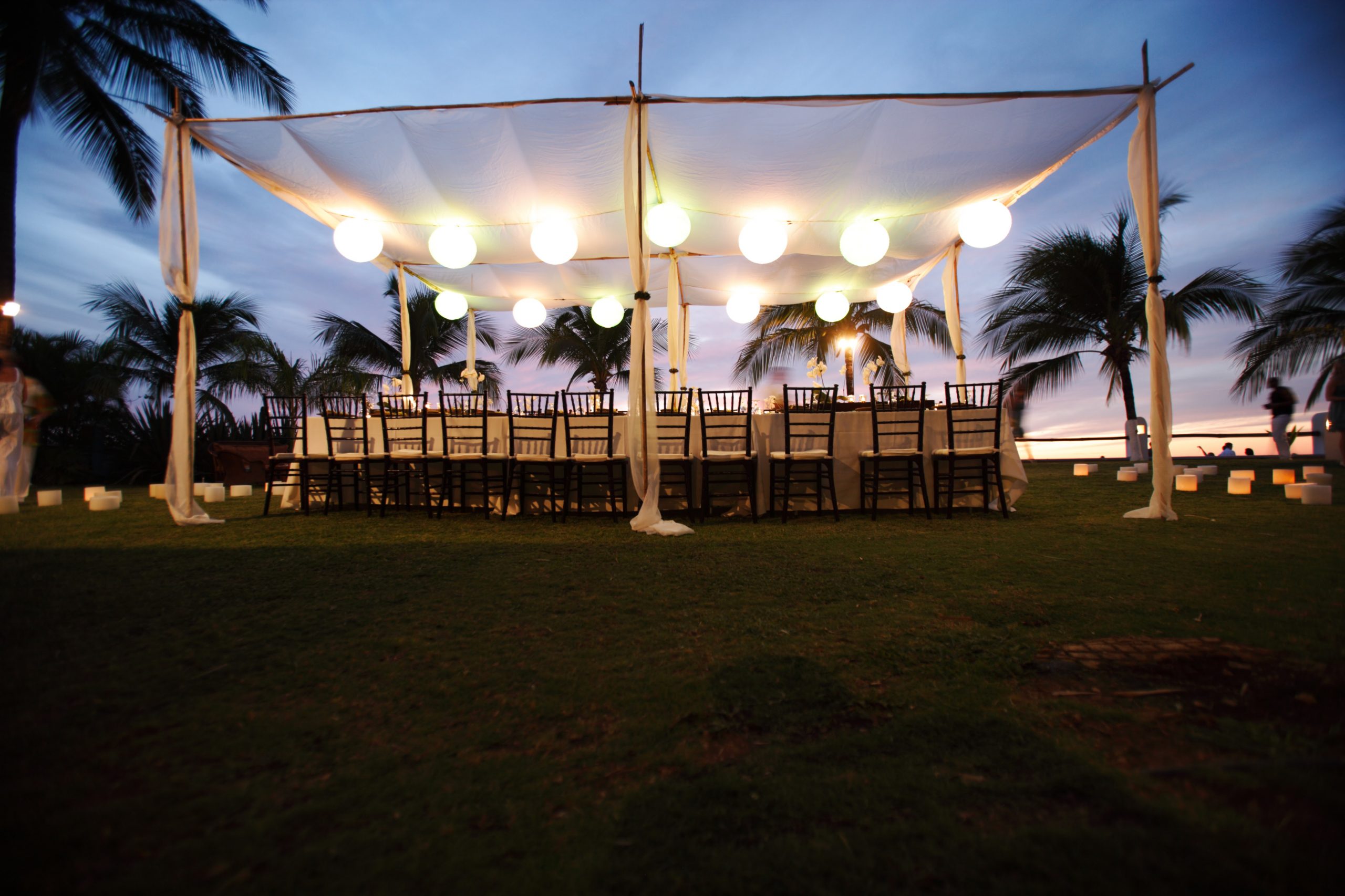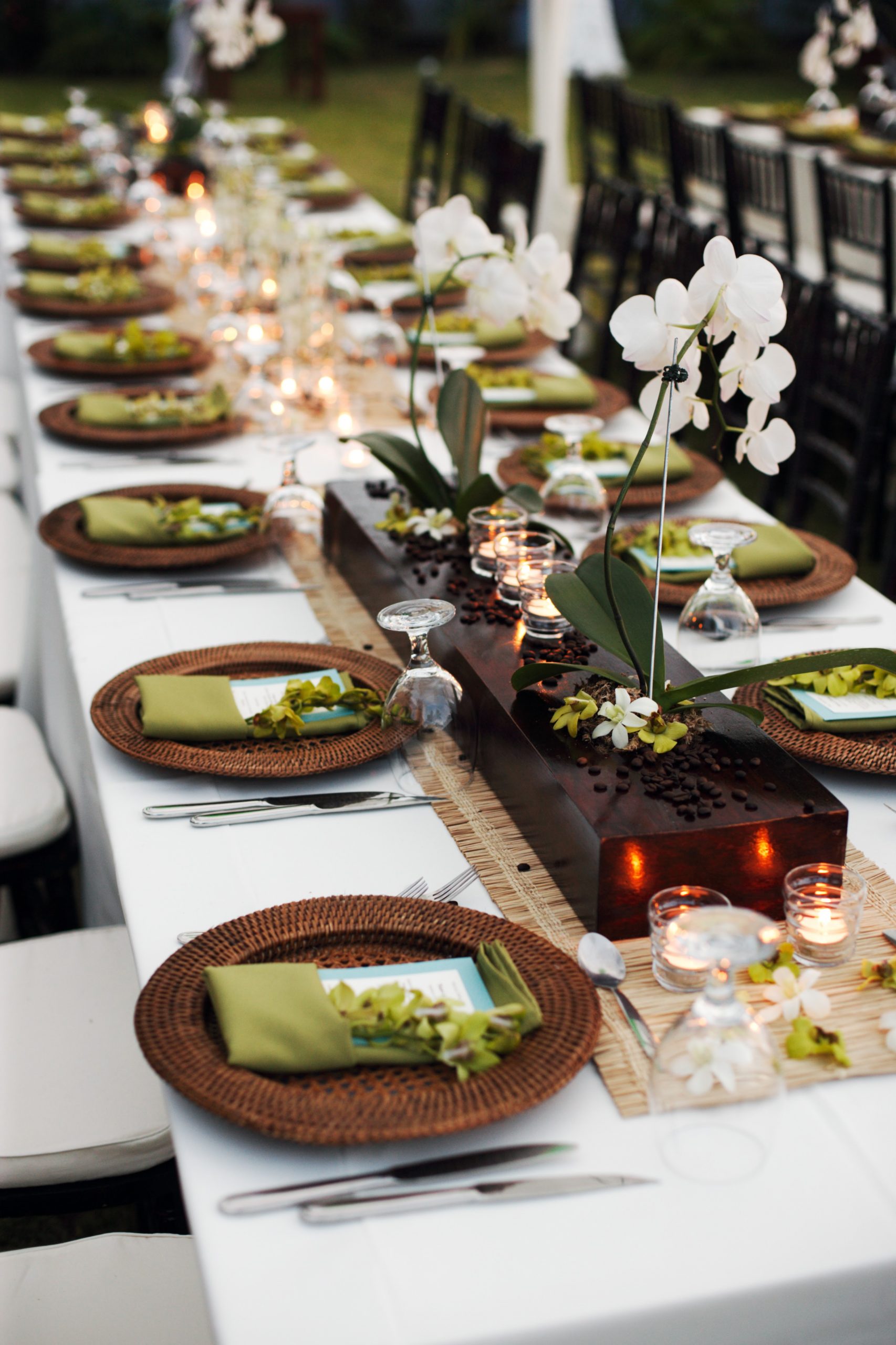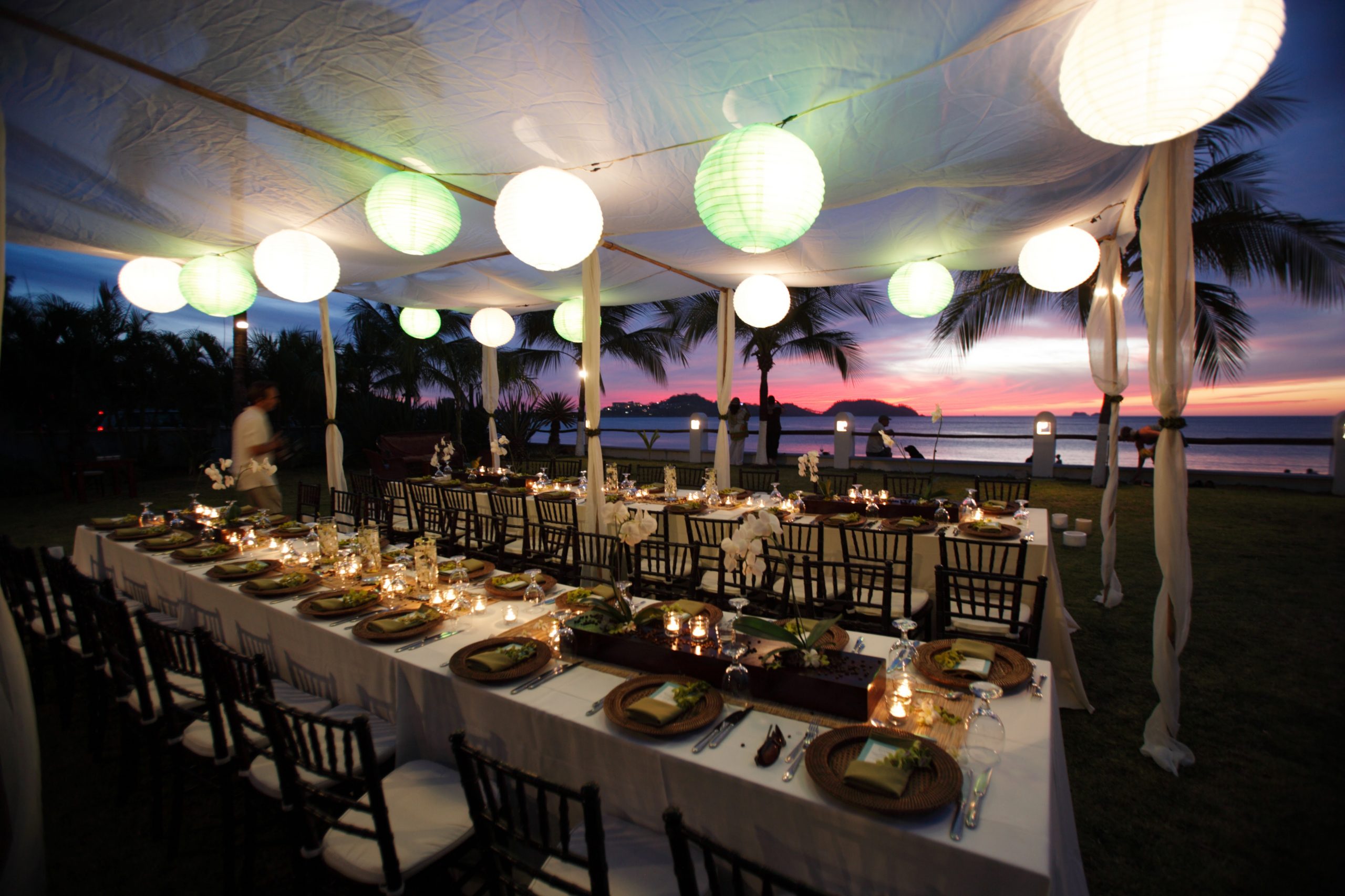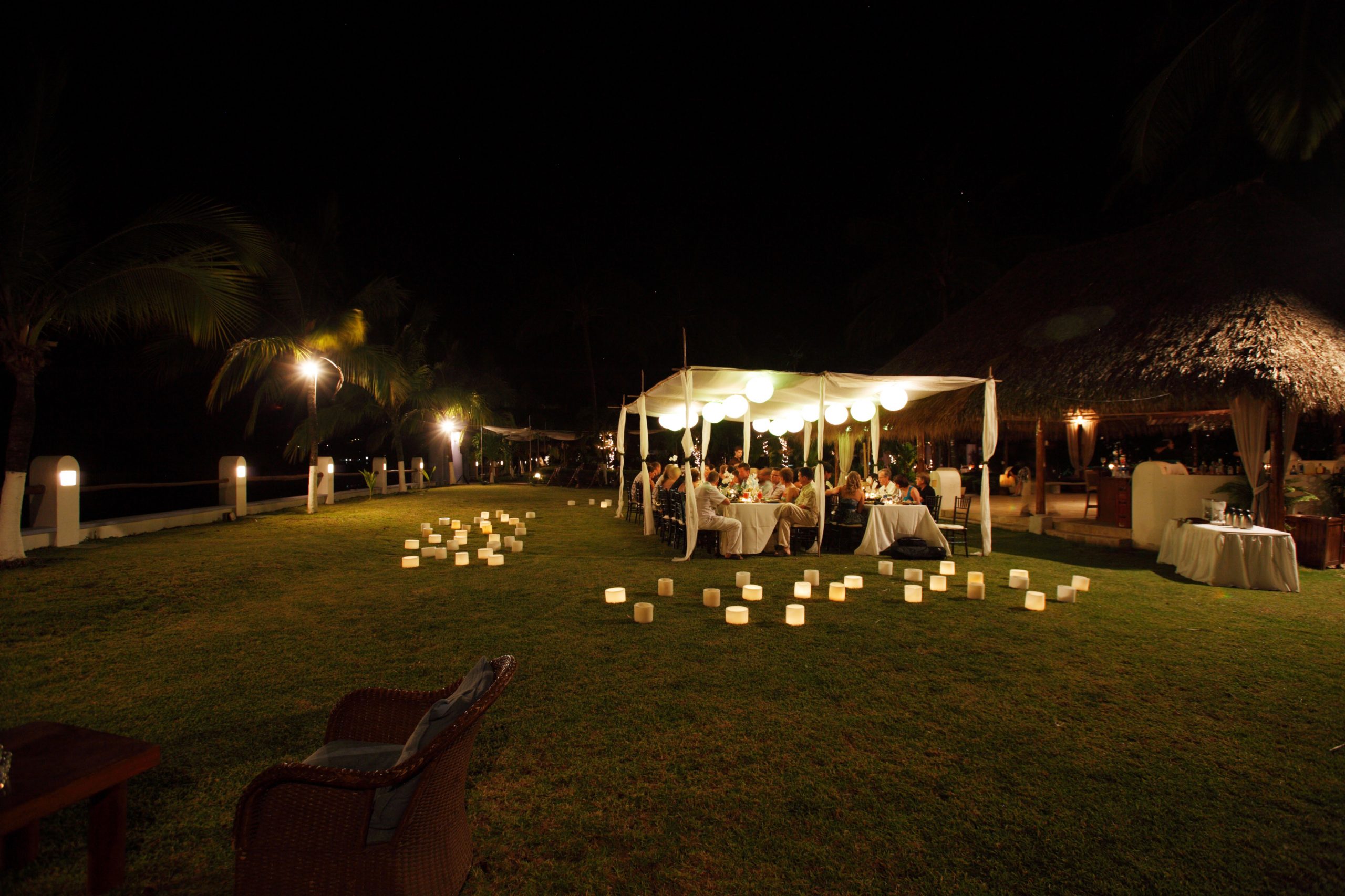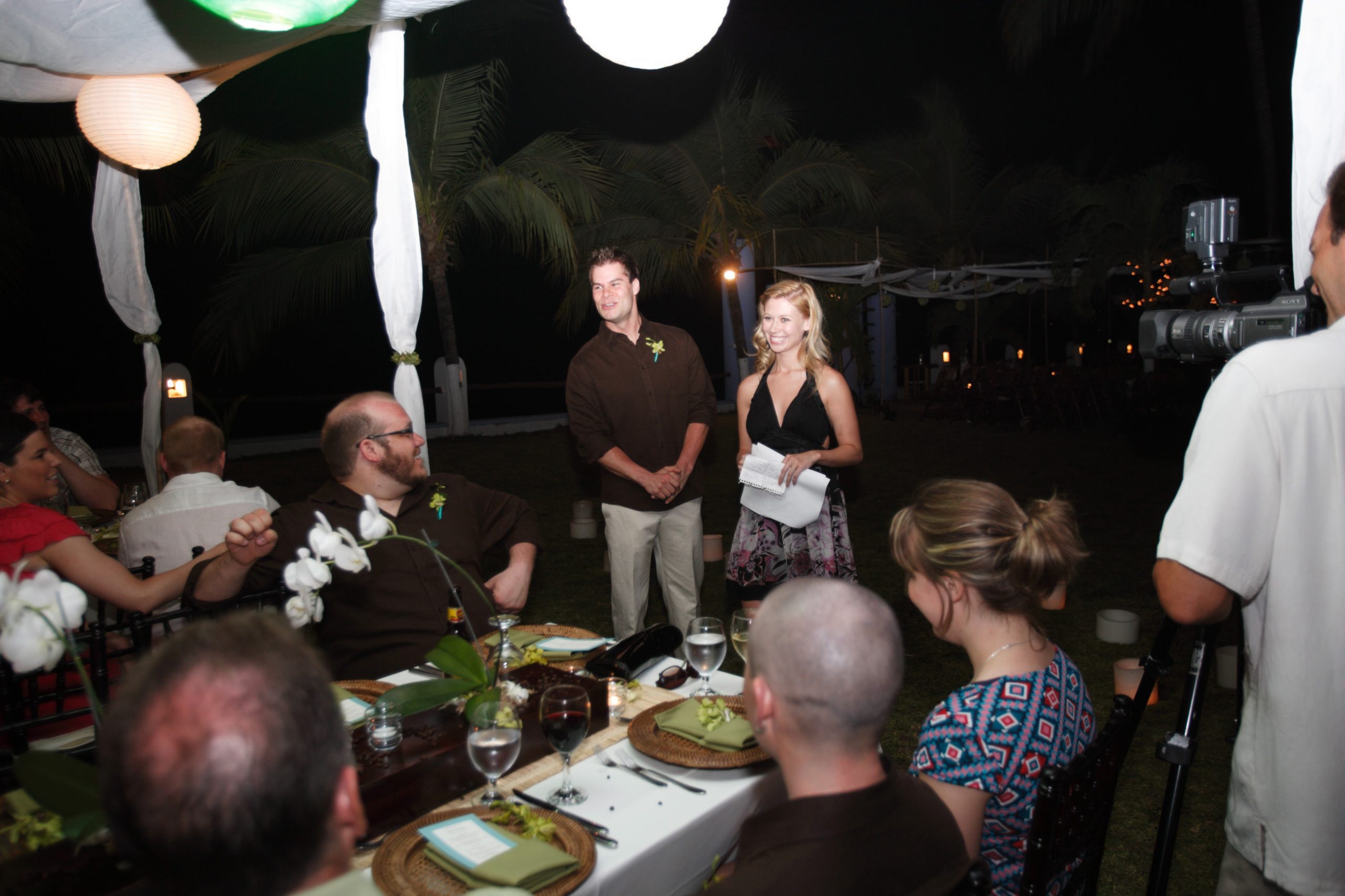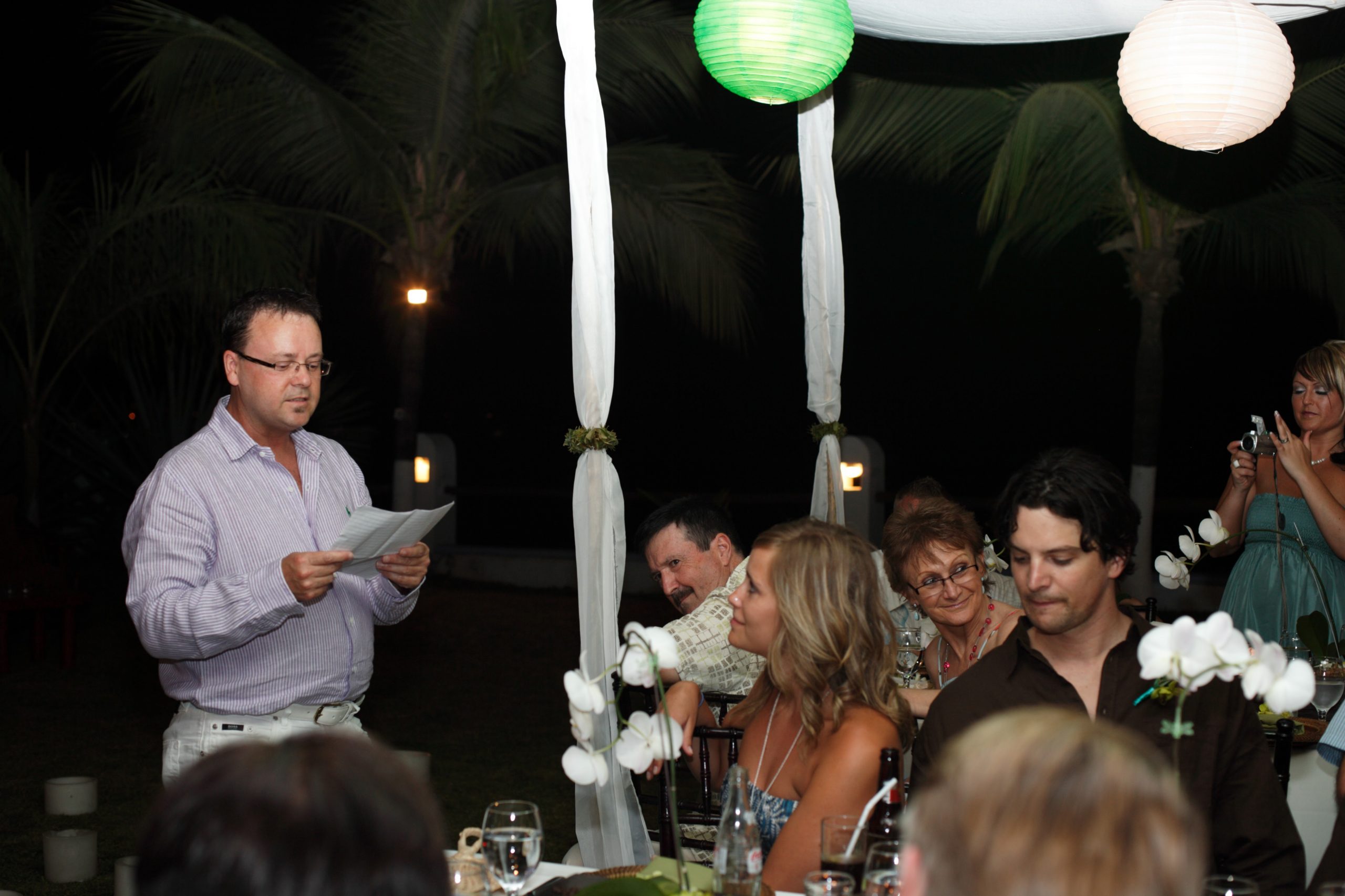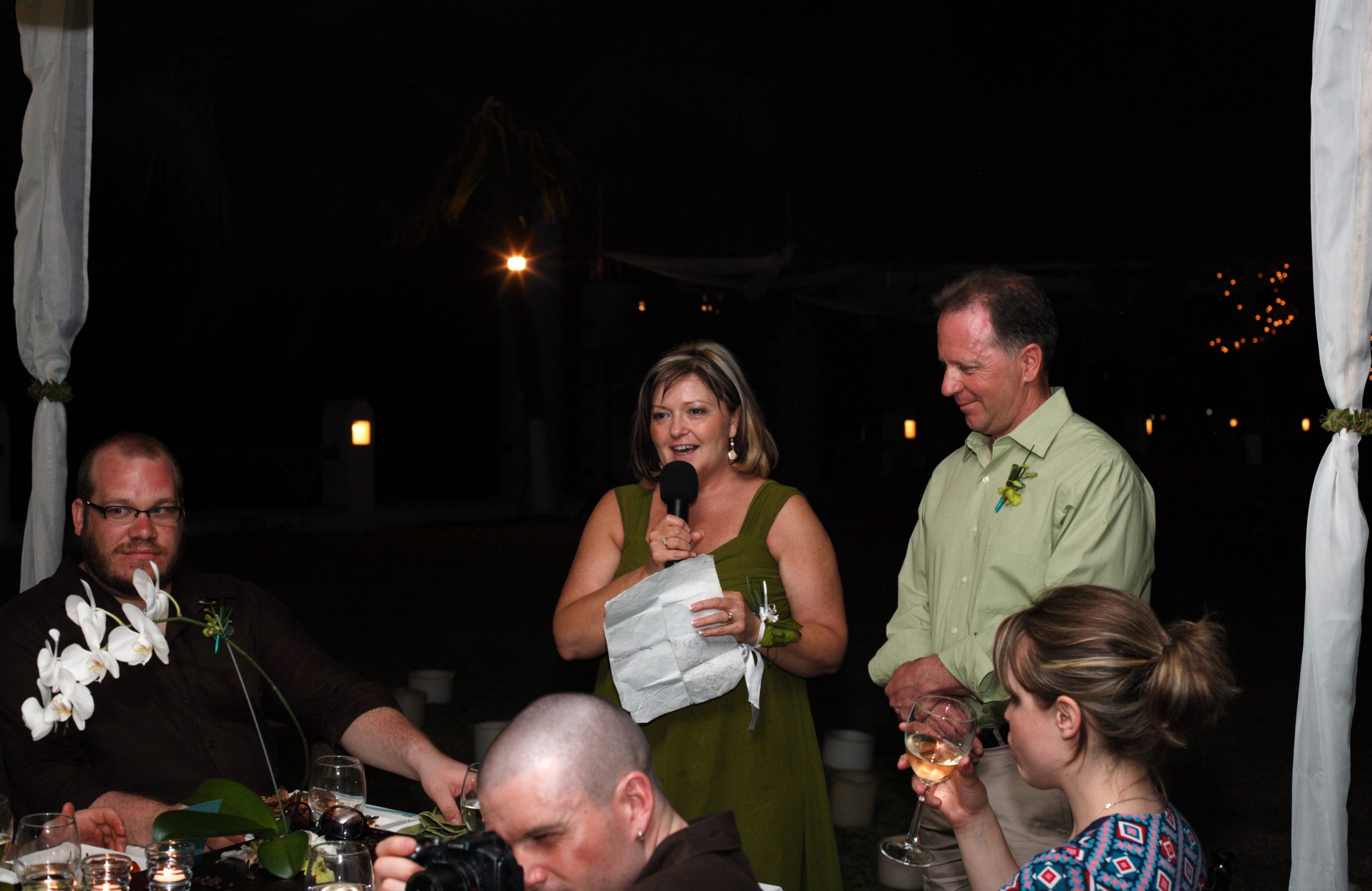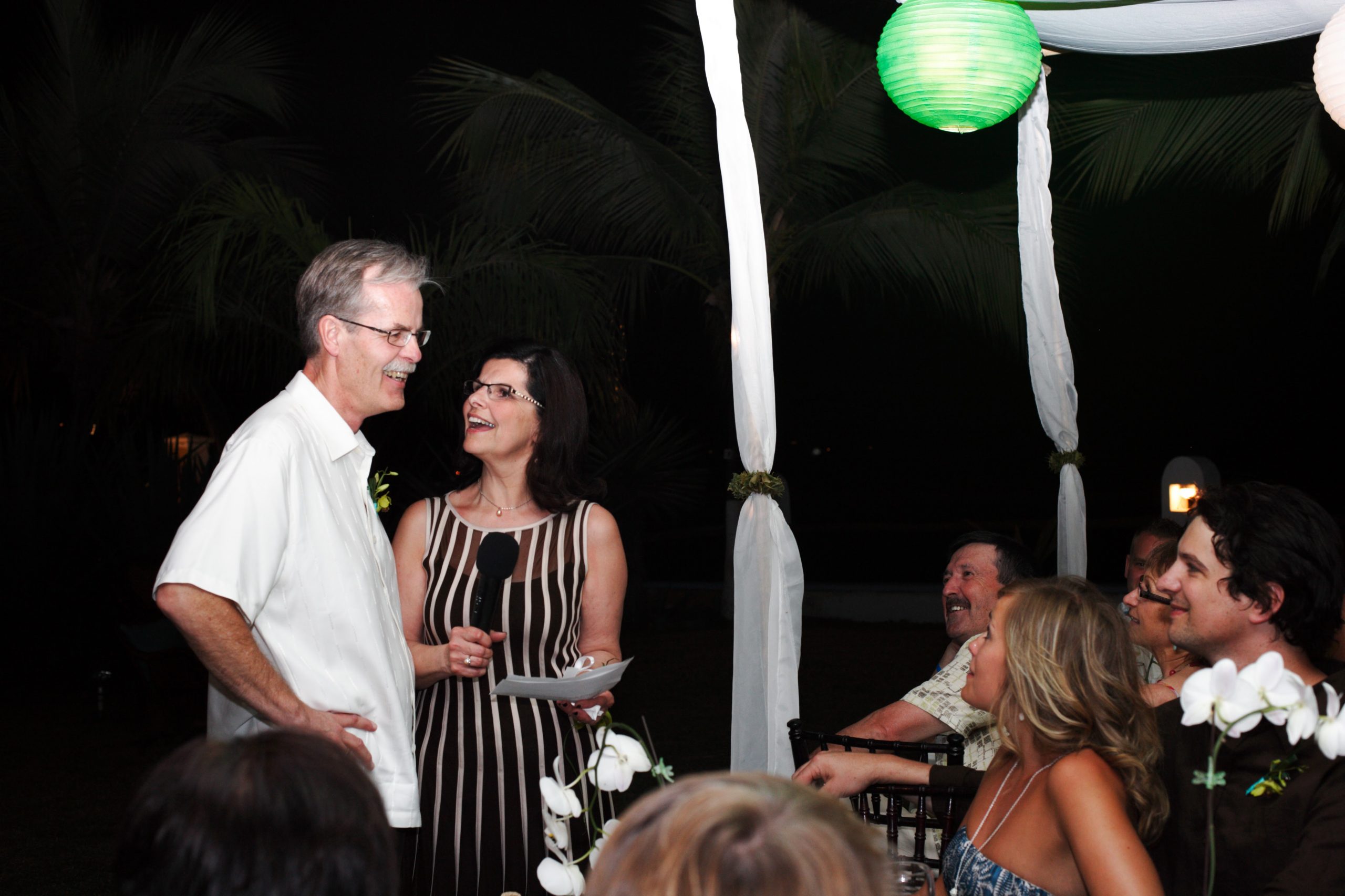 There was an expert cigar roller on site, and as some of our guests lit up, we surprised everyone with a fireworks show! After that, we danced and drank until the wee hours of the morning. It was truly one of the best days of our lives!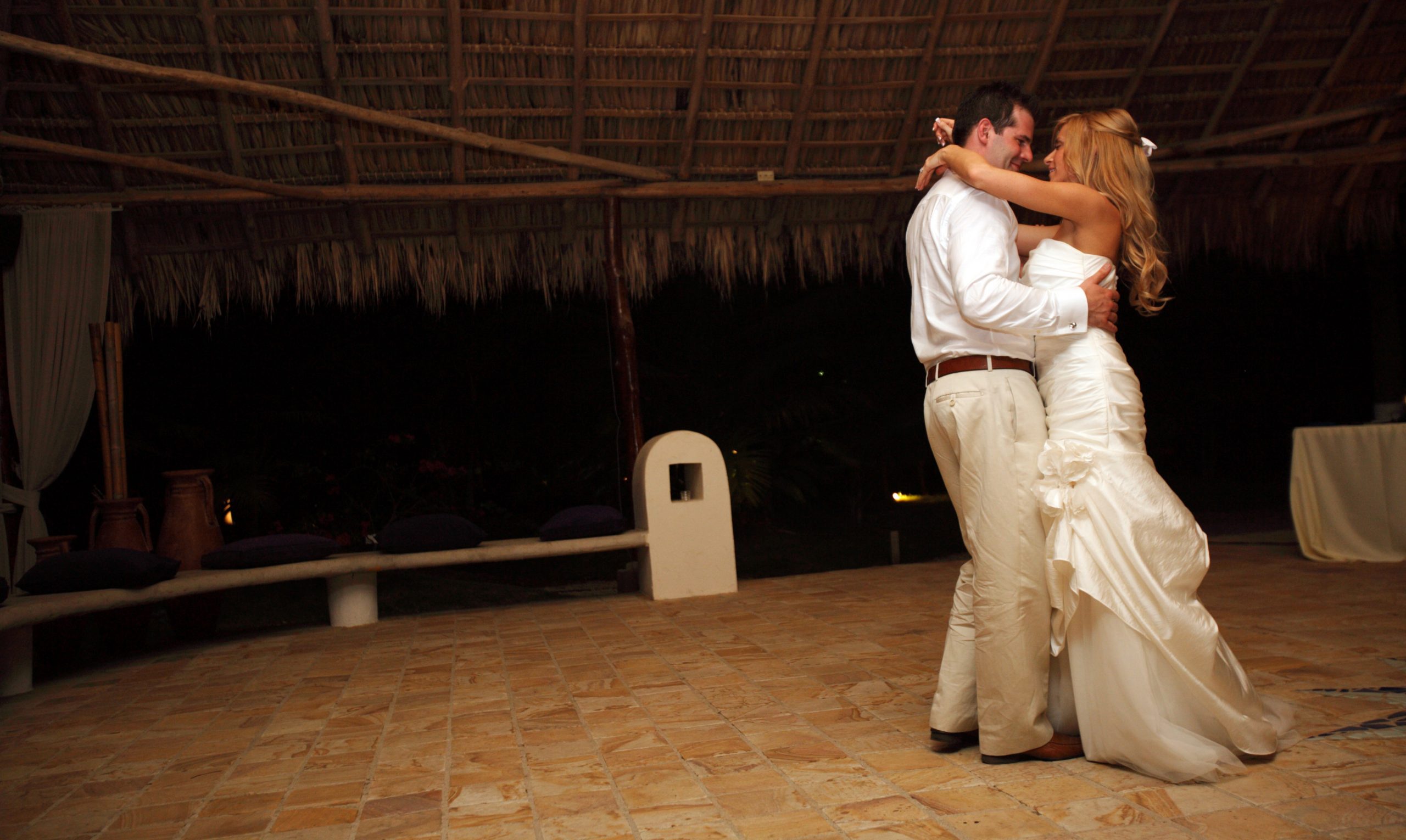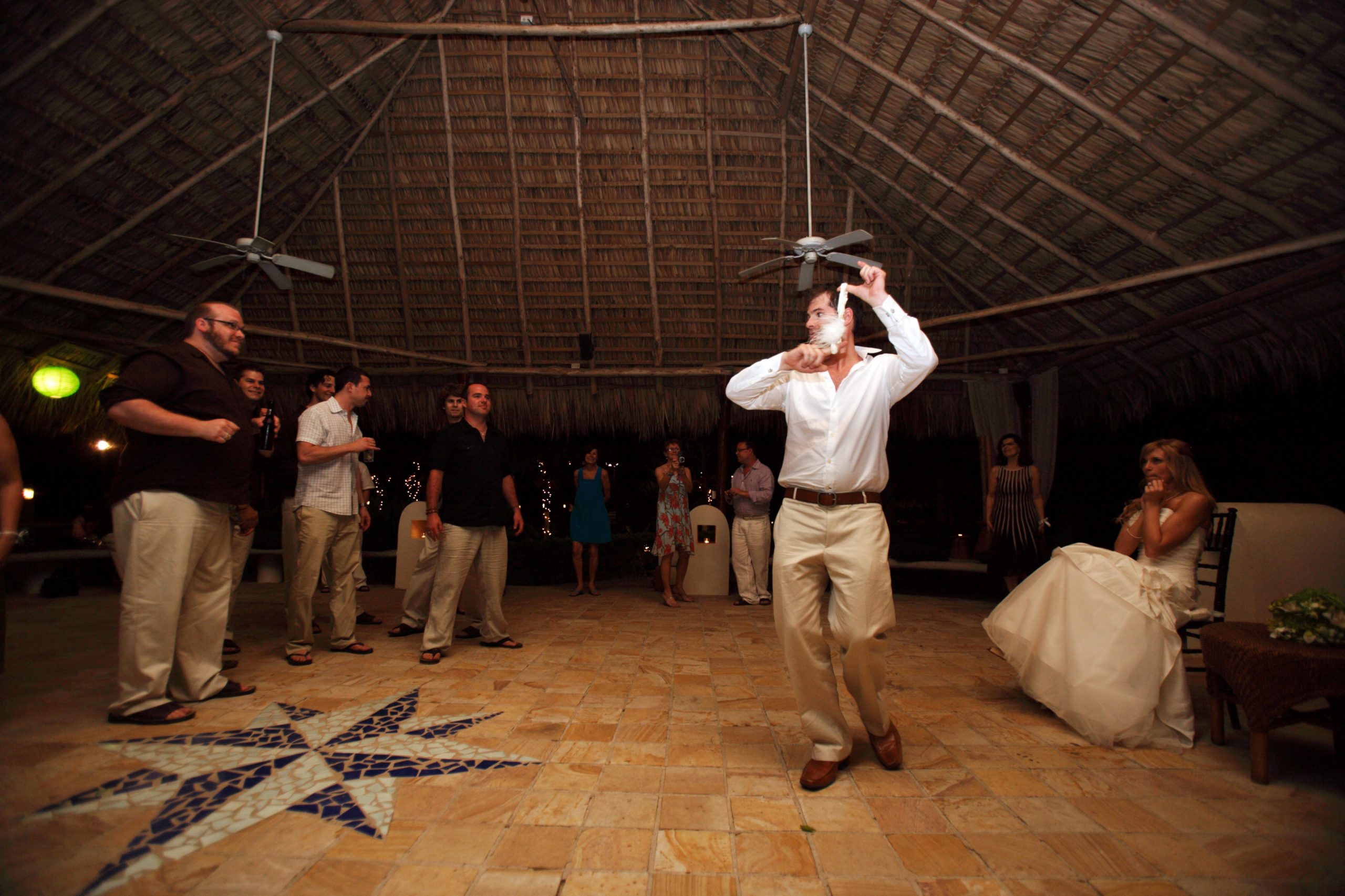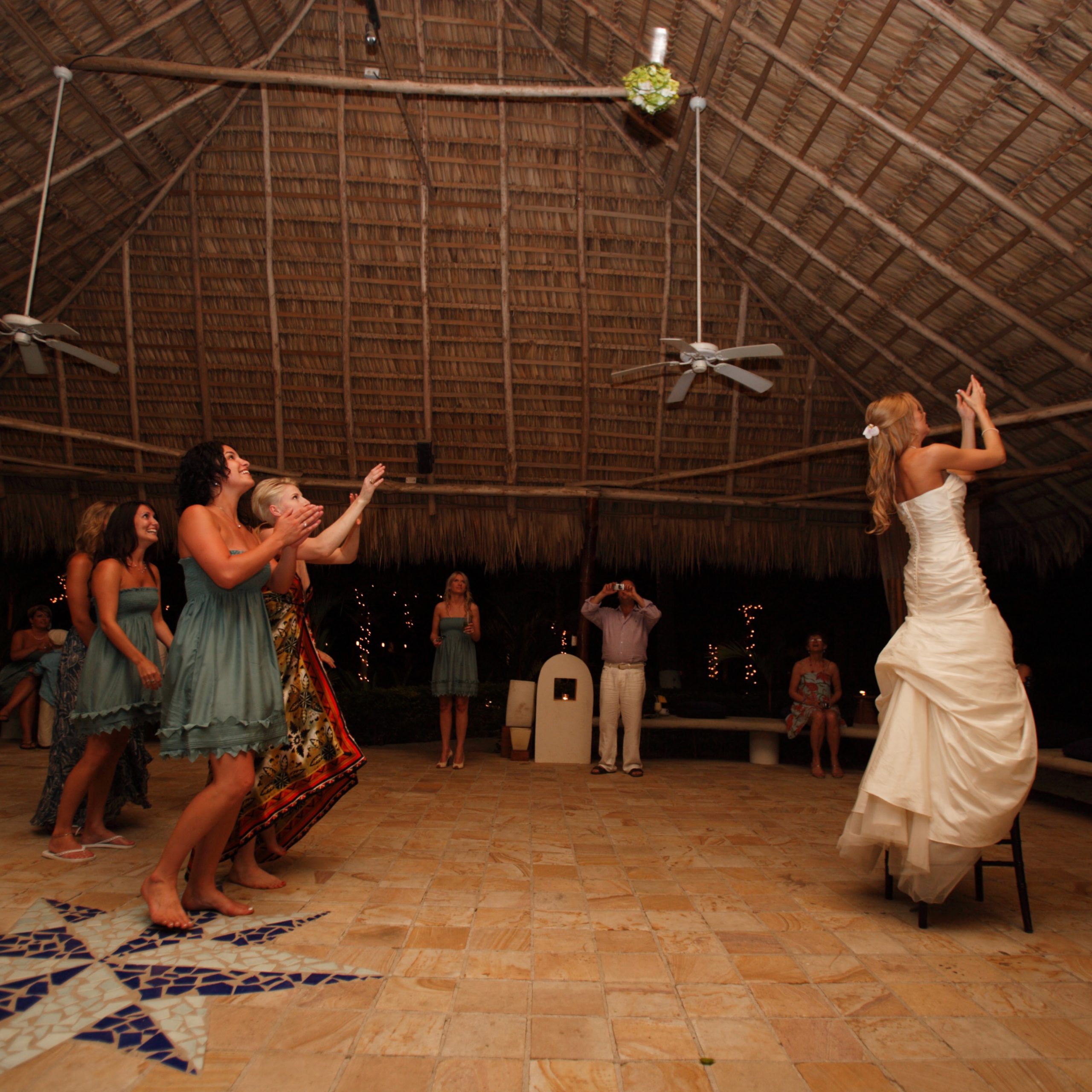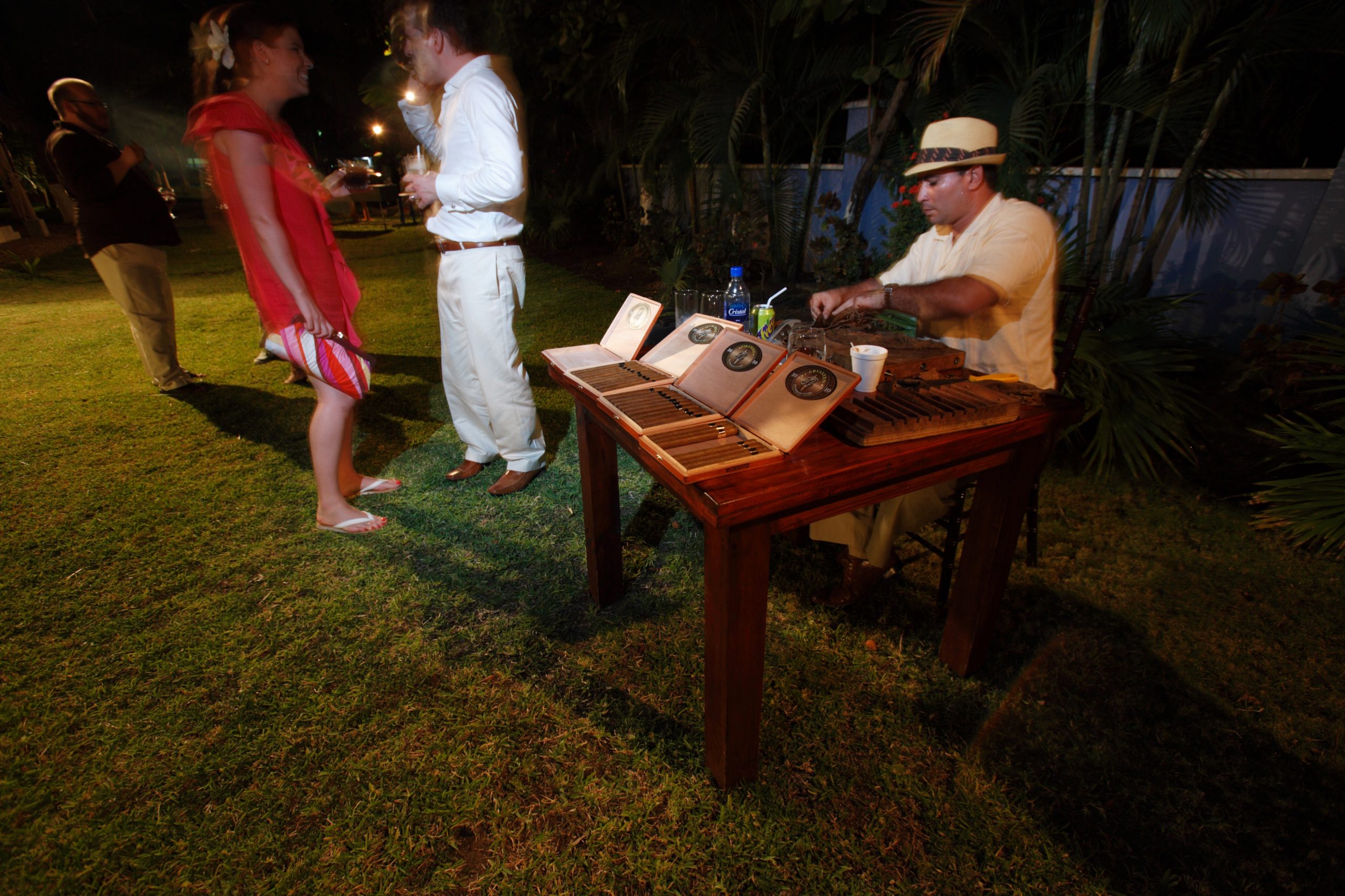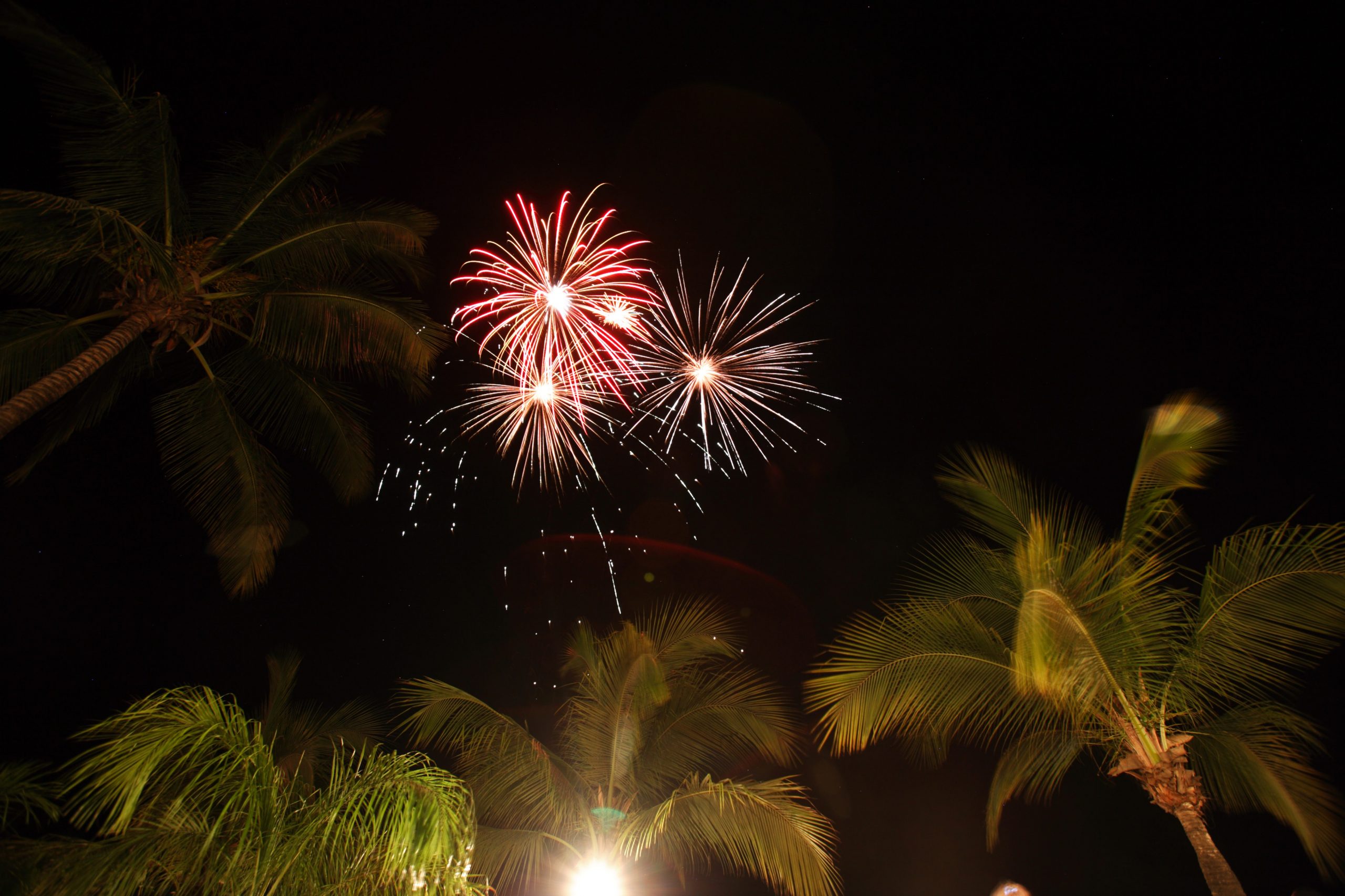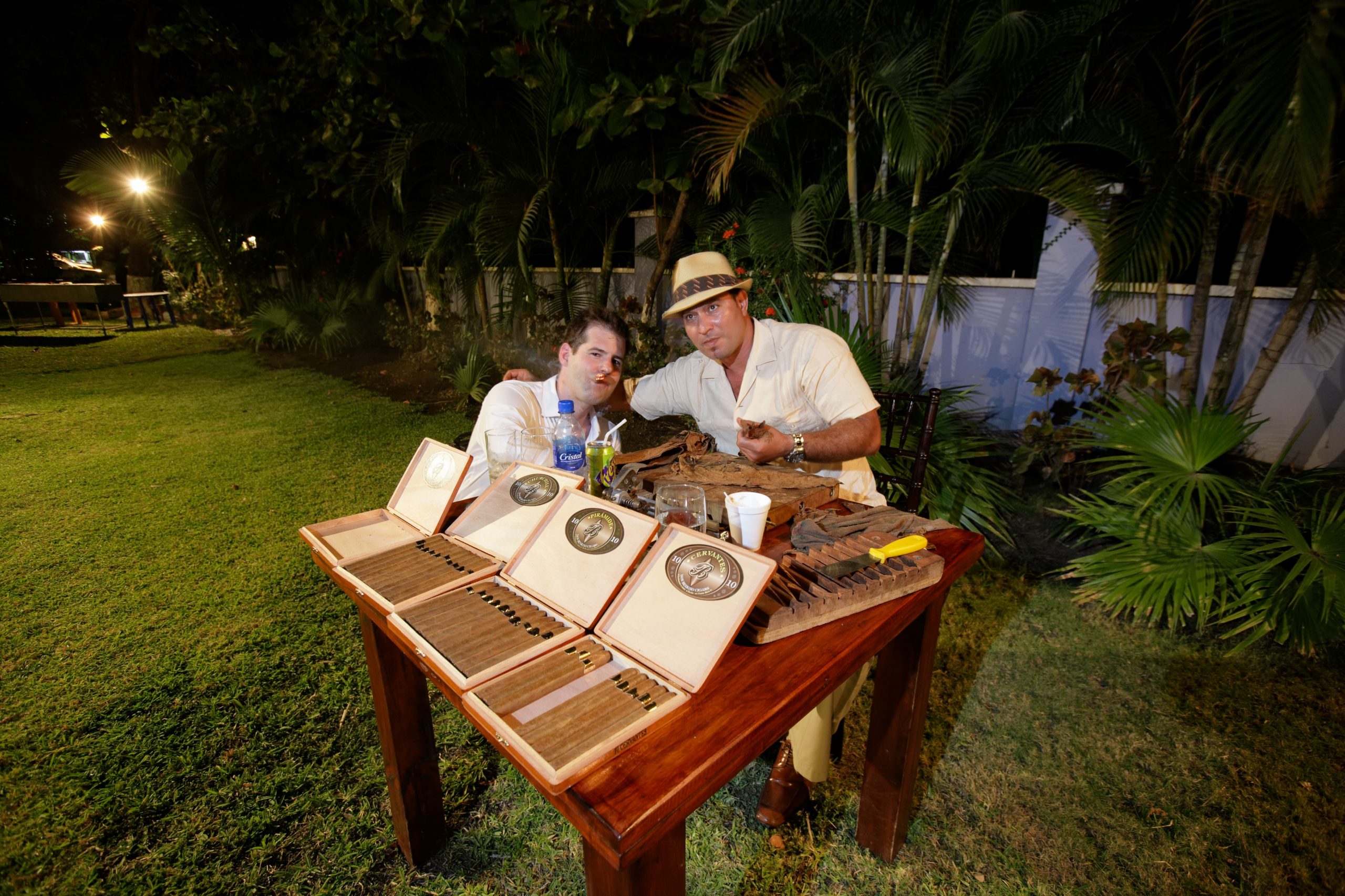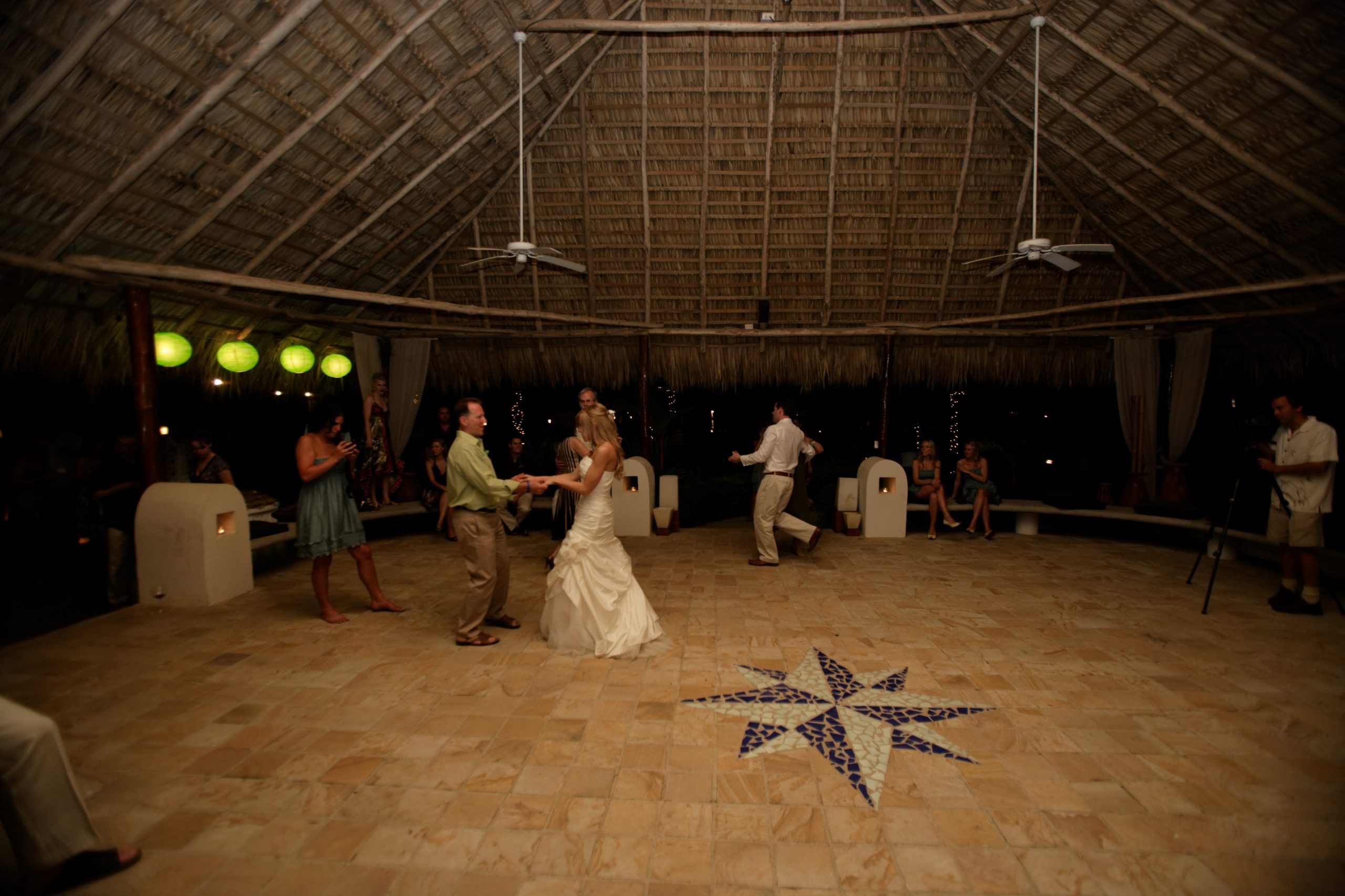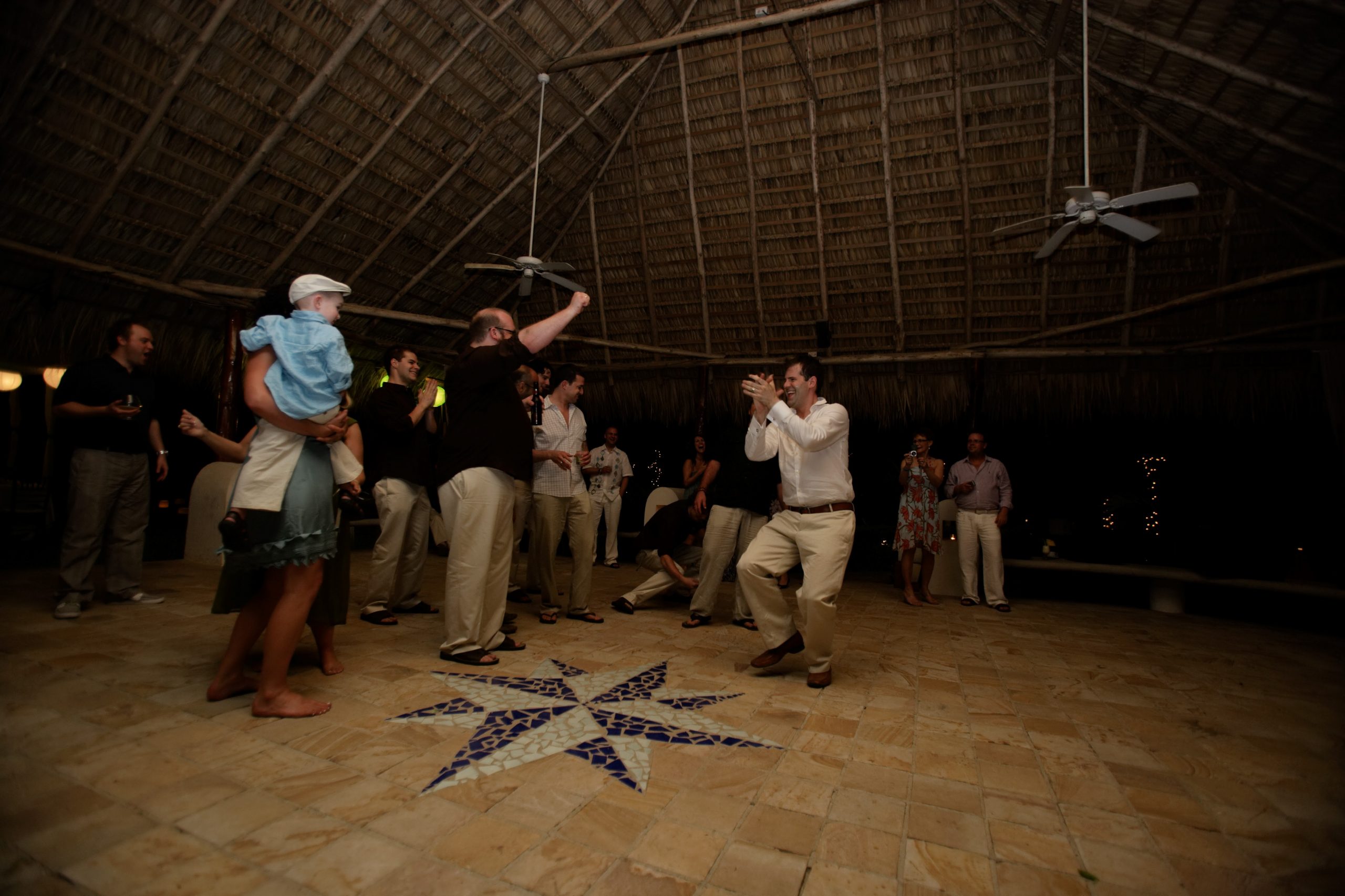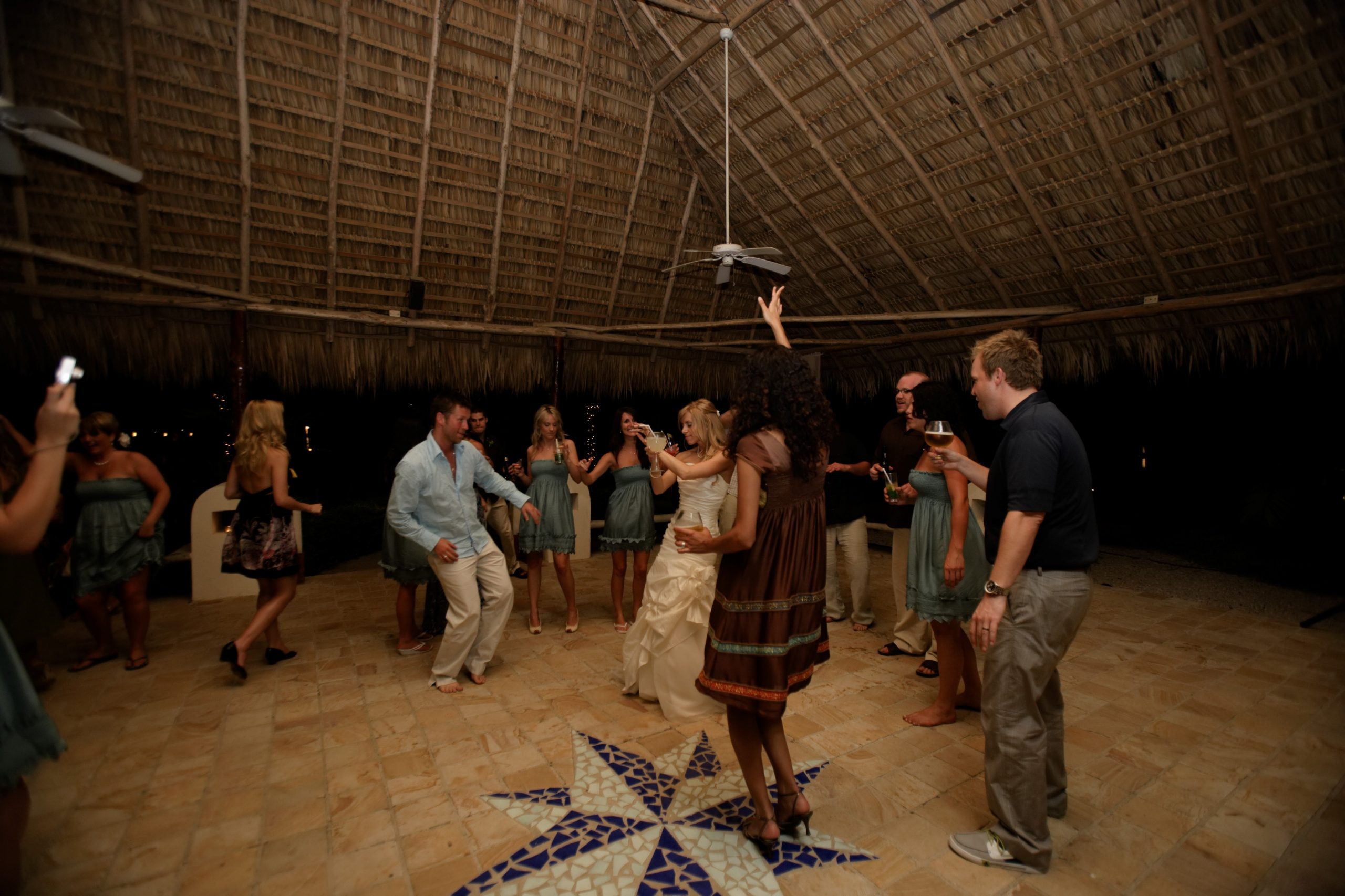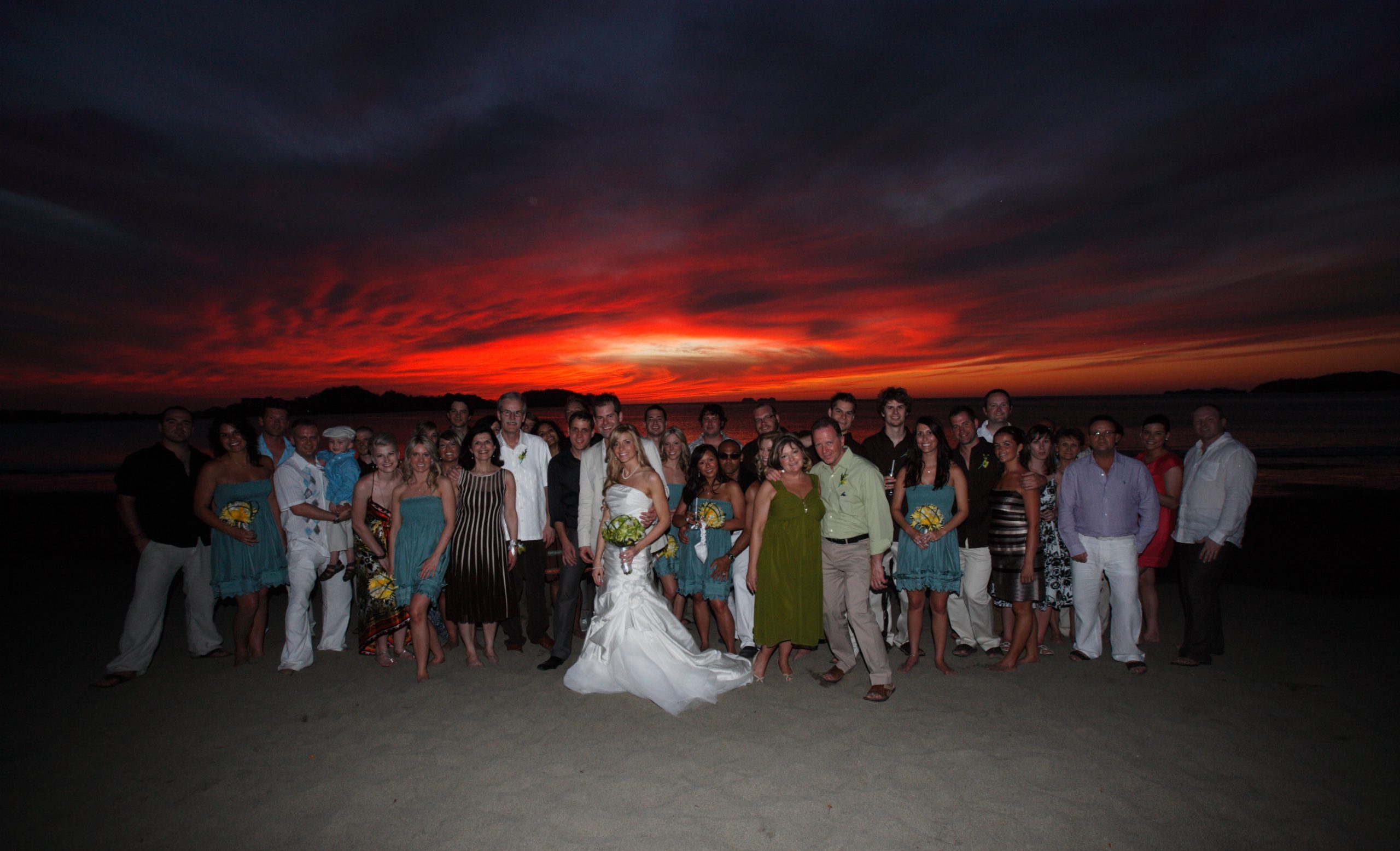 I hope you enjoyed getting to know us a little more. Ask any questions in the comment section below.
Other Posts You'll Like:
Our Toy Story Halloween Costumes
xx