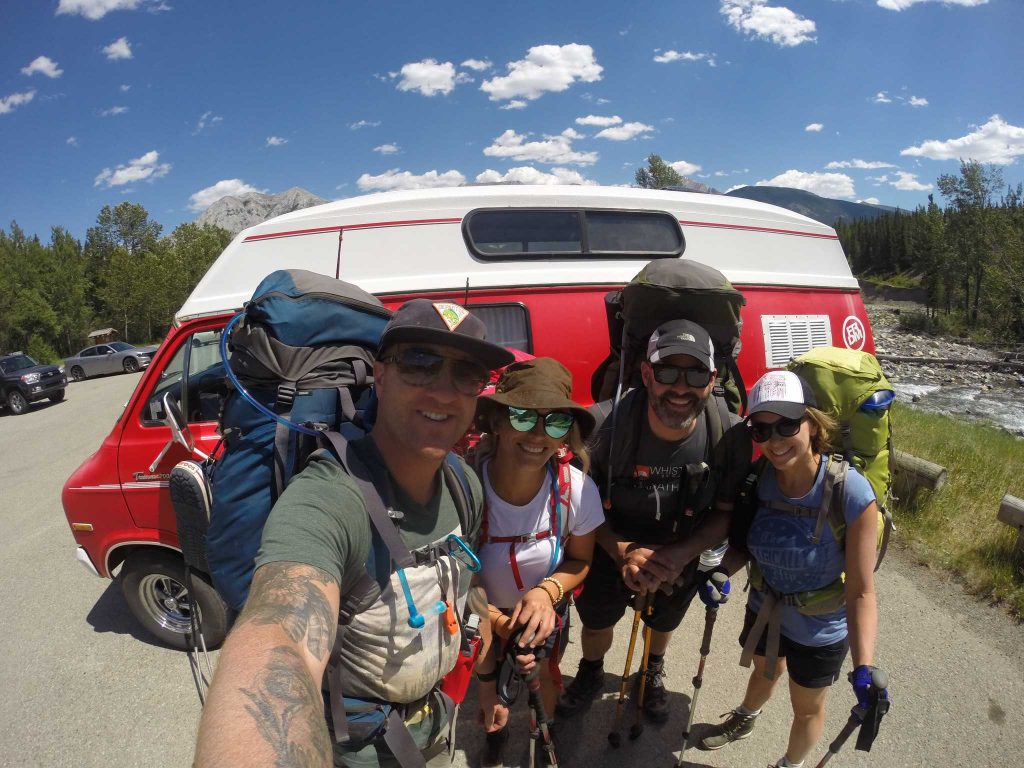 My husband Ryan turned 40 this April and, as you may know, we've been celebrating all year! There have been a few surprise parties, we went on a couple's trip to Chicago in June, and we also headed out on a hiking trip with our friends Kyla and Loz (who also turned 40 this year).
I hadn't been backcountry hiking since senior year of high school, but I was game from the early idea stage. Ryan, Loz and Kyla are seasoned hikers, so I felt a little spoiled going into the adventure knowing I could just trust whatever they decided. 🙂 With celebrations of Canada 150, the national parks were packed, and we were somewhat last-minute in our planning, so we went with the permits we could get: Ribbon Lake in Spray Valley Provincial Park.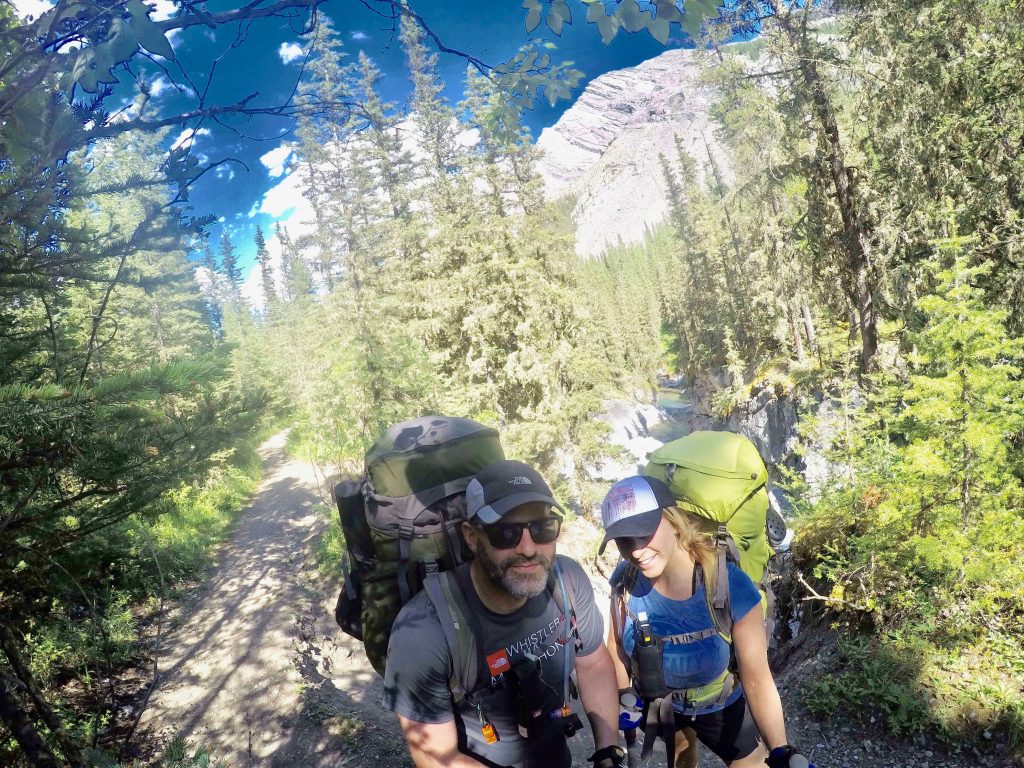 A few steps into the journey I had a Cheryl Strayed moment. Remember in her book 'Wild' when she writes about starting her hike and barely being able to take a step because her pack was so heavy? While my pack weight was manageable (31 pounds), everything just felt awkward. I honestly didn't know if I would make it. Thank goodness for the gorgeous weather and equally gorgeous views providing a welcome distraction. A few kilometres in, I had found my groove.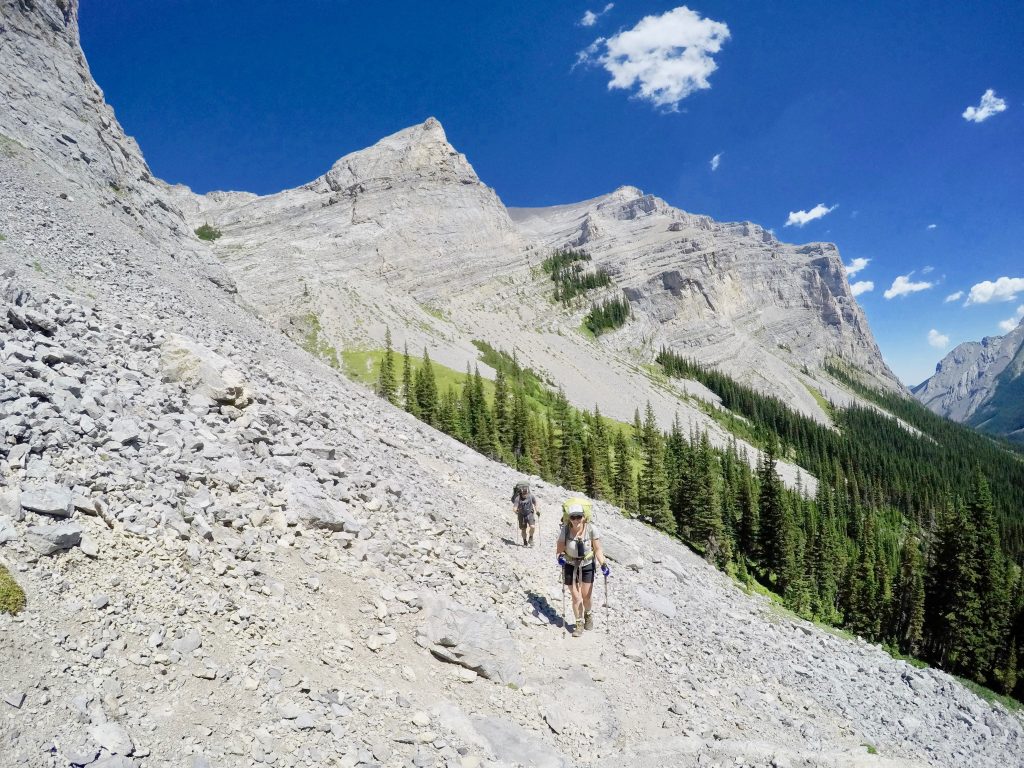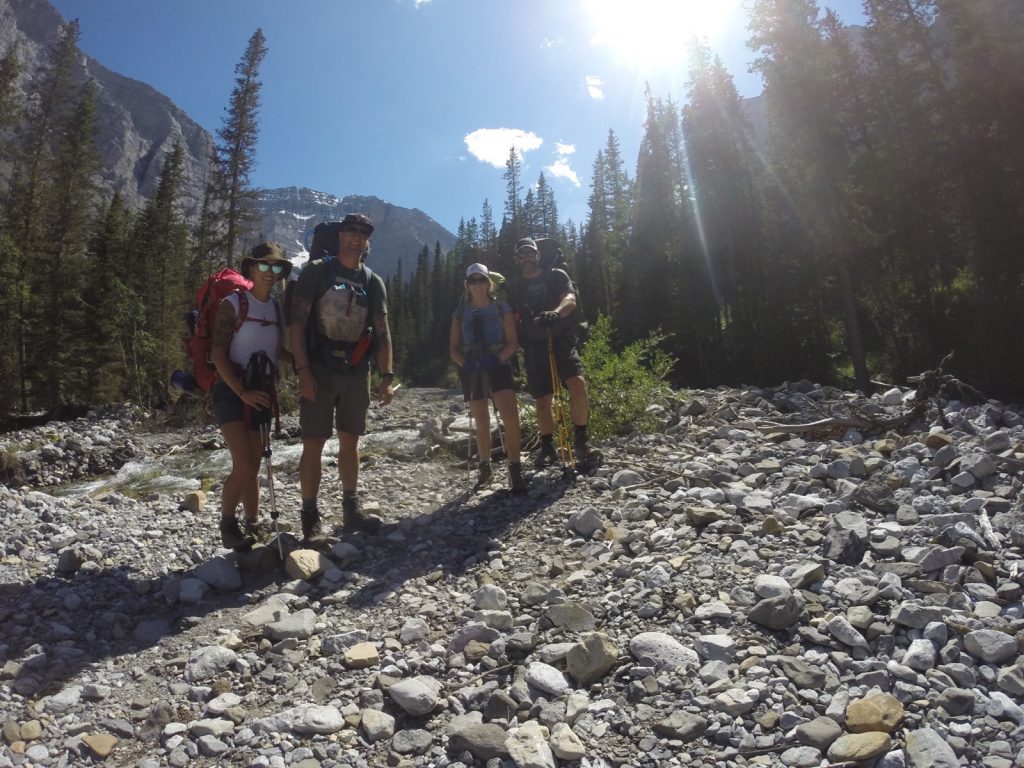 One of the most amazing parts of this adventure was the connection with the people I was with. When you're on the trail there are moments of quiet when you're in your own thoughts, and there are also moments of great, deep conversation. I love being able to step outside of our normal environment every so often to really connect. I believe it's imperative to maintaining strong, meaningful relationships (including a great marriage).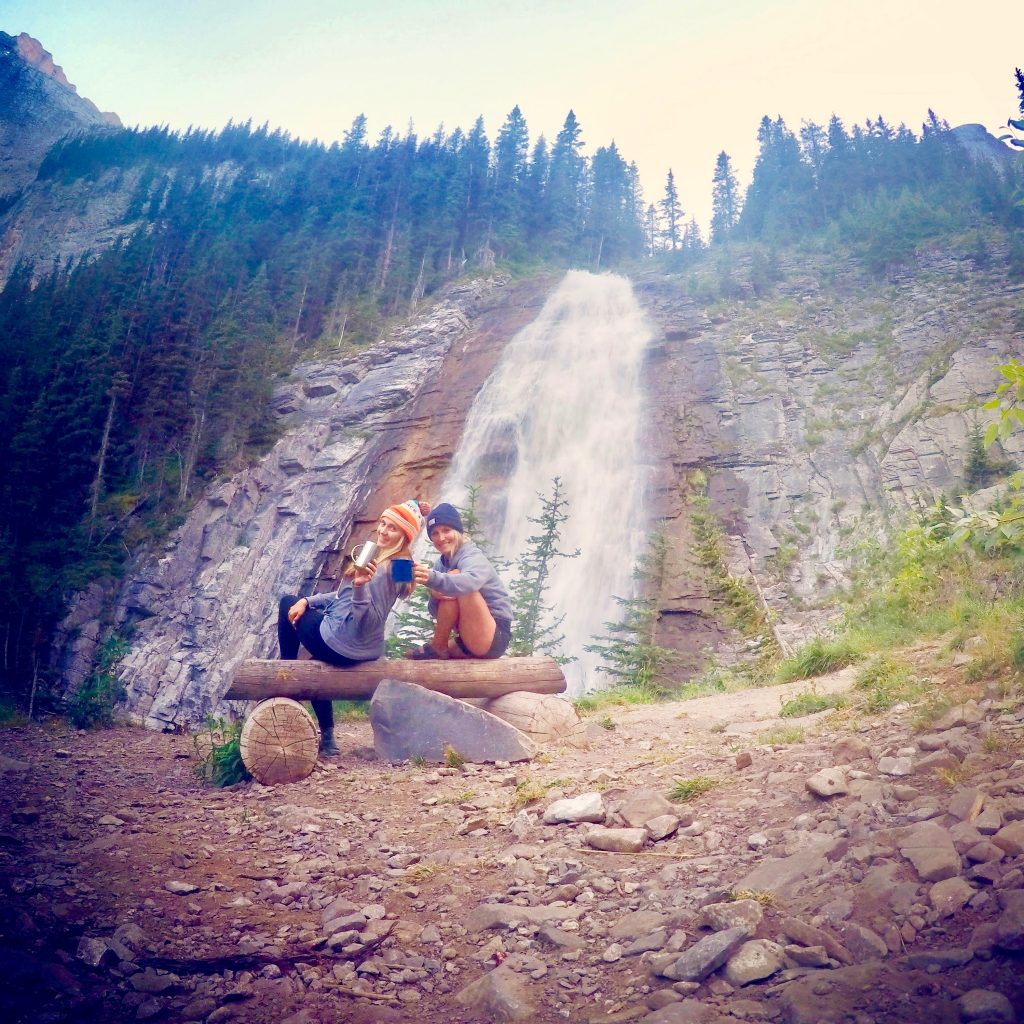 This waterfall was an amazing morning coffee spot.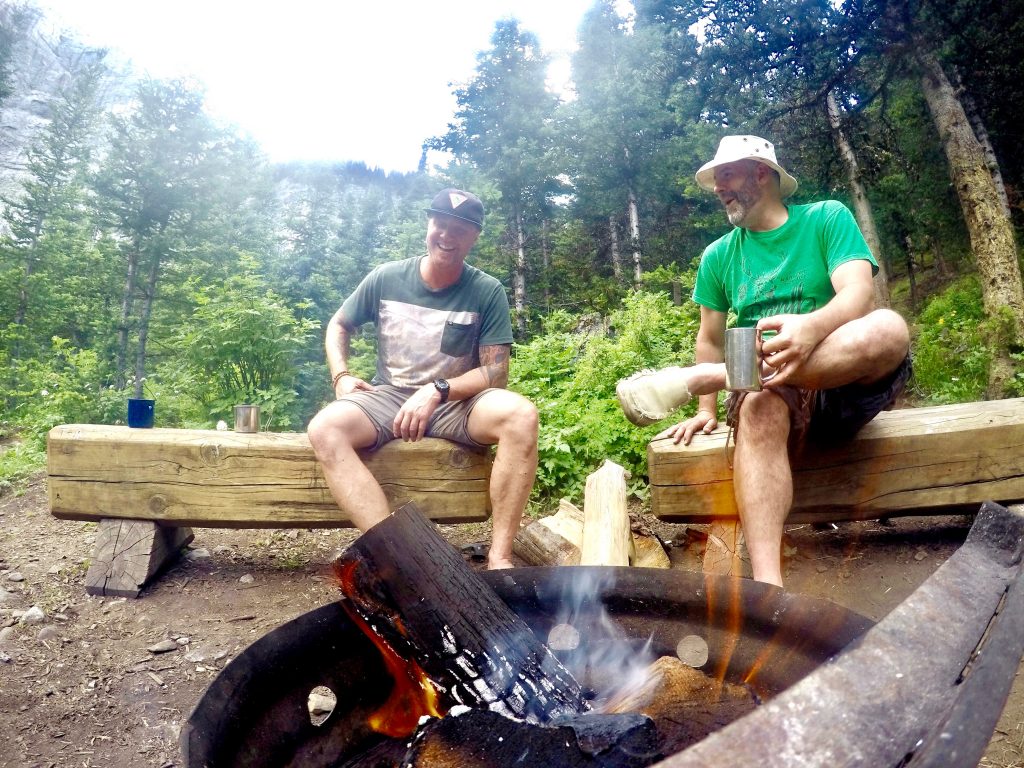 We knew the second day of our hike would include a chain crossing. For those of you who don't know (I didn't before this trip), it's chains screwed into the side of a cliff that you use to pull yourself up…with no harness and a massive pack strapped to your back. I'm not going to lie, I was nervous.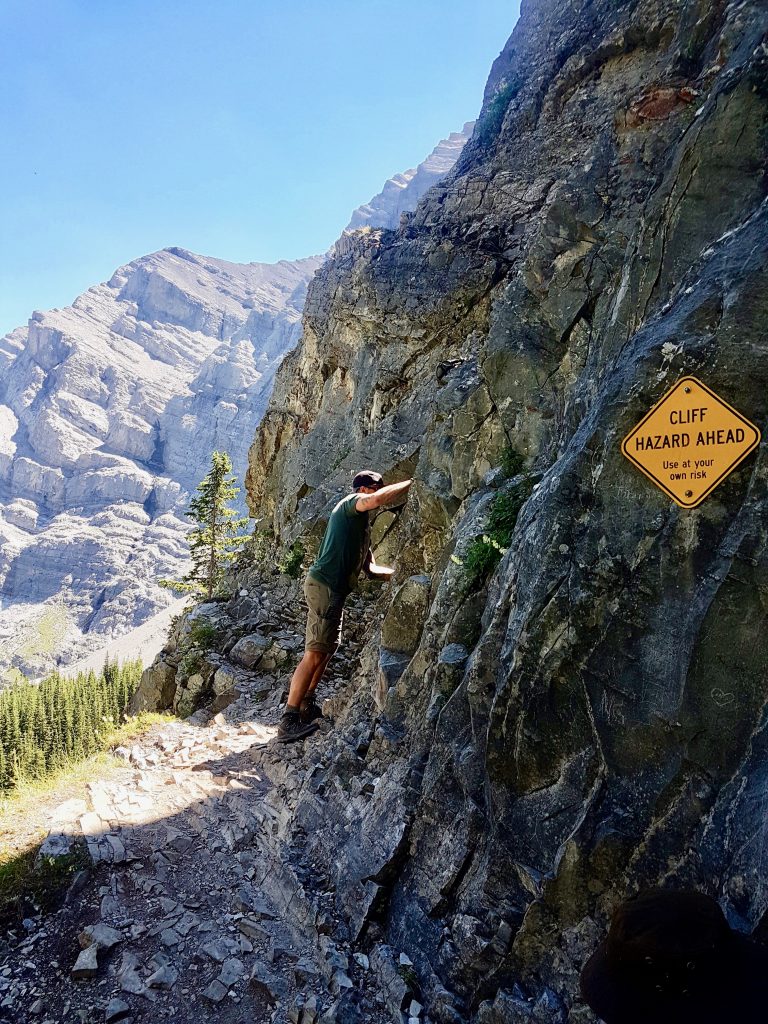 Once we climbed the first part of the cliff and got to the second, we knew we were in a jam. The rock was far too slippery to continue, and the danger of attempting the ascent wasn't worth it (especially thinking about our boys back at home). Once we'd decided to turn around, we took a moment on that cliff. We soaked in the views, and came to terms with and the realization that our hike wasn't going to wind up as planned.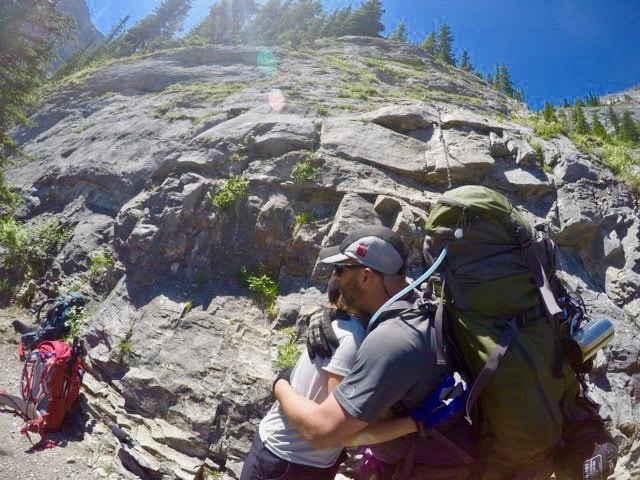 Once we got over the disappointment, excitement set in, as we started to think about what we would do with the rest of our holiday. We decided to car camp at Upper Kananaskis, and sneak in some fishing. The only wildlife we saw was a moose on the side of the road (and my husband on the beach).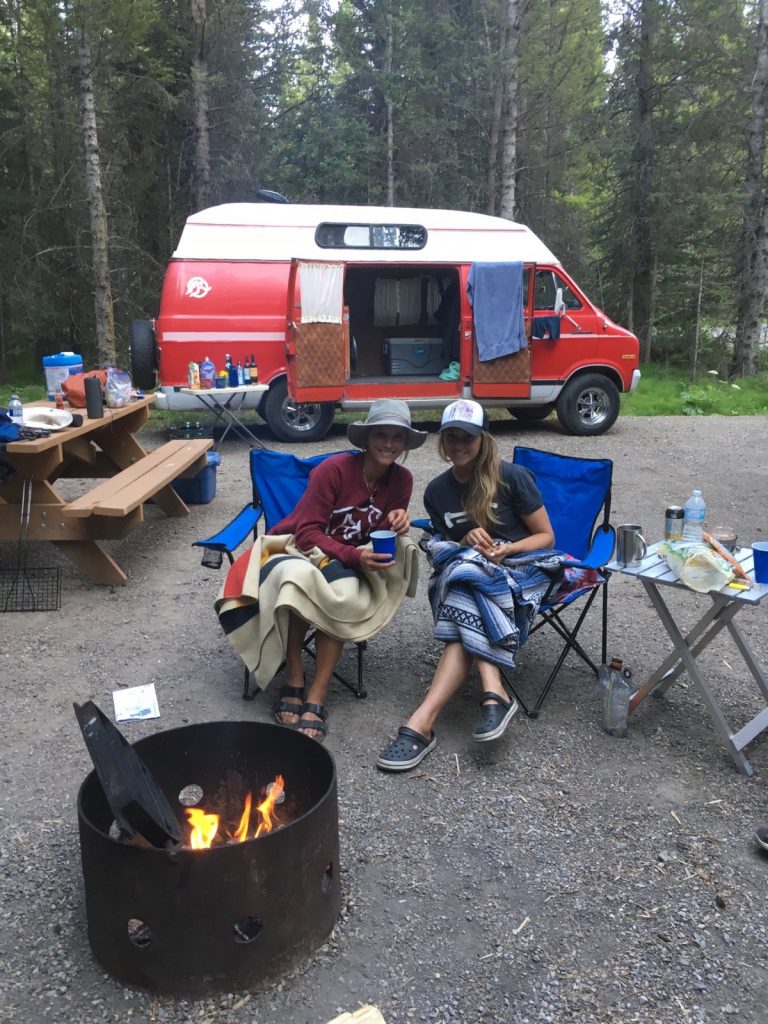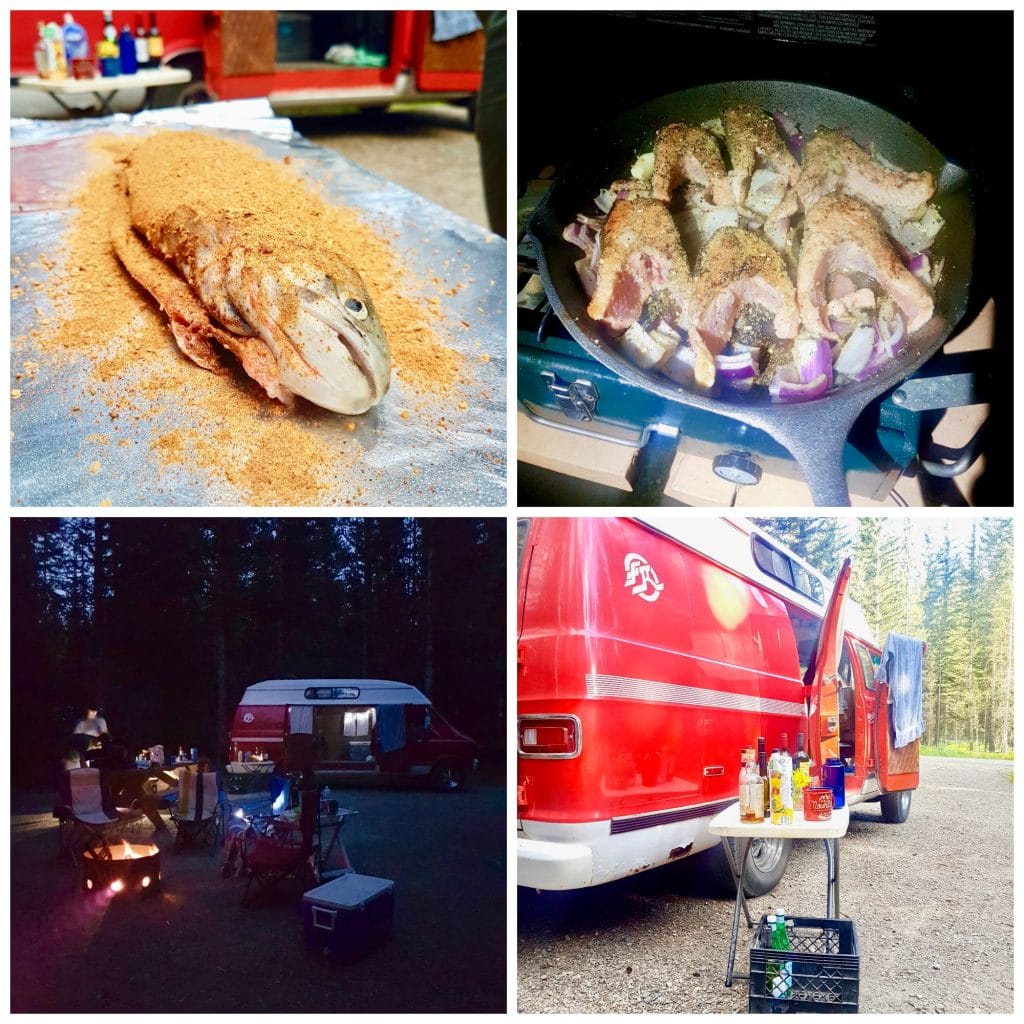 Even though our adventure didn't quite turn out as we had planned, that was ok. In fact, it may have even been better. Ultimately, our goal was to spend good quality time with our good friends, and that definitely happened.
What's your favourite way to connect with friends and family?
(For those of you that love to hike, here are a few items I love for outdoor adventure. Don't forget to 'Pin' it for later!)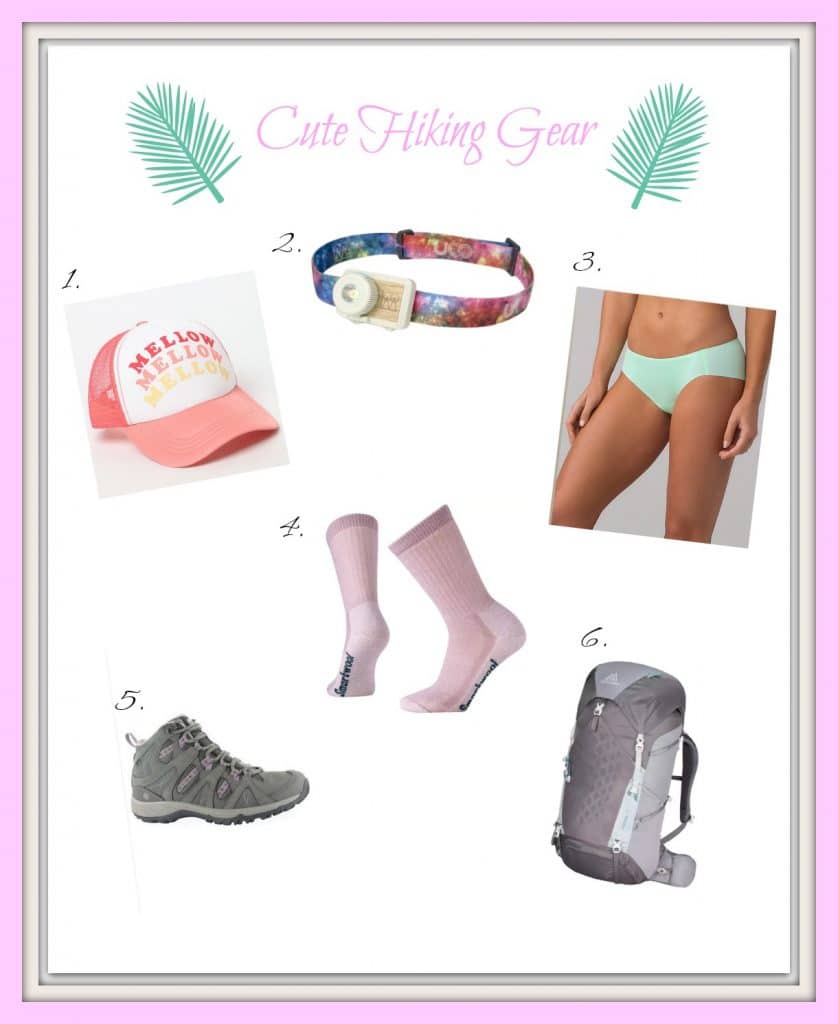 1. Billabong 'Mellow' Trucker Hat | 2. UCO Hundred Headlamp | 3. Namastay Put Hipster Undies | 4. Smartwool Hiking Socks | 5. Hi Tec Hiking Boots | 6.Gregory Maven Backpack
xx