Family movie night – what we watched, what we wore, and what we ate.
Also, five ideas on how to sneak in quality family time when you have no time!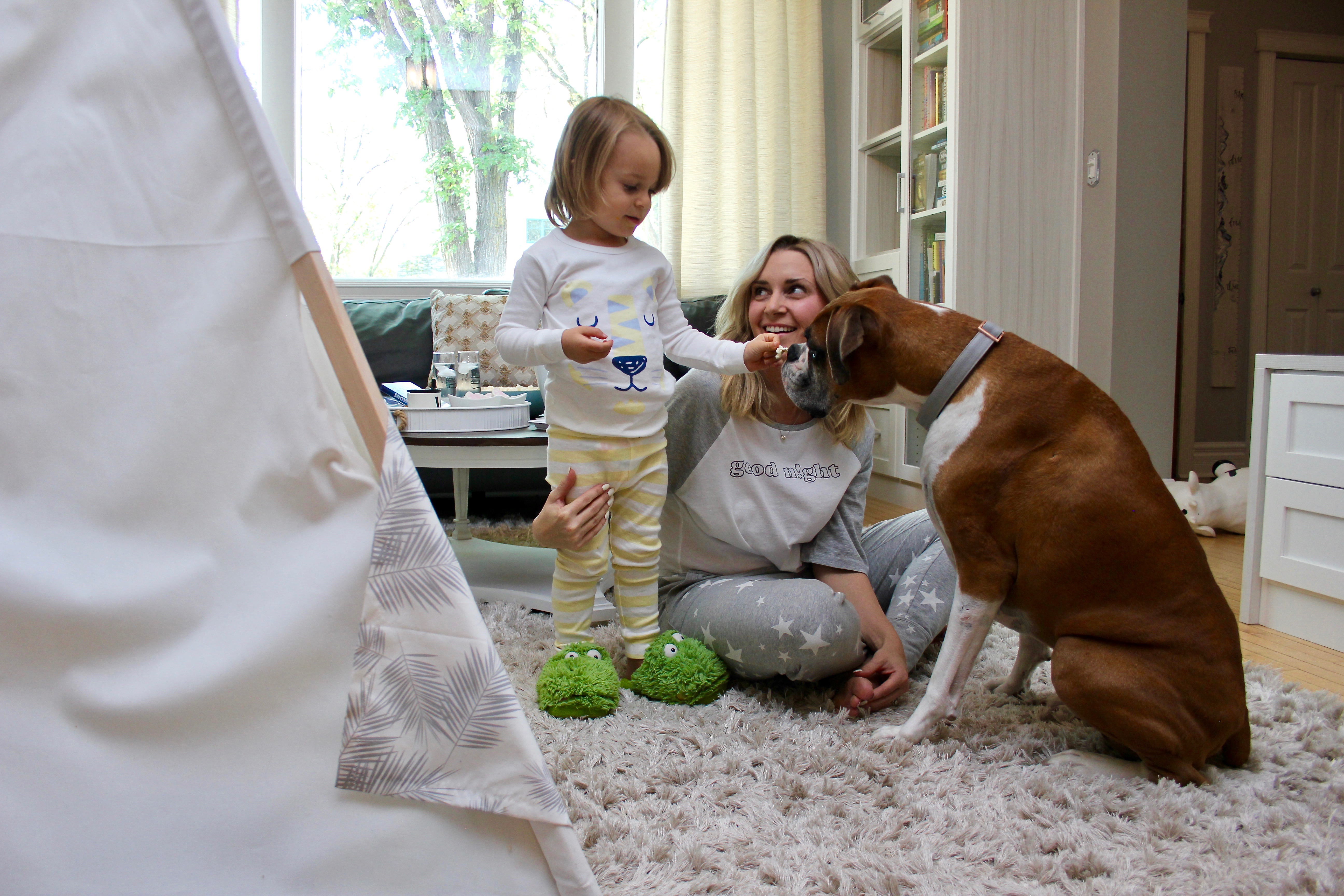 There's something so magical about watching movies, isn't there? Not just the actual hour and a half, but the anticipation and preparation leading up to it, too. Waiting for the movie to be released, getting your snacks together…it's so much more than just pressing play. Movie time can be such a special time with family. When I was a little girl, I'd get so excited to go to the video store, desperately hoping the movie I wanted to rent wasn't already gone (remember those days?!), making popcorn (with tons of butter!), getting snuggly, and settling in for a couple hours of entertainment. These days, I'm all about unplugging and truly connecting with loved ones (without screen time), but a little bit sprinkled in here and there is fine…and fun! In fact, we're all about it.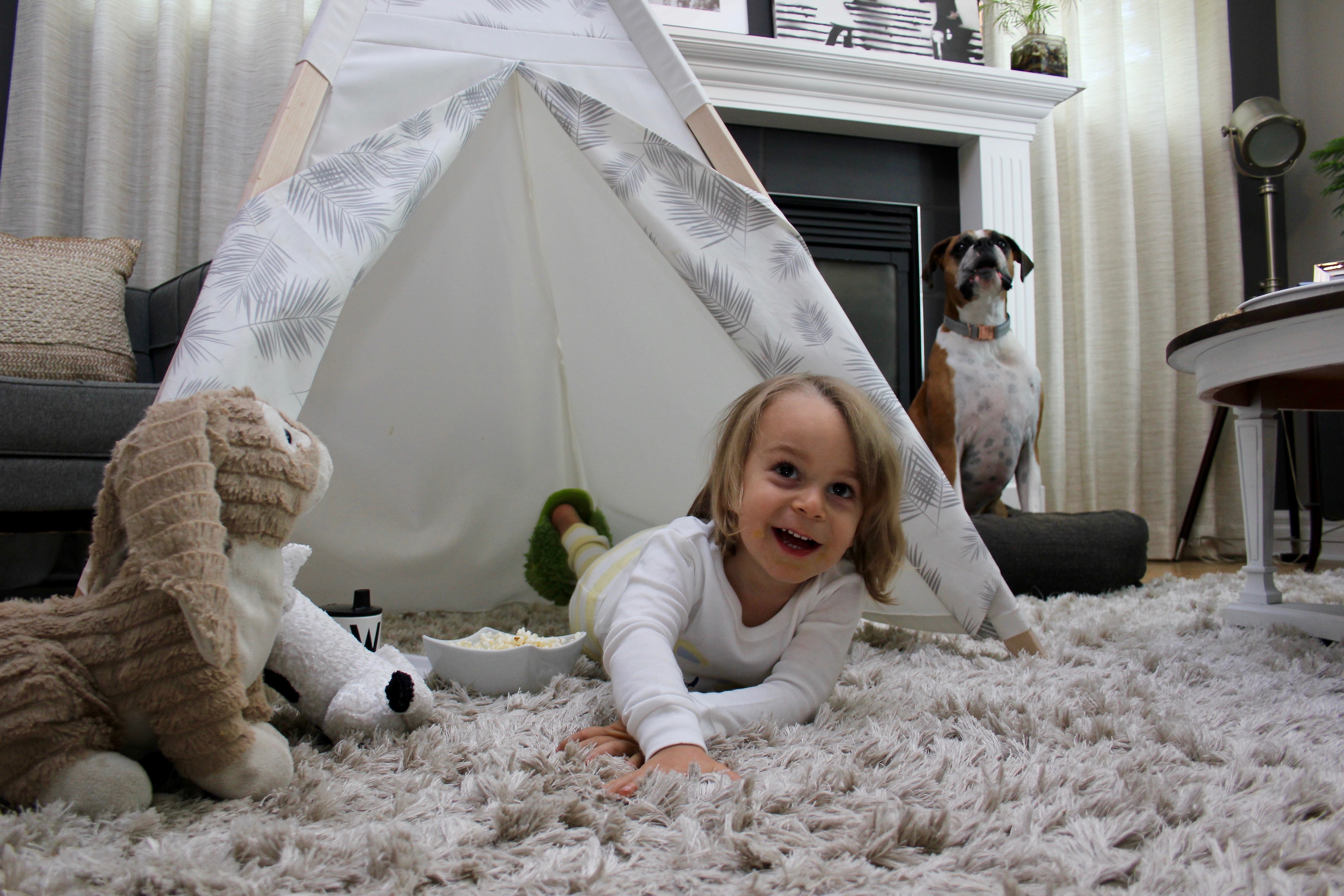 We've really been looking forward to introducing movie nights with our little guy, and now that Wyatt's at the age where he's really interested in "shows", it's even more exciting for us! Our most recent movie night featured Show Dogs, a movie about a Rottweiler police dog that goes undercover as a primped show dog in a prestigious dog show to prevent a disaster from happening. The film stars Will Arnett, Natasha Lyonne, and Ludacris (and it's now available on Blu-ray™ and On Demand). As you can imagine, our Boxer Moses was especially intrigued with our movie selection (he heard the Beagle's performance was Oscar-worthy). Here's how we made the evening extra-special…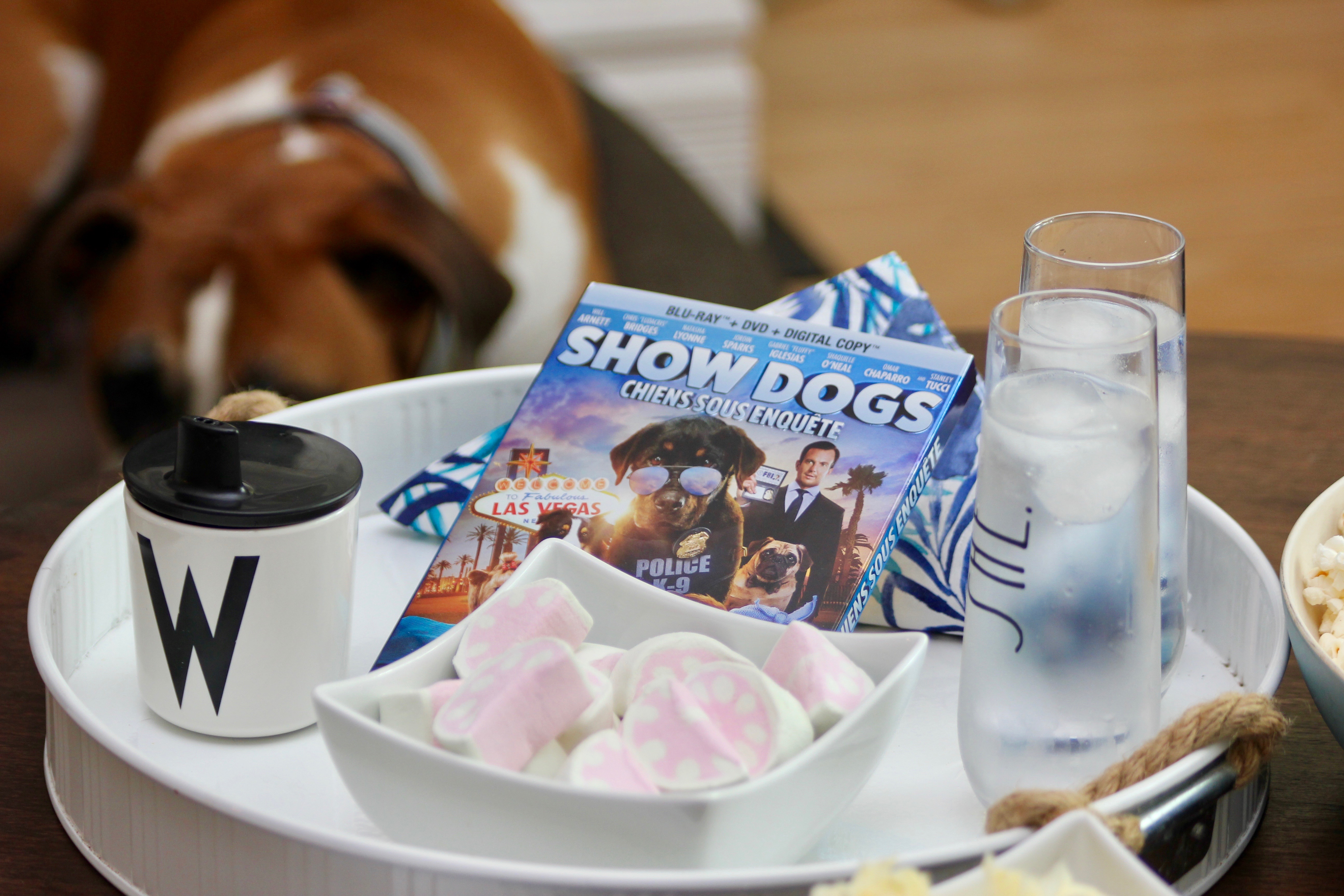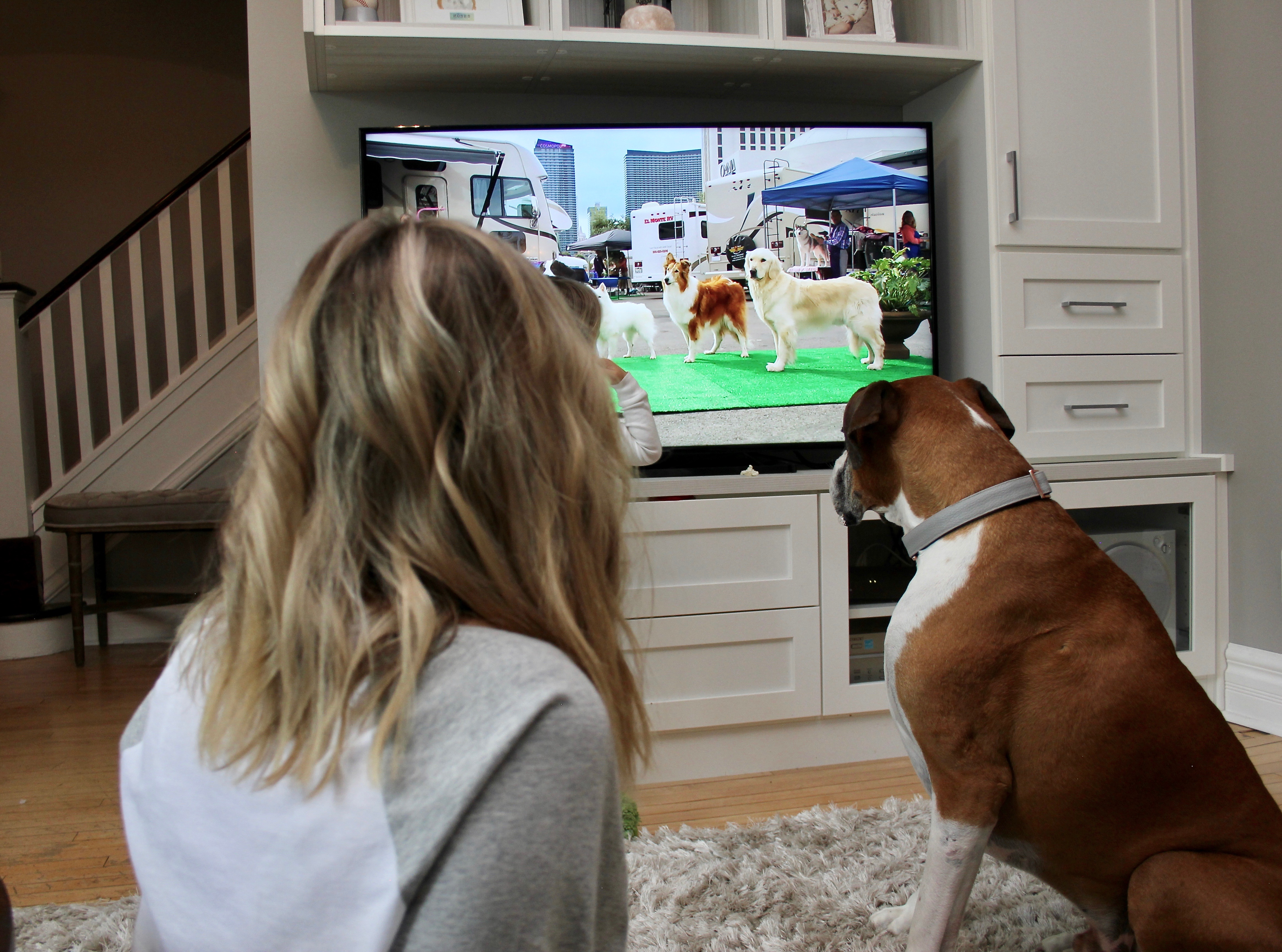 Special Treats
Movie nights are no time for being healthy. 🙂 Popcorn, candy, and fun drinks all the way!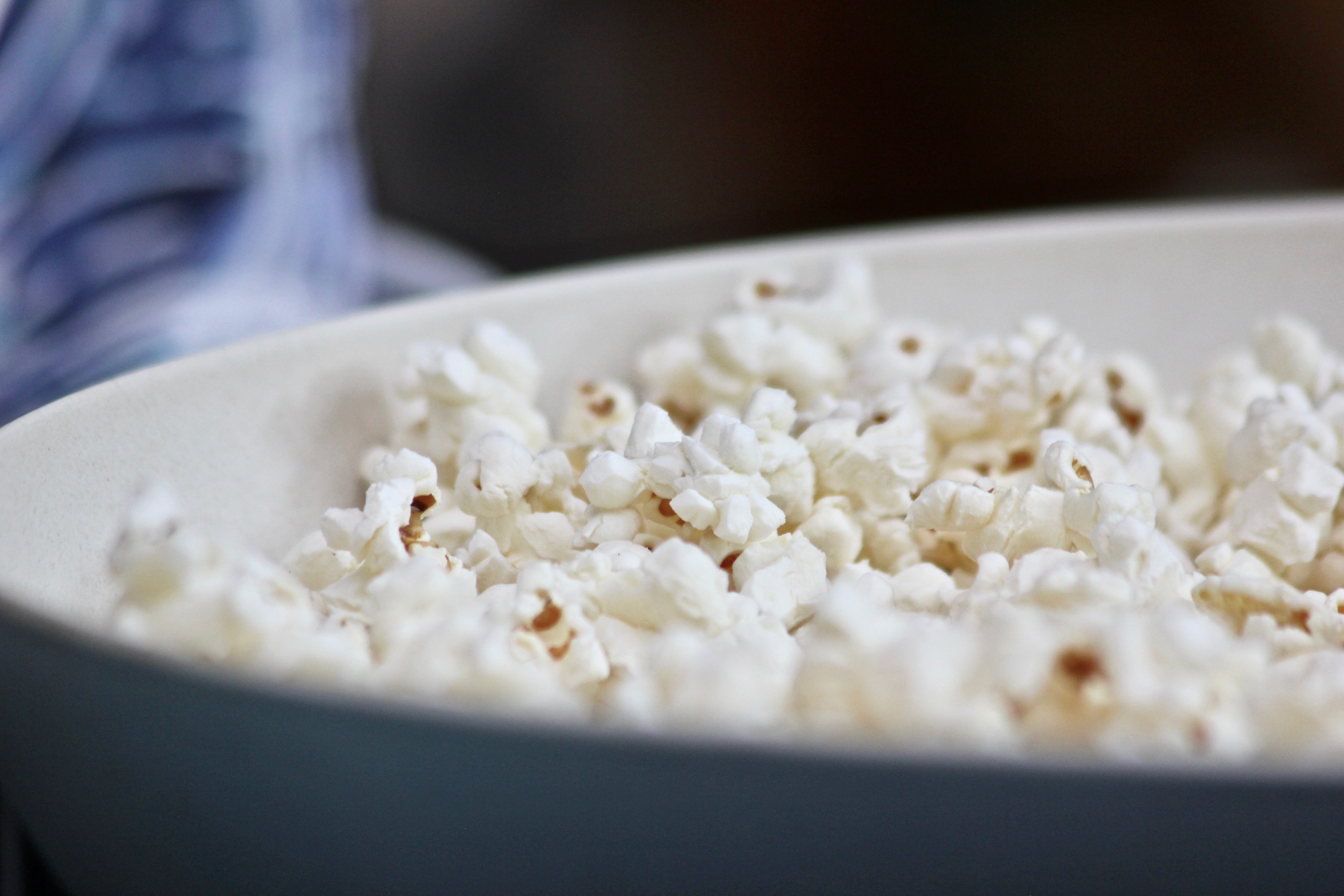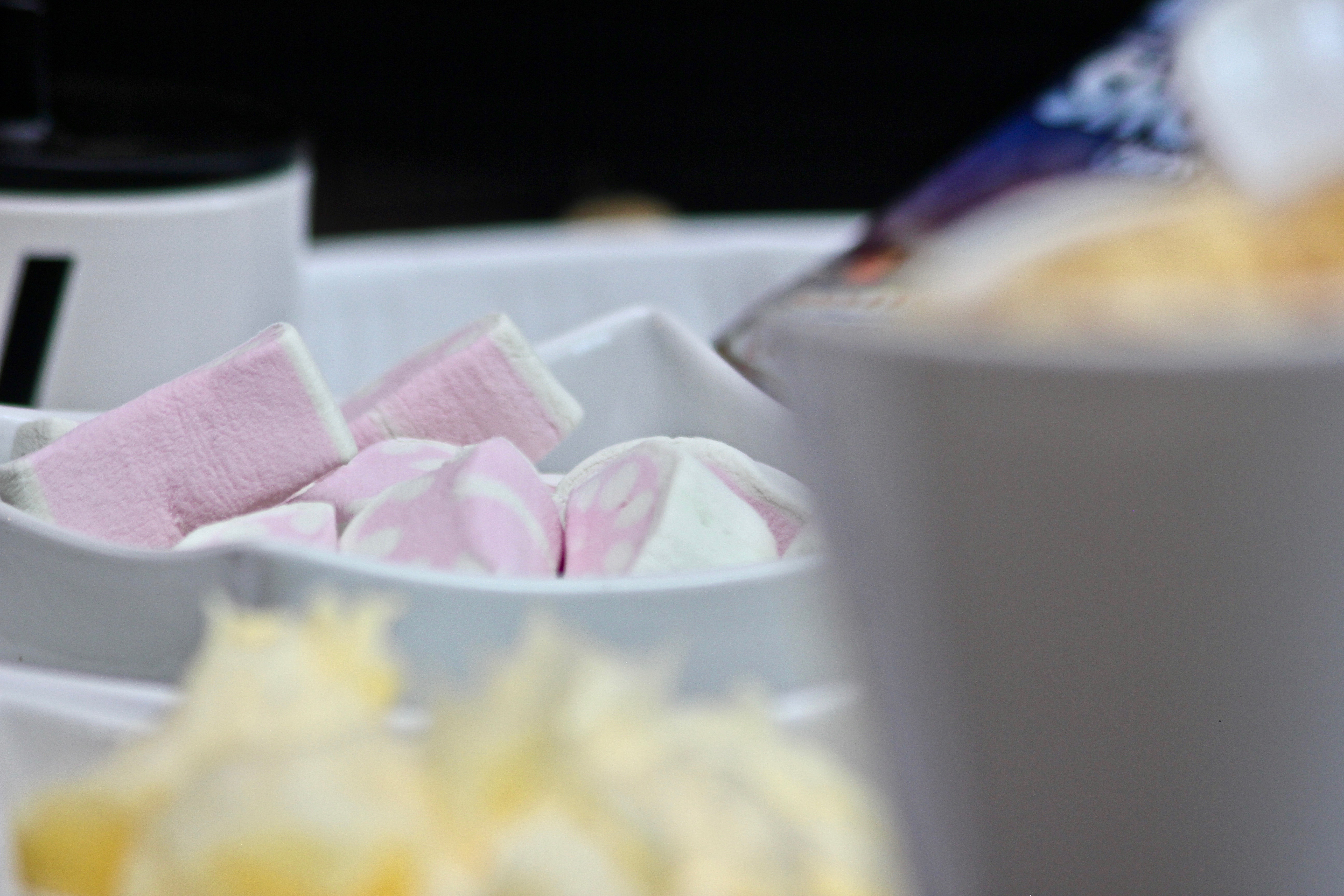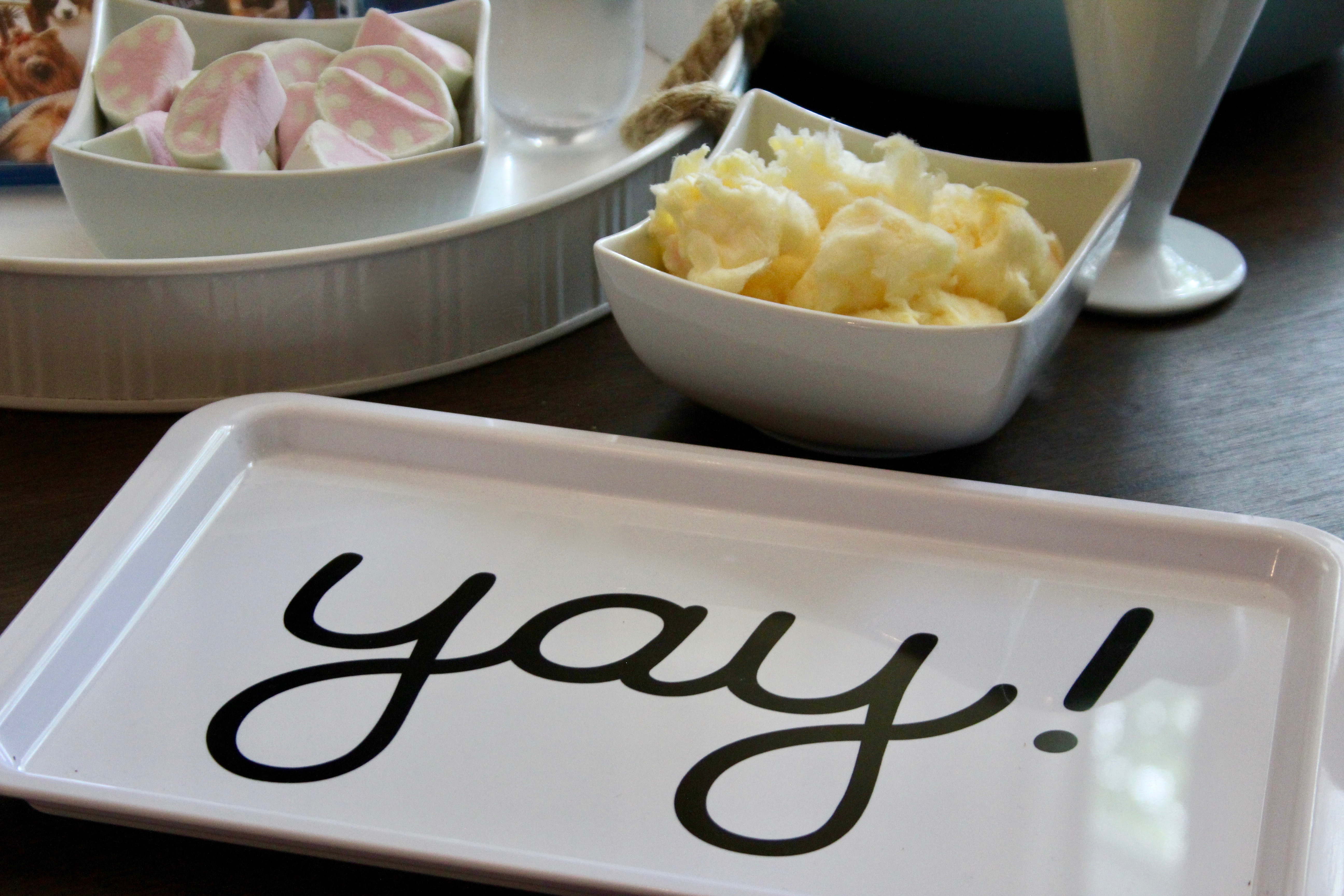 Serving Ware
What We Wore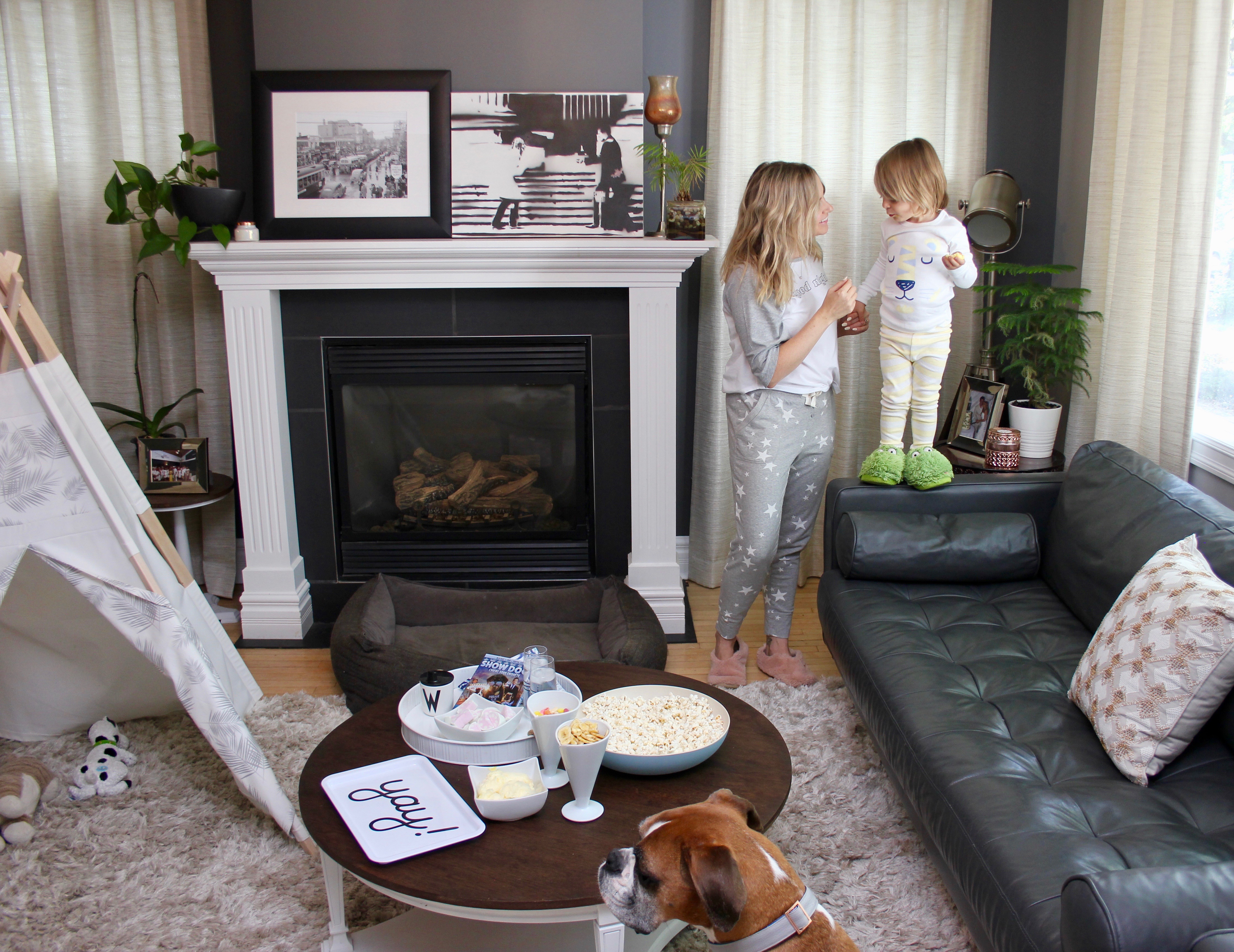 On Me: Star Joggers | Good Night Tee
On Wyatt: Organic Tiger PJ Set | Frog Slippers
Quality Time When You Have No Time
Here are a few ideas on how to sneak in Q-T with your little ones when your schedule is jam-packed: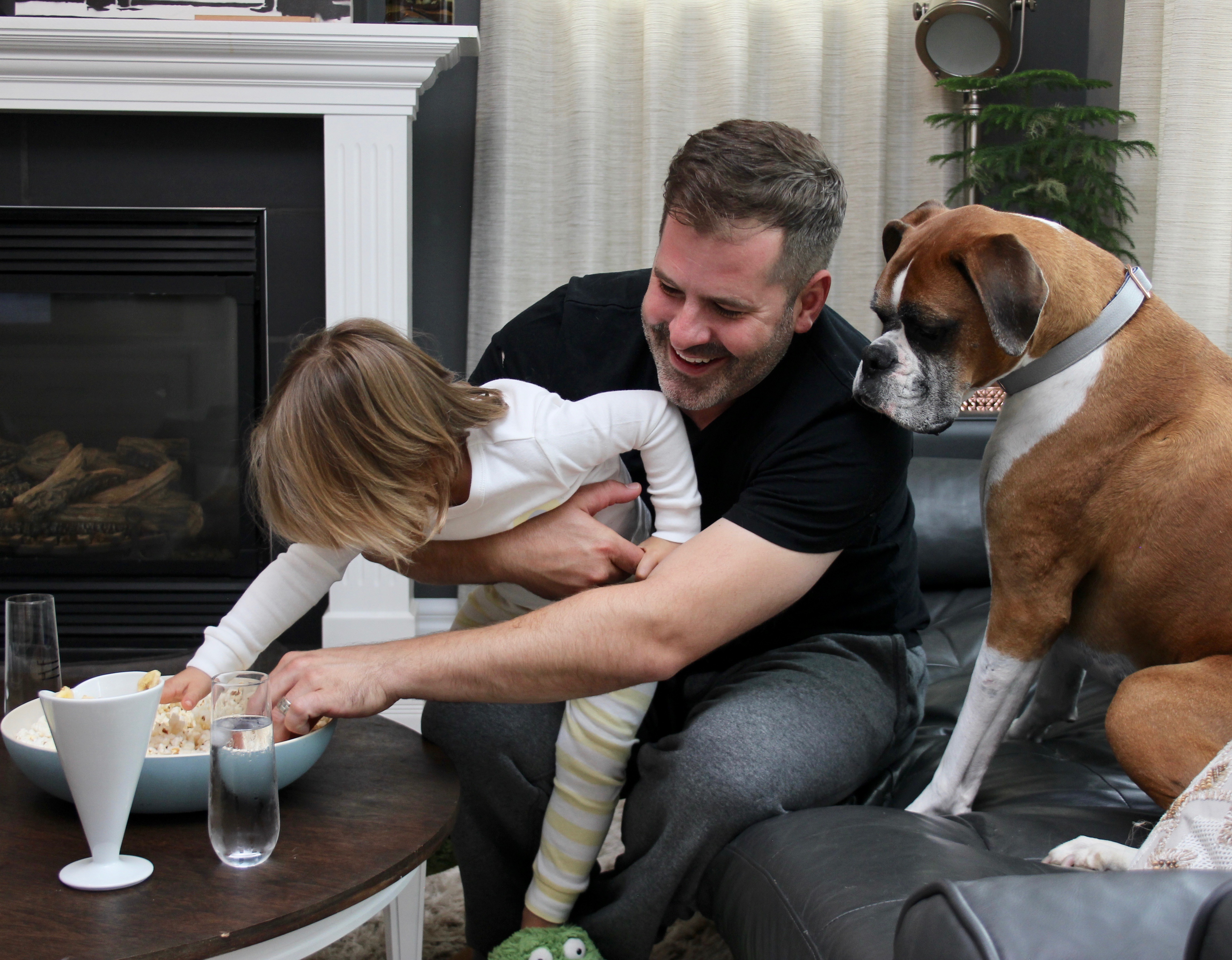 Morning or bedtime routine. Even if your day has been bananas, having even 20-30 minutes to read a story at the end of the day can allow you and your little ones to connect.
Parent Guilt because you have to do chores or errands with your kid? Involve them in the process! Get them to help you with the tasks, and talk about what you're doing. Teach them how to contribute, and even play make-believe while you're checking stuff off the list.
At the office into the night? Text silly pictures back and forth with your kid! For example, snap a picture of you eating dinner at your desk, and have them do the same from home.
Discover new music on the drive to school. Find an artist you think you'll both like, and listen to a song on the trip in. Then, make a date for later to go buy the album, or even see a live show!
If the day has passed with no connection, revert back to the classic "Love You Forever," sneak into their room, and snuggle them. It's good for your soul!
Pin this to your Parenting and Entertaining boards and don't forget to follow me on Pinterest!

This post was sponsored by Entertainment One. As always, thoughts and opinions are mine.
xx