An awesome on-the-road workout plan, fun workout wear, my 'Get Tight' Playlist and a giveaway!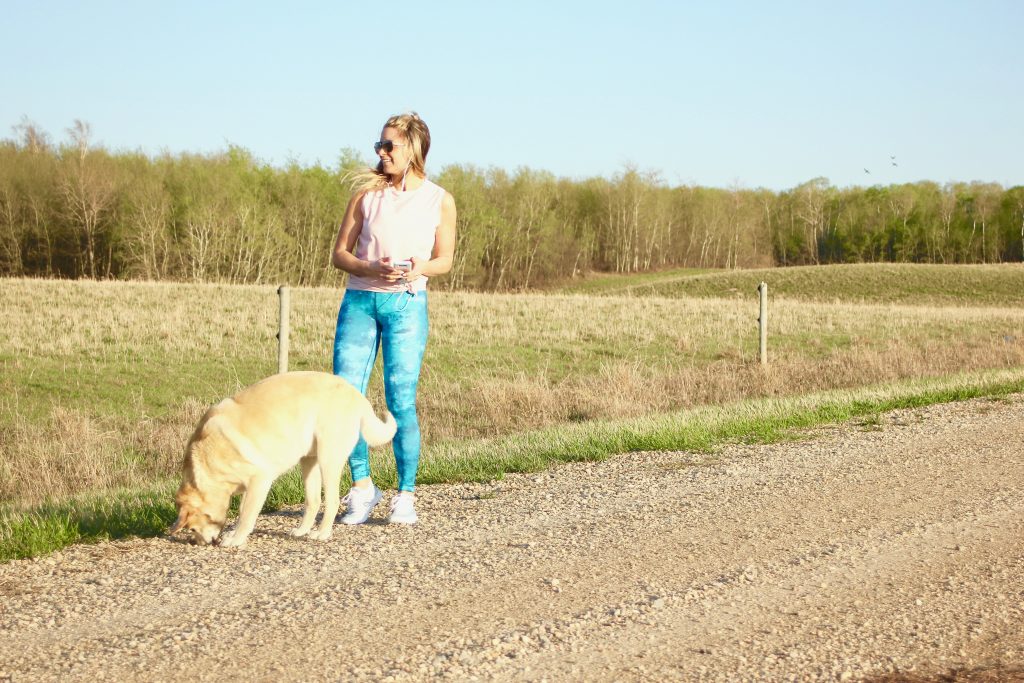 I've always been the type of person that needs to workout while on vacation. It doesn't feel like a chore for me at all – I actually love it! I'm often overindulging on vacay, so the daily workouts help balance things out (and, quite frankly, make room for more food!)
So, before packing up our bags for our last getaway, I got in touch with my friend Carrie, an excellent personal trainer in Edmonton, and had her put together a road trip workout plan for me. Wyatt and I were headed to Lloydminster, where I was hosting and styling a fashion show (see looks from the show here), and then we were going to be spending a week at my parent's acreage in Saskatchewan. I knew I couldn't go that long without exercise, and going for a quick run just wasn't going to cut it this time. I wanted a workout that was going to help tone and shape too.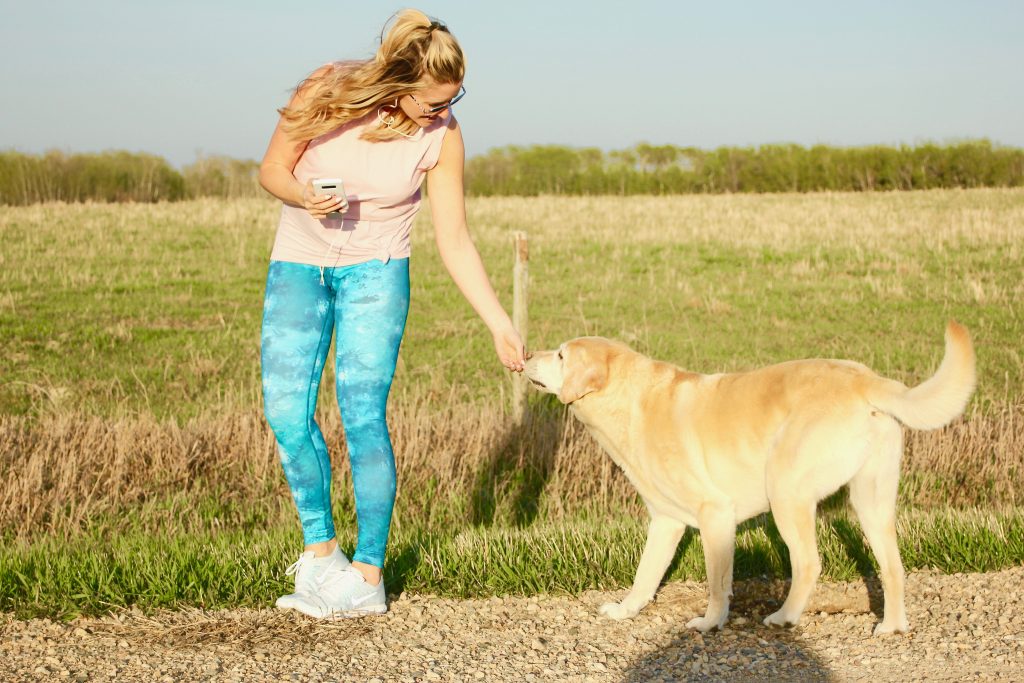 It was also going to be the perfect time for me to test out my brand new, super-cute workout wear from True Activewear. I fell in love with this line when I stopped into Xtend Barre for a class (they carry it in-studio). Not only is this an Edmonton-based company (you know how much I love supporting local), but was created and is run by two women, Jessica and Katie, who pride themselves on safe, humane, and ethical manufacturing practices… "Made by women, for women." Also, the quality is fabulous and the prints are so fun. If you still need further convincing to support this company, they're teamed up with Women's Win, a global leader in girls' empowerment through sport. Keep reading for a True Activewear giveaway and to shop my workout outfits!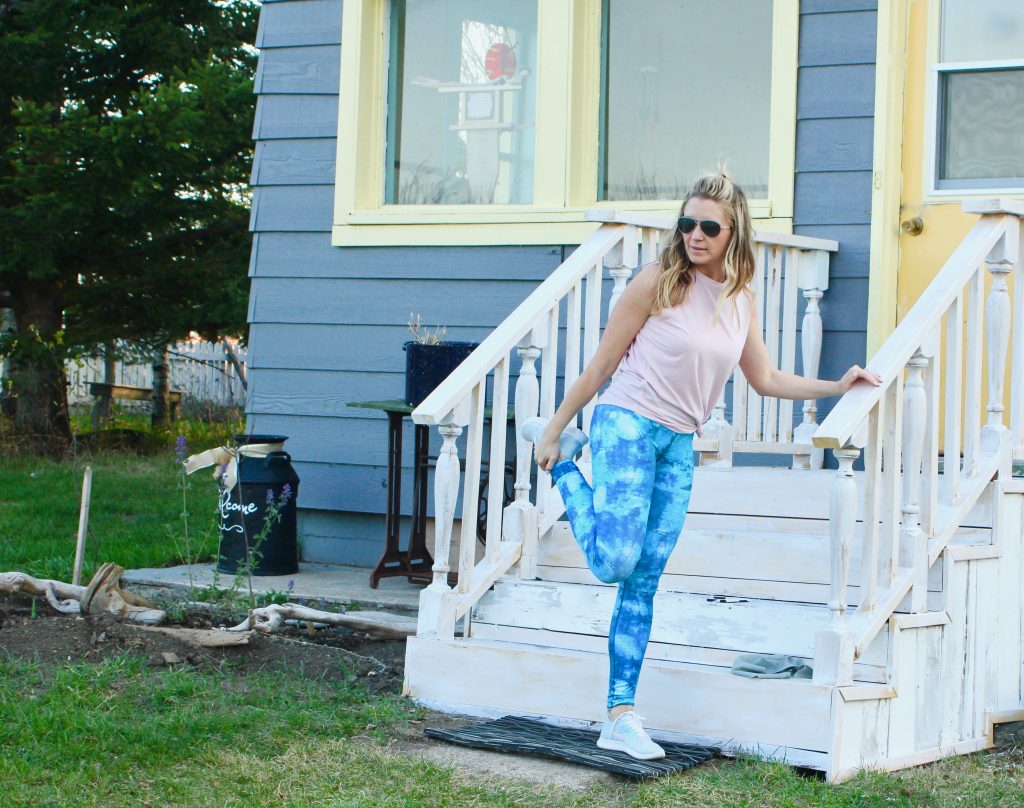 True Activewear Katie Leggings (20% off with the code 'Kari20') | Muscle Tank | Nike Free Runners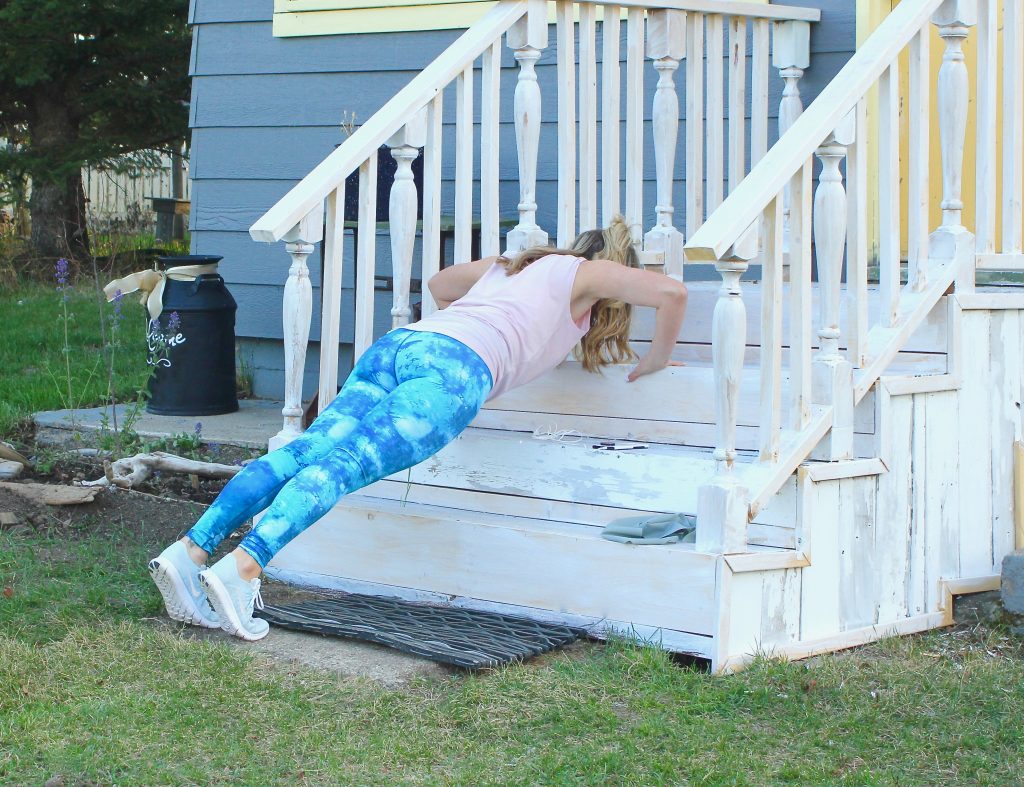 Carrie designed a realistic plan that allowed me to cover every muscle group. This is such a great strategy, not only for road trips but if you're a stay-at-home parent looking to sneak in some exercise while your kiddo is napping.
Road Trip Workout
Equipment You'll Need:
Circuit: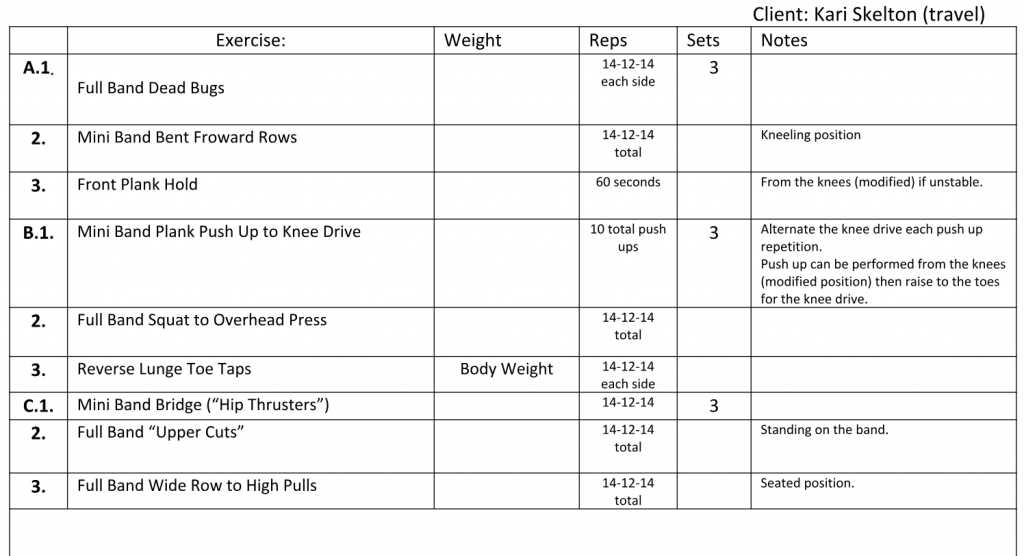 There's an "A", "B" and "C" section. Each section is designed for you to do three rounds of each mini circuit. The three exercises in each circuit are meant to be performed back to back. So, for example, exercises A.1, A.2 and A.3 will be done back to back, equaling one full round. I did one circuit a day with a 30-minute run on the old farm road with my parents' dog Ranger.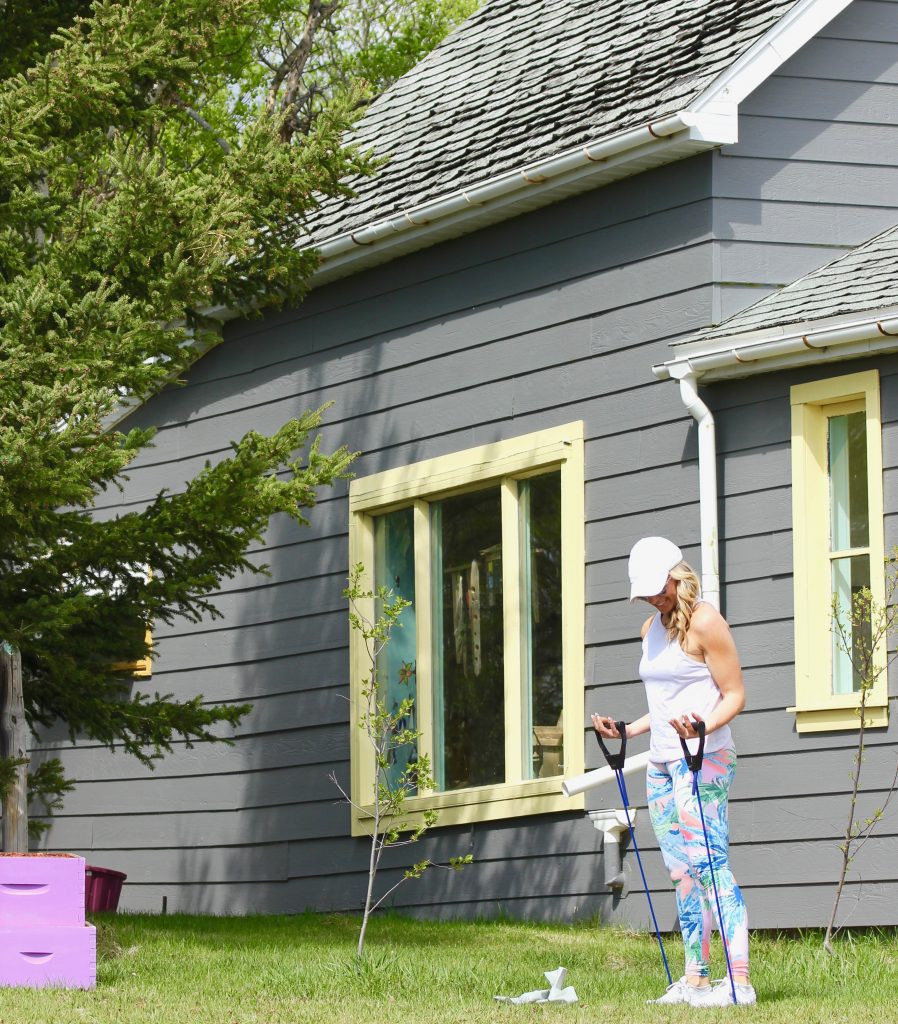 Video Demos of Each Circuit:

From Carrie:
"I love giving more than one mini circuit when clients travel. Simply because time is precious while you are away. They are short enough that if you only have time for one, well heck, then you get at least one done and checked off for the day! And in that instance, choose any one of the mini circuits to perform or attach it to the end of a run. But of course, the more time you can allow, all three mini circuits can be competed in one workout session. You can absolutely do mini circuit A, B and C in one workout session if you have the time."
*Disclaimer: Make sure to check with your doctor before attempting any workout. Please work out to your safe ability as prescribed by your physician."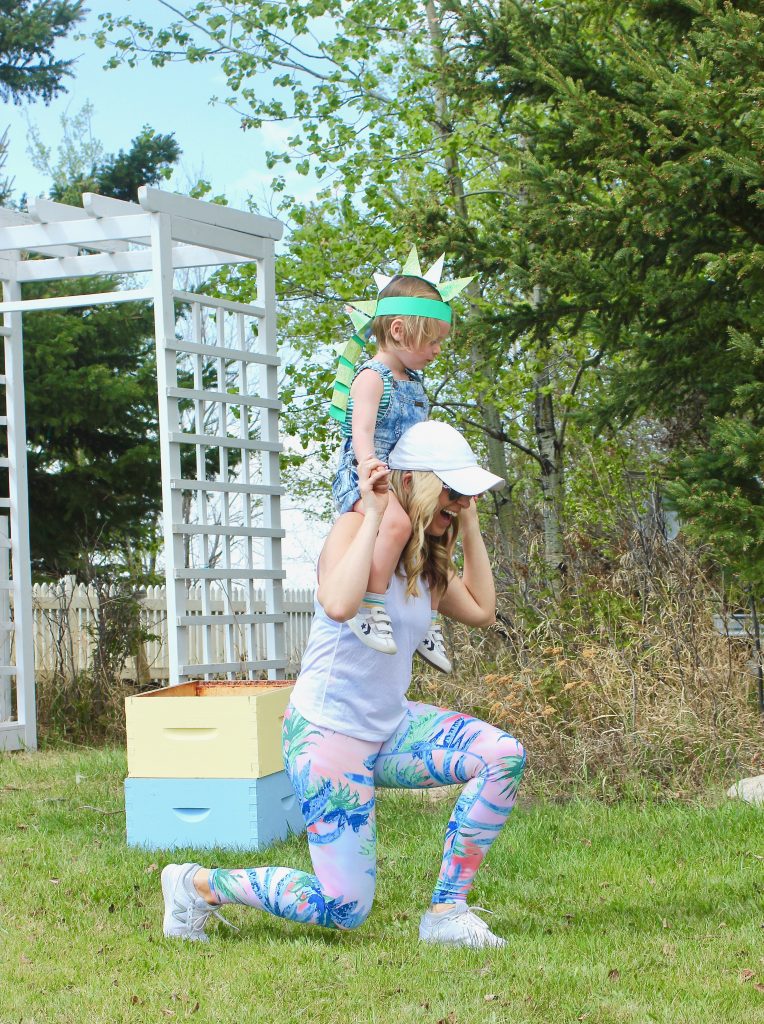 Limited Edition Mel Leggings
(20% off with the code'Kari20′)

My "Get Tight" Playlist
I apologize for the cuss words in some of the songs but they pump me up! 🙂 #notforkids. Truth be told, I do have some 2Pac on my list that I didn't include here because it may be a bit much for some of you. I'm sure you know which songs!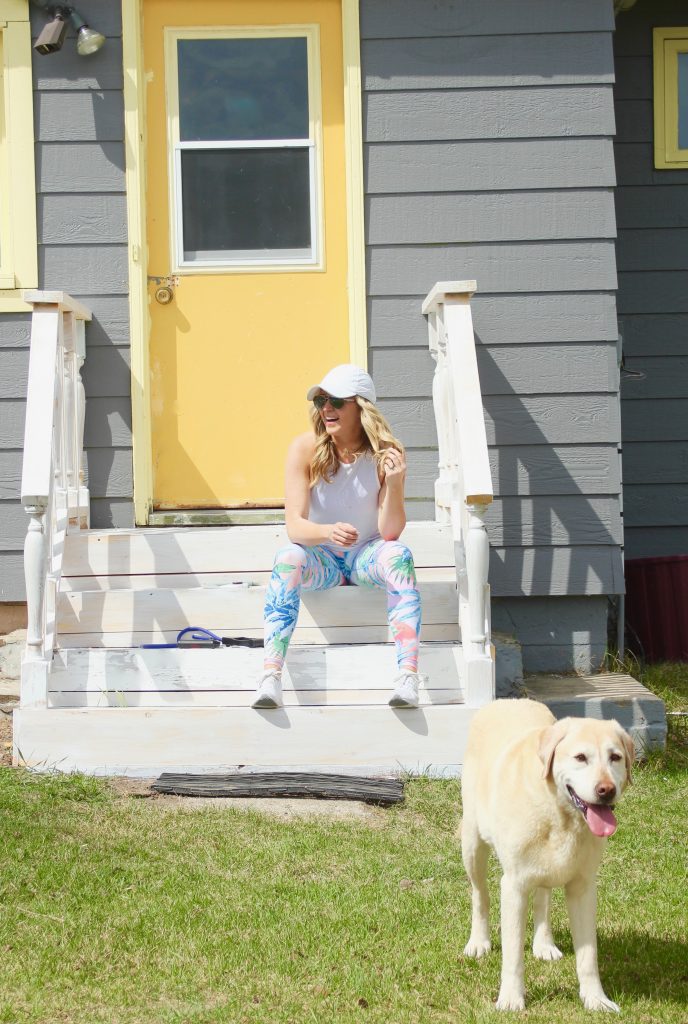 Giveaway!!
True Activewear wants you to have a pair of workout leggings and top on them!
To enter, click here and follow the steps. For a bonus entry, come back and comment on this post. Winner will be announced on Wednesday, May 30 MST. Open to Canadian and U.S Residents.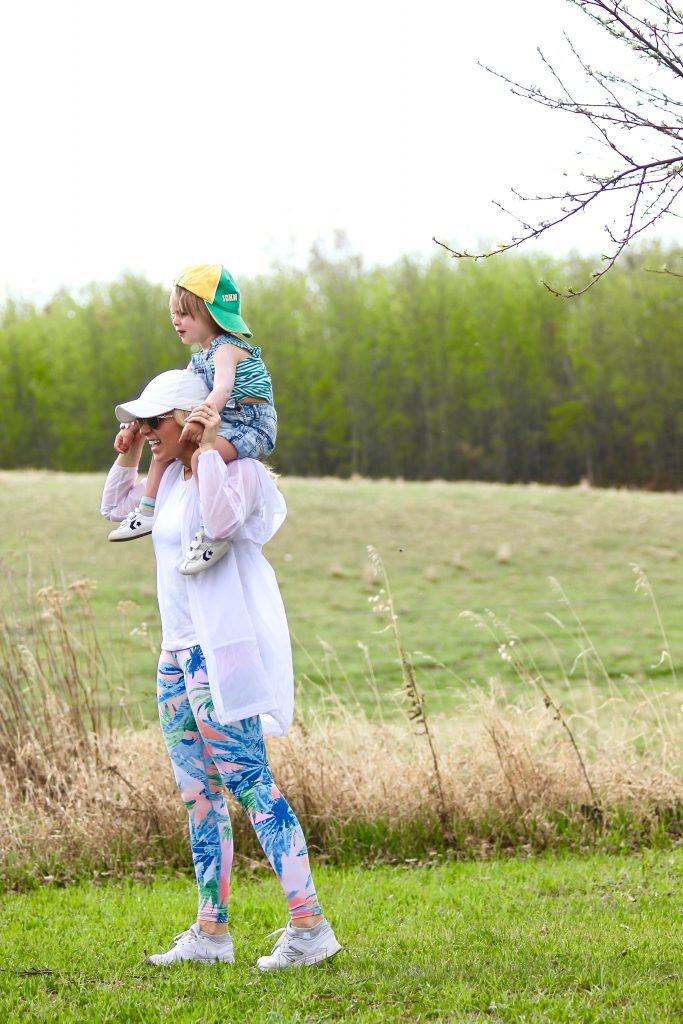 Other Posts You'll Love:
Self-Love Divine Indulgences To Treat Yourself
Battle of the Bounce: Testing Lulu's New Sports Bra
xx