The flowiest gingham dress (with pockets!) and a perfectly placed cut-out! Plus, adorable gingham options for your little one!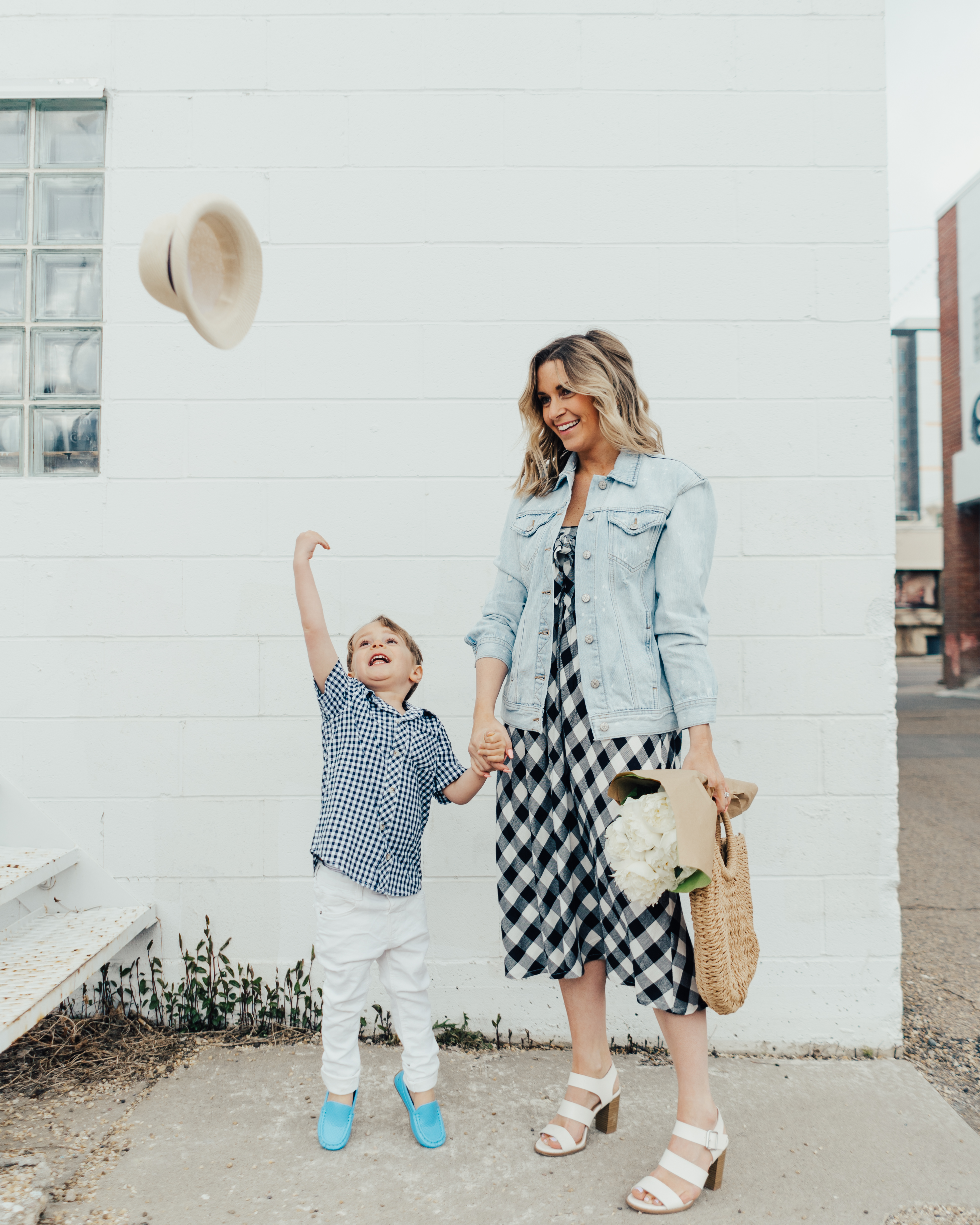 Holy busy May and June! Are you feeling that? All the activities, field trips, end of the year class parties – it's nuts! We're having fun, but are very much looking forward to a more relaxed summer.
In previous years, we've planned a bunch of day trips and getaways, but I've often found myself longing to be back at home. Living in a climate where the hot weather is only around for a few months, it's nice to be in your own outdoor space enjoying the fruits of your labour! It felt like we were working so hard to beautify our yard, then barely spending time there. That's not happening this year! While we do have a few trips on the calendar, we're mostly sticking around home, indulging in the simpler things. Those are usually the things kids enjoy the most anyway, right? BBQ's, park days, and a whole lot of gardening! (I have two fun gardening posts coming out next week, where I'll be sharing a ton of tips for growing and including your kids in the process! Be sure to check back for those.)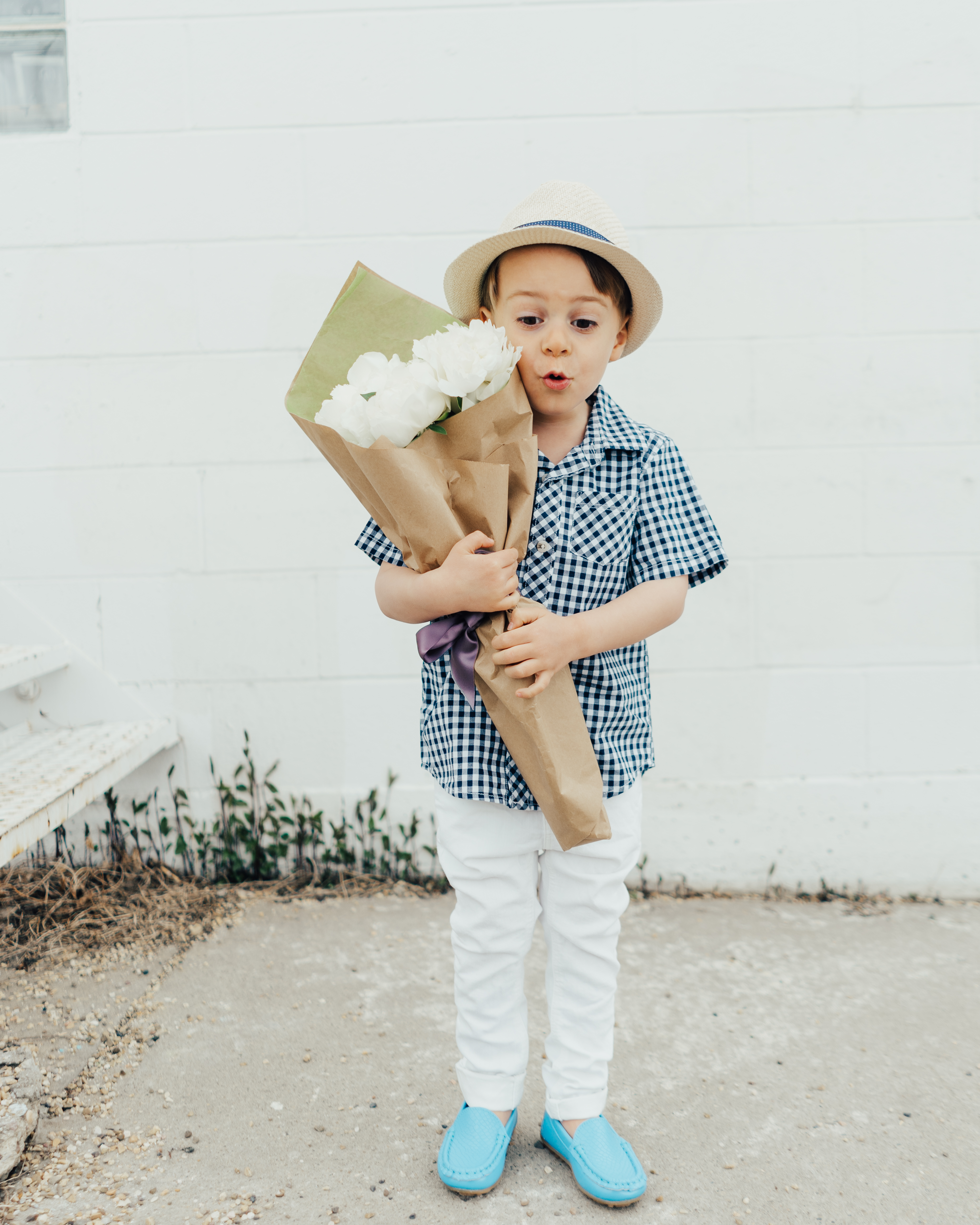 Wyatt's Look
I know, I know. White pants on a toddler (insert face in palm emoji)! I know they're going to get dirty, so I went with a less expensive option. These loafers are our absolute fave for dressing up! They are SO affordable and come in a whole bunch of colours. We have white, pink, and blue.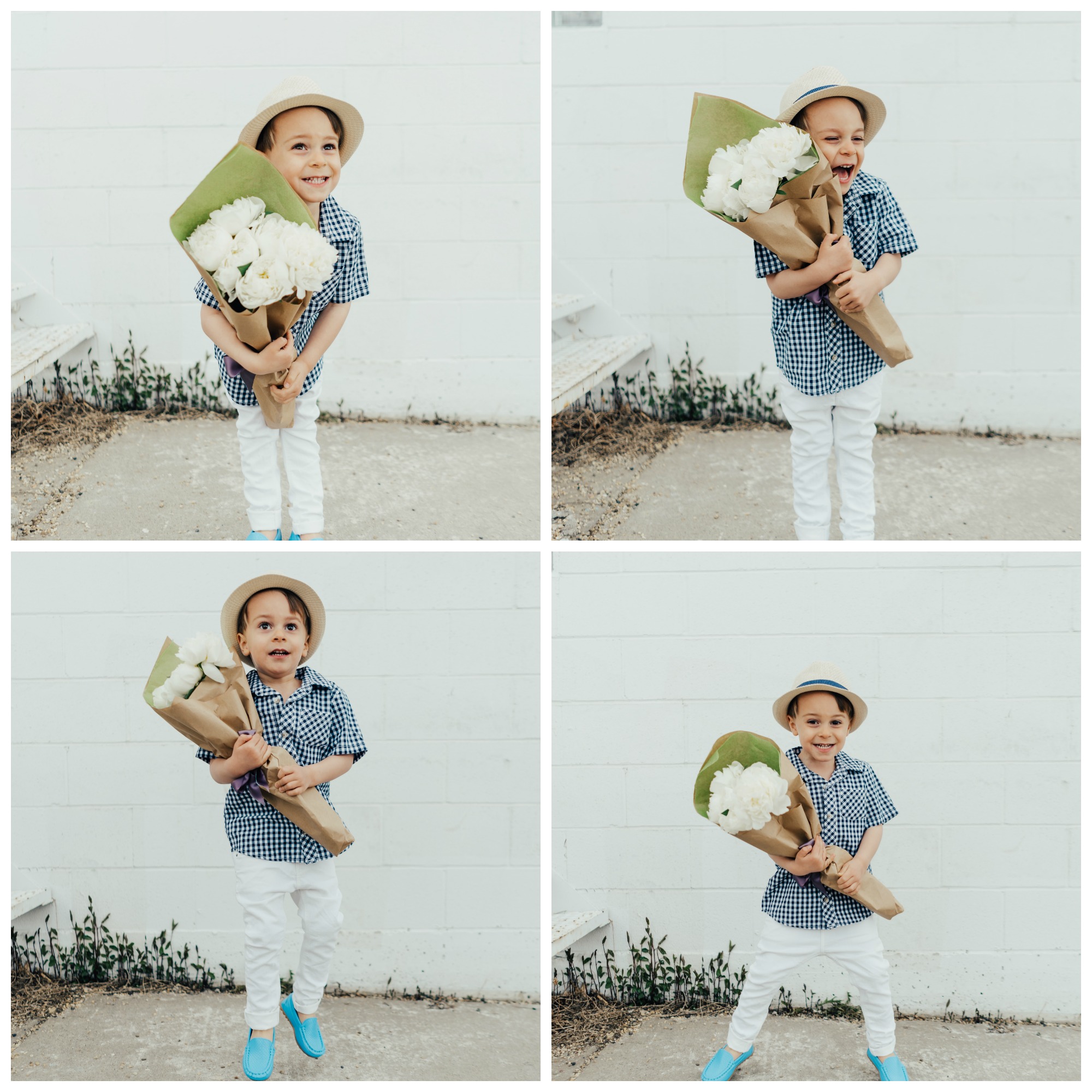 Outfit Details
Shirt Similar Option #1 | Option #2 | Green Option | Terra Cotta Option
Straw Fedora | Similar Option #1 | Option #2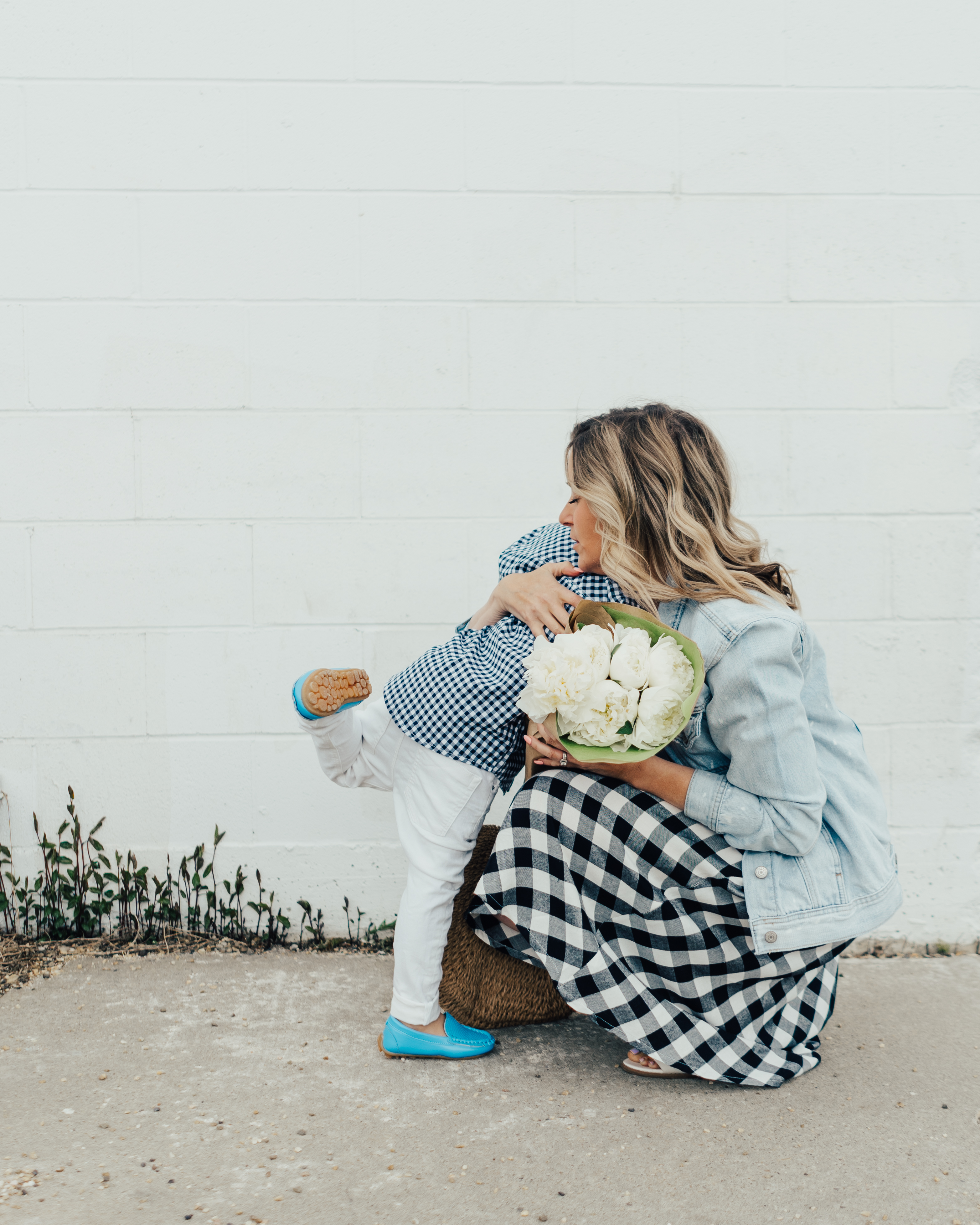 My Look
I absolutely LOVE this black gingham dress from Elle's Closet Boutique! I'm drawn to cutout dresses, but typically that cutout is landing in a place I don't really want exposed. LOL! This one hits near the top of my ribs about one inch below my girls. It still feels classy while being trendy and fun. I especially love the mid-length of this dress. It's flowy and comfy, and YES – it has pockets!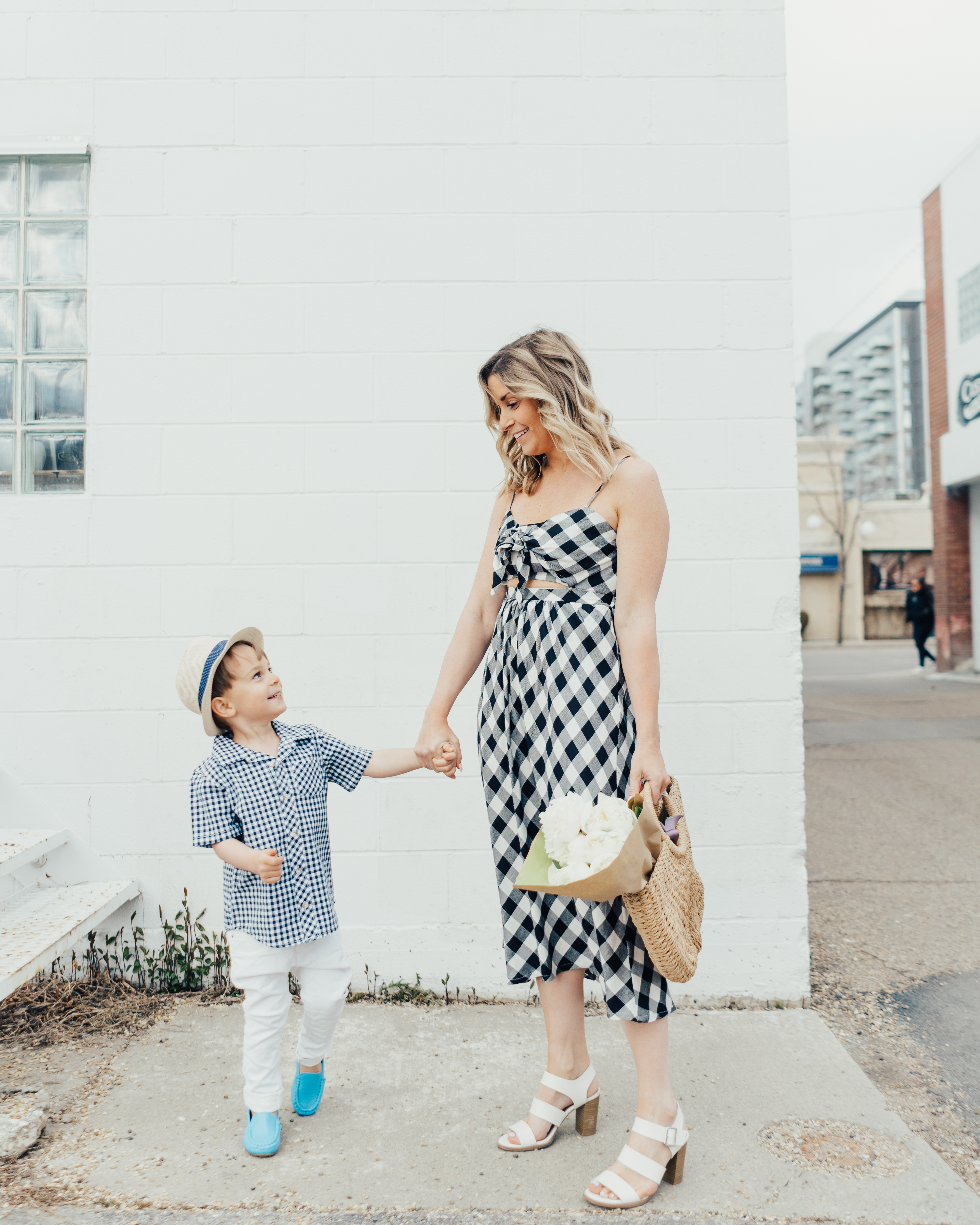 Outfit Details
Black gingham dress with cutout
Shoes (sold out) Similar Option #1 (more colours) | Gold Option
Distressed Boyfriend Jean Jacket | Similar Option #1 | Option #2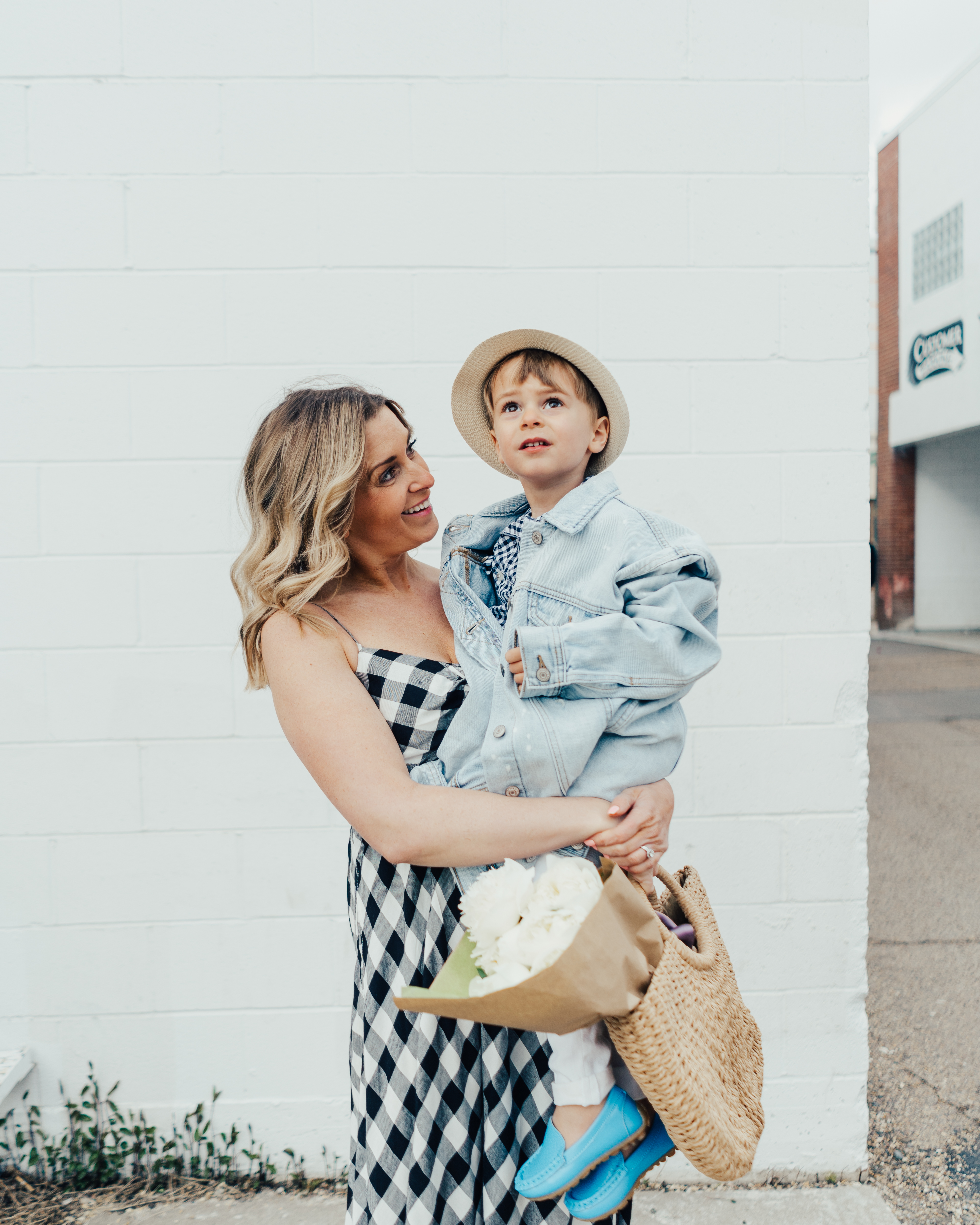 Thank you to the Cory Christopher design team for the stunning peonies. Check out their floral workshops and subscription services here. 
Pin this to your Toddler Style and Summer Style boards and don't forget to follow me on Pinterest!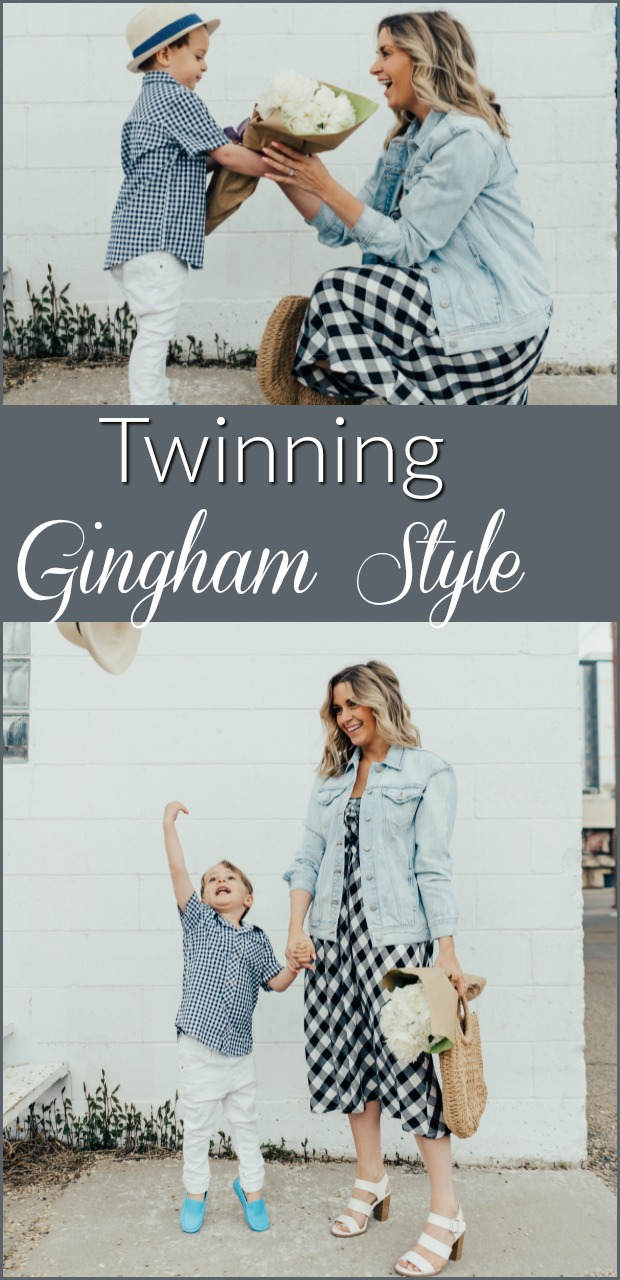 Other Posts You'll Like:
The Mom Wardrobe: Five Foolproof Looks
xx