One little boy, one massive puddle, and the perfect gear to jump right in!
You'll also find a discount code to shop a great Canadian kid's clothing company!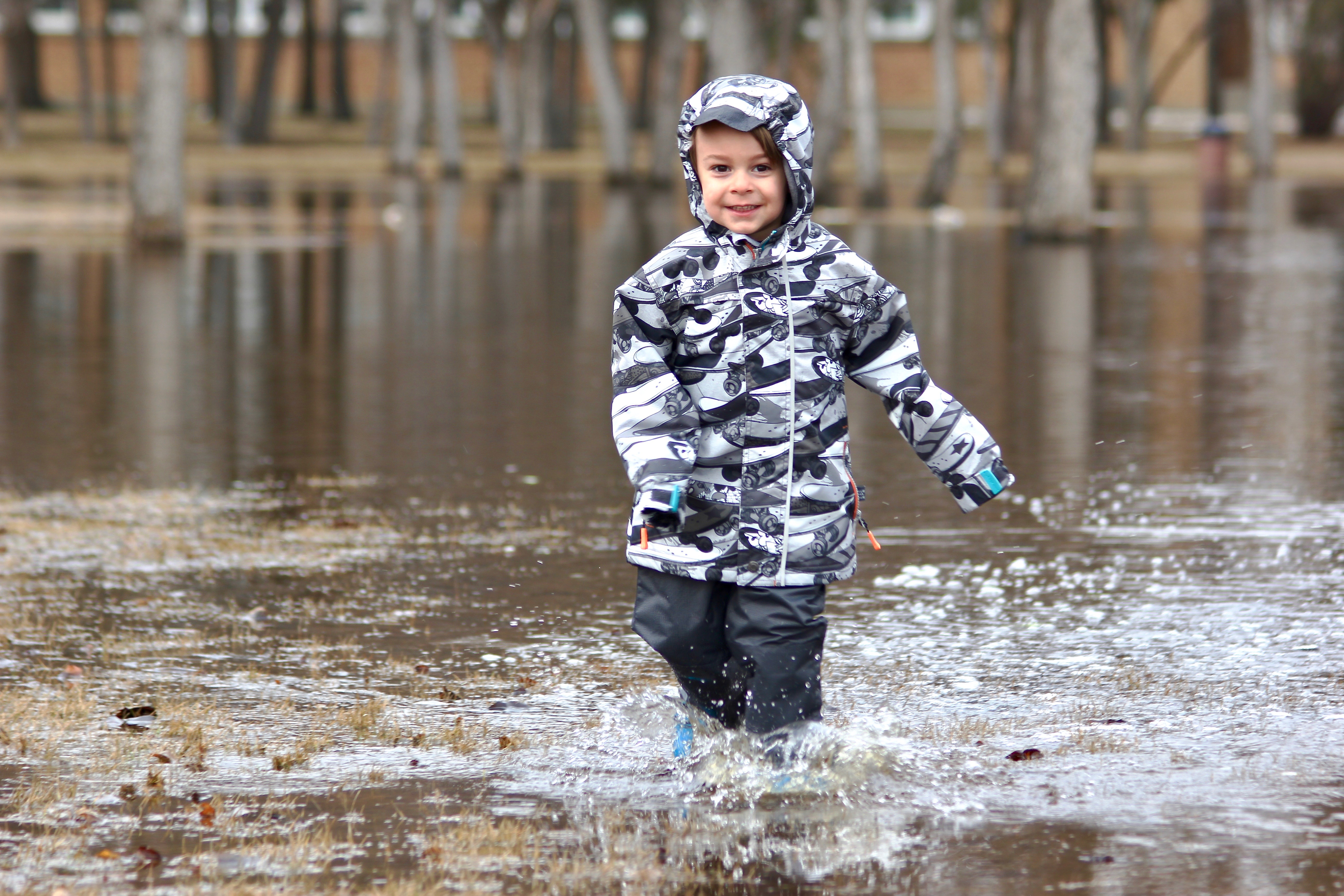 Mission: Find the biggest puddle in Edmonton. Accomplished!
For the last few weeks, Wyatt has been asking "When do I get to jump in the puddles, Mom?" We got our gear ready to go (more on that further down in the post), and then we went searching. I threw the question out to you on Twitter, and my local friends came through with several great options! Check my Twitter feed for the complete list.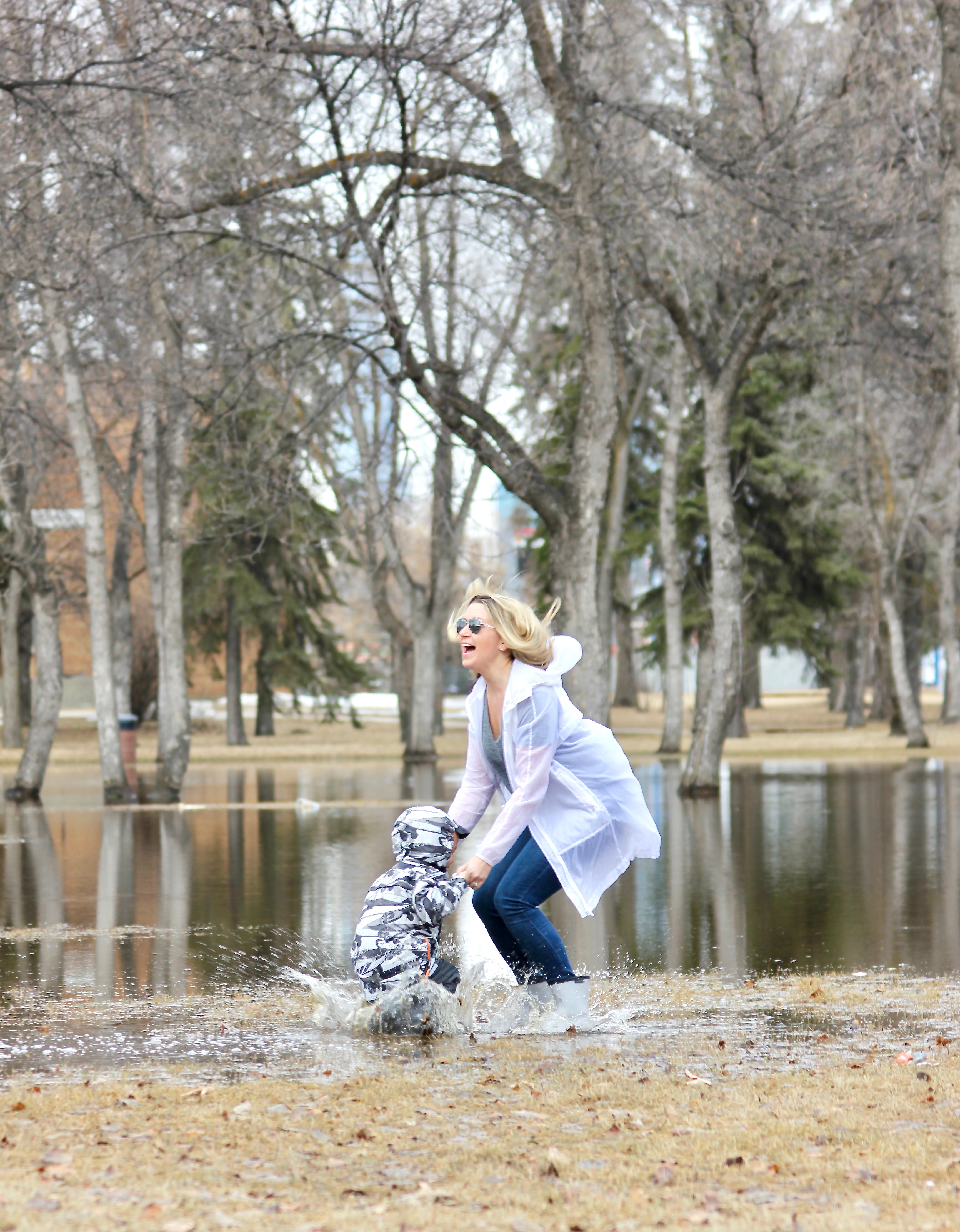 For our big puddle jump, we picked this massive puddle in the field at Strathcona High School (10450 72 Ave). As you can see, it was pretty much a lake. No joke – there were geese and seagulls on it! I've got to say, there's something so liberating jumping in a puddle, for both children and adults.
Skateboard Print Rain Jacket
We just picked up this super cool rain jacket and pants from Canadian kid's clothing company Deux Par Deux. The company is based in Montreal, and offers sizing for boys and girls from one to twelve years old. They also have adorable stuff for babies. The pieces are very well-made, and the jacket is fleece-lined to keep him snuggly warm.
I ordered the rain suit in a size four even though Wyatt's not quite yet that age. I often buy his clothes in a bigger size and fold over the waistband or cuff the bottom of the pants. This way, we get way more wear out of his stuff, saving us money.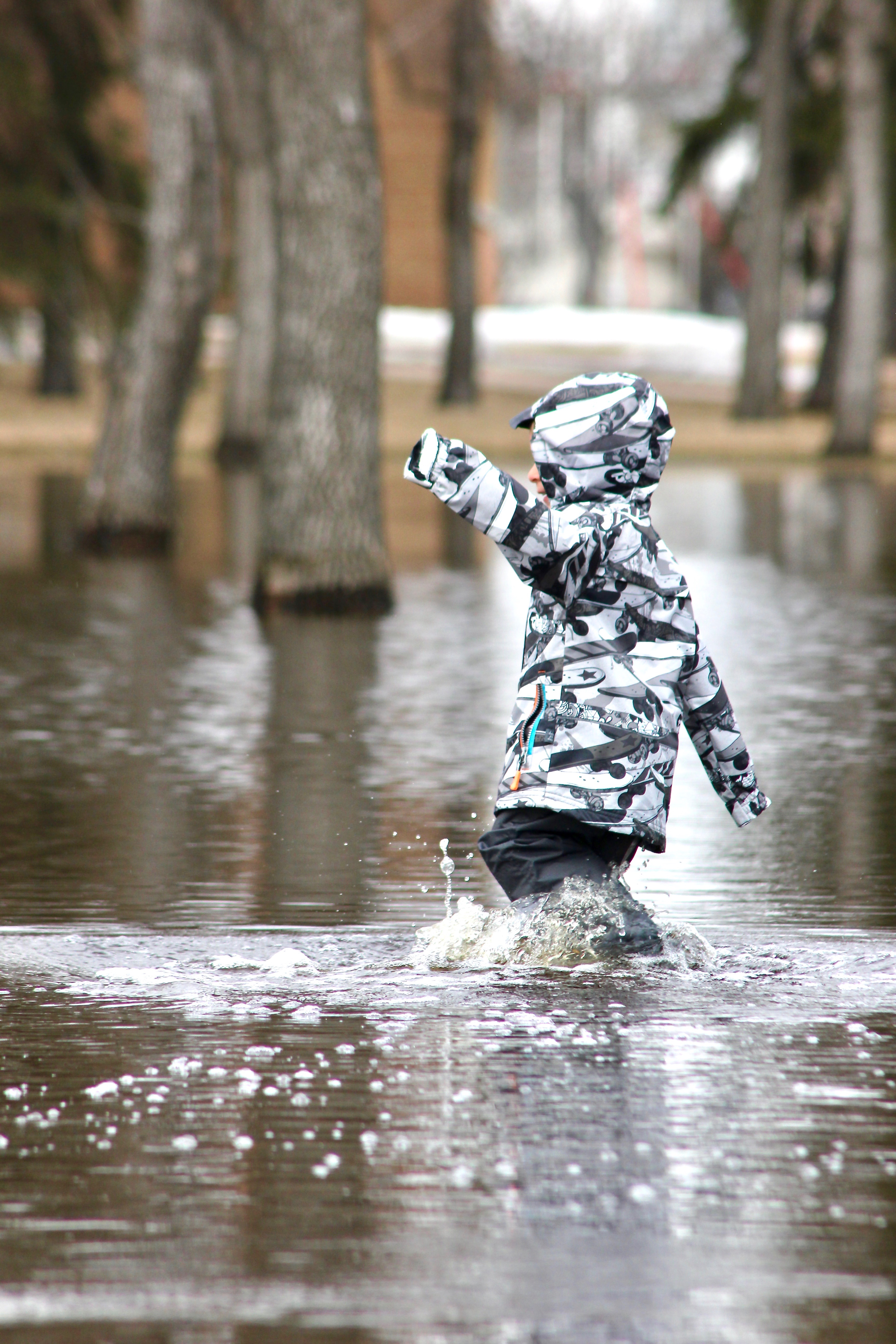 Skateboard print rain jacket + pants
(use the code INSTAKARISKEL10 for 10% off and free shipping on Deux Par Deux's new collection, valid until April 30th.)
You can also enter to win a $100 Deux Par Deux gift card (entries accepted only until April 5 11:59 p.m MST). Enter here!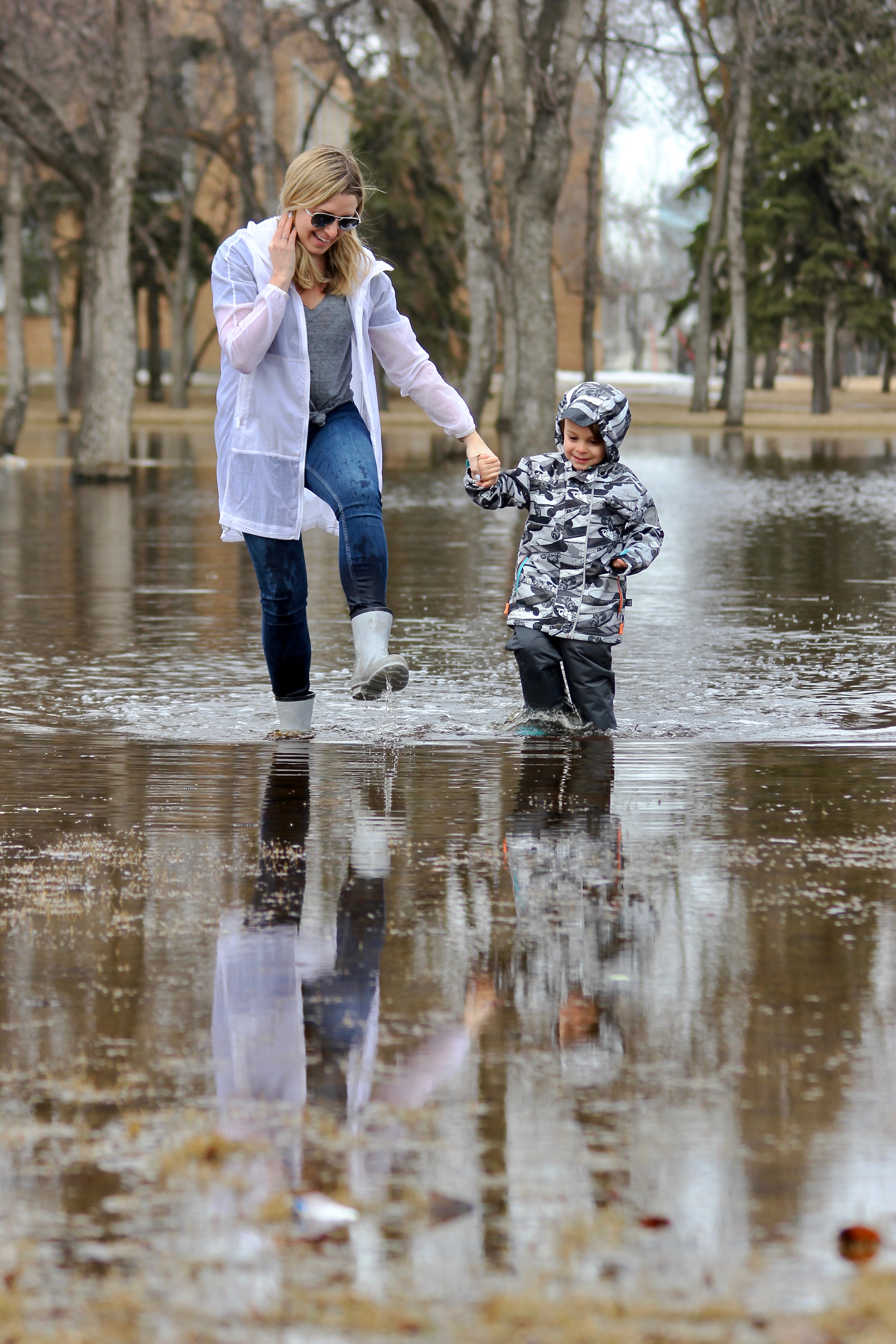 We went home with a few booters and big smiles. I think I need to upgrade my rain gear next. 🙂
If you know of any other awesome puddles in Edmonton – let us know in the comments below!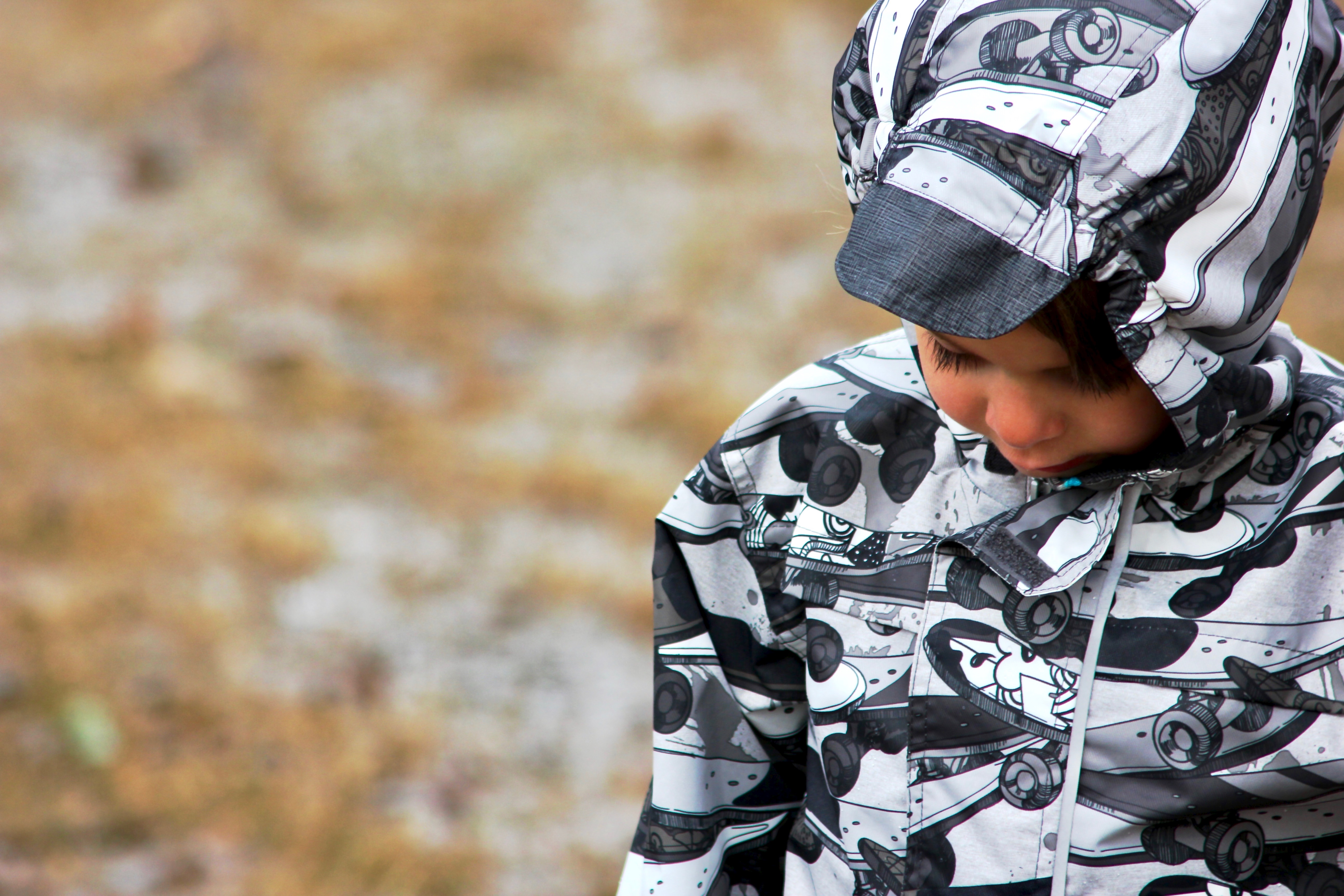 Don't forget to pin this to your Kid Style and Toddler Spring Stuff board and follow me on Pinterest here!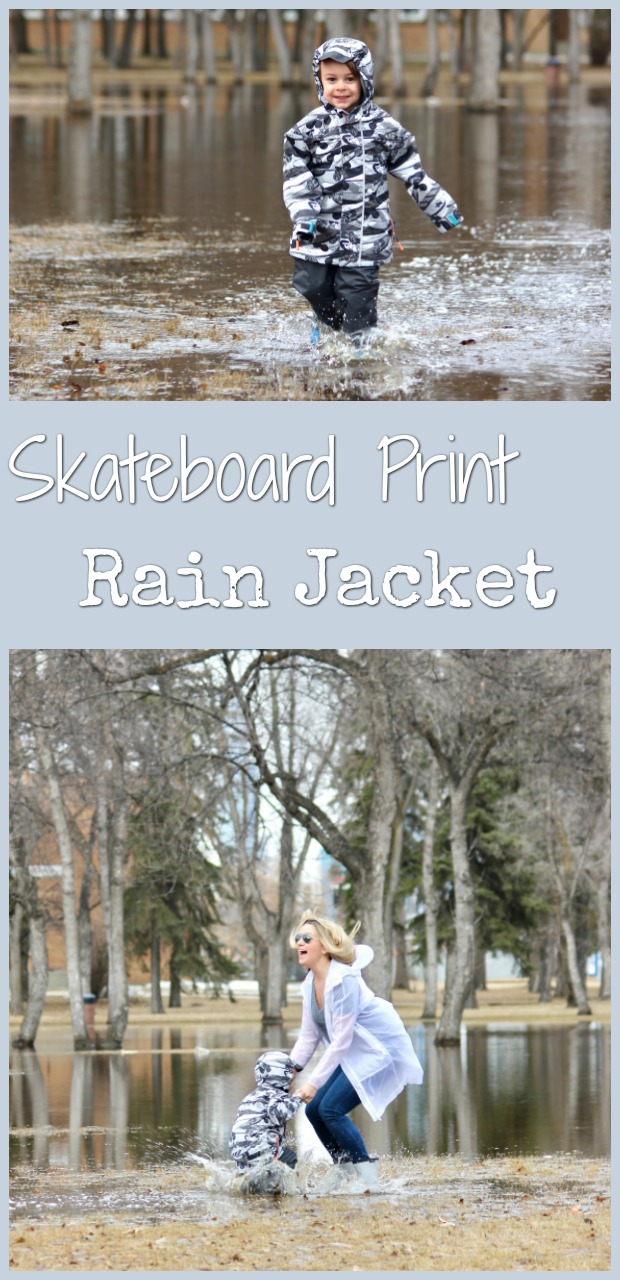 Other Posts You'll Like:
Five Fun Ways To Encourage Your Toddler To Be Independent
Eco-Friendly I'm A Hoot Sweatshirt
xx