There's stress on our bodies from being on our devices more often these days.
In the fourth of my Take Care Tuesday series, here are five amazing stretches you can do after too much tech time.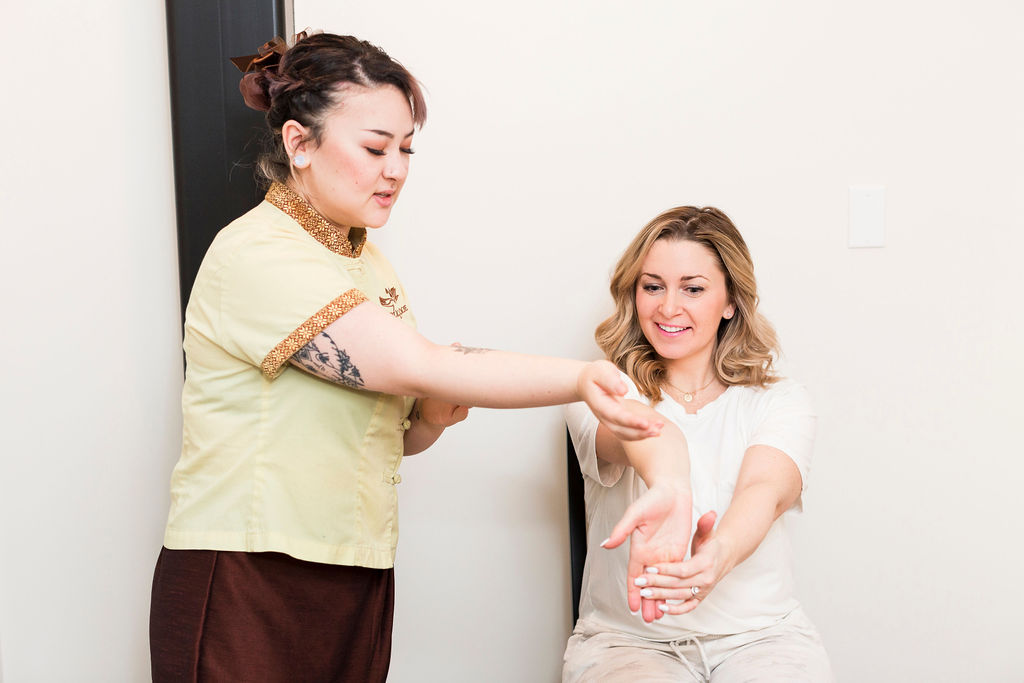 Let's be honest, we're all on our phones more than we probably should be (especially now). As we all hunker down at home because of the COVID-19 pandemic, we're spending more time on our phones, tablets, and in front of our TVs. We know excessive screen time can take a toll on your body, causing issues in our upper backs, shoulders, wrists, neck and even our hips.
Back in January, my friends at Soul2Sole Massage Studio taught me five amazing stretches after too much tech time. Here they are!

#1:Tech Neck
If you experience discomfort on the sides of the neck, a scalenes stretch might be beneficial. This stretch can be done with three variations, stretching the back, middle, and front fibers of this muscle group. A tech user would benefit from this stretch, as it is common for the neck to be stressed into a forward position, causing the scalenes to tighten up.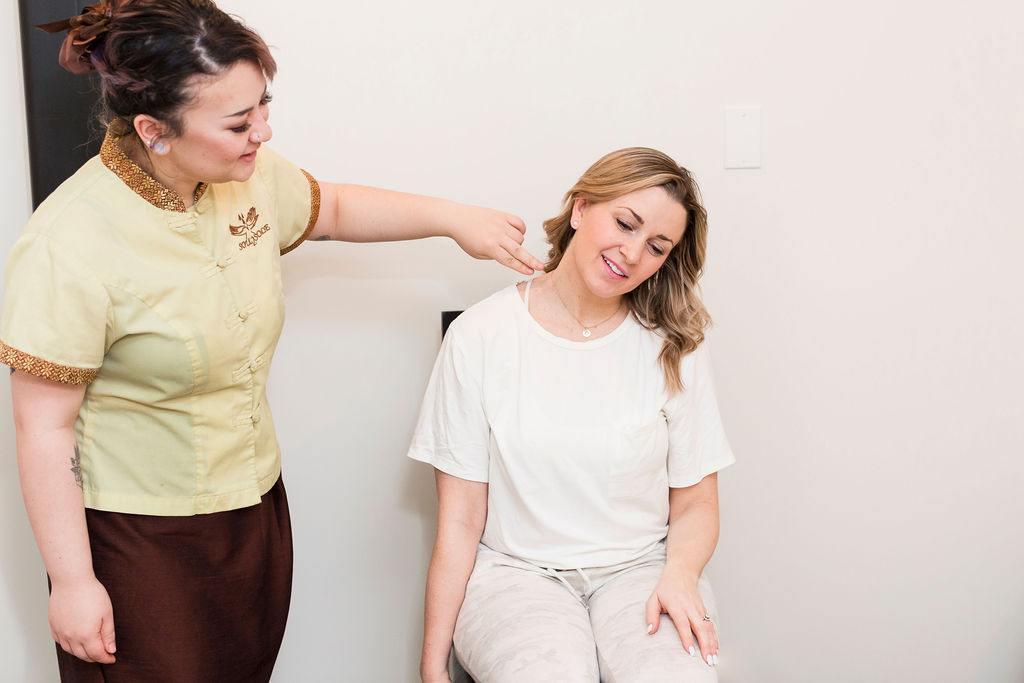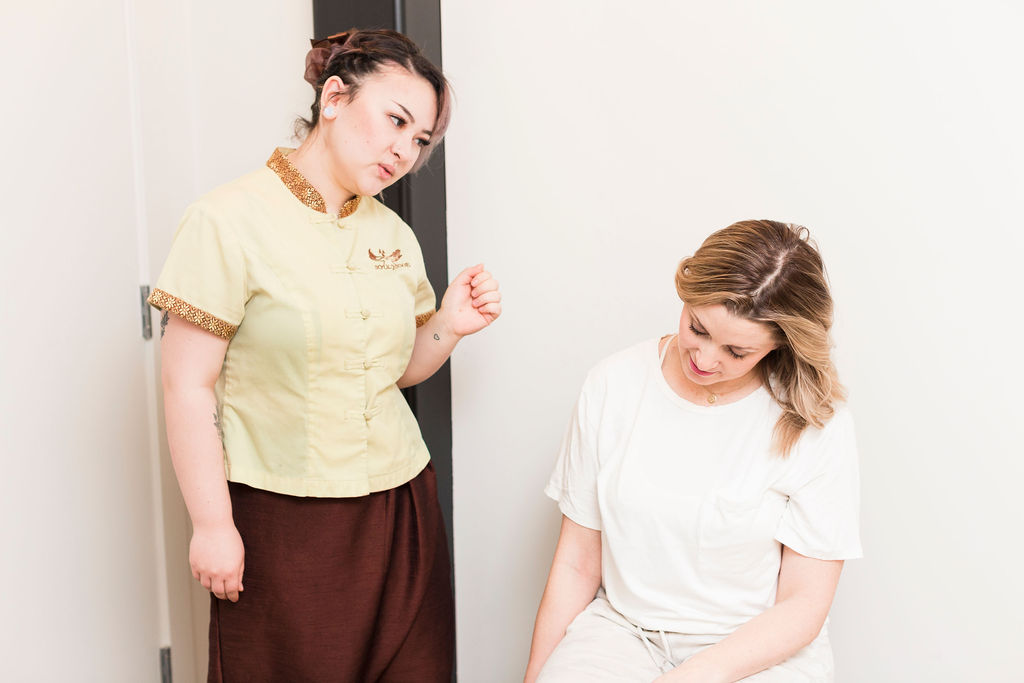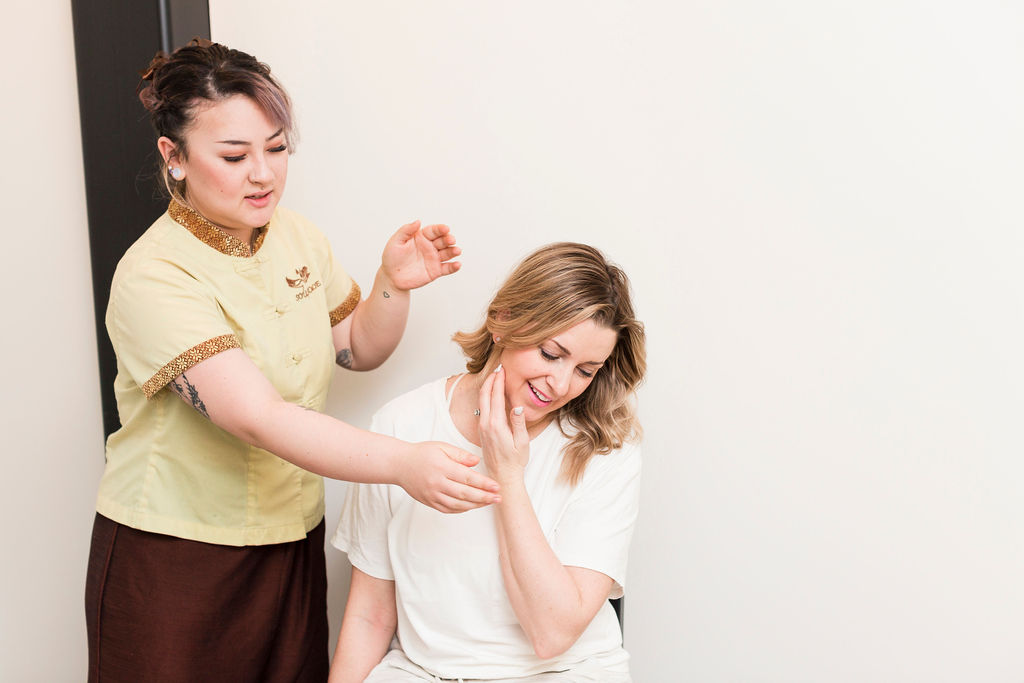 #2: Hunched Shoulders
If pain or tightness occur in the back of the neck down to the tops of the shoulder blades, an upper trap stretch could help. This stretch will benefit individuals who hold their shoulders high, or individuals who are in a looking-down position for long periods of time.

 #3: Sore Wrists + Forearms
Typing or scrolling excessively can eventually lead to wrist fatigue, often due to the tightness in the forearms. Doing these two easy stretches for the common flexor and common extensors of the wrist can help with tech-induced arm tension and wrist fatigue.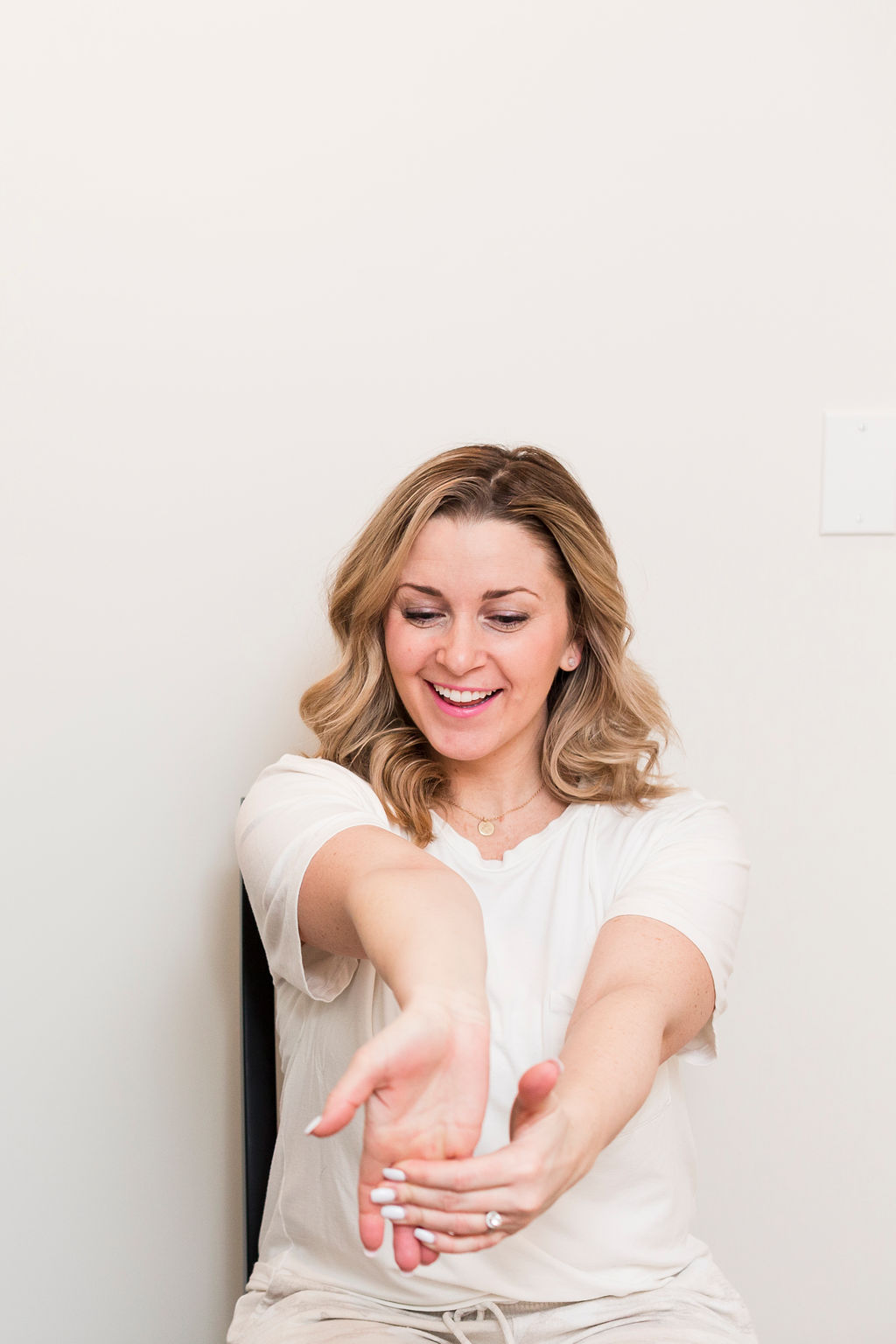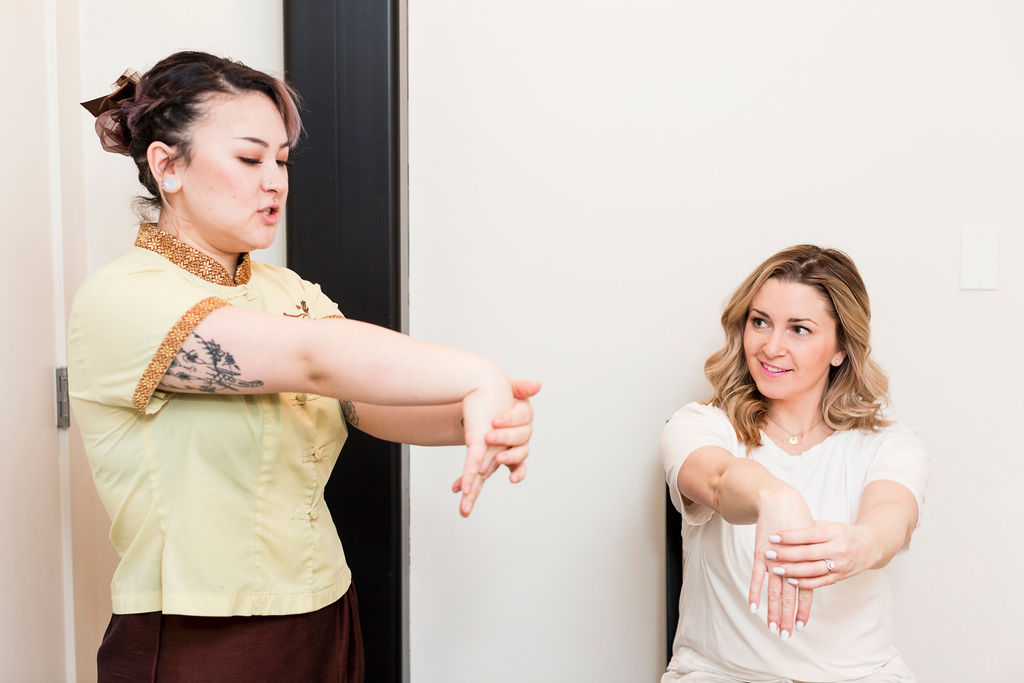 #4: Upper Body Exhaustion
Extended use of tech devices can lead to rolled-in shoulders and tightened chest muscles. A couple degrees of pec stretching may be performed in order to open up the chest, and can also help if deep breathing feels hard. Three variations of the pec stretch can be performed to stretch the lower, middle, and top fibers of this muscle. This stretch can also help with using proper posture.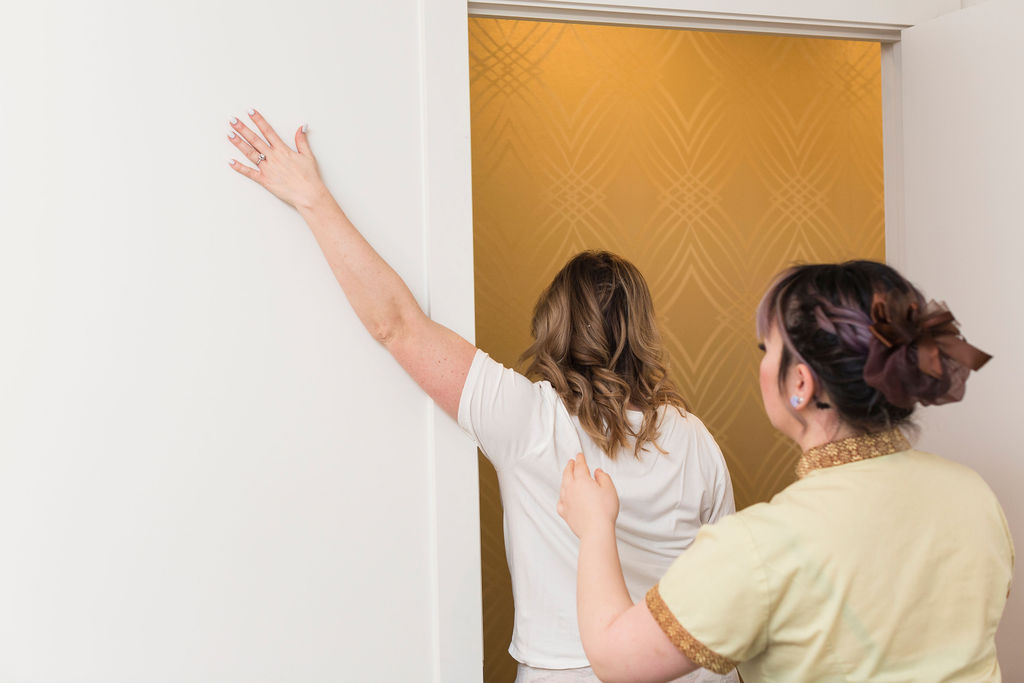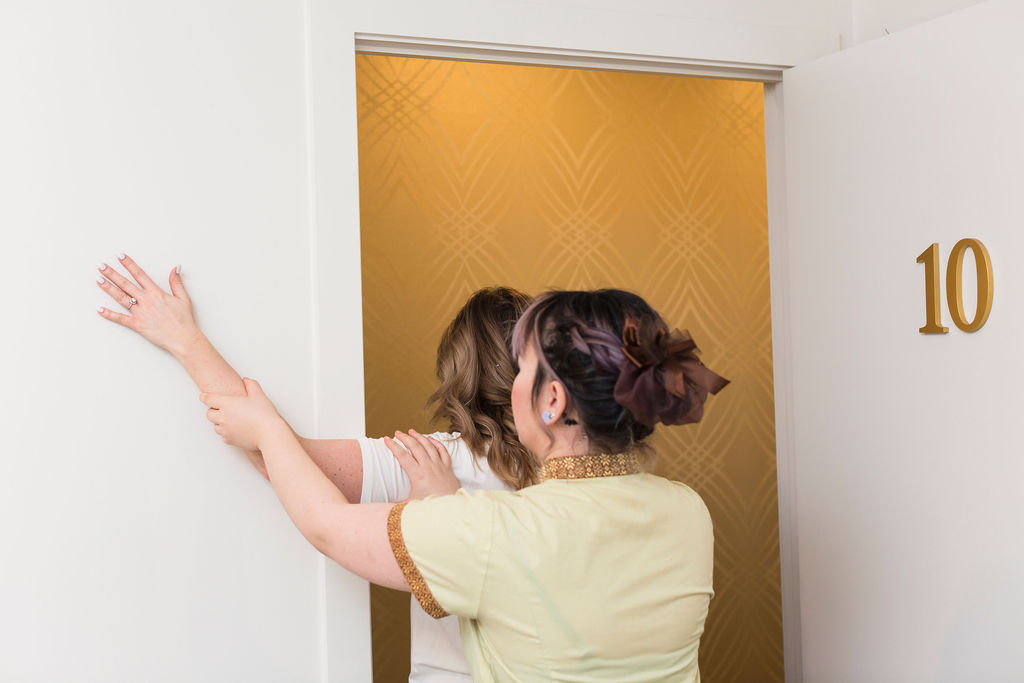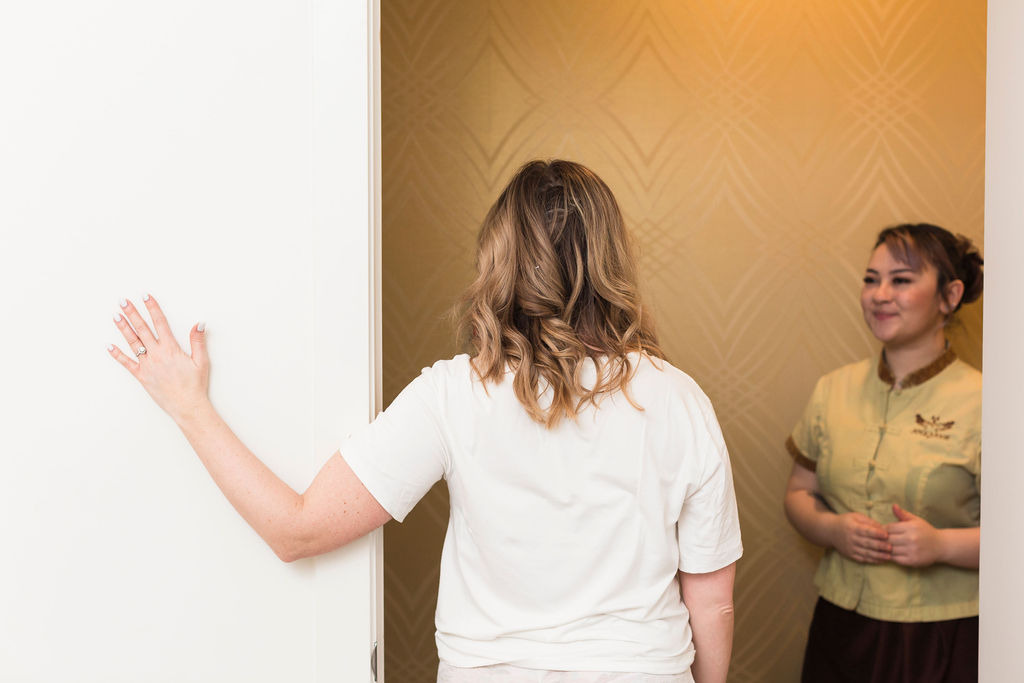 #5: Sitting For Hours On End
Tech users are often stuck in a seated position. This can cause discomfort in the front hip area. However, this feeling can be helped with the use of the iliopsoas stretch, ( a strong hip flexor muscle). This muscle stretch works to lengthen the shortened hip flexors, allowing less tension when it is extended for activities.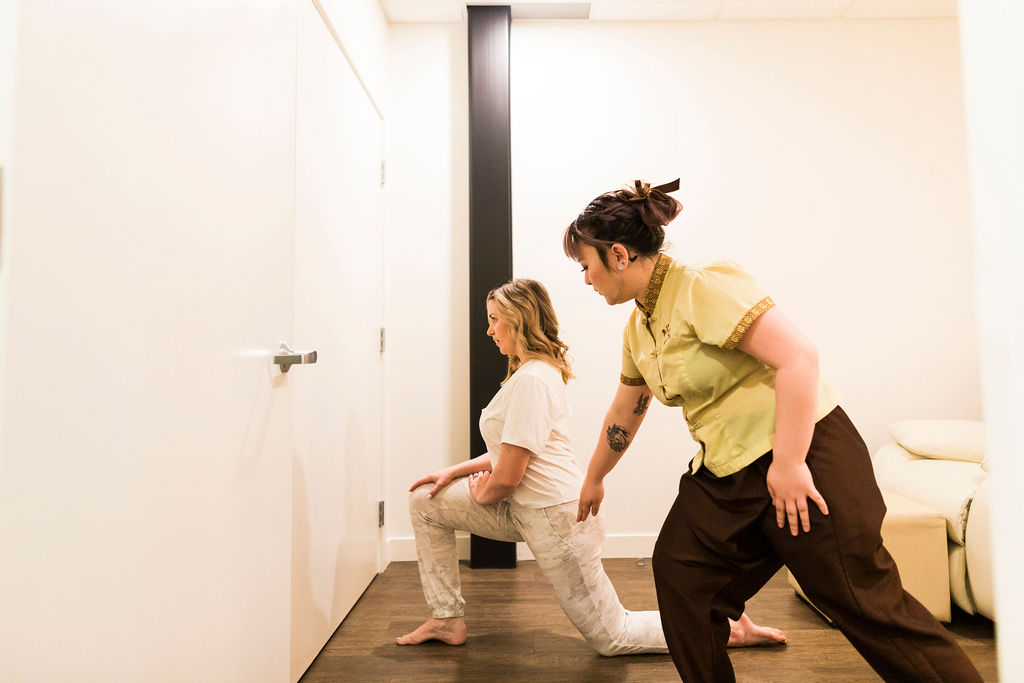 photos: Dallas Curow Photography
Don't forget to Pin this to your Self Care and Stay Healthy boards and follow me on Pinterest here.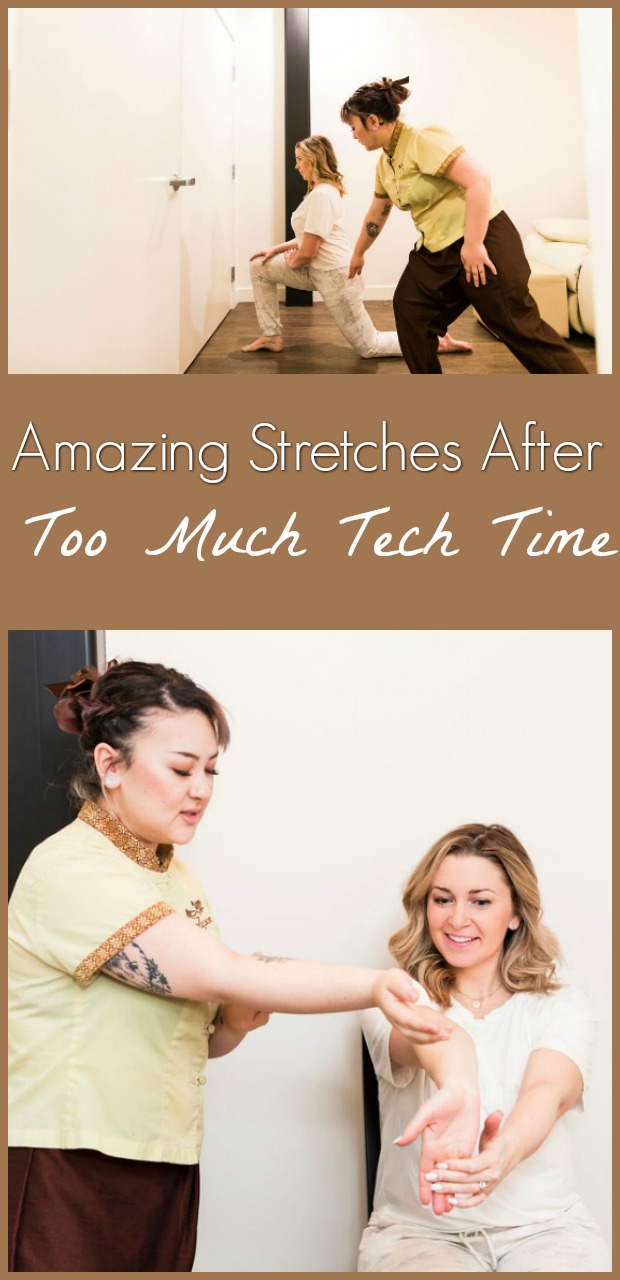 Other Posts You'll Like:
How To Use Your Period As A Productivity Tool
Why You Should Spend More Time With Your Dog
xx