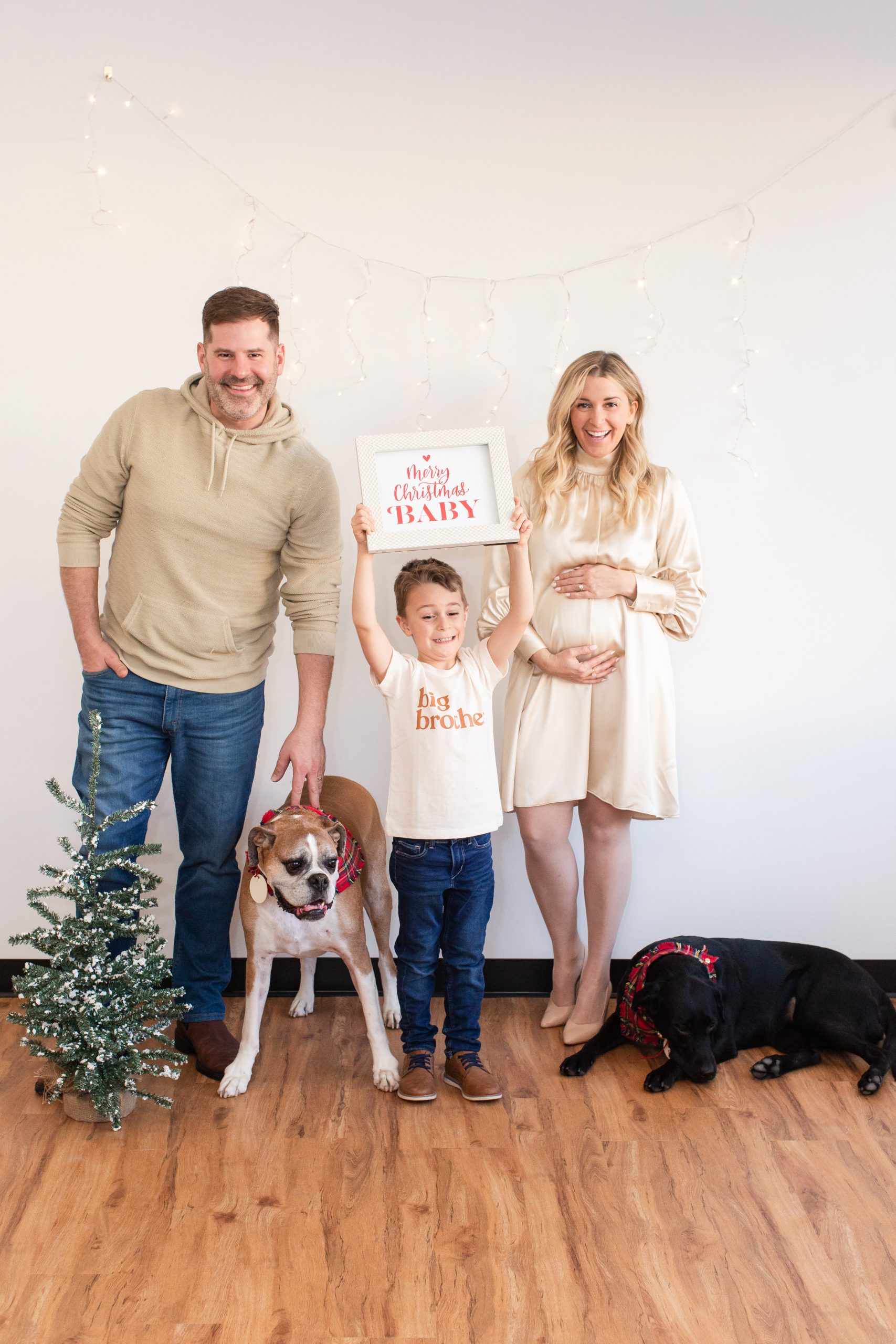 We're SO thrilled to finally share with you that our family is growing! Woooo hooo! After 2.5 years of trying, we're feeling extra grateful for this moment. Our little babe will arrive next June!
Having to keep this news a secret until now felt impossible! I have SO much to tell you! As you know, we talk about everything on here and over on The Gram. There has been quite a bit going on behind the scenes and it felt so strange to keep it all from you and not share what was happening. Today is such a joyful day for us but honestly, the first trimester has had some scary moments and daily anxiety. I'll get into that eventually, but today we celebrate!
I recognize announcements like this can be triggering for some and can hurt. Trust me when I say, I know how that feels. I'm sending you love.
Big Brother
By far the greatest part of this whole experience has been Wyatt! He's SO pumped to be a big brother! He kisses my tummy and even tried looking into my belly button to see if he could see the baby. LOL! He's asking lots of questions and has (mostly) kept our secret for the past couple of months. He's very excited to finally share with his friends and is even wearing his Big Brother shirt to school today.
I never imagined our kids would be this far apart in age but the more I think about it, I realize how beautiful it will be! Having the first six years just with Wyatt is so special and he's at an age where's he's so independent already. I can't wait to watch him in his big brother role. I'm tearing up just thinking about it!
Boy or Girl?
We're not finding out until delivery day! Ryan and I are both feel it's so much more fun to wait for the surprise. We didn't find out with Wyatt (I totally thought I was having a girl last time) and there's not anything specific we need to plan. Everyone we've told so far has said 'girl' but who knows! We'll have to wait and see!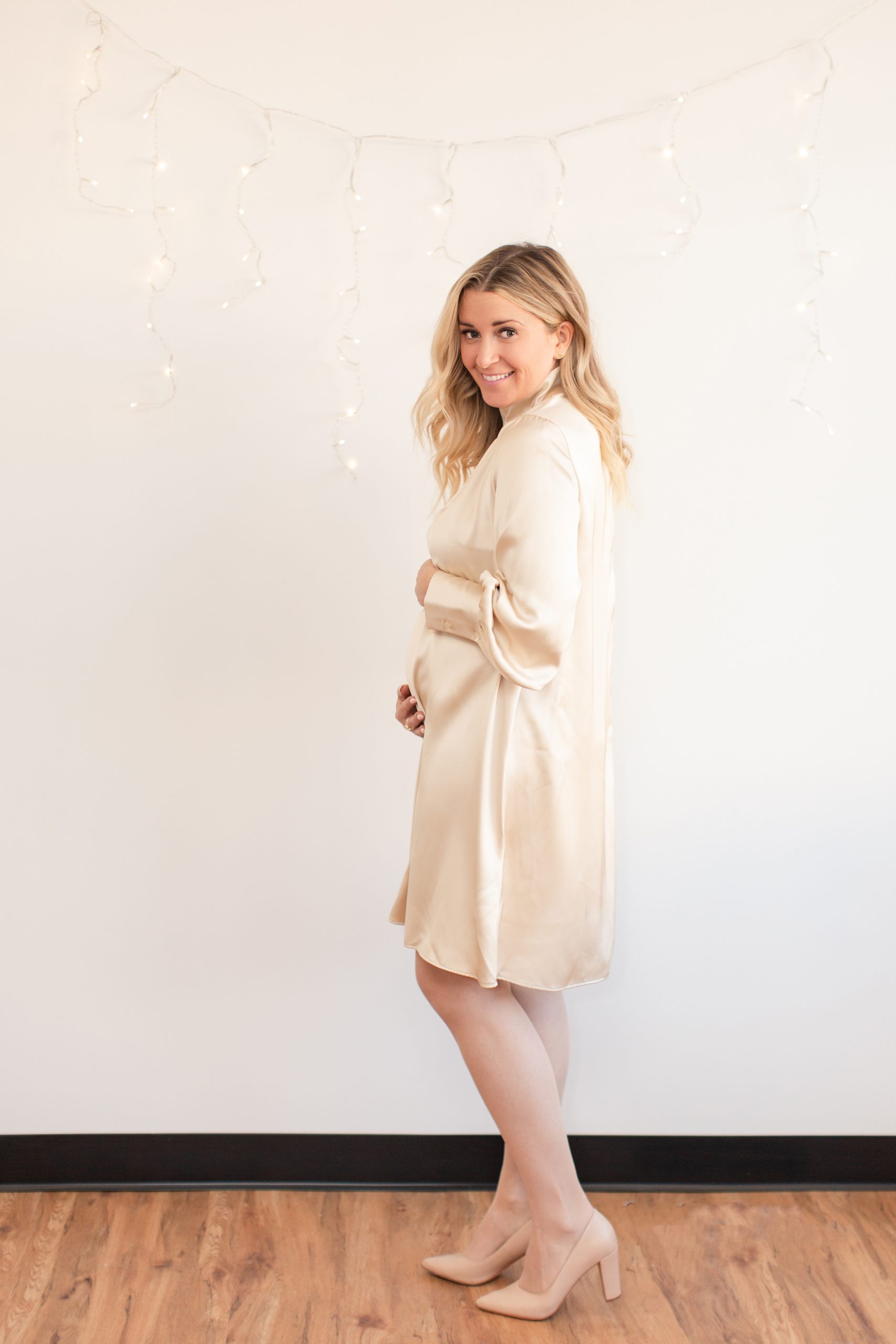 I'm fresh out of clothes that fit! LOL! Time to go shopping. I'll be sharing maternity style and pregnancy finds over the next few months.
In the meantime, please share (in the comments below) your favourite stuff and all of your advice!! It's been seven years since I've been pregnant or had a newborn and I know a lot has changed.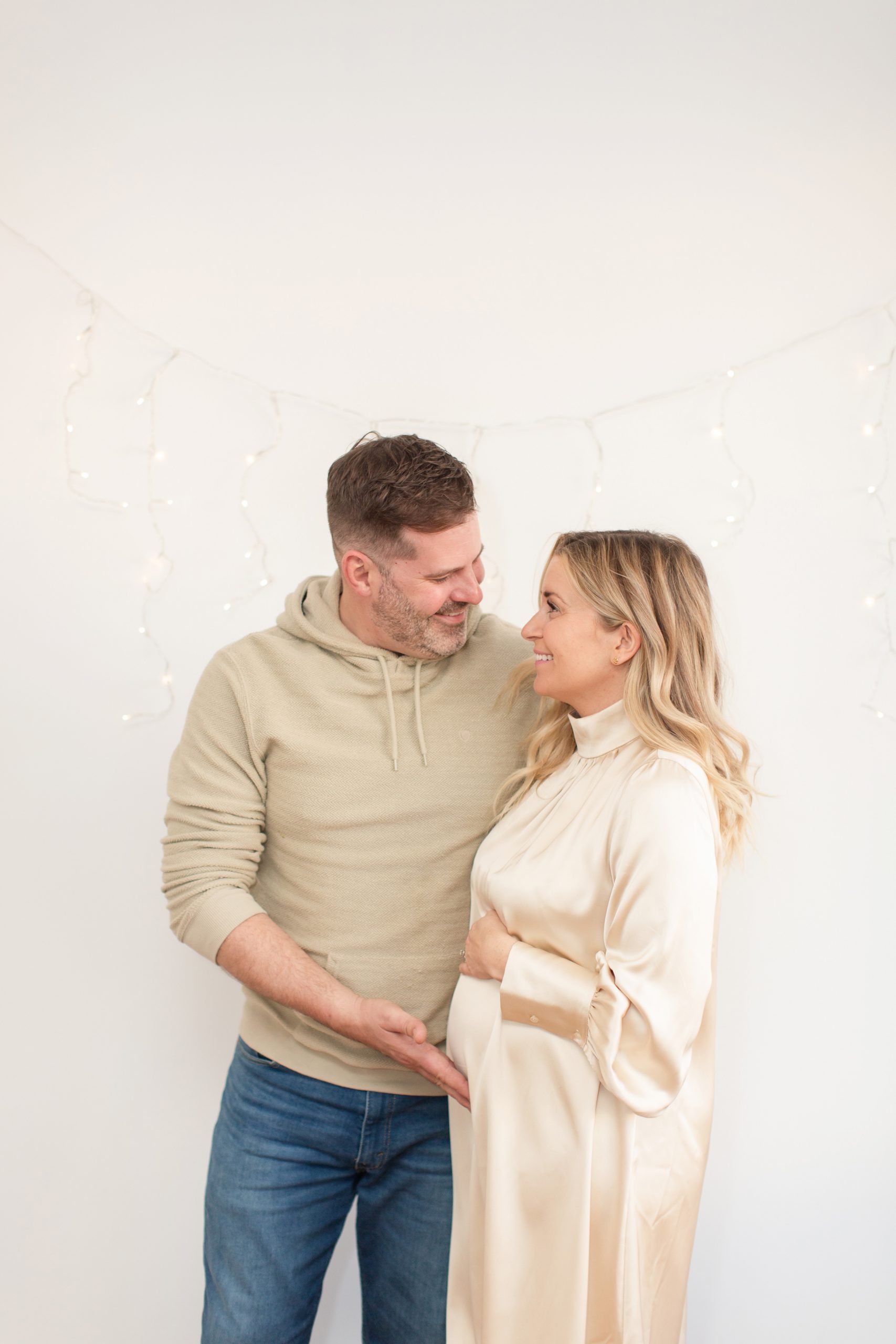 Thank you for sharing in our joy today and for all of your messages during our fertility journey. It means the world to our family to have so much support and love!
Photos: Dallas Curow
xx