How to set-up a garden for your kids, ways your little ones can help in your garden, cool tools, and the best gardening books for kids!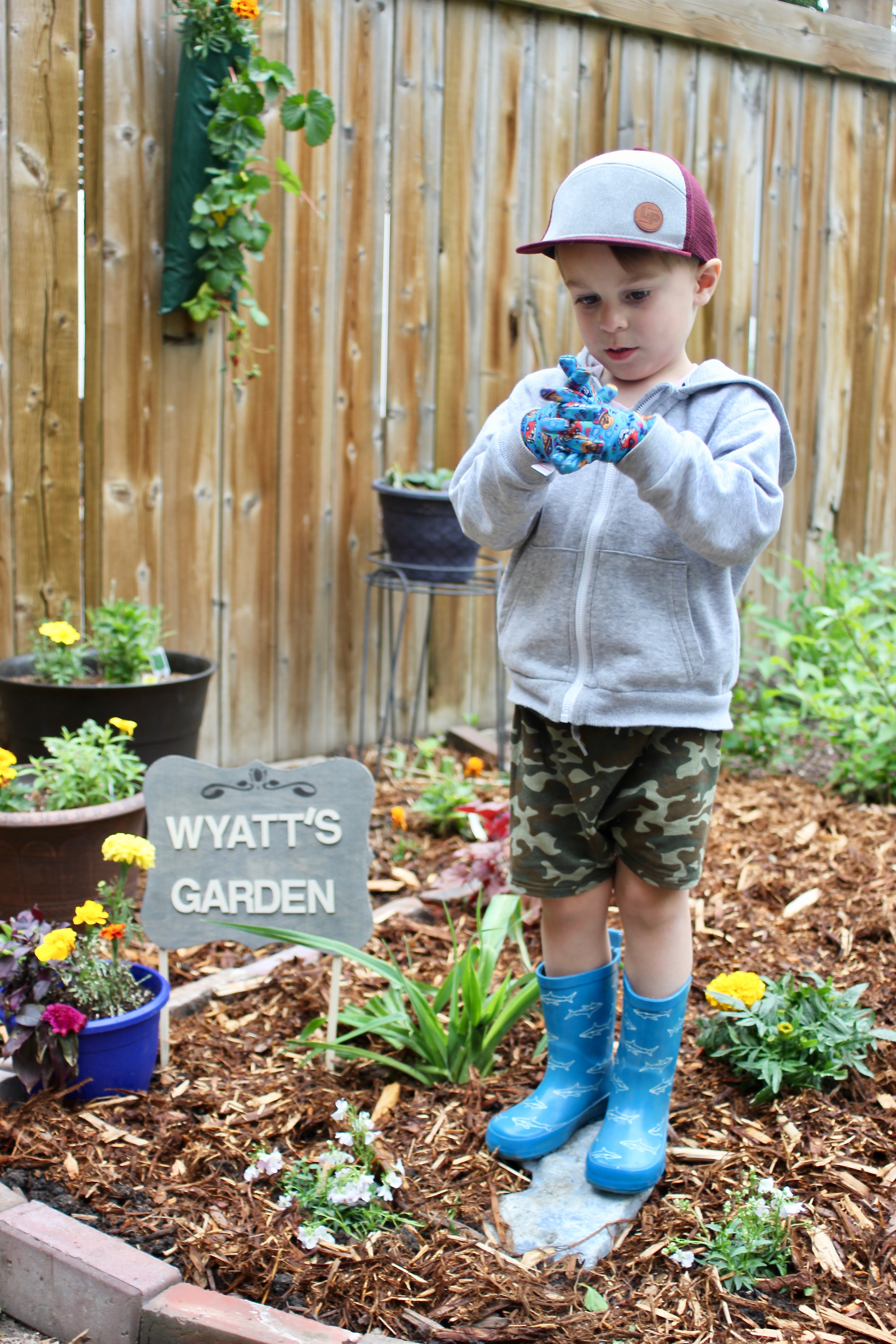 Isn't it one of the greatest things to introduce your kids to something you're passionate about? I LOVE to garden. Passing that on to our son Wyatt (as my dad did to me) is pretty special. I've been taking Wyatt around our gardens ever since he was in my tummy! There was no better feeling than feeling those kicks as I had my hands in the dirt. 🙂
This year, Wyatt joined us at Thiel's Greenhouses to pick out a few things for his very first garden in our yard! Owner Nadine Steilow has a passion for teaching children about gardening and she went above and beyond to make sure Wyatt was all set up! Keeping reading for photos from our visit and a ton of tips from the Thiel's team when it comes to introducing your little one to the garden.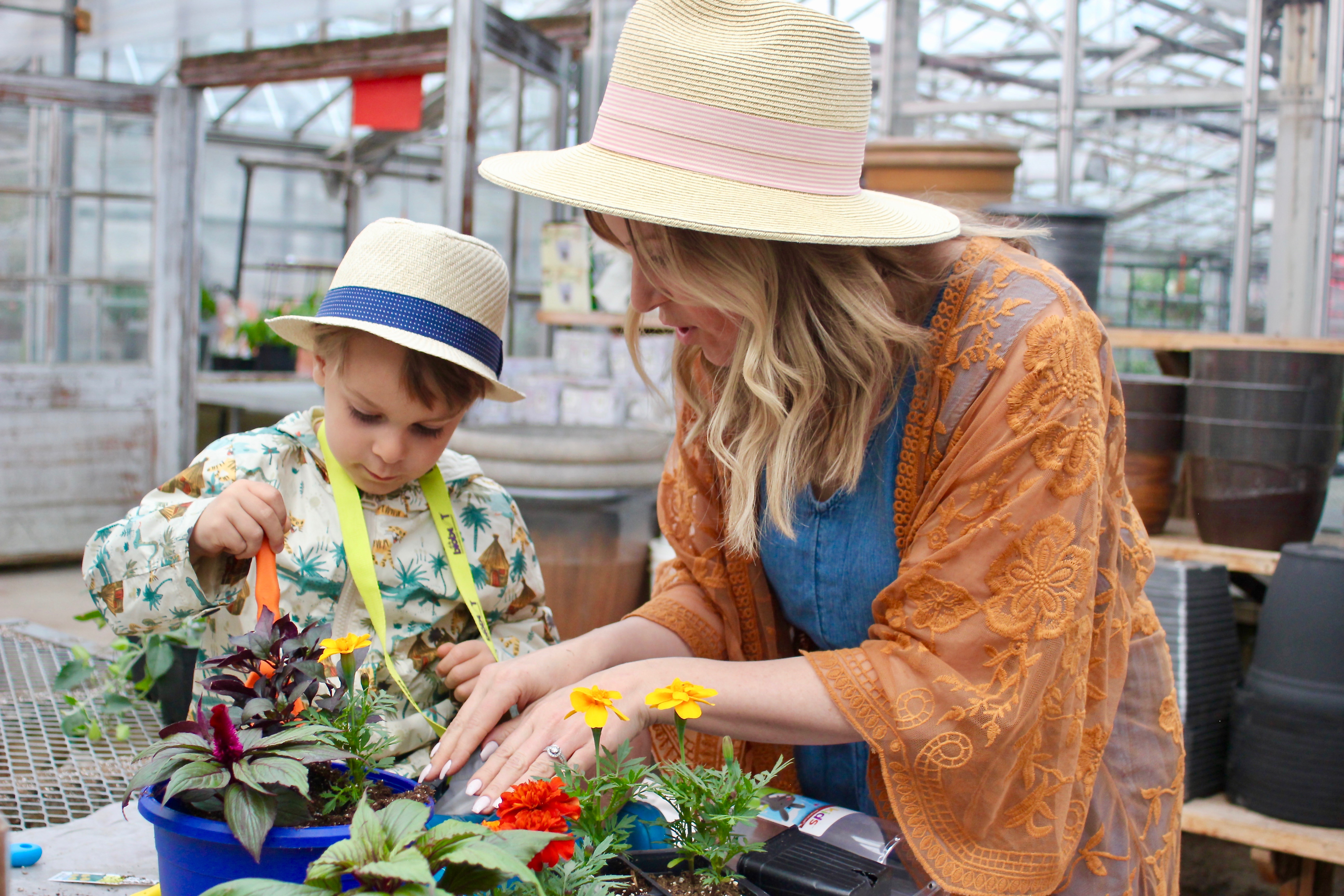 How To Introduce Little Ones to Gardening
#1: Get them their own tools, including a hat and gloves. A few options: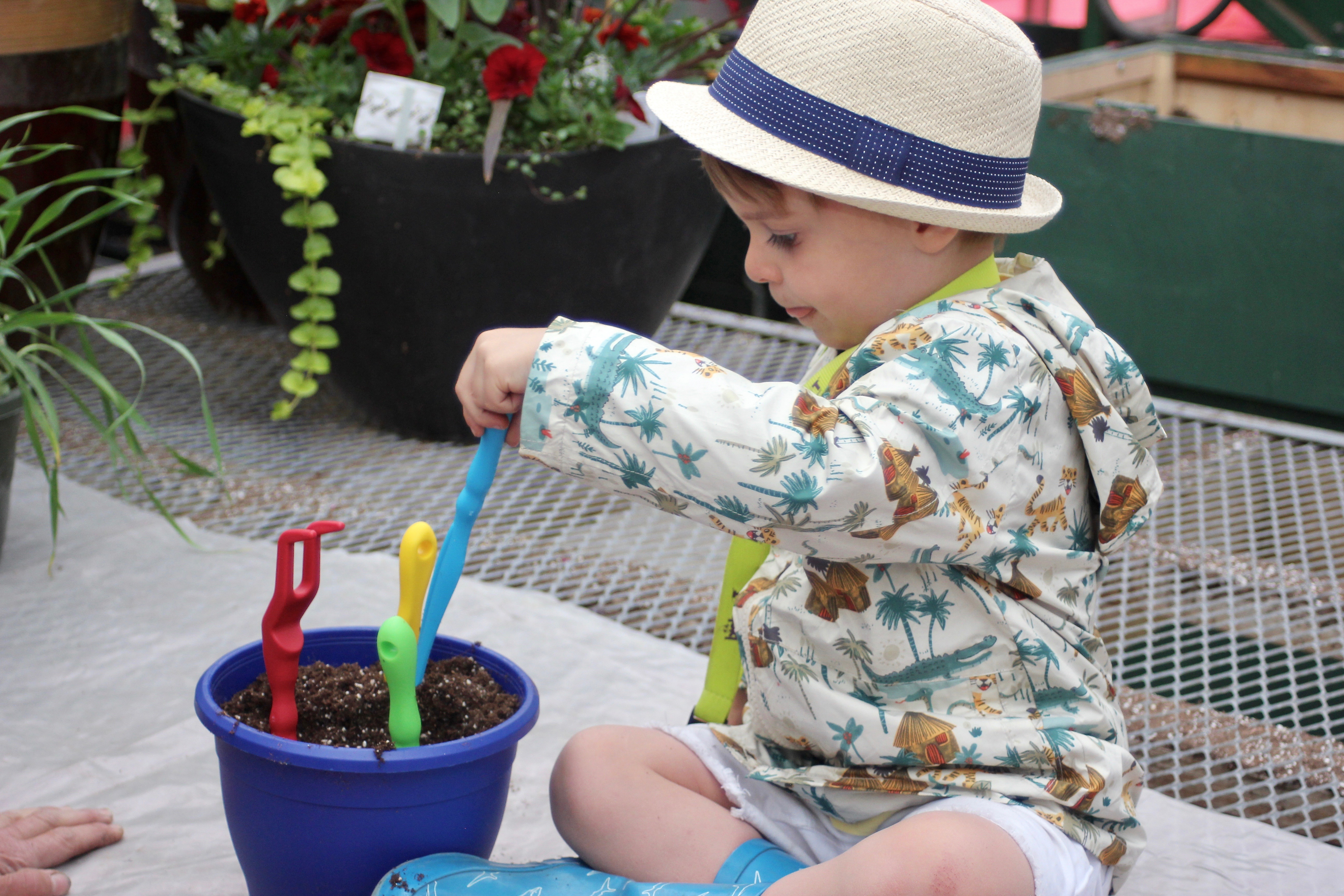 #2: Give them their own space in the garden to tend but keep it close so you can work side by side.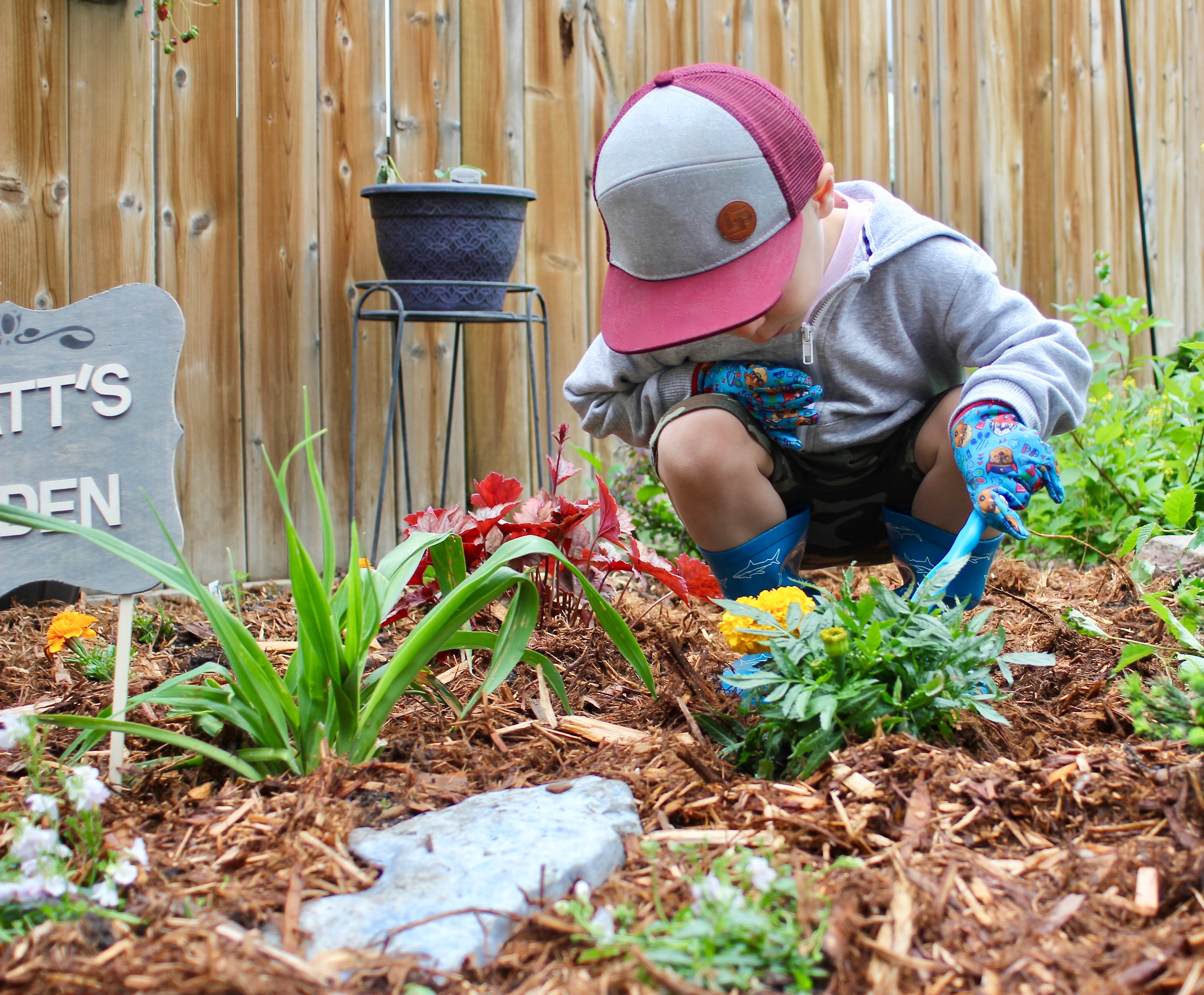 #3: Let them pick which food and/or flowers to plant. Most kids want to grow pumpkins and watermelons because that is what they see in storybooks, cartoons, etc. Big seeds are boss—beans, pumpkins, peas, sunflowers, nasturtiums, sweet peas, zinnias.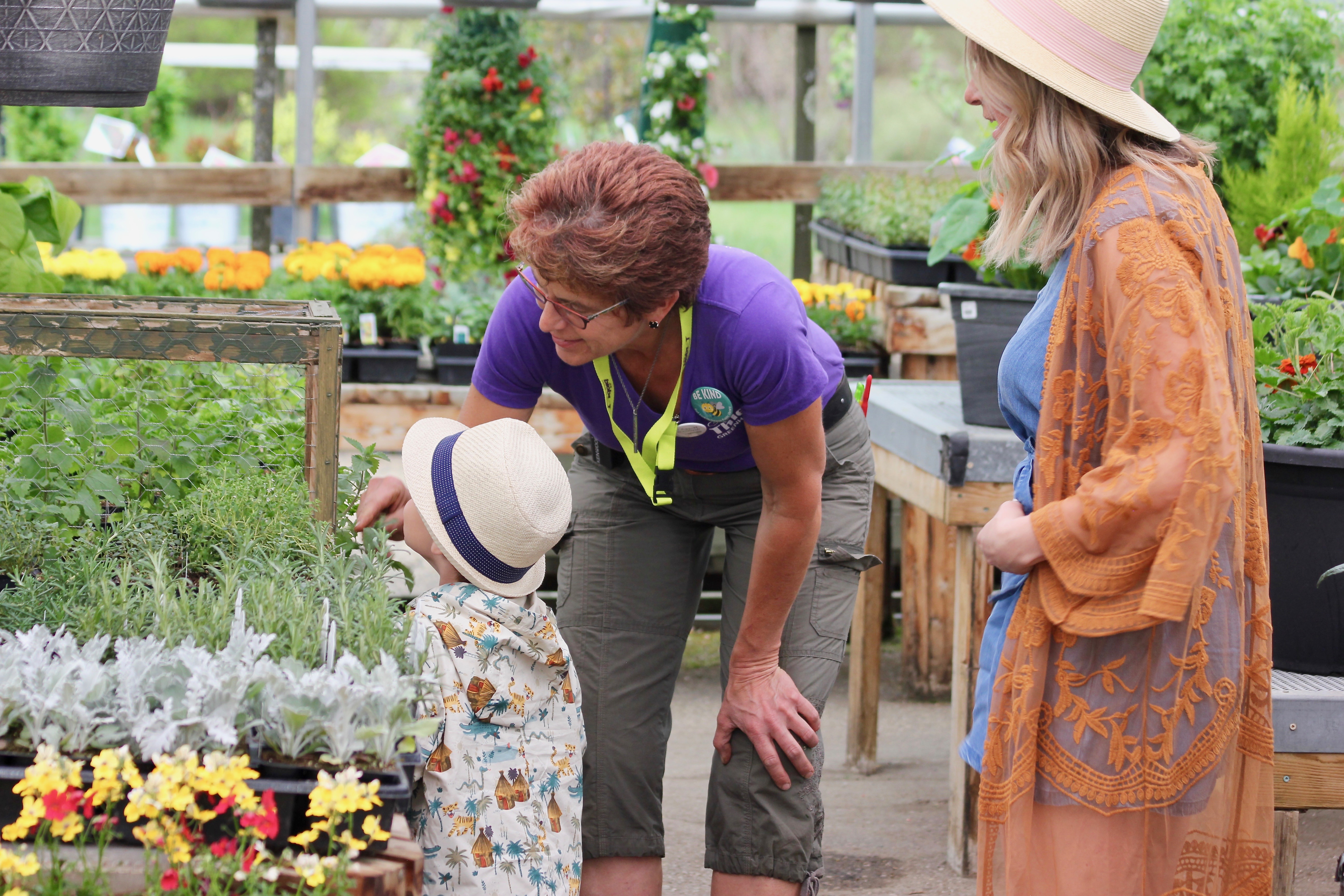 #4: Let them dig in the dirt and find worms. Let them feel the different textures of the plants.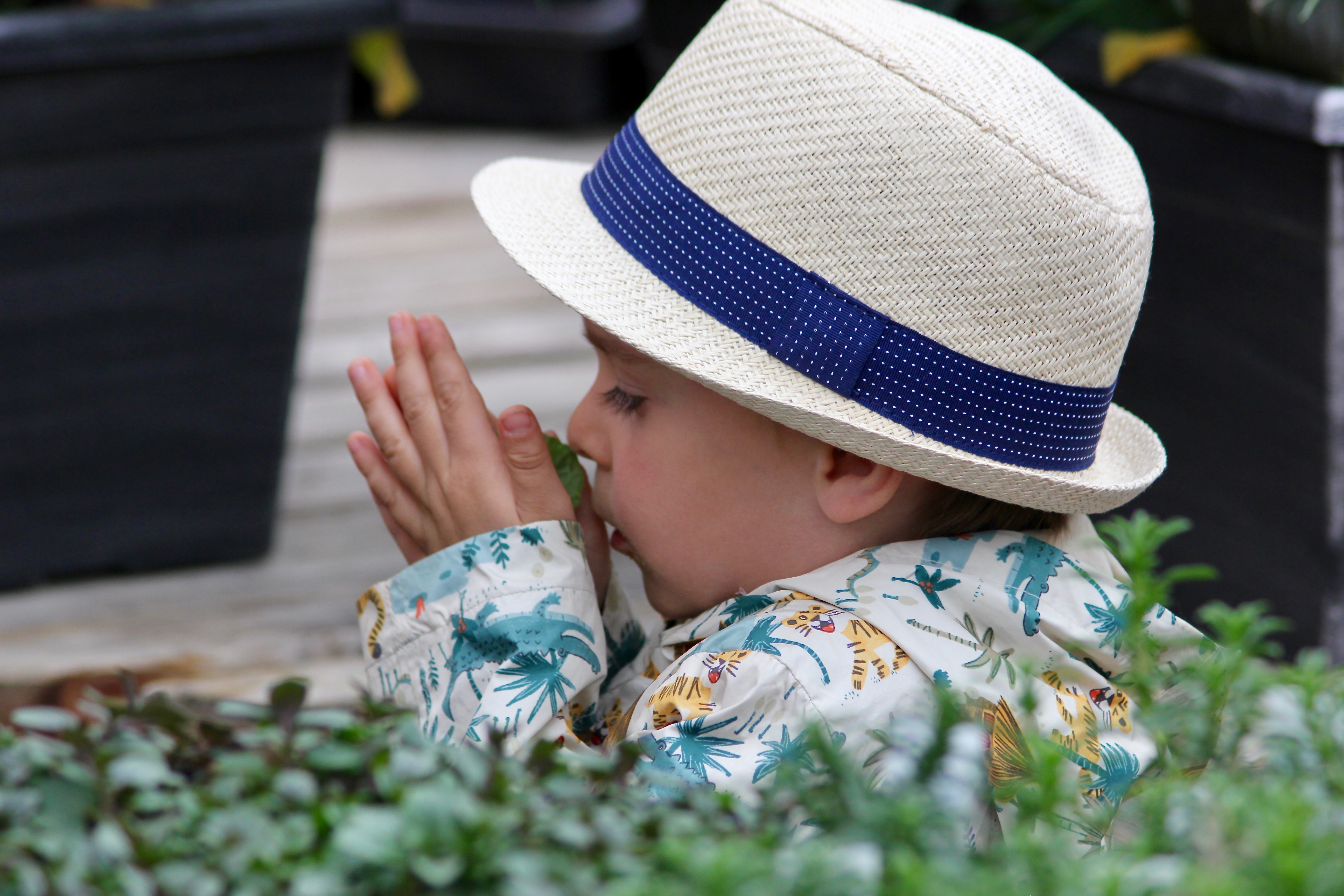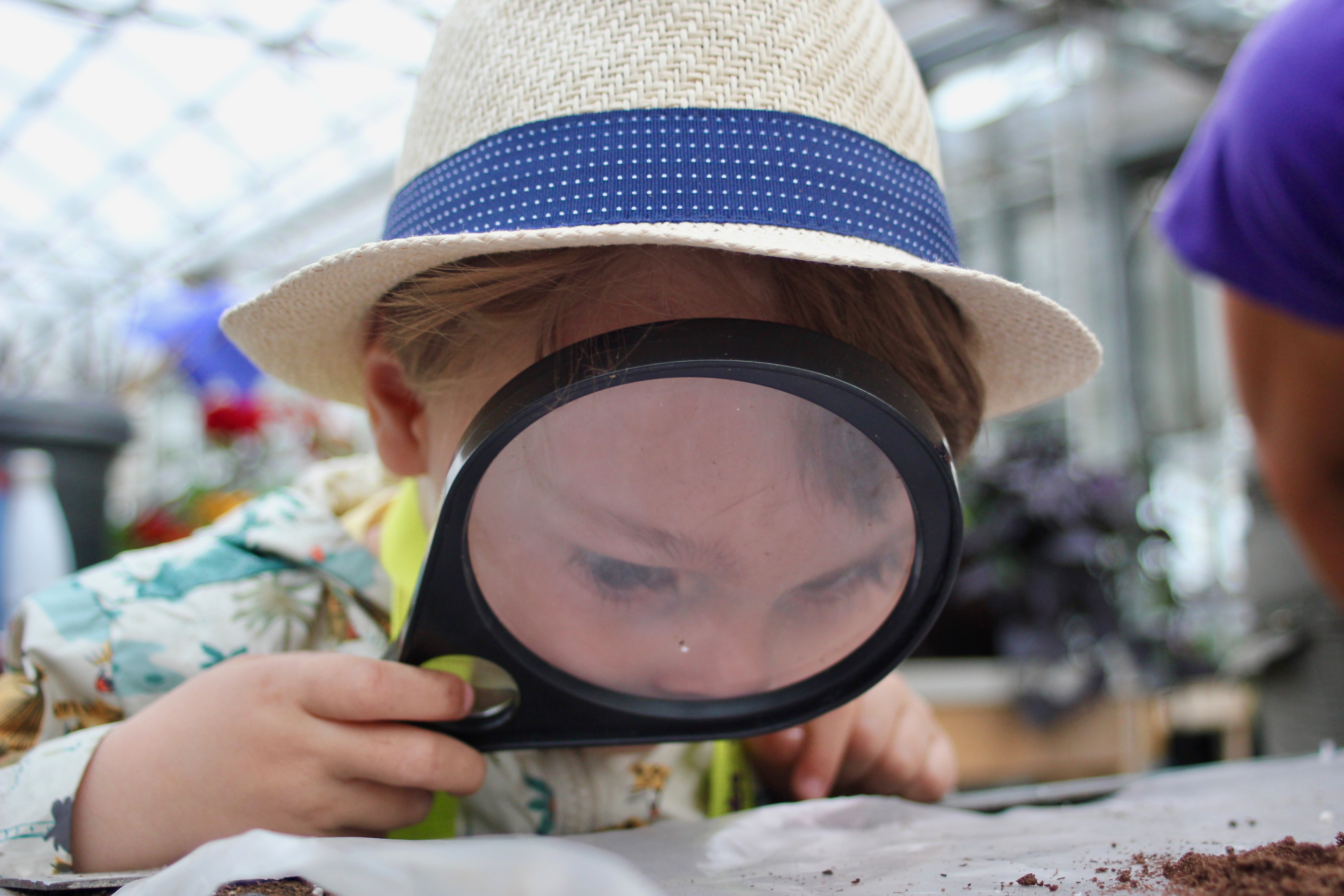 #5: Choose plants that produce blooms or food quickly so they don't lose interest. Some suggestions of plants that grow quickly are strawberries, string runner beans or peas, edible portulaca, large marigolds (use a stick to measure growth), ferns (watch the fronds unfurl), and hens and chicks (a hardy succulent that can stand up to little hands).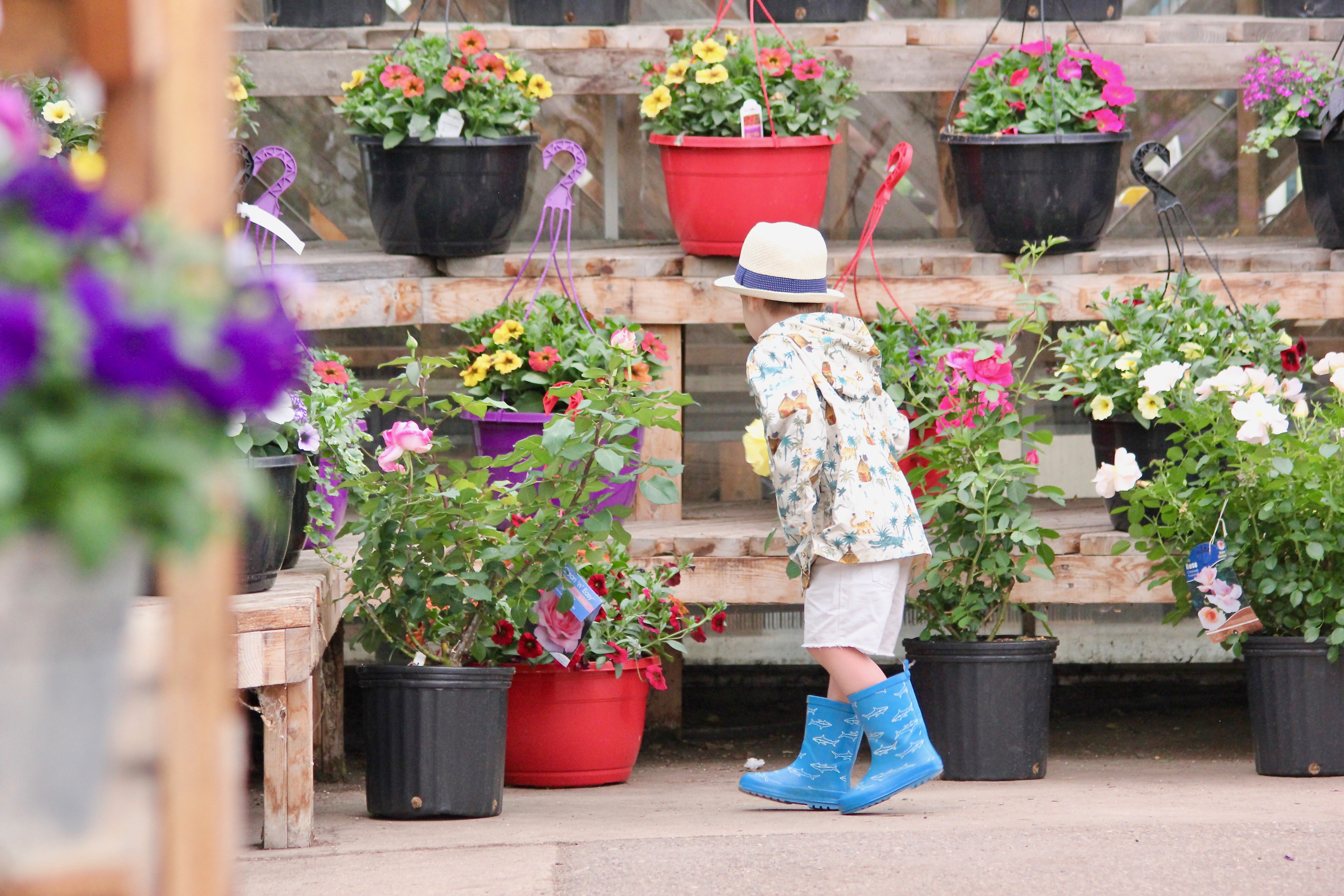 #6: Make it FUN! FUN! FUN! Sing a song or play a game. It creates good memories. Don't over-supervise so it isn't fun anymore (i.e., if their rows aren't straight, it's okay).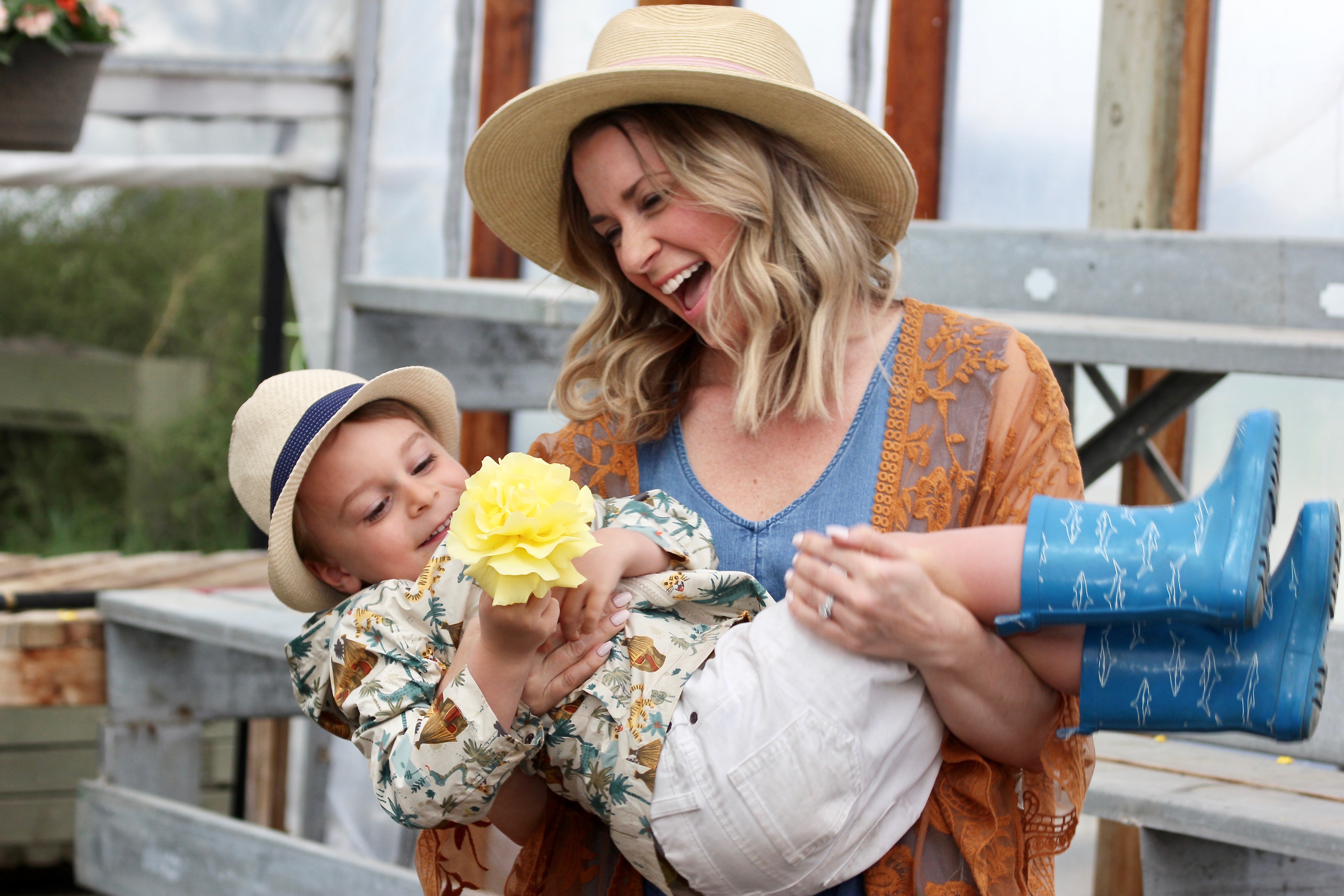 #7: Let them enjoy the fruit of their labour. Eat the veggies and/or pick a bouquet. Get dirty. It's fun!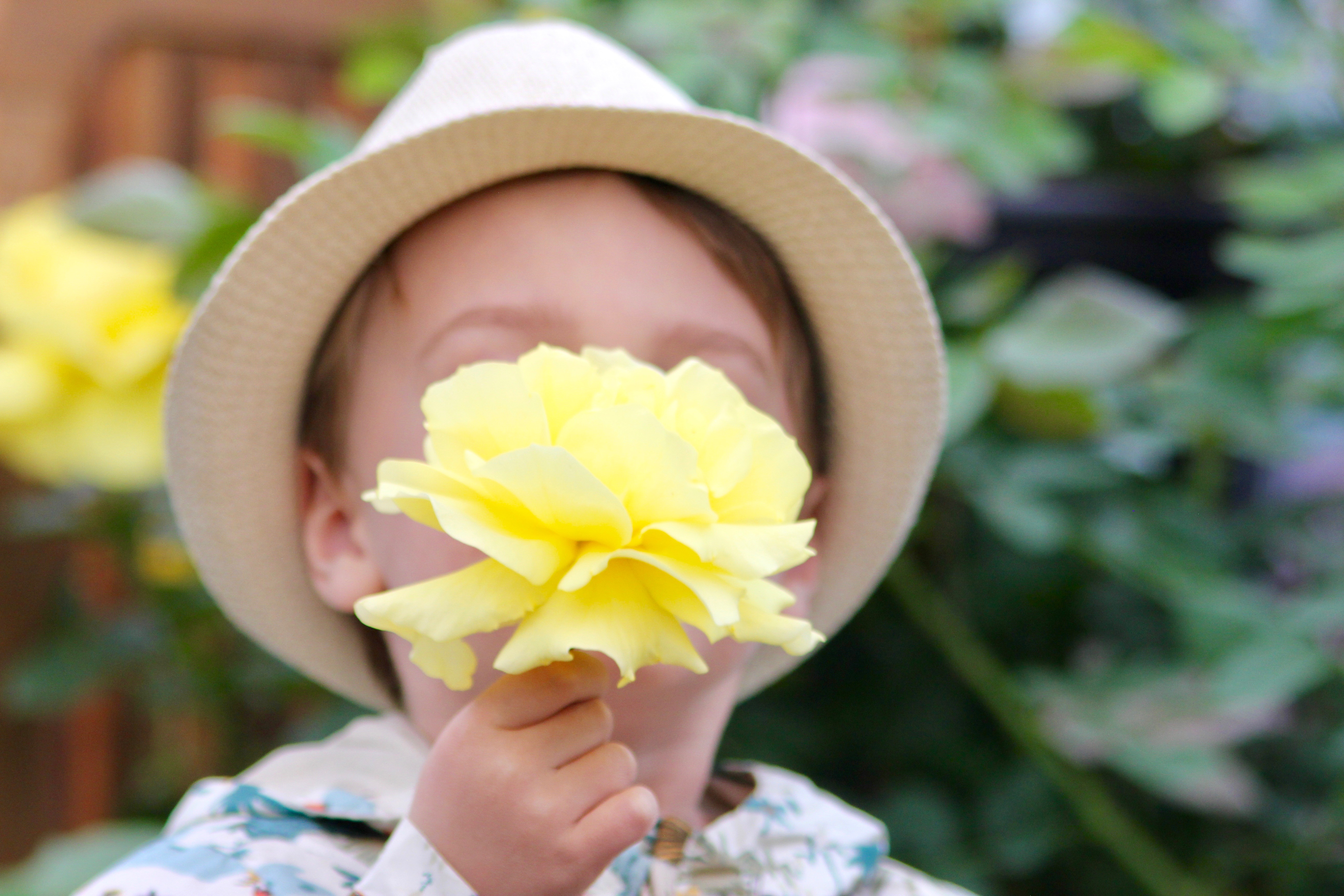 Ways Kids Can Help in the Garden
Plant seeds: Kids enjoy digging in the dirt and they can create the holes for seeds.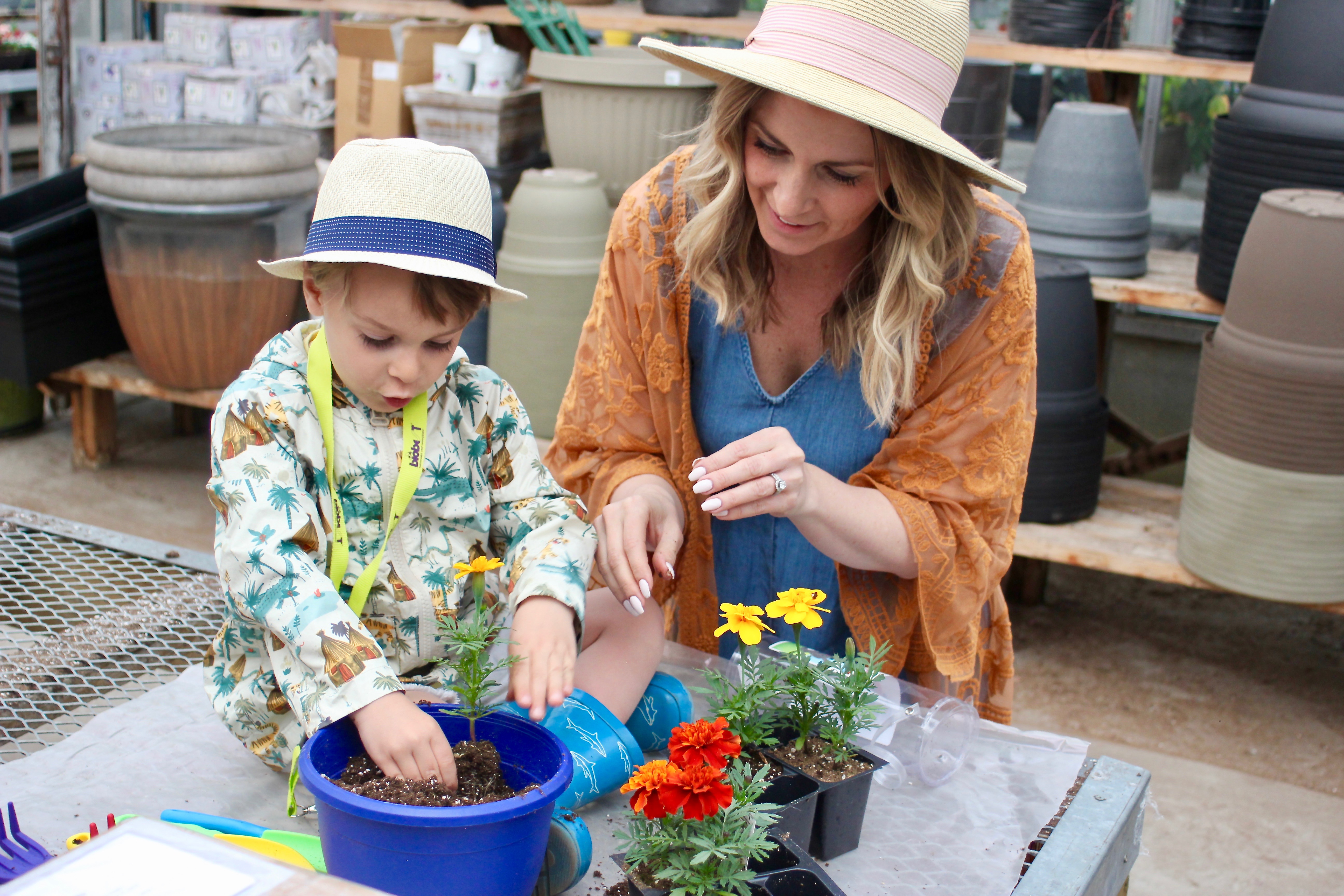 Water: Kids love to play with water. Let them have fun watering but at the same time you can teach them which plants need more water (in the sun) and which need less (in the shade). If a water fight breaks out, enjoy! If you have more than one child, give them each their child-sized watering can. TIP: Fill a kiddy pool with water and let them dunk their watering cans in to fill rather than having to supervise the hose.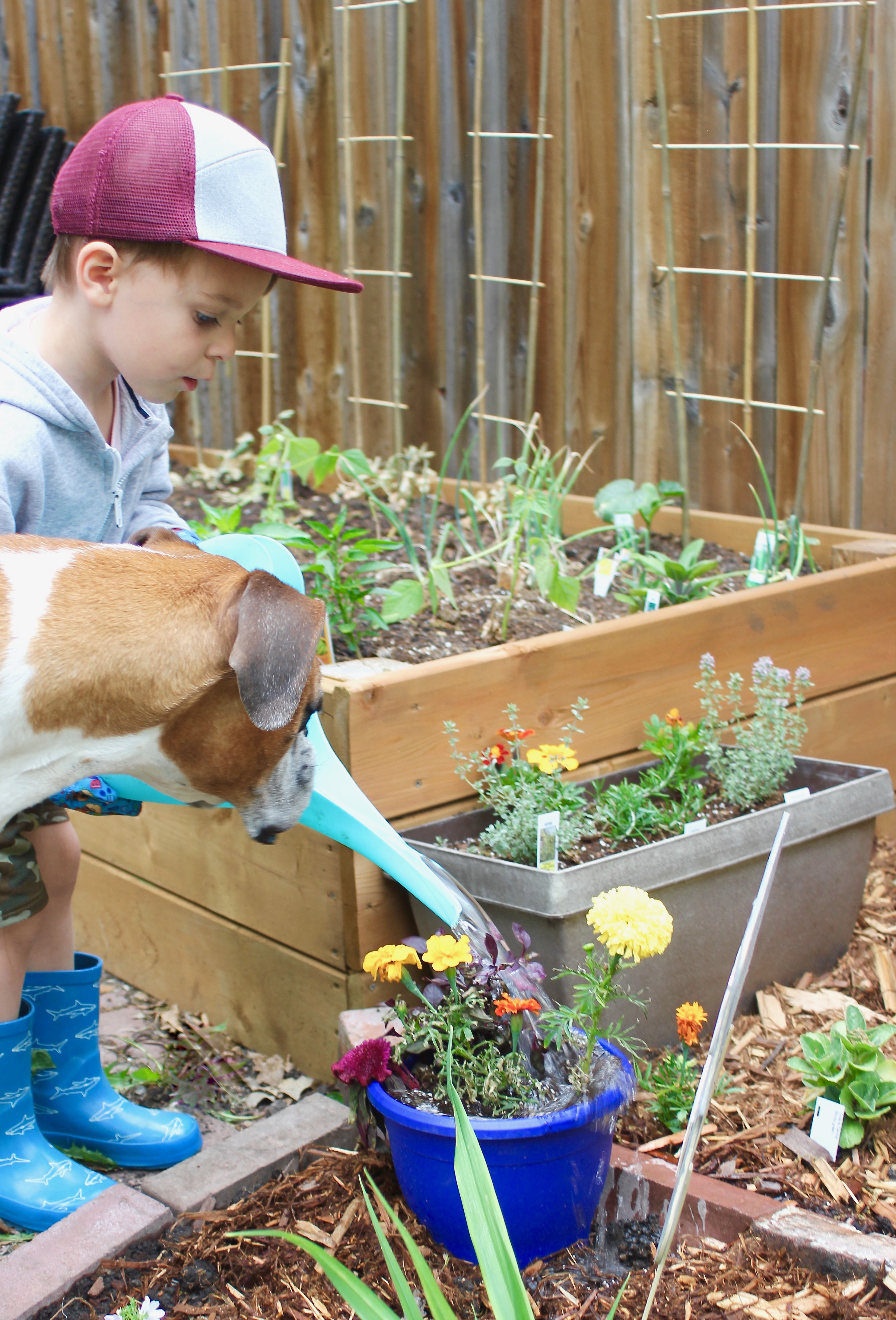 The Best Way to Set Up a Kid's Garden
The consensus of the Thiel's team is that it's best to incorporate the kid's garden into the bigger garden and let them garden beside you. If, however, you have limited space and are just setting up a kid's garden, then a container garden would be the most convenient way.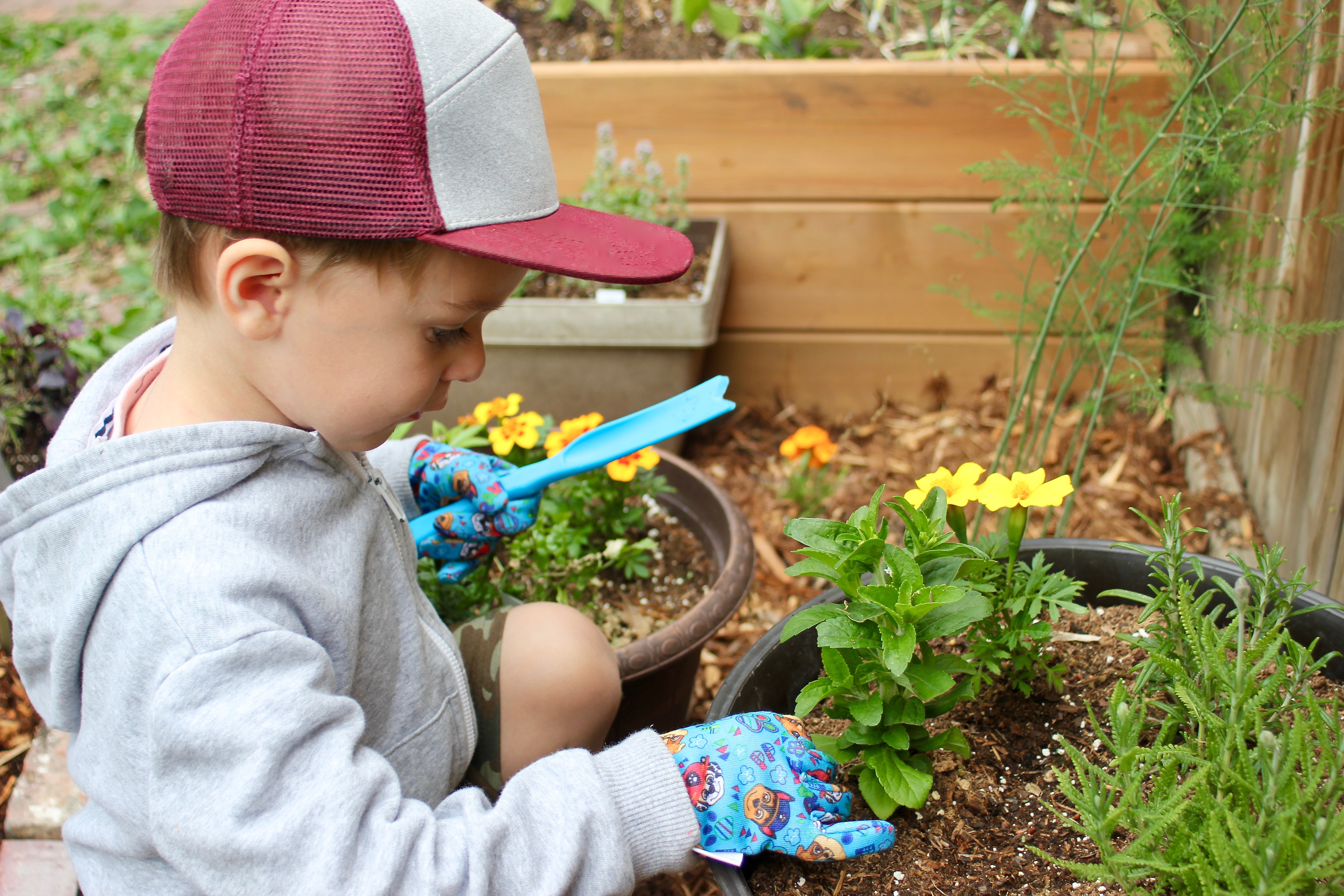 Kids + Gardening Books
I consulted the team at Thiel's and my mom (a grade school teacher) on the best books to teach kids about gardening and nature. Here they are!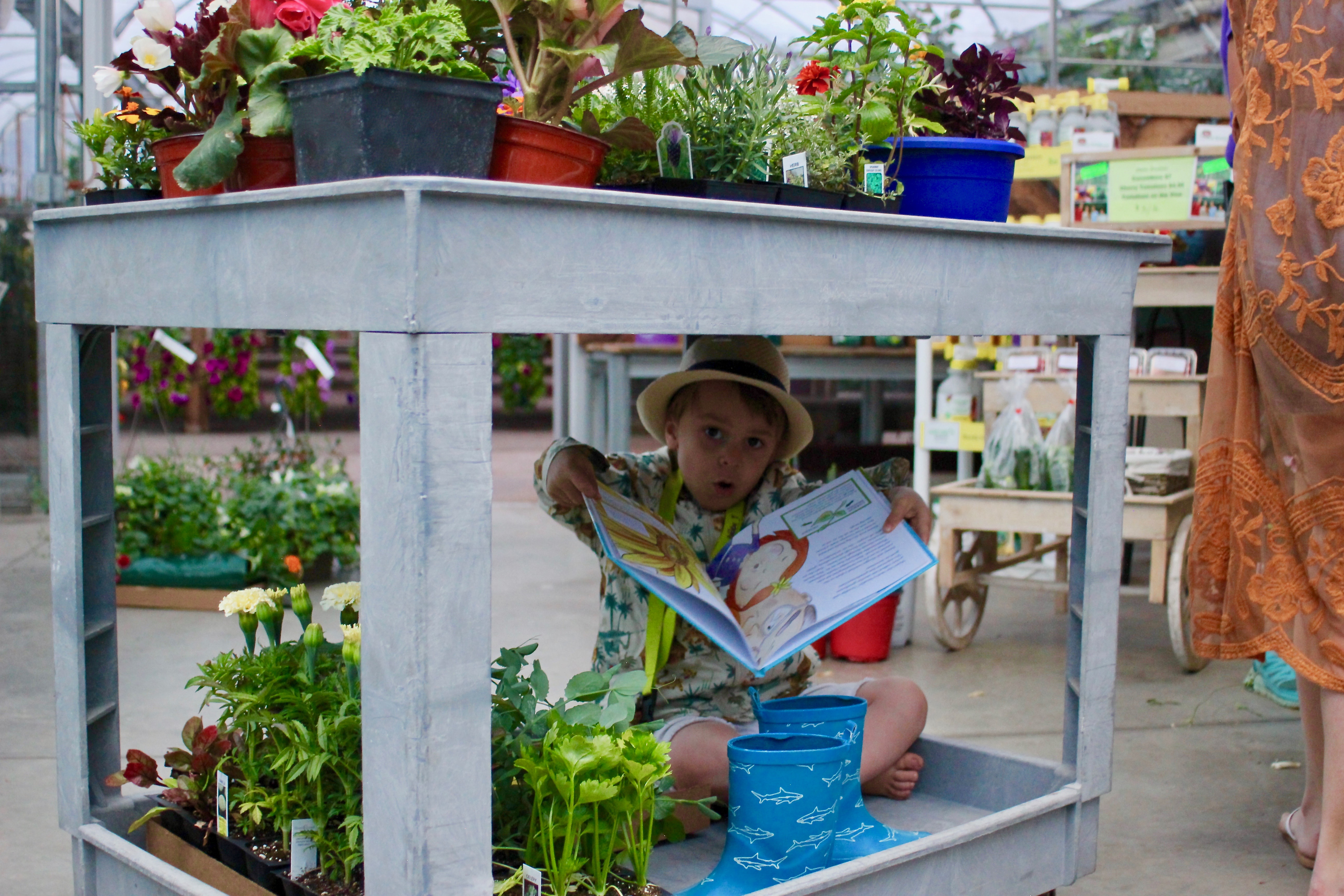 Gardening Workshops For Kids
Thiel's also opens its doors for workshops and birthday parties! Each gathering is customized to the group coming in. Little ones can learn all about plant care, bugs, pollinators, etc. Anything is possible! You could build fairy gardens, design potted plants, and more. Contact the Thiel's team to set something up!
Pin this to your Kids + Gardening boards and don't forget to follow me on Pinterest! 
Thank you to Theil's Greenhouse for partnering with us! Thiel's provided beautiful plants, flowers, vegetables and herbs for our garden in exchange for this post! As always, thoughts and opinions are mine.
Other Posts You'll Like
Refreshing Herb Garden Cocktails
How To Pull Off The Modern Farmhouse Trend
xx