Discover The Little Flower Truck! How and why it was started, what daily operations are like, and how you can book it for your next event!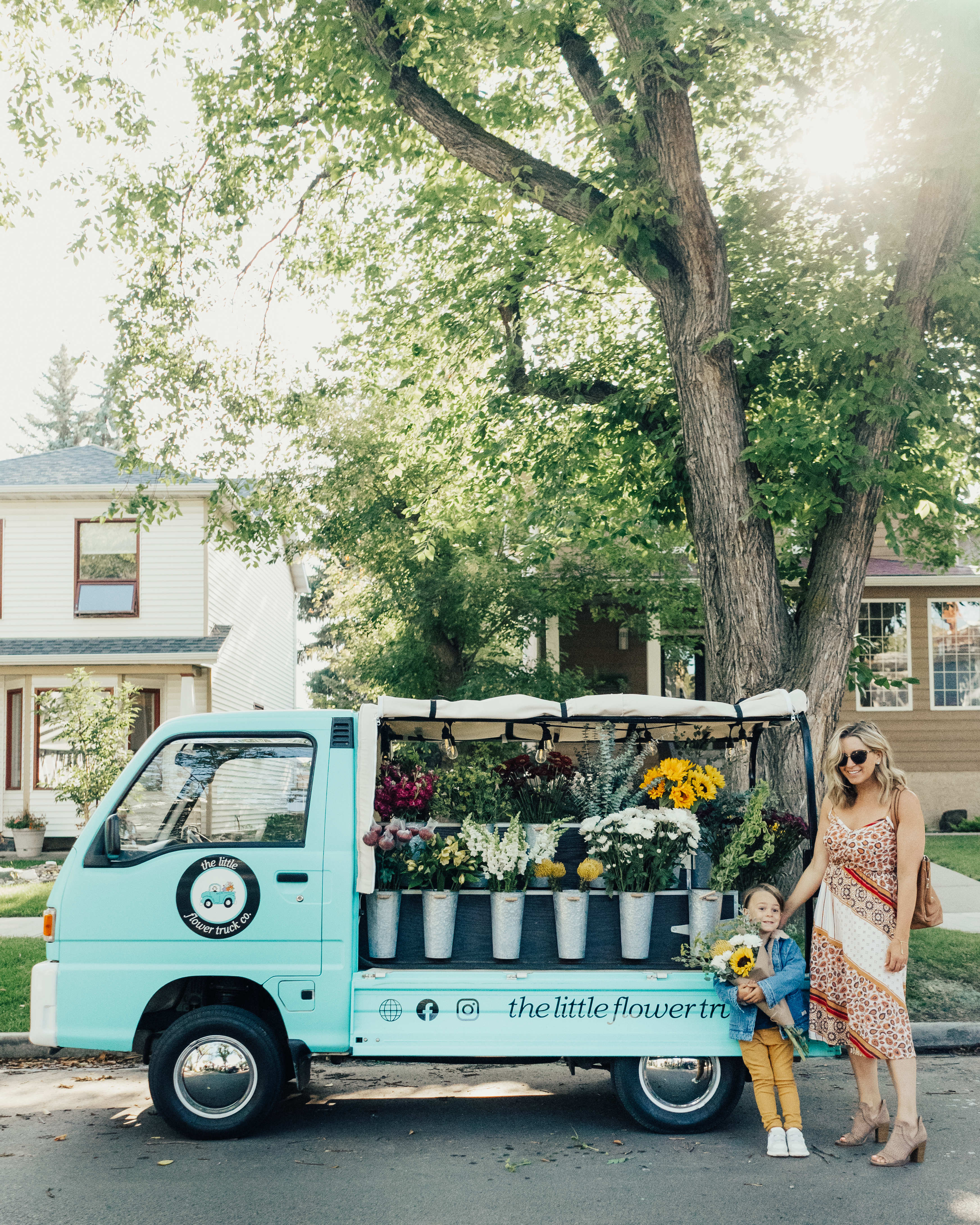 The Little Flower Truck
The Little Flower Truck isn't just a truck where you can buy some flowers – it's an interactive experience. Of course, it's adorable and completely Instagrammable, but the coolest part is you get to be creative to build and arrange your own bouquet. Imagine taking your person here and putting together a gorgeous arrangement to bring home? Such a cute date night addition!
The Little Flower Truck lives in the Edmonton area and was launched by Laura Crawley on Mother's Day of this year. She's set up at The Downtown Market each week (September 21 will be her last market of the year), appears at popup events, offers commercial flower service and floral subscription services.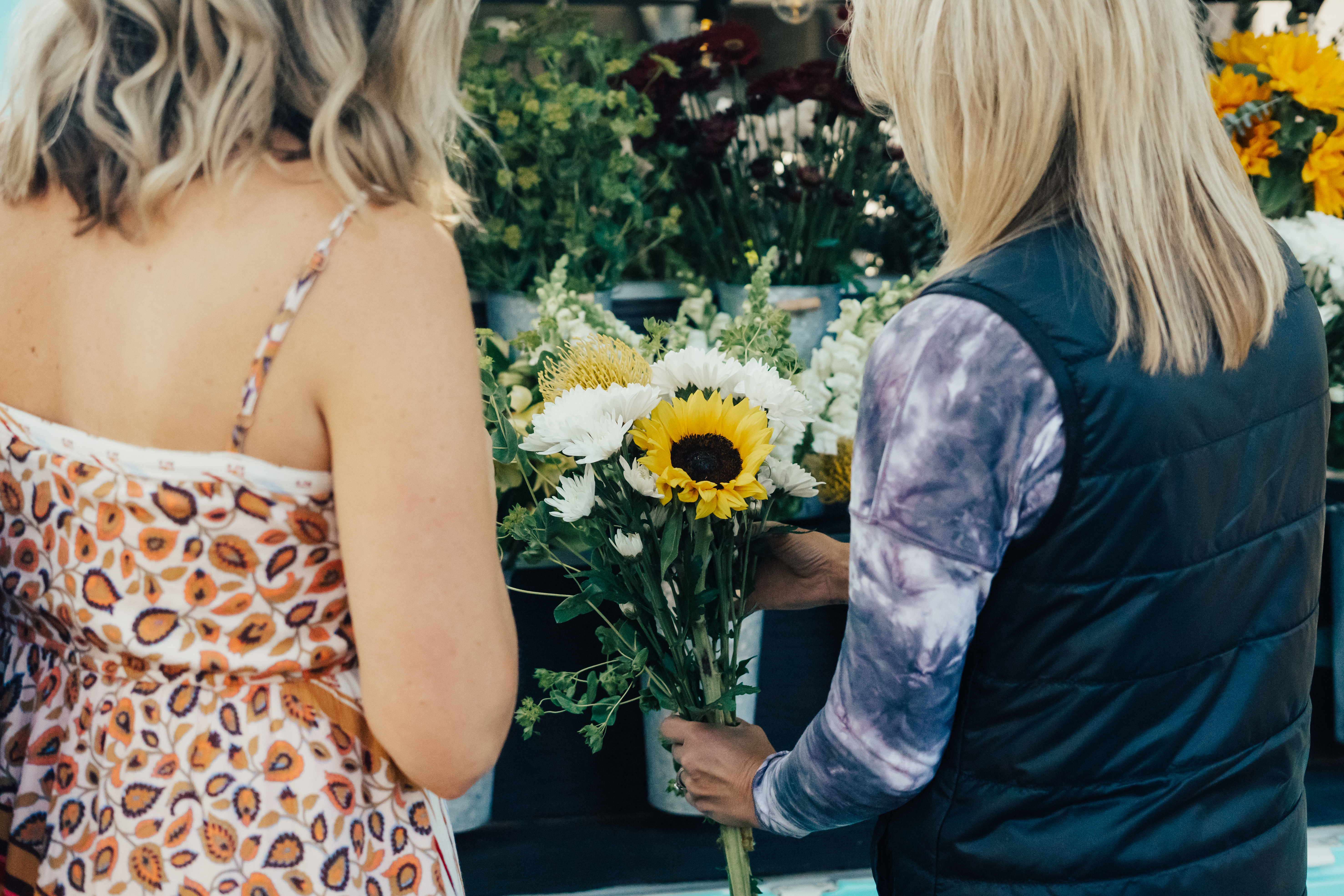 Why Did You Start The Little Flower Truck?
I had gone through some difficult life events and changes and needed to find something I felt passionate about. That could connect to people and spread some happiness and joy to others. That has always filled my soul.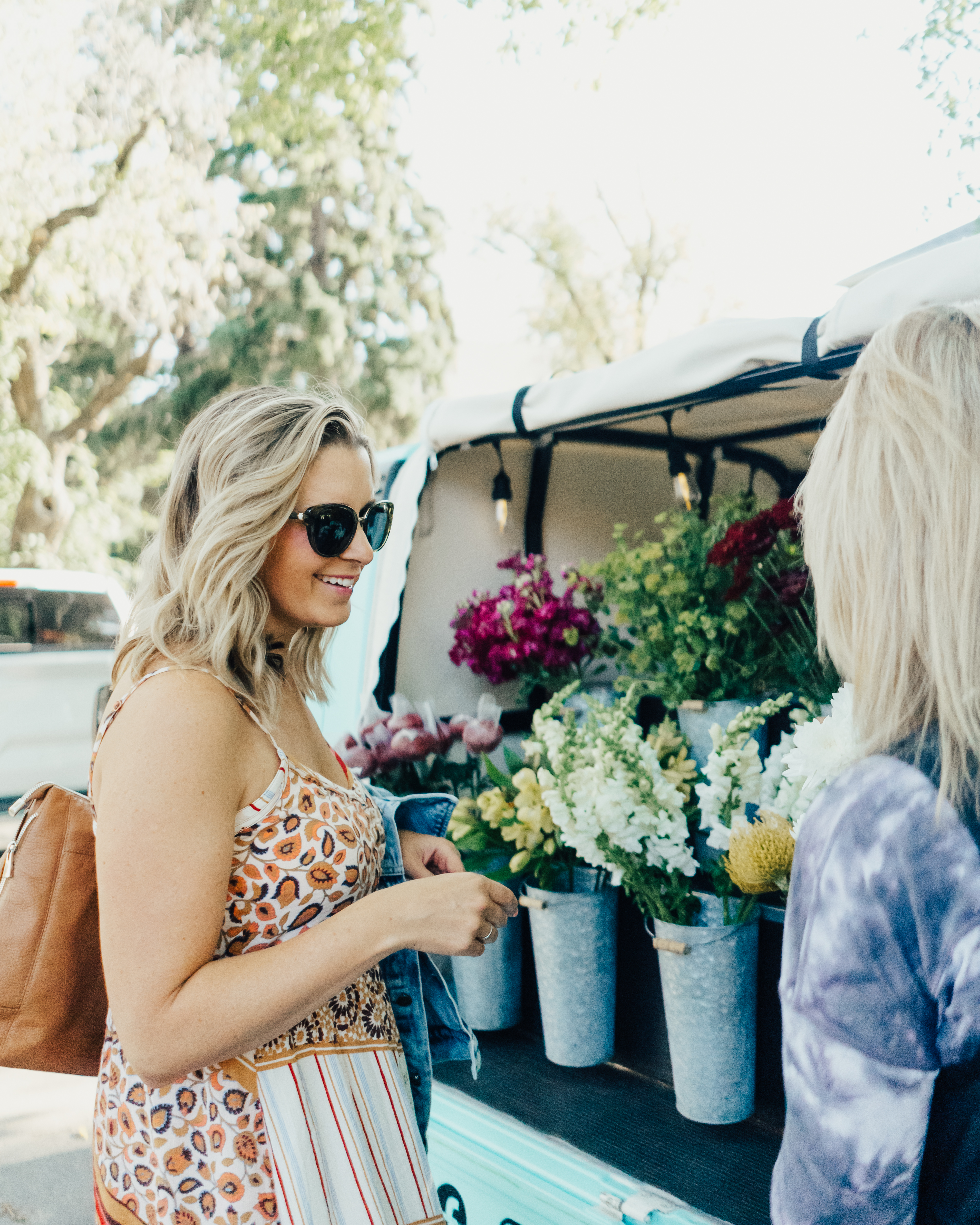 Describe Your Typical Week
I start the week by filling the truck with fresh flowers. Usually takes a full day to process and prep the truck. Then I start deliveries to businesses that have signed up for a weekly fresh flower service. I come by with a bouquet of fresh flowers, in a vase and all, swap out the old. Leave the new. Deliver people's personal subscriptions. Call in deliveries and special events and bookings.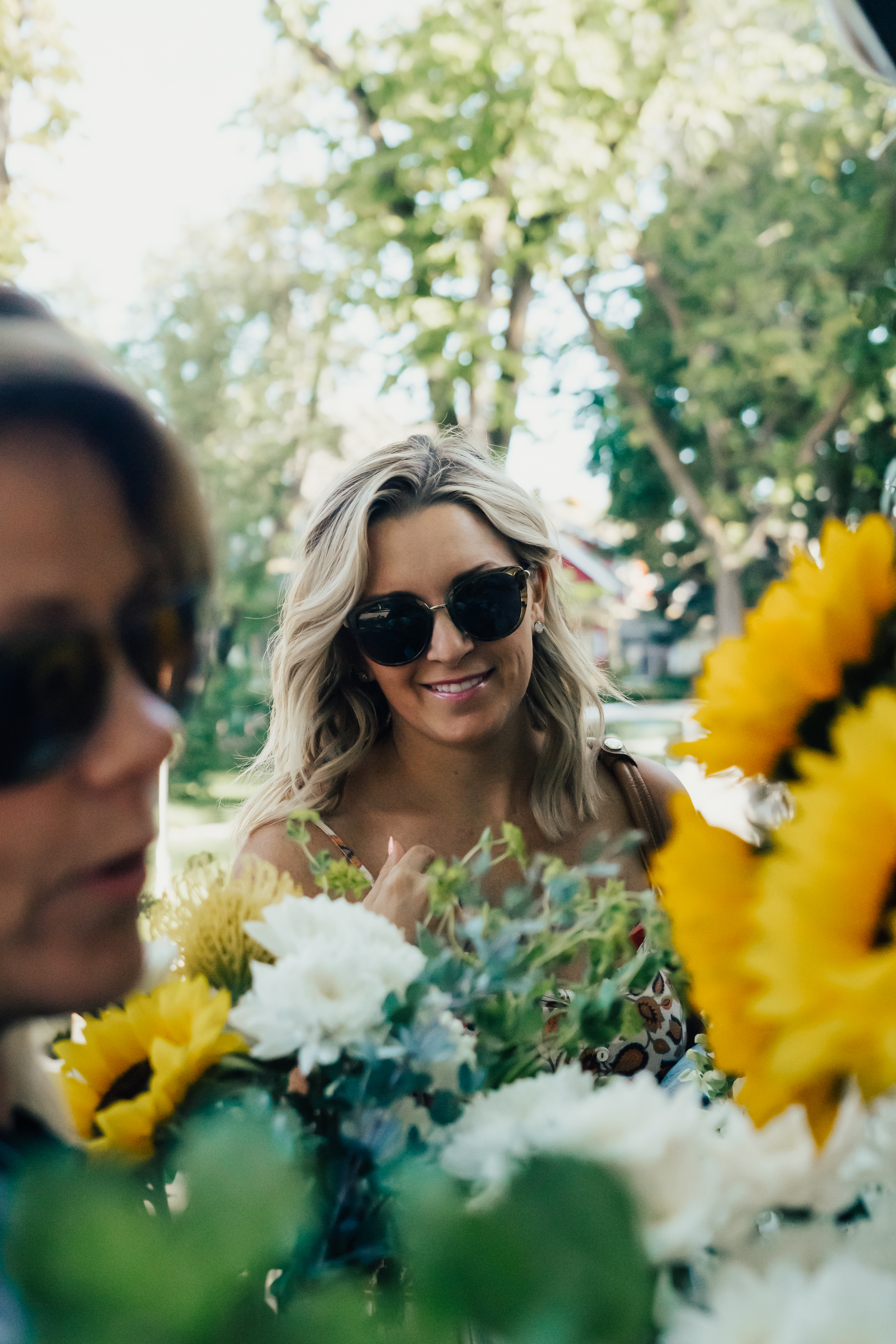 Why Do You Love It?
Each week is a little different. That is what makes it so fun!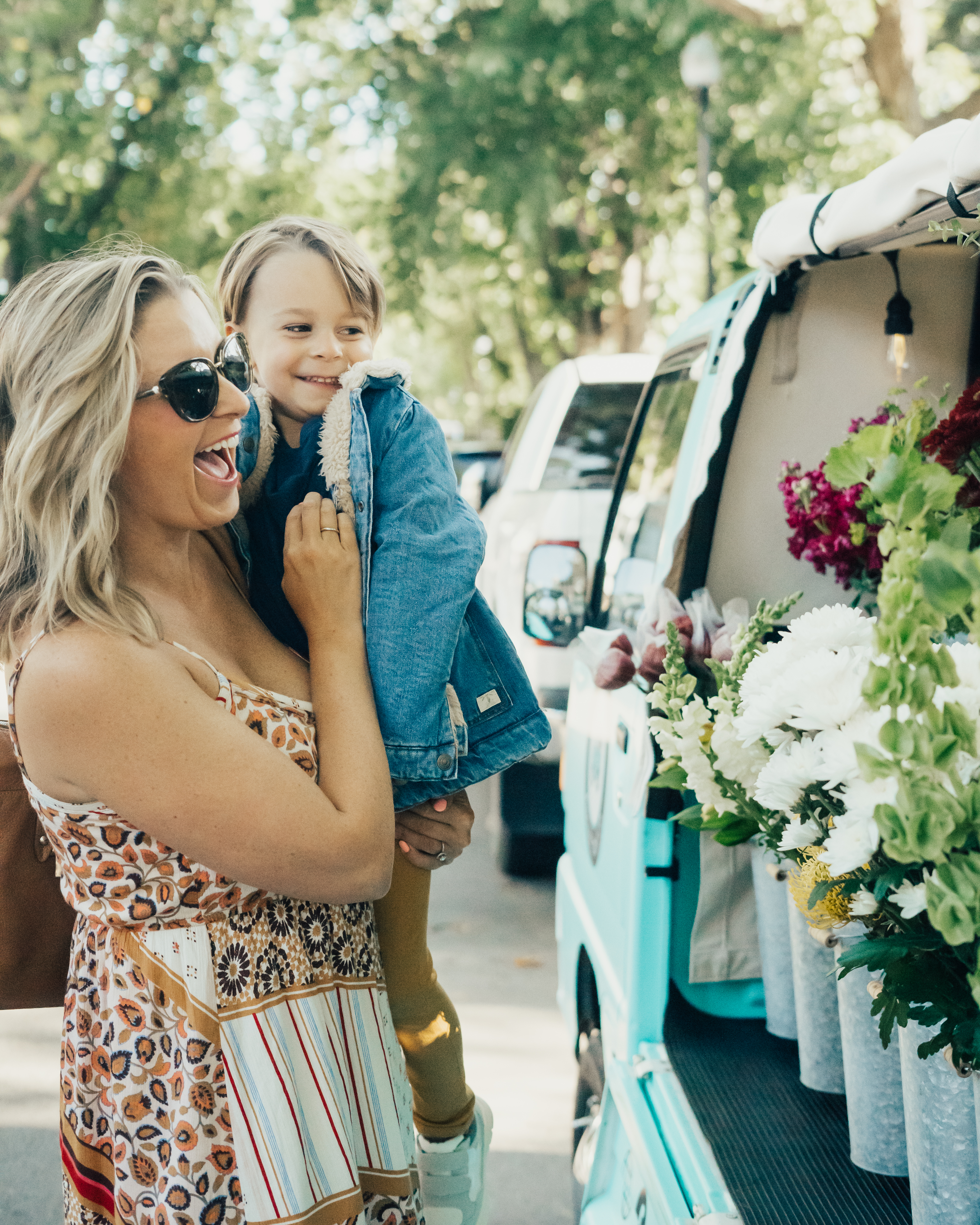 What Type of Events Do You Typically Pop Up At?
This week I have my last downtown market. Other events include bridal party favors, wedding favors (people take a flower as they leave the venue), girl flower crown making parties, book club or ladies night out pop-ups, staff appreciation events, girl guide craft night…… the list can be endless! 🙂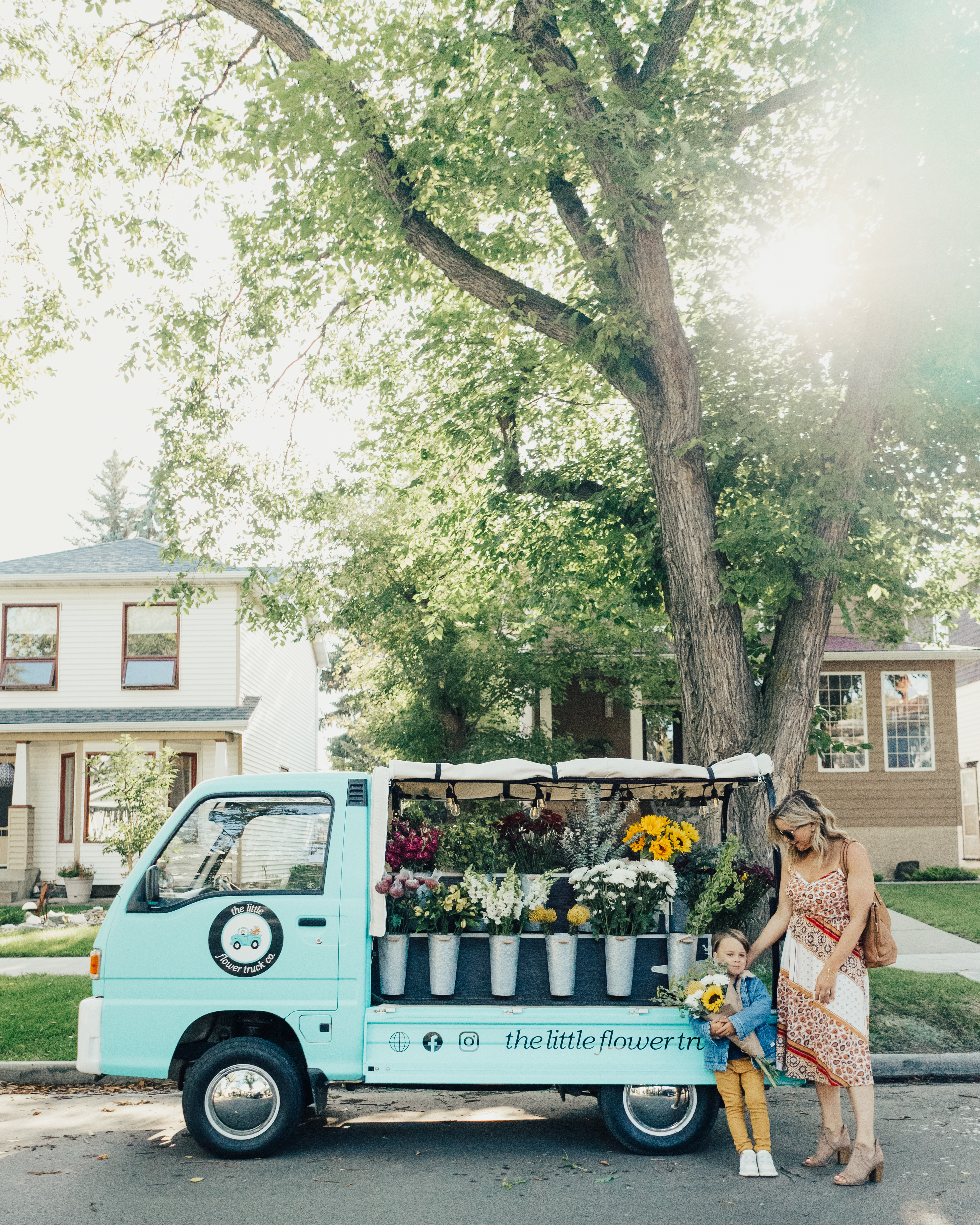 Find out where The Little Flower Truck will be next:
Sign up for commercial flower service here and sign up for floral subscriptions here!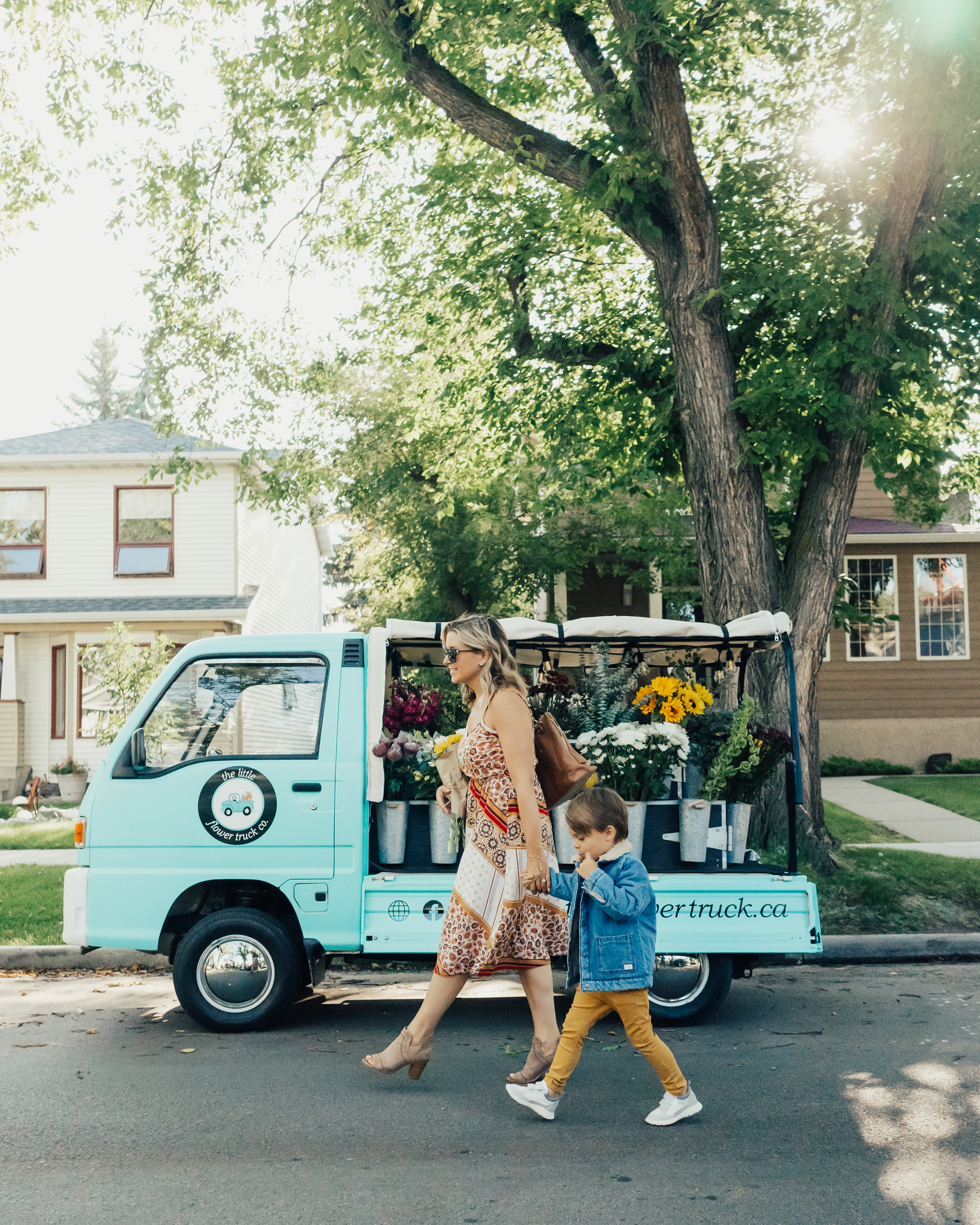 On Me: Dress | Bag | Shoes (similar)
On Wyatt: Jeans | Kicks | Coat
Photos: Des Iles Photography
Pin this to your Edmonton Hidden Gems and Unique Flower Trucks boards and follow me on Pinterest here!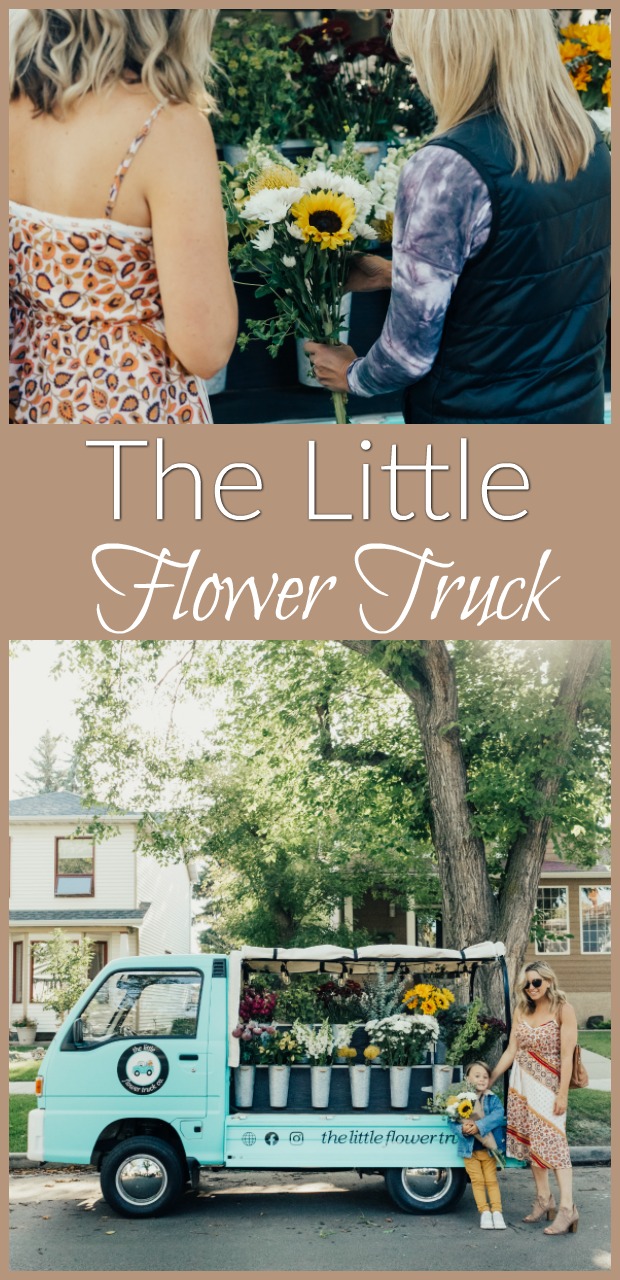 Other Posts You'll Love
Top Five Plant-Based Restaurants in Edmonton
xx