There are so many reasons why I love this coat. Read on to find out why it's the bomb (especially for moming),
along with a few places you can still snag one!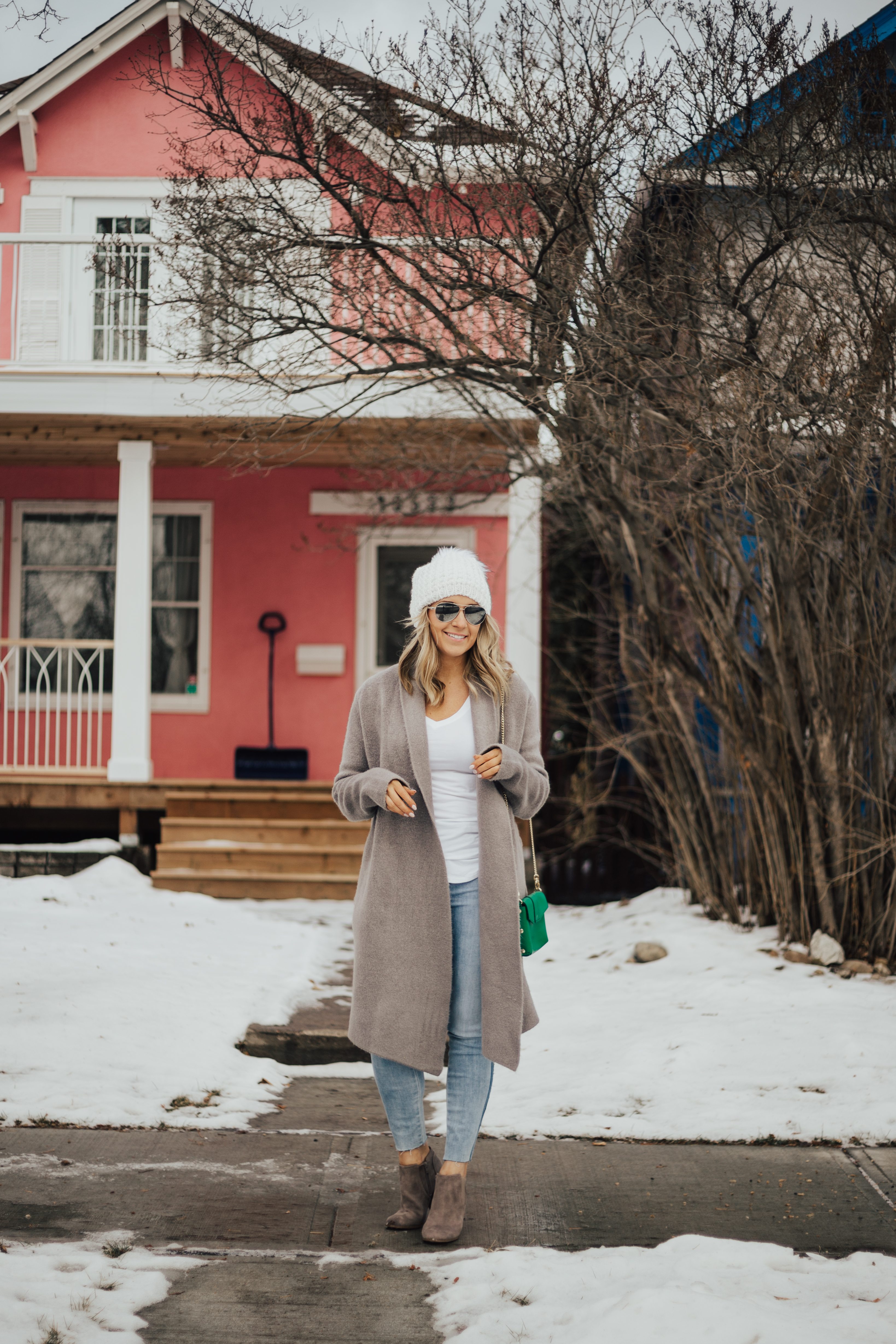 The Most Sought-After Coat
"What's a Stockport coat?"
A confused salesperson stared back at me like I had three heads when I broached this simple question several months ago. How did I not know the Stockport Coat by Pink Martini is the most sought-after coat (at least among Canadian girls) this season? As soon as I put one on, I understood what the fuss was all about. This over-sized, cardigan-like jacket (AKA the coatigan) is beautifully-weighted, excellent quality, and sexy and comfy all in one. I'm now the proud owner of two Stockport coats. #oops
Boutique shops can't seem to keep them in stock. When word spreads more are coming in, people get online to snag one as fast as they can, or call the store ahead of time to arrange a hold and pick up. I'm not even kidding: there's a coatigan cult, friends.

Versatility
I've styled this coat several different ways for a variety of different outings and events. I've worn it with workout gear and kicks for preschool pickup, over a fancy blouse and dress pants for a dinner out with friends, and with jeans and ankle boots for a day spent running errands. One of the best things about the Stockport coat is, it's weighted but still thin enough for layering. I've worn mine with two layers underneath on a -25C day in Edmonton, and felt totally cozy. It's perfect for fall, winter, and spring, giving you more bang for your buck. Make sure to size down because it fits very oversized (I'm usually a S/M and I went with a XXS).

Stockport Coat | Jeans | Boots | Bag | Pom Toque (sold out) This one is amazing!
A Great Parenting Coat
You're at home in your loungewear and you look at the clock, only to realize school pick-up is in five minutes. There's no time to change. Throw on your Stockport coat, and look instantly pulled together! It has deep, durable pockets to hold Kleenex, your keys, phone, and extra snacks without looking like your pockets are jammed full.

Where to Shop:
I got my first one in grey from Elles Closet Boutique, and my second one in copper from Bamboo Ballroom. Elles is currently sold out, but Bamboo Ballroom has a few left. You can get 20% off your entire order (online or in-store) at Bamboo Ballroom with the code Kari20! Here are a few other online shops that still have the coat (at the time this post was published). Keep in mind – Pink Martini will likely bring this one back, so keep checking!
Pin this to your style and outfits boards and don't forget to follow me on Pinterest for more lifestyle inspiration.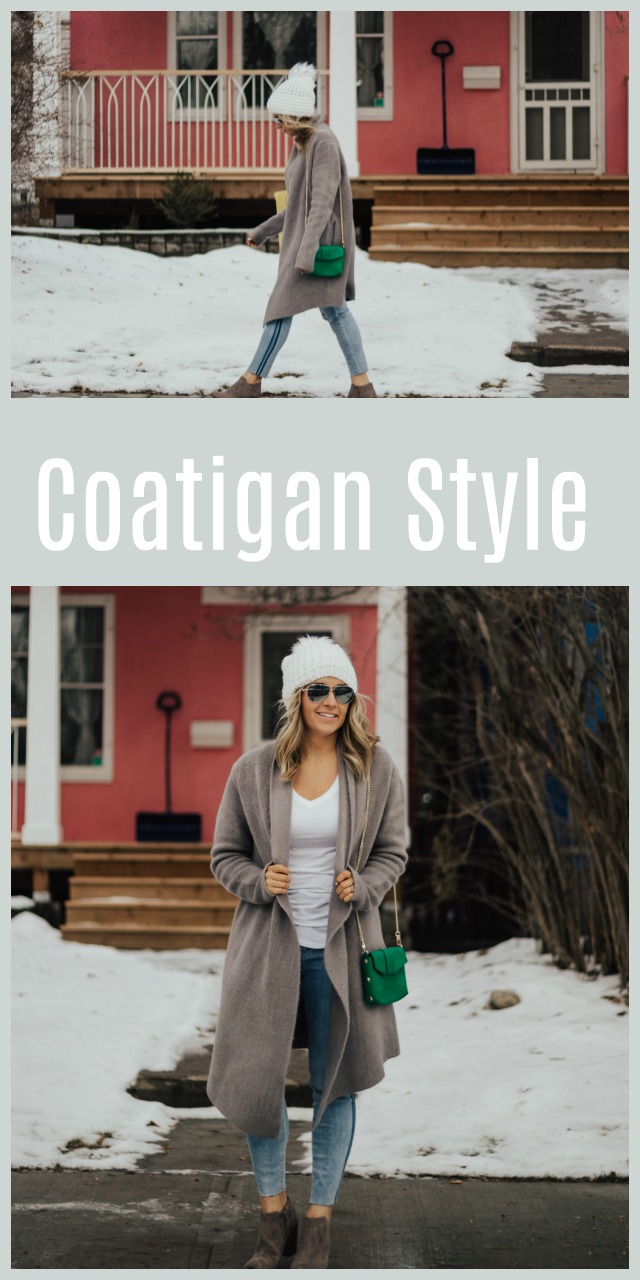 Spot a Stockport somewhere? Let me know in the comments below.
Other Posts You'll Like:
Our Christmas Living Room With California Closets
Skin Care Maintenance For Every Budget
xx