This is the plaid coat to invest in this fall! Read on to find out why I believe it's worth the money and see the two ways I styled it.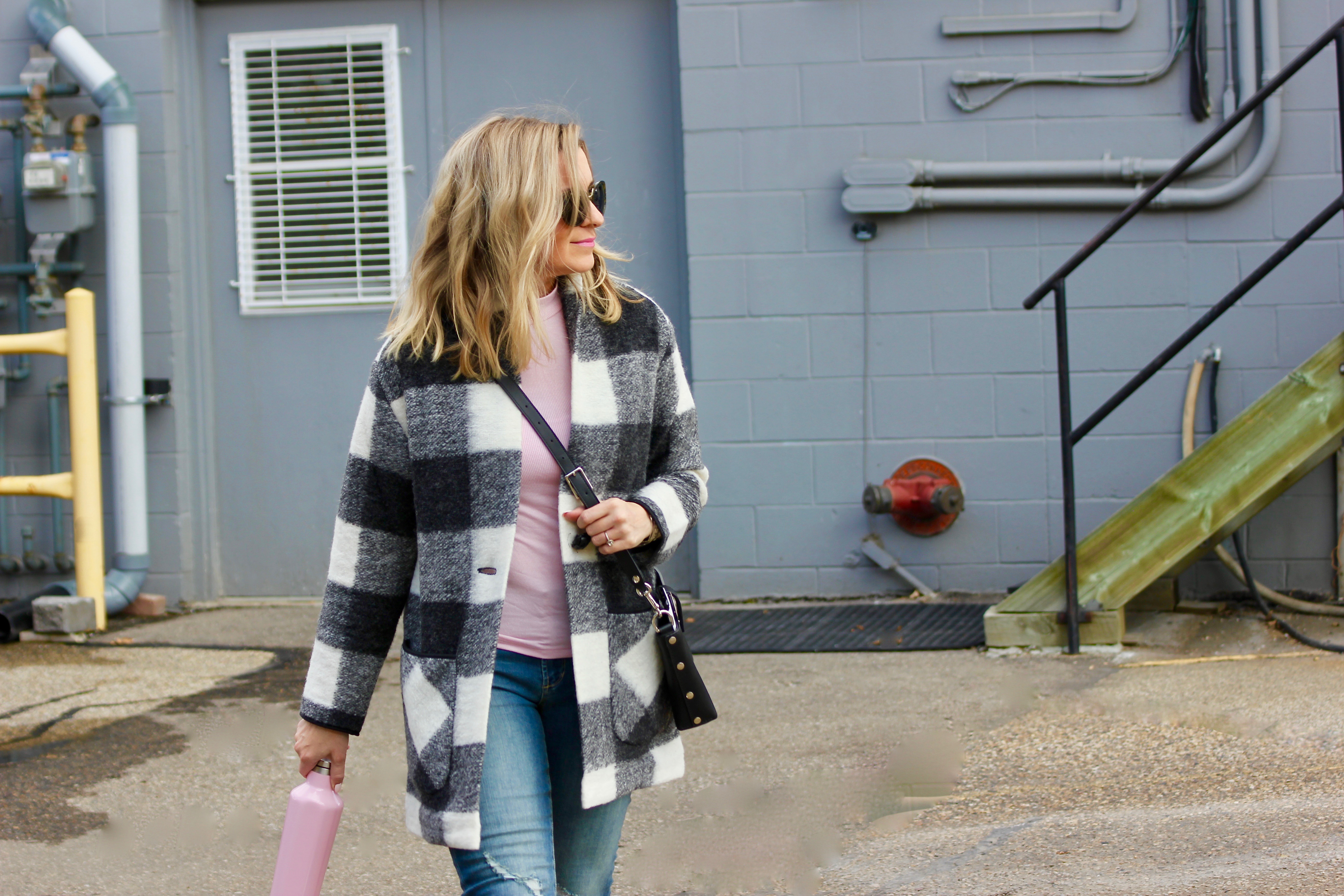 Plaid coat | Jeans | Top (similar) | Bag | Pink Canteen
Fall Plaid Coat
The moment I laid eyes on her I knew. This was THE plaid coat to get this fall. I see a lot of red buffalo plaid out there, which is great and I love, but can be limiting when it comes to getting more wear out of an investment piece. So, I was so thrilled to see Aritzia come out with this black and white version, which makes this piece so much more versatile, giving you more bang for your buck. This coat is $250 and here's why I believe it's money well-spent.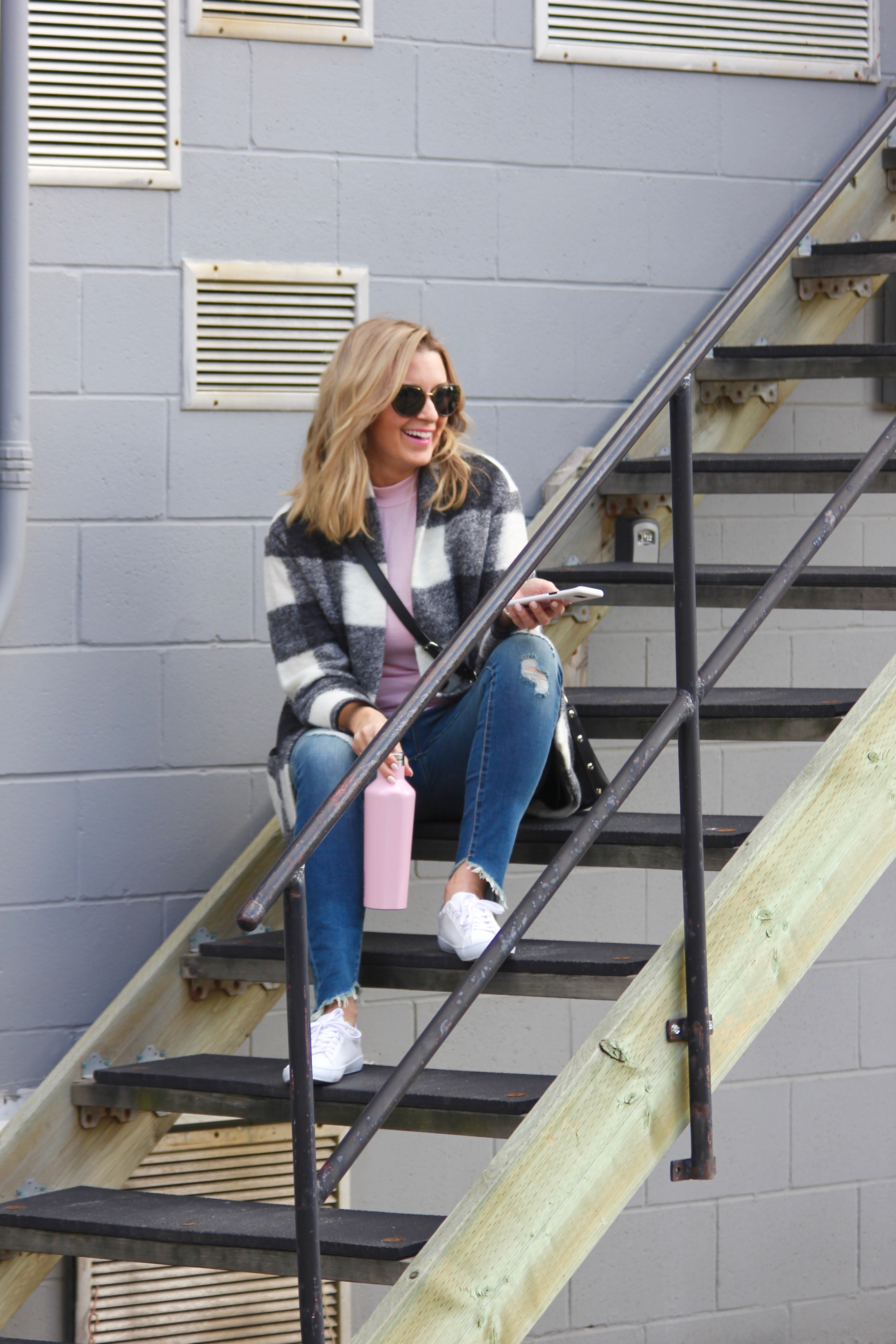 Why I love this plaid coat:
1. A great coat can make any outfit. No matter what's going on underneath, a stylish coat can help you look instantly pulled together. In my early days of being a mom, I would throw a fabulous coat over whatever mess I was wearing and look and feel like I had it going on. The key is to make sure it's good quality and in style.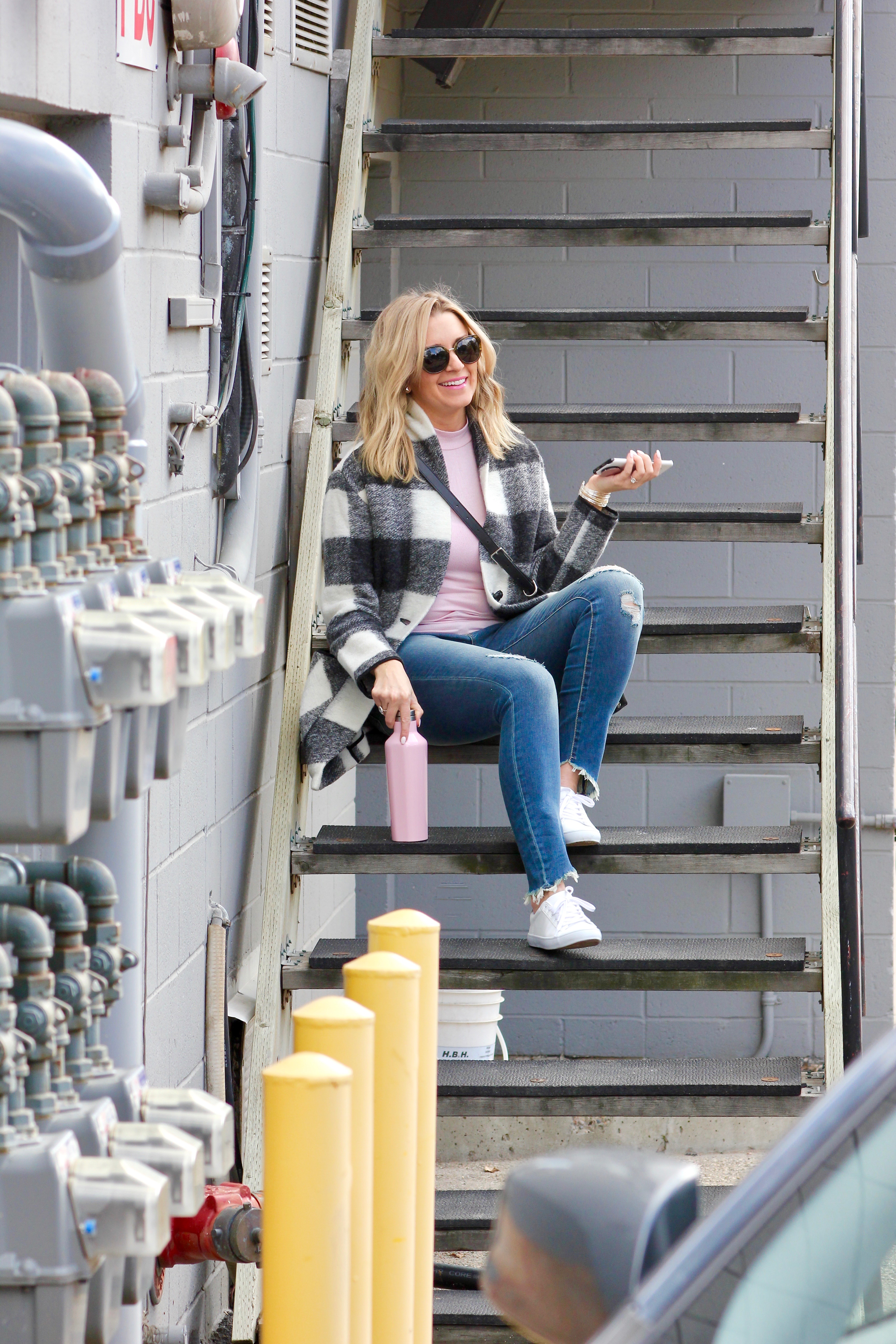 2. This is a great layering piece to take you through three seasons. It's thin enough so you're not sweating on those warmer fall days but still cozy. You can layer it with a cable knit sweater or t-shirt and long cardigan in the winter, and pair with a cute dress and heels in the early days of spring. In a climate like Edmonton (where we live) this coat especially makes sense as an investment piece because summer is so short.
white sneakers
3. I love that you can dress this plaid coat up or down. It's acceptable for a gala-style evening with a cocktail dress or with jeans and cute sneakers for taking the kids to school.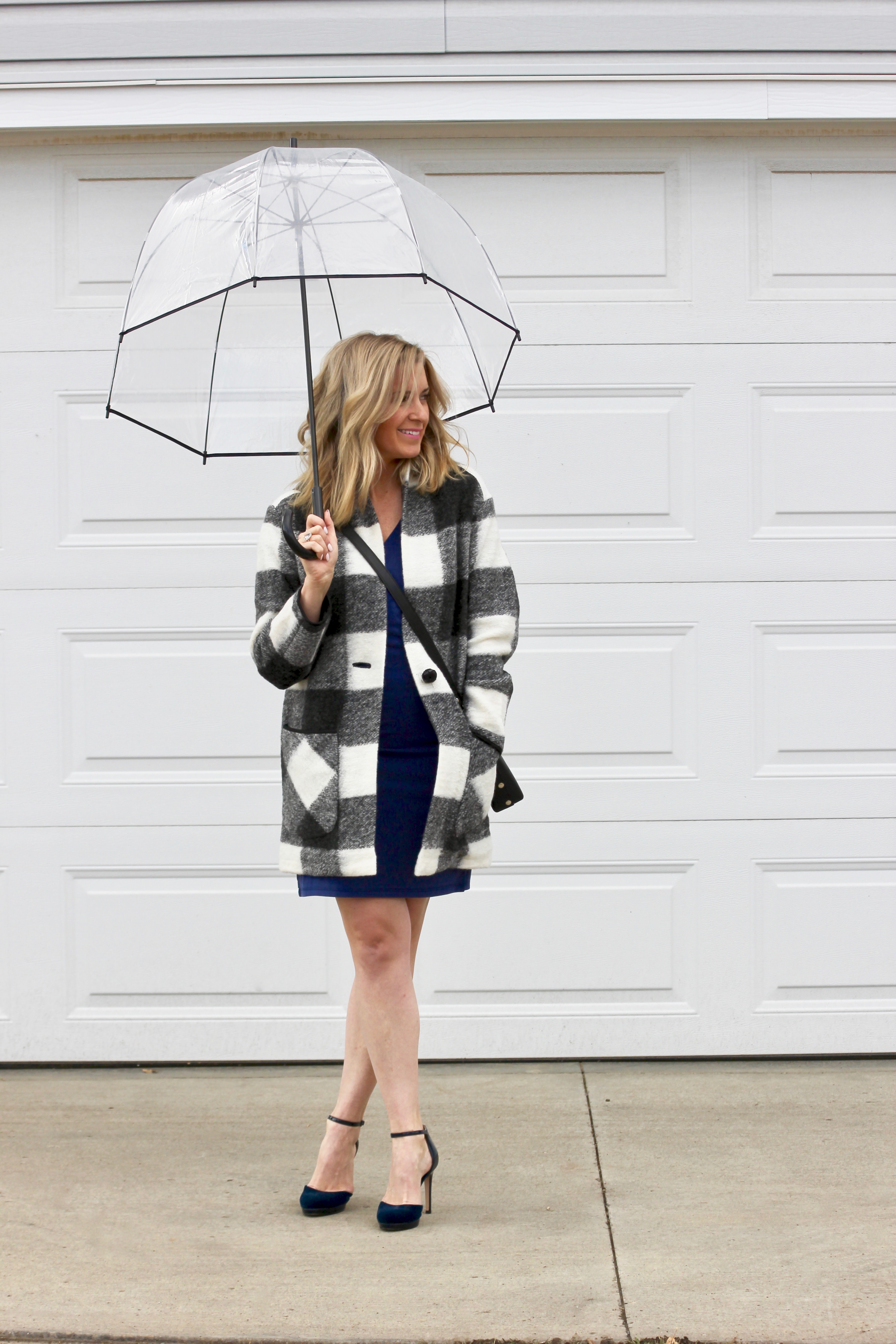 4. This coat falls under the umbrella (pun intended) of the biggest trend right now – modern western (the print, the material, and the oversized, cocoon-feel).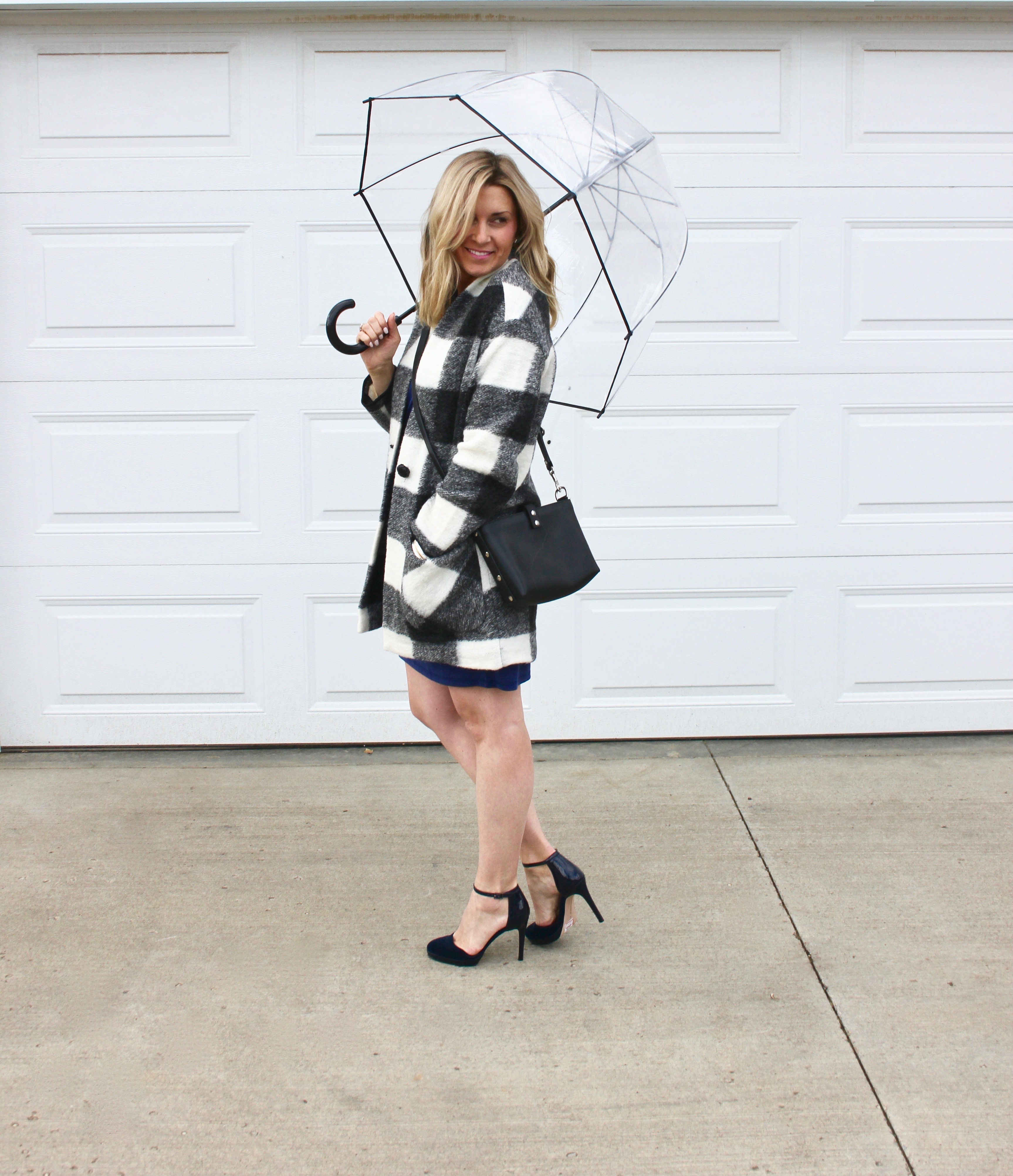 4. With the neutral colours, you can wear this coat with just about anything. I love adding a pop of colour with basic tones, like this cobalt blue tunic dress.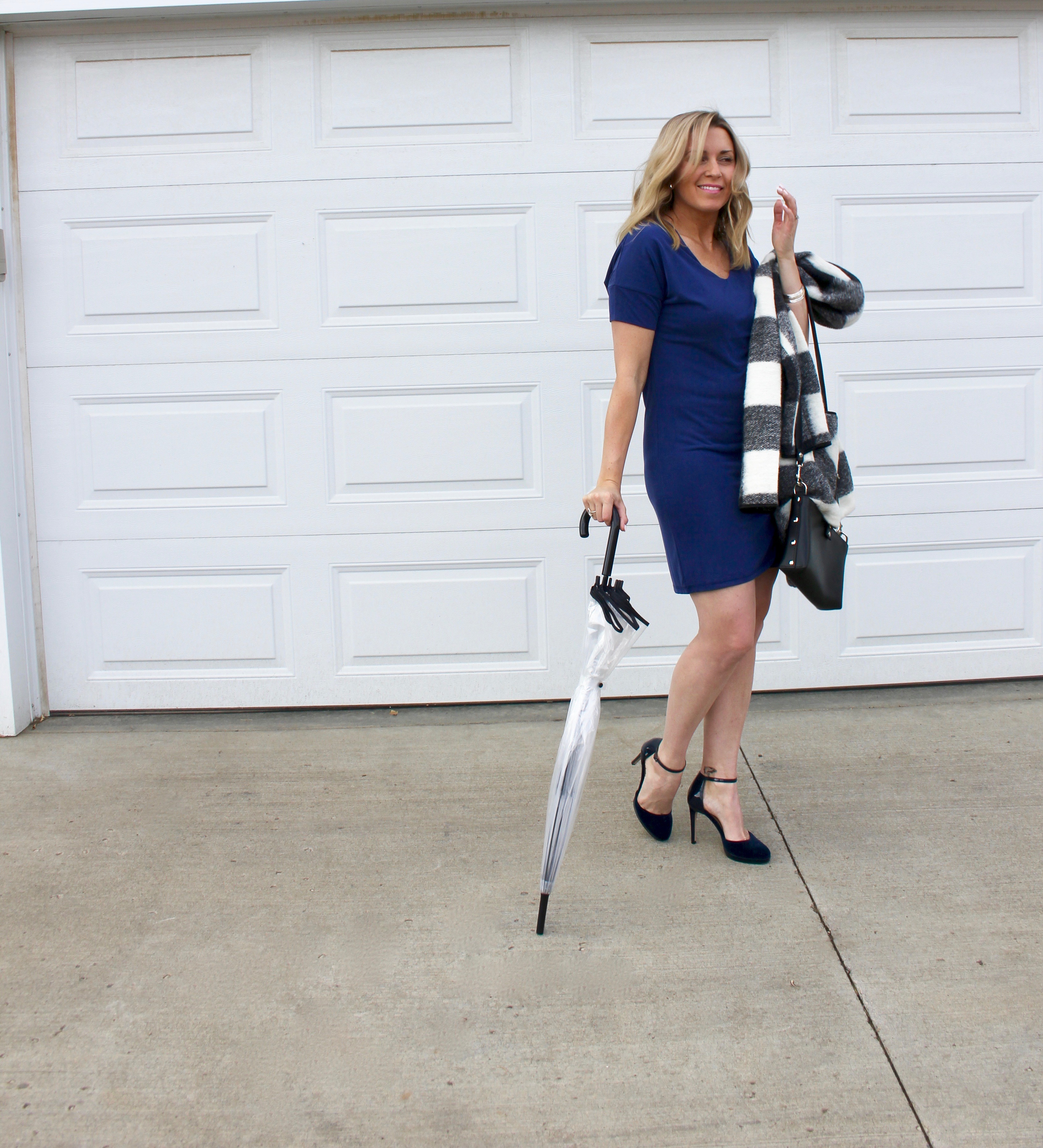 cobalt blue tunic dress | umbrella | Saks shoes (sold out) I love these ones
Post this to your FALL FASHION and STYLE boards and follow @KariSkelton on Pinterest!

Comment below and tell me what coats you're loving for fall!
Other Posts You'll Like:
Me Time + The Pandora Shine Collection
xx