There's no messing around when your spouse is turning 40. Arguably the biggest birthday celebration of one's life (one, 18, and 40, right?) I really wanted to hit out of the park in celebrating my man. Chicago is somewhere my husband Ryan and I have wanted to travel to for quite some time, so it was an easy decision. This guy works so hard between hosting his show on 630 CHED, handling in-game hosting duties for the Edmonton Oilers, and being an amazing dad to Wyatt and Moses, so it was important this trip be a nice balance of adventure and relaxation.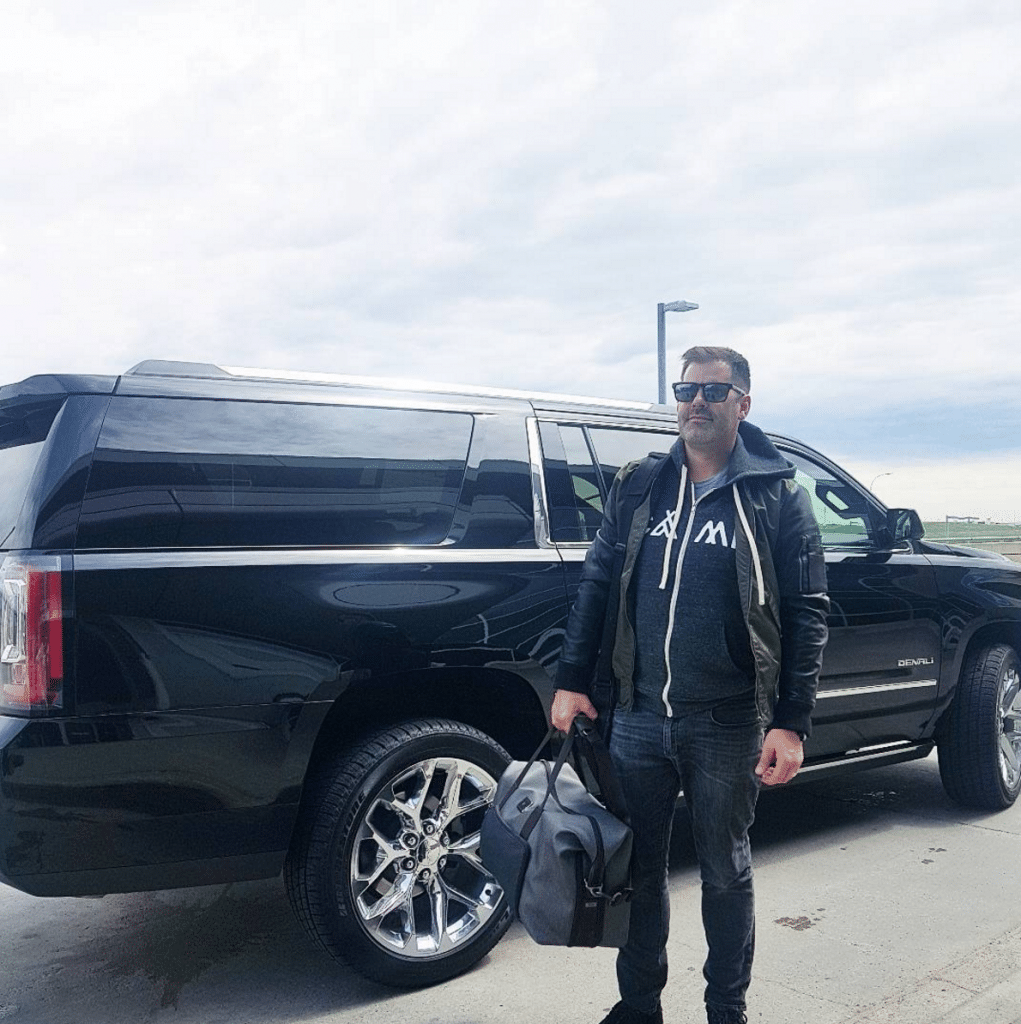 CAMP Hoodie | TUMI Bag
I love planning getaways down to every last detail. We chose a six-passenger GMC Denali SUV from Prestige to get us to and from the airport. I know 'taking a car' sounds fancy and you're thinking it's probably out of your budget, but at $85 a ride it's worth it if you're going to be away for more than a couple days (A cab is minimum $50-60 from downtown, and parking your vehicle at the airport for five days is roughly $60-160). Getting packed up and to the airport is already stressful enough, so leaving the driving to someone else is nice. You can finish up a few last minute details on your phone before you take off, plus unload right at the entrance to the airport.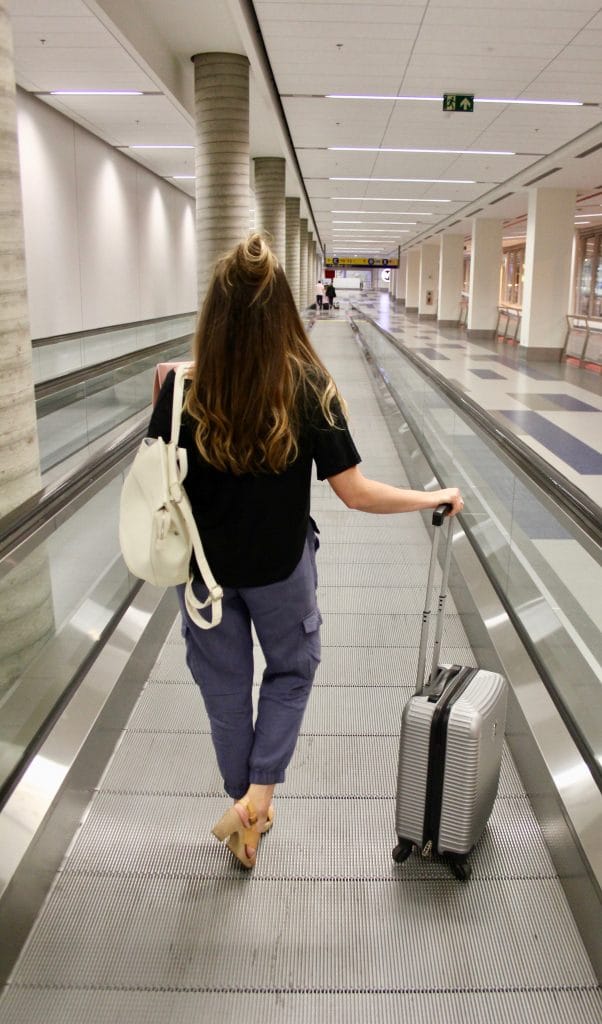 Pixie Mood Backpack | Bella Dahl Cargos 
As you guys know, my travel-style varies depending on who's with me and where I'm going. (Obviously, travelling with Wyatt requires a whole new set of rules – mom airport style here.) I love, love, love this Pixie Mood backpack. It comes in several colours, including blush and nude. I used it almost every day of our trip. Still stylish and trendy, yet functional. I plan on rockin' this while I fly with Wyatt next time.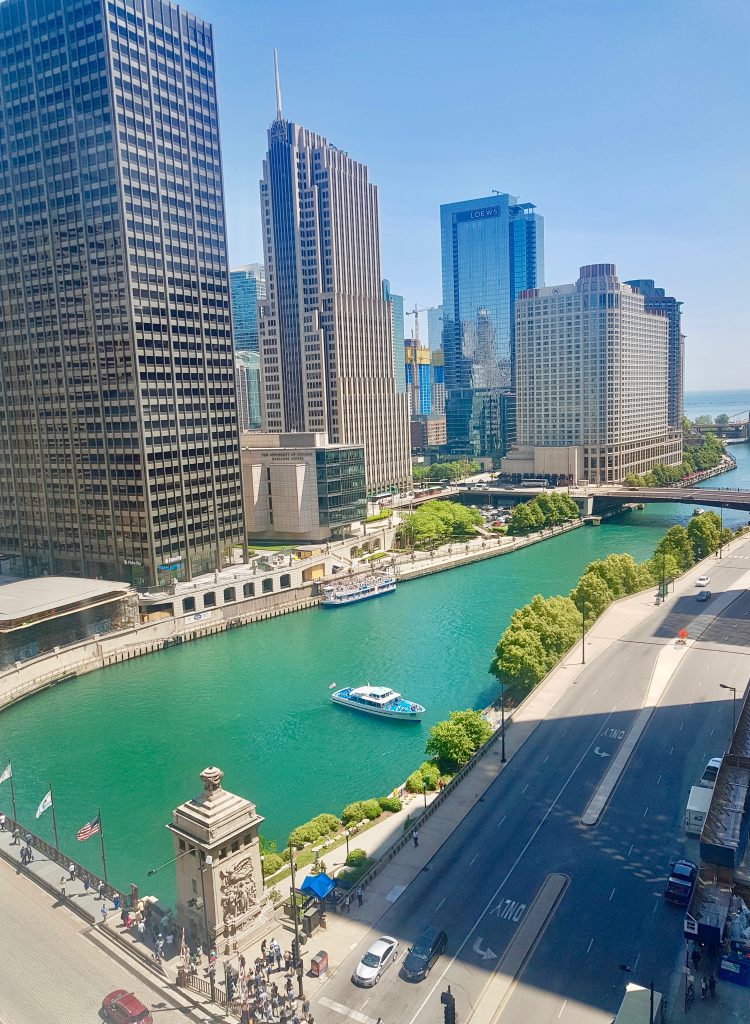 We arrived at LondonHouse Chicago late Thursday night and knew it was going to be a beautiful view, but it wasn't until we opened the curtains in our room the next morning that we realized exactly how beautiful. Situated right in the heart of it all, at 360 North Michigan Ave.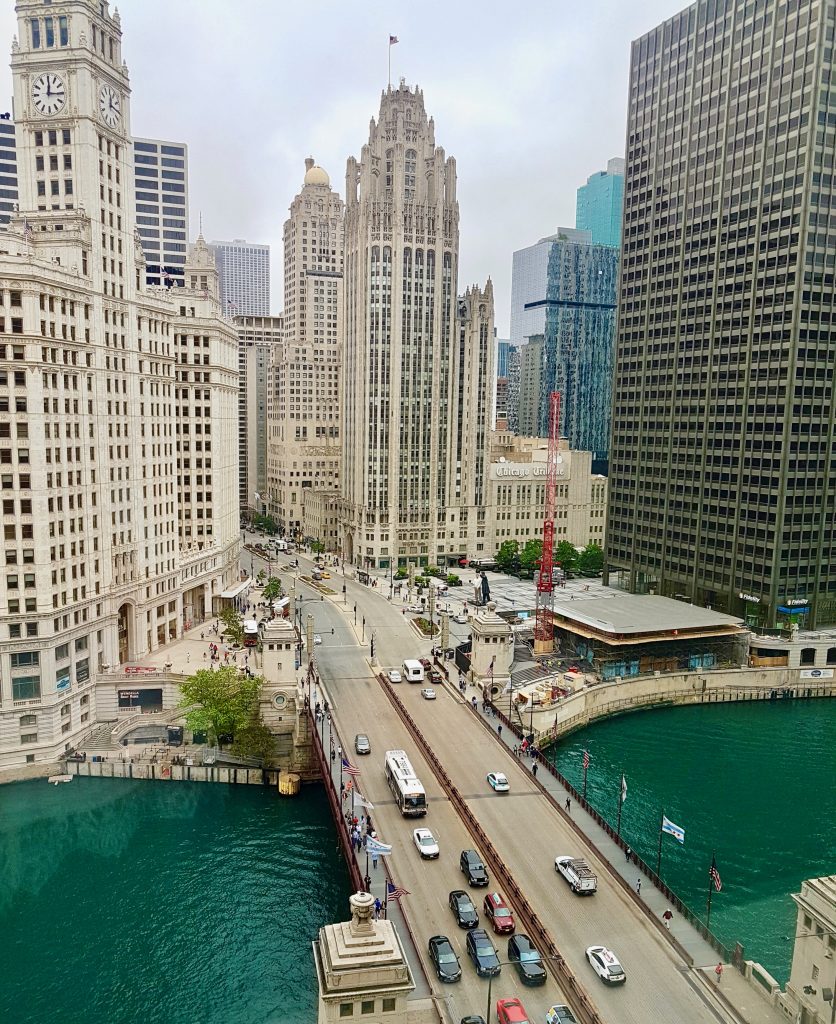 We kicked off our day on the rooftop patio of LondonHouse (Chicago's only tri-level rooftop patio), with incredible views of the city, (not to mention fabulous Sangria cocktails).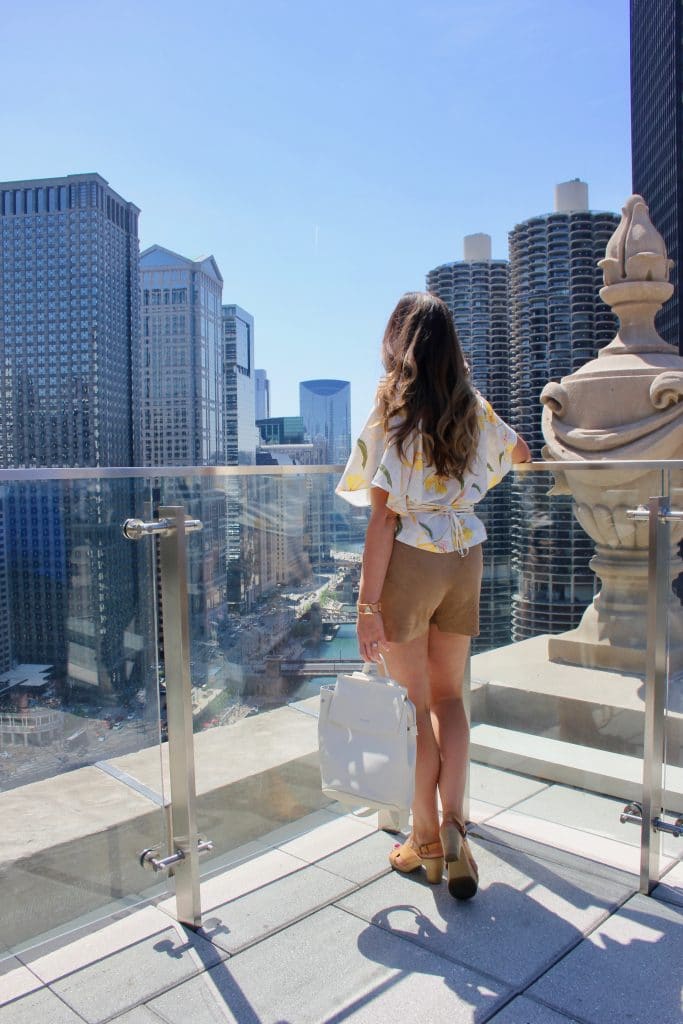 Pixie Mood Backpack | Zara Floral Blouse | Aritzia Vegan Suede Shorts | Old Navy Shoes (last season) wedge version – here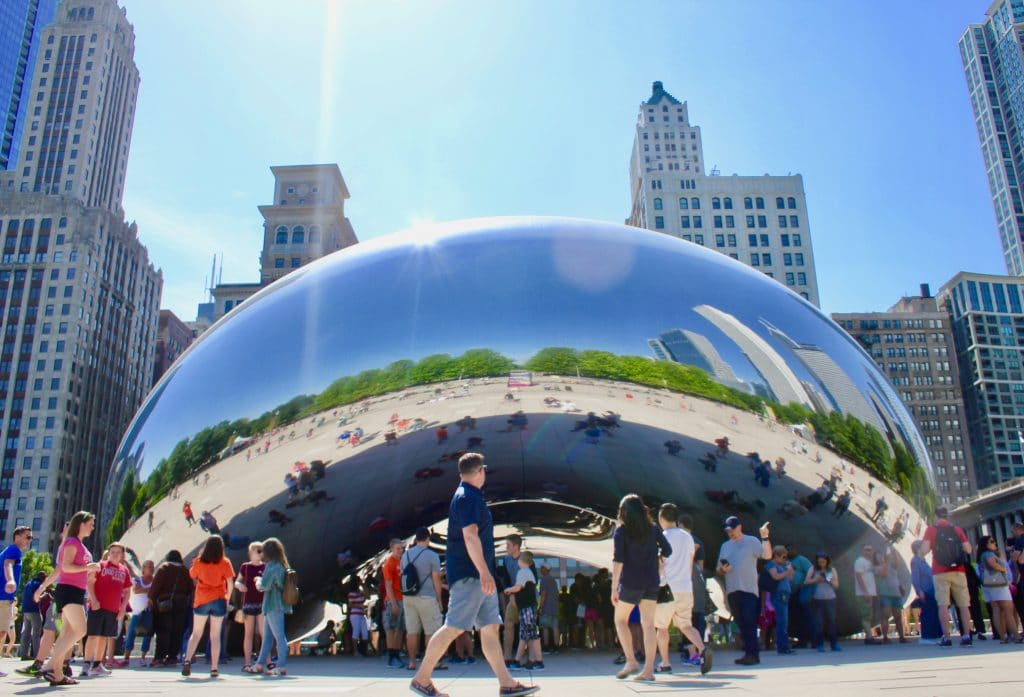 We had to touch on the cliche, touristy-type things while we were in Chicago, including visiting the infamous Cloud Gate ("The Bean" as it's known to most people), and we spent a lot of time just walking around the city to take it all in.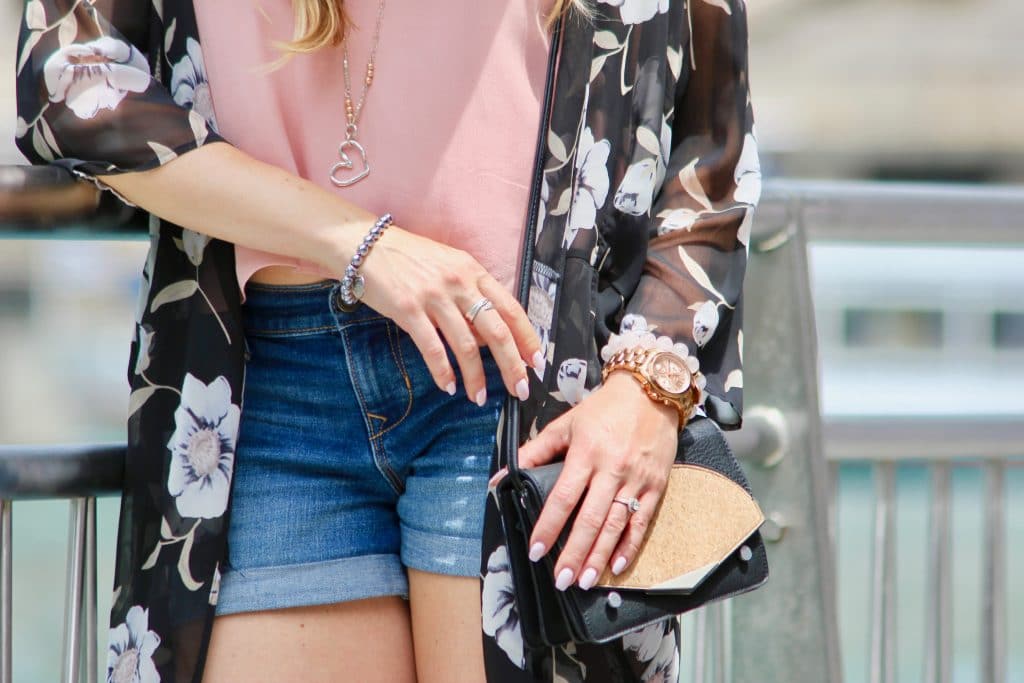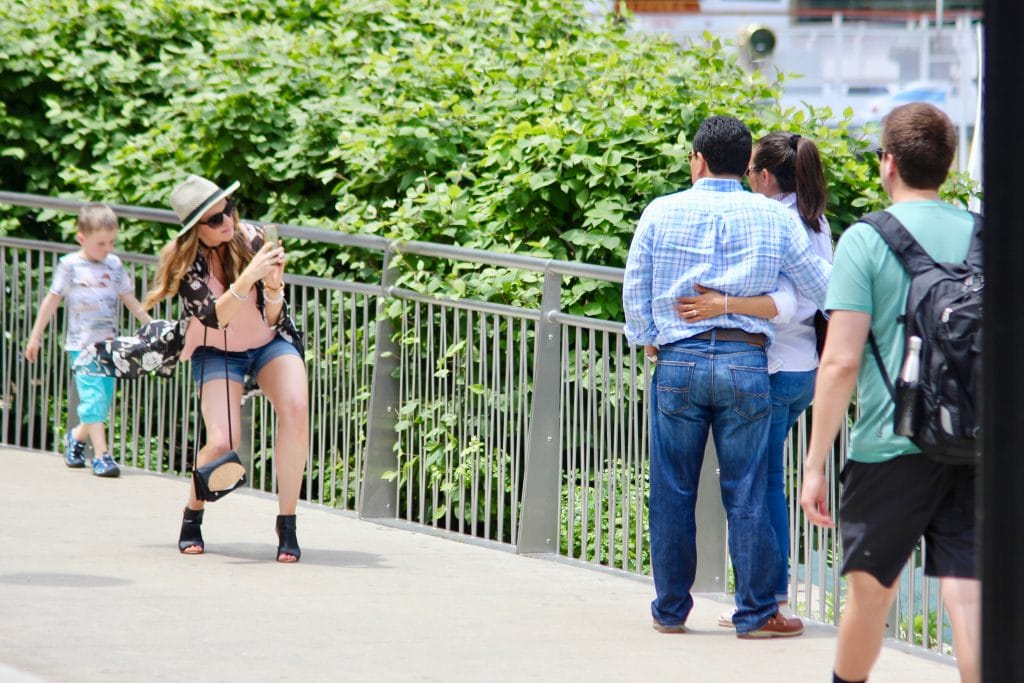 Floral Kimono – Red Ribbon (sold out) – This one is similar . I also love this kimono. | Aritzia Blouse | Pixie Mood Penguin Bag | Pink Martini Shoes- sold out – similar here |
When I travel, I really like to get the vibe of a new place I'm visiting by testing out different ways to get around. Sometimes I go for a run or rent a bike, sometimes I take the subway or a rickshaw. On this trip I did a few of those but we also took a boat tour. This was suggested to us by so many people (so, how could we not)! We opted for Chicago's First Lady, the only cruise partnered with the Chicago Architecture Foundation. Our tour guide was Leslie and she was incredible. Not once during our 90-minute experience did she look at a script. She knew the buildings, and the city's people and history so well. When you go – book with Leslie!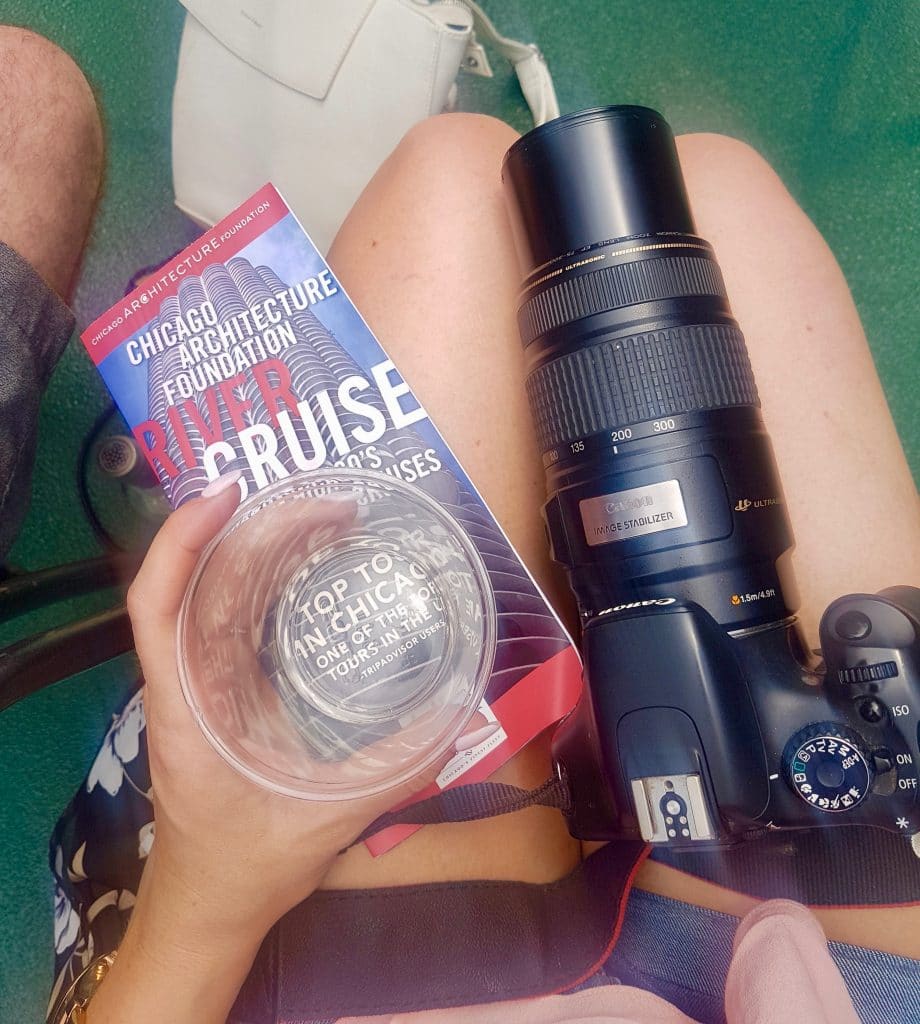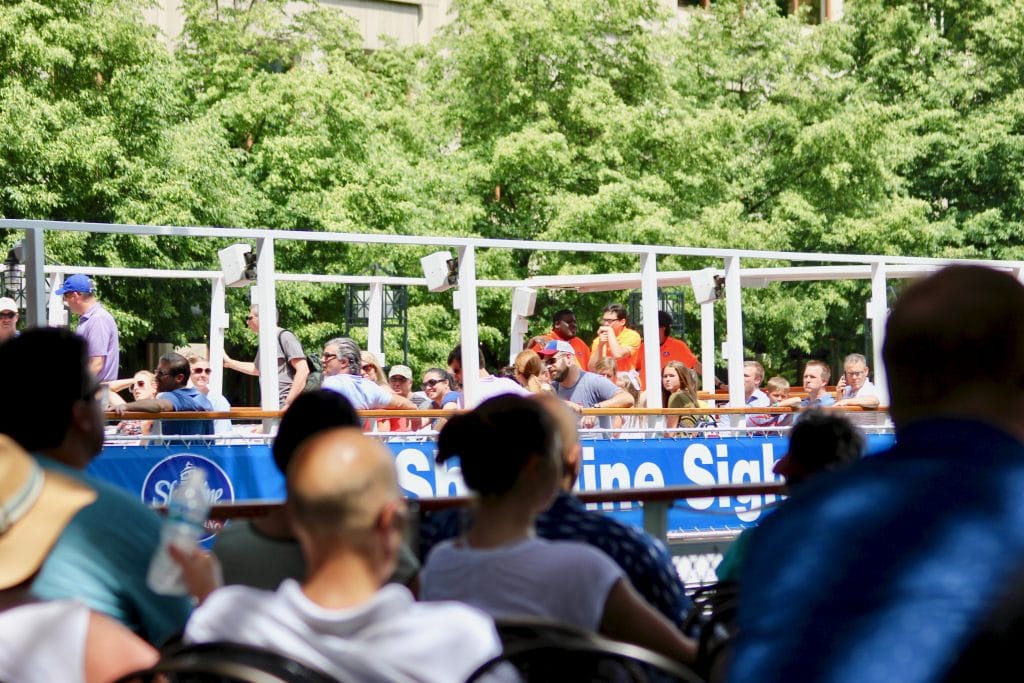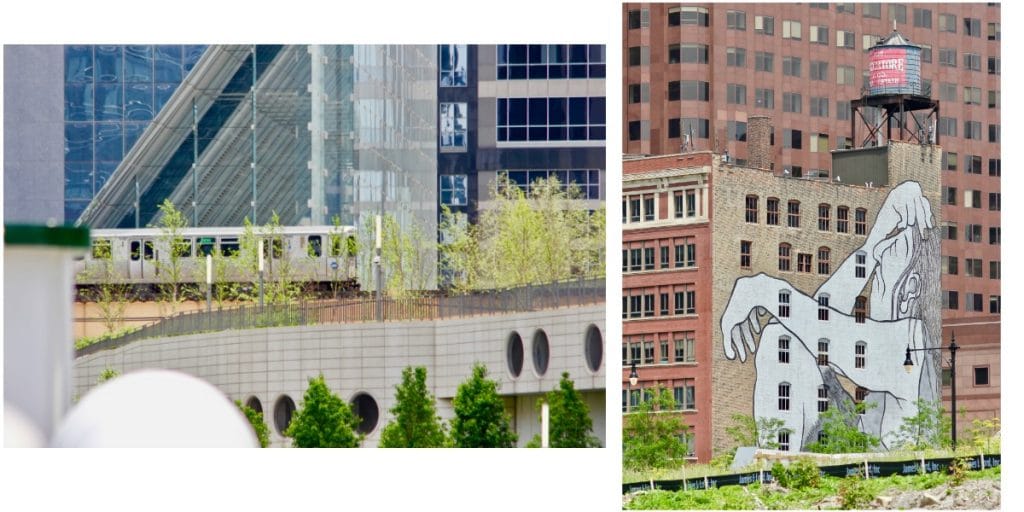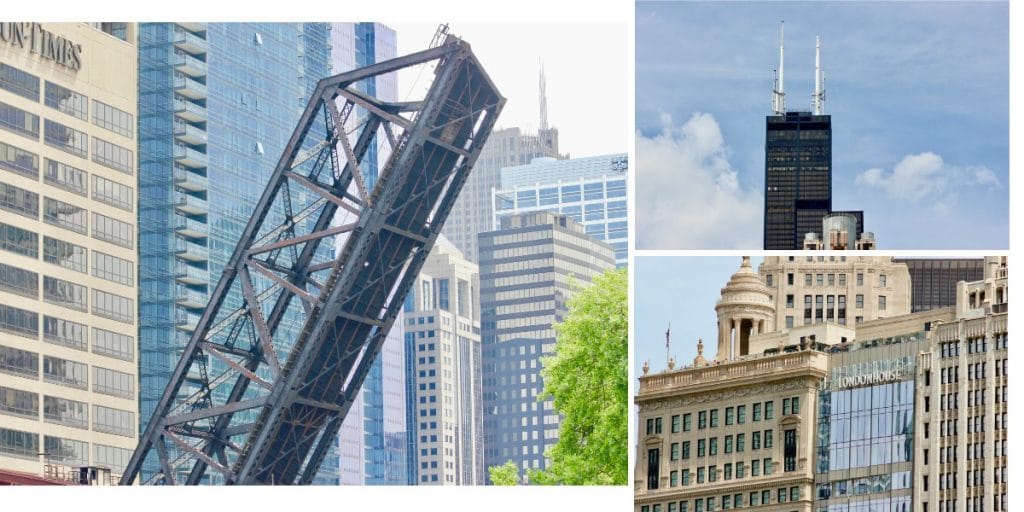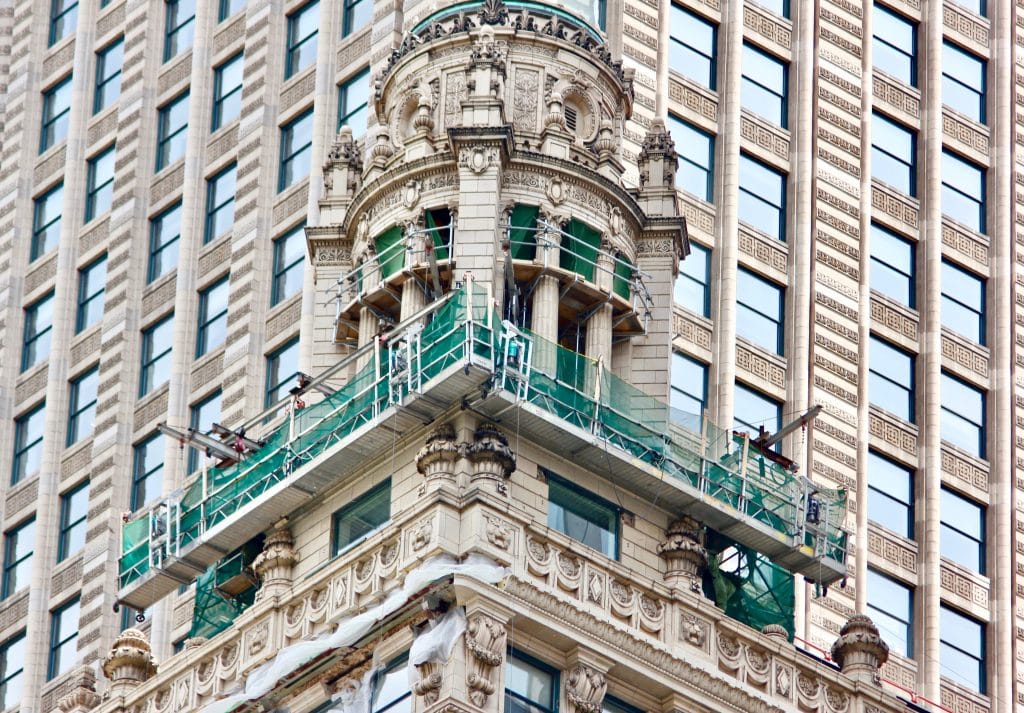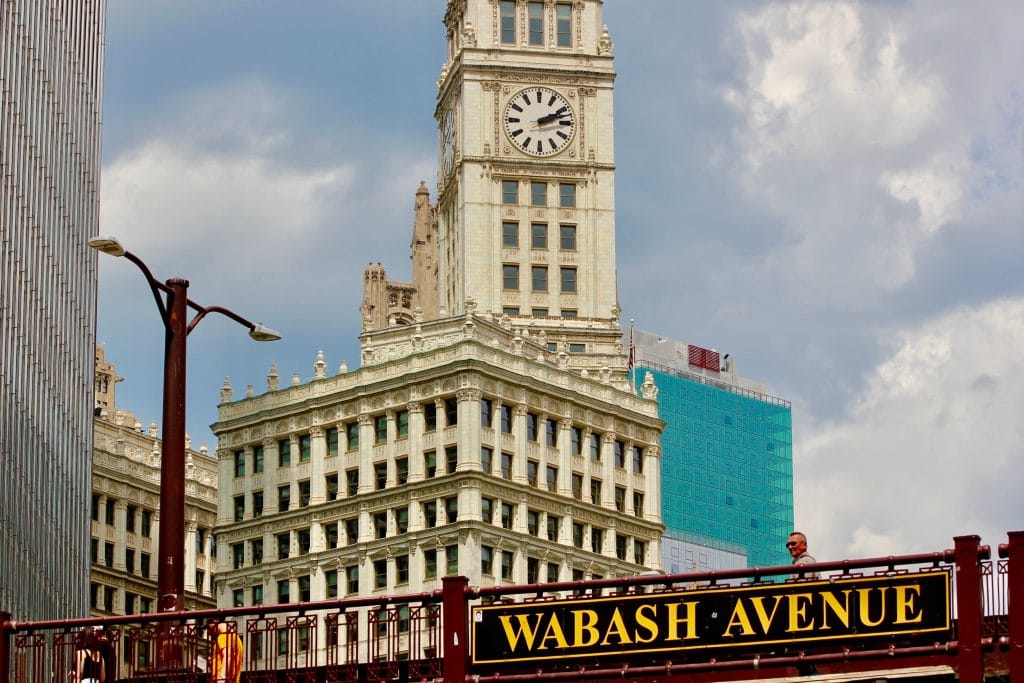 There's still so much of our trip to share. Stay tuned for part two of our Chicago adventure coming soon!
Use the code 'Kari15' for 15% off, storewide, at redribbon.ca! (In Edmonton? This code applies in-store too).
xx