We're still buzzing over our big adventure to Chicago! Did you catch Part #1? Read here.
I love to maximize my time when I'm in a vibrant city like Chicago. There's lots to see and do and I want it all! We packed a lot into four days, yet still felt such a sense of chill. You know how it is. Life is busy with parenting, work, extracurricular commitments, maintaining your household, etc. Leaving for vacation, we resolved to sneak in a little R&R amidst the action.
In the planning phases of our trip, we found out Jack Johnson would be kicking off his North American Summer Tour in the Windy City while we were going to be there. There was no question, we were going! Neither Ryan nor I had the chance to see him live before, so it felt like it was meant to be. Bonus: The Bahamas would be performing too….and it was an outdoor venue… and there was wine.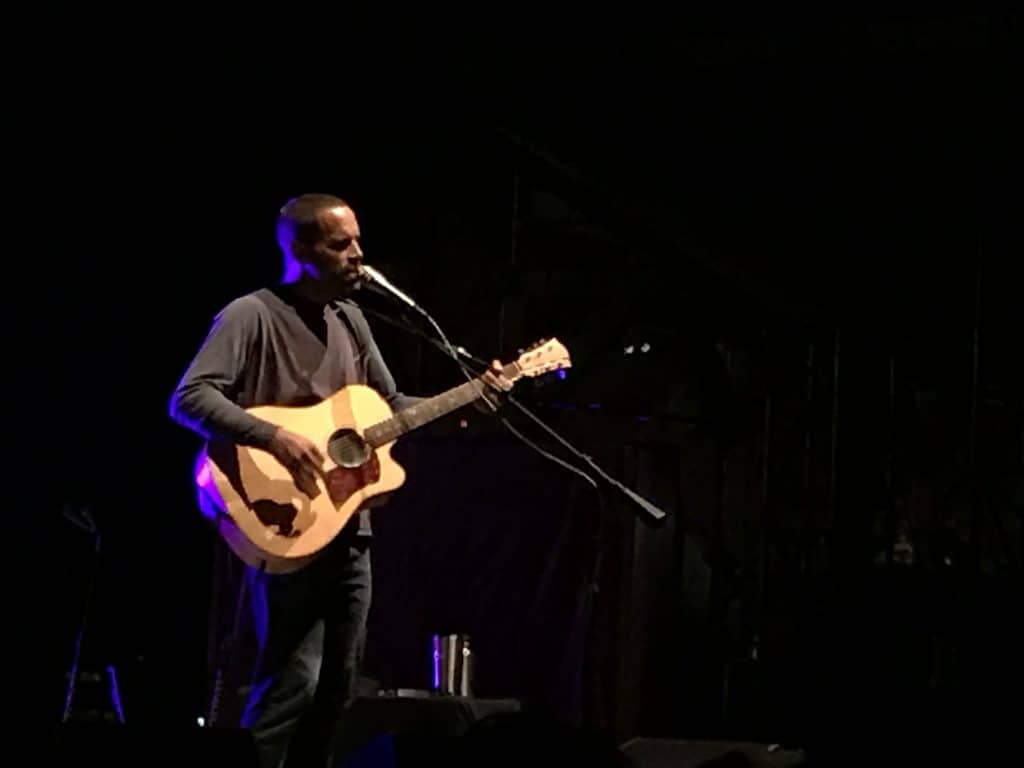 We took a rickshaw from our hotel (Londonhouse) to the show at Huntington Bank Pavillion at Northerly Island. Jack Johnson anywhere is good, but at this stunning outdoor venue? Superb. Cruising the path along the Chicago River looking back at the city skyline was the perfect way to get there. I love to see a city from different vantage points.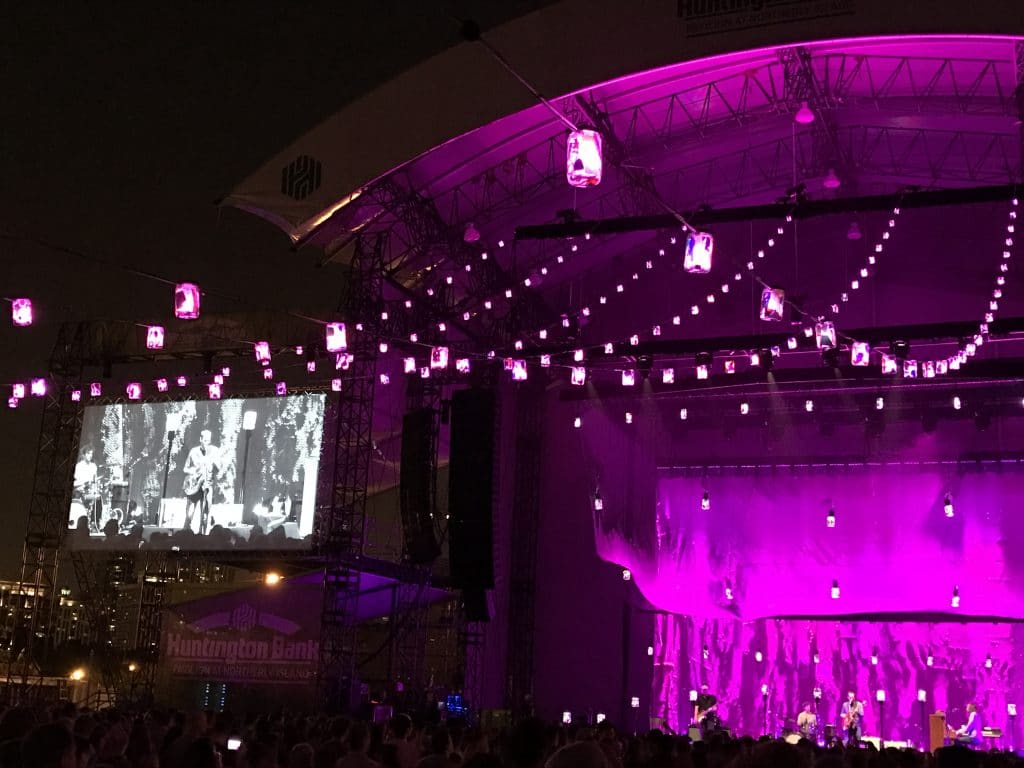 We grabbed our drinks and settled into our seats just as the show was starting. Cool fact: the lanterns for his tour are made of plastic collected from the beaches and waters in Hawaii (100% of his 2008 tour profits went to the Johnson Ohana Foundation to support environmental, art and music education). It's pretty clear the guy loves Planet Earth.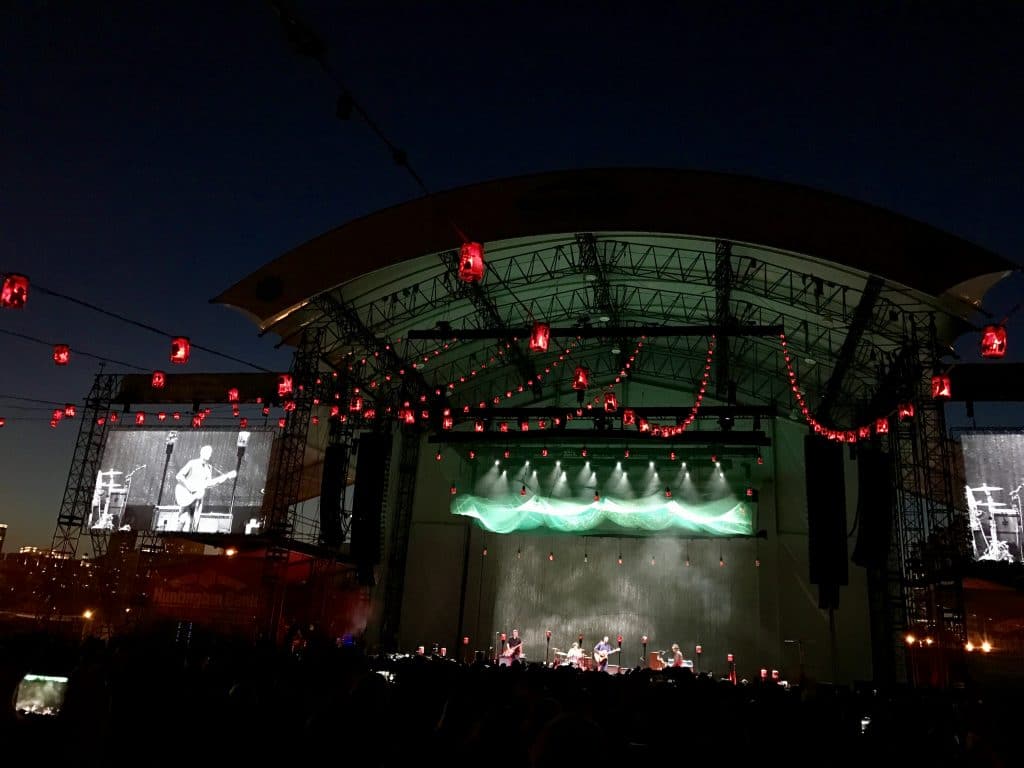 The concert was absolutely surreal. When he sang 'Banana Pancakes' I had tears in my eyes (partly the wine?). It's the song my son Wyatt and I listen to in the mornings while eating breakfast.
The next day we took the subway from Londonhouse to Wrigley Field to take in a Cubs game.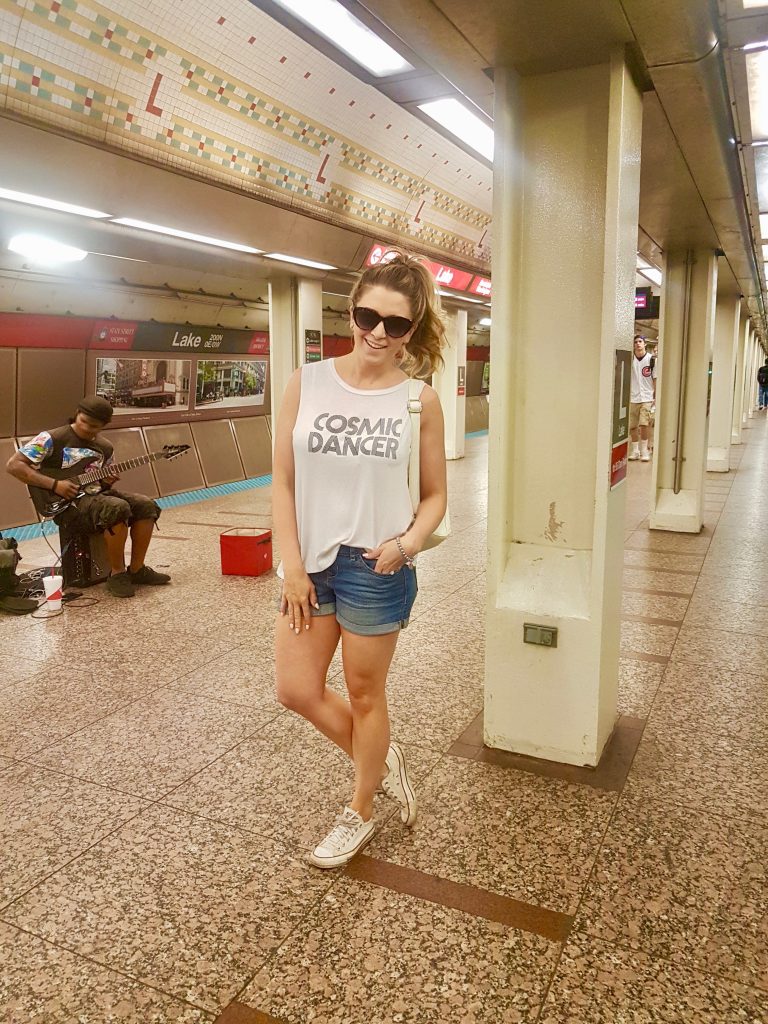 Cosmic Dancer Tank (on sale, plus 15% off with my code 'Kari15' at RedRibbon.ca!)
In true tourist-fashion we suited up for our afternoon at "The Friendly Confines" of Wrigley Field. Decked out head to toe in Cubs gear, hot dogs in one hand, beer in the other, peanuts in my purse… we had all our bases covered.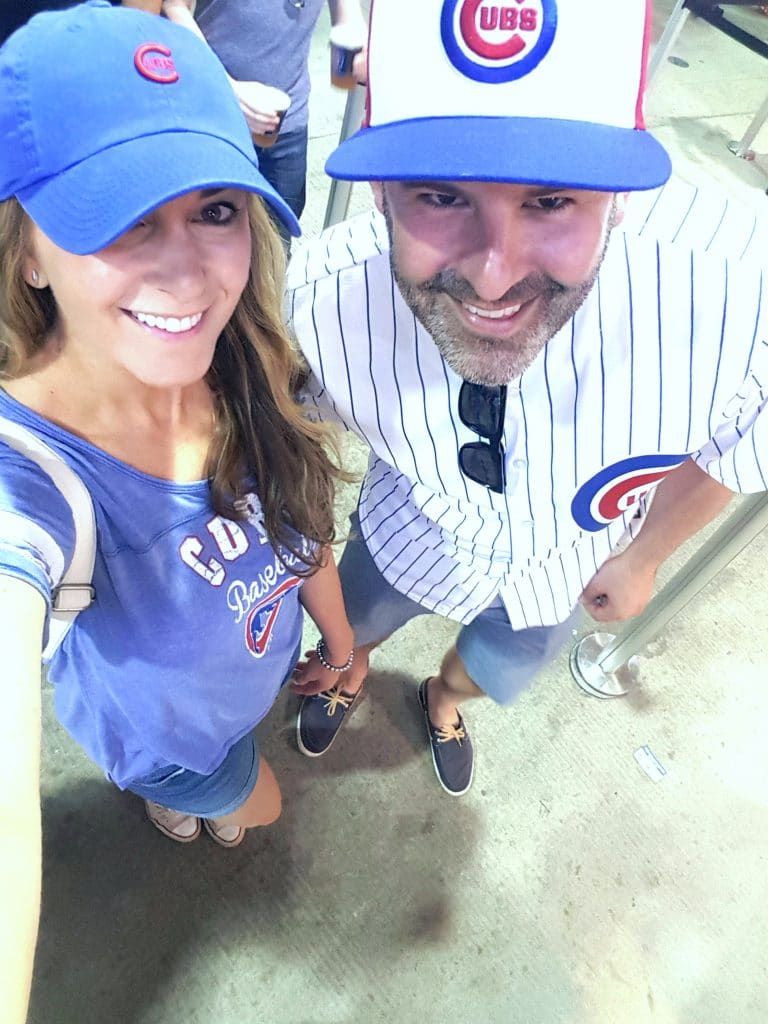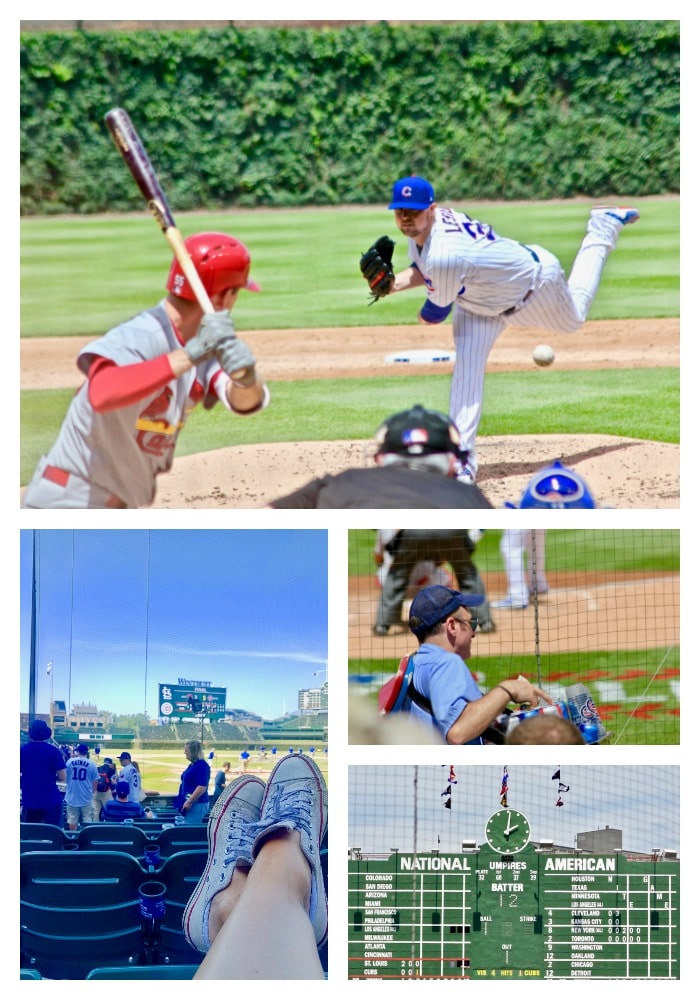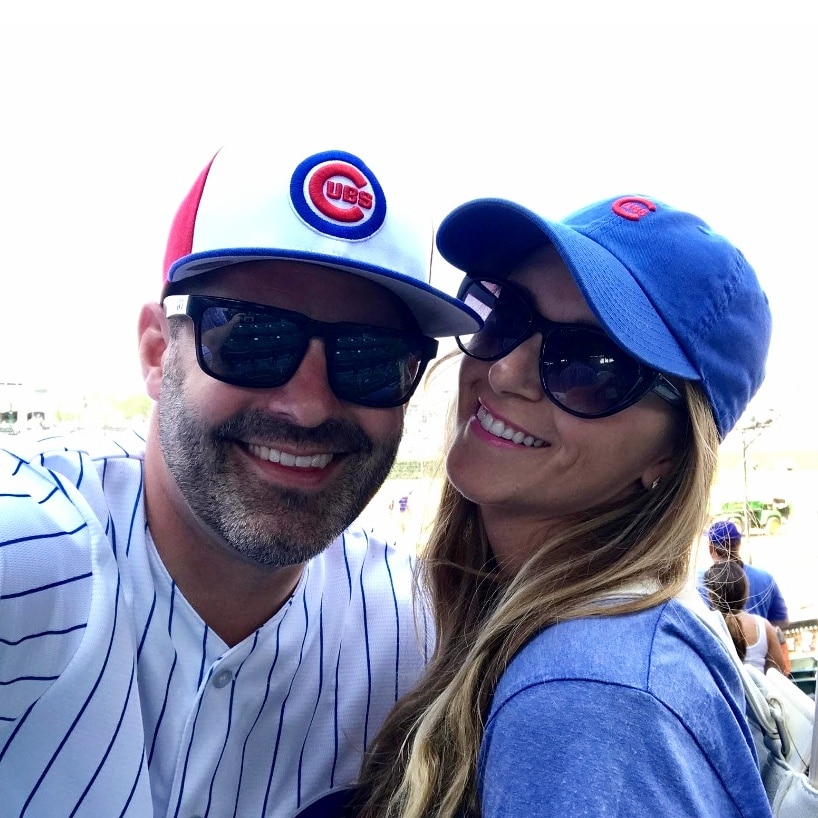 On purpose, we opted out of a dinner reso that evening because we knew we'd be stuffed from the game. We took a nap and then got ready for some comedy.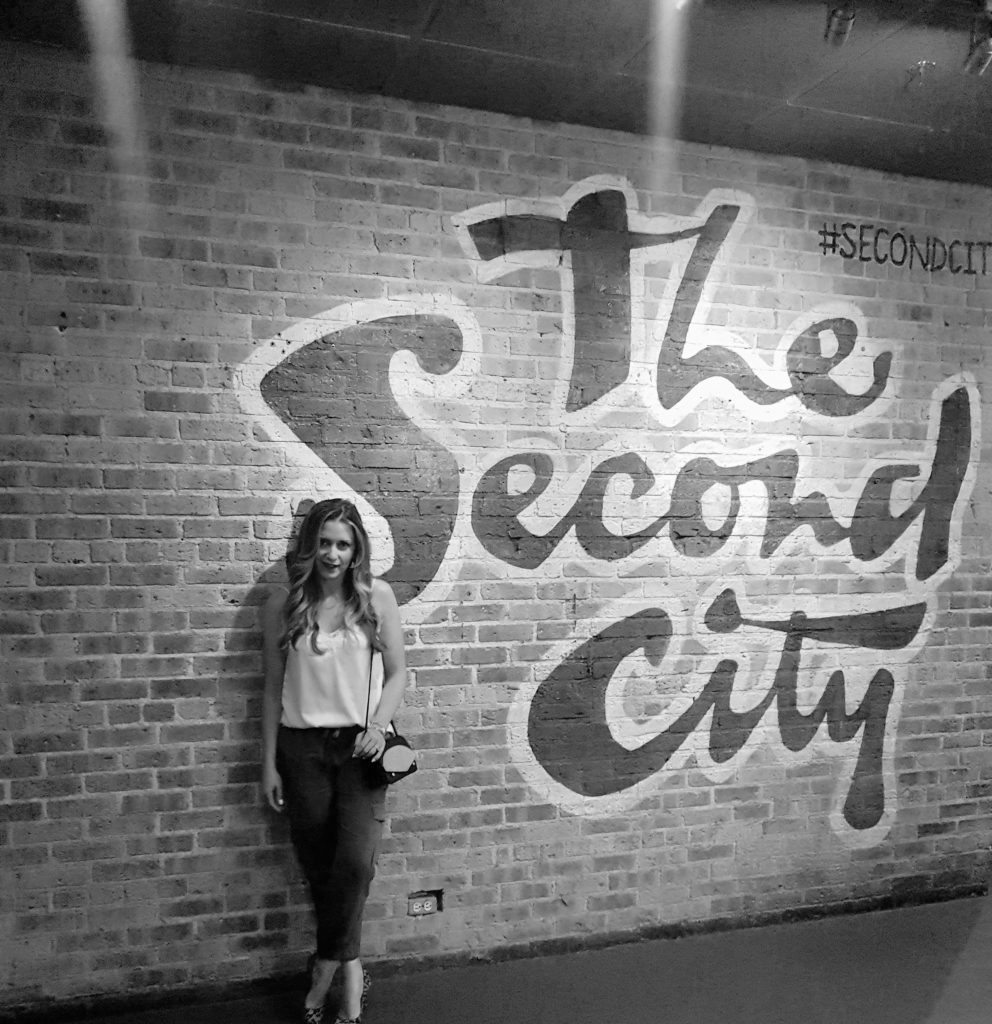 This was all Ryan. He insisted we go to The Second City, and I was thrilled we did. This place is legendary. We're talking Tina Fey, Bill Murray, Amy Poehler, Steve Carrell, Stephen Colbert, Chris Farley…an amazing alumni. We booked in as part of a packed house for the 11:00 p.m performance of Fantastic Super Great Nation Numero Uno. These actors were ridiculously talented. When you go to Chicago, do not miss The Second City!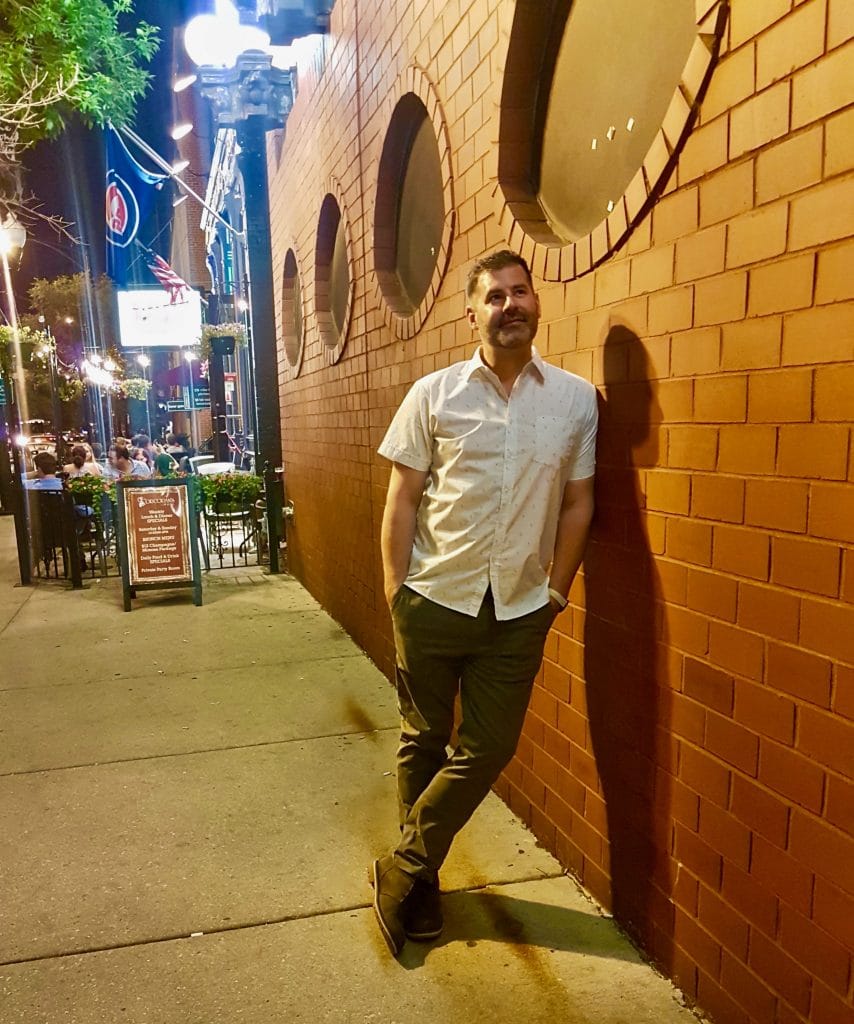 Brixton Belmont Shirt | Scotch & Soda Chinos 
(Use my code 'Kari15' for 15% off your entire purchase at RedRibbon.ca.)
The next day and a half was basically spent cabbing or walking from reservation to reservation, doing our best to take in the best of Chicago's restaurants. We got a ton of recommendations before we left and had a tough time narrowing down our list. Here's a few of the places we went:
RPM Italian, owned by Giuliana and Bill Rancic. Handcrafted pasta, slow roasted meats and fantastic cocktails. We loved it here.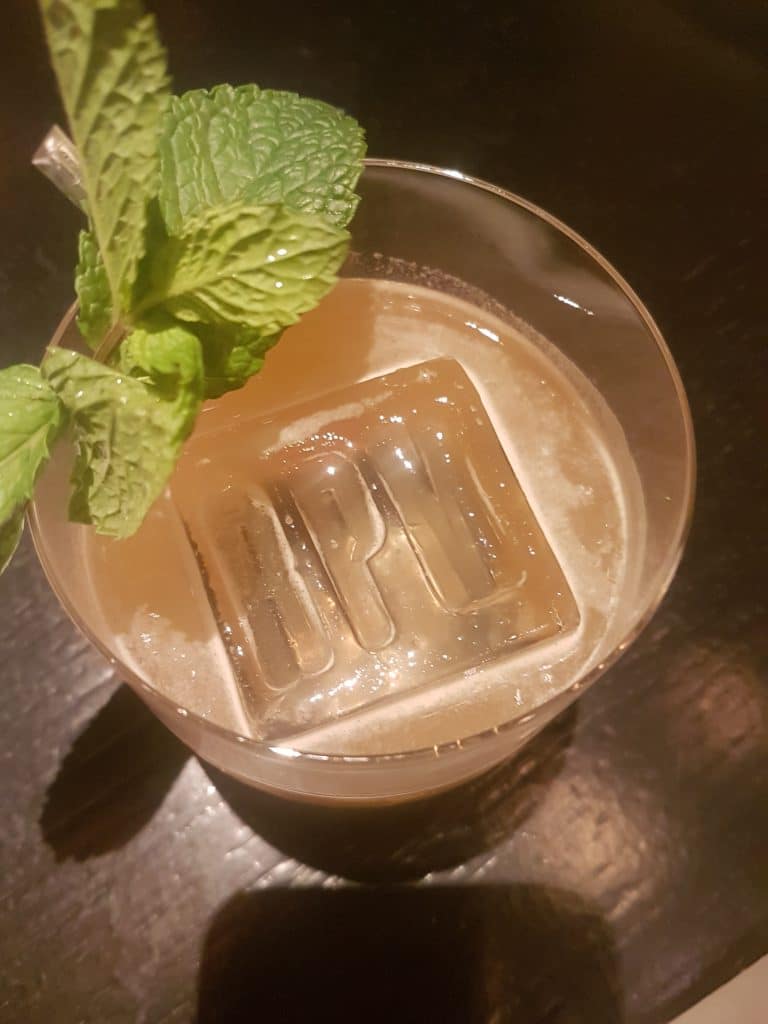 Avec was suggested to us by multiple people. Set in Chicago's West Loop this mediterranean-style restaurant with a minimalist interior and communal seating has fabulous shared plates and great wine. It was my favourite food experience of the trip. You must have the chorizo-stuffed Medjool dates! One of the best dishes I've ever had in my life.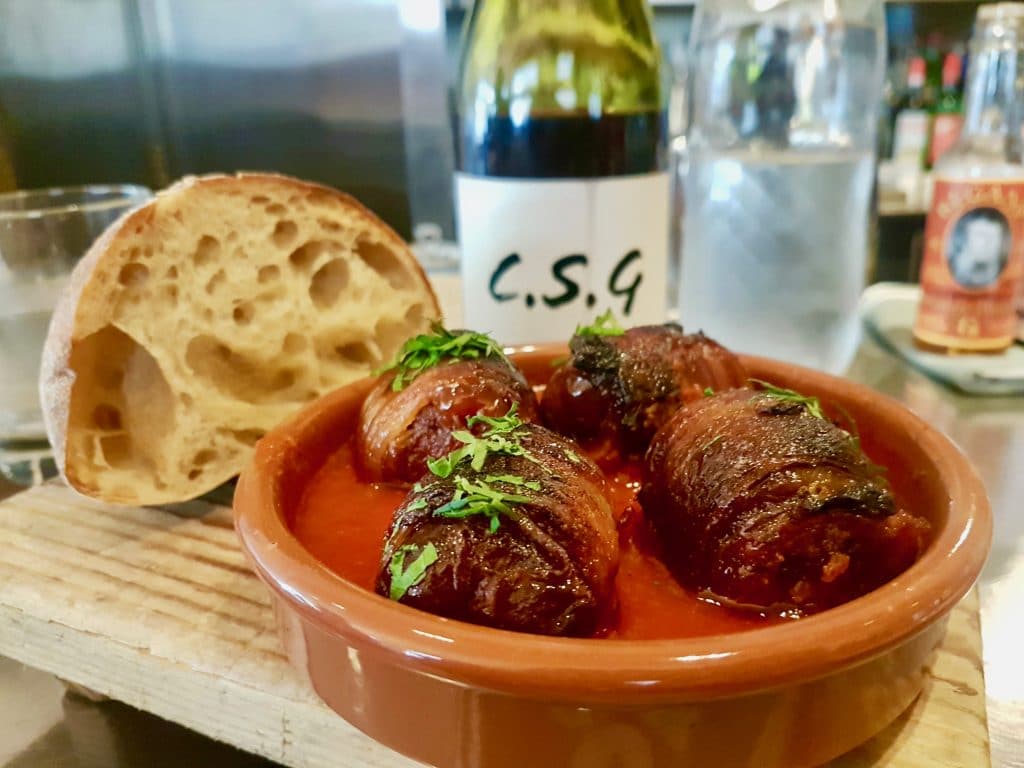 Girl & The Goat, had a lively vibe with super-cool modern/rustic-inspired interior. The decor was to die for and the food was great! Leading the team behind the open kitchen is Step Izard, the winner of Top Chef Season 8.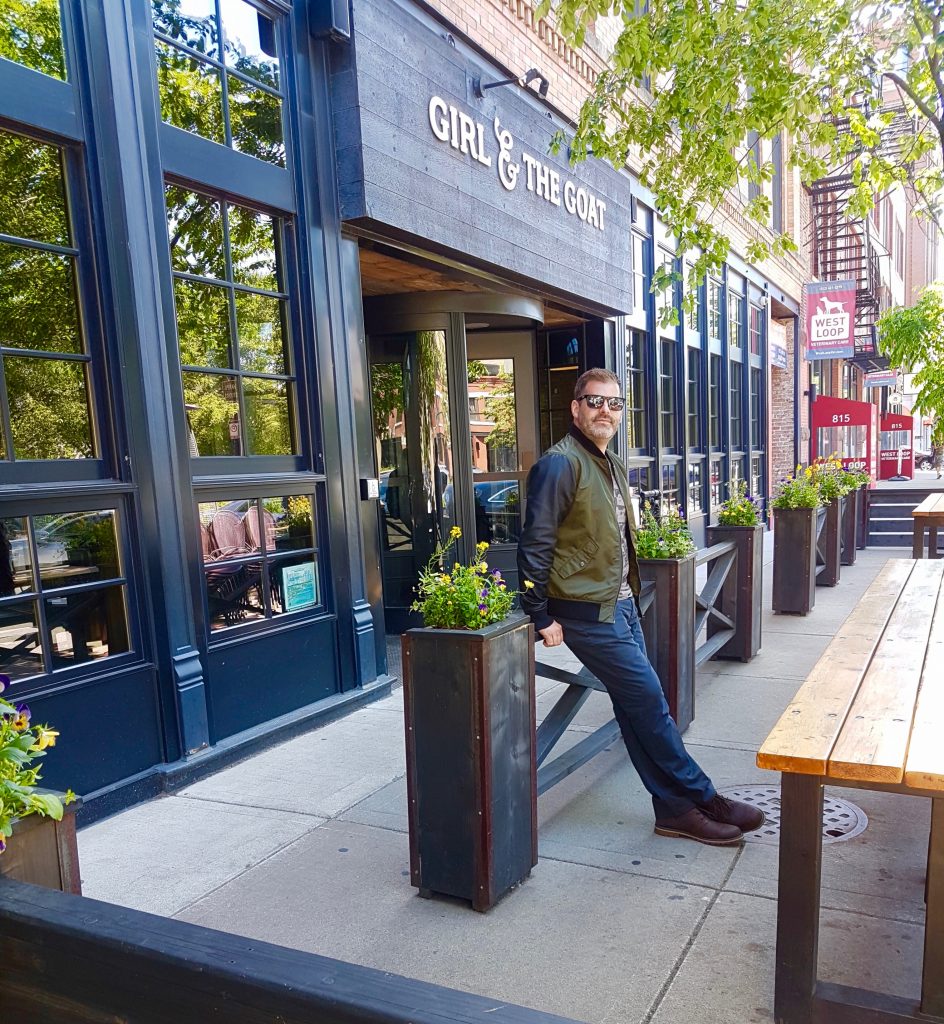 We heard Toni Patisserie & Cafe had delicious crepes and stellar lattes, so the last morning of our trip we popped over. This old-school Italian shop did not disappoint and seems to be popular with the locals.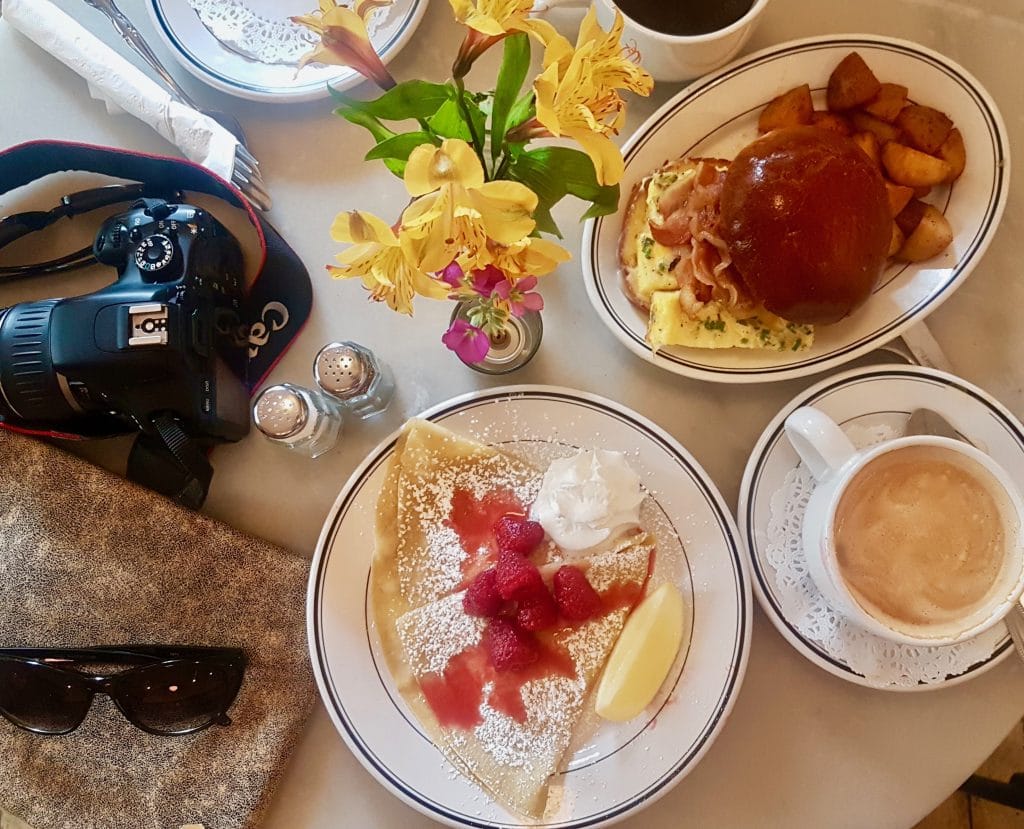 Before we flew back home to see our boys we stopped at Au Cheval. Dimly-lit during the day with dark wood panel walls, chocolate-coloured leather seating, and a vintage-vibe soundtrack, this diner-style bar was superb. Au Cheval has a thing for eggs: my fries had a fried farm egg on top, and there was an egg on my cheeseburger. Glorious gluttony at it's finest. Go to Au Cheval!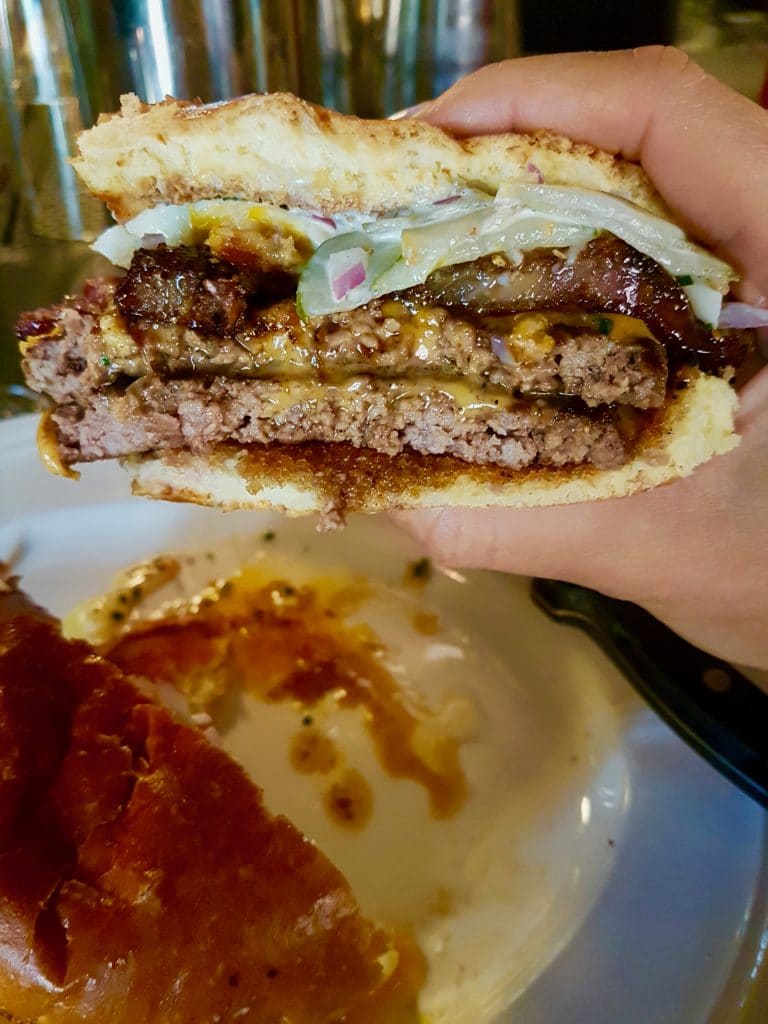 Before heading to the airport, we spent our last couple of hours strolling the Magnificent Mile, taking it all in one last time. I have no doubt we will return again to this fantastic city, if for nothing else than its culinary scene. Until next time, Chicago!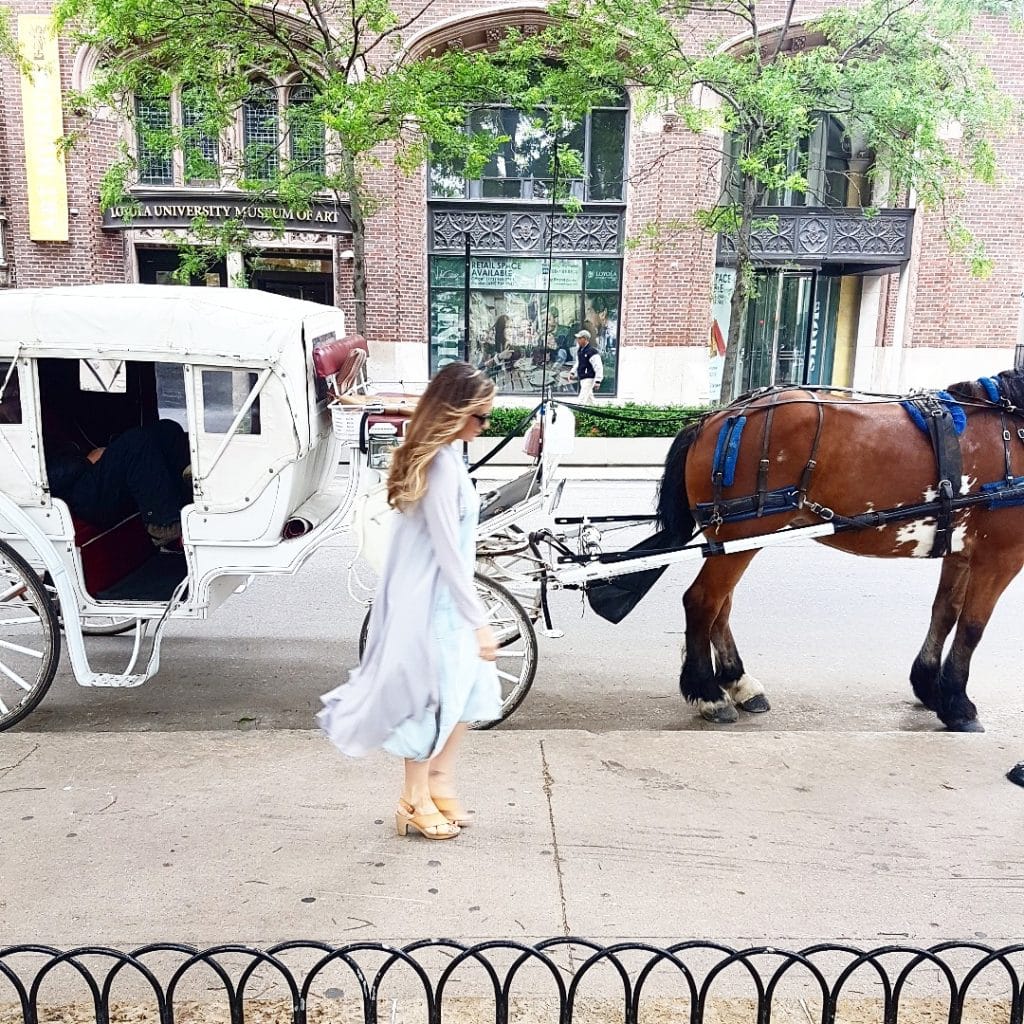 Flowy Cardigan | Willa Denim Dress
xx