No-fail perennials, the most fragrant annuals, plants to keep mosquitoes and pets away,
tips for your first raised-bed vegetable garden…and the list goes on!
Keep on reading to discover an abundance of tips for savvy new gardeners!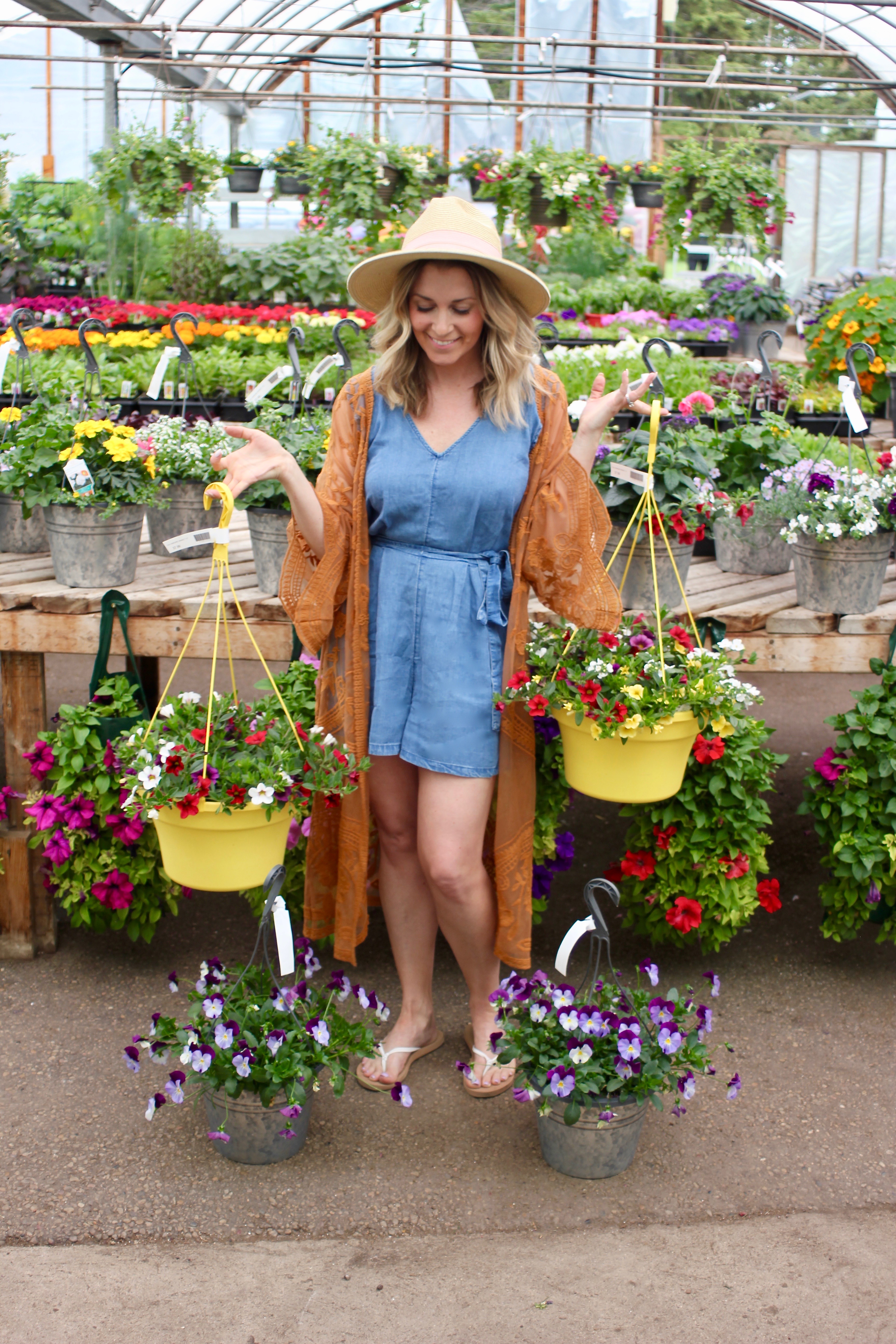 I used to be obsessed with shoes; now it's perennials! Okay, who am I kidding – I'm still shoe obsessed – but I've developed a deep love and passion for gardening. I love sinking my hands into the soil and creating something beautiful (yes, even if it means messing up my manicure).
I come from a long line of gardening addicts. My dad spends his days in the dirt whipping up beautiful masterpieces in my parents' yard. He taught me everything I know about gardening. Both of my grandfathers were avid green thumbs. One was a horticulturist who lived in a house right on the property at the Winnipeg Zoo as the groundskeeper, tending to the landscape and flowers. The other took a less-official approach, effortlessly creating a haven of greens and blooms at his cottage on the river.
Why We Love Thiels Greenhouses
I definitely have a TON to learn, and I'm all about getting better at gardening. Last August, we did some Saskatoon berry picking with Thiel's Greenhouses and immediately connected with the family who runs the shop. After 50 years in operation, the Stielows jumped in when the Thiels decided to sell. Nadine Steilow grew up in Bruderheim, and would visit Thiel's Greenhouses with her mother and grandmother when she was a little girl. The place had special meaning to her.
We love going to Thiel's for the customized experience. Everyone who works at the centre really takes time to help bring the vision of your garden to life. Plus, Nadine and her family are really great people, and we want to support them! Here are some unique pieces we picked up on our last trip to Thiel's.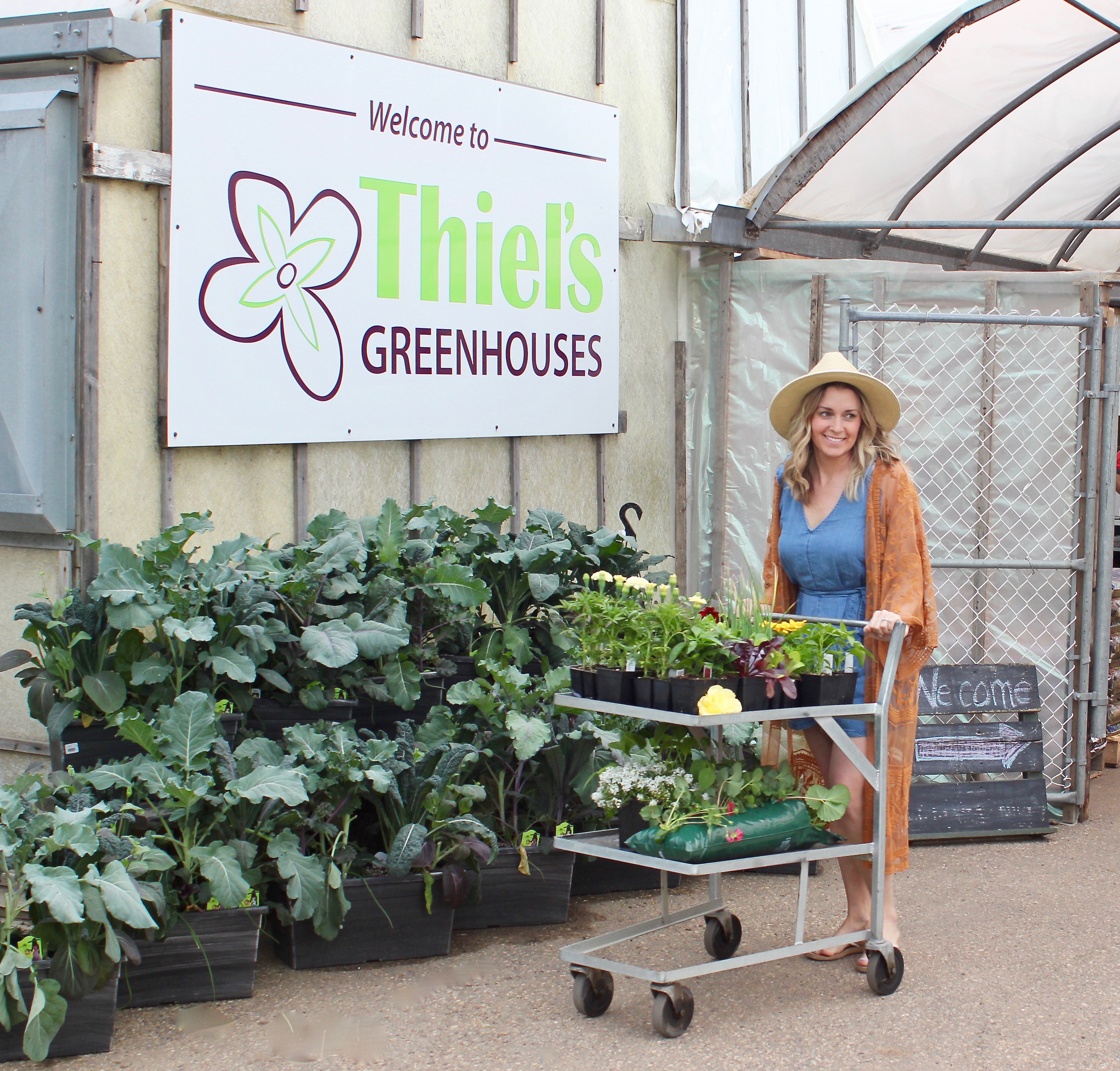 Unique Additions To My Garden This Year
Mosquito Deterrent
We've placed two Citrosa perennial shrubs in pots on our deck, with the goal of keeping mosquitoes away. Citrosa has fragrant leaves reminiscent of citronella. Nadine from Thiel's suggests even rubbing a bit of the plant on your person while sitting outside (unless you're allergic, of course!). Here's hoping they work!
Easiest Hanging Baskets Ever
These ones tick all the boxes. They're low-maintenance – they don't need to be watered a lot, there's little to no deadheading, and they attract hummingbirds. I'm really hoping for hummingbirds this year! We've been told we actually can't get them in your yard because of where we live in the city, BUT these babies could be the ticket! Lophospermum or 'Lofos' is a great full sun to part sun plant that can handle drier growing conditions.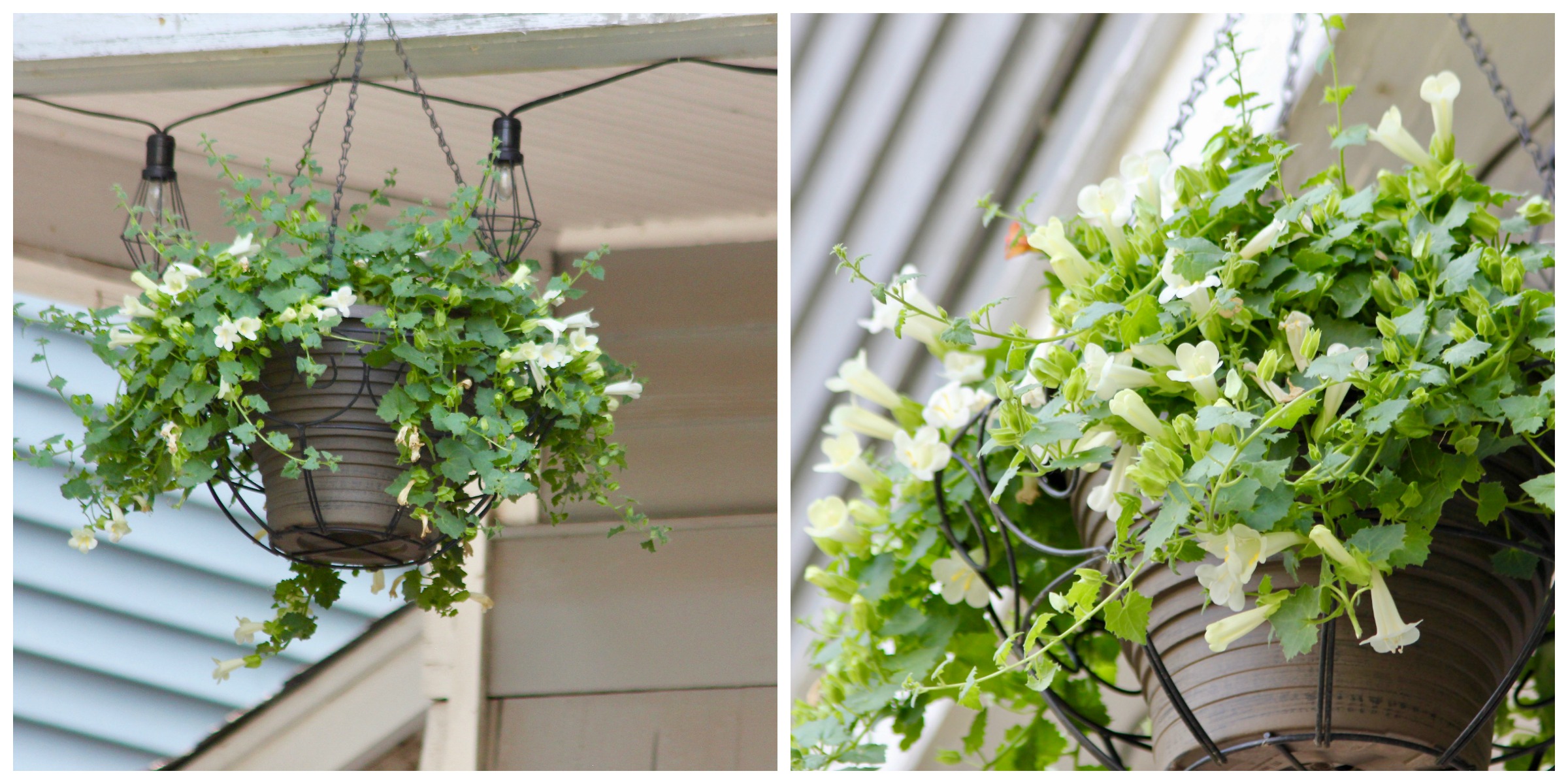 Keep Pets Out of The Garden
Our pup Moses like to lay right in the dirt in my flowers. Here's hoping this Stinky Green herb will get him back to his bed on the deck. 🙂 Some people swear by it and stock up every year! The skunky smells is said to deter cats and dogs from hanging out in the garden.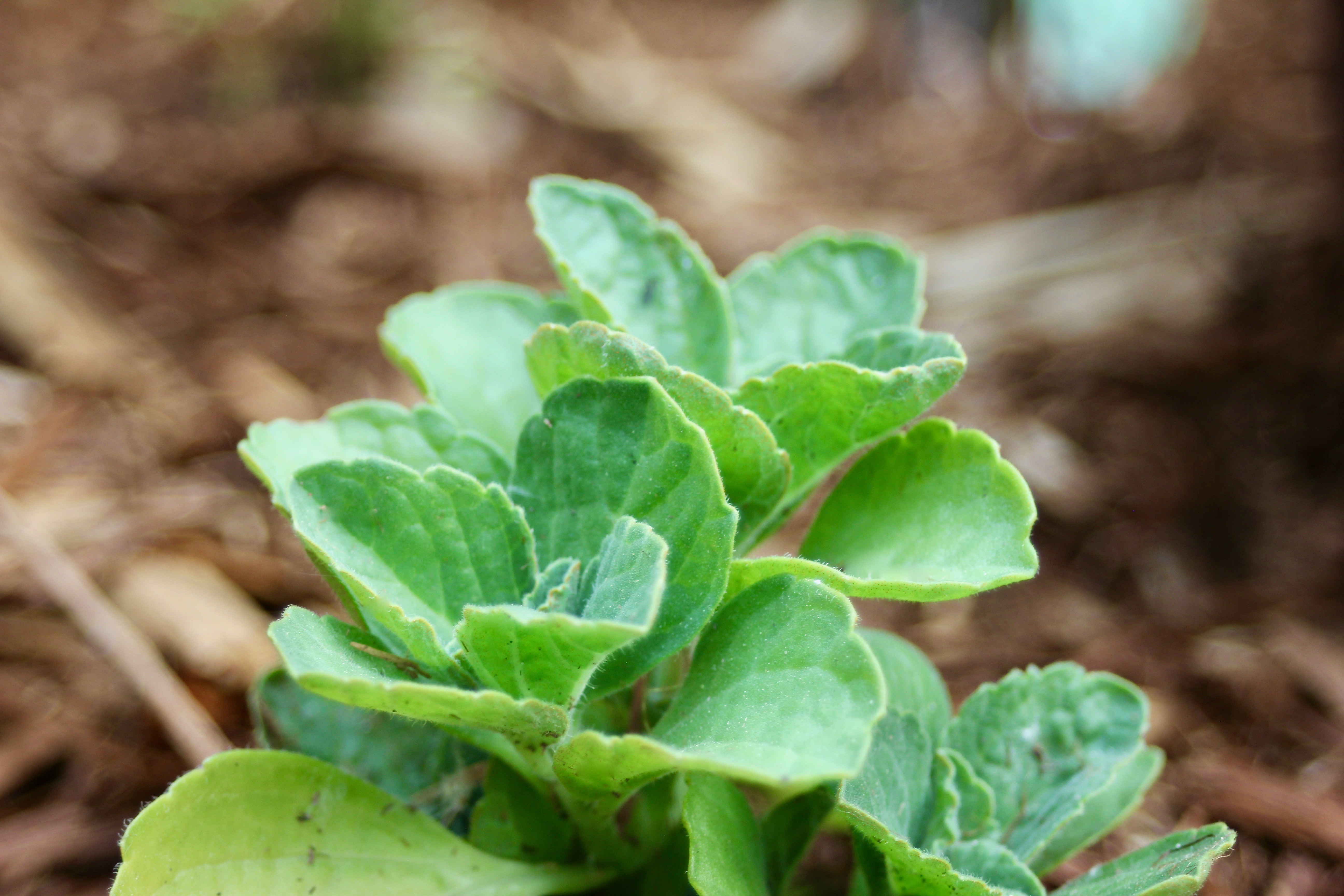 Seven Tips From The Experts at Thiels
#1: SELF: What's your passion? Flowers, food, or a combination of both? To determine the size of garden you should grow, decide how much time you have to invest in your garden. TIP: Raised beds are easier to maintain.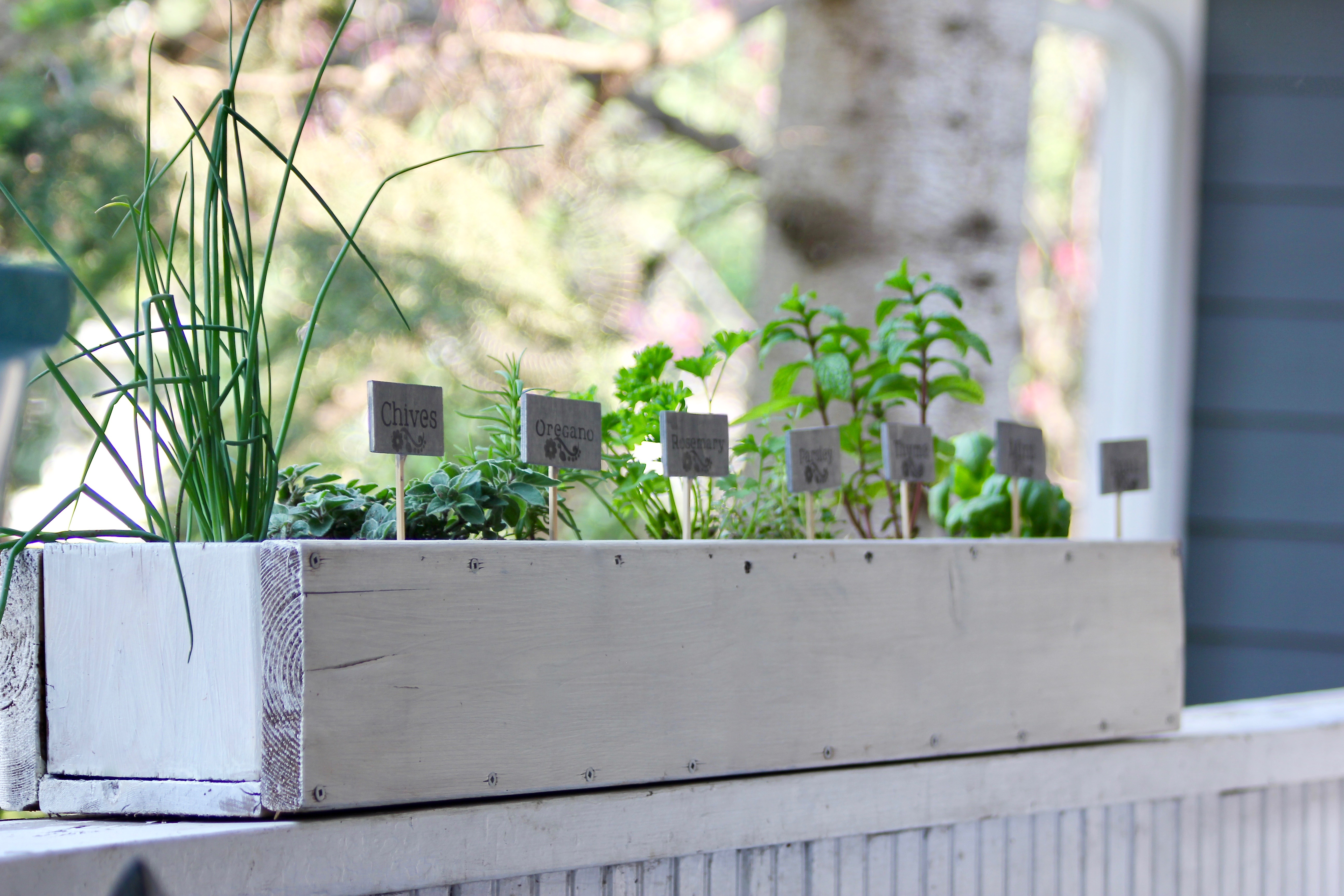 #2: SUN: On a sunny day off, grab a stack of bottles and cans from your recycle bin and mark where the sun shines throughout the day to determine how much sun or shade is in your space. Choose plants accordingly. Sun-loving plants need 4-6 hours of sun a day. Shade plants can have 3-4 hours of sun maximum.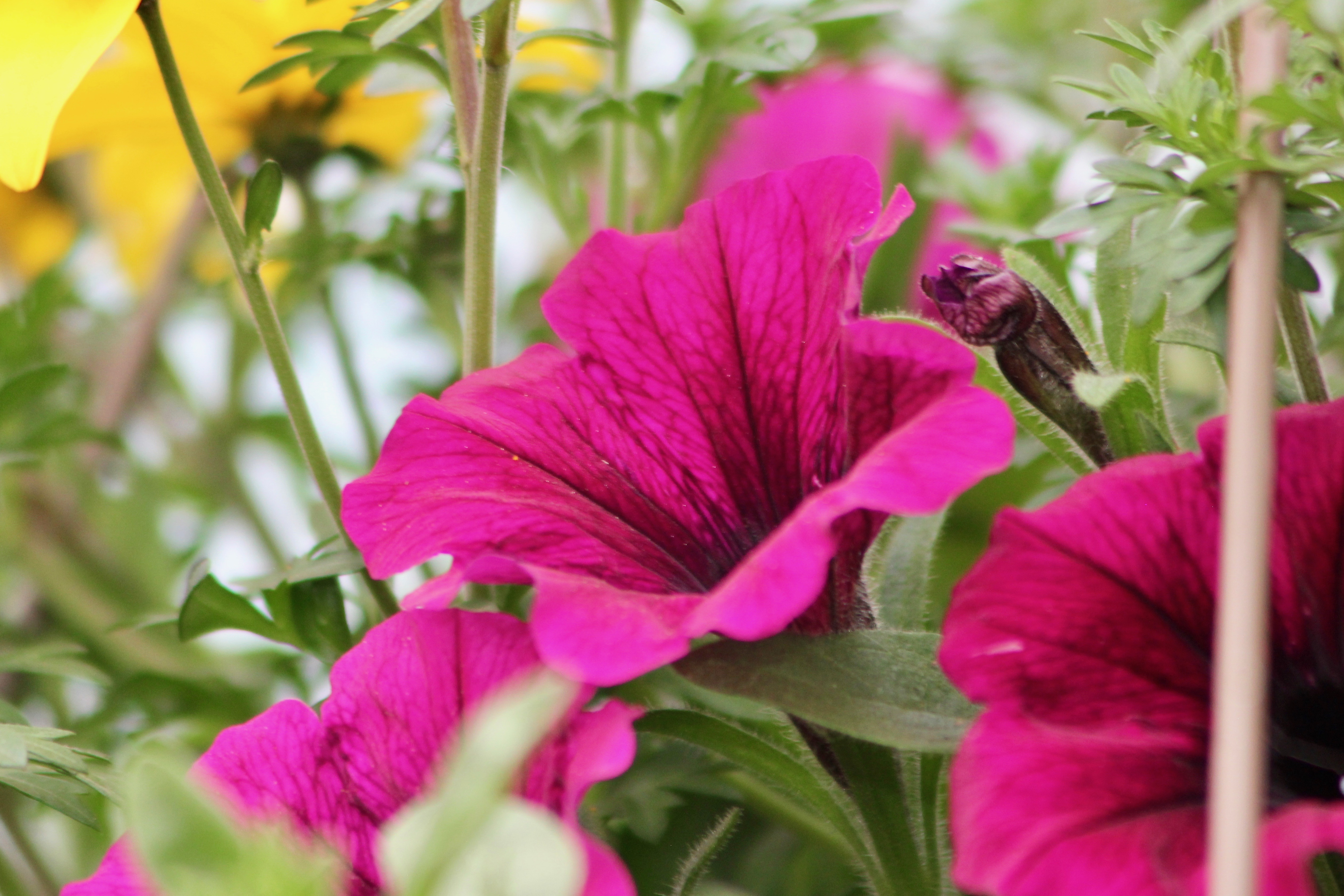 #3: SOIL: Plants need quality soil to grow. To create your best soil, use a blended, bagged soil mix and a good quality compost. Add top soil if available. Home compost is even BETTER!
#4: SHOP: Shop for your seeds and/or plants at a trusted greenhouse. Ask staff questions about the plants you want to grow. Plants grown locally will often perform better. Know your grower! Find a greenhouse that uses biocontrol and no harsh chemicals to combat pests.
#5: SPACING: Insert the plants into the soil to cover the roots with the plant level with the soil. Read the labels on the plants to know how big the plant will become so overcrowding doesn't become an issue. Place different height plants for best aesthetics.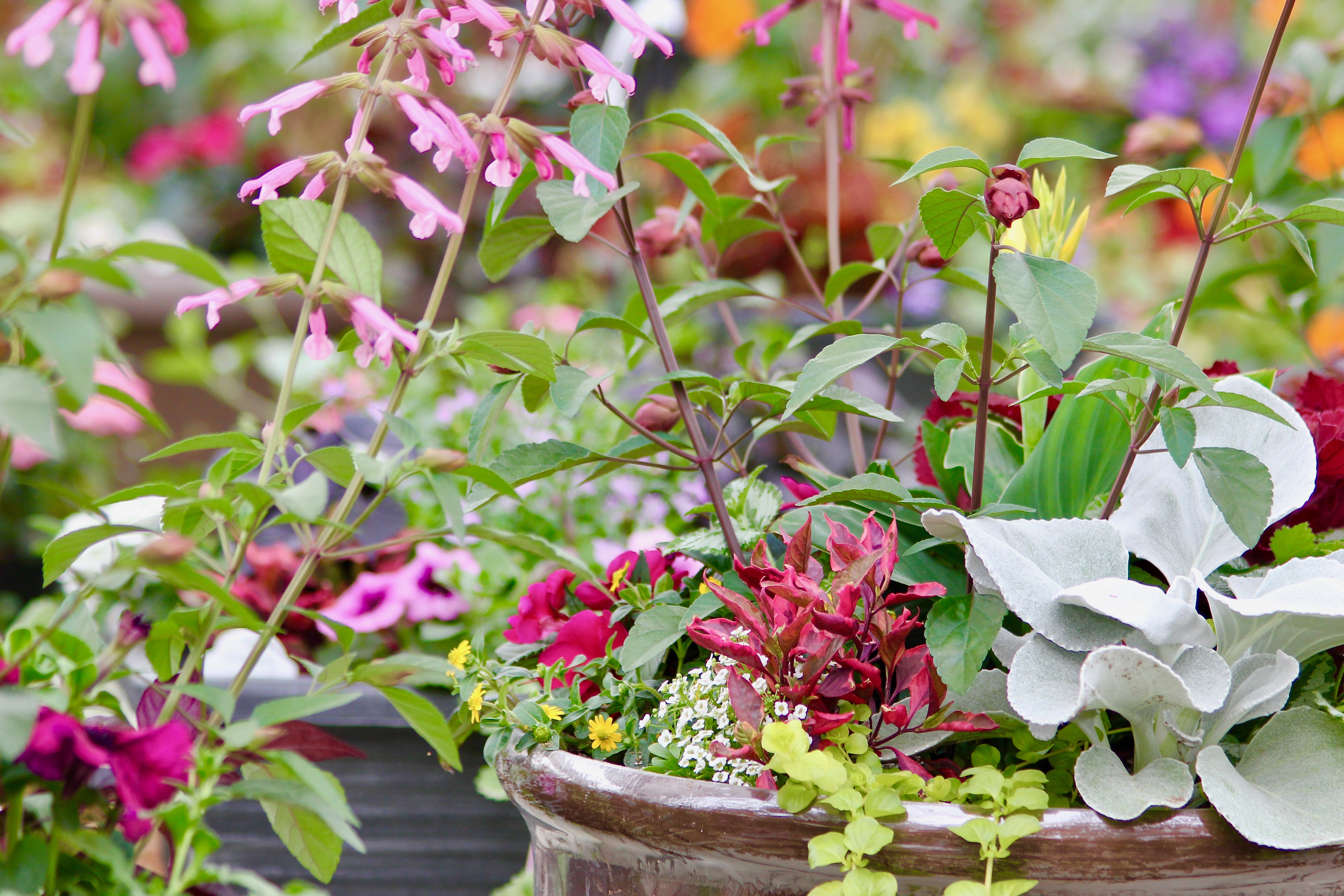 #6: SAVOUR: Enjoy your labour of love. Be aware of the weather and water to make up for the lack of water from rain. Don't over-water. Plants don't like constant wet feet! Feed with a good quality fertilizer.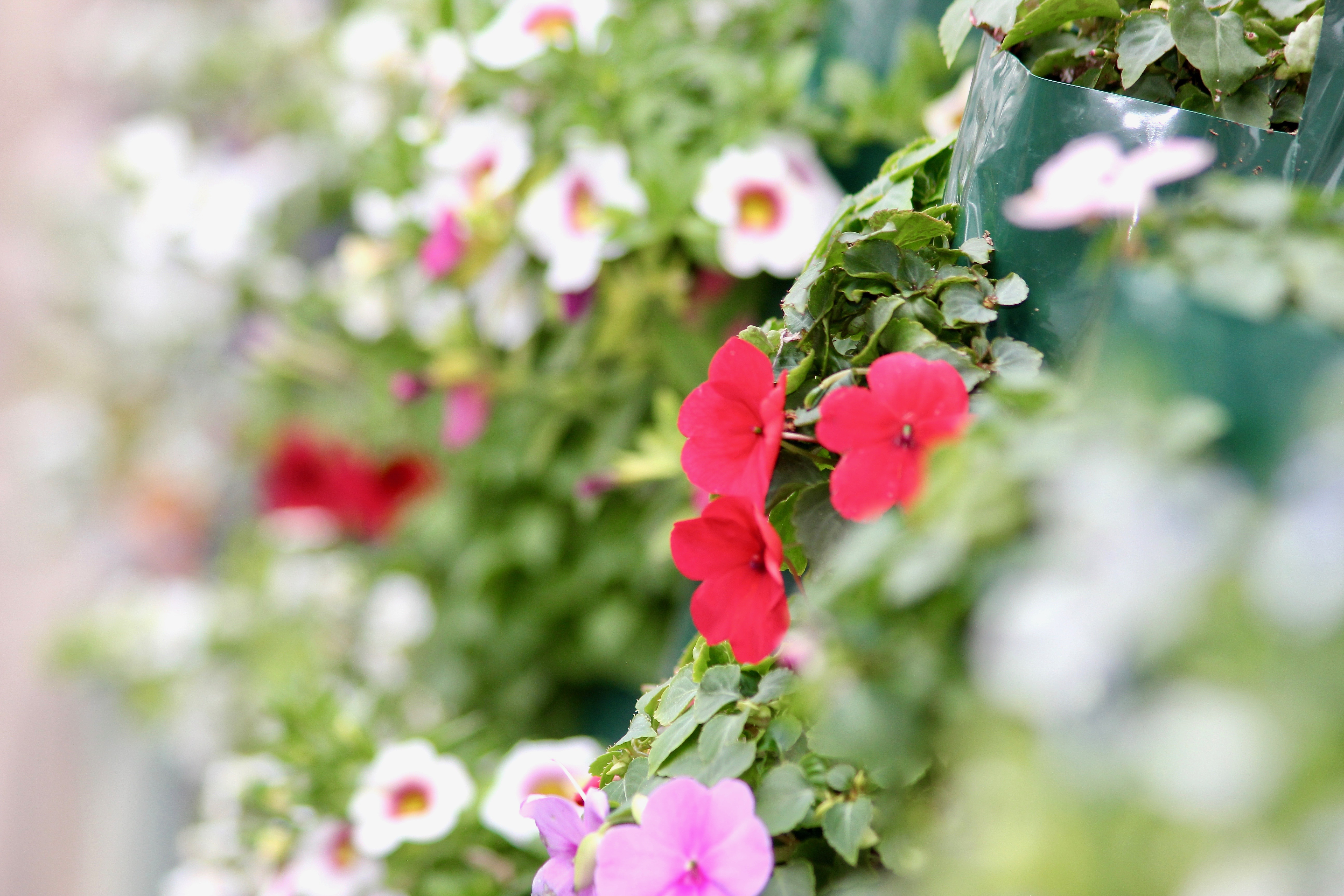 #7: SHARE: Ask questions from your friends, family, and neighbours. Tell them about your experience and learn from their gardening successes. It takes a community to raise a plant!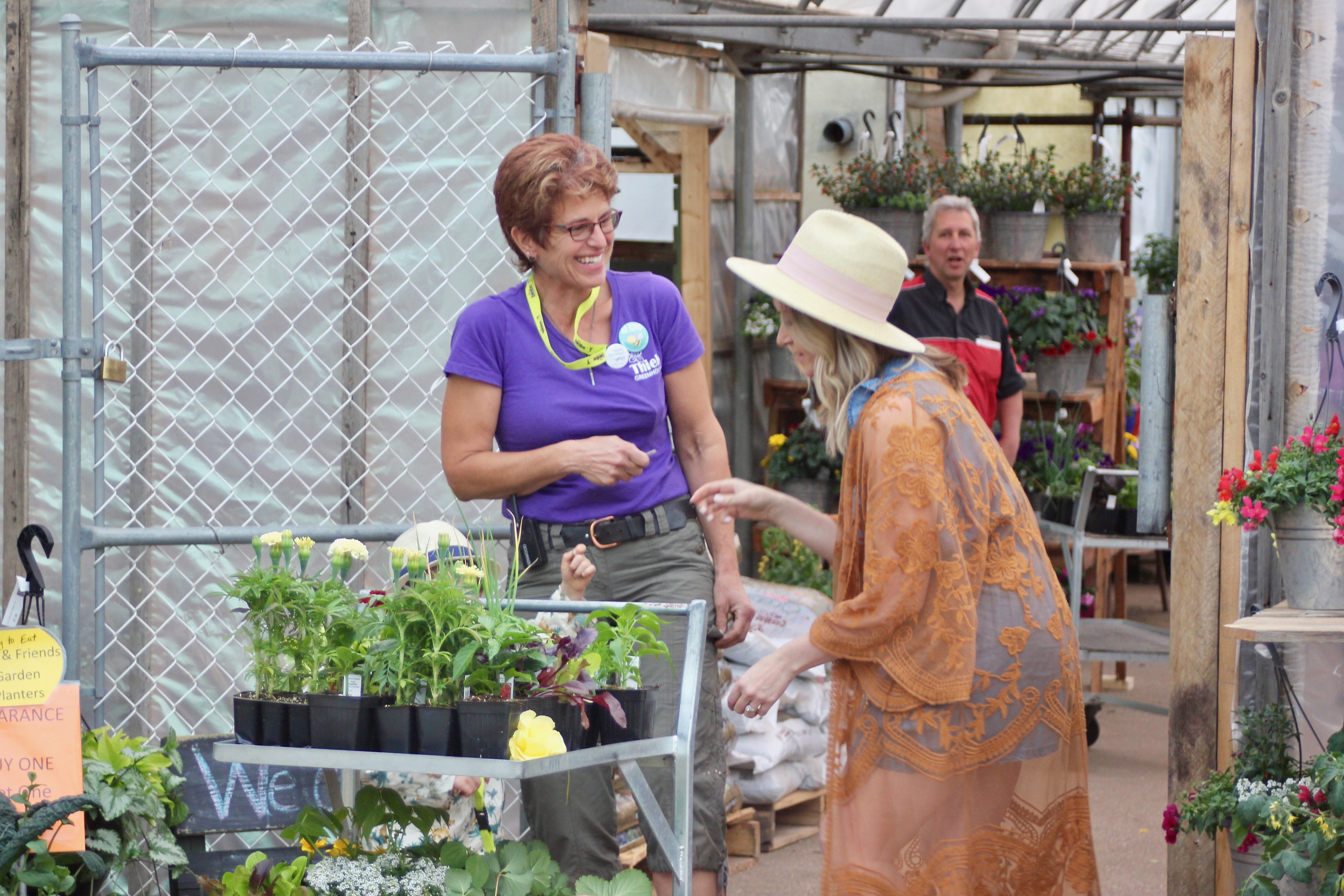 NO-FAIL Perennials
Sun:
Peony
Iris
Rhubarb
Heuchera
Bleeding Heart
Lilies (Day or Asiatics)
Shade:
Most Fragrant Annuals:
Nemesia (like Opal Innocence or French Connection)
Heliotrope
Citrosa a.k.a. Citronella (great as an anti-mosquito plant)
Scensation Blue Petunia
Evening Stocks
Verbena
All Herbs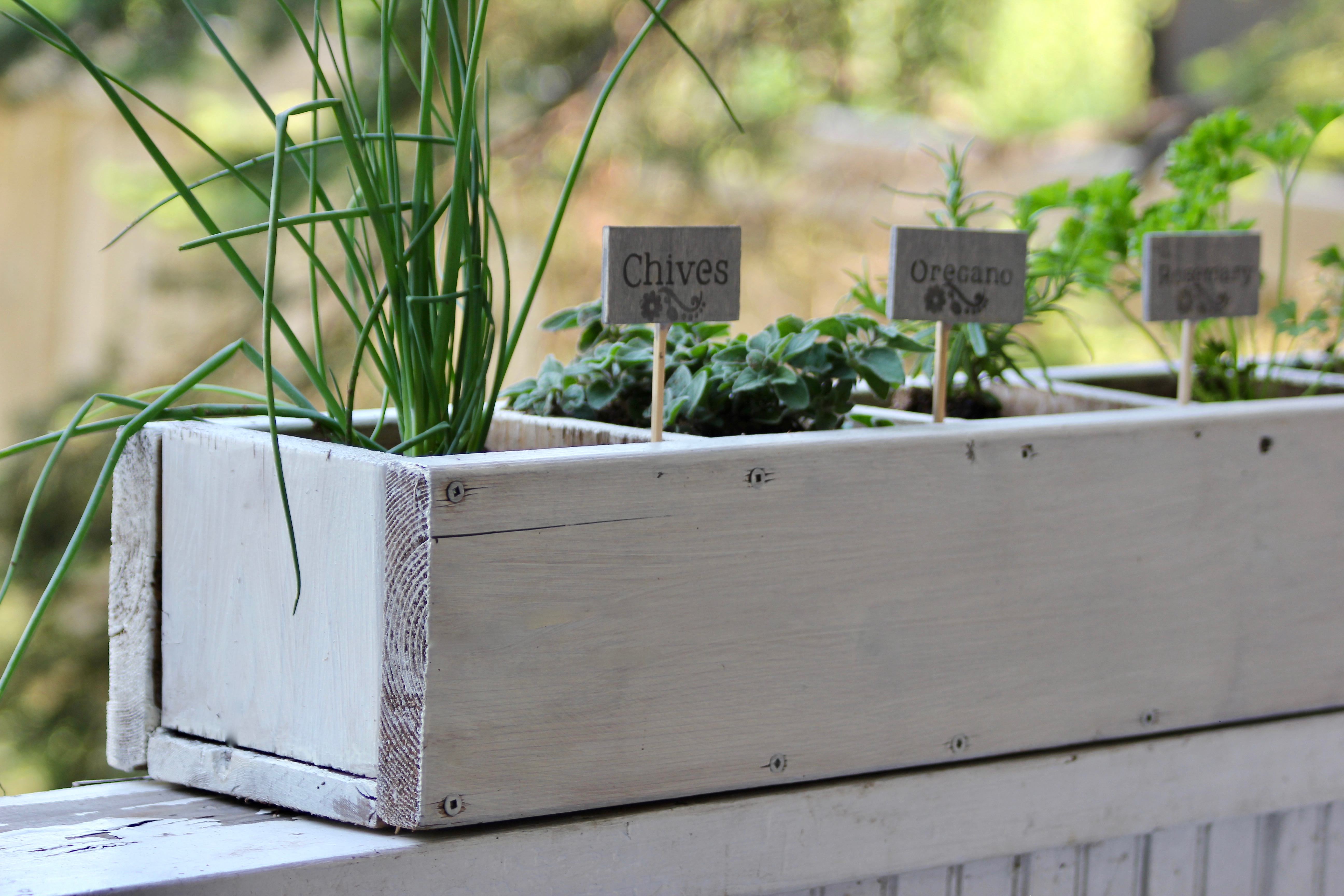 Tips for Creating a Raised Bed Veggie Garden
#1: Plant veggies that will grow well with the hours of sun your space gets.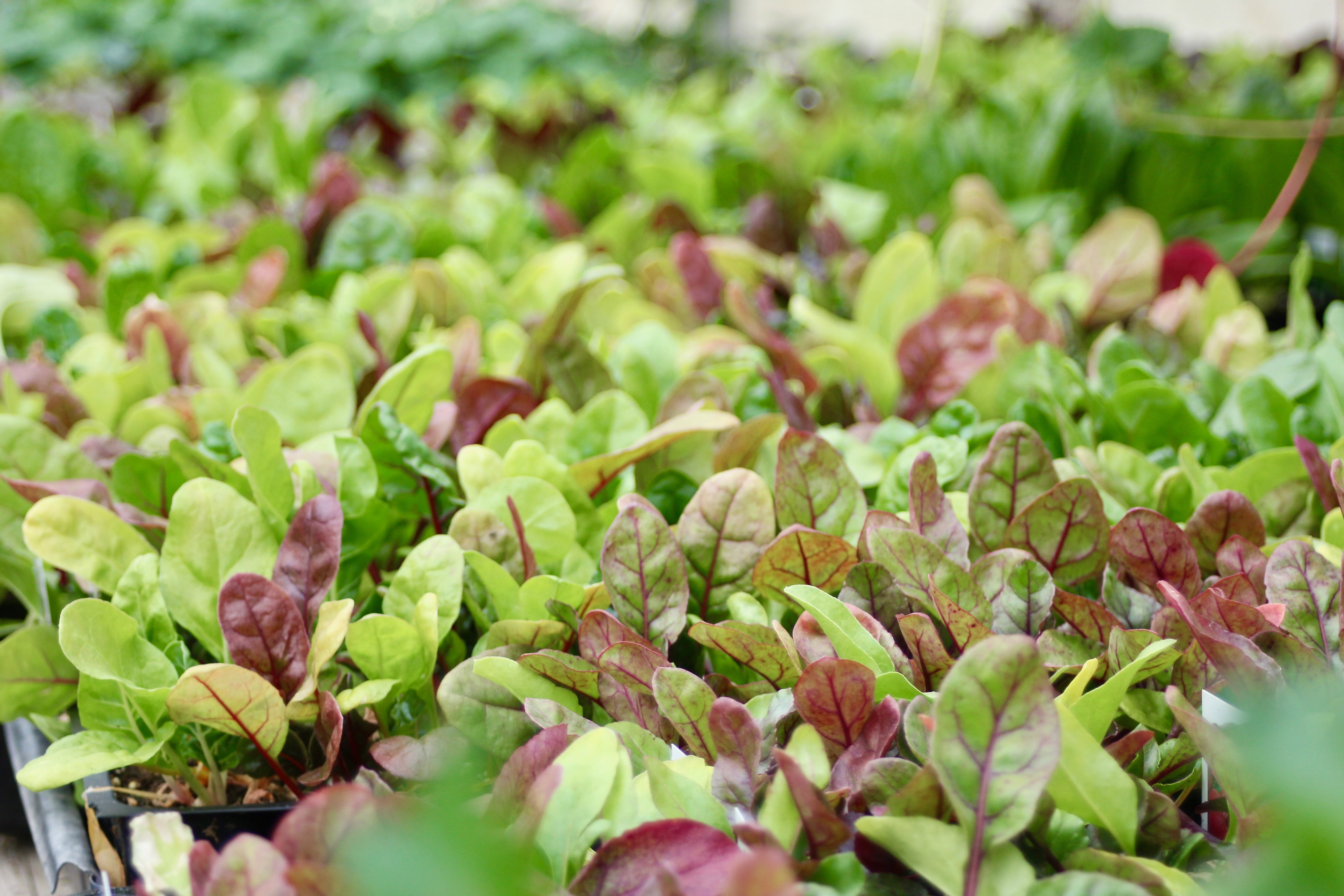 #2: Make sure your soil is good and use a quality fertilizer when you water.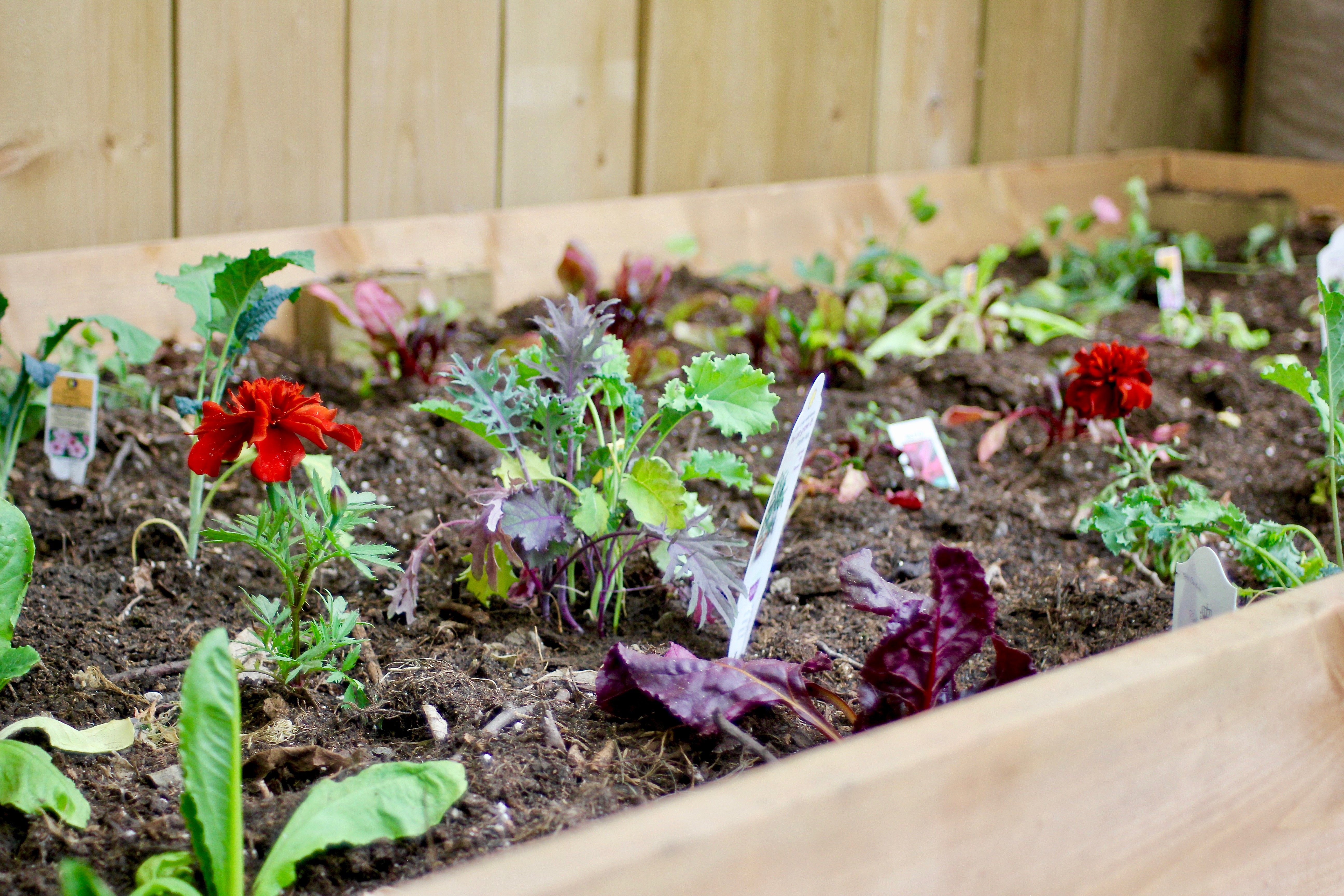 #3: Add pollinators (marigolds, pansies, etc.) with veggies to aid in their growth.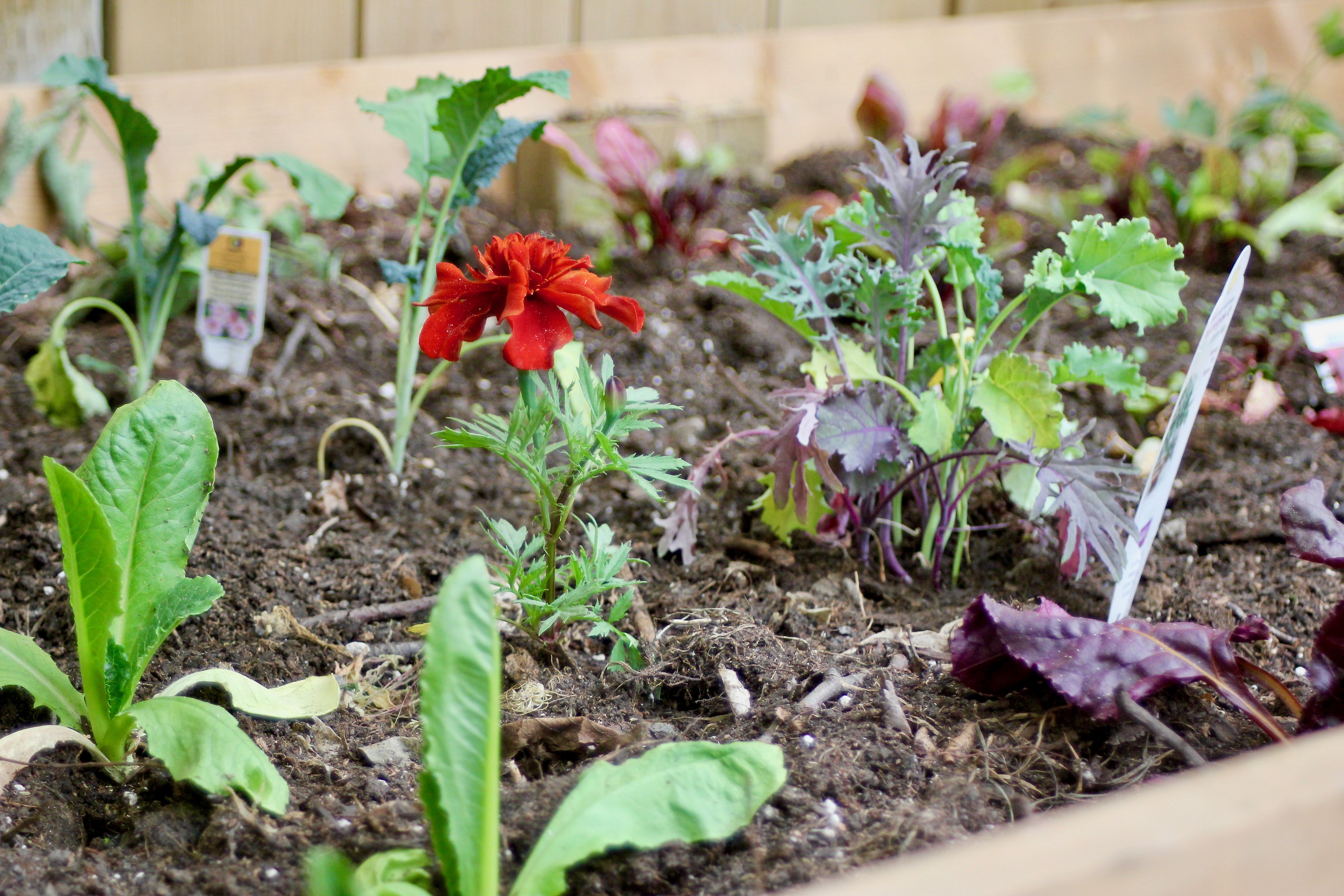 #4: Enjoy your harvest!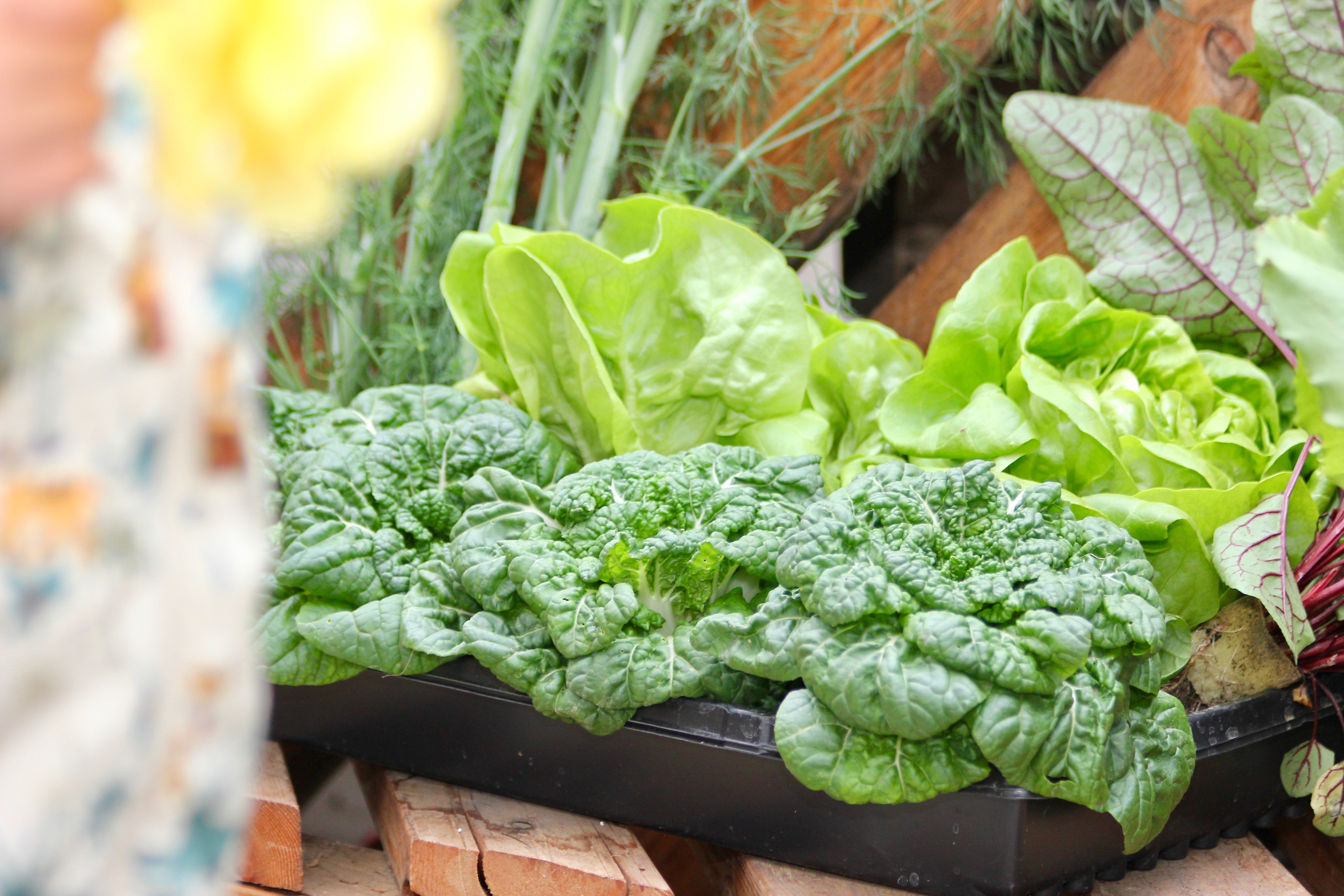 Pin this to your Gardening and Backyard Oasis boards and don't forget to follow me on Pinterest!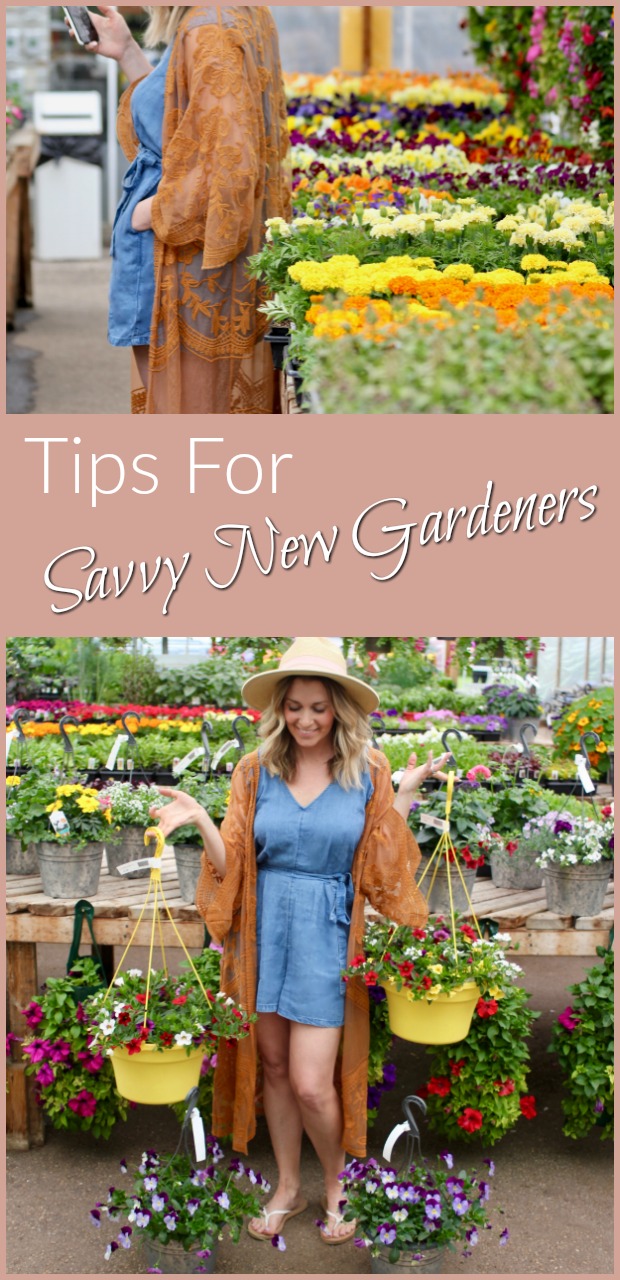 Thank you to Theils Greenhouse for partnering on this post. Thiels provided beautiful plants, flowers, vegetables and herbs for our garden in exchange for this post! As always, thoughts and opinions are mine.
Other Posts You'll Like
Seven Simple Ways To Help Save The Planet
Refreshing Herb Garden Cocktails
xx