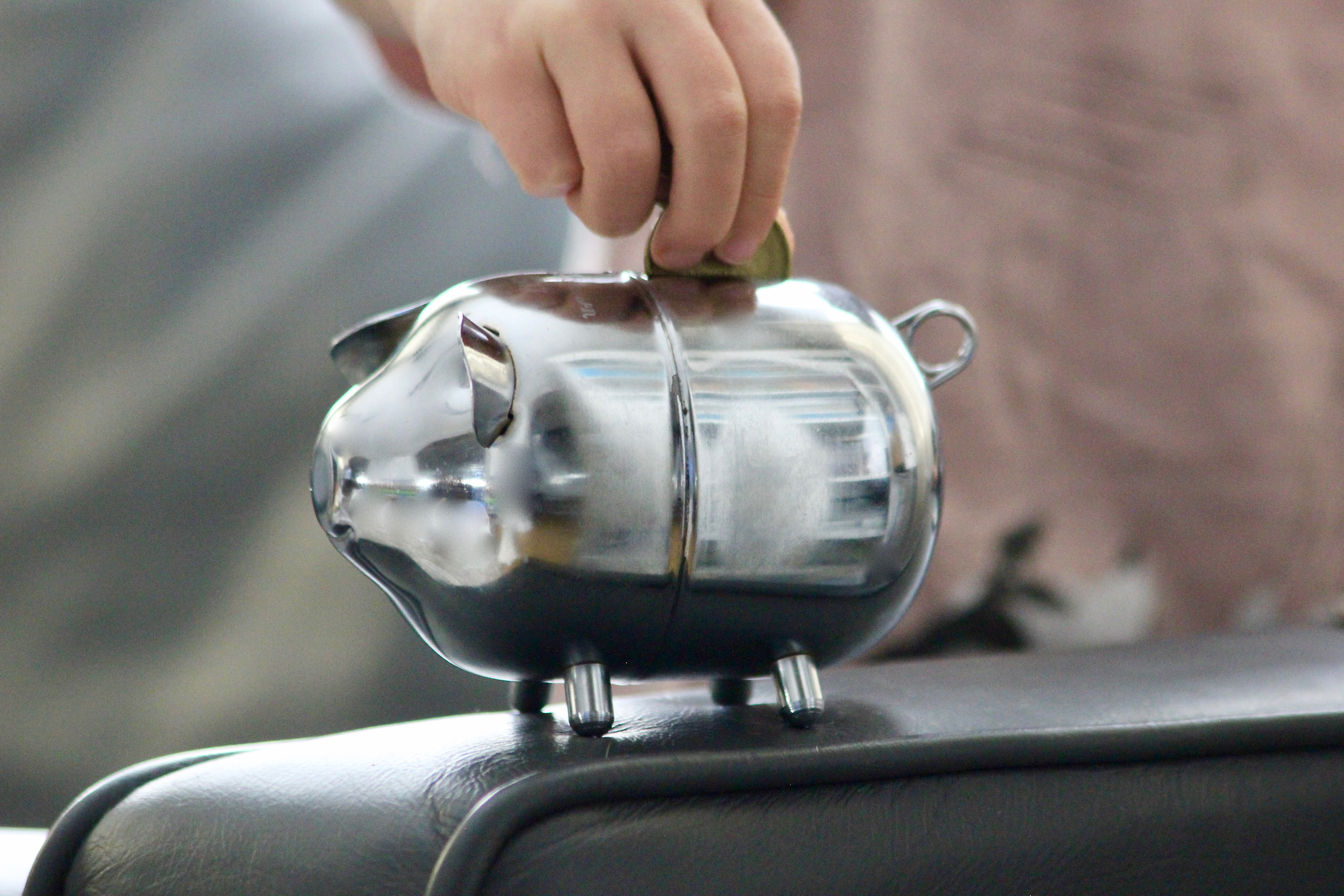 Teaching Kids About Money
What's the best way to teach kids about money? It's something we're starting to think about around our house, including developing a basic routine with our three-year-old son Wyatt. So, when the opportunity came up to be part of ATB Financial's Kids + Money Facebook Live, I was excited! We discussed allowances, investments to make, how to teach your kids to delay spending gratification, and so much more. Like you, I'm sure, I have some fun ideas around teaching kids about money (find those further down in this post), but I still needed expert answers to some of the bigger questions. If you missed it, watch the Facebook Live here. You can also read the recap ATB released: Five Takeaways From The Half-Hour Talk.
Here are my three favourite tips from Mary Kondro, an ATB Branch Manager in Fort Saskatchewan.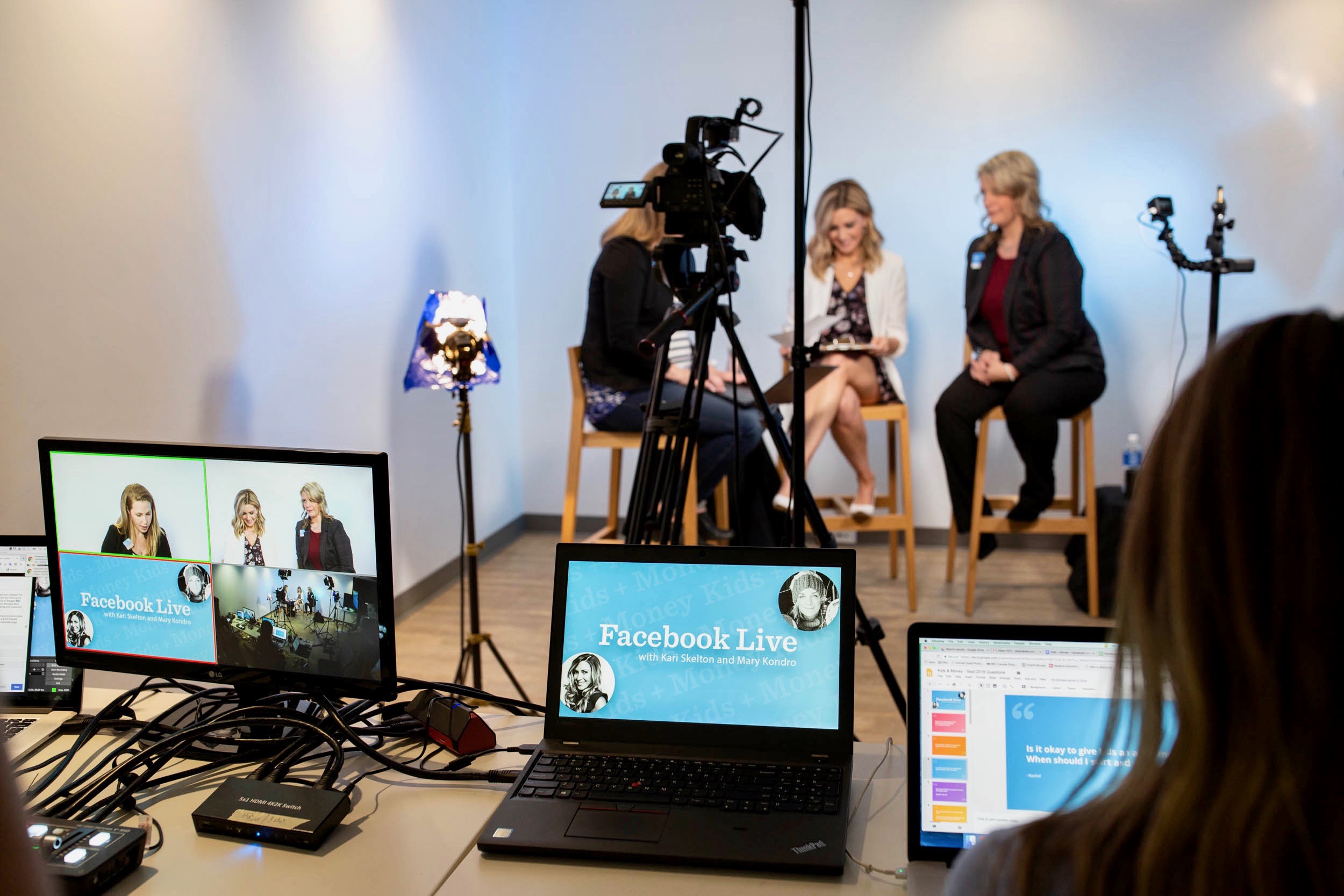 At what age should kids get a bank account?
"If they can't count to 100, they're not really going to understand what a dollar is."
Get your little one to bring his or her piggy bank into the bank to make the deposit. Mary recommends a minimum age of 10 to get a debit card and 18 for a credit card.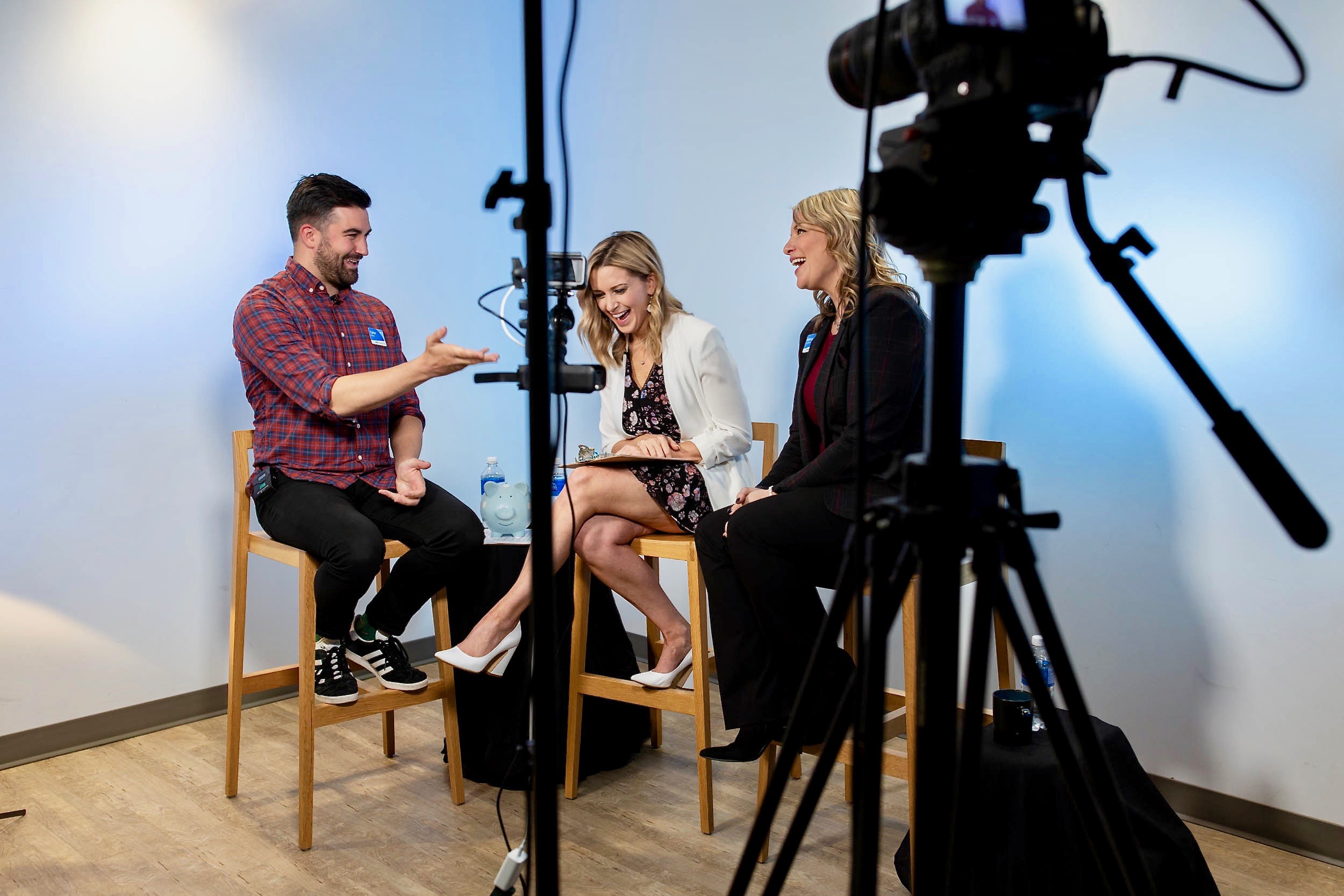 When your kids want to be able to shop online – how do you handle virtual spending?
"Make sure they see the dip that they've actually spent that money. If you're buying something for them online, they'll actually have to give you back the money to pay for it."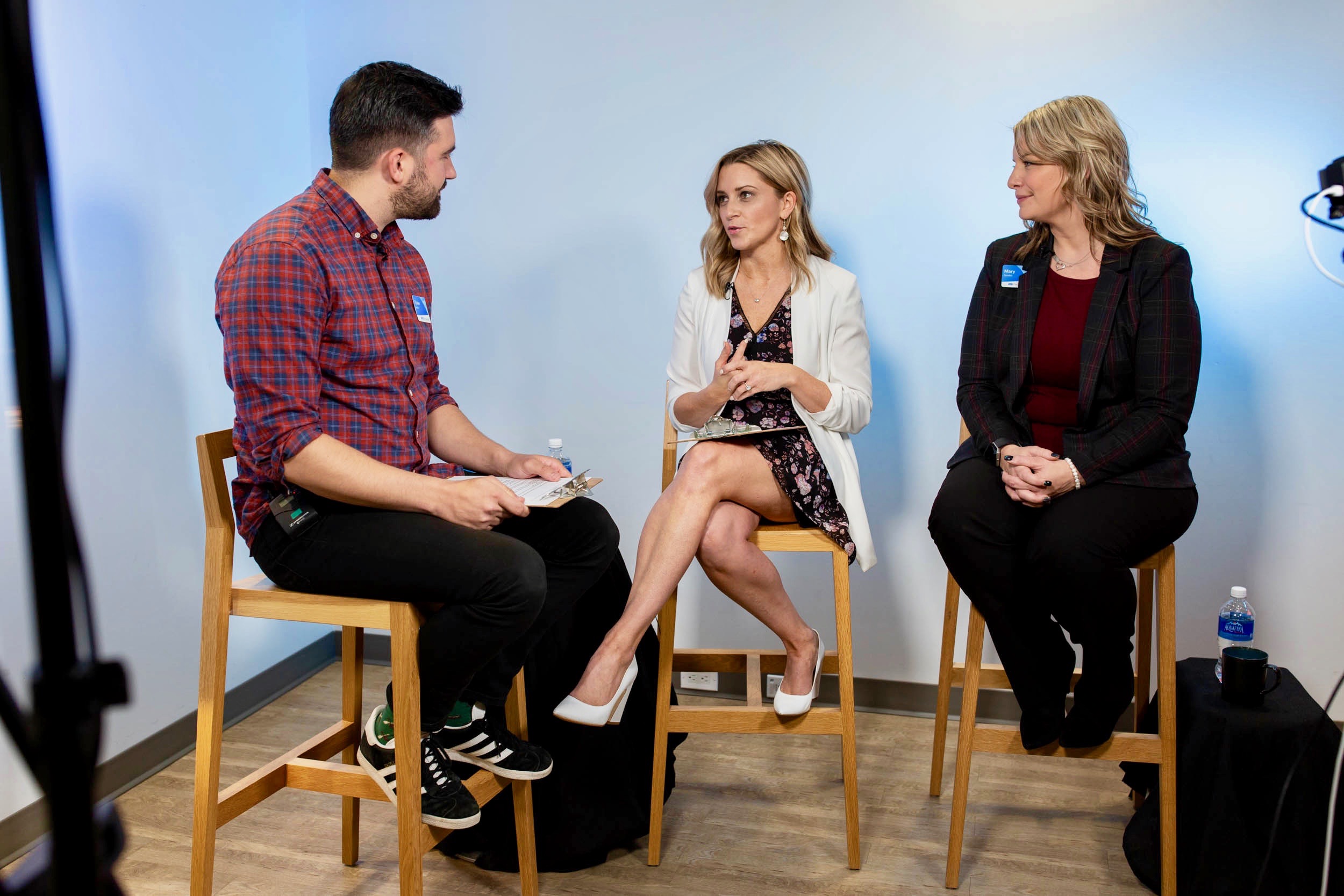 How do I teach kids to evaluate worth and delay spending gratification?
"Use the 50/30/20 rule."
Fifty per cent of earnings (or birthday money) has to go into a "need" like a new bike or gas for their car when they get older. Thirty per cent would go into "want" (like a toy or a treat), and twenty per cent would go directly into a savings account.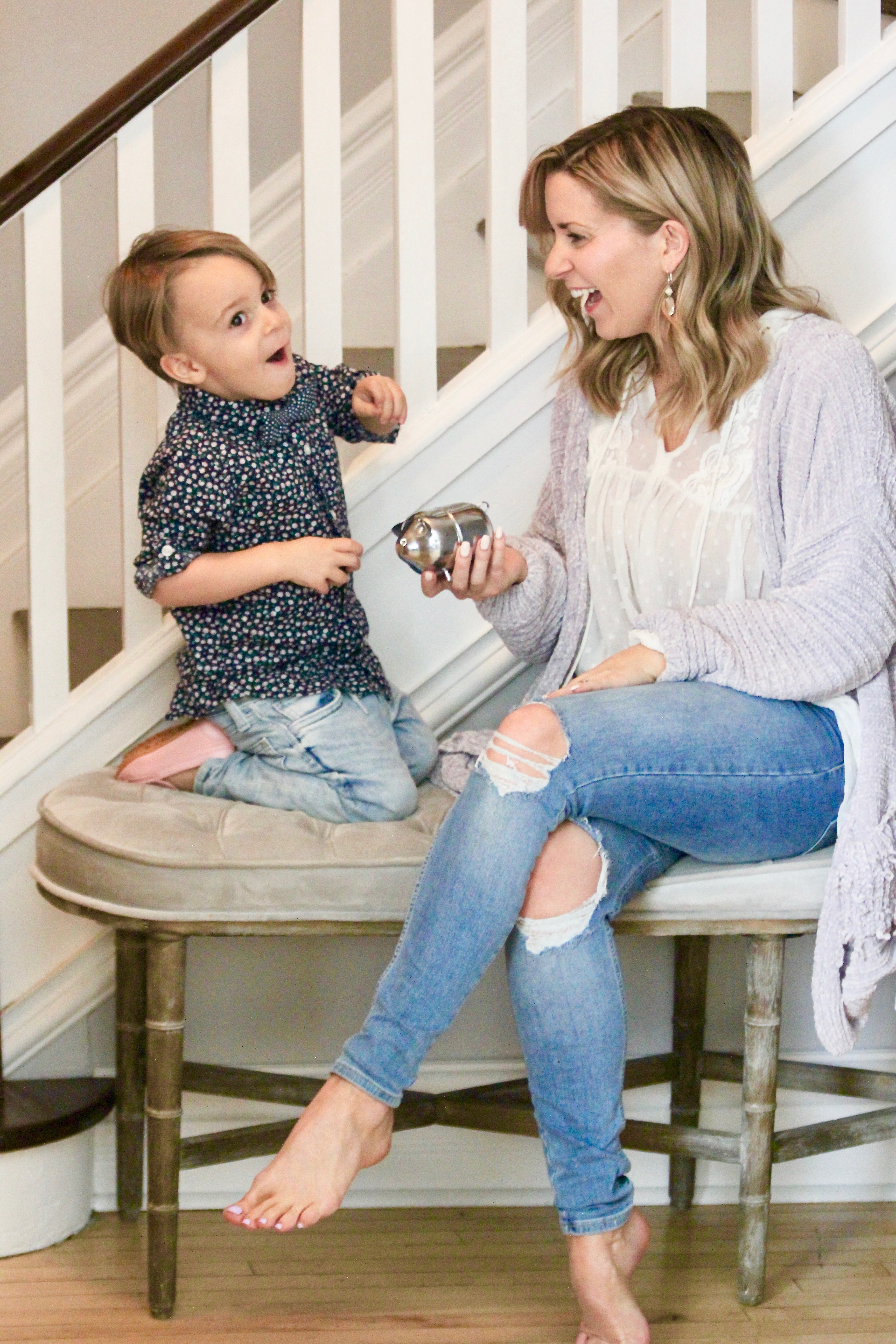 Our Ideas For Teaching Kids About Money
Give your kids something tangible. Go to the bank and take out bills and coins. In today's cashless society, it's even more important for them to have a visual. It helps little ones understand what's going in and what's coming out.
Use chore charts to show them the value of earning and working toward something they want. You can even start with candy currency if you're not ready to give them an allowance. This approach still instills values.
Get a really cool piggy bank! This one has four slots for spend, save, invest, and donate. This one is so cool, and the wings on this one are amazing!
Take your children into the bank with you. Let's say they're saving for an upcoming family trip to Disneyland. Make the trip to the bank so they can deposit their allowance into the trip account. It's something fun you do together, building excitement and positivity around saving for something special.
Set up a marketplace in your house with toys, books and games. Price everything out and have your kids go shopping with their allowance. Give them the option to spend or save for something bigger (like something cool they want to do, maybe a trip to the science centre or the waterpark).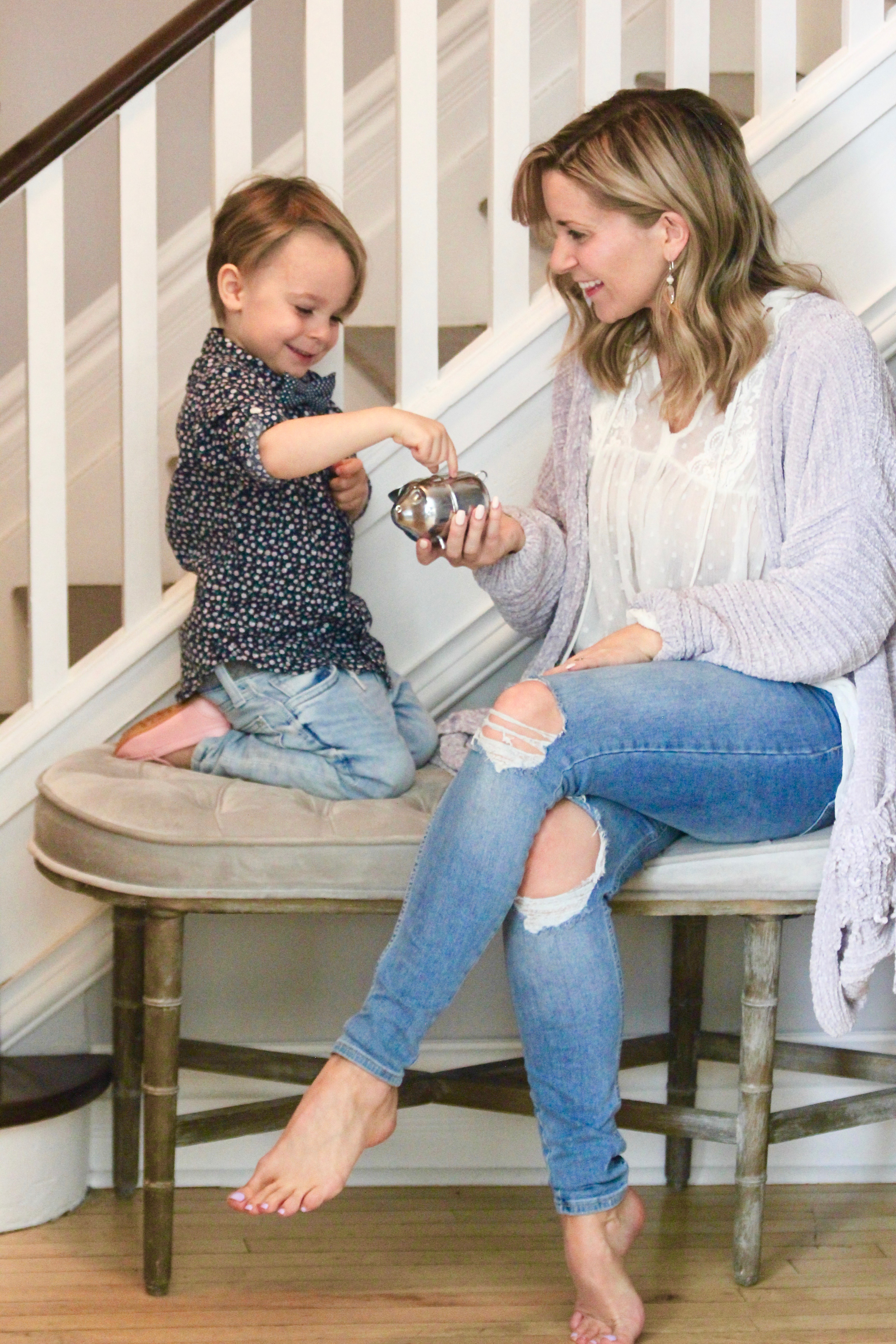 How To Save on Kids' Stuff
Research your work benefits: Often times, benefits programs will have childcare subsidies or fitness benefits, paid in a lump sum or monthly, which you can apply toward rec centre memberships for the whole family. Get out your work benefits booklet, get reading and take advantage of tons of ways to save so your family can have fun for free!
Check your city or town facilities: Where we live in Edmonton, childcare is FREE with a monthly or annual membership to the public rec centre. So, your kid is looked after (for up to 2.5 hours and you have to be the building) while you work out or sit at the coffee shop and work. Many privately-owned gyms offer free or subsidized childcare too. Do some research!
Local Activities: There are TONS of free activities offered for families through your city or town. Again, do some research and fill up your calendar with fun family times that don't cost you a cent.
Clothes: Stock up during big sales. This isn't to say you should be buying an excessive amount of clothes for your kid, but you can stock up for the next year at a discounted price. For example, this Boxing Day, buy the winter stuff the next size up for your little one next year. You'll save a ton on those staple items like winter coats, boots, mitts, etc.!
Online Community Swap: Find a Facebook group for the neighbourhood you live in, where parents swap kid clothes and toys so you don't have to buy brand new. If there isn't a Facebook group like this in your neighbourhood, start one!
How do you teach your kids about money? Add your tips and ideas in the comment section below!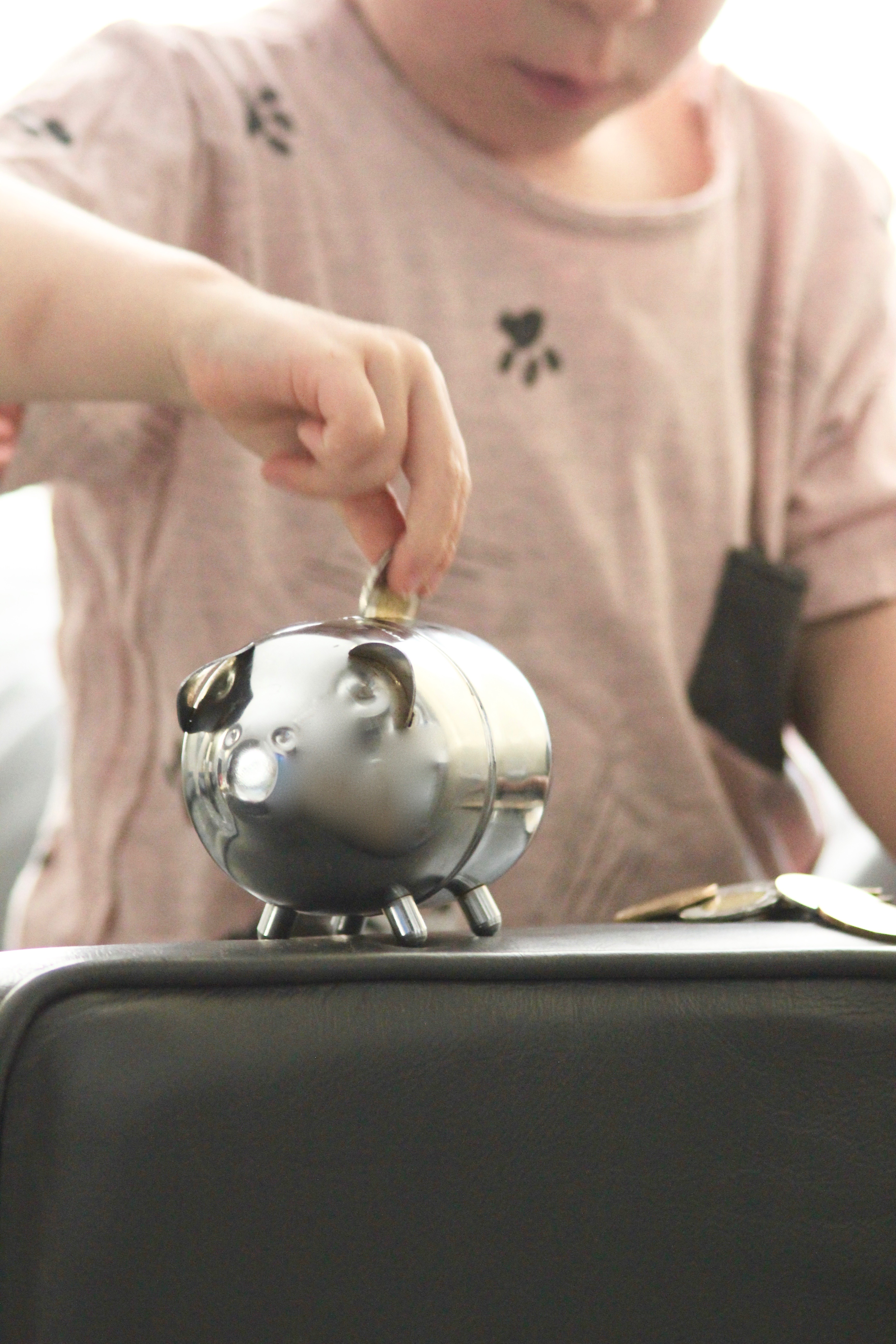 Three Apps That Teach Kids About Money
*These apps were recommended to me during our Kids + Money chat on our Instagram Story. If you have any other apps you love that you want to add in, leave your ideas in the comment section down below.
Piggy Bot: This app allows your kids to manage their own chore chart. As parents, this is great because you're not actually having to shell out cash at the end of the week. Instead, you transfer money directly into their virtual piggy bank. Available on iTunes.
Savings Spree: Your little ones are contestants of a game show with a talking cartoon pig as the game show host! Kids play the game and decide how to invest, spend, or donate in different ways and are challenged with unexpected financial obstacles that come up (just like in the real world). Available on iTunes.
Bankaroo: This is a virtual bank for kids. You can add funds and set an allowance. The app also offers cool badges kids can collect and you get notifications on every move they make. Available on iTunes and Google Play.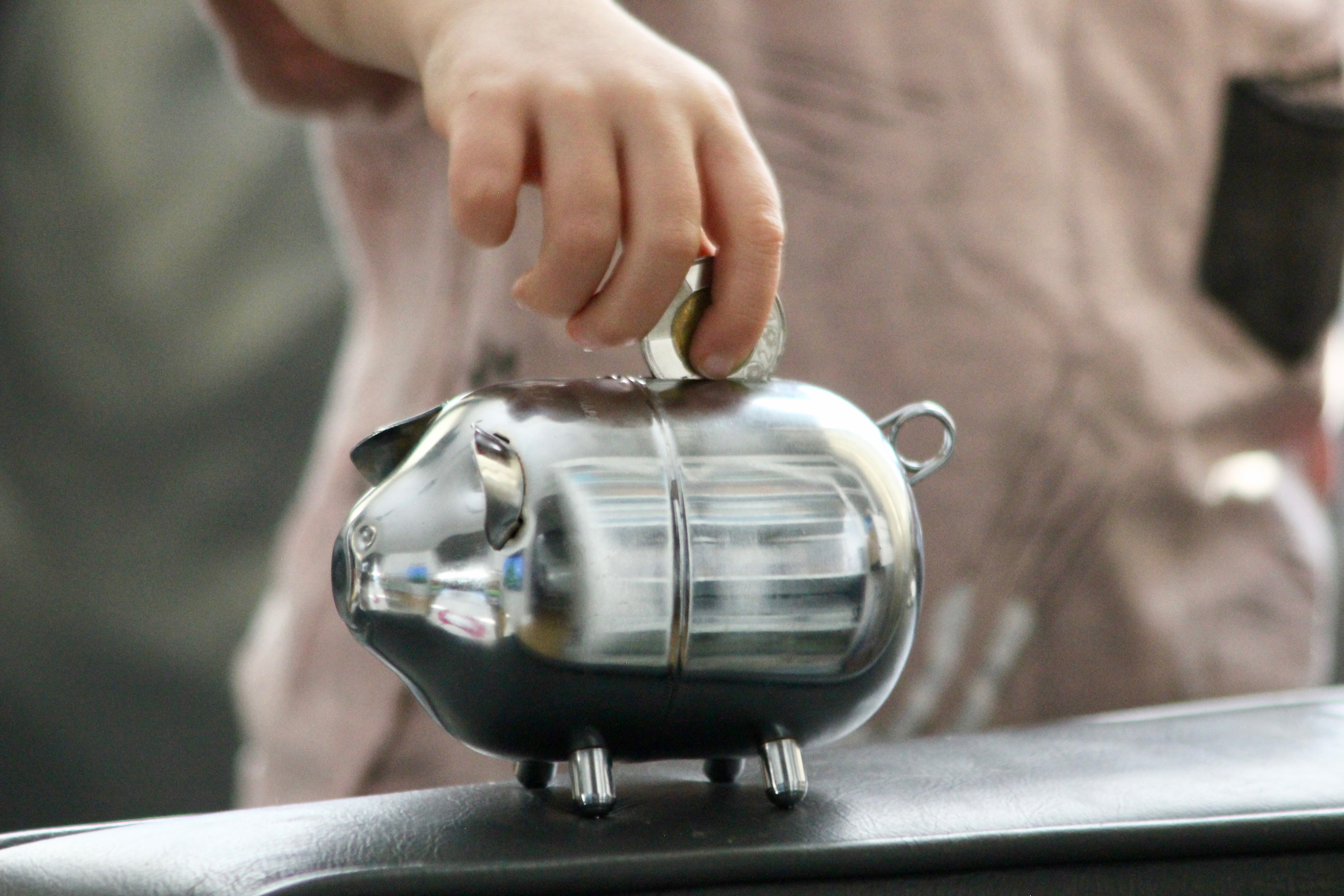 Save this to your ways to save and parenting boards and follow me on Pinterest!
This post is sponsored by ATB Financial. As always, thoughts and opinions are mine.
Other Posts You'll Like:
Five Fun + Simple Outdoor Activities For Toddlers
Being A Full-Time Work-From-Home-Parent; How I Do It
xx