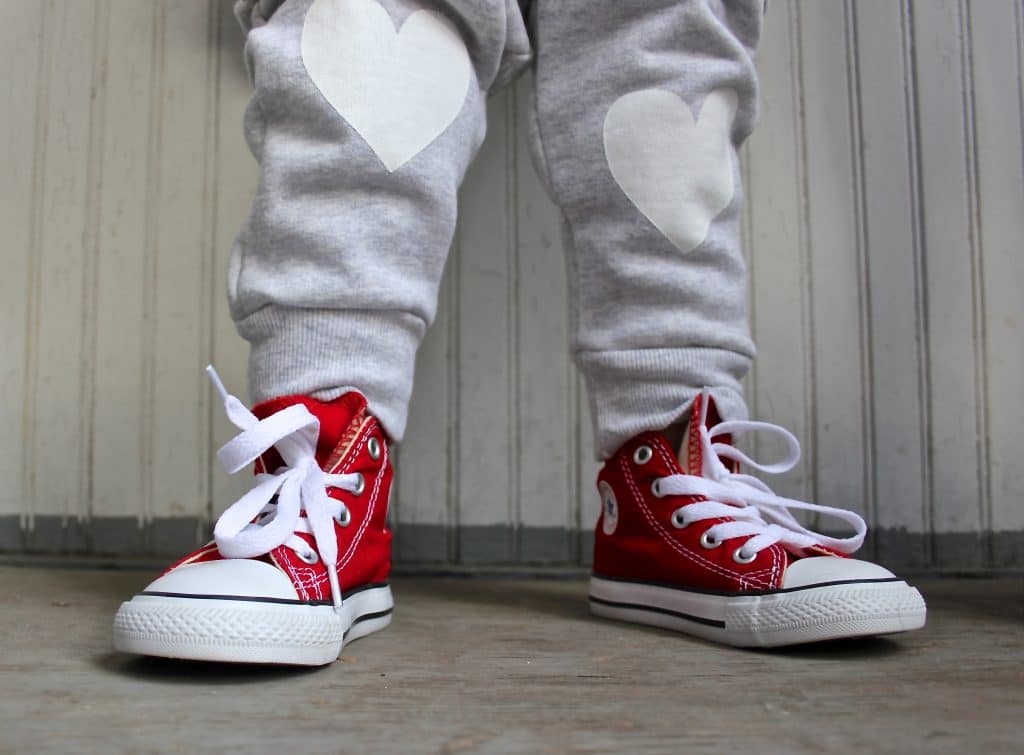 There are way too many cute toddler clothing options for Valentine's Day!
I tried to not go overboard because it really is only one day…and my Visa is still recovering from a major workout at Christmas.
While shopping, I found that most items in the "Valentine's Day" category can actually work year round.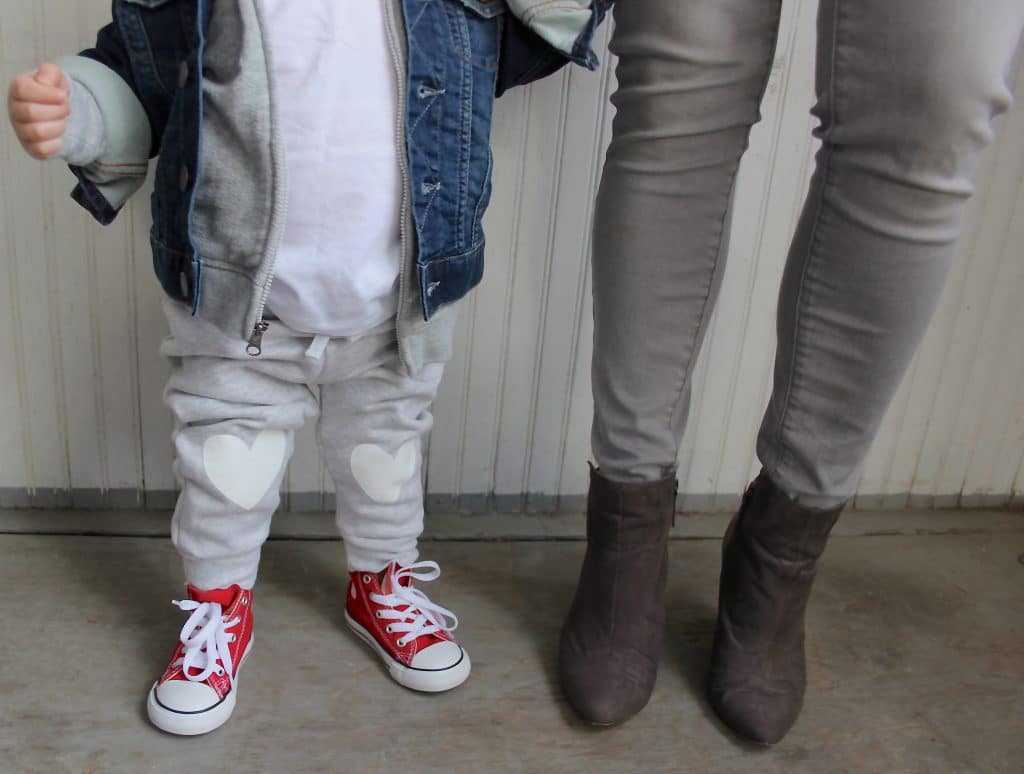 I fell in love with these super soft heart patch joggers from JH for Privilege. We just had to have them. Wyatt is wearing 18-24 months and has a ton of room to grow. I also found these Chuck's (size 6) online.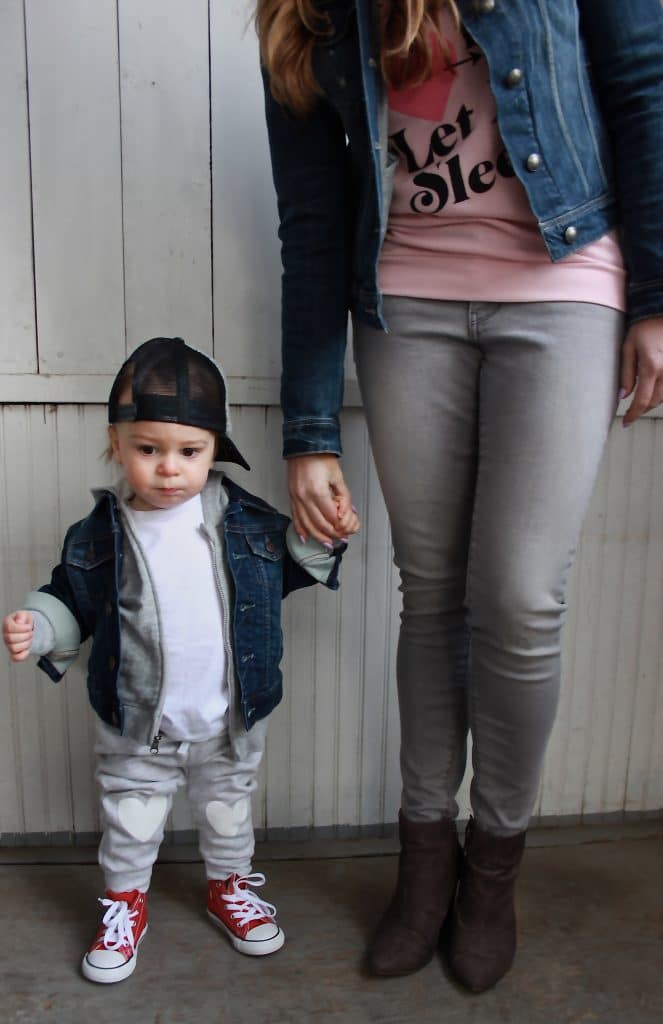 We kept it simple on top with a basic tee and jean jacket from Gap Kids and grey zip up hoodie from Joe Fresh.  Try going a size up in t-shirts for a cool look.
Layering is where it's at – especially for kids. First of all, it looks stylish. Second, if he spills something on one item you still have a few more to work with!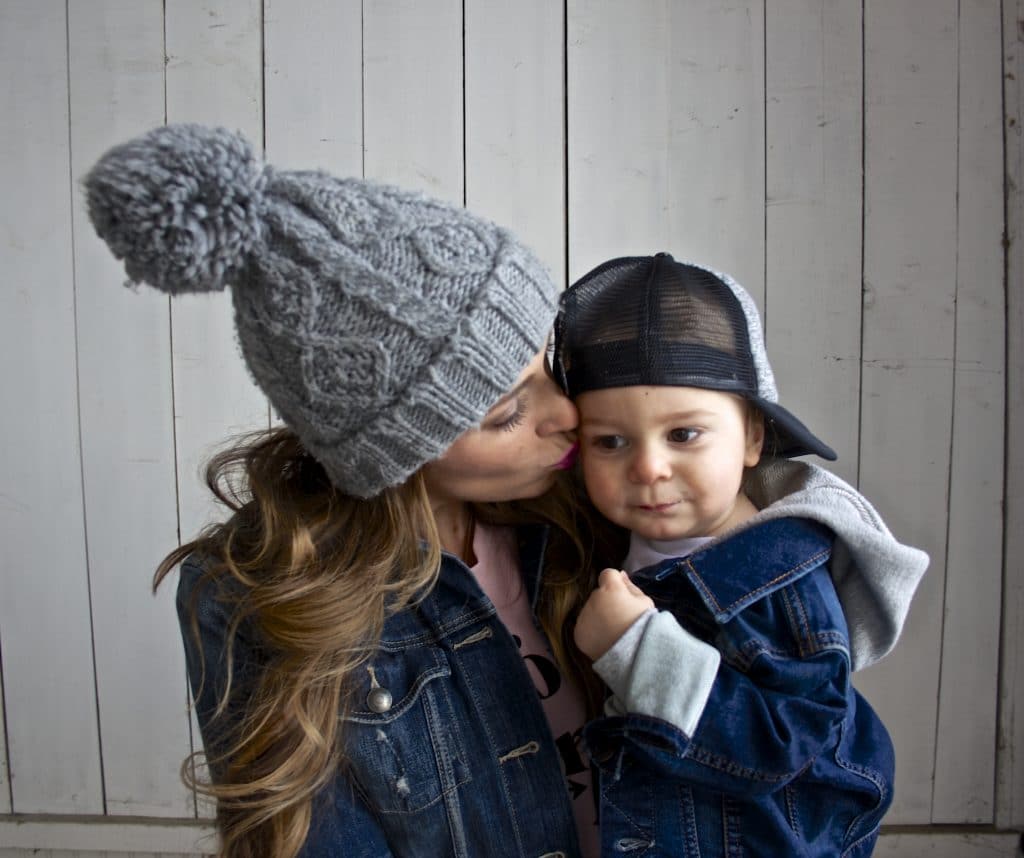 Wyatt's hat is from one of our favourite Etsy shops, Totsy Pottamus. You'll find all my outfit details here.
Here are a few other pieces I love!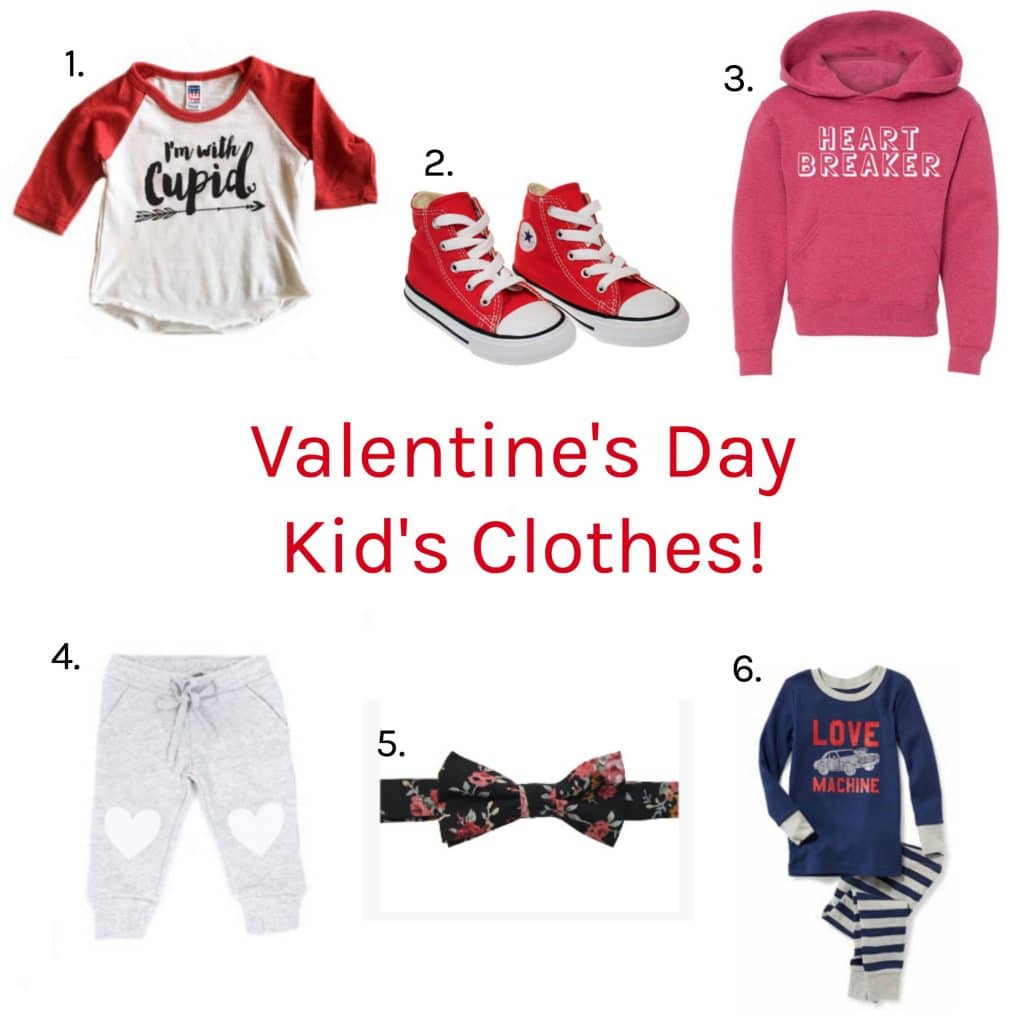 1. I'm With Cupid Shirt | 2. Red Converse | 3. Heartbreaker Hoodie | 4. Heart Joggers 
5. Bowtie | 6. Love Machine PJ's 
(use code: CUPID15 for 15% off your order with River Babe Threads!)
xx