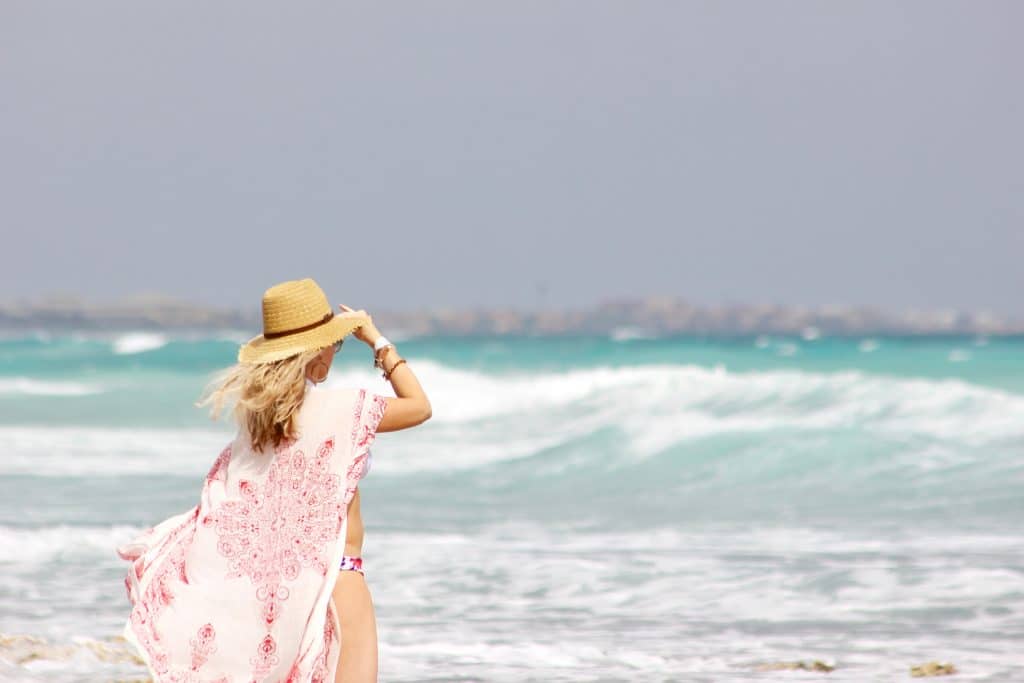 I LOVE prepping for a beach vacation! It's all part of the experience. Shopping, personal maintenance, even stopping at the bank to grab cash for cocktail gratuities – these are all fun errands to run, and definitely, help build excitement ahead of your trip. Our recent couple's getaway to the Mayan Riveria was an absolute dream (watch for a recap and travel guide coming soon). In the meantime, here are a few of my essentials for a tropical getaway.
Tinted Primer With Sun Protection:
I'm not a fan of caking on a bunch of makeup when I'm beaching it. I LOVE wearing a tinted primer with SPF, a little mascara, and lip gloss. This one from Glo Beauty is silky soft going on, and really does wonders to fill in those fine lines. It also has SPF 30.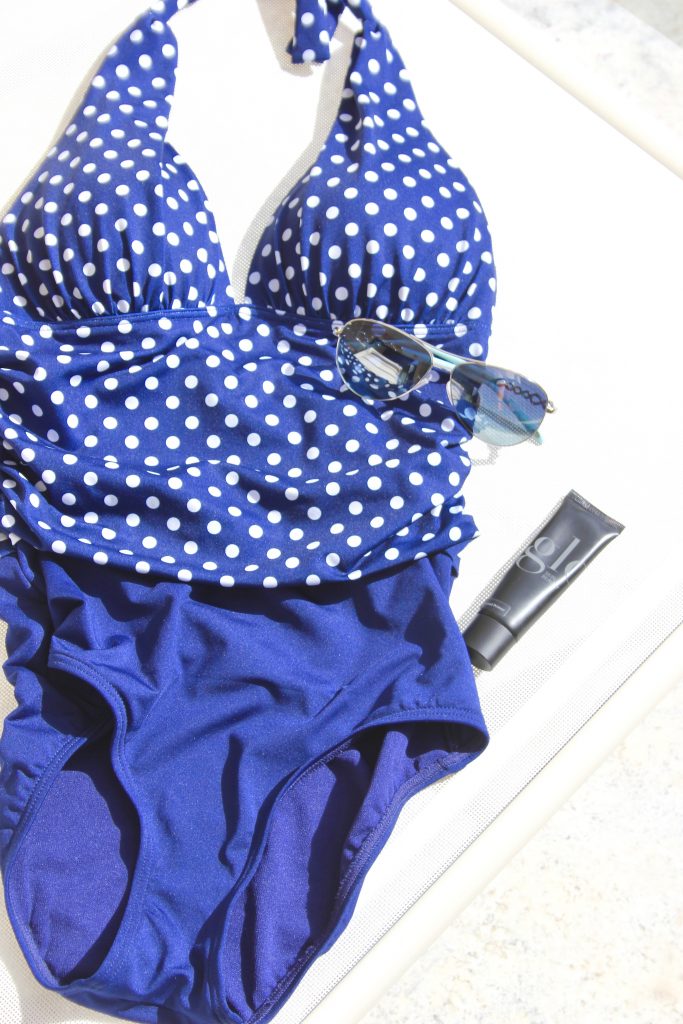 Glo Tinted Primer | Tiffany Aviators | One-Piece (similar)
Spray Tan:
I'm all about getting a spray tan. Nevermind that it's a safe alternative to tanning booths or laying in the sun for hours, but I love the flawless finish it gives my skin. It hides all the spider veins and cellulite! I normally get a spray tan the day before we leave for a trip, and shower right before we fly out (you're not supposed to shower for 12-18 hours after getting it done), because I like to look sun-kissed on day one! Organic Tan is my go-to place (they have locations all over Canada). Locals: Go see Alitta at Organic Tan Edmonton, inside of Lipstick Empire LaserSpa. I also bring Sunna Tan 'Keep Me Golden' Spray with me to do touch-ups through the week.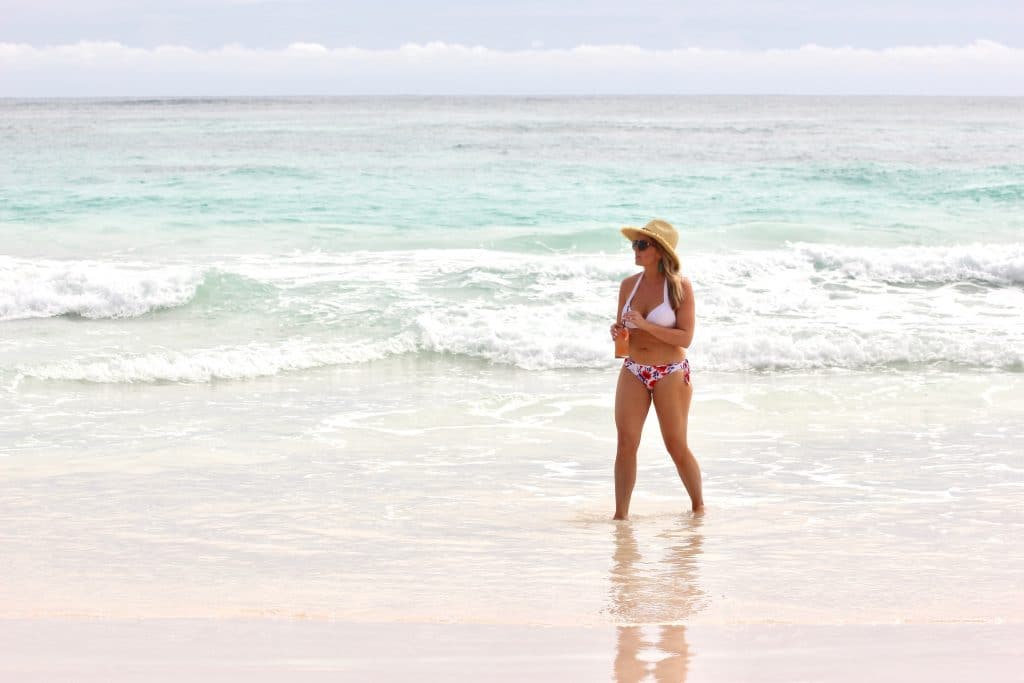 Kimono Beach Covers:
These are just the best. They're lightweight for easy packing, and I love the long, flowy look that helps achieve that truly tropical vibe. Plus, they're perfect for hiding the bloat from all the sugary drinks you've consumed in your cabana!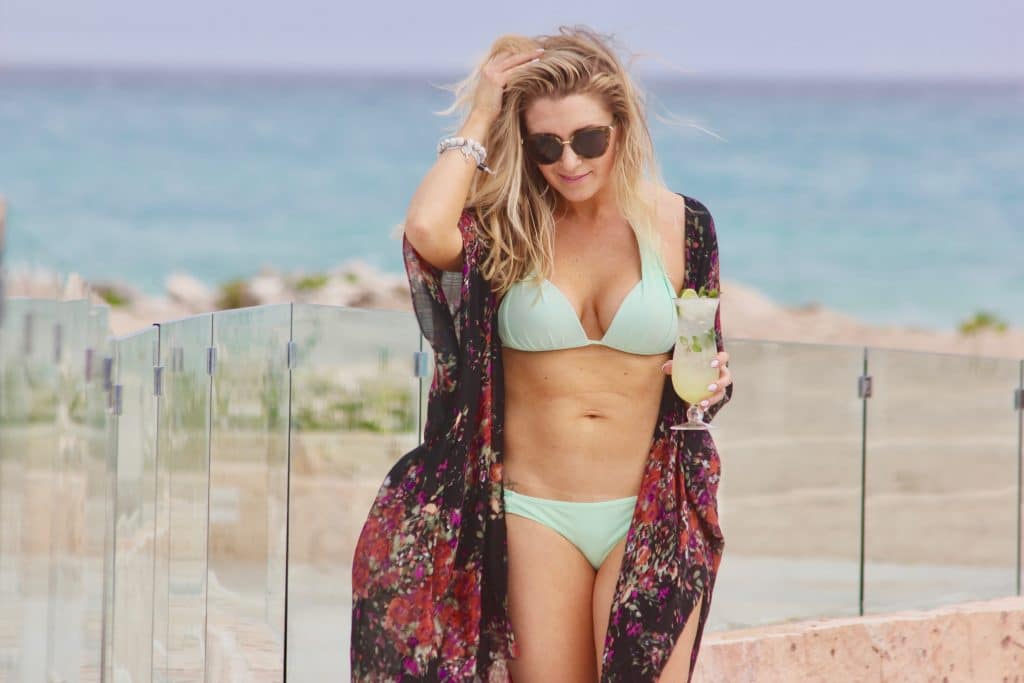 Waterspot Kimono Beach Cover | Bathing Suit (similar)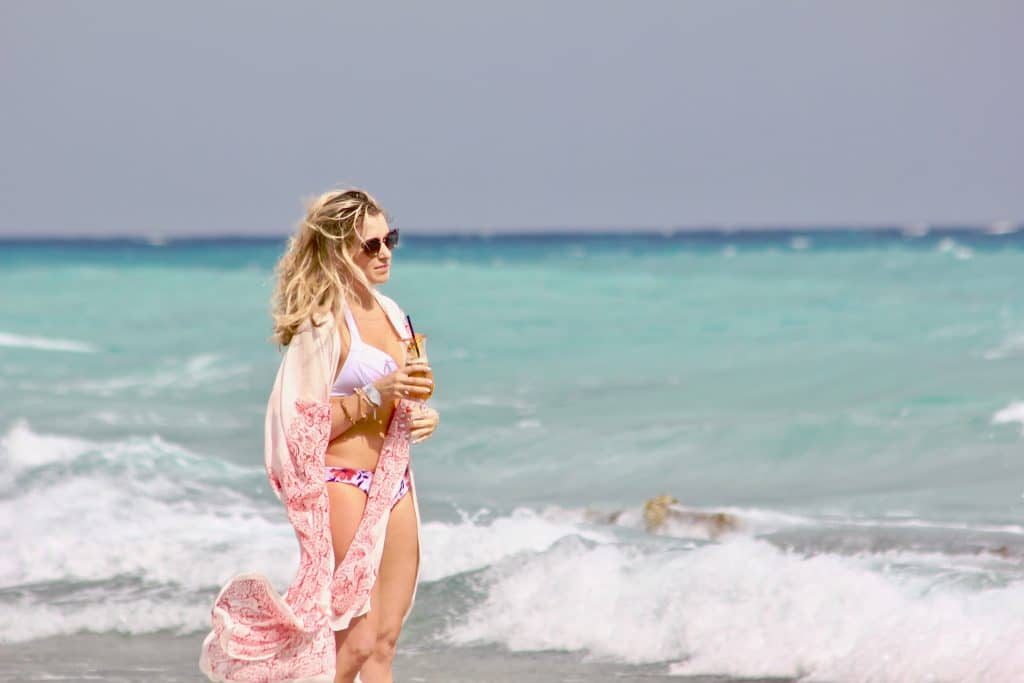 Killer Shades:
Up until now, I've never spent more than $20 on a pair of sunglasses. You may think I'm off my rocker for investing in really nice shades while I have a toddler, but my theory is: I will treat them better than the $20 pairs, and in the long run spend less on sunglasses over time. Are you buying it? Here's hoping, anyway! (Full disclosure, I got a few pairs at an insane price point I couldn't pass up.)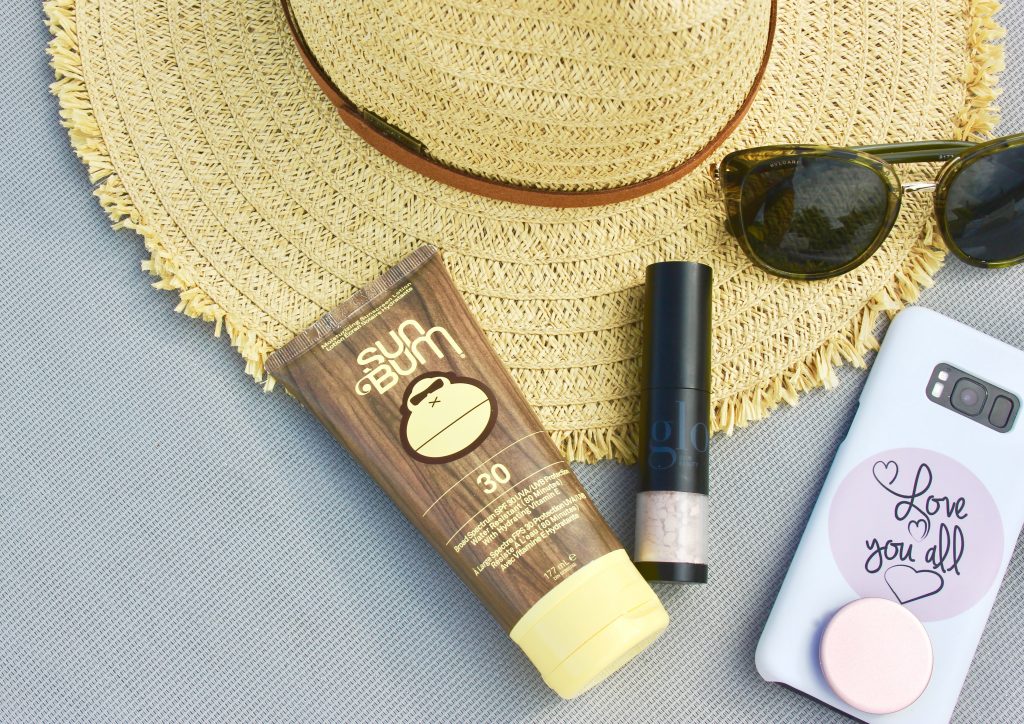 Bvlgari Shades (not available in stores yet) Others here  | Sun Bum Sunscreen | Billabong Sun Hat | Glo Minerals Protecting Powder | Custom Phone Case
Sunglasses: less expensive options I like here and here. 
Cute Luggage:
It's easy to forget luggage is part of your outfit when you're travelling, so don't let it be an afterthought. That doesn't mean you need to spend a ton on nice travel gear. I've found great options at Winners, and The Bay often has luggage on sale. I ordered a new rose gold set from Heys right after Christmas, on sale. I got the Xtrak 30 and Xtrack Carry-On.
Heys Three-Piece Rose Gold Set (Mega Sale!) 
Stylish/Comfy Travel Outfit:
When we travel somewhere hot, I always pack a pair of shorts or a little beach dress in my carry-on and change in the plane bathroom right before we land. For the flight, I'm all about being comfy and stylish. I approach travel style differently depending on the type of trip I'm going on. I'm usually in joggers, a tee or tank, a duster cardigan, and cute kicks.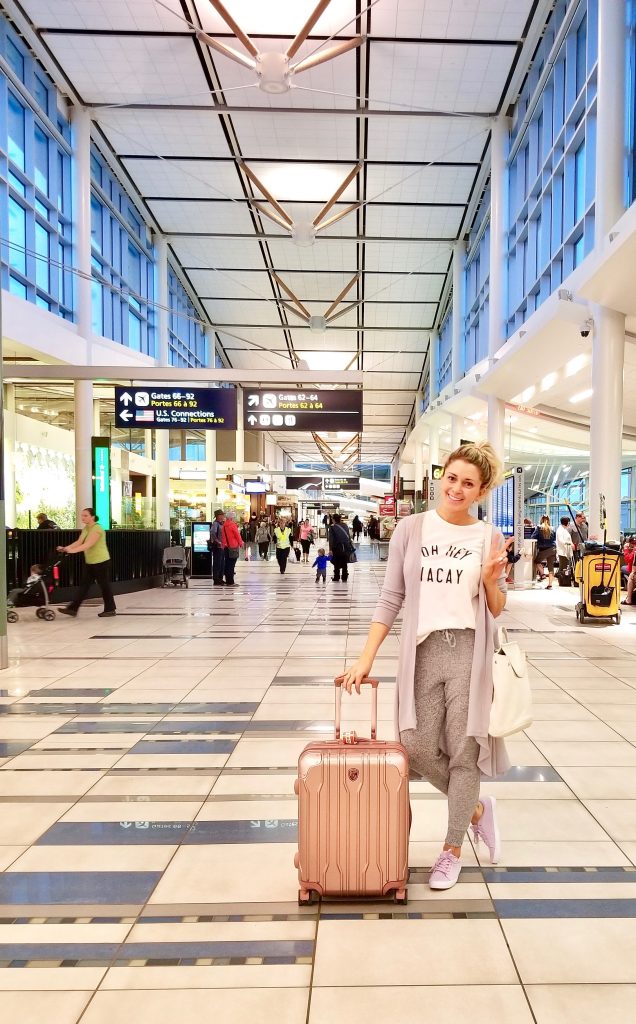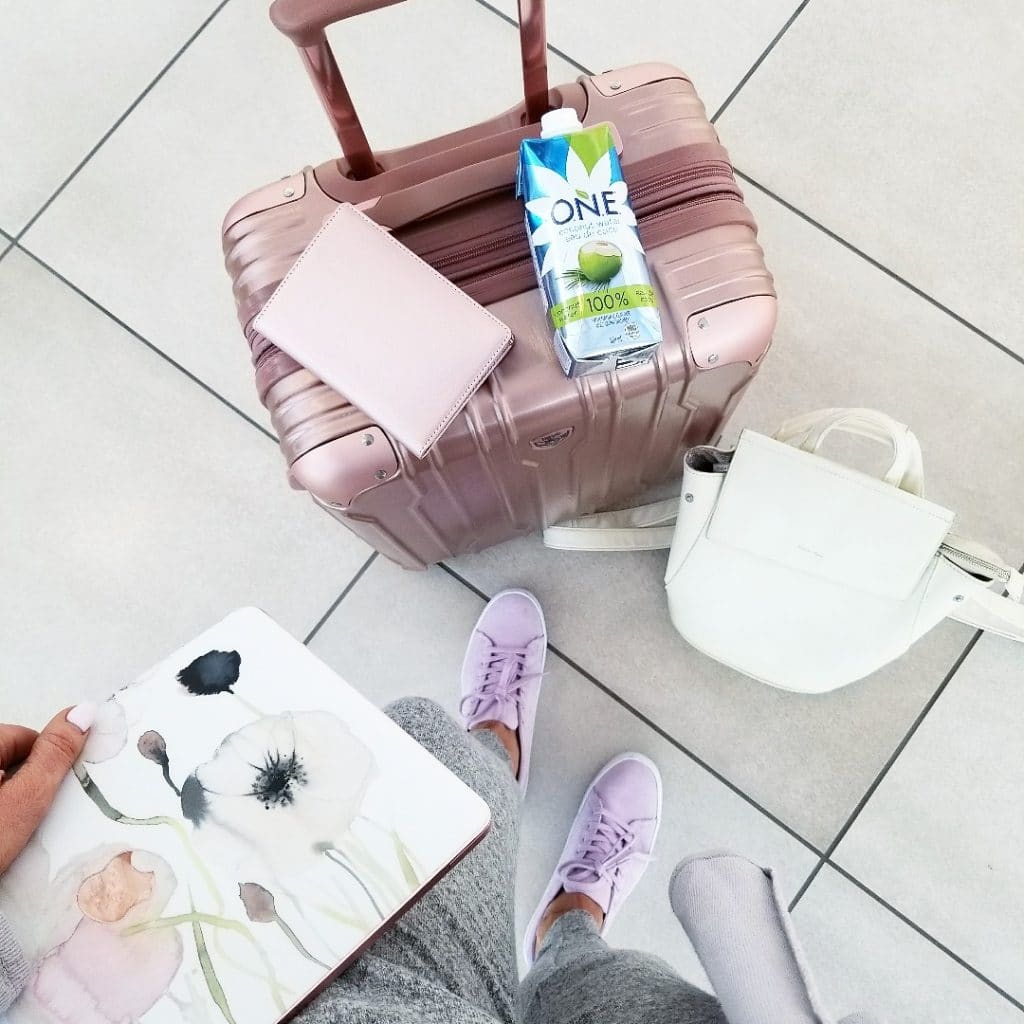 Lilac Kicks | Plush Joggers (sale!) | Vacay Tee ($7!) | Backpack | Passport Cover | Roller Carry-On
Make sure you check out What to Wear on Your Next Hot Getaway, for stylish hot weather clothes and some fabulous deals!
xx