'Truth Coming To Light' is a piece written by contributor Mackenzie Brown – an amazing artist, storyteller, and educator. 
Thank you, Mackenzie. 
Truth Coming To Light
Truth and Reconciliation Day is this September 30th. This day has been legislated as a federal statutory holiday and is a call for reflection and action for all Canadians.
September 30th is also known as Orange Shirt Day- a day created after residential school survivor Phyllis Jack Webstad, shared her story at a St. Joseph Mission (SJM) Residential School Commemoration Project and Reunion event held in Williams Lake, British Columbia, in 2013. At the age of 6, Phyllis attended residential school and on her first day, was stripped of her new orange shirt that her grandmother had bought her. Orange Shirts now symbolizes how the residential school system took away the Indigenous identities of its students. On this day, it is encouraged that Canadians reflect on the history of Residential Schools and the continued legacy of colonialism.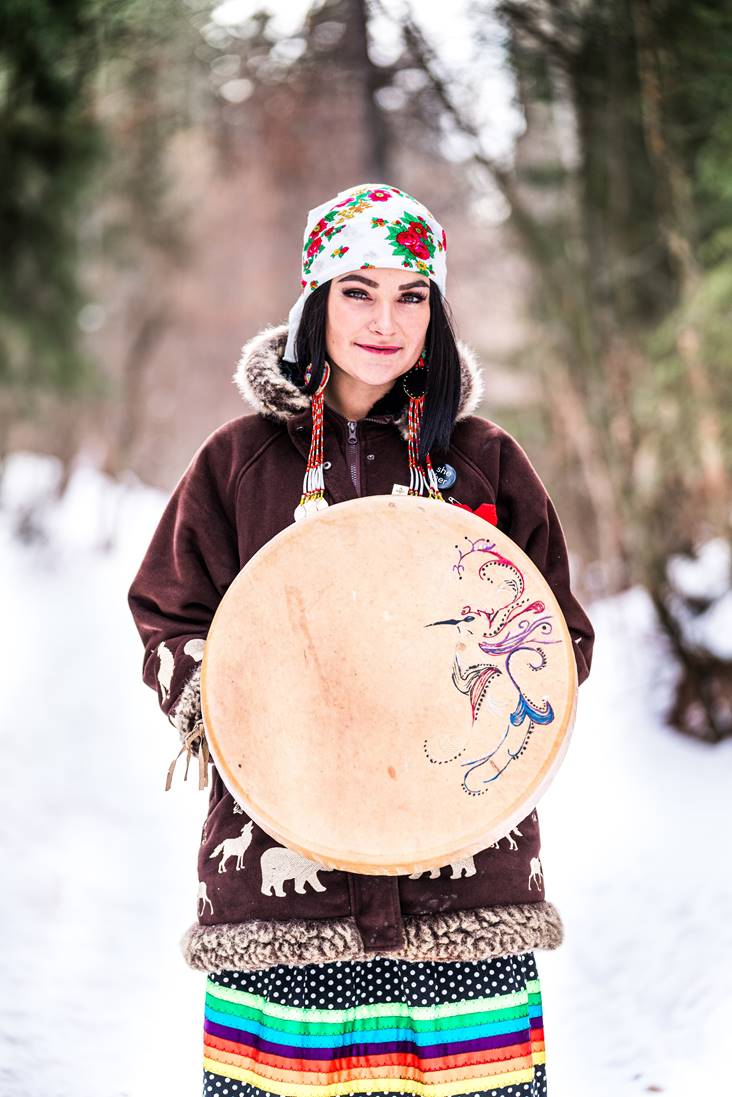 Meet Mackenzie Brown
ᑖᓂᓯ, ᓂ ᐃᓭᔨᐦᑳᓱᐣ ᓇᒣᐃᐧ ᓵᑲᐦᐃᑲᓂᕽ ᐅᐦᒋ ᓂᔭ
Tânsi kamamak, Mackenzie Brown ni-îsiyihkâson Namêwi Sâkahikanihk ohci niya
Hello, my name is Mackenzie Brown. I am a Nehiyaw Iskwew (Cree Woman) hailing from Sturgeon Lake Cree Nation. I am a drummer, singer, storyteller, artist, and advocate. I want to make it known that my story is from a Cree perspective and that I acknowledge that I experience privilege in aspects of my life, such as being a fair-skinned Indigenous Person.
I originally wanted to write something for National Indigenous Peoples Day or for June, National Indigenous History Month. These past few months have been hard. It's been hard personally and hard for my Indigenous family and communities across Canada. As I took time for myself, I realized how important it is to continue to raise awareness, even after June, even after National Indigenous Peoples Day, even after more announcements happen.
Residential School Tragedy
As you may know, more than 6,000 children have been found in mass, unmarked graves at Residential schools in North America. The death of these children and the mass graves were never documented by school administrators. Some of the children that have been found are as young as three years old.
Residential schools were initially run by Catholic & Protestant Churches, but by 1880 the federal government fully embraced and funded the Residential School System as part of the Indian Act. From 1863 to 1996, over 150 000 children were forcibly removed from their families and placed in these "boarding schools". That is seven generations of Indigenous people over 150 years. Many children never returned home, and those who did suffer from unimaginable trauma.
The explicit intent was to separate these children from their families and cultures, to quote: "kill the Indian in the child." In 1920, the Indian Act made attendance at Indian Residential Schools compulsory for Treaty-status children between 7 and 15. The schools were often underfunded and overcrowded. The quality of education was substandard. Children were severely mistreated, degraded, and abused. The odds of a student dying at these schools were 1 in 25, which is greater than the odds of a Canadian soldier dying in WWII, which was 1 in 26. Meanwhile, 1 in 5 students suffered from physical and sexual abuse.
My grandmother went to residential school. Due to the unbearable trauma she experienced, she took her life after having six children. My mother was then a part of the 60s scoop, an act of the Federal Government to adopt Indigenous children into primarily non-Indigenous, white homes. The 60's scoop was another act of assimilation. My mother grew up without her culture and slowly lost her first language- Cree. It wasn't until my brother and myself were born that my mom started her journey of reclamation. I am the first daughter in my family to grow up with my biological mother and father. I did not learn Cree as my first language. I have had to work to learn about who I am as a Nehiyaw Iskwew. I have had to learn my stories and the stories that were stolen from my ancestors.
Canada Day
As more mass graves continue to be found across Canada, every child found breaks my spirit. You must understand that Indigenous People are collectively retraumatized with every news story that breaks. The count will continue to rise as more schools are investigated. This has just been seven schools out of over 130 across Canada.
This year, I did not celebrate Canada Day. When I was a child, I used to love Canada Day. My birthday is June 30, the day before Canada Day. My parents would take me to the parade and tell me that everyone got dressed up to hold this parade for me. We called it "Mackenzie Day" and would celebrate my birthday on the 30 and the 1. This past Canada Day felt incredibly different. On my birthday, 182 more children were found in a mass grave in BC, and it is just a matter of time before we start investigating in Alberta. I could not celebrate "Canada Day". I am mourning. I spent the morning telling my story as an Indigenous person alongside my Indigenous family in Jasper. I spent the morning feeling heavy, knowing there is still so much work to do.
And while I understand the sacrifices many have made to make this country free and sovereign, I also note how many indigenous veterans lost their status when they enrolled in the country or lost their homes and their children while they were serving. Cancelling Canada day did not mean forgetting the sacrifices that other Canadians have made; it means that we took the day to reflect.
Indigenous Rights Today
I've heard many saying that their ancestors did not commit these crimes. But, we have to acknowledge that we benefit from the colonial systems still in place in Canada. We may not have committed these atrocities, but we have inherited them and have a responsibility to heal, put new systems in place, and stop current discrimination and colonial acts. I've also heard some say that this is a blot in Canadian history. I studied child and youth care and worked in residential and group homes for years. I want to be VERY clear that this is CONTINUING to happen in Canada. 63% of children in care are Indigenous. I did my practicum studying Indigenous ways of knowing, doing, and being incorporated into residential treatment. I studied abroad in New Zealand with the Maori.
There are many ways I have seen foster/group/residential care done effectively, incorporating Indigenous ideologies, and from my experience, Alberta is NOT one of those places.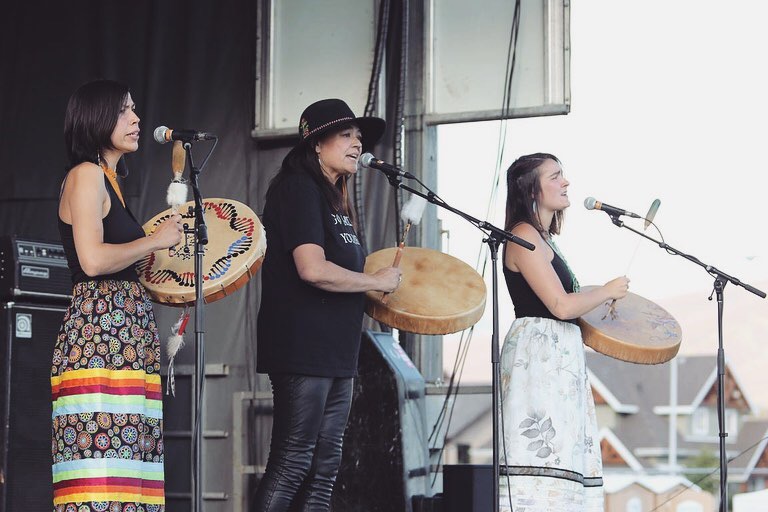 As it stands, child and family services are still a system based in colonialism and will inherently have systemic racism built into the foundation. You can see that because continually, children of Indigenous families are more likely to be apprehended and separated from their siblings.
I have seen effective ways Child and Family Services has worked with good care, but this is not happening. Not in Alberta, not in a lot of Canada. Indigenous women are still 12 times more likely to go missing, be murdered in Canada. Indigenous peoples are more likely to be incarcerated, have lower levels of education, access to food, housing, the list goes on and on.
We can still acknowledge those who have made sacrifices to make this country the way it is, but we can ALSO pause to realize we have work to do. With more than 1500 children being found, we have STILL not had a National day of mourning, and Canada Day should have been it.
What We Can Do
It is okay to feel discomfort. It is okay to feel confused. It is okay to feel sad. Stories that have been shared are not meant to place blame, shame, or guilt. But instead, to speak our truth and to help us all be accountable as treaty people. We can accept that while our direct ancestors may not have contributed to these atrocities, that we benefit from colonialism in Canada. We can love ourselves and this country and know it needs to be better. We can put down our feelings of discomfort and work toward wahkotowin- being in relationship through kindness. We are stronger together.
Reconciliation
I want to share some approachable steps we can take toward reconciliation.
Educate yourself on the 94 actions of the truth and reconciliation commission.
Read the United Nations Declaration of the Rights of Indigenous Peoples.
Teach your children and friends about residential schools, day schools, the 60s scoop, and Indigenous culture.
Amplify indigenous voices and voices of BIPOC and marginalized communities through social media or platforms in which you have an audience.
Educate yourself on the traditional territory in which you stand and learn a word from the language of the peoples.
Email your local MP. Tell them you care about the Indigenous people of Canada and want to see action taken to reconcile with them, as described in the Truth and Reconciliation Report. Ask for an update on what they are personally doing to take action.
Learn about Treaty and the spirit of the intent of treaty relations.
Donate to an Indigenous organization.
Be aware of intergenerational trauma. It's easier to see trauma in children and have empathy than it is for my kin who are struggling with addiction, homelessness, and abuse. Please remember that we are all dealing with trauma in different ways.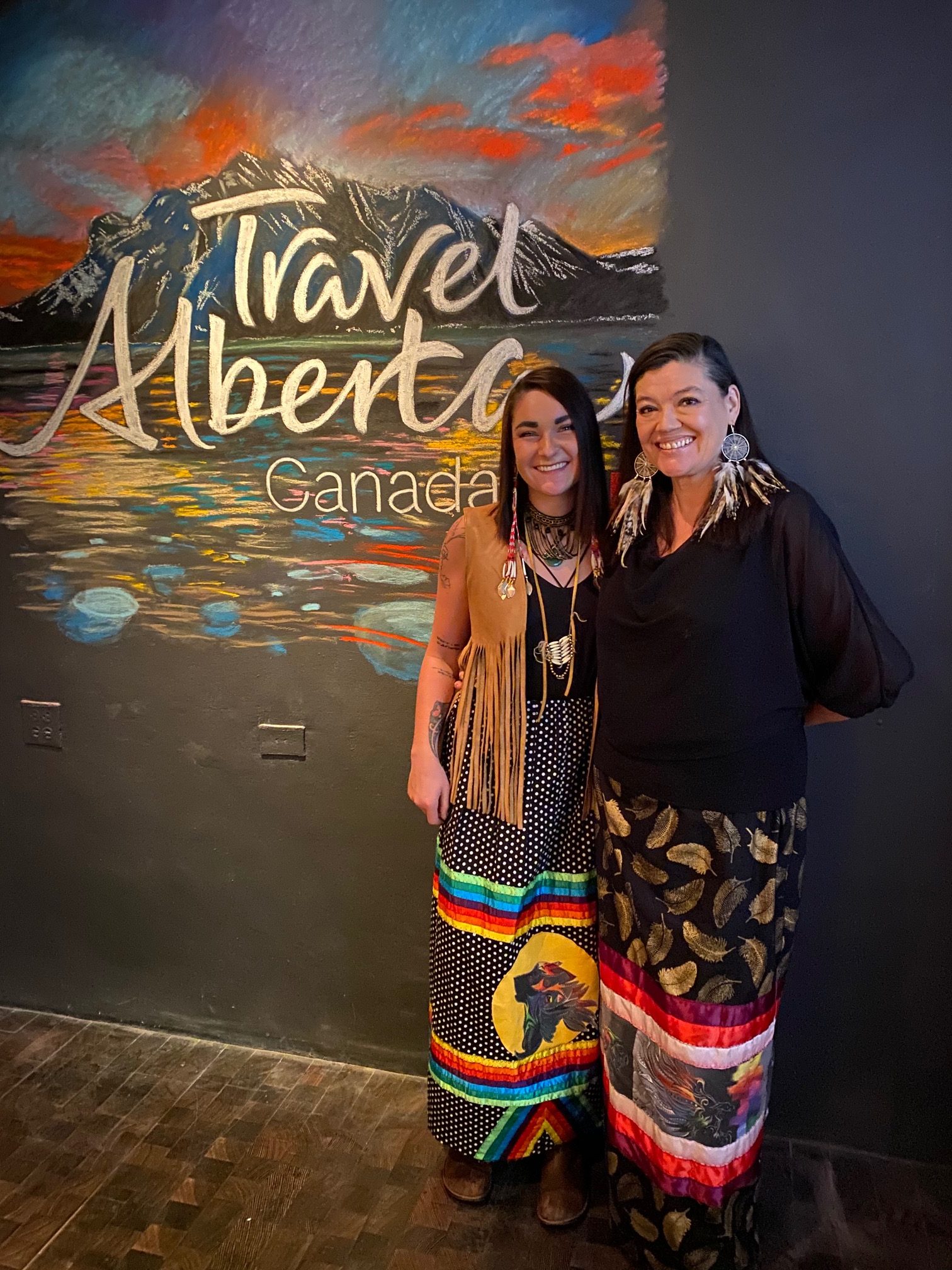 Resources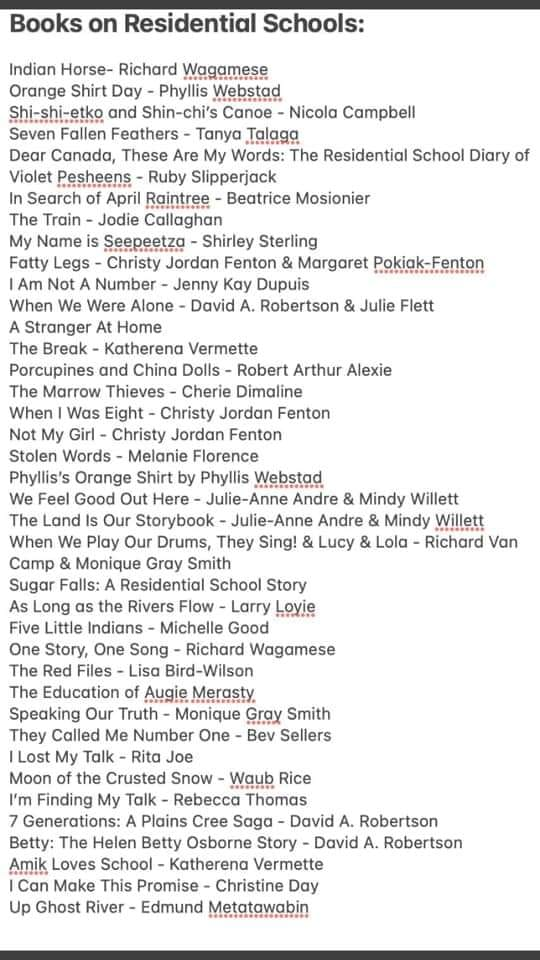 Indigenous cultures across Canada have an inherent connection to the land the surrounds us. We believe everything has a spirit- and acahk. From the trees to the rocks, to the blades of grass- everything is created to have a spirit and a life. We are taught at a young age that we must respect and honour the lives of Mother Earth because we were all created as equals.
You may hear the saying, "All my Relatives." This saying refers to the relationship that we have with all living beings. When you learn to treat Mother Earth, the four-legged, crawlers, plant beings, rock beings, and water beings as your relatives, you treat them differently.
A little while ago, I met with some elders from across the province. I met with them to ask them- what does being an ally mean to you? Elder Reg Crowshoe said something very profound. He told me that being an ally is creating a relative. Just like the way we develop relationships with the world around us, we must do the same with each other. Being a relative to one another means I treat you, not just as a friend, but as if you and I were kin. It means that whatever you are facing, I will stand with you, support you, and help amplify your voice, the same as I would if you were my sibling.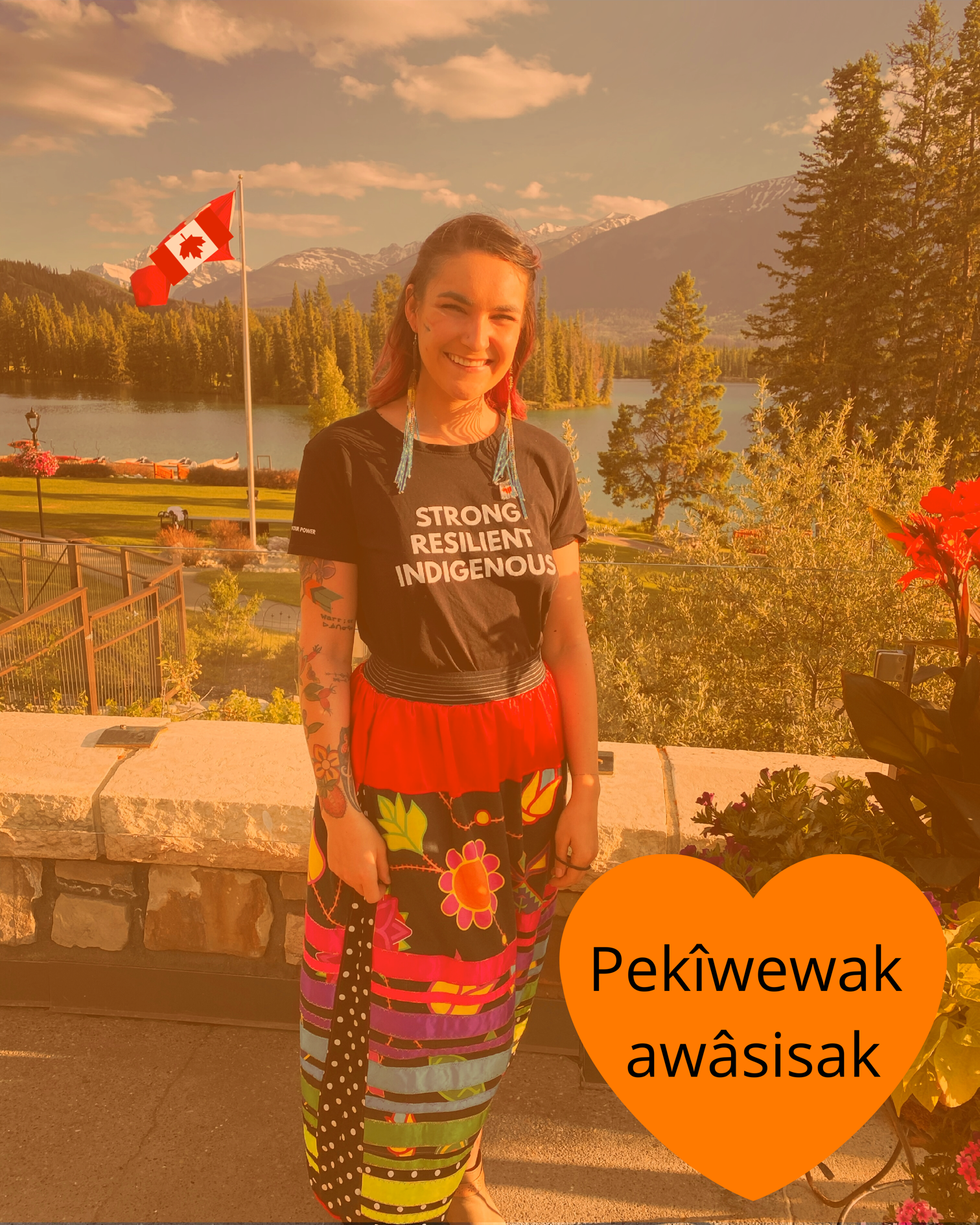 Relationships are core to everything in life. So I invite you to create relatives, not only with your neighbours and other Indigenous Peoples but even with the land. Today, now, and moving forward, we must gather as treaty people and as a community.
Colonization might have happened in the past, but the colonial mindset exists within the roots of all our existing systems and structures in this country today. We have an opportunity to make a change, but we, as Indigenous People, cannot do it alone. We need all people. Carrying burden, grief and loss is onerous. The more shoulders we can place it on, the easier it will be to carry. We are so much stronger together than we are alone.
Follow Mackenzie