Nixed the bedside lamps, added skinny portable tables, a workspace and more!
Here are five unique features of our master bedroom.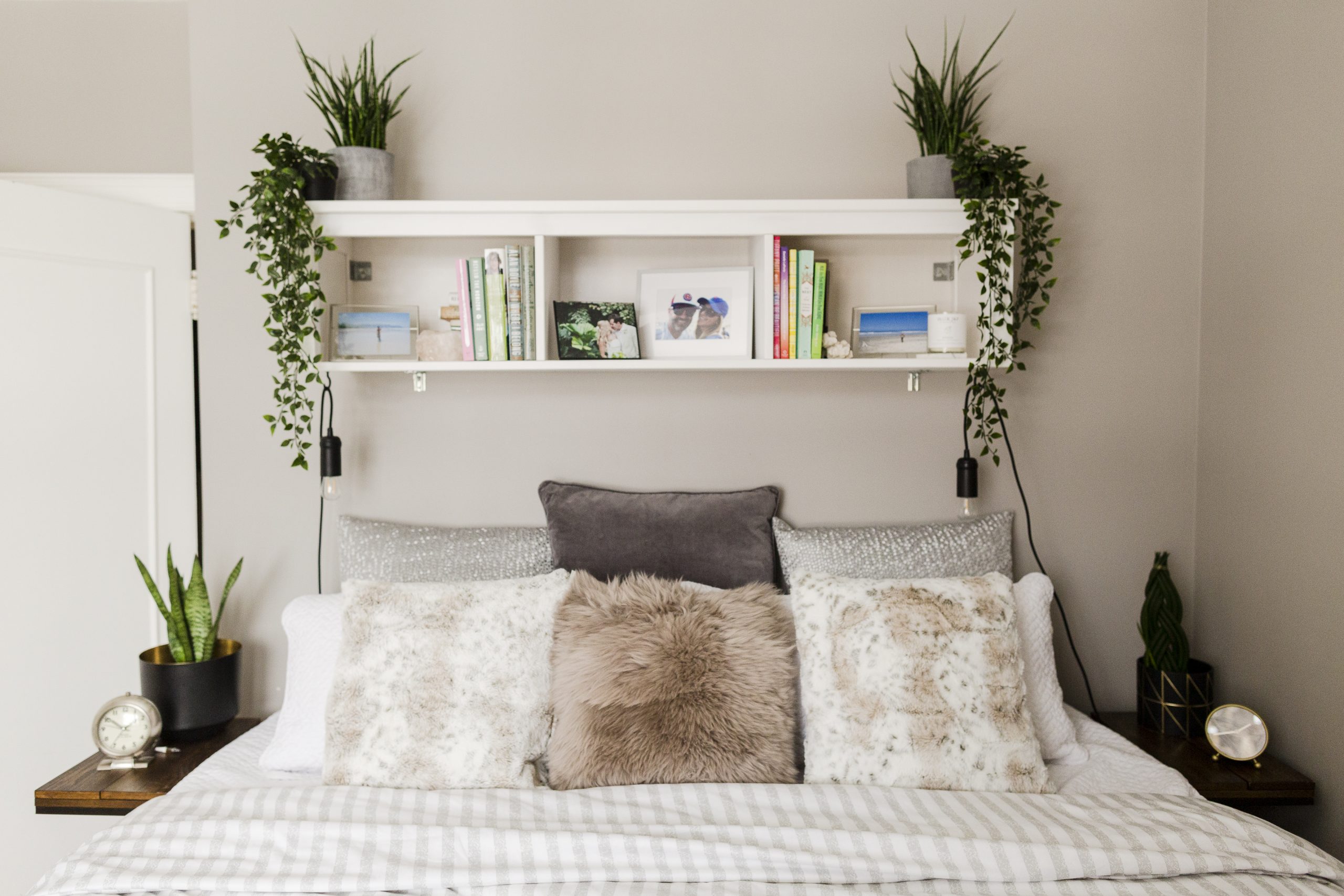 Our master bedroom has not always looked like this. In fact, at one point, I never thought it could! For years, Ryan had suggested moving our bed to the other side of the room so we could look out our big beautiful window while cozied up in bed. I shot down the idea with assumptions there wouldn't be enough space to do so. Then one day, just for fun, I tried it out. It was tight, but doable!
Before the revamp, we were sleeping with our heads at the window, facing the wall. Looking back, it seems ridiculous! So, as a surprise for his birthday two years ago, I worked with my friend, Senior Interior Designer Lindsay Elms of Lori Elms Design Group, to revamp the space. We realized we could make the switch-up work if we found a solution for bedside lighting, as well as skinny but functional bedside tables.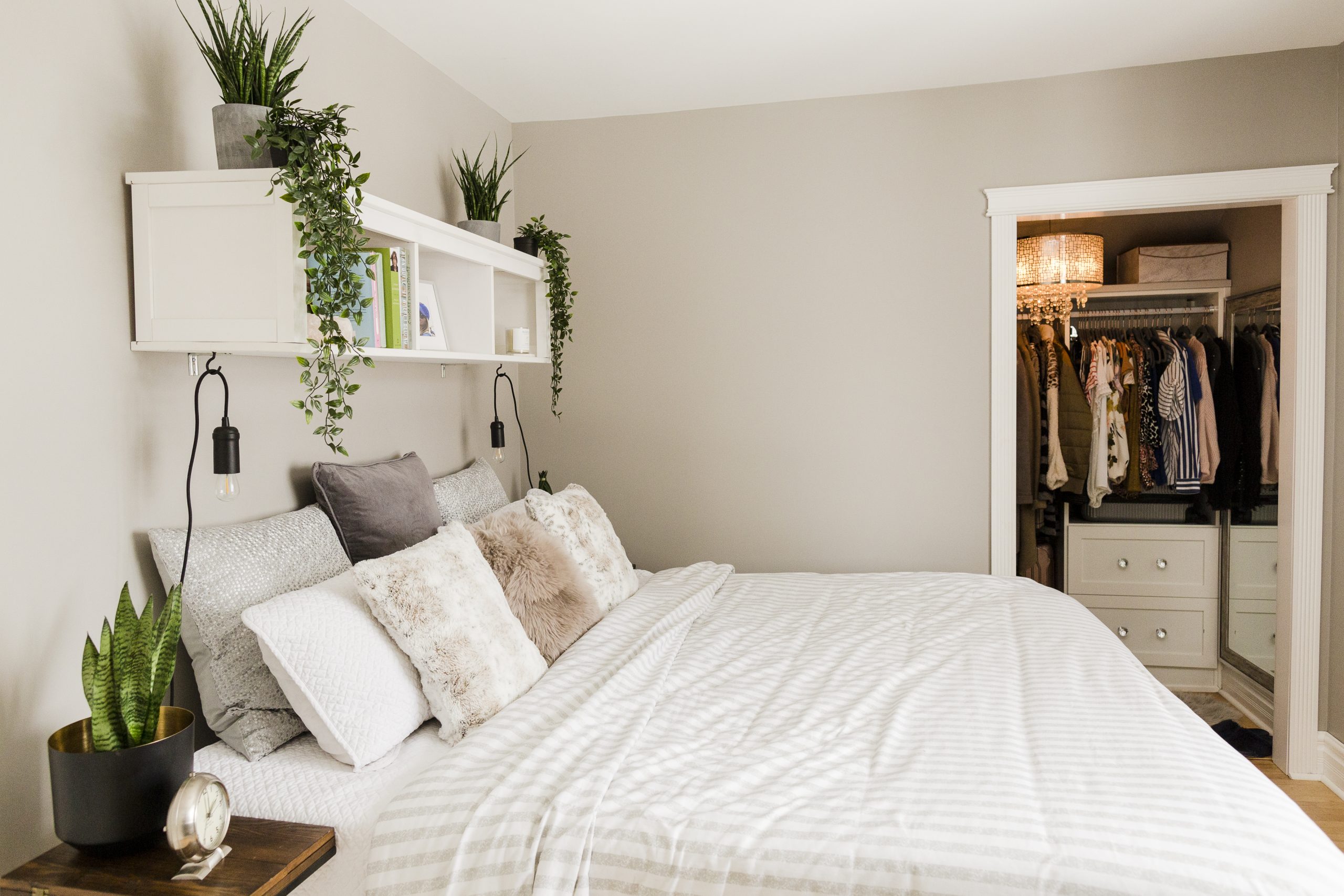 Switching the bed has been the best decision for this space. It makes the room feel so much bigger, has much better flow, and ultimately allowed us to work in a workspace/reading nook. Not to mention, waking up to see the streetscape of our heritage neighbourhood outside. The recent revamp compliments the California Closets we had installed on both sides of the room, and an additional wardrobe added several years ago. See My Dream Closet here.
Here are five unique features of our master bedroom!
No Bedside Lamps
Nothing against bedside lamps, but we just don't have space for them. In order for us to set up our room so we're able to look out the window while laying in bed, we had to downsize our bedside tables, which meant eliminating lamps. We used 'S' hooks on the bottom of our Ikea shelf, and strung vintage-looking bulbs I found at Home Depot on each side. I love the look, and it frees up so much space!
Unique Bedside Tables
These aren't your typical bedside tables. I scored this matching pair at HomeSense, and they have several cool features. They fold out to add more space when you need it (think: breakfast in bed), and close up when you don't. We also needed something skinny enough to fit the space to allow for the positioning of the bed. I had castors added to the bottoms of the tables to make them the exact right height to fold over the bed. Now, we have the option to move them around wherever works best. Conveniently, they also have plug-in access for cords and USBs in the back.
Workspace
You may not think a workspace in a master bedroom is ideal, but this works so well for us! Working from home without an official office, it's nice to have a space where I can close the door and enjoy some privacy instead of occupying the dining room table all the time. It was essential to design it to blend in with the room as much as possible. When I'm not using it for work, it's a nice place for Ry or me to curl up with a good book. Be sure to check out Create Your Own Work From Home Haven, which details the space and includes some suggestions on the best way to set one up in your own room.
Plants Everywhere
I'm a big fan of what plants add to a space. Most of the plants in our master are real, but not all. I had a vision of greens cascading down the sides of the shelf above our bed, but the several I tried died. I gave up, and was much too impatient, so added in these ones from Ikea. The rest are also from Ikea and Botaniful.
Photos of Us
We really wanted our master to highlight our relationship, and some of the adventures we've been on together. I dug through our photo files, and printed and framed several of our favourites from trips over the years: our ten year anniversary at Emerald Lake Lodge, Ryan's 40th birthday trip to Chicago, and our wedding and honeymoon in Costa Rica. The room is meant to be our haven (even though the dogs and Wyatt are often sleeping over), so we wanted the space to reflect us. We have tons of photos of our kids around the house, but none of them are in our bedroom. 🙂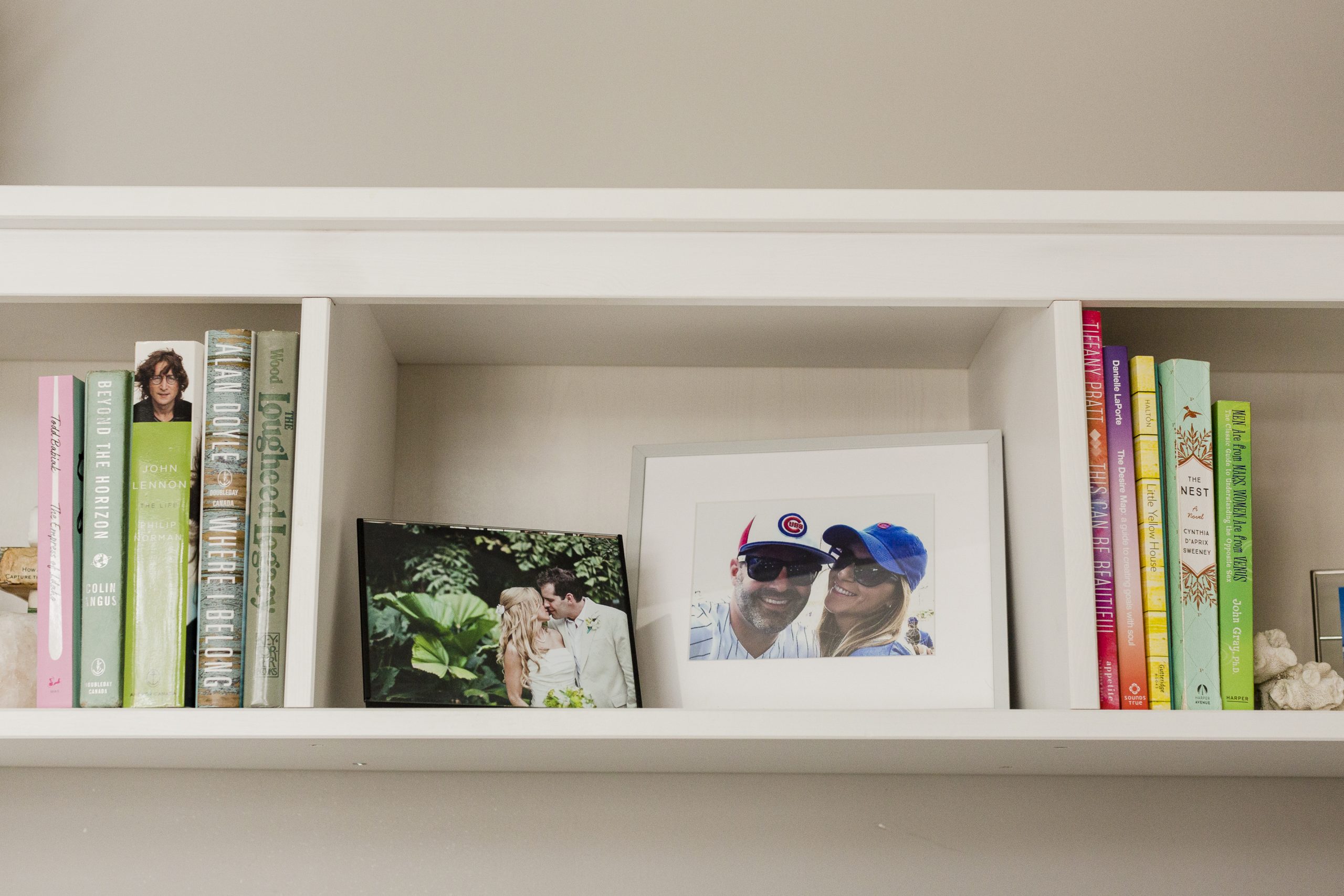 Feel free to ask me a question in the comment section below!
photos: Dallas Curow
Pin this to your Master Bedroom Inspo board! Follow me on Pinterest here!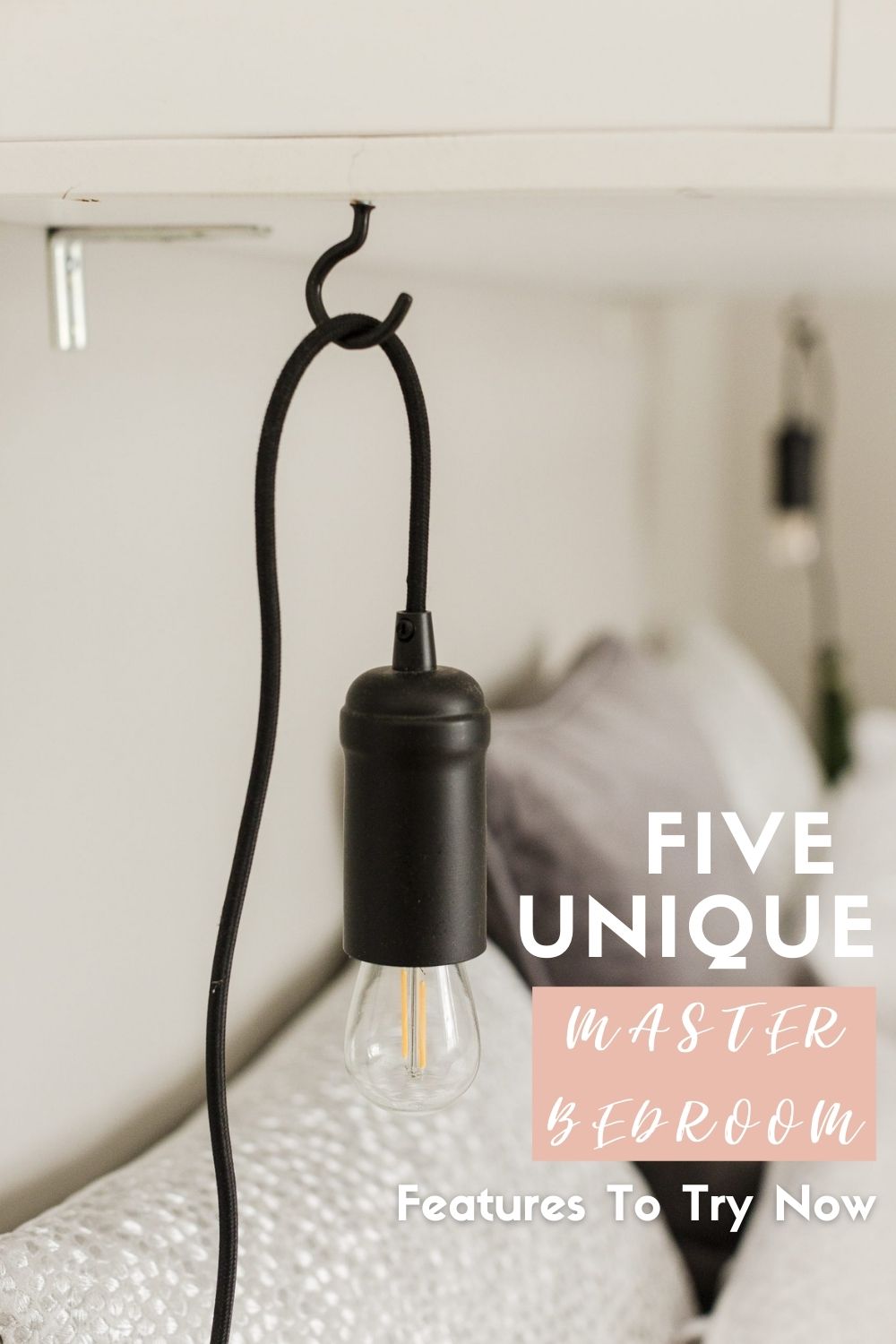 Other Posts You'll Love:
Create Your Work From Home Haven
The Best Way To Do a Toy Purge
xx