The best breakfast EVER, a show you have to get tickets for, and one of the greatest views in the city! Keep scrolling for my Vegas must-do list!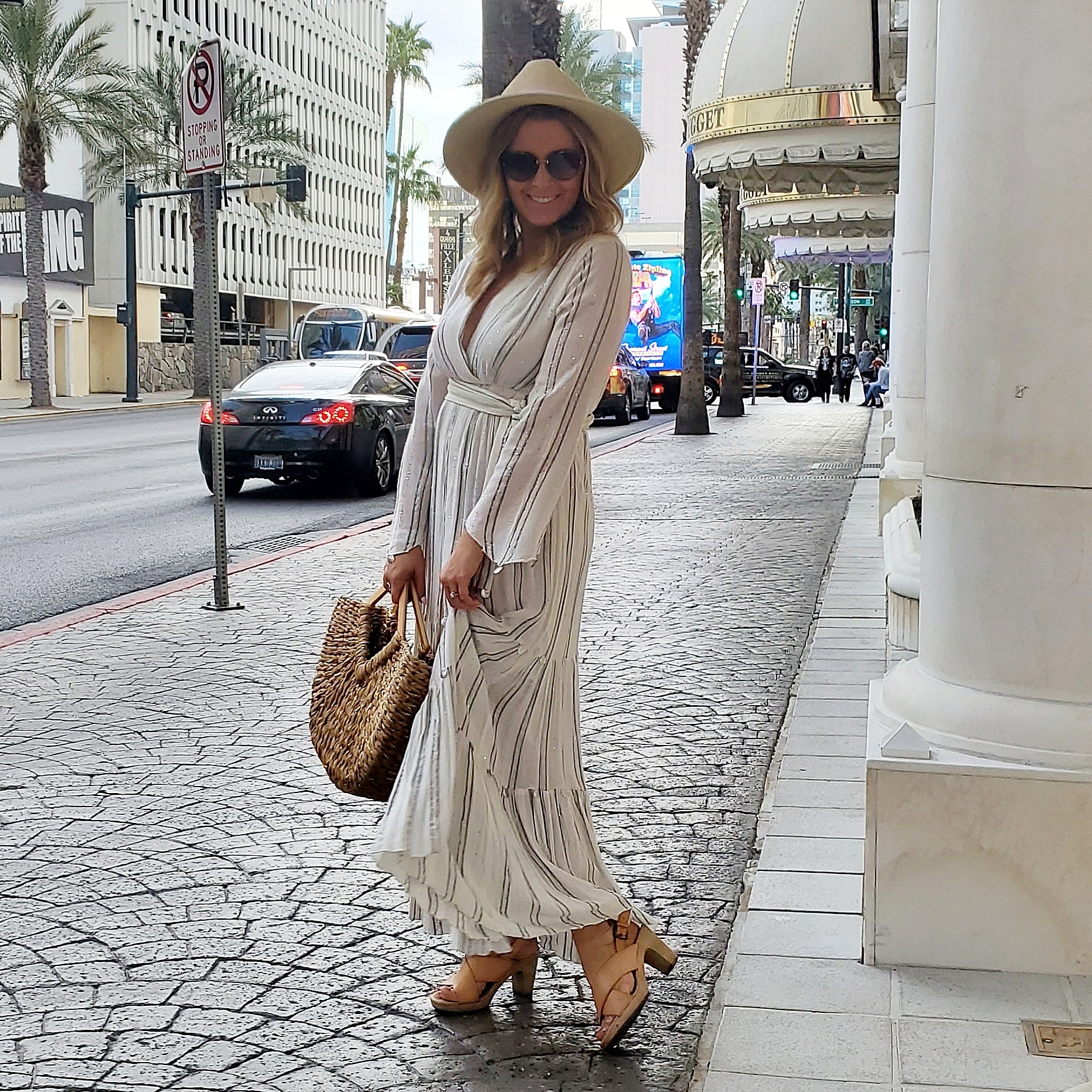 Headed to Vegas looking for a few suggestions? Here you go! I find it so difficult to decide in a destination like this with so much to choose from, so I hope this helps.
This was Ryan's first time to Vegas and we had such a fabulous trip! The dinners, shows and shopping are great but one of the most enjoyable things to do is people watch. Park your butt on a patio with a delicious drink and take in the spectacle!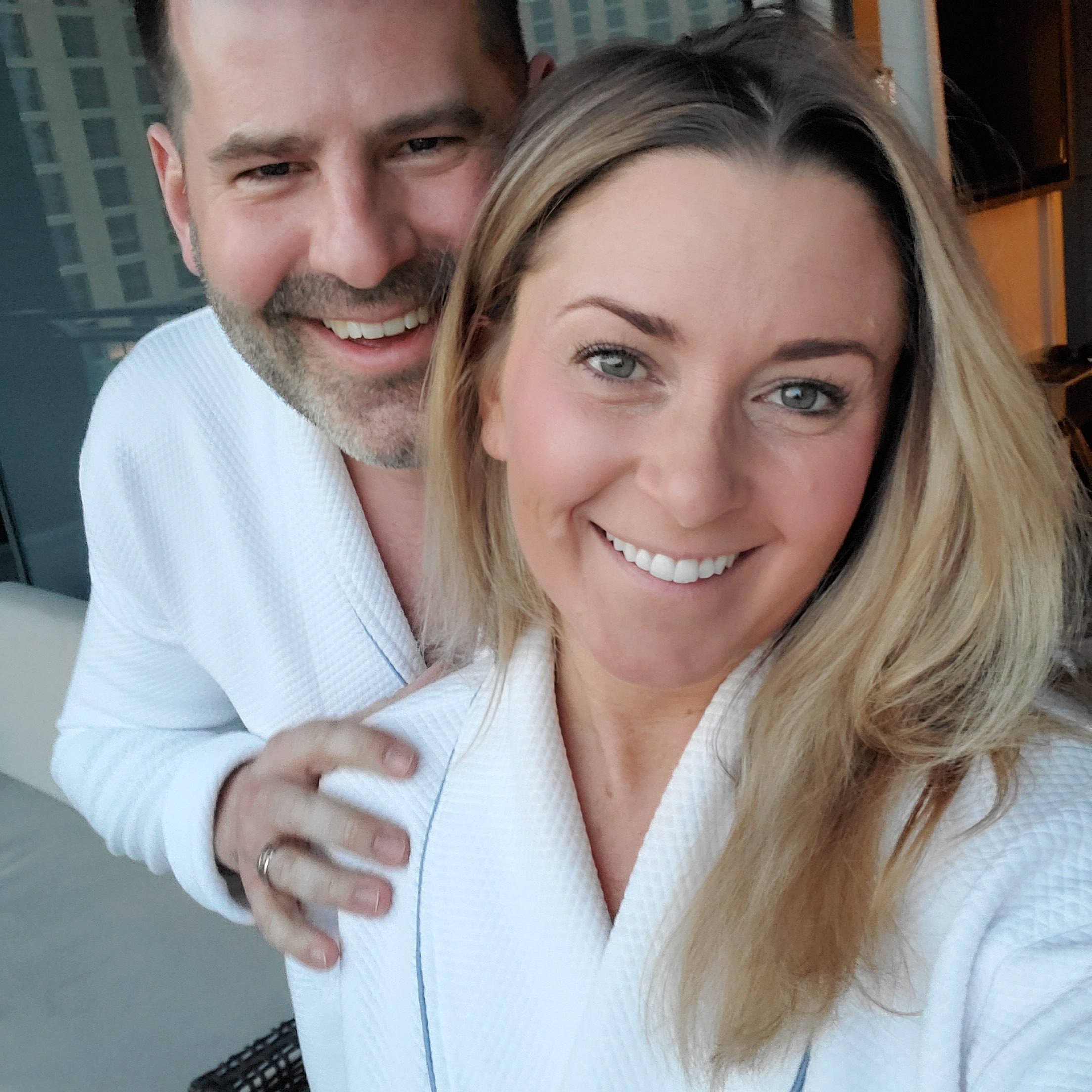 Vegas Must-Do's
Must-See Show: Absinthe
This show was recommended to us by quite a few people and definitely lived up to the hype. It's a combination of burlesque, circus, and comedy. It's pretty raunchy so if you're easily offended you'll have to keep a very open mind. 🙂 The show is on the ground of Caesar's Place under a big beautiful tent and you'll sit around a circular stage very close to the spectacle.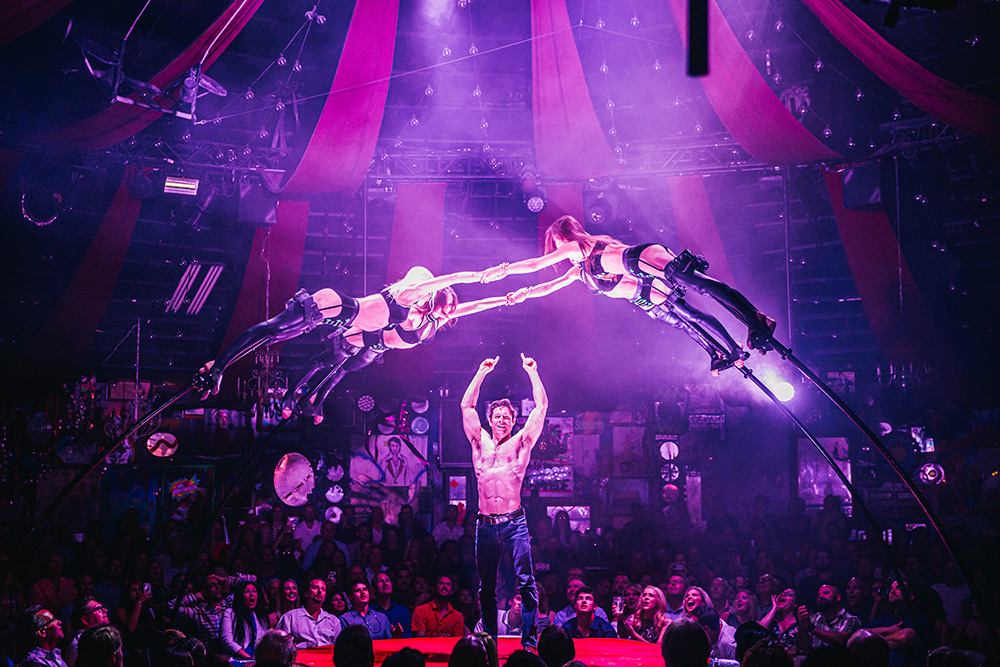 Amazing Breakfast: Eggslut
First off,
Eggslut is a chef's term, it just essentially refers to somebody who always just says 'add an egg to it' when they're cooking.
Now that we've got that covered – I highly recommend stopping in for breakfast here. Ryan and I both had the 'Slut' breakfast which is a cage-free coddled egg on top of a smooth potato purée, poached in a glass jar, topped with gray salt and chives, served with slices of baguette. It's so good I could've eaten 12 of them. Next time, perhaps. They also make a really nice freshly-squeezed OJ.

Amazing View: The Strip From The Cosmopolitan Hotel
This was the view from our room at The Cosmo but, if you're not staying here, be sure to just op by one of the pools on-site to get a peek. It's a spectacular view of the strip, including the fountains at The Bellagio which run every 30 minutes from 3pm to 7pm Monday-Friday and every 15 minutes from 7 pm to midnight. On Sundays the show starts at 11am every 15 minutes until 2:30pm.
Take In A Hockey Game!
We had a great time watching The Oilers take on The Golden Knights at The T-Mobile Arena! The vibe inside in arena was electric and the hospitality is fantastic. Perhaps it has something to do with the fact that the Vegas' NHL team is fairly new, but the fans are unreal – so pumped to be there and super friendly. Vegas is also getting an NFL team soon too. Another reason to go!
Experience Freemont Street
When I heard people talk about "old Vegas" I pictured old run-down casinos with a few people strolling the streets. Apparently, I should have done some research! I'm so glad we took the 20-minute cab ride to Freemont Street. It's something you absolutely need to work into your itinerary while you're there! Walk the old strip under a canopied light show, pop into the classic casinos like the Golden Nugget, grab some street vendor eats, take in performances happening everywhere! You can also zipline above the spectacle.
Visit The Mob Museum
A few blocks down from Freemont is The Mob Museum. Spend a few hours wandering through the restored 1933 former courthouse and post office building, exploring real stories and actual events of Mob history. We loved it! I would skip the SpeakEasy experience in the basement and just go grab a drink on Freemont.
Late-Night Treat
…or any time of the day! Grab some Cereal Milk Soft Serve from Milk (Cosmo Hotel). Soft serve ice cream with cornflakes, brown sugar, and a pinch of salt on top. To die for!
Anything you want to add to the Vegas must-do list? Share your tips in the comment section below.
Pin this to Your Travel and City Guides boards and follow me on Pinterest here.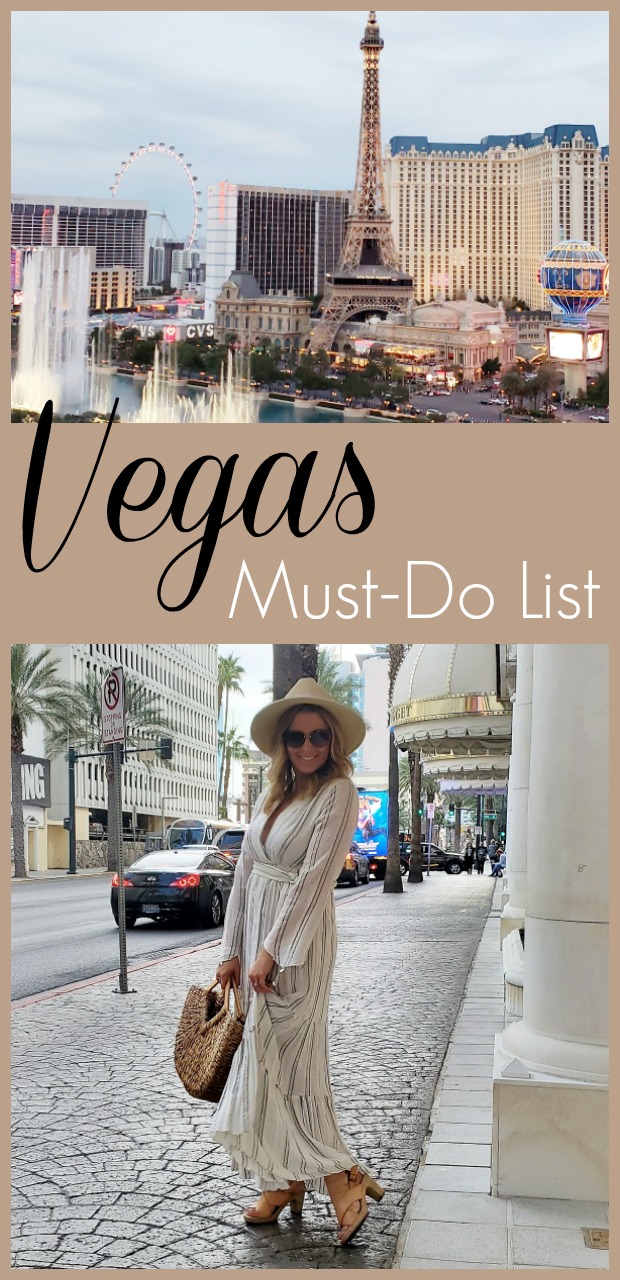 Other Posts You'll Love:
Everything You Need To Know About The Jasper PJ Party
xx