All the fun details from our Farm Fresh Market in West Secord! Baby lambs, the cutest mobile bar, and amazing live music!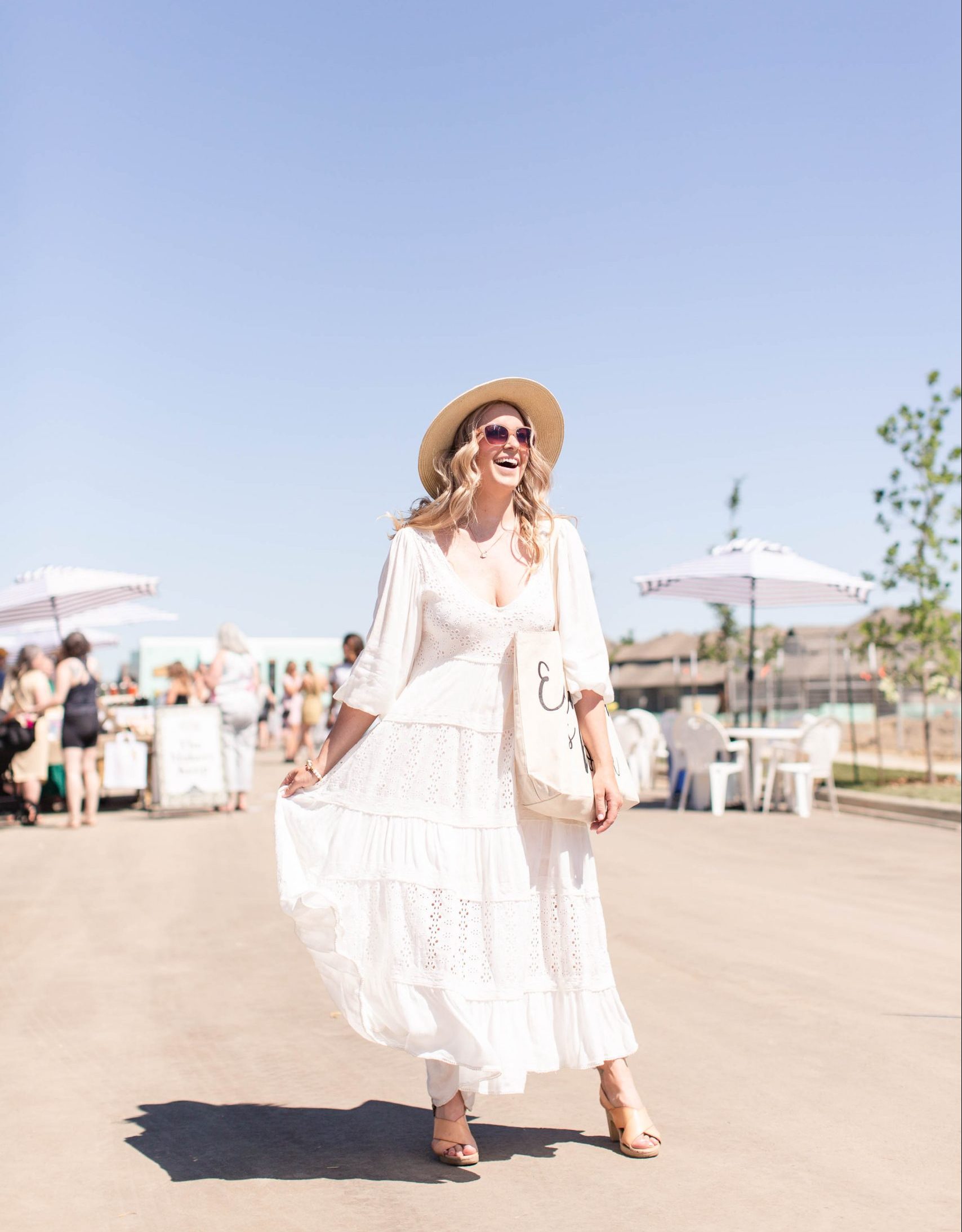 Hello! Happy summer! Can't believe how fast it's flying by already. It's been a few weeks since our Farm Fresh Market at West Secord and I'm excited to finally share some highlights from the day and a few snaps of my favourite rooms in each of the six beautiful showhomes which opened June 26th – the day of our market.
First off, here's a little bit about West Secord!
The Community
West Secord is a beautiful new community in west Edmonton with three large constructed ponds with walking trails, two awesome playgrounds with a protected 4.4-hectare pond area with a walking trail with bird and wildlife watching. This new neighbourhood is also close to shopping, and a few golf courses and restaurants.
Read more on the community here.
The Showhomes
New homes in West Secord start from the $350's and are built by eight locally-owned, award-winning Edmonton Homebuilders. Pop by anytime to tour 12 showhomes in West Secord built by Coventry, Jayman, Impact, and Parkwood. Get in touch with them here. 
Here are some of my favourite rooms from the six gorgeous showhomes which opened the day of our Farm Fresh Market on June 26th!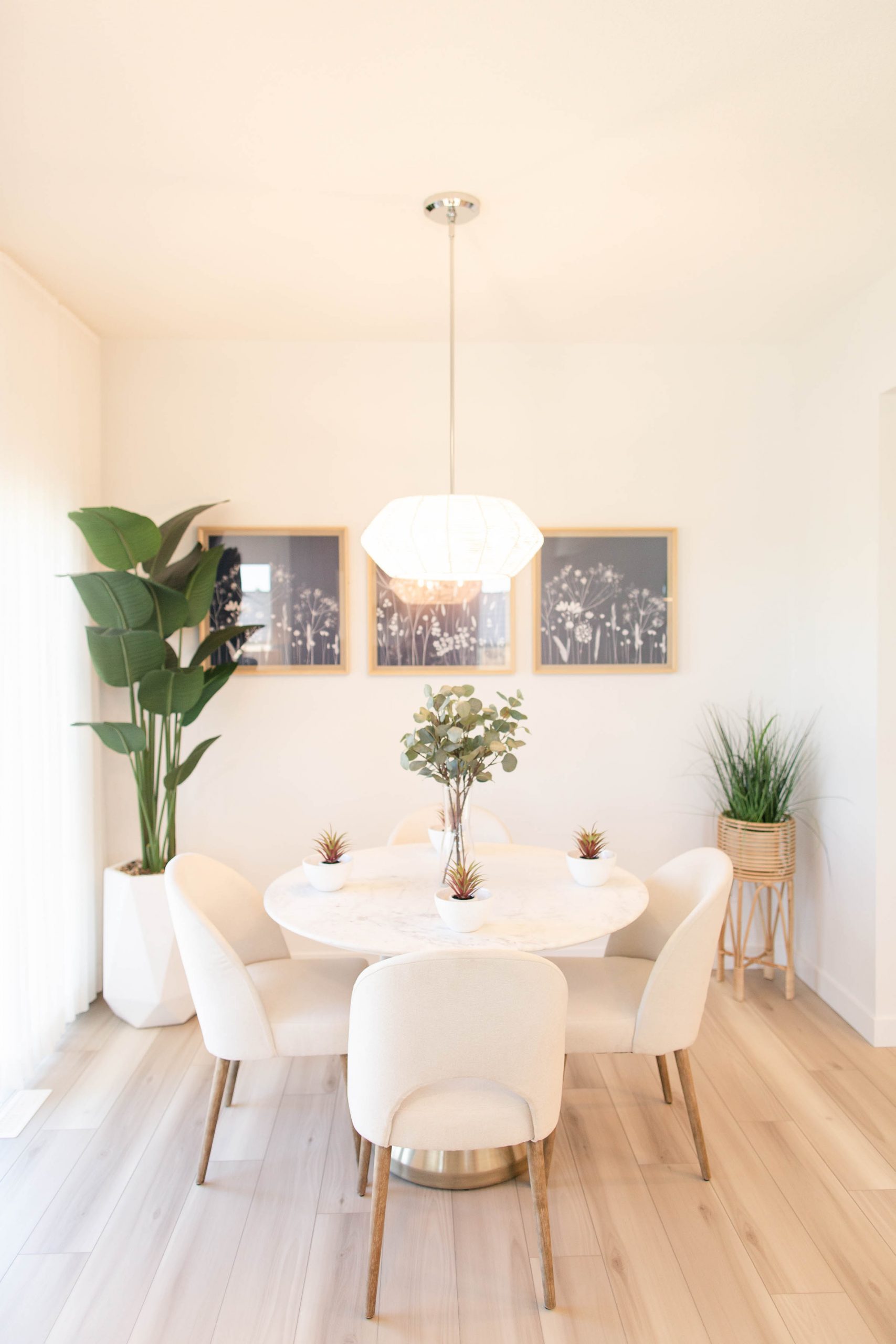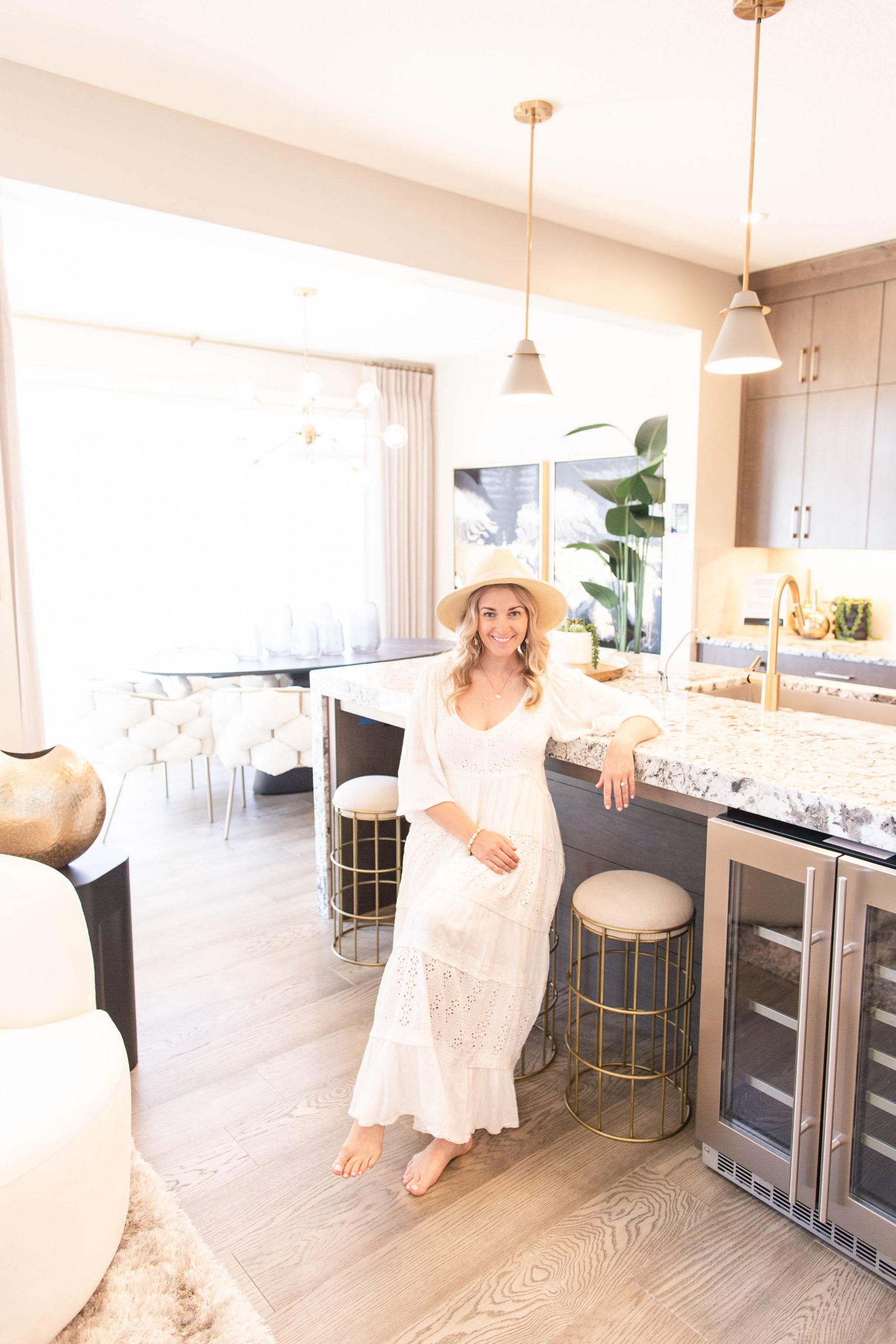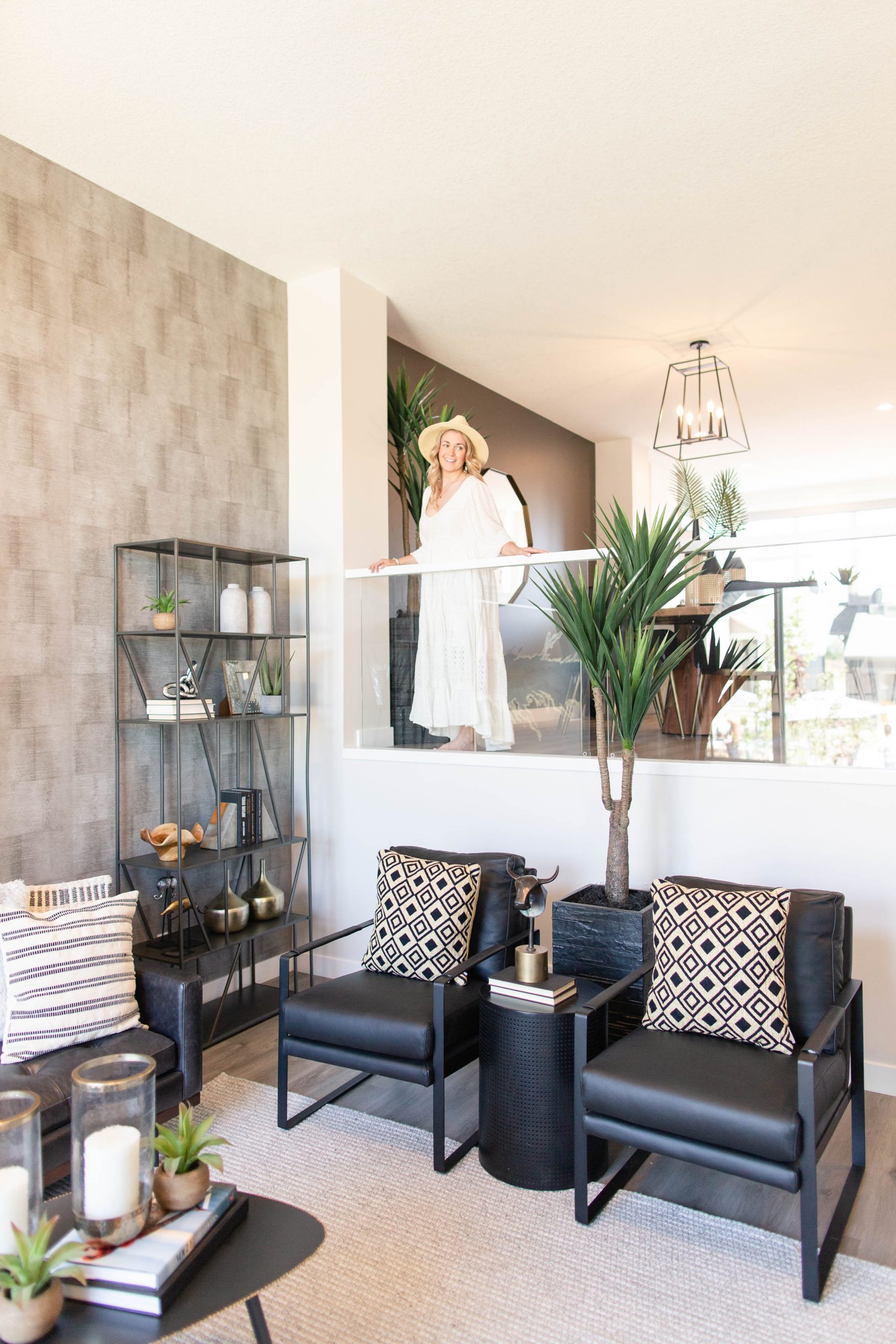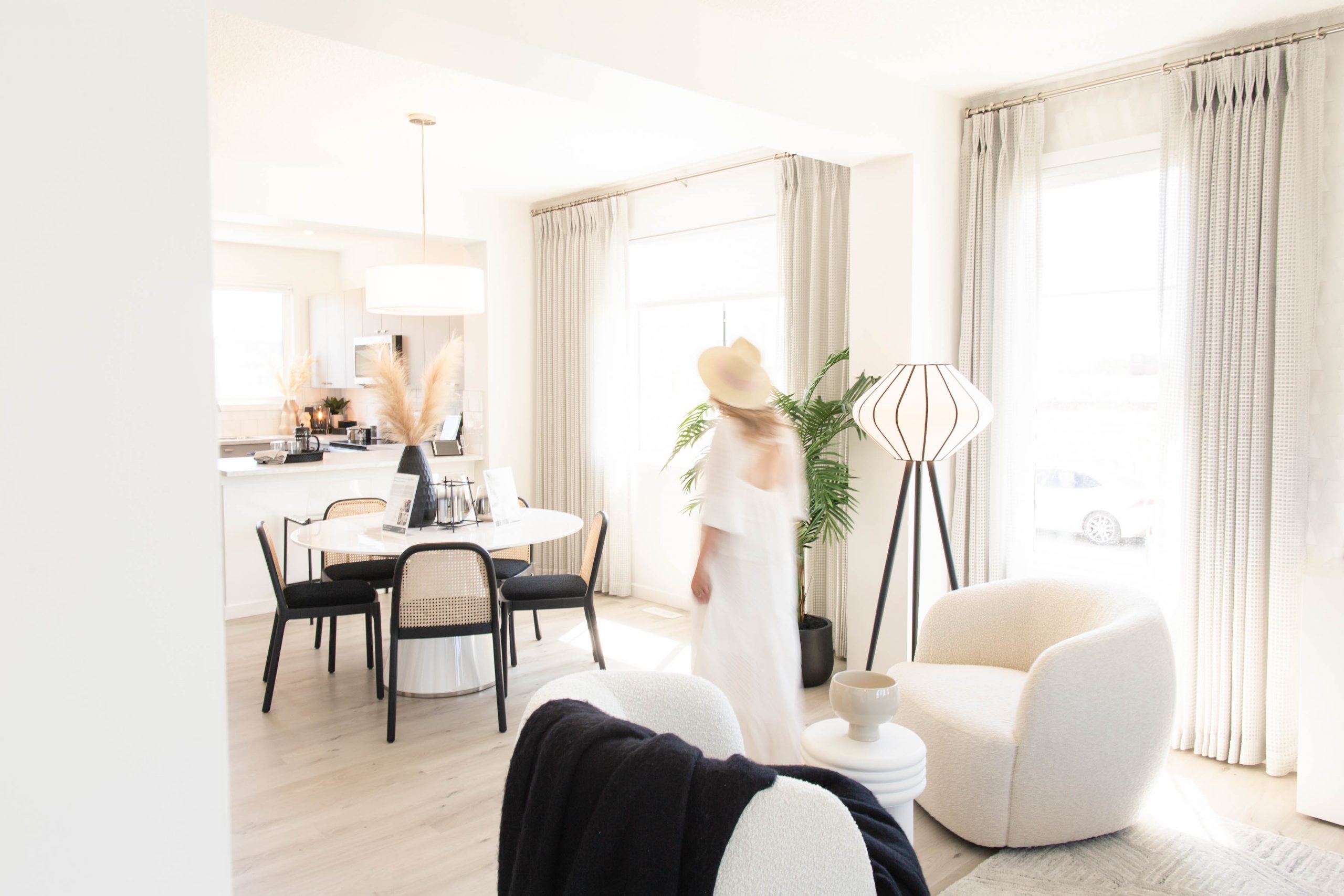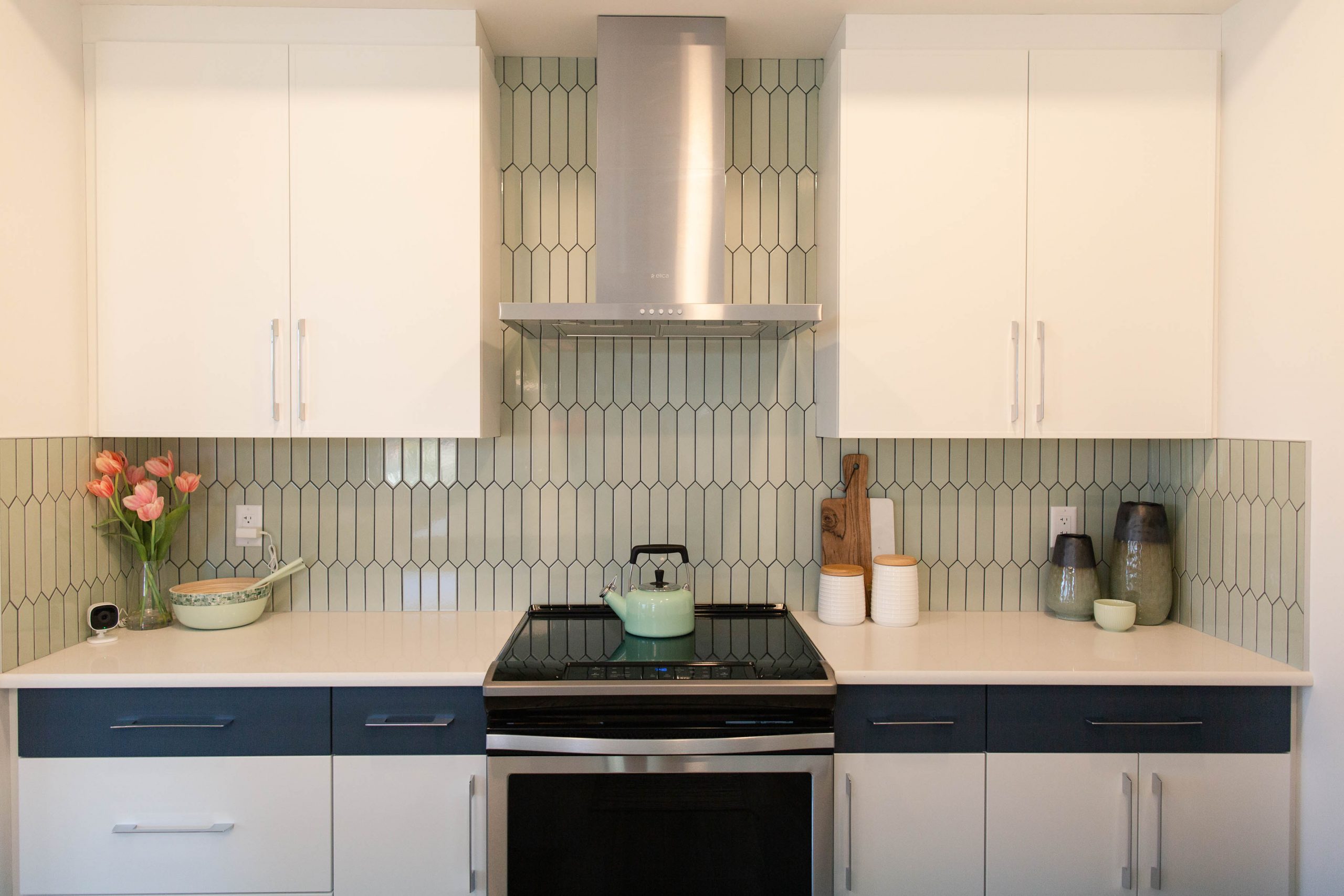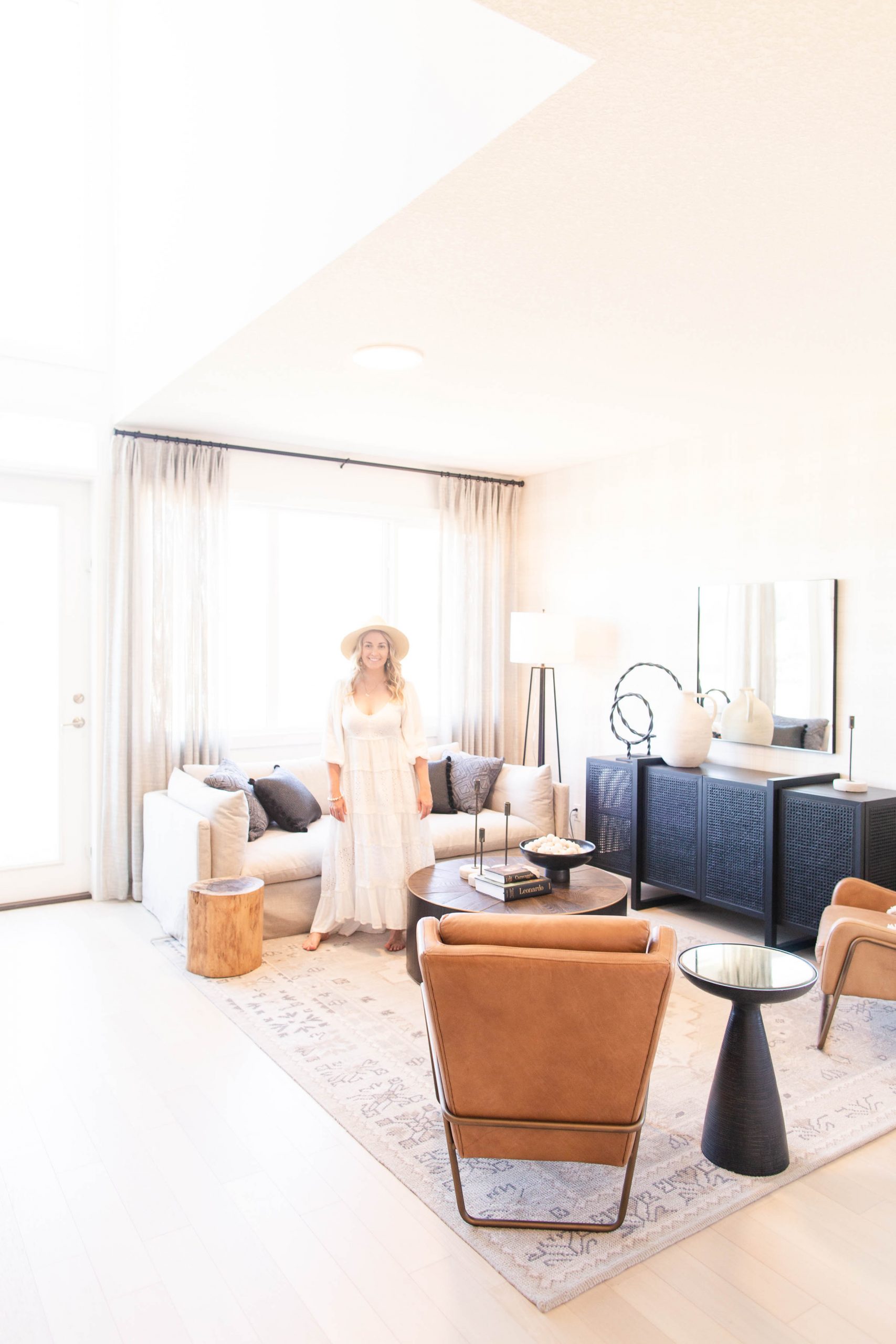 Farm Fresh Market Highlights
It was a blast to curate the market outside the showhomes with some of my local favourites! It was a scorching hot summer day and we had several treats to beat the heat! Guests enjoyed complimentary gelato from Cascarinos, berry lemonade from The Bottled Bronco mobile bar and fresh kombucha from The Prohibition Truck while listening to true-grit country tunes from Edmonton's The Dungarees!



Swag Bag
Each person who booked an appointment to tour the showhomes in West Secord was treated to this amazing swag bag filled with fresh produce from Naked Greens by Thiel's Greenhouses, Butter Cheese from Lakeside Farmstead, farm fresh eggs from Lil' Ryley Farms, Beaver Creek Honey and snacks from The Makers Keep, and custom summer-themed chalk by KLB Designs! All the goodies came in my favourite market bag – Edmonton is Home – by Plum Home + Design.
Baby Lambs
Our friends from Lil Ryley Farms brought three of their adorable baby lambs – Freckles, Anna, and Domino – for kiddos (and their parents) to feed. If you're looking for a fun day trip for the family, definitely pop out to Lil Ryley Farms! You can feed the animals, shop their market, and score amazing fresh produce at their U-Pick. Check them out here.
The Market
We were so happy to have Cory Christopher's Flower Market set up with fresh bouquets for a minimum $10 donation to the YWCA Edmonton. Thanks to you we raised $630!
Guests also shopped amazing produce by Naked Greens by Thiel's Greenhouses, cheese and butter from Lakeside Farmstead, and all sorts of local goods from The Maker's Keep!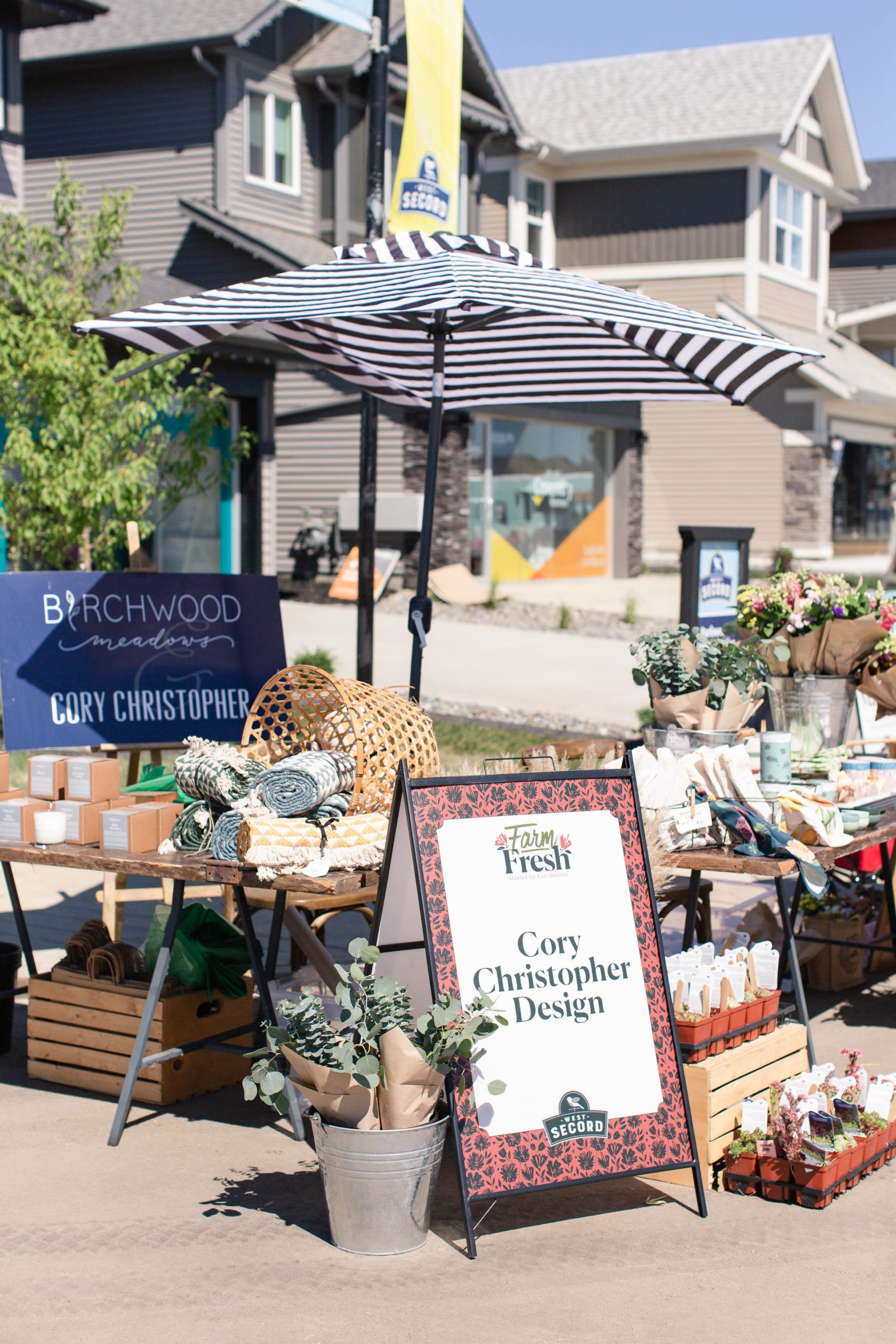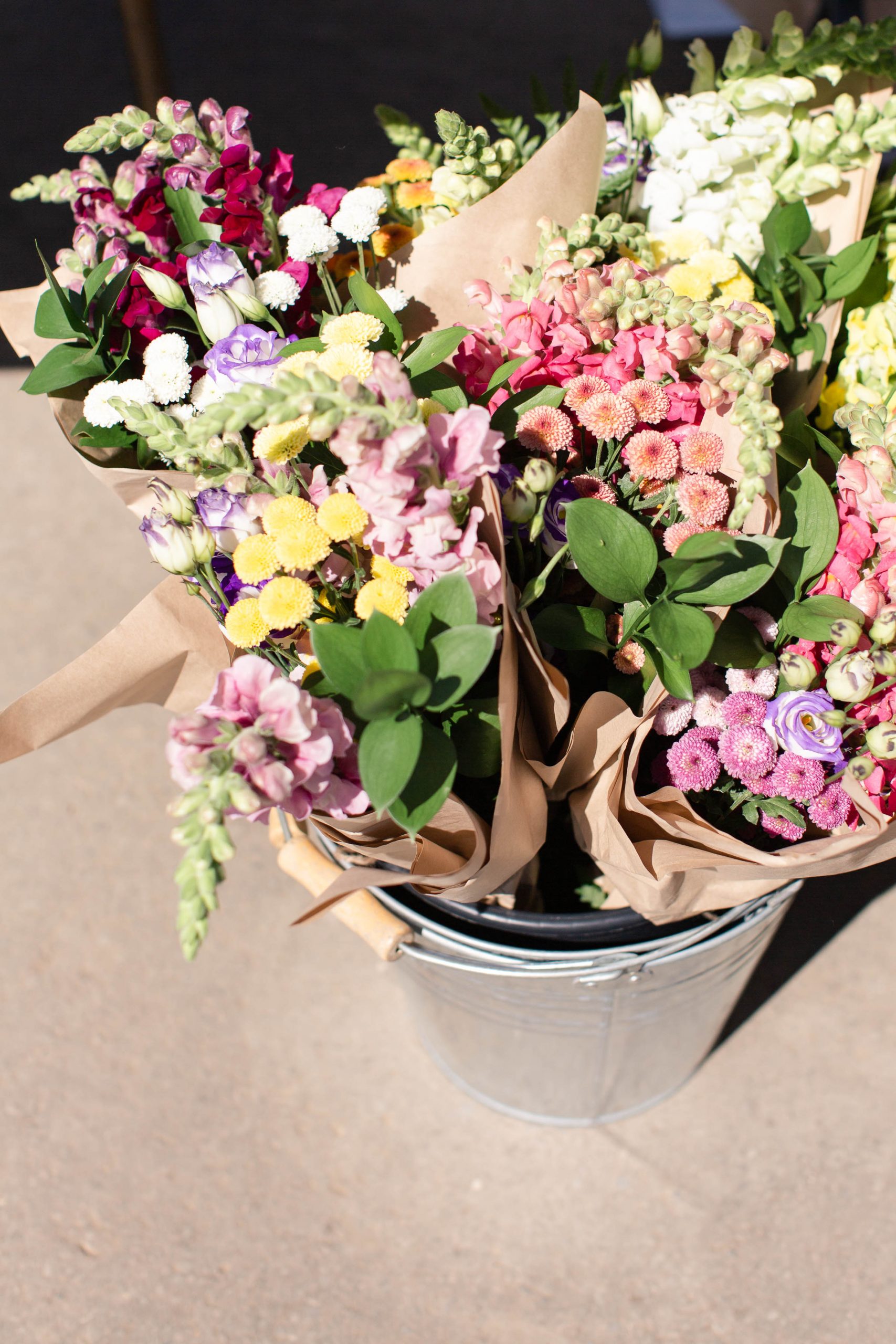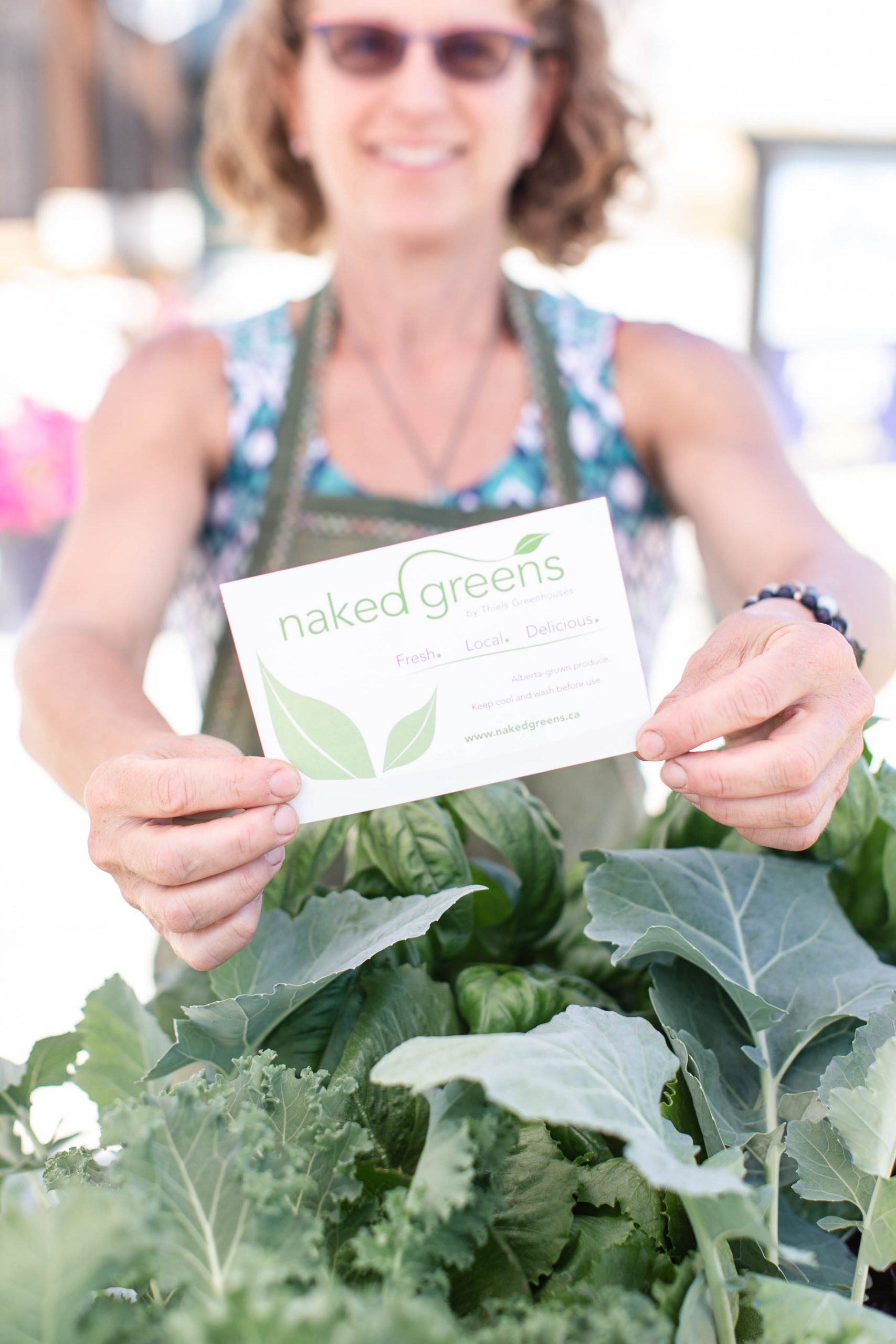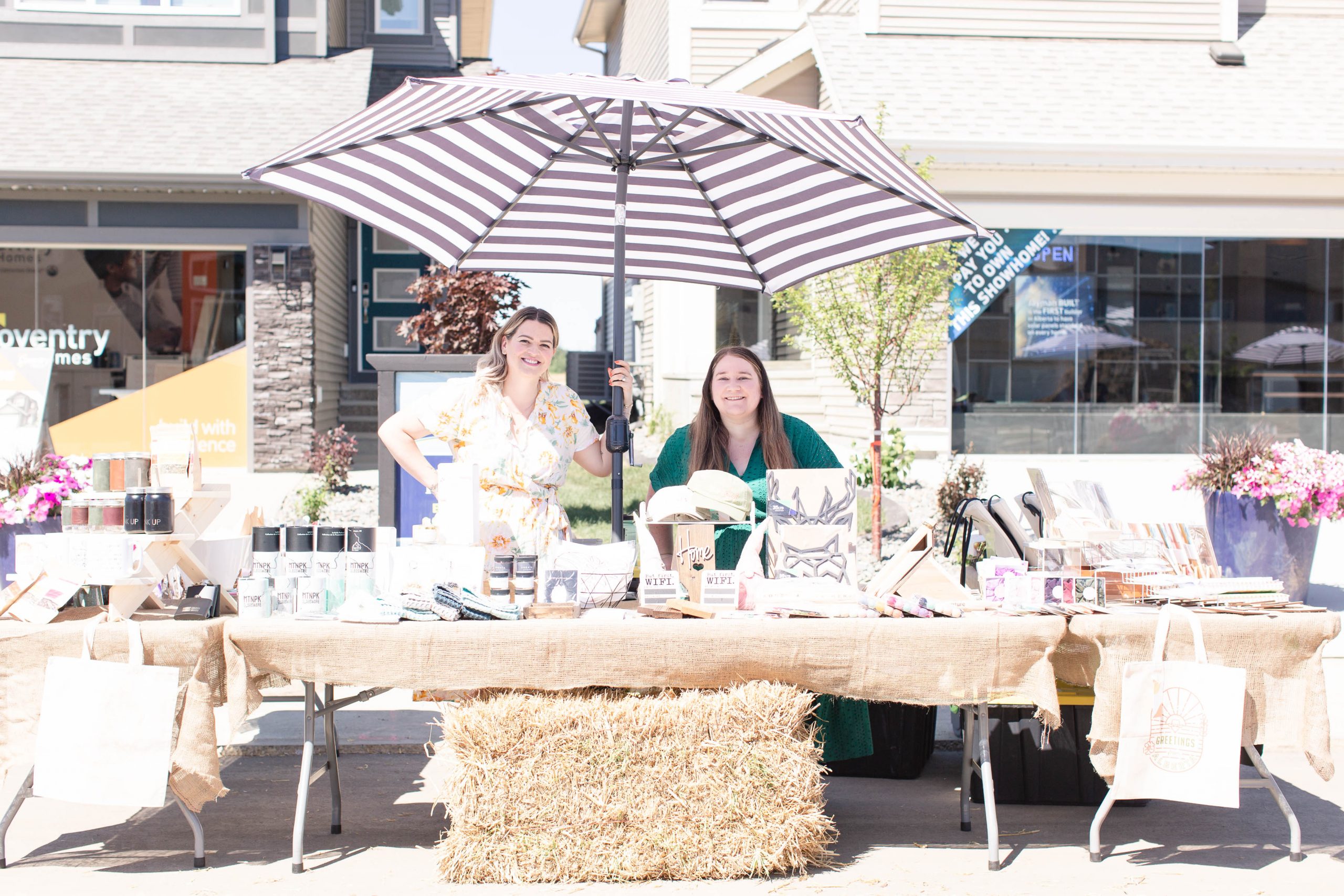 It was such an amazing day! Thank you so much to all of our vendors and to everyone who came out! Ask any questions in the comment section below and if you missed the showhomes tour, you can pop in anytime to check them out. Details here.
Looking forward to seeing you at the next event!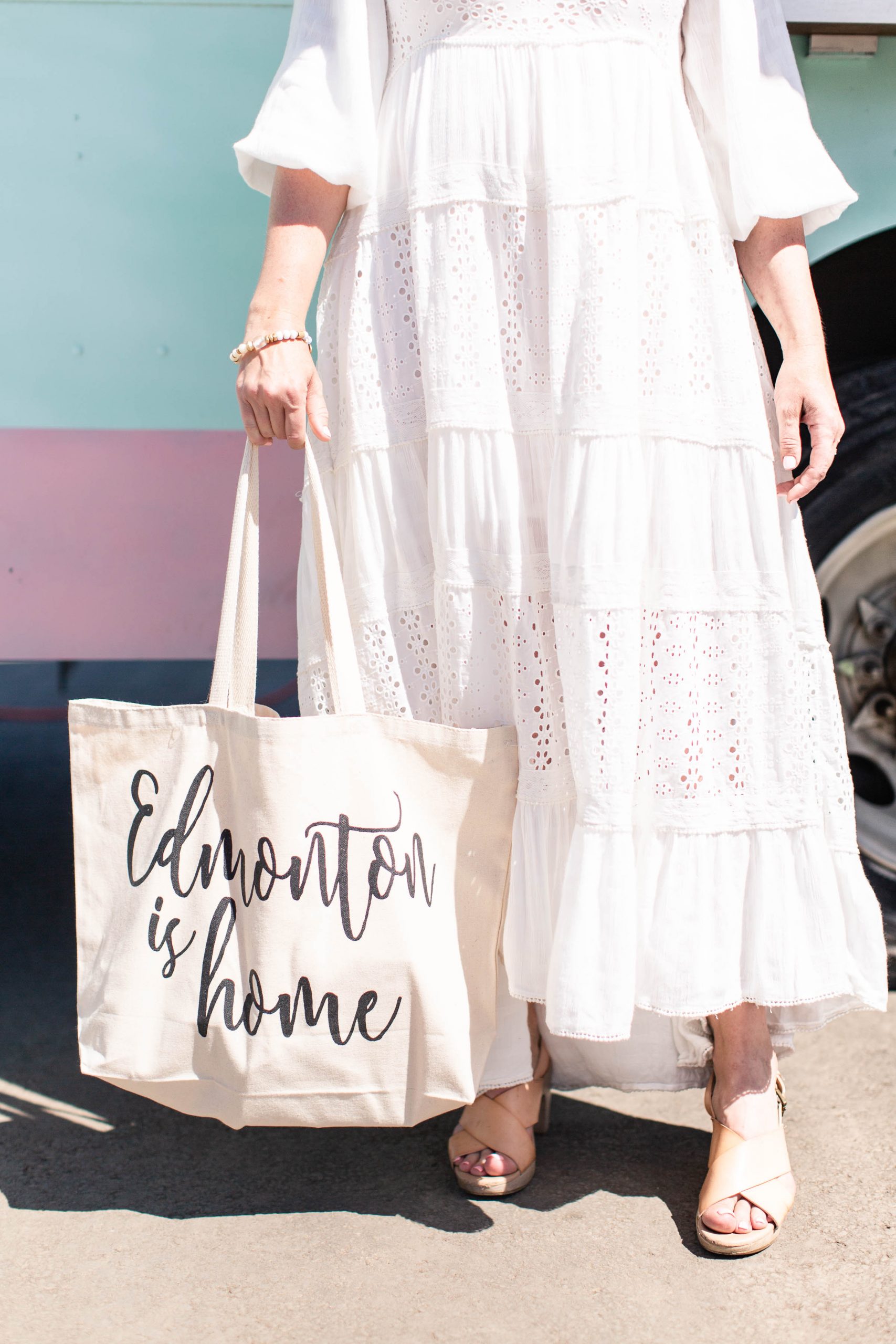 photos: Dallas Curow
Other Posts You'll Love:
How To Bring Beachy Boho Vibes To Your Patio
Two Awesome Homemade Cleaning Products
How To Organize Under Your Kitchen Sink
This post was sponsored by MLC Group. As always, thoughts and opinions are mine.
xx