Why we chose to put our kid in occasional care even though I'm a stay-at-home mom.
Plus, all the details on the amazing daycare we chose.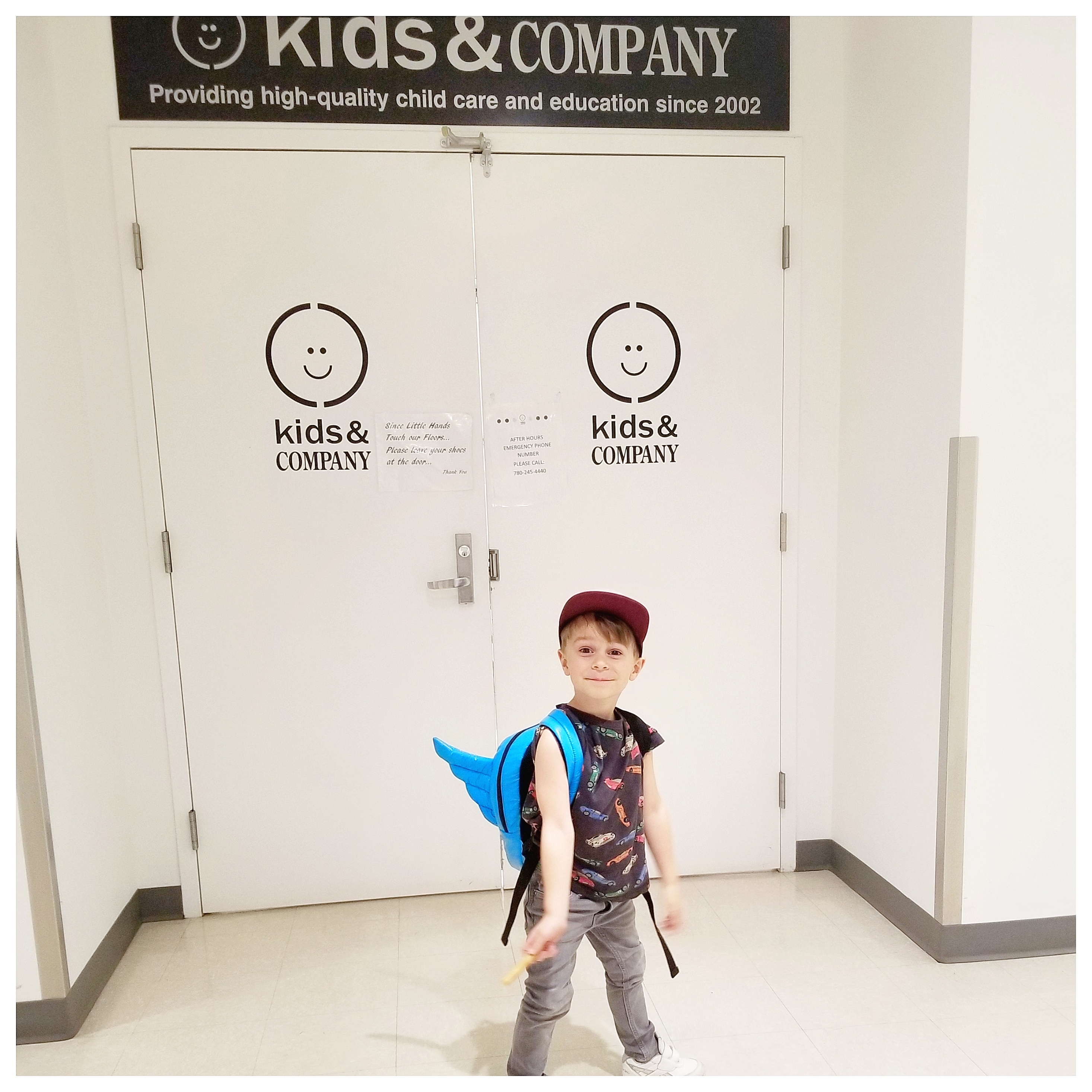 My name is Kari, and I'm a stay-at-home mama who puts her kid in daycare. It may seem odd to some, but hear me out. It's occasional – every so often at the amazing Kids & Company (more on them later) – and it's proven to be one of the best moves we could have made (for a hundred different reasons). For one, running KariSkelton.com from our home is a lot of work! I'm a mom first, but I'm also managing a very busy business.
I need help in order for the ship to run smoothly (or at least not crash into the shore). That short time Wyatt's in daycare makes a massive difference in the success of my business. It's allowed me to get done in one day what would've otherwise taken me three or four. Wyatt has a blast learning and socializing, and I get to be creative and feel great about investing in KariSkelton.com. Win-win!
When Wyatt was born four years ago, I really wanted to stay home and raise our baby and run the household. With no immediate family in town, I initially struggled with accepting help. I even struggled with admitting I needed help, let alone reaching out. Well, I'm over that now. 🙂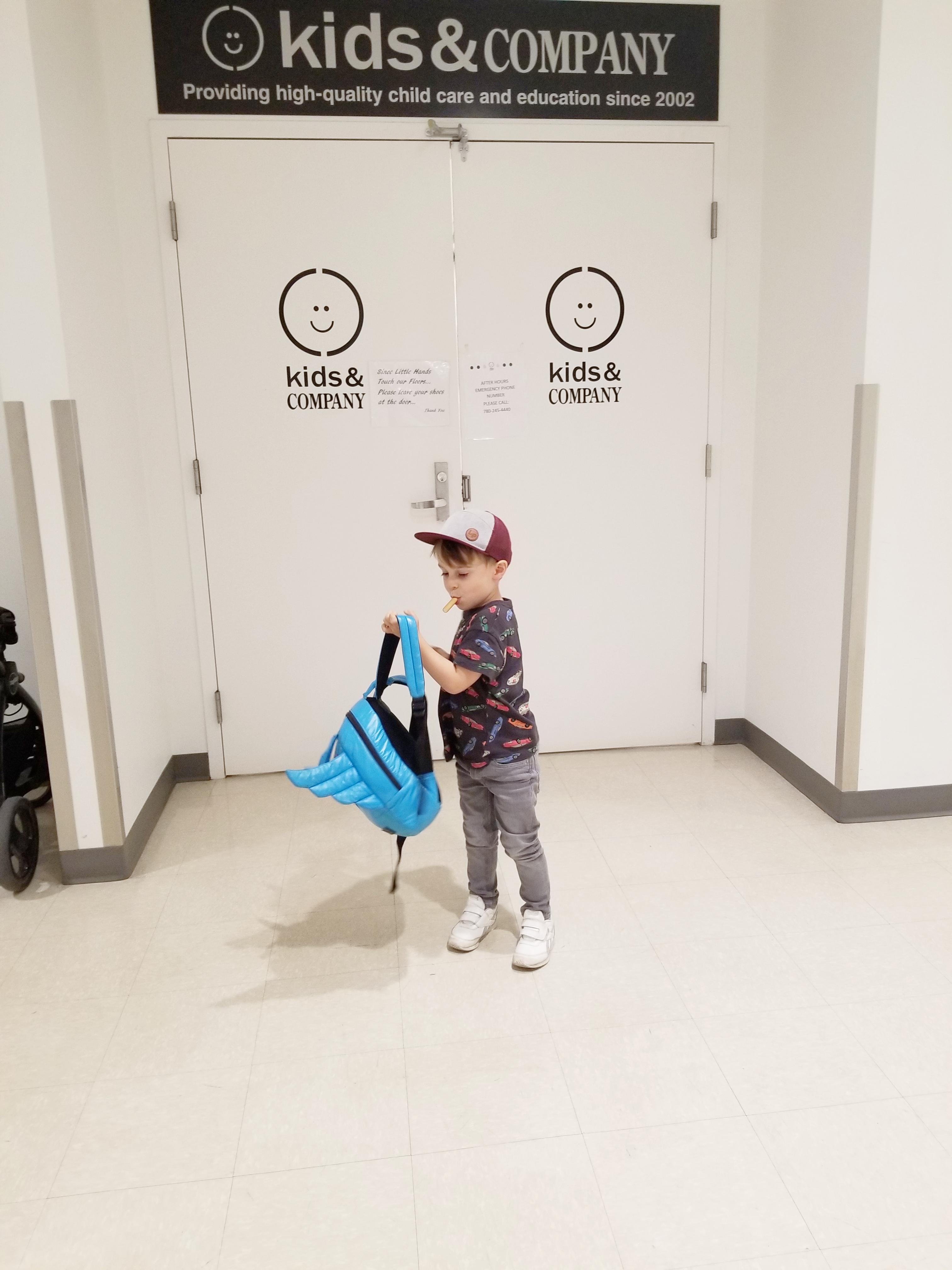 The Parent Guilt
It seems stay-at-home parents are often reluctant to let others lend a hand. We run the household, and handle everything to do with our children's activities, clothes, school, health, etc. We take care of our pets, organize the family calendar, date nights with spouses, sit on the PTA, volunteer at our kid's school, squeeze in workouts, meal planning and groceries, maintain the yard, etc, but yet somehow we still feel like we shouldn't accept help because it's our duty as a stay-at-home parent to be at home 24/7 doing it all.
Lets cut that out! Whether you're a stay at home parent, work from home parent, leave the house and go to work parent – surrendering to this notion that you have to do it all and keep it all together is ridiculous. Exhausting yourself to prove some sort of point is a mistake.  Say yes to the help, and don't for one second feel guilty about it.  I would love to hear your thoughts on this in the comment section below.
All of this being said I wanted to share the amazing daycare we've been sending Wyatt to!
Kids & Company
Kids & Company is an award-winning company offering high-quality, flexible and unique childcare options to families with over 100 centres across Canada and the U.S. Each curriculum is designed to involve children (aged 0-6) in language, literacy, music, movement, art and socialization experiences. "Through play, all areas of development are fostered". Read more on the company here.
Top Reasons We Love It
Unique Programming
Kids & Company offers full and part-time programming as well as several enhanced literacy, arts, and science-focused programs. Read more on those here. If you're a corporate linked employee, occasional backup care is available as well. It's a nice option when your other childcare cancels or you need some extra time to get stuff done.
Chef-Prepared Meals
All meals and snacks provided to your little one throughout their day are made from scratch with no additives, preservatives, artificial flavours, or colours. The menu is designed by Chef Lisa Ruscica – Kids & Company's Chief Food Ambassador and created by chef teams in each city. Obviously it's great you didn't have to prepare and pack the lunch for the day and your kid is developing important skills with Kids & Co's focus on family-style dining. "The goal of family-style dining is for children to develop self-help skills and empower them to make their own food choices". Read all about the Kidco Kitchen here.
Webcams
You can check in on your child throughout the day thanks to Kids & Co's web-enabled cameras available on desktop or through the Kids & Co app. You can even hook up the grandparents with their own secure account to check-in. Every room in each location is equipped. Read more on the webcams here.
Underground Parking
Kids & Co. Edmonton Ice District has free underground parking (for 30 minutes max) with several stalls specifically reserved for Kids & Co. families. It makes pick-up and drop-off super easy!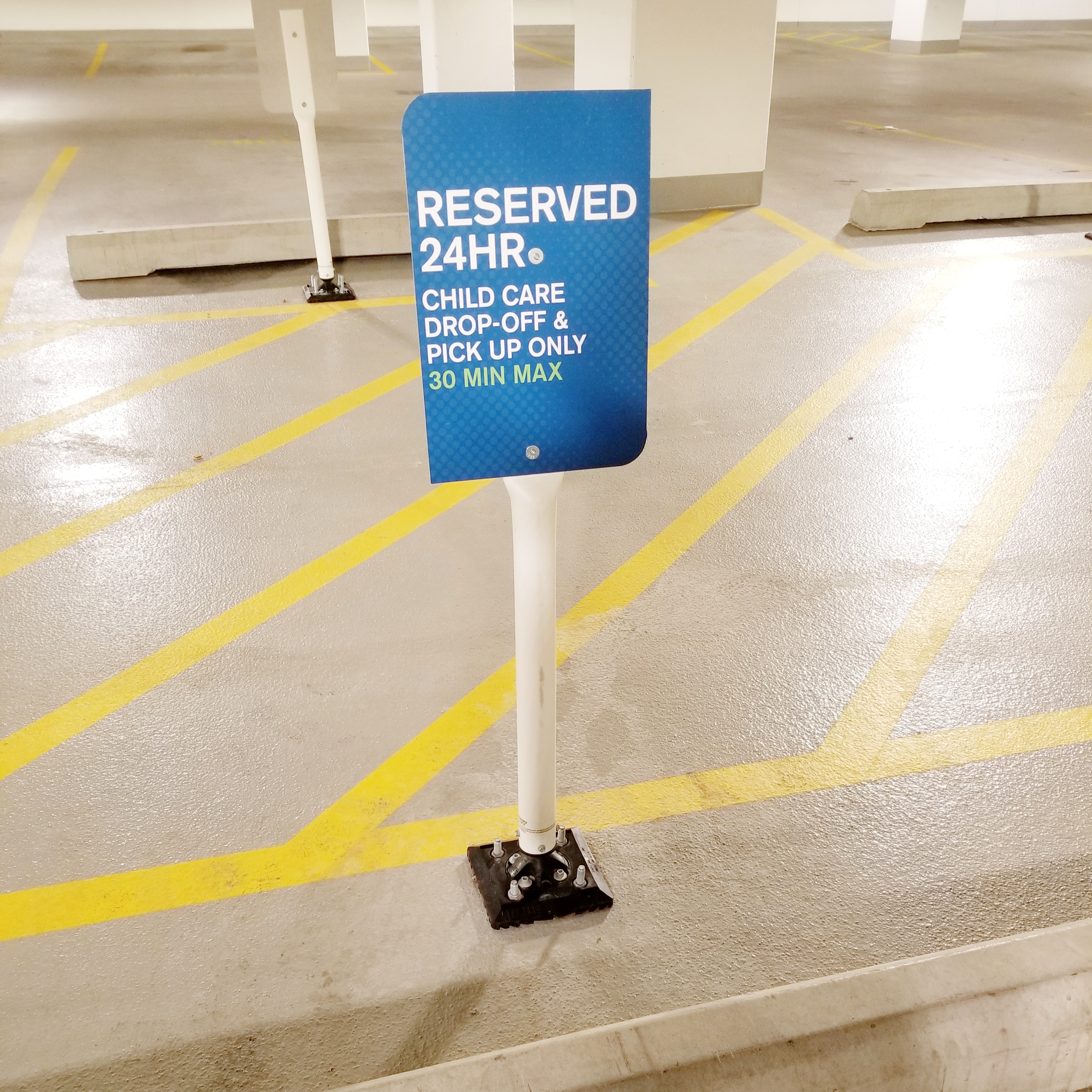 Daily Reports
You'll get a summary of the day sent to your email (also available through the app) detailing everything from how much your little one ate and drank, to when they used the washroom and what activities they took part in. I like to read ours right before I pick Wyatt up so I can ask him specific questions about how his day was, instead of getting the standard kid answer of 'I don't know…' when asked, 'what did you do today?'.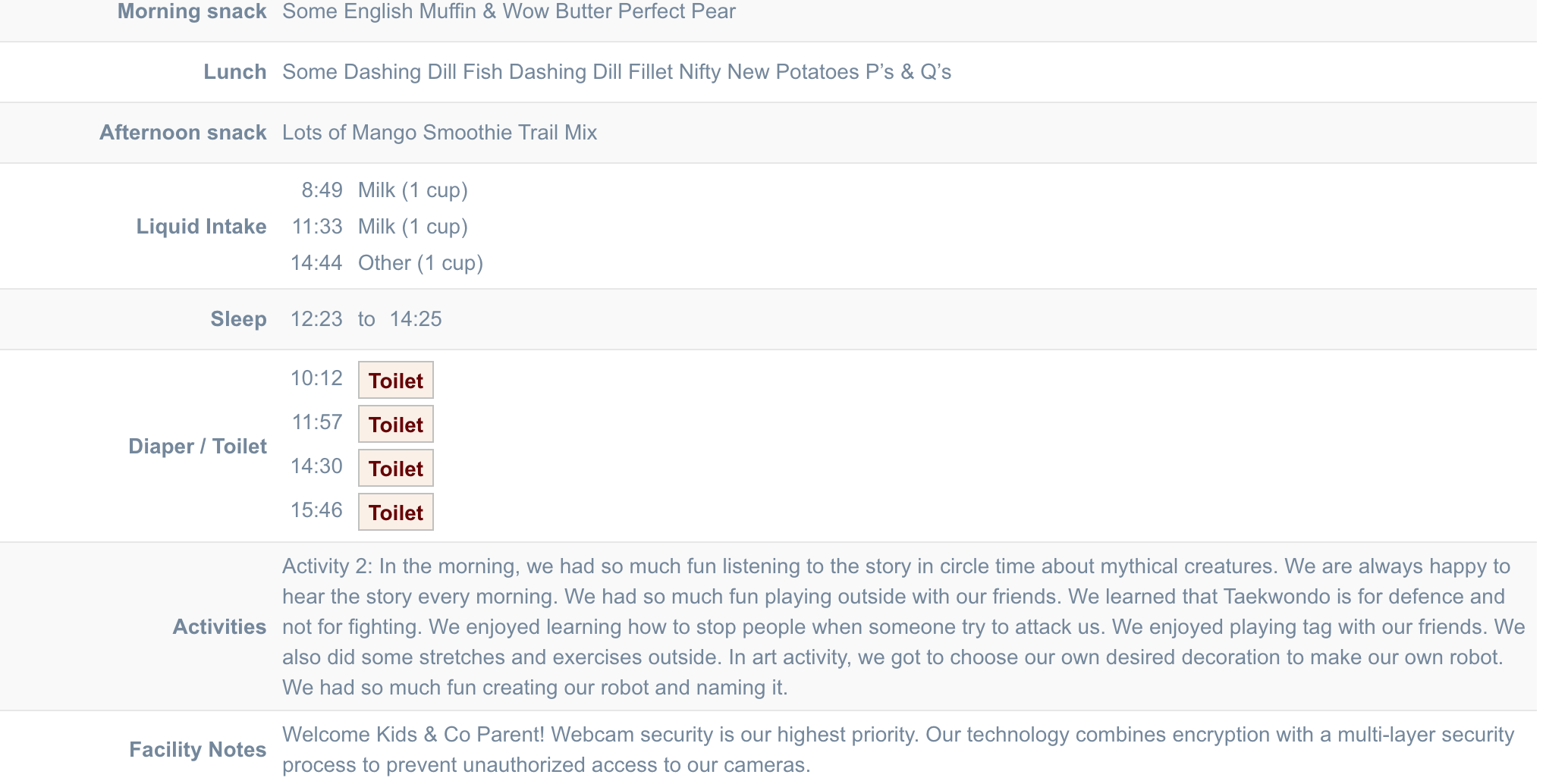 Take-Home Snack
Each Kids & Co. location provides a healthy grab n' go snack for your little one to enjoy on the way home. It's a nice little buffer to hold them over until you're home to make supper – and you didn't have to prepare, pack, or stop in somewhere else to get it!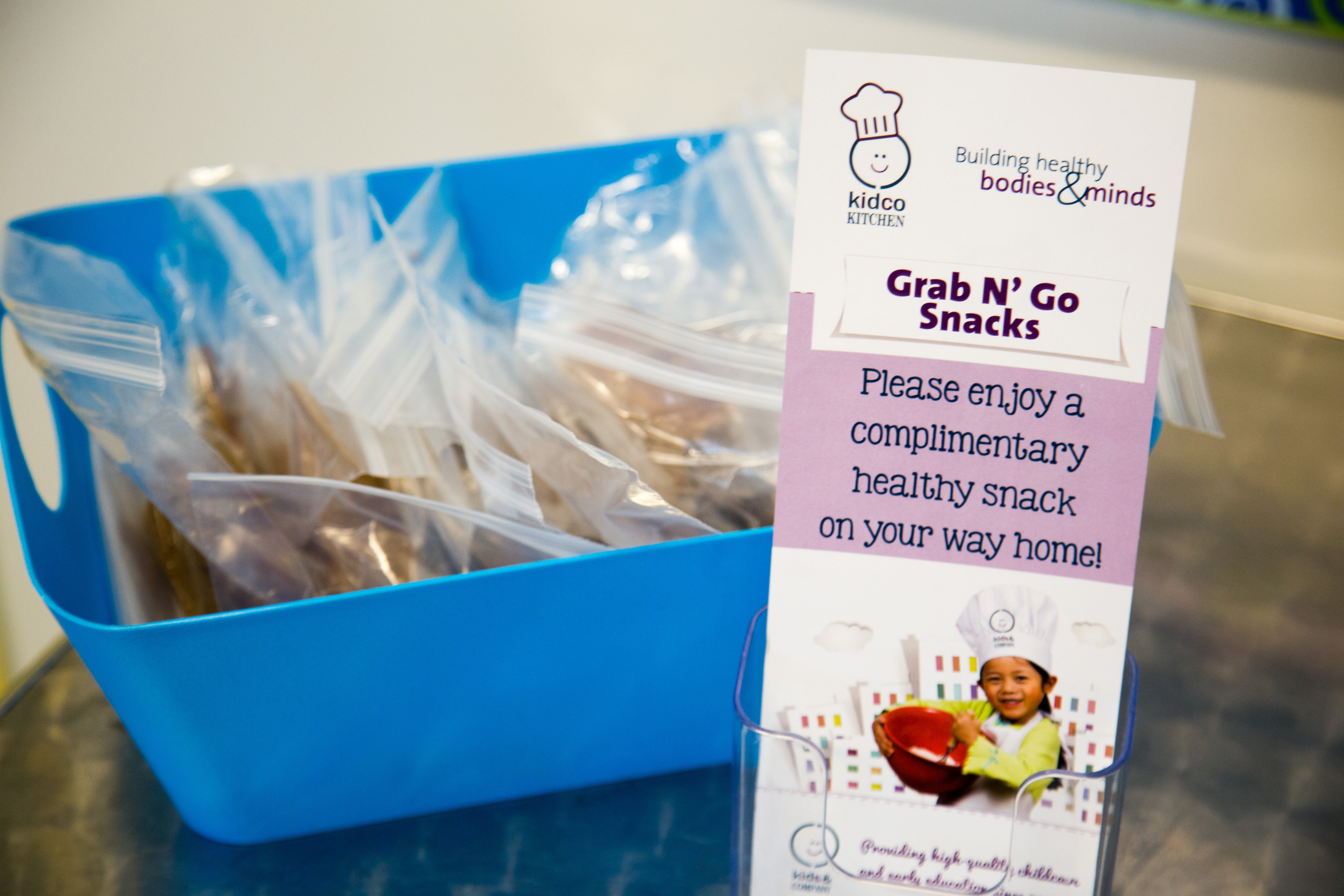 See where Kids & Company is located in your area.
In partnership with Kids & Company. Services were provided in exchange for this blog post. As always, thoughts and opinions are mine. 
Pin this to Your Parenting Tips and Childcare boards and follow me on Pinterest here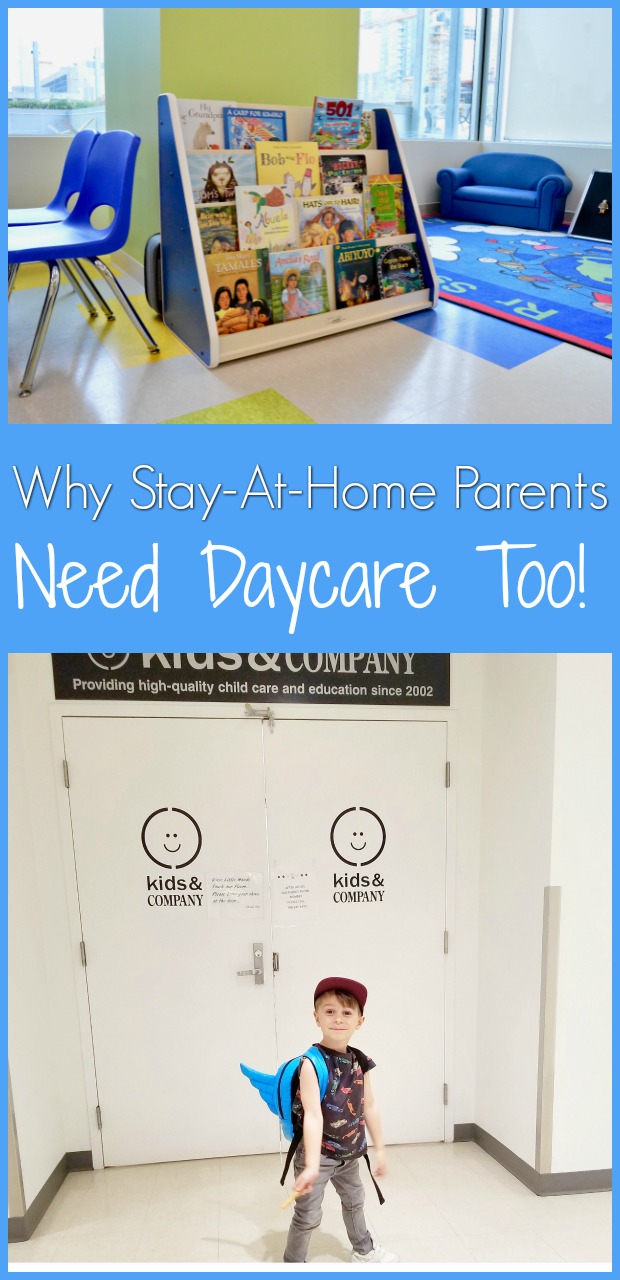 Other Posts You'll Like
Time Saver: FREE Prescription Delivery
How To Become A Resilient Parent
Five Fun Ways To Encourage Your Toddler To Become Independent
xx