Details on how you could win a new car, plus other amazing prizes including fuel for five years! Plus, learn about the most convenient way to gas up and wash your vehicle, guaranteed to save you time and money.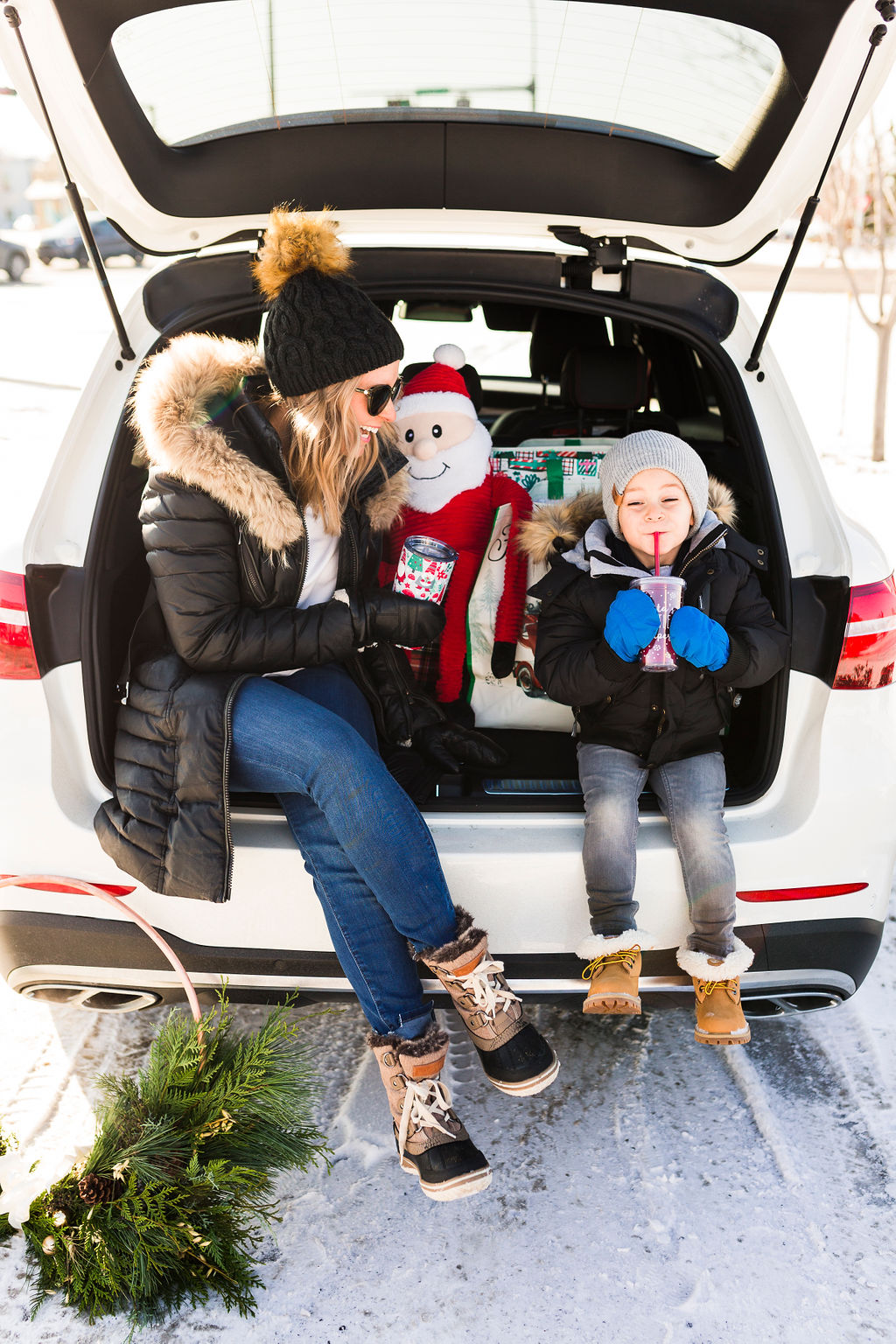 I can't believe how quickly fall is flying by! September to December is definitely the busiest time of the year in our household. Like you, I'm sure, we're on the road more than usual through the holiday season. Whether it's picking up hosting supplies, shopping for Christmas gifts, or heading out of town to visit family, we're fuelling up our vehicles more than normal this time of year!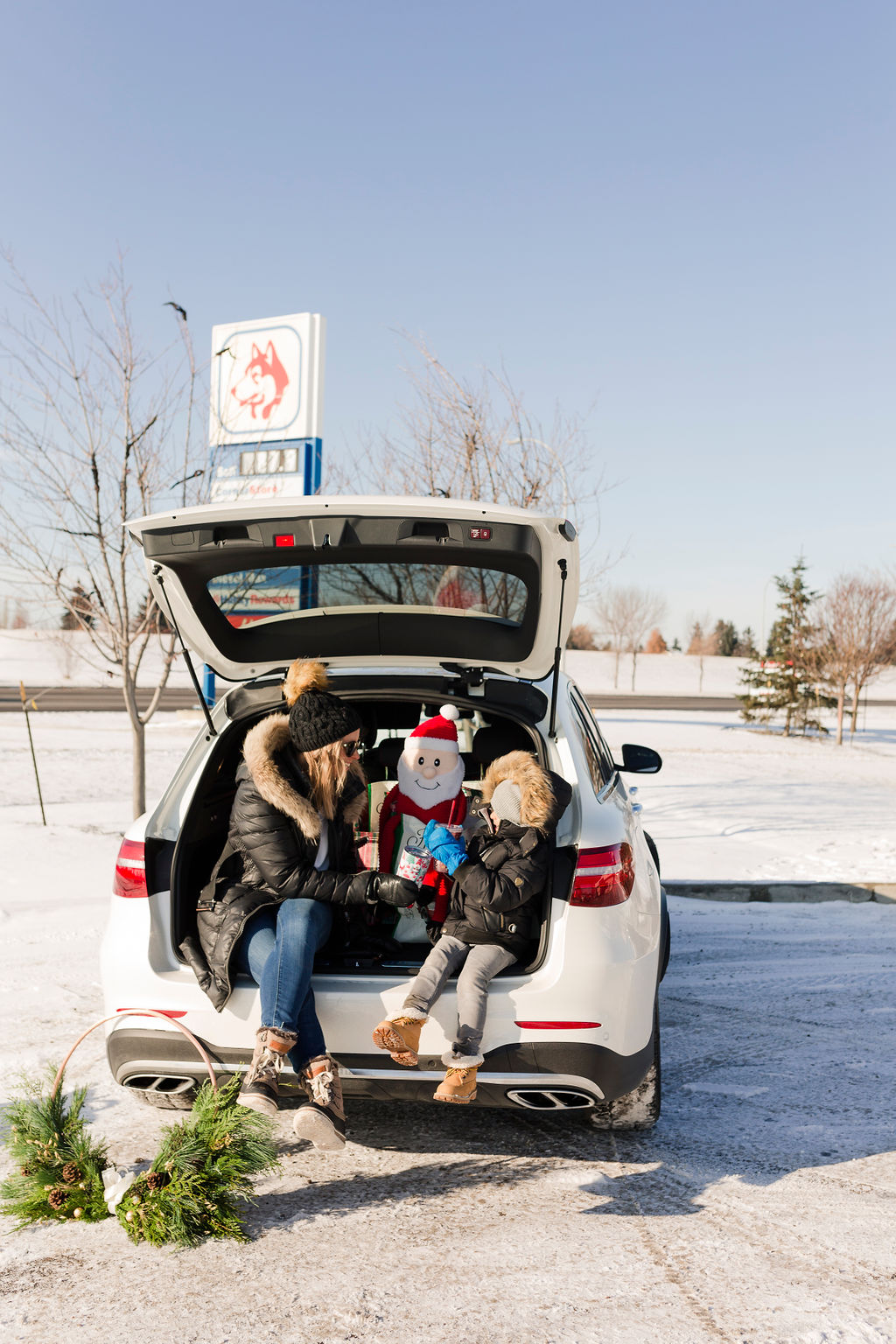 With all these extra visits to the gas station, I was excited to hear about what they're doing at Husky. Gassing up at Husky could mean a shiny new car for you (or someone you love)! That's right…Husky is giving you a chance to win a new car!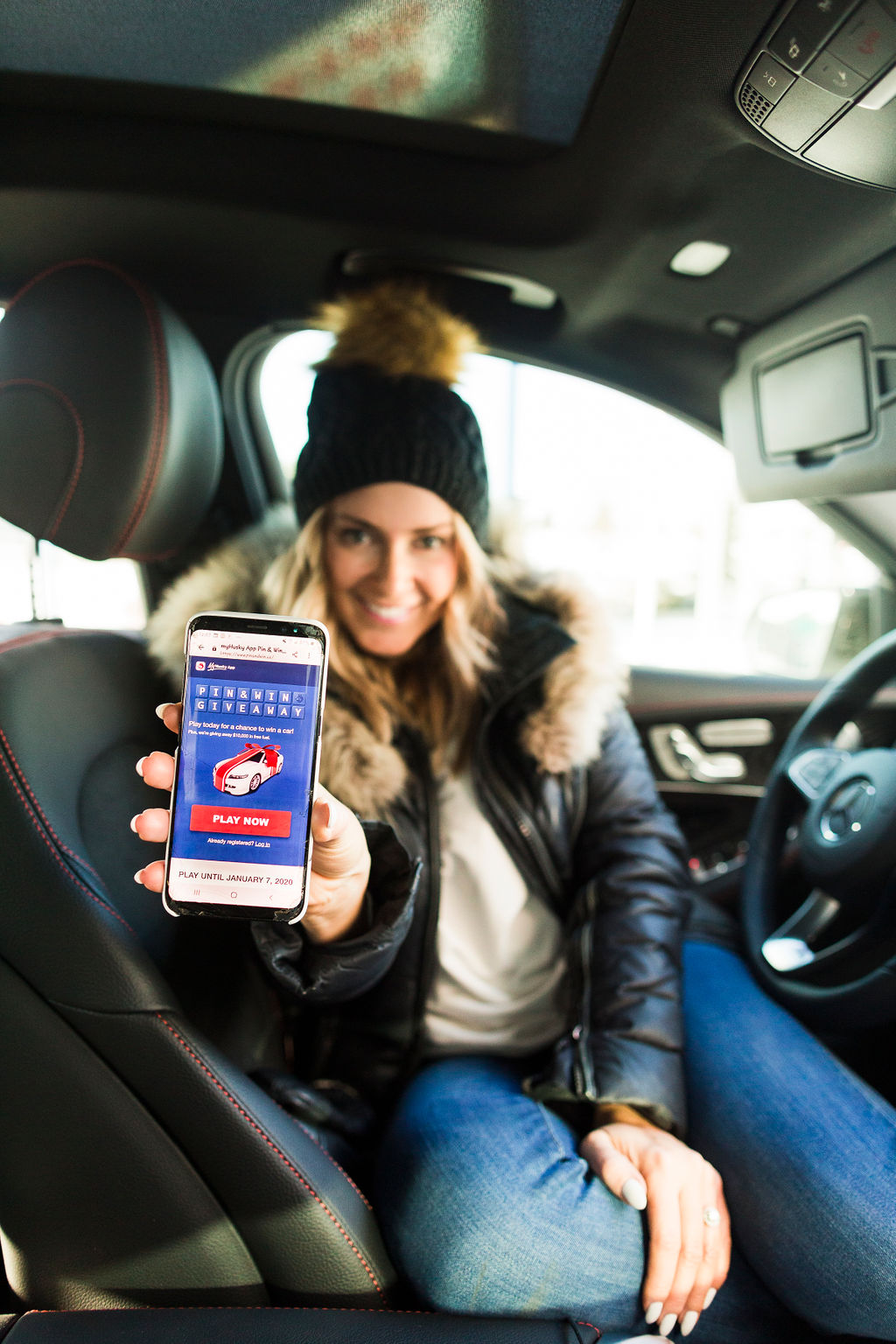 Other amazing prizes include fuel for five years and fuel for one year, as well as instant wins for free car washes and in-store products!
PINandWIN Contest
You can enter the contest via PIN codes inputted at PINandWIN.ca. To win any prizes, you must be a myHusky Rewards member (more on that further down in this post).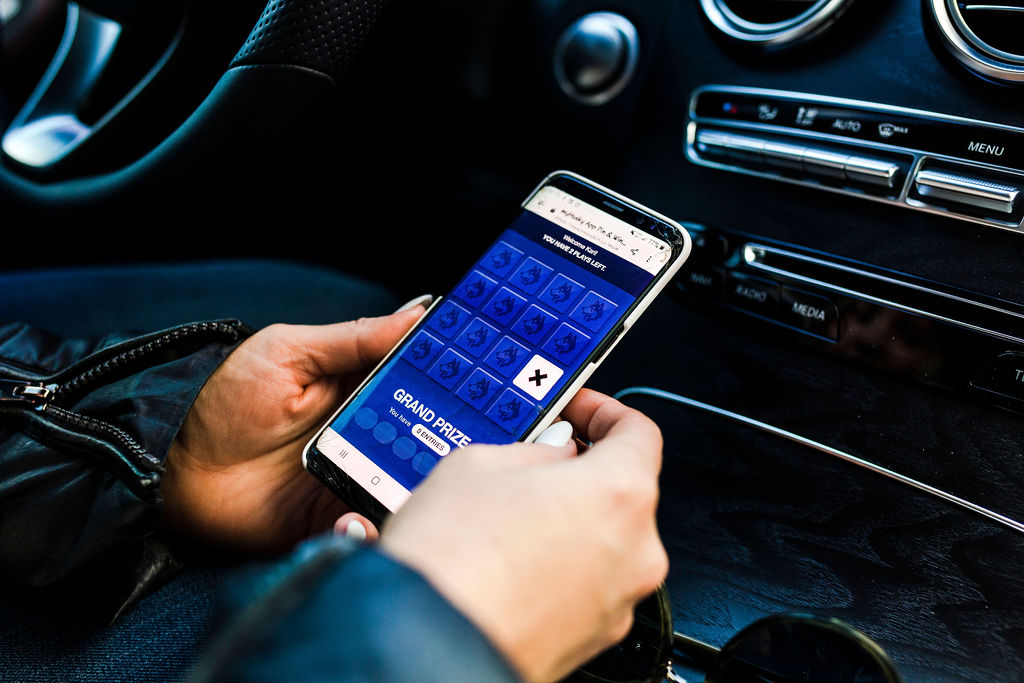 *Use the code MYHUSKY for five FREE plays right now at PINandWIN.ca!
Get The myHusky App
I'm definitely the type to look for best bang for buck. We've been using the myHusky App since the spring, and it's the best! This app (which you easily download straight from your phone's app store) allows you to use Secure Mobile Pay to buy both fuel and car washes from the comfort of your vehicle. Not only that, you can earn free fuel and rewards with the digital myHusky Rewards card! As a mom, I love it because I'm saving time at the pump while my kiddo waits in the car. As a business owner, I love it because my digital receipts are saved in the app, with all the information neatly stored for tax purposes.
Car Washes on The App
I was so happy to see Husky recently make car wash selection available on the app! This minimizes the time we're out of the vehicle, away from our kids. No more inserting your card, punching in your banking details, selecting a car wash, and then waiting for the receipt to print – all while standing outside (in freezing temperatures for much of the year)! Now, you can manage this task from the comfort of your cozy warm vehicle. Learn more about the myHusky App here.
Find A Station
There's nothing easier than locating a Husky station using the myHusky App. Often times, I'm looking for specific features like a car wash, ATM, lottery services, etc. The app lists all services available at each Husky location, including whether or not that station has a car wash. It's such a helpful tool that saves me valuable time.
Rewards Earned
There's another perk of the myHusky App, as well – you can redeem your points earned through the app by going in-store for things like road trip treats, Husky gift cards (hello, stocking stuffers!), car washes, gas, and other items!
Download the myHusky app here and enter the PinandWin contest here.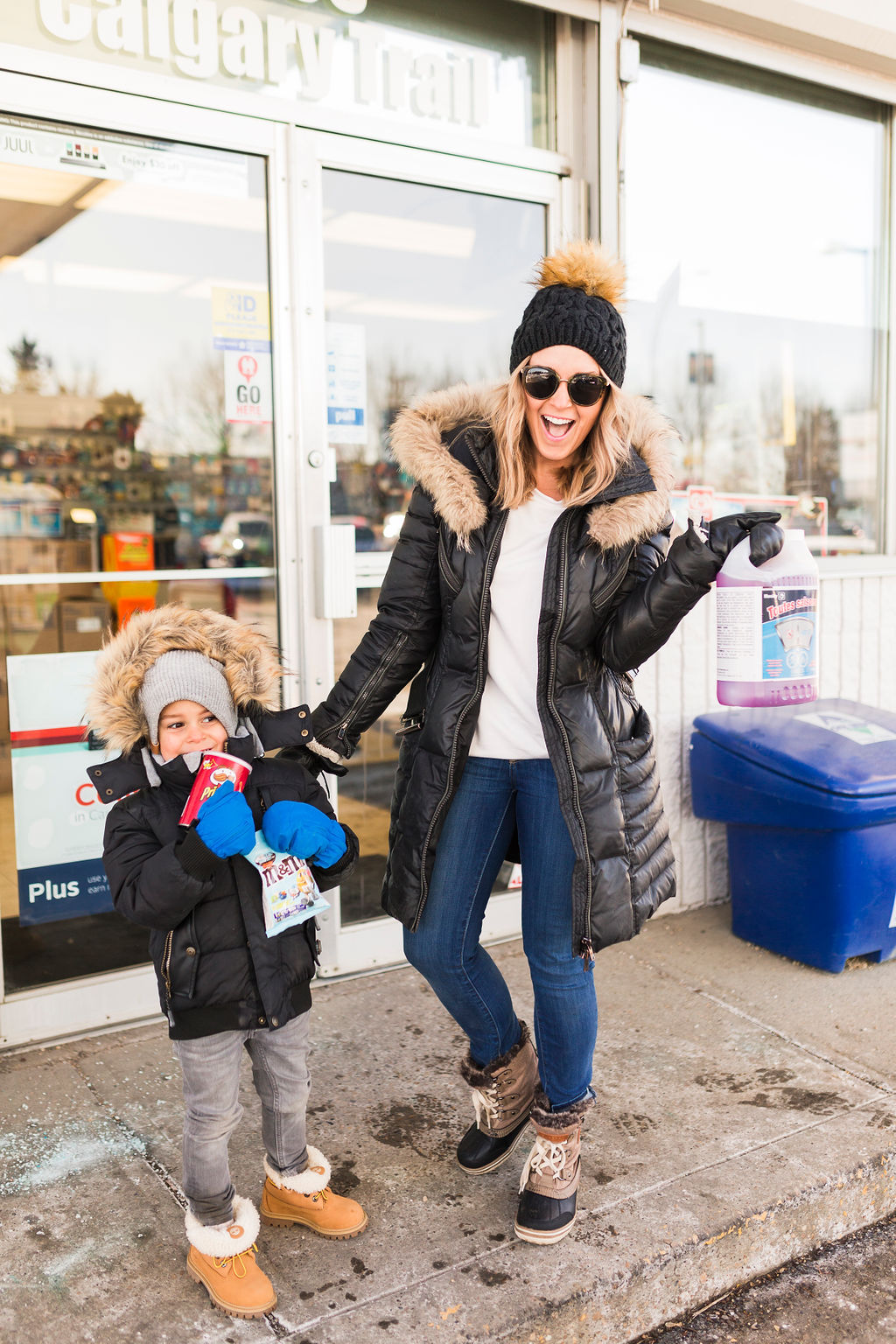 Thank you to Husky Energy Inc. for sponsoring this post. As always, thoughts and opinions are mine.
Don't forget to Pin this to your Parenting Time Saver and Favourite Apps boards and follow me on Pinterest here!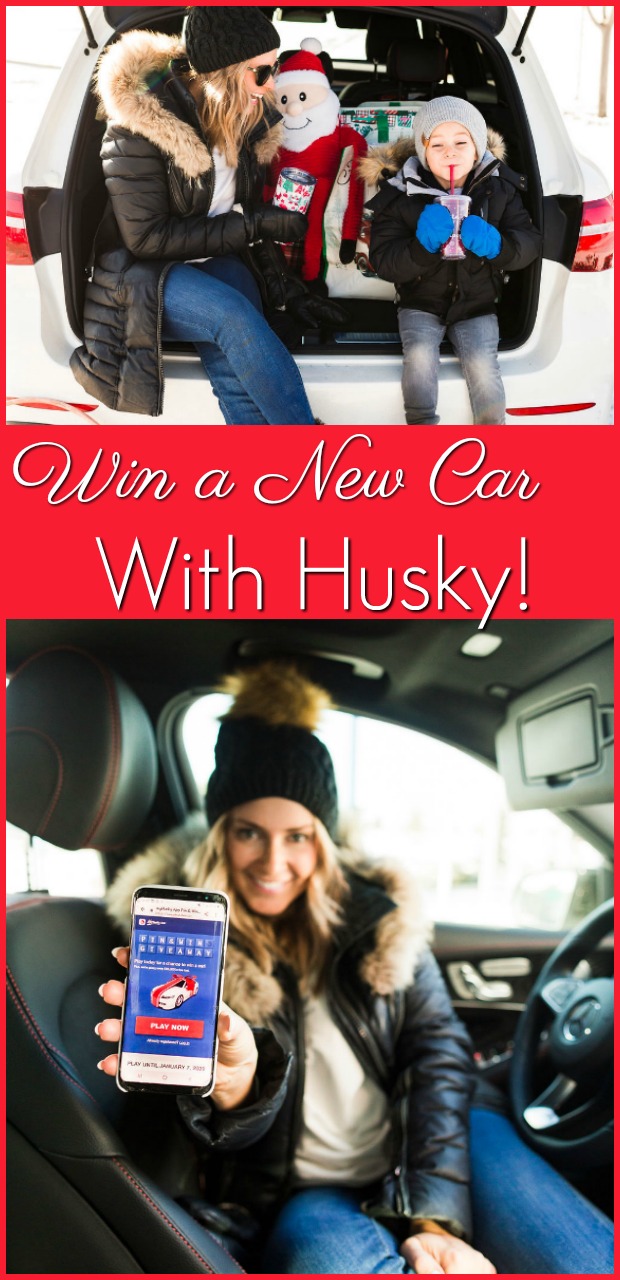 xx