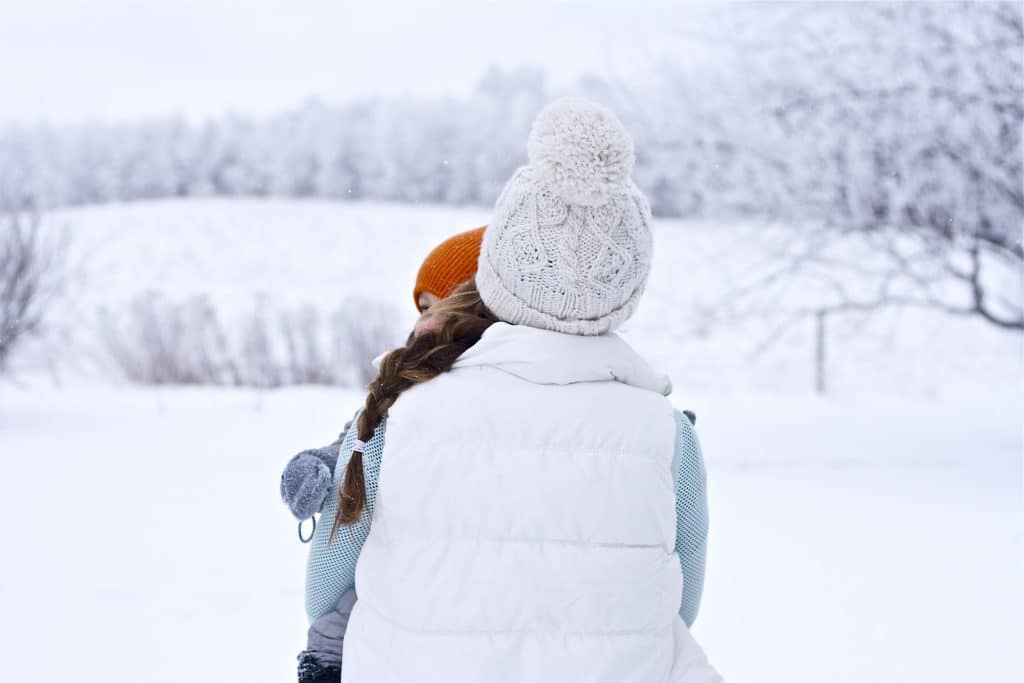 Destination: Middle of Nowhere, Saskatchewan
Purpose of the Trip: Winter fun with Papa and DeeDee (my parents)
Any chance Wyatt can spend with either set of his grandparents, we take it. The beginning of the year can be pretty slow-going, so we decided to take off for some quality time.
Each trip with Wyatt is unique. Whether it's what I pack, or how I get around the airport, things are always different because Wyatt's needs and personality are constantly changing. (Read my tips on flying with a toddler.)
My parents' acreage is quite literally in the middle of nowhere. As soon as you arrive, there's an instant disconnection that's so good for the soul. It's wonderful to get out of our regular environment and away from our daily tasks, so we can focus on relaxation and fun. It also doesn't hurt that I don't have to cook and clean!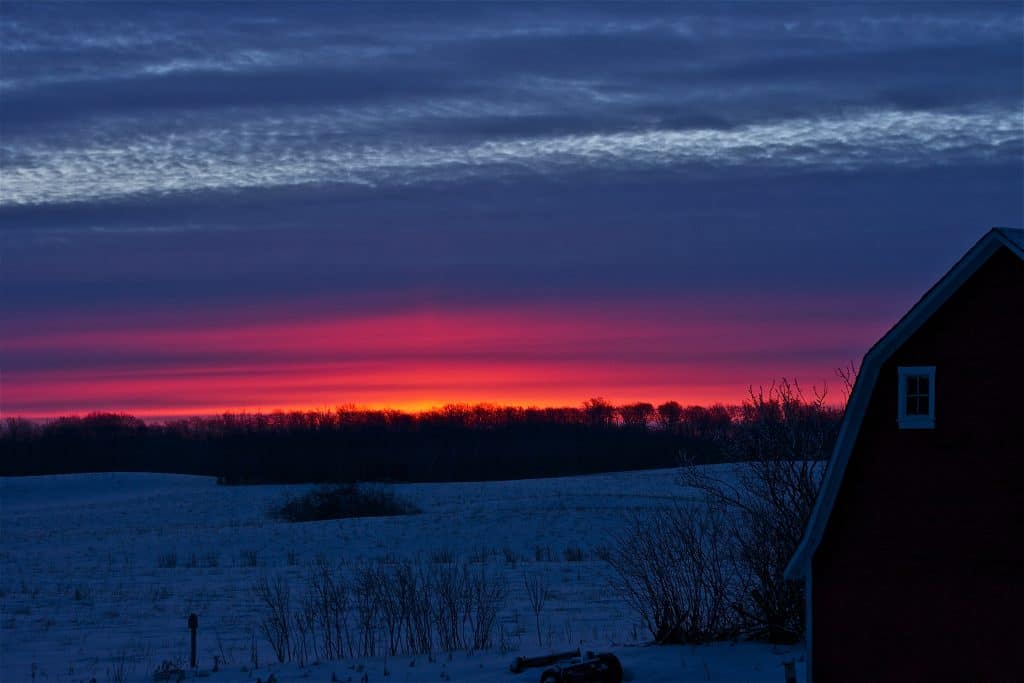 Our to-do list is simple while we're there: eat delicious food, play outside, watch movies, read, do crafts, sip tea (or wine – depending on the time of day) on the top deck overlooking the prairies, and walk the old farm road at sunset. It's the recharge I long for, and the help with Wyatt is pretty great too!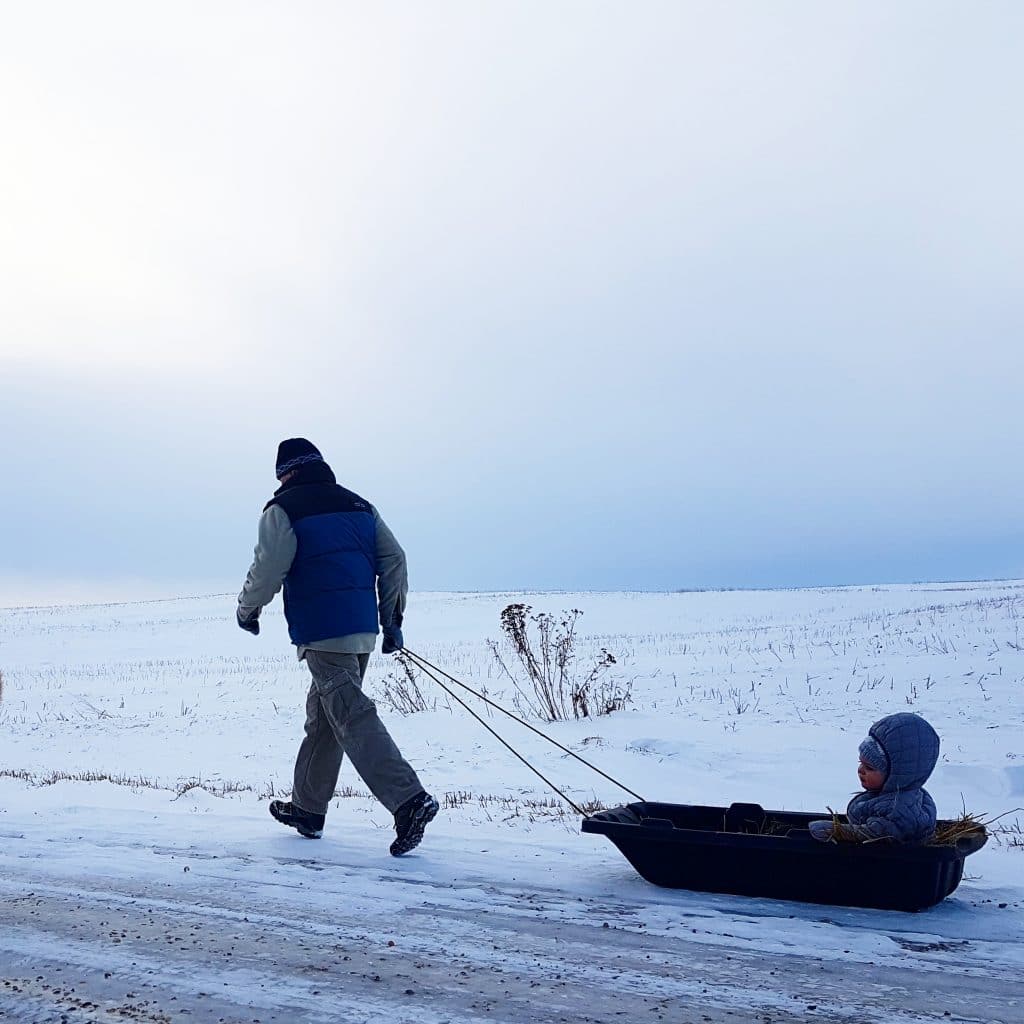 As a family, we aim to embrace every season and not let the cold stop us from getting outside. I feel like Wyatt has better sleeps after he's had fresh air.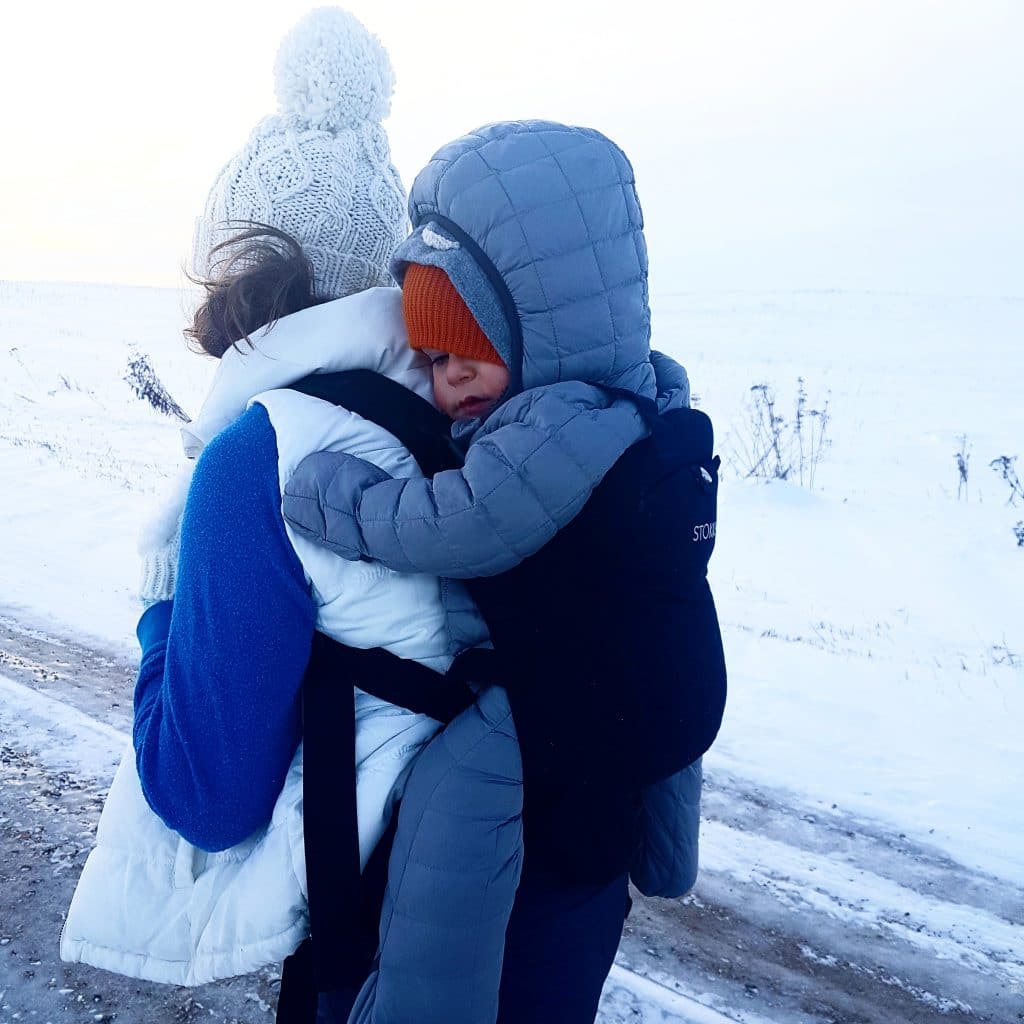 This Northface Bunting is the best for playing outside and traveling in winter, as it packs tightly. I use a few different carriers with Wyatt. We like the Stokke My Carrier for its sleek and simple design.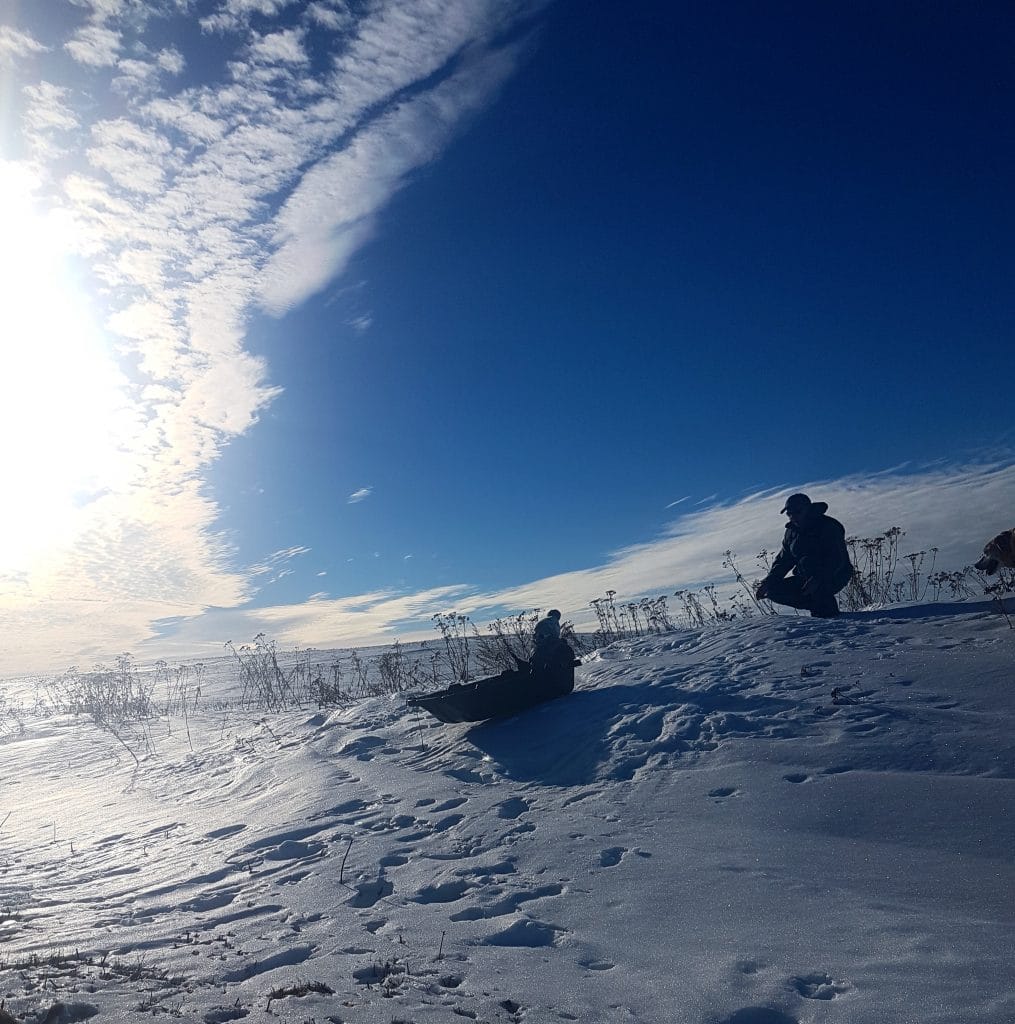 I'm the type of person who needs to exercise while I'm away, and I'm always looking for new and fun ways to switch up my routine. There isn't exactly a spin studio on every corner in The Middle of Nowhere, Saskatchewan, so I strapped on my mom's snowshoes for a great butt and leg workout!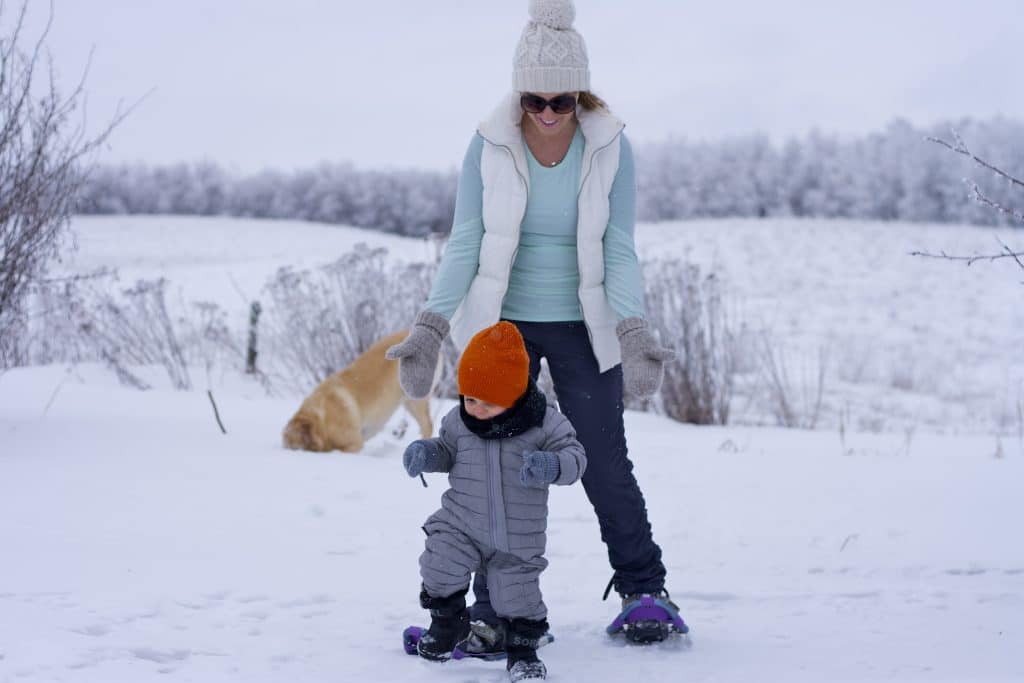 I love these pants for outdoor fun. Put them over top of a pair of fleece-lined tights and you're good to go!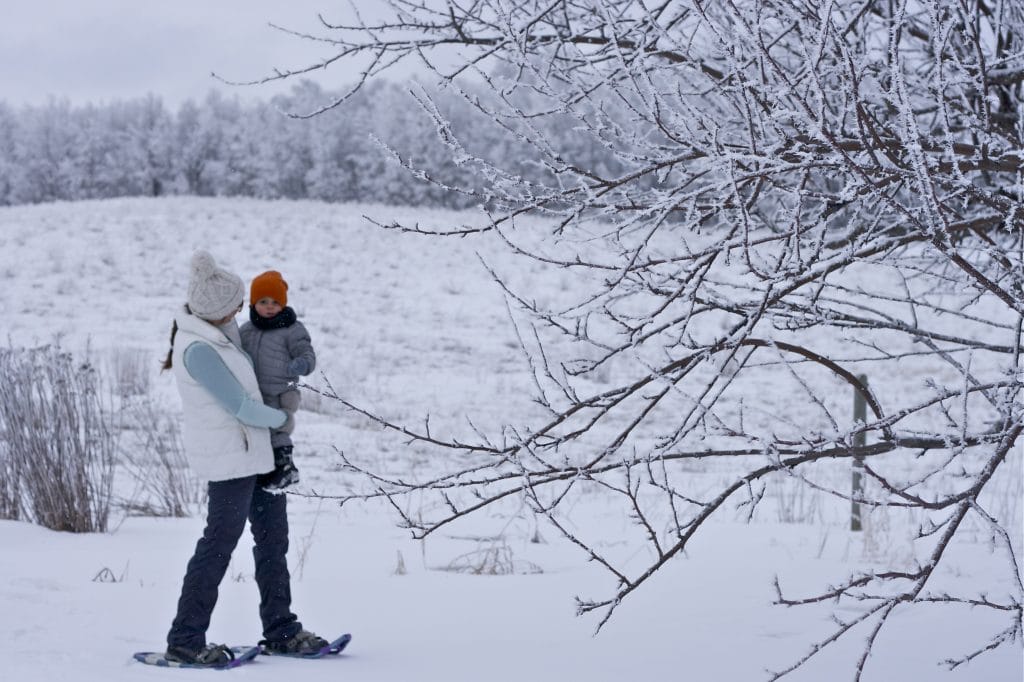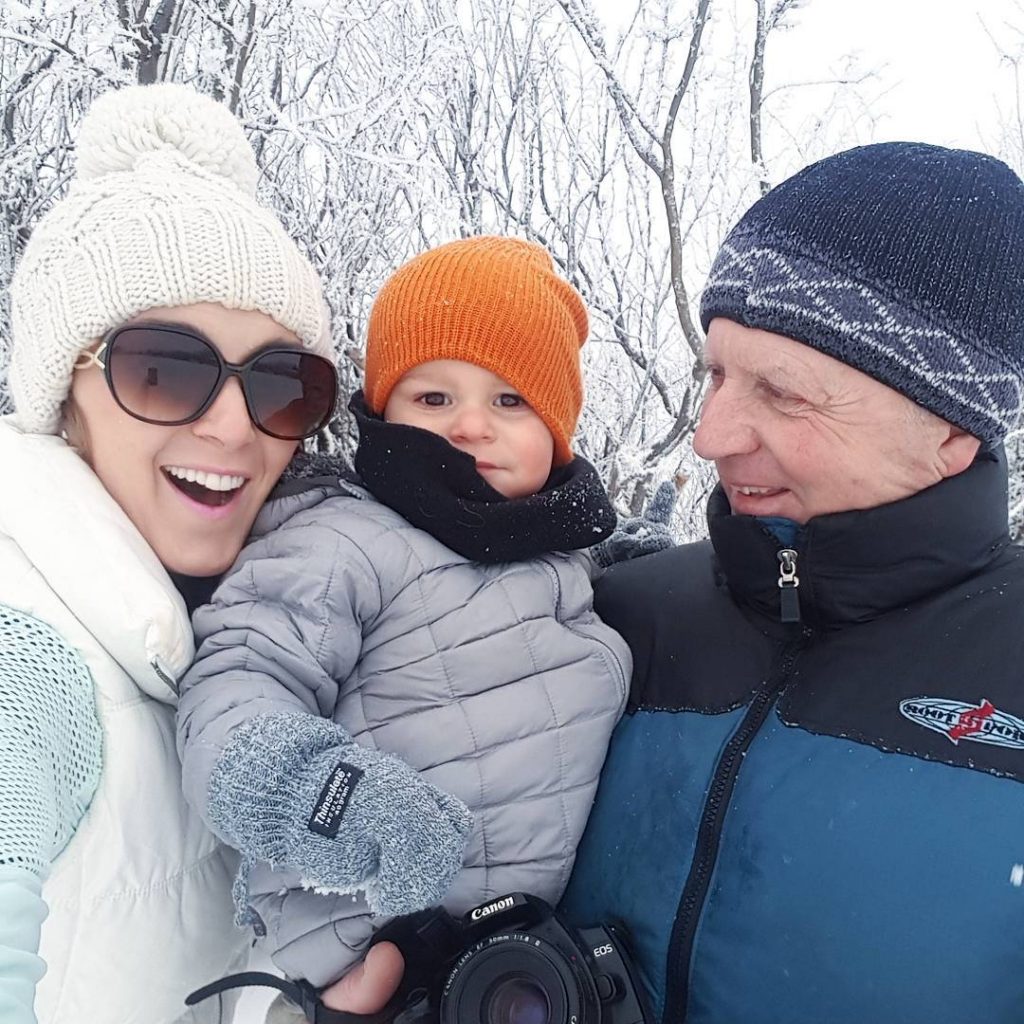 Wyatt spends most of his time outside going for walks, playing on the swings and attempting to make snow angels. (As you can see, he always loves that part!)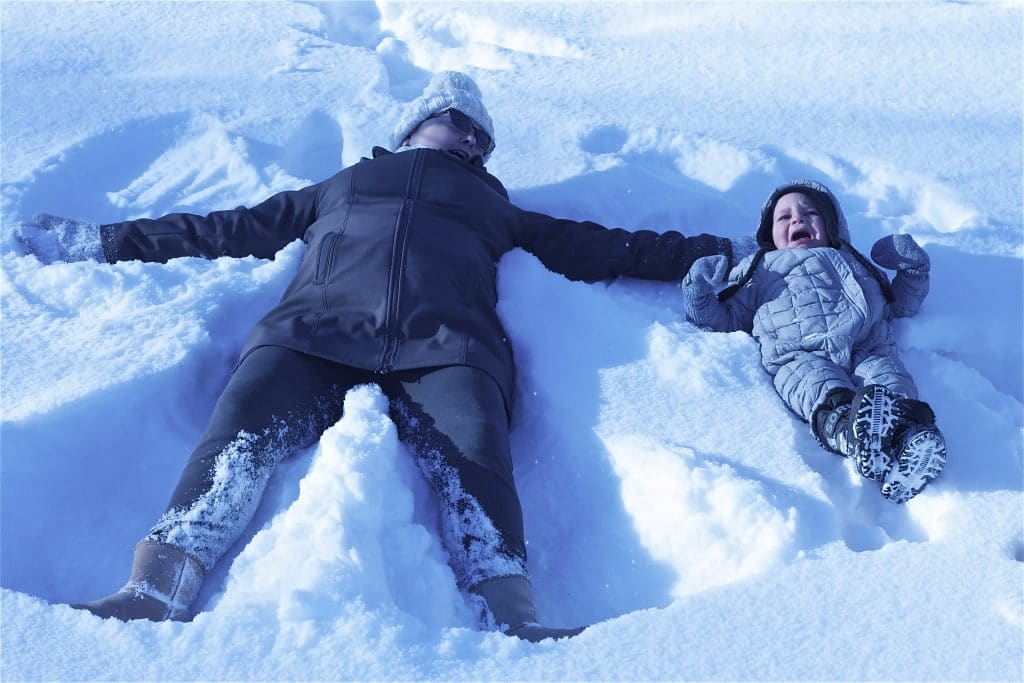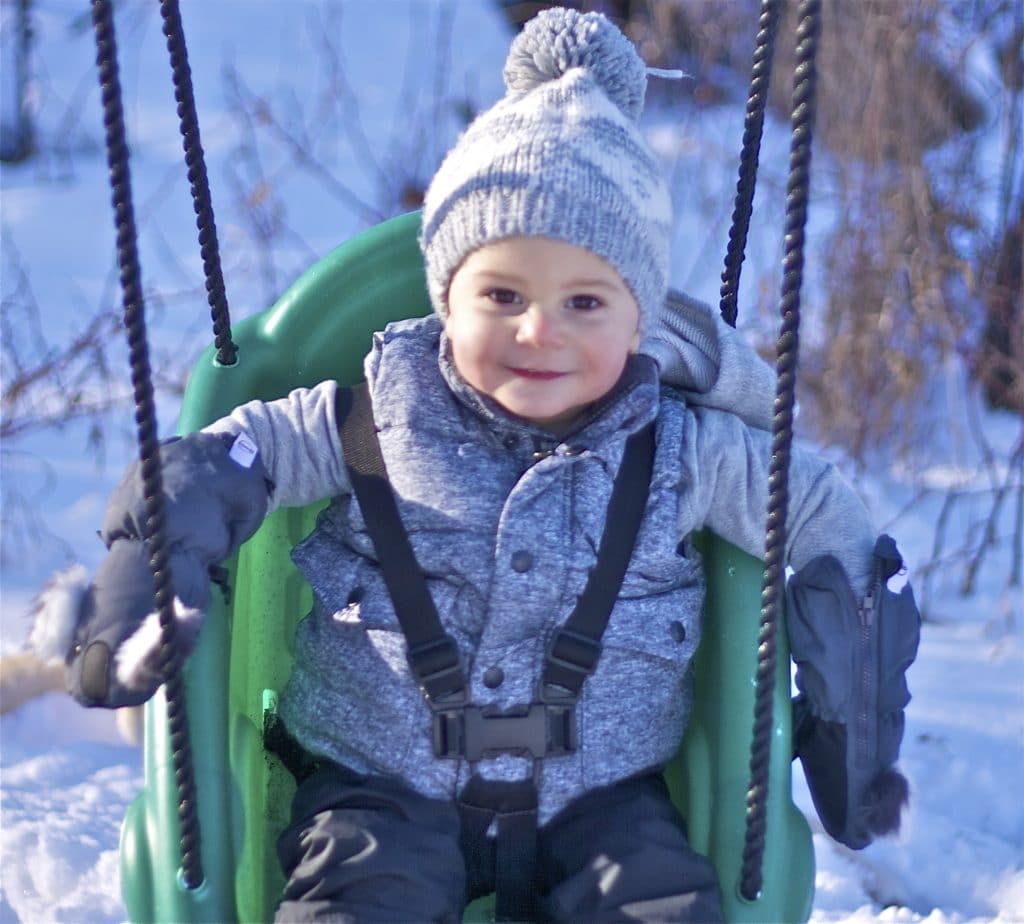 If you've read about our sleep training experience, you know Wyatt is always in his crib for naps (unless he's sick or teething). He had a really bad cold while we were at my mom and dad's, so we made an exception. I love this beautiful moment of Wyatt napping with his Papa.
I feel so blessed Wyatt has grandparents that really get into playing with him. It's such a beautiful thing to see.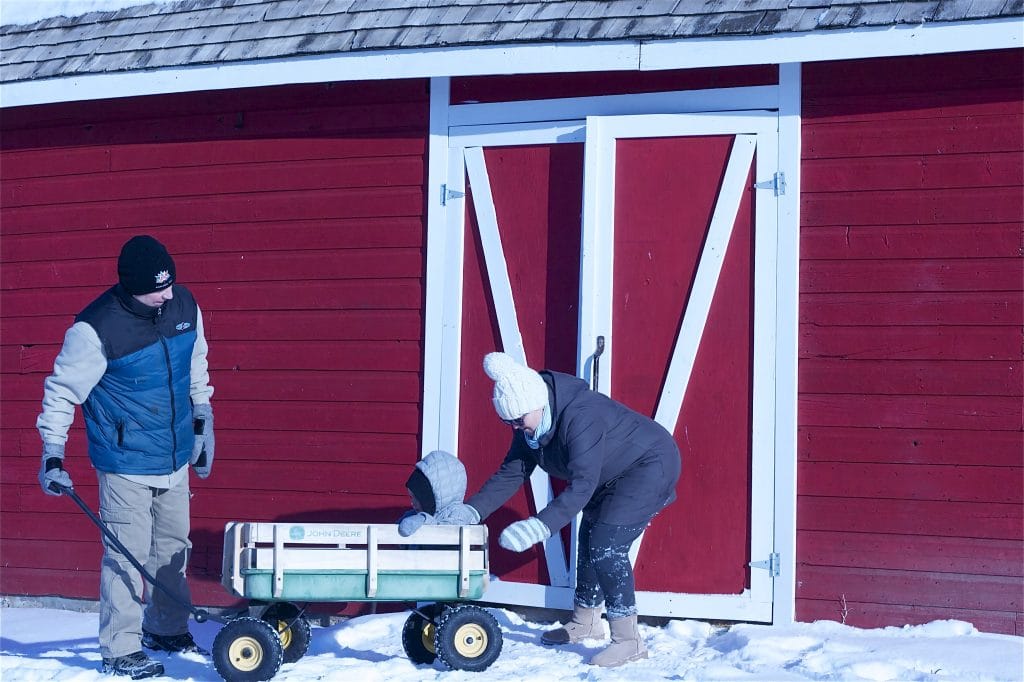 We can't wait for our next adventure! We're thinking of exploring a new city. Any suggestions?
xx