Snuggle up with your little one and dive into these 10 Magical Halloween Books For Kids!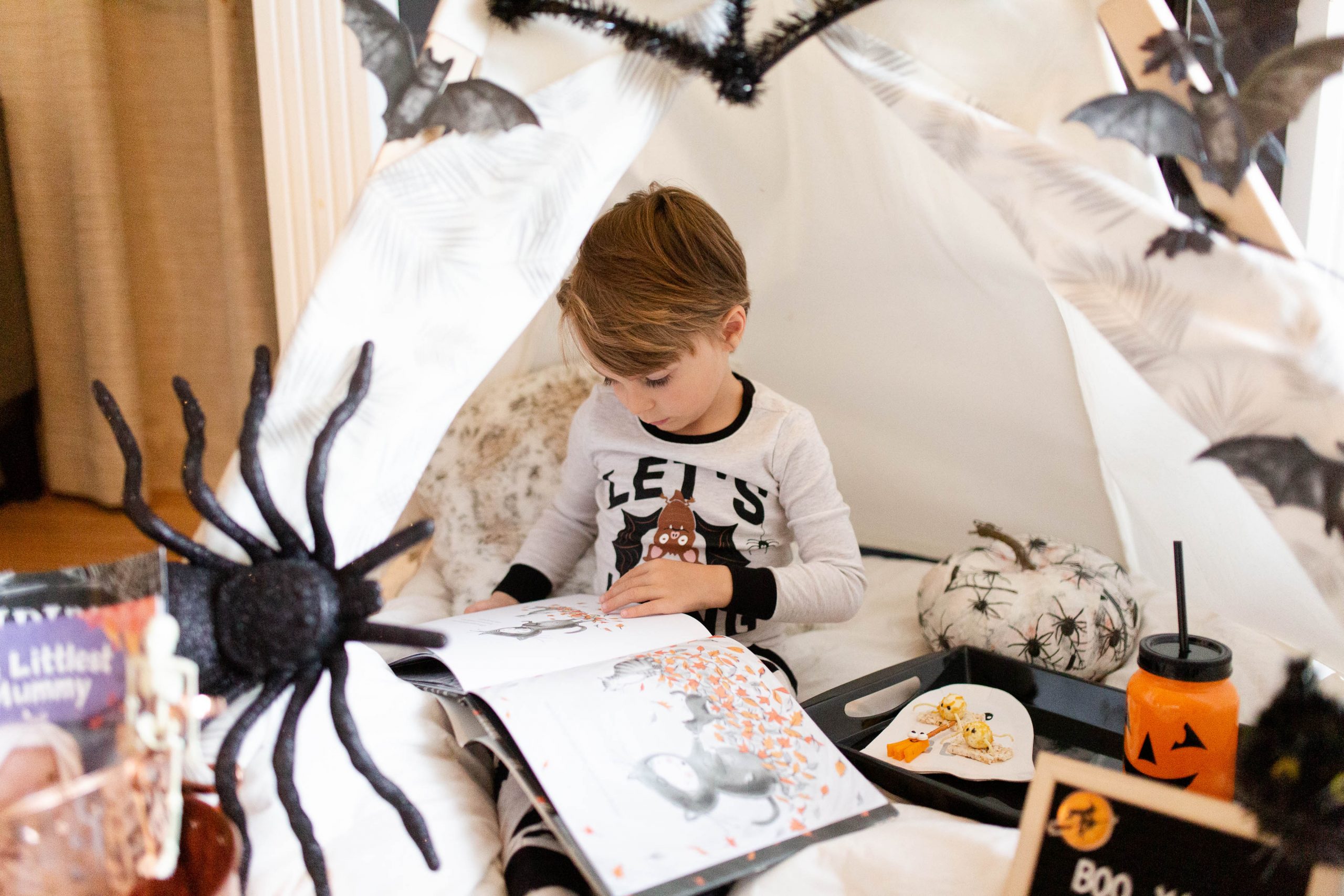 Another way to get into the spirit of the season – Halloween storytime! We love cuddling up and flipping the pages of these 10 magical books. The stories are wonderful (and often hilarious) and some of the covers are really pretty. (I've absolutely bought a book just for the pretty cover before). 🙂
Last year I created this Halloween reading and watching movies hut for Wyatt. See how I put it together here. The trick with the twinkle lights worked really well!
Today I'm sharing links to shop these 10 magical Halloween books (these are affiliate links so when you buy I do get a very small commission. Thank you for supporting KariSkelton.com)! Further down in the post, you'll also find a book organization tip that is a game-changer.

10 Magical Halloween Books
Please share some of your favourites in the comment section below! Each comment will be entered for a $25 online Chapters gift card! Good luck!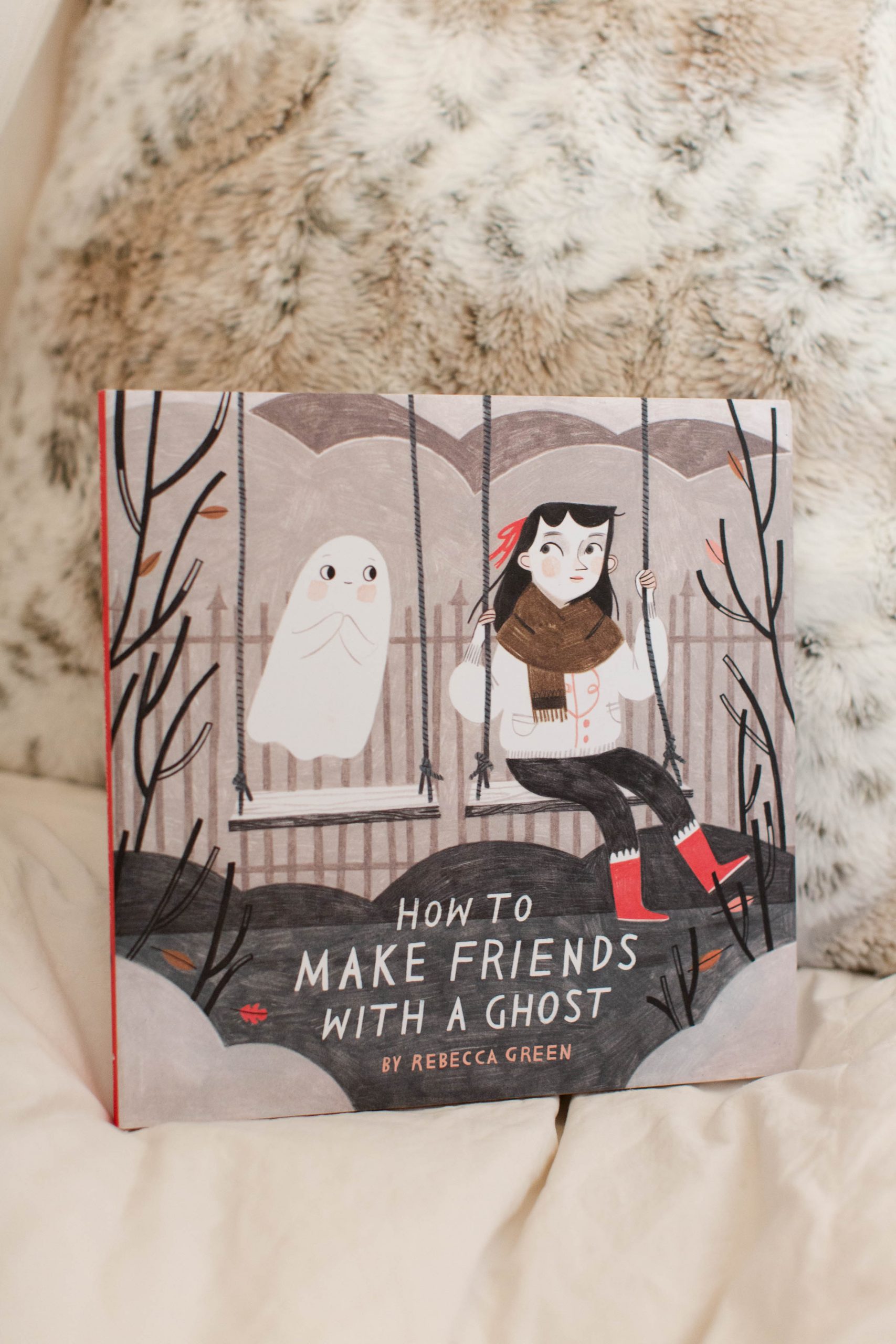 Kid's Books Organization Tip
If you're feeling overwhelmed with SO many books taking over your house, consider storing the books away by season. I use Ziploc Big Bags, label with a sharpie, and pack away in storage until a few weeks before they're needed. It really helps to preserve the quality of your books as well.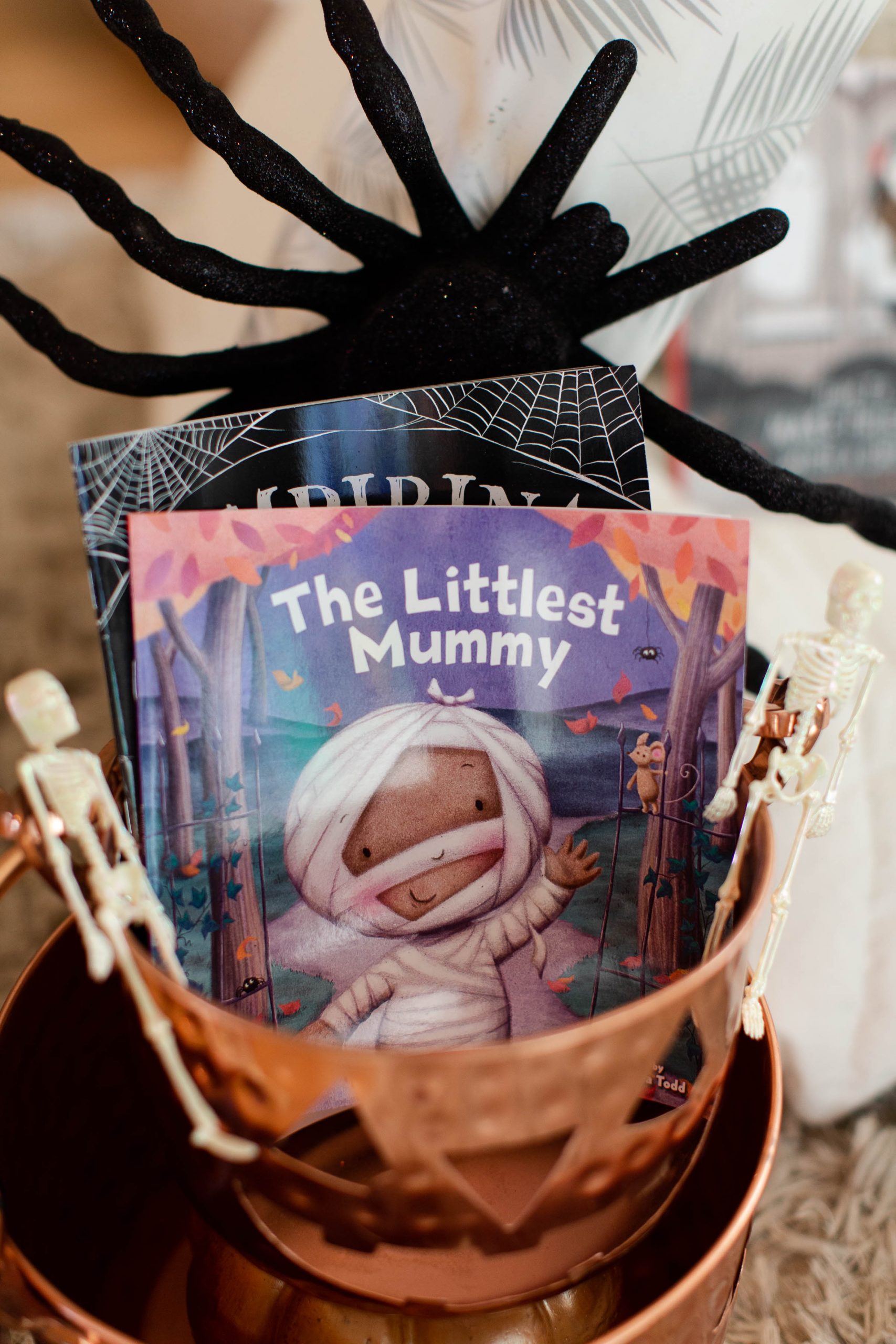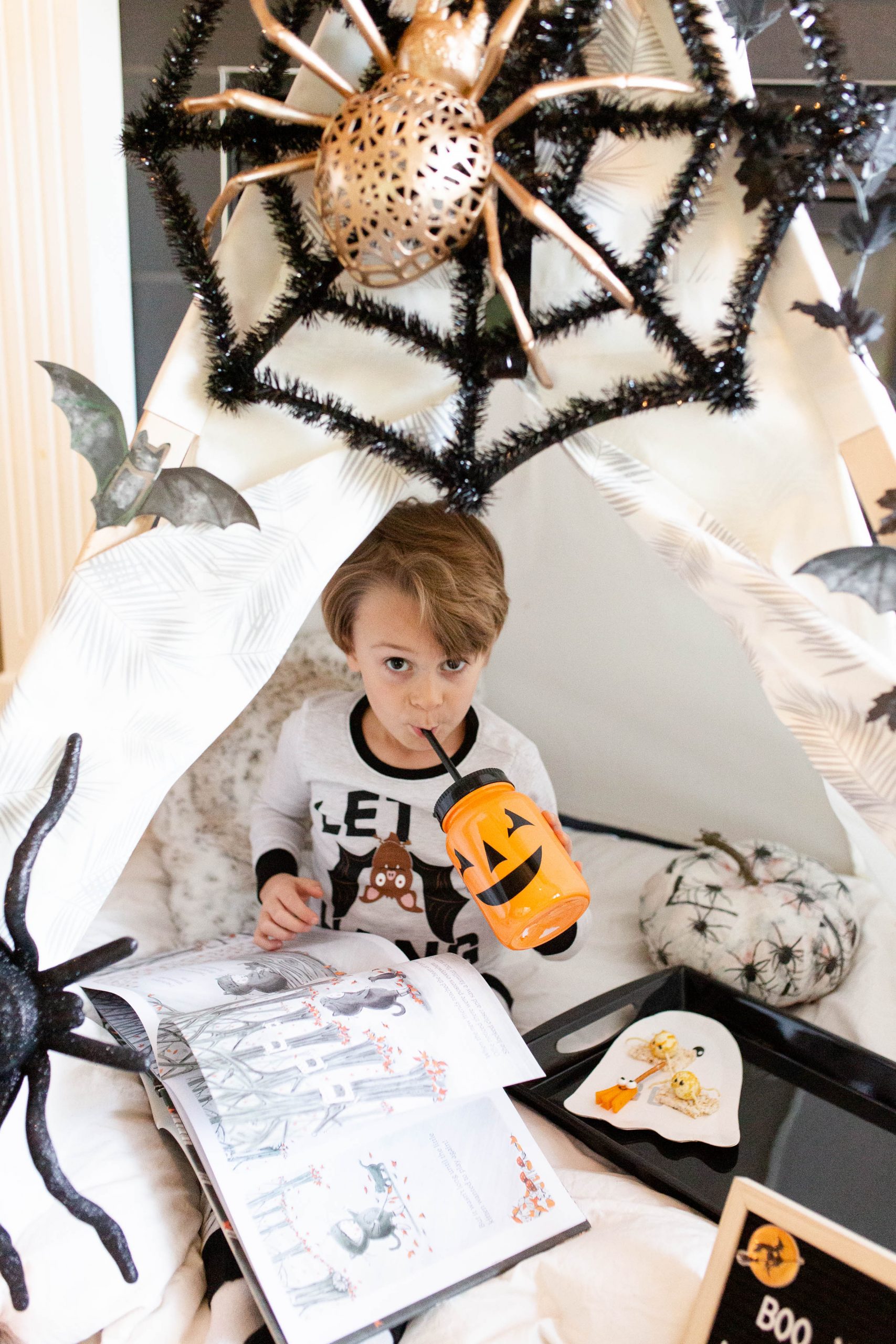 Photos: Dallas Curow
Pin this to your Halloween Books For Kids board and follow me on Pinterest here. Interested in pinning to my boards? Just message me there.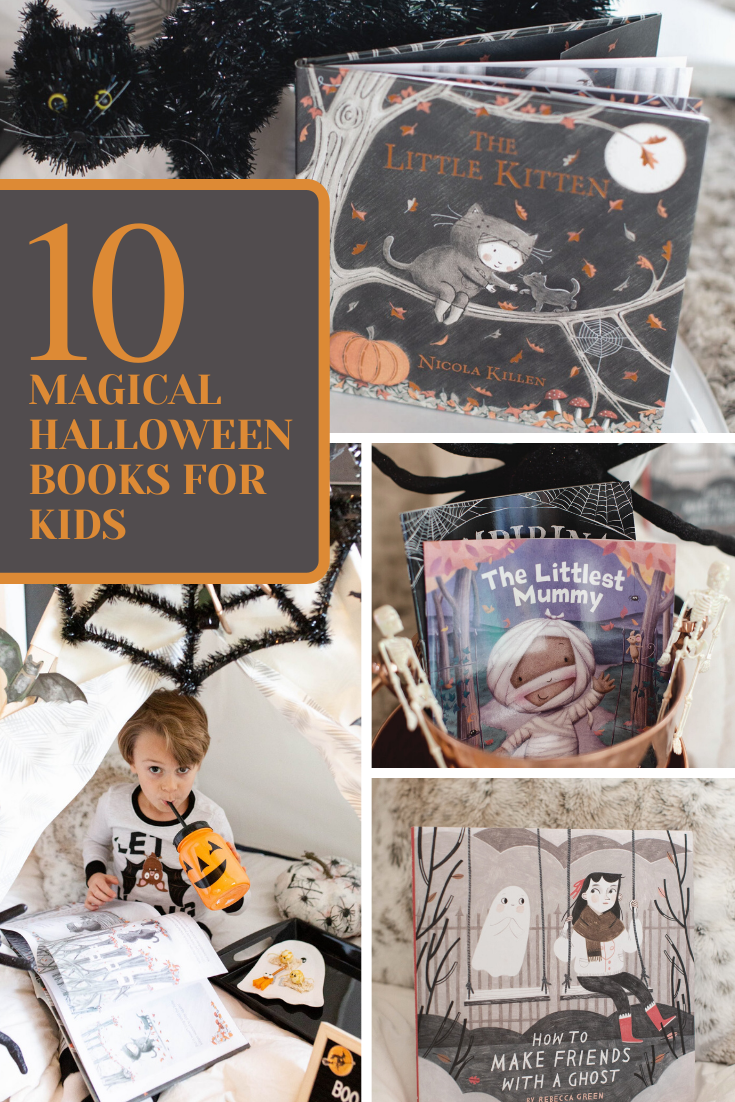 Other Posts You'll Love:
My Roasted Pumpkin Seeds Trick
Our Toy Story Halloween Costumes
Five Simple Halloween Crafts For The Last-Minute Parent
xx