I've got you covered! 24 days of Elf on the Shelf ideas and how to strategize ahead of time so you don't get burned out.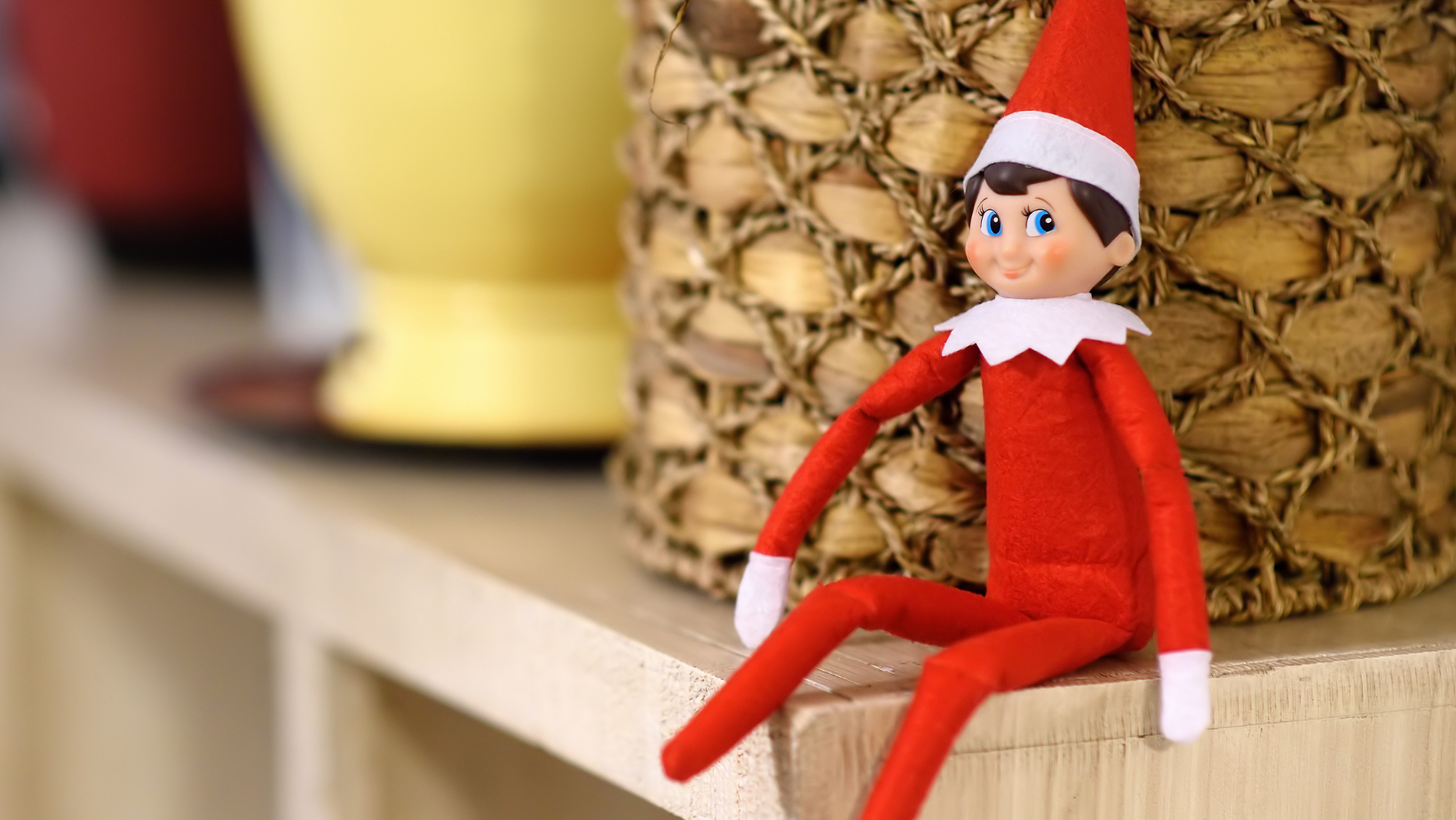 A few years ago when I took a poll on my Instagram on whether or not to start the Elf on the Shelf tradition, it was about 50/50. 🙂 I know some of you dread it but do it anyway and others who live for it – like me! LOL! I LOVE planning out what our little Elf will get up to and gathering everything we'll need. Today I'm sharing everything you'll need for 24 days of Elf on the Shelf ideas we've done in the past.
I think if you've landed here you already know the Elf on Shelf history but allow me for a moment anyway to explain how this started. From Elfontheshelf.com:
The Elf on the Shelf® is a fun-filled Christmas tradition that has captured the hearts of children everywhere who welcome home one of Santa's Scout Elves each holiday season. The magical Scout Elves help Santa manage his nice list by taking note of a family's Christmas adventures and reporting back to Santa at the North Pole nightly. Each morning, the Scout Elf returns to its family and perches in a new spot, waiting for someone to spot them. Children love to wake up and race around the house looking for their Scout Elf.

You can tell Santa's Official Scout Elves apart from other elves at the North Pole because they arrive in their official solid red jumpsuit with their very own storybook called The Elf on the Shelf: A Christmas Tradition. Ready to adopt your own Scout Elf?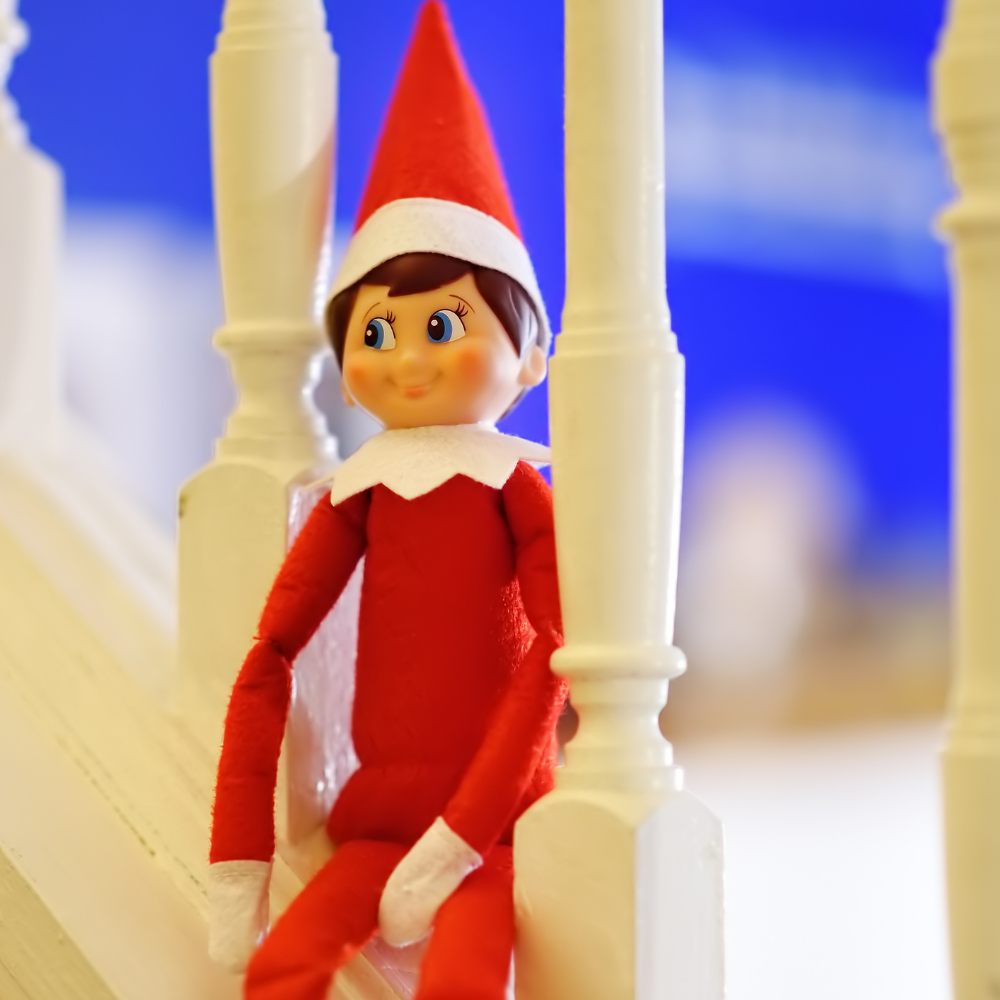 How To Strategize
Your best plan of action is to come up with everything ahead of time. In the long run, this is going to save you so much time and stress! Research and decide on your ideas for the 24 days and then go gather everything you'll need. This way, you're not left scrambling when the busyness of the holiday season catches up. You can always sprinkle in a new idea here and there throughout the weeks but this way you've at least got a backup plan.
Be sure to follow along on my Instagram stories as I share the daily shenanigans of our Elf – Candi – with even more fresh new ideas for you!
Each night after your kiddo falls asleep, check your list, grab your items and you're set! Feel free to use my 24 Days of Elf on the Shelf Ideas list below. Just click on the photo to access your FREE pdf!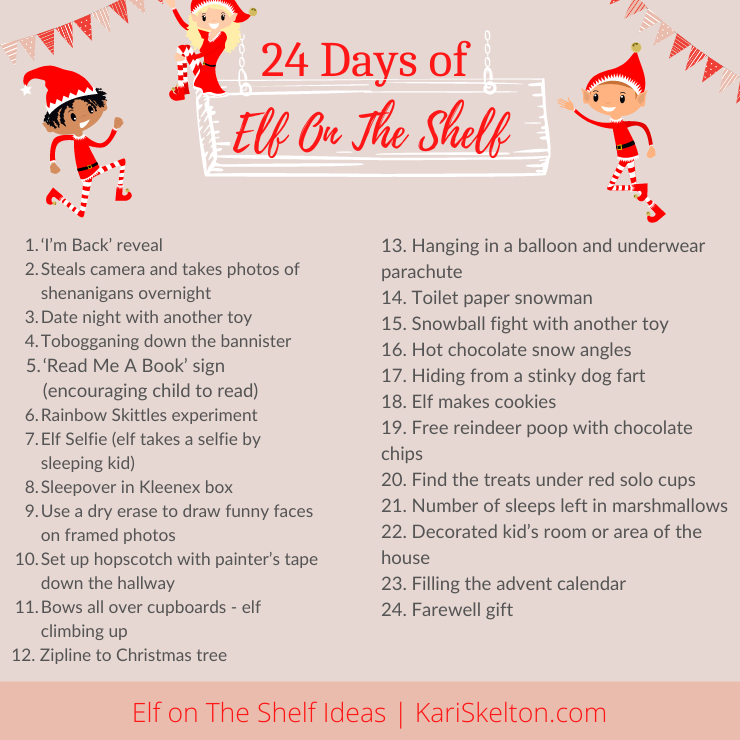 Bows on Cupboards
You'll Need: Bag of Christmas bows
Setup: Place bows all over your kitchen cupboards, living room built-ins or even the staircase. Secure your elf through one of the cupboard handles. Your little one can come up with all sorts of theories on what the elf was trying to do!
Toiletpaper Snowman
You'll Need: Three rolls of toilet paper and an orange and black marker.
Setup: Draw your cute snowman face on one roll of toilet paper and black dots for buttons down the other two. Stick your elf inside the toilet paper rolls with its arms up like it's peeking out of the snowman. Place the elf hat sticking out of the top roll.
Three More Ideas
Stinky Fart: Fold your elf inside an overturned mason jar with a sign that explains whose smelly toot they're hiding from. In this case, it was our dog, Moses. LOL!
Reindeer Poop: Reindeer decorations are a bonus but if not, place a whole bunch of chocolate chips around your elf with a sign that reads "Free Reindeer Poop!"
Spa Day: Fill a bowl with marshmallows and have your elf's feet inside like a pedicure. Use baby facecloths as towels for your elf's body and hair. You can even set up little tea lights and have jazzy Christmas music playing.
Snap-Happy Elf
You'll Need: An instant camera works best for this one but work with what you've got. We love the Canon Ivy CLIQ+ Instant Camera Photo Printer. A great Christmas gift idea! Shop here (affiliate link).
Setup: The idea is your elf was snapping photos of their fun overnight to show off in the morning. You can set up a cute display with twinkle lights and Christmas decor.
Zipline to The Christmas Tree
You'll Need: Festive straws, a binder clip, and a roll of jute.
Setup: Weave the jute through a whole bunch of straws and secure one end to your Christmas tree and one end to a curtain rod (or whatever is available). Place your clip over the straws and weave your elf's hands through the handle part of the clip. Wrap the elf's legs around the zipline and you're set!
Sneaking Into The Cookies
You'll Need: Jar of Christmas cookies
Setup: position your elf sticking out of the jar of cookies like she was stealing some. You could even have cookie crumbs all over the surface below.
Filling The Advent Calendar
You'll Need: Advent calendar
Setup: Position your elf in front of the calendar filling up the days to come. Last year we filled our advent with Christmas jokes for kids. Get those here! 
More Ideas
Snowball Fight: Set up a snowball fight with your elf and another toy using big and little marshmallows for the snowballs and icing sugar for the snow.
Sleepover: Made an Elf bed out of a Kleenex box and set them up in your kids room to be discovered in the morning.
Undies Parachute: Blow up three balloons and tie them to a ribbon with your kids' undies attached. Place your elf in the undies like a parachute.
Sleeping Selfie
You'll Need: A camera phone or instant camera.
Setup: Snap a photo of your elf with your sleeping child (oh, the pressure of getting busted!!) and lay the photo out for them to find in the morning. If you're using your phone you can show your kid your phone and say the elf must have stolen your phone while you were sleeping to snap the picture. Who was holding the camera? It's magic, of course.
Read a Book To Me
You'll Need: A sign and a Christmas book.
Setup: Create the sign and either have the book right there or your kid can go grab one. It's the sweetest thing to watch your little one read a book to their eld.
Three More Ideas
Skittle Experiment: Have your elf encourage your kid to try the rainbow skittles experiment. You'll need Skittles, a paper plate, and a cup of water.
Kleenex Snowballs: Stick your elf upside down in a Kleenex box with rolled up tissue around the box for snowballs. You could also include another toy that is in on the fun!
Christmas Cookie Baking: You need to get some baking done anyway so make it like your elf did the job. Lay out the finished product and elf with baking supplies, including a cookbook or recipe online. You could include a sing that reads "I baked cookies for you!".
Find The Treats
You'll Need: A bunch of red solo cups and a few candy treats (maybe some leftover Halloween candy).
Setup: Hide the treats under the cups and your kid has the find them. Set your elf up with a sign announcing what to do.
Three More Ideas
Countdown: With mini marshmallows, write out how many sleeps are left. You can even stick your elf in the jar of mallows for fun,
Hot Chocolate Snow Angel: Your elf got into your hot chocolate station and made some snow angels – marshmallows and candy everywhere!
Sledding: Make your own sled or pick one up from Claus Couture and set your elf up down the bannister with a sign.
Decorate The Door
You'll Need: A few Christmas decorations and something to get your elf up high to decorate. We used our son's firetruck but you could stack blocks or even setup your own stepping ladder.
Setup: Prop up your elf and make it look as though they decorated your kids' door. Wrapping the whole door would be a fun idea too.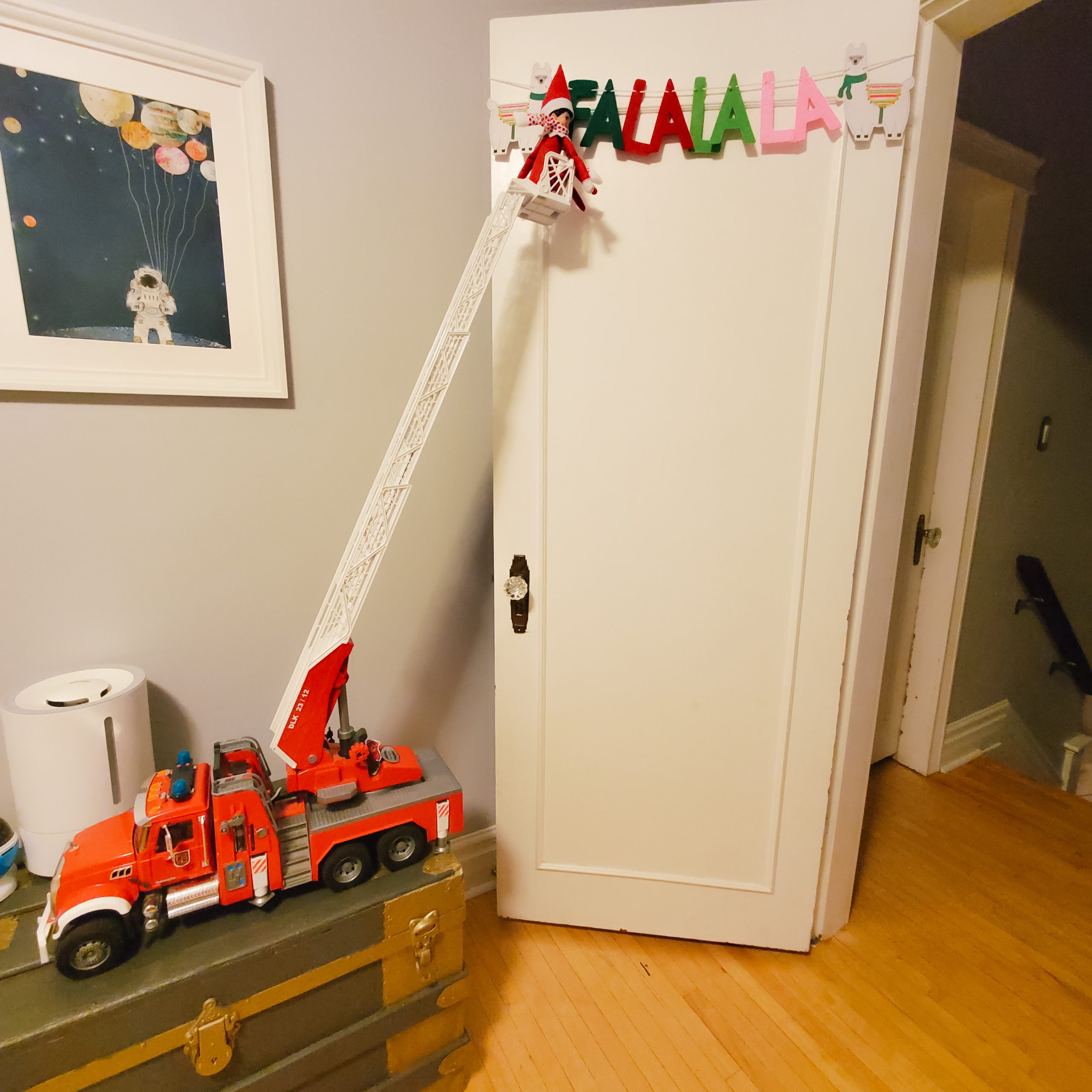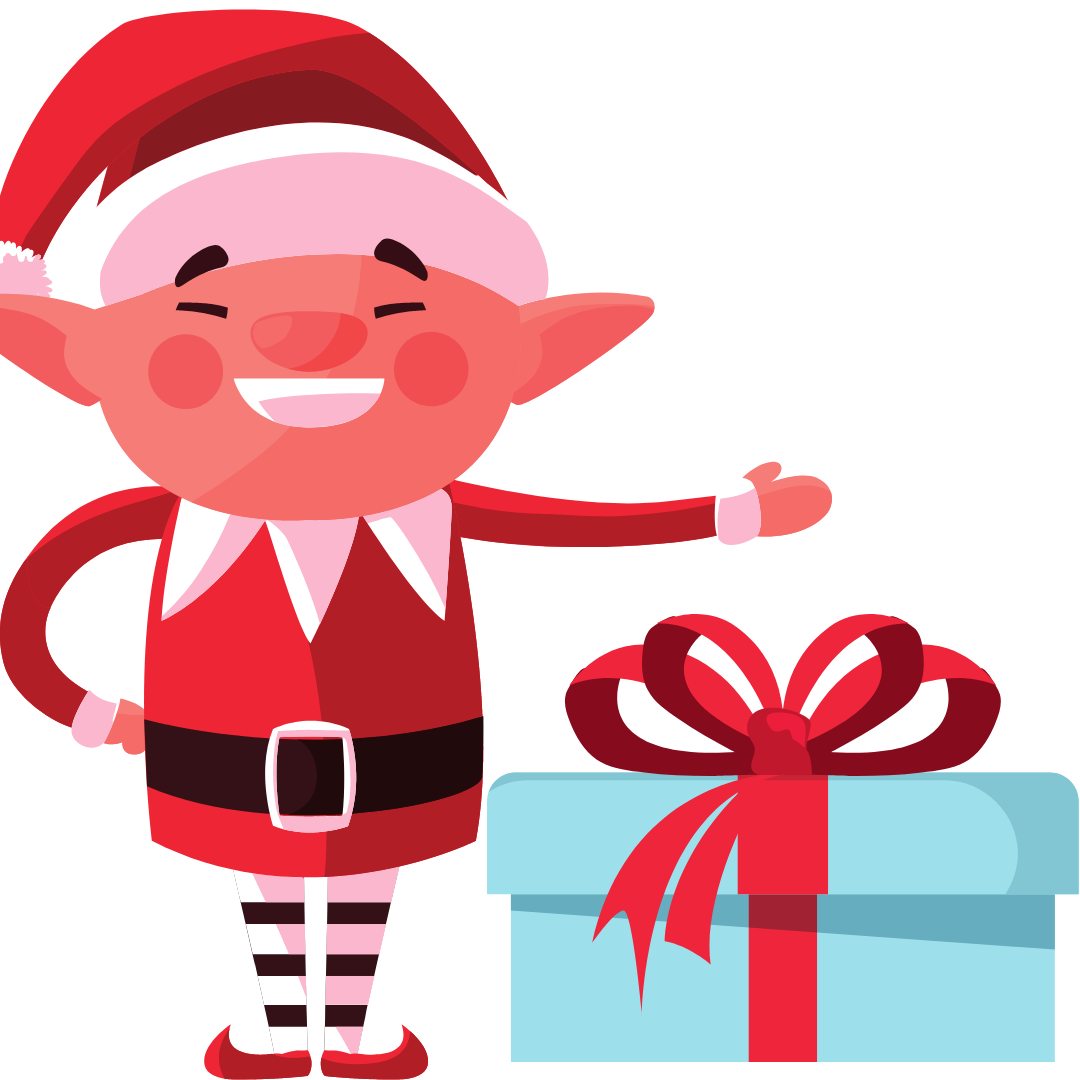 Farewell Elf
Christmas Eve morning will be the last time your Elf visits for the year, so make it special! Wrap up a gift from your elf to your kid with a special letter. You could do Christmas pjs, book, stuffy, etc.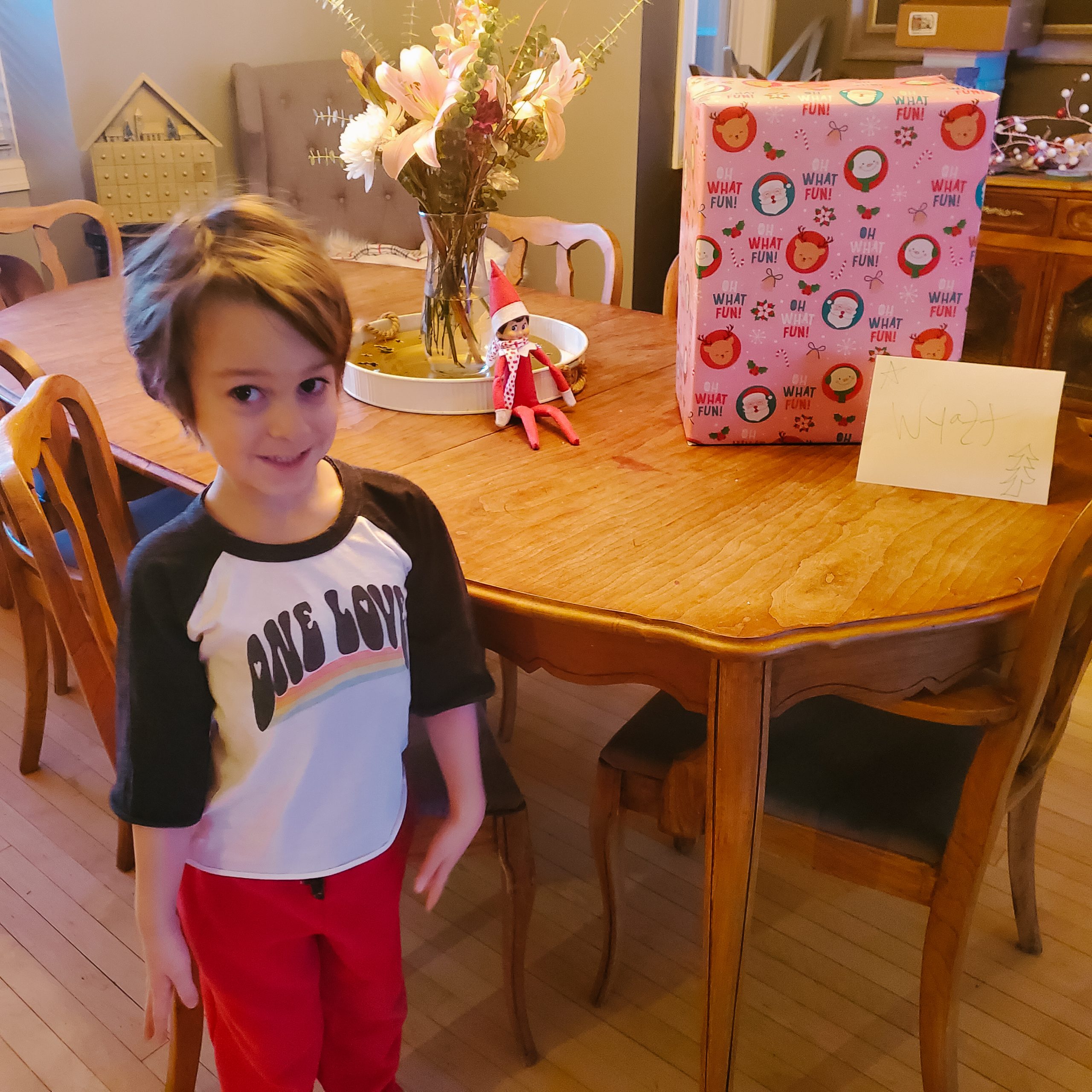 Let me know your favourite Elf on the Shelf Ideas in the comment section below!
Pin this to your Elf on the Shelf Inspo boards and follow me on Pinterest here!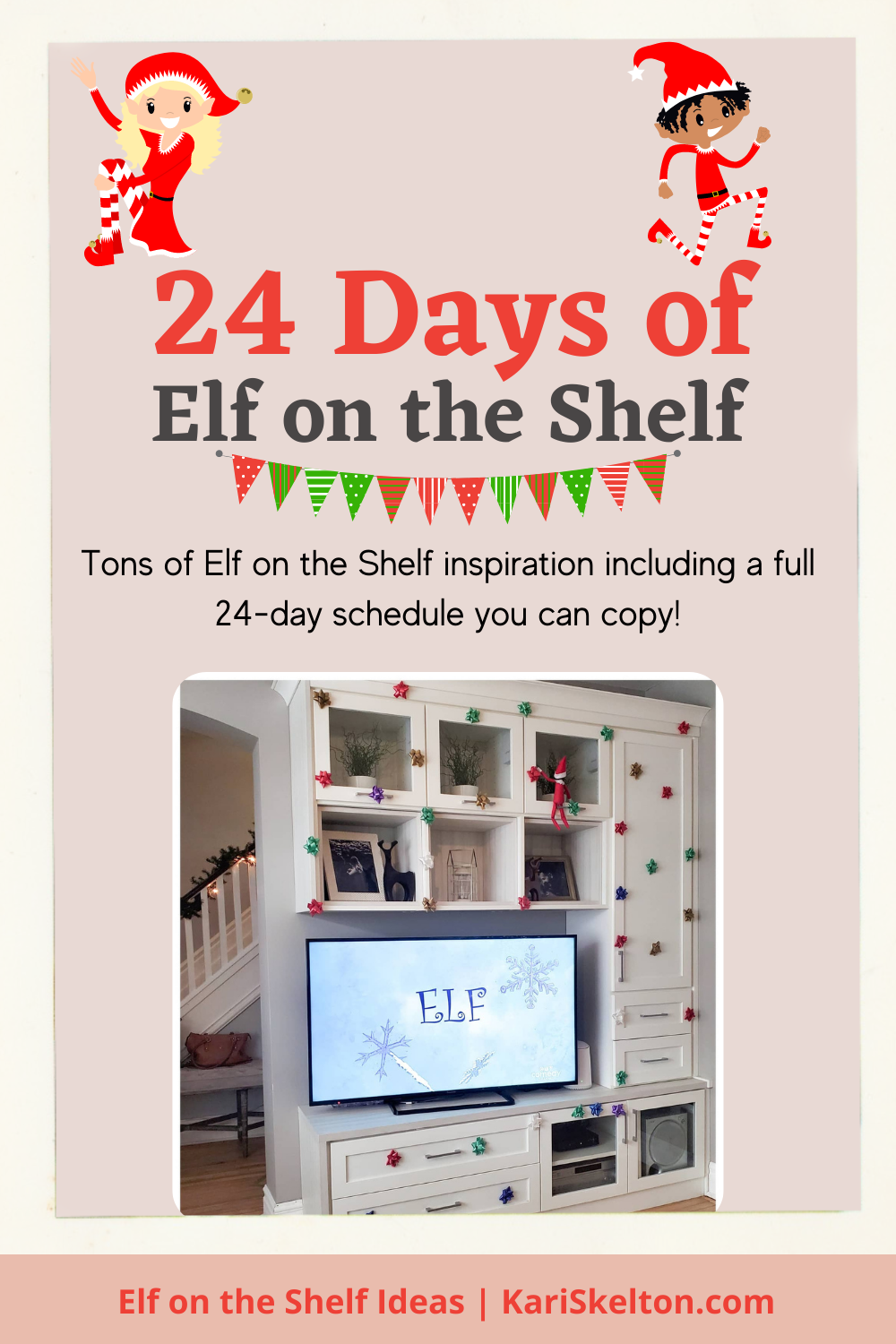 Other Posts You'll Love
Charming Sugar Cookie House DIY
xx