A few key ingredients make this the best vegan popcorn recipe ever! It's pretty healthy and super yummy.
I have no doubt you'll love it as much as we do! 
The Best Vegan Popcorn
I could eat popcorn every day. If you're anything like me, you've tried all sorts of topping variations to try and achieve that perfect version of this legendary snack. There are many I love, but this (below) has to be my favourite. It has a healthy twist – it's vegan-friendly! Here's how to make it: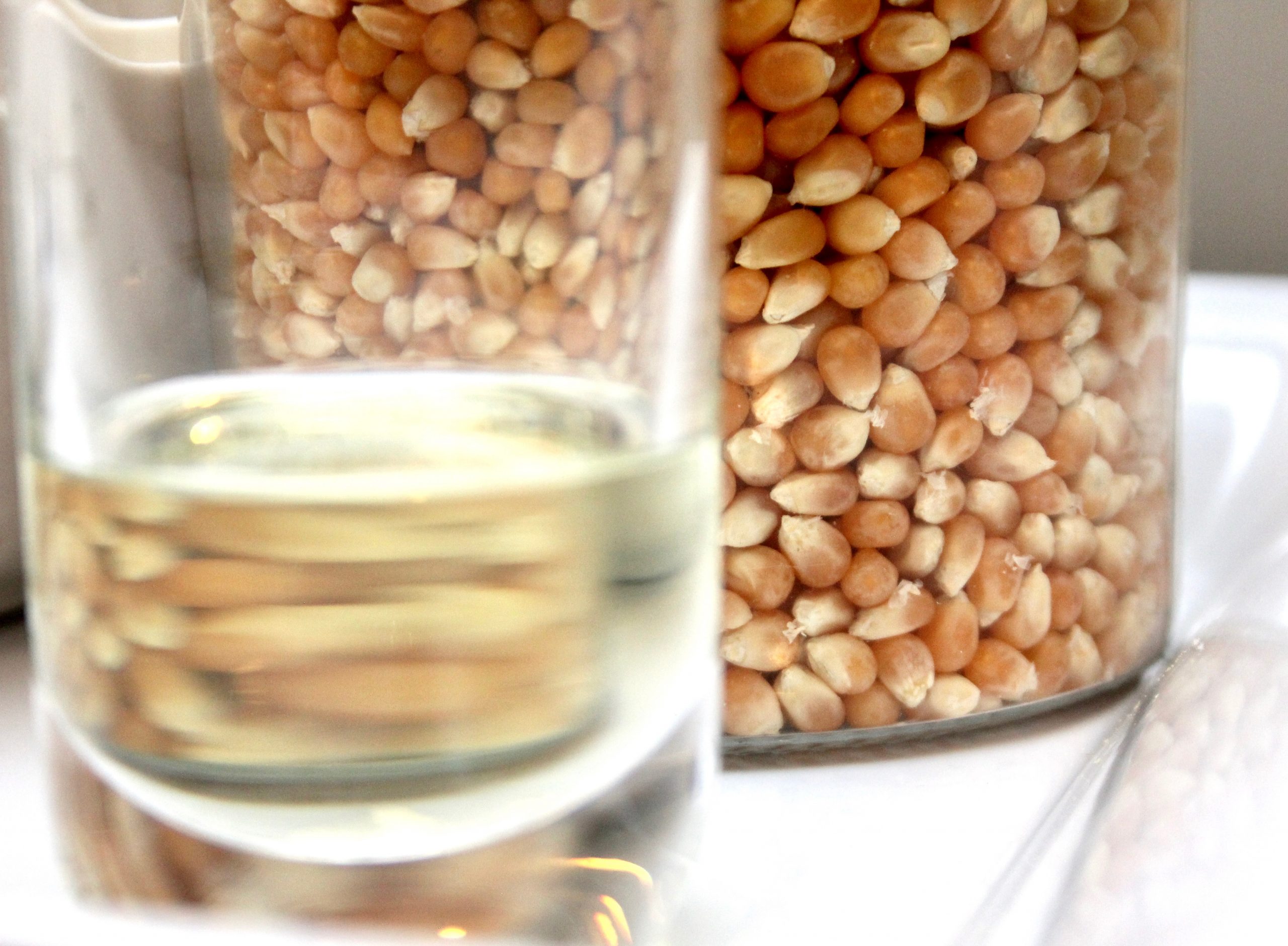 You'll Need:
Coconut Oil
Canola Oil
Butter Flavour Olive Oil
Nutritional Yeast
Popcorn kernels
Himalayan Sea Salt
Whirly Pop
Fun add-in treat: unicorn sprinkles
Directions:
Fire up your stove, add a couple tablespoons of of canola oil to your Whirly Pop. I like to use a mix of 1/2 Canola oil and 1/2 coconut oil, but either is fine. Once the Whirly Pop is nice and hot, pour in your kernels.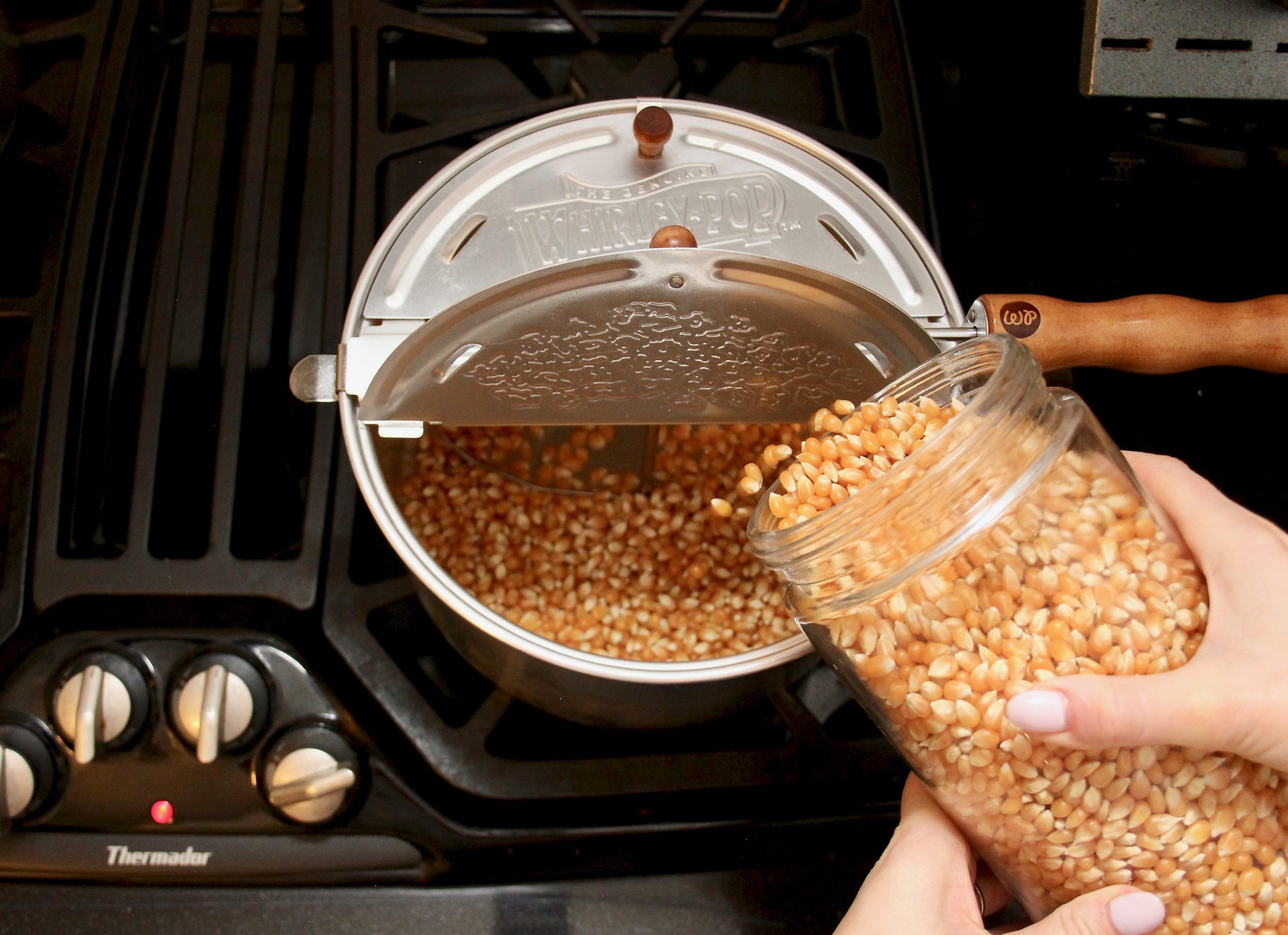 Crank the handle to stir the popcorn, per the instructions for Whirly Pop makers. (Air-popped popcorn also works!)
Dump your popped corn into a big bowl, and drizzle with a blend of melted coconut oil and Butter Flavour Olive Oil. This creamy extra-virgin olive oil mimics the taste of butter! We discovered it at Evoolution years ago, and now buy it by the 750ml bottle (often)! It's such a nice butter substitute. I don't measure this too specifically, so just play around re: how much, dependent on your taste preference. Crack Himalayan Sea Salt on top, and toss.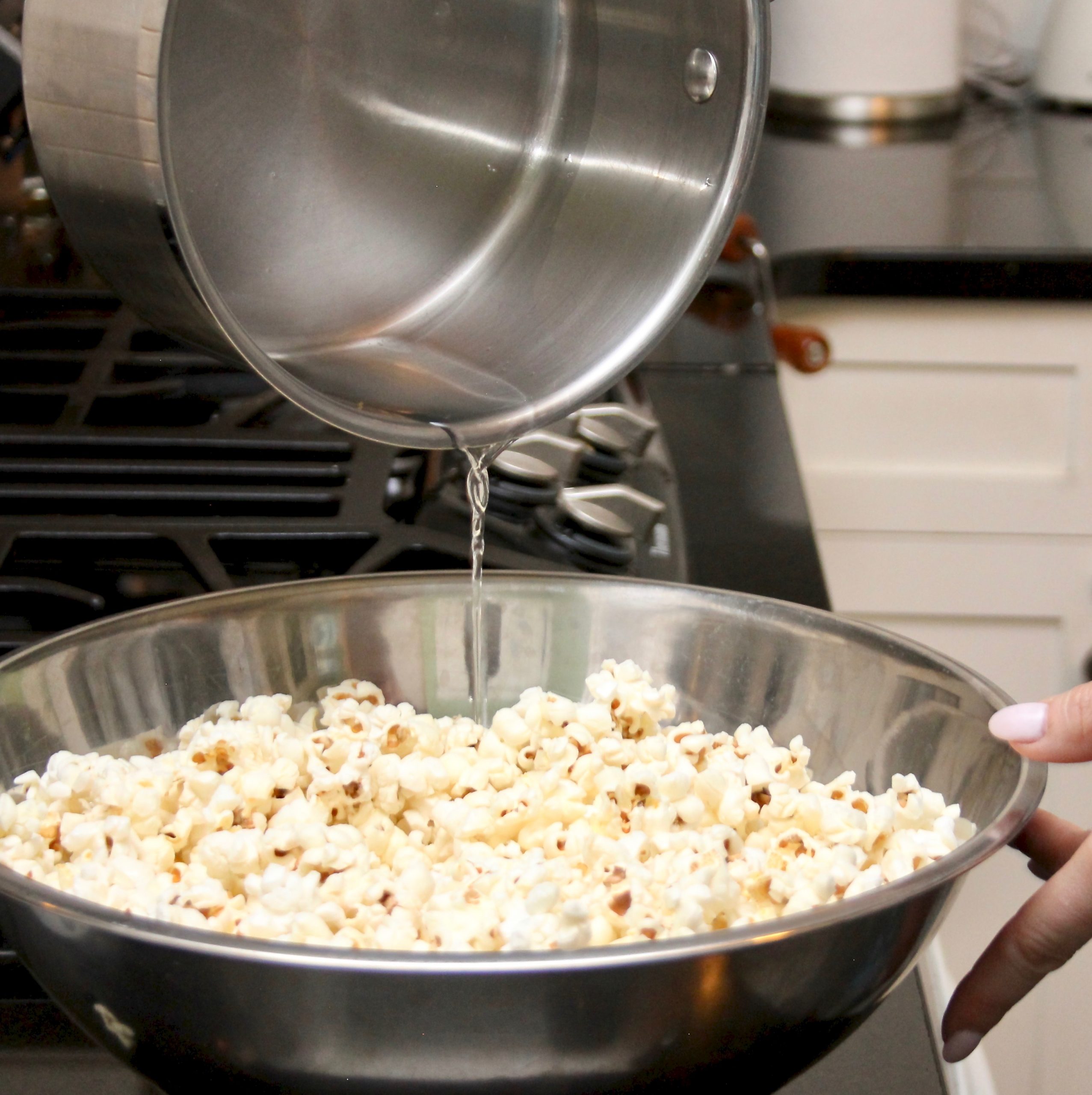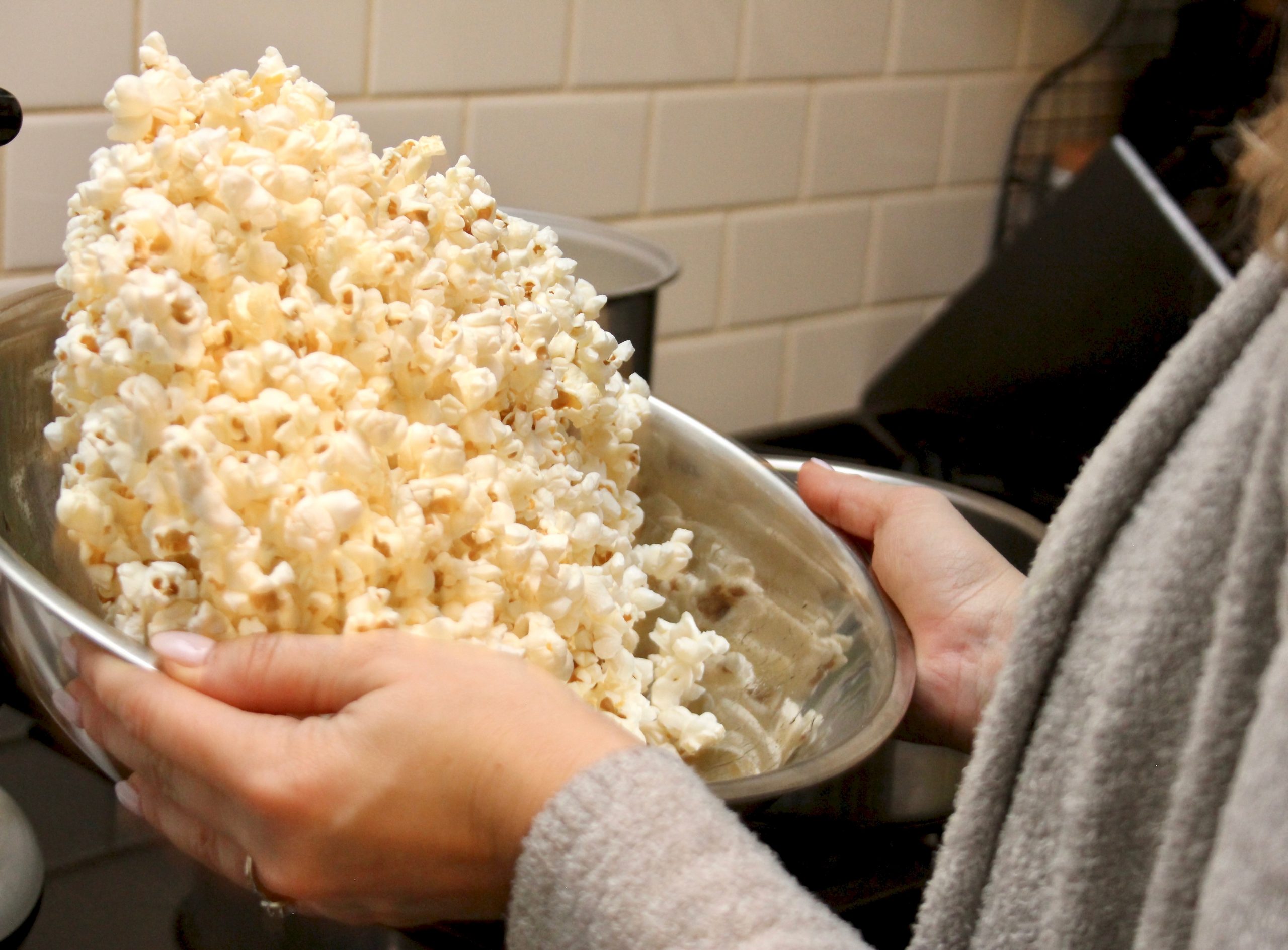 Next, sprinkle Nutritional Yeast on the popcorn and toss again. This secret ingredient gives your popcorn a slight cheesy texture. It tastes delicious, and it's SO good for you. Read about the health benefits here.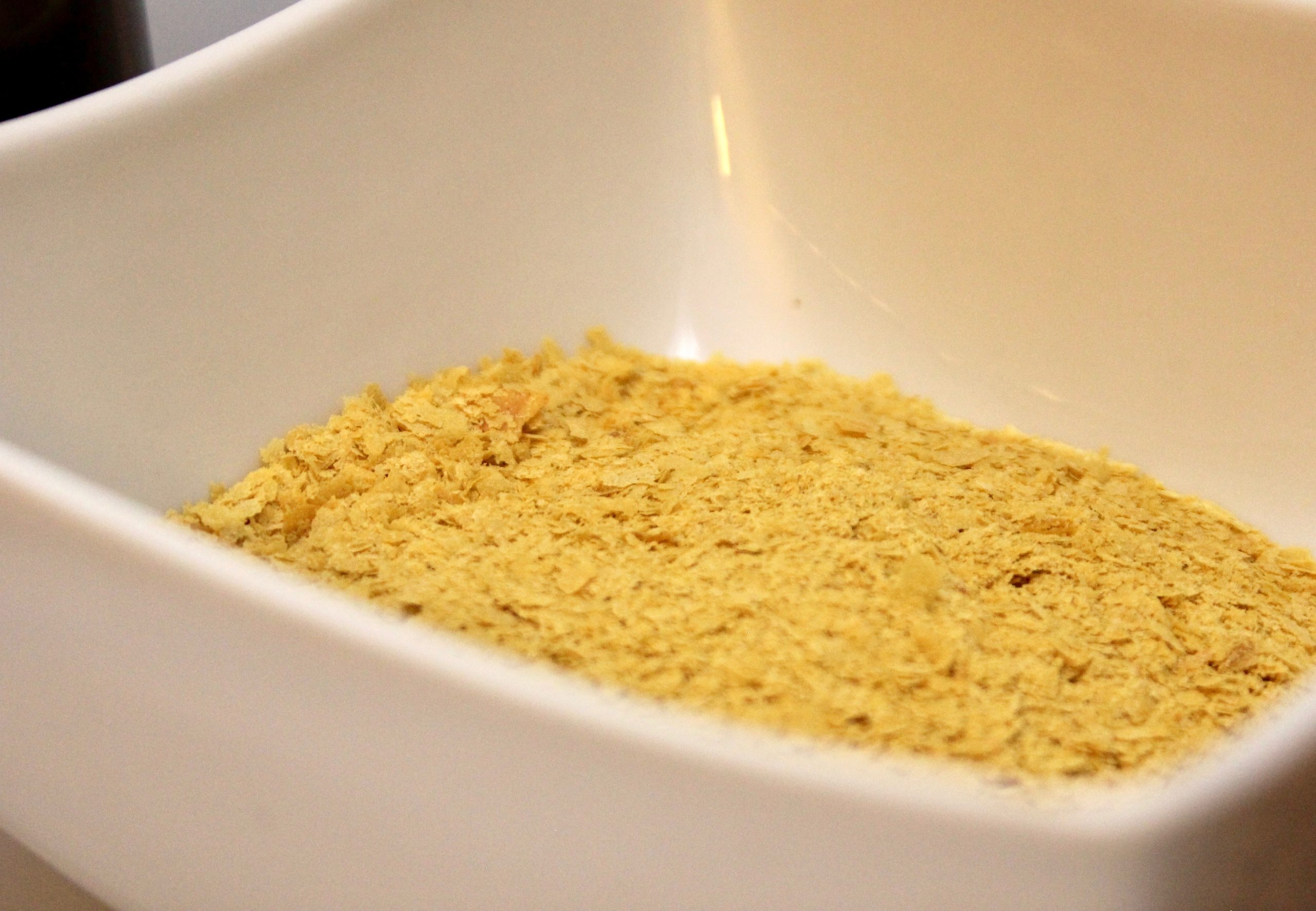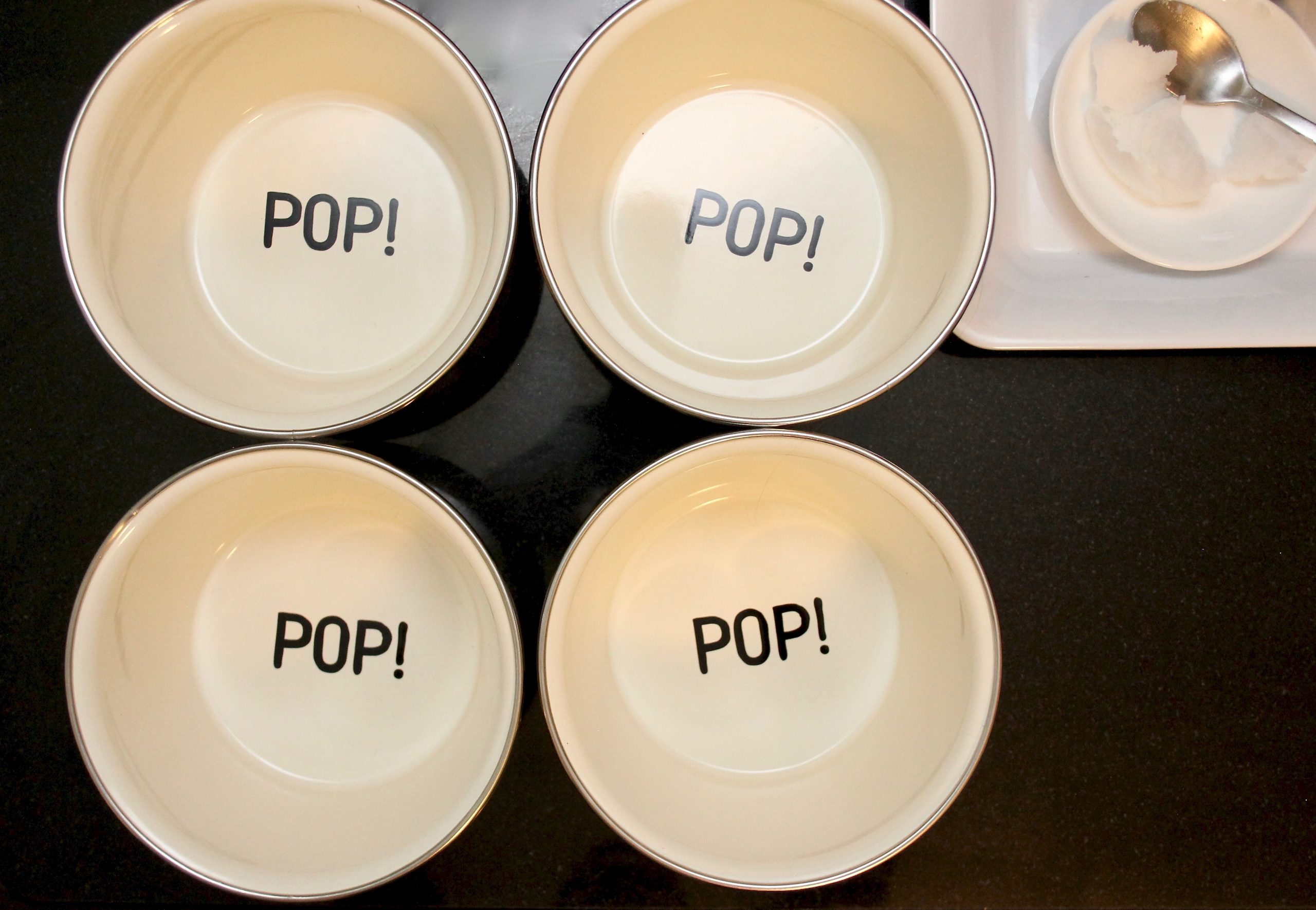 We'll occasionally add in unicorn sprinkles for our little guy, Wyatt, but feel free to leave those out to keep your popcorn as healthy as possible. I got ours at HomeSense, but these are fun too. Finally, fill up your individually-sized popcorn bowls and enjoy! Everyone in our family loves to have their own bowls, but (obviously) feel free to just make one big bowl and share. Our bowls are from Kate Spade.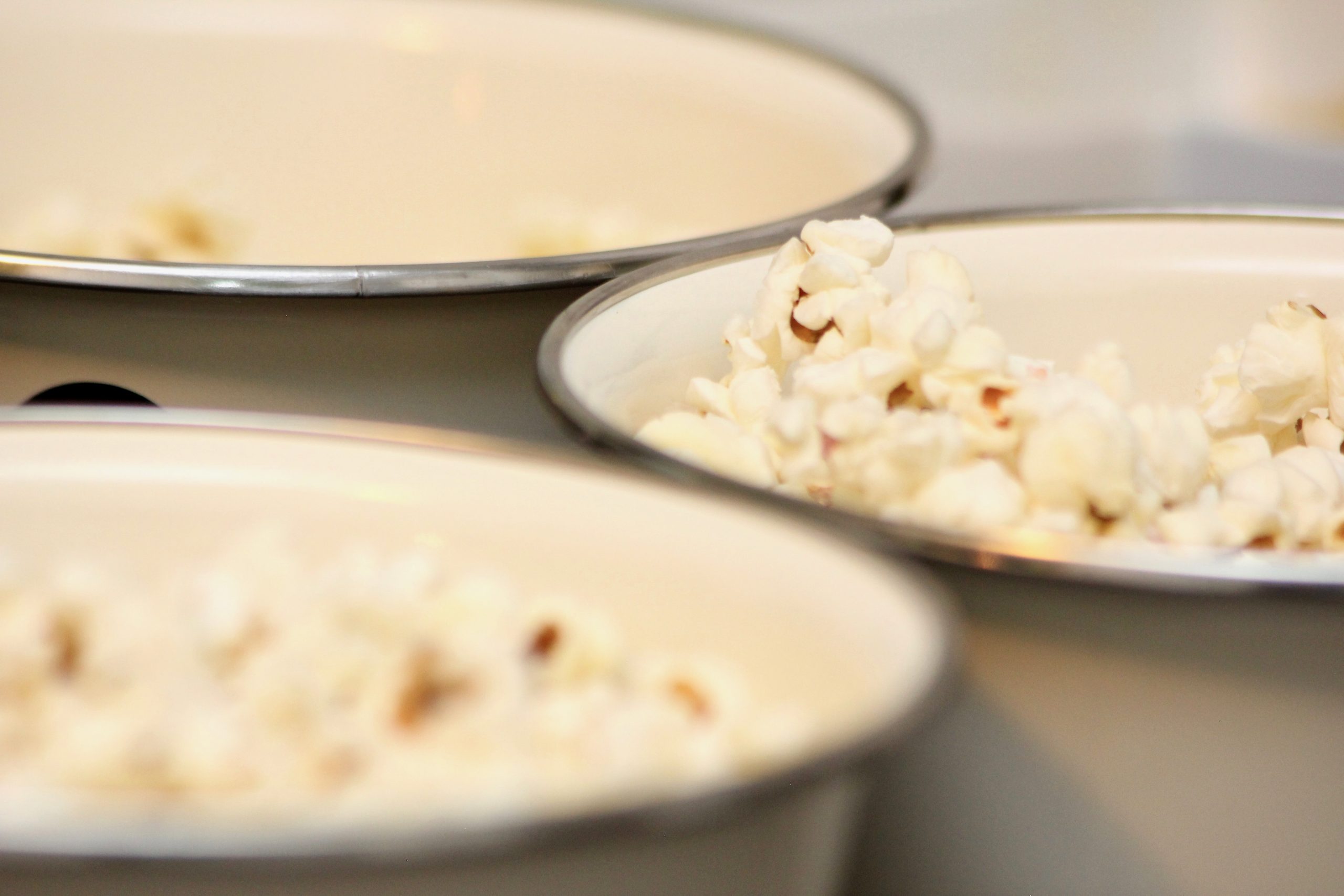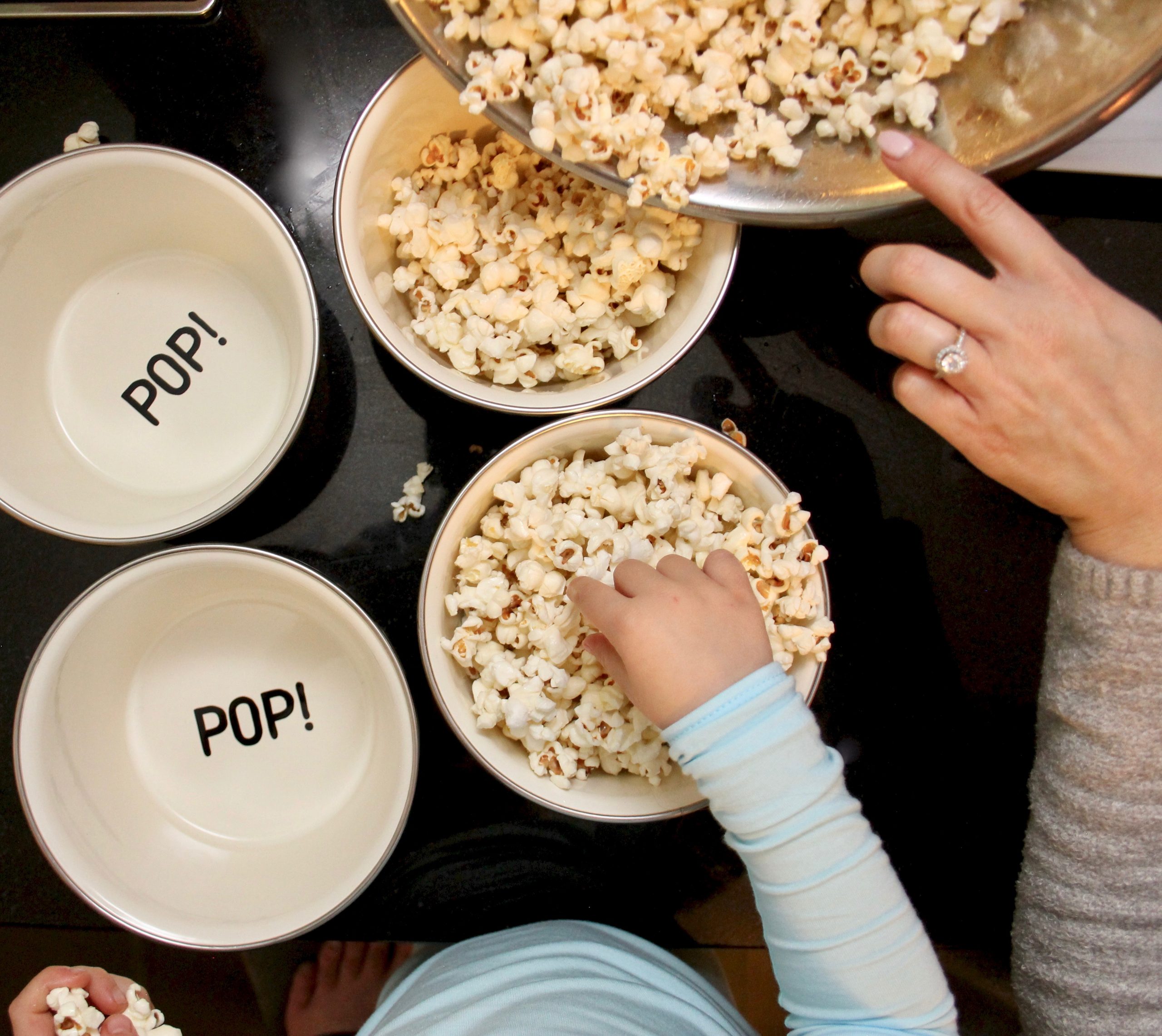 Don't forget to save this to your Popcorn Recipes and Yummy Treats boards. Follow me on Pinterest here!
Other Posts You'll Like
The Best Damn Chicken Noodle Soup
Refreshing Herb Garden Cocktails
xx