This Blood Orange Lambrusco Spritz is the perfect refresher for your Halloween festivities!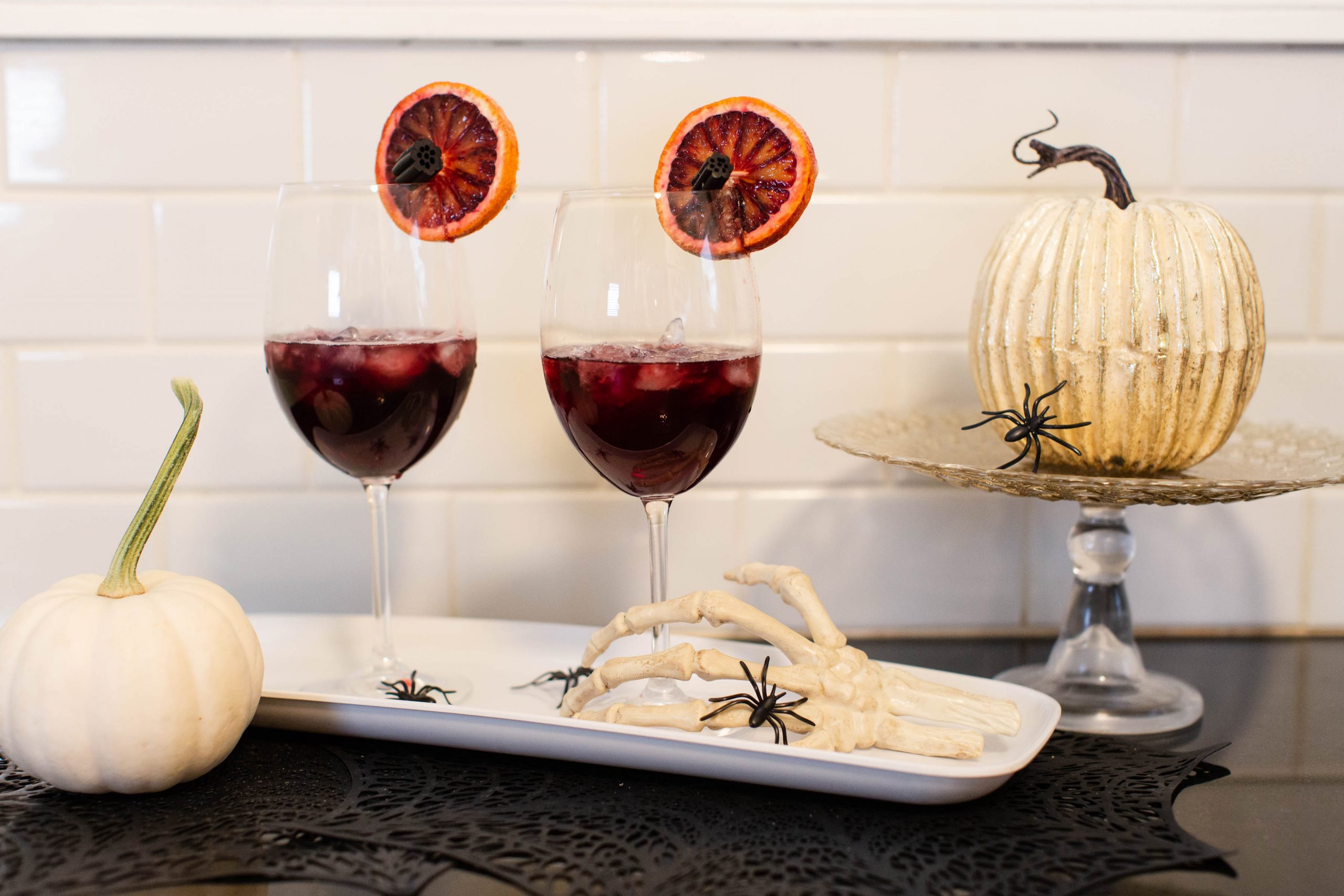 Can we all agree there has been a whole lot of indulging going on this season? Between Thanksgiving, the feel-good comfort food of fall, and sneaking in that early Halloween candy (guilty over here), it all adds up to…a lot. That's why I designed this cocktail on the lighter side. The Blood Orange Lambrusco Spritz is super easy to create, and is a classy way to go 'Halloween' with your beverage.
Lambruso
Before I get into the recipe, let's talk a bit about Lambrusco! I was first introduced to this fizzy red wine by one of my girlfriends this summer, and instantly loved it! It's a nice twist on a celebratory beverage: refreshing on a hot summer day, but also perfectly paired with those big, heavy Thanksgiving and Christmas meals. Read more about Lambrusco here. 
Here's how to make the Blood Orange Lambrusco Spritz:
You'll Need:
3 oz Lambrusco
2 oz of Aperol
Splash of sparkling water
Slice of blood orange
All-Natural back licorice
Crushed ice
Directions:
Crush your ice. You can do this in a blender, or smash it in a tea towel or Ziplock bag over a hard surface.
Add ice to a big, beautiful wine glass.
Pour three ounces of Lambrusco.
Add in two ounces of Aperol.
Top off with a splash of sparkling water.
Garnish with a blood orange slice and one cube of all-natural black licorice.
Feel free to drop the licorice and blood orange directly into the drink.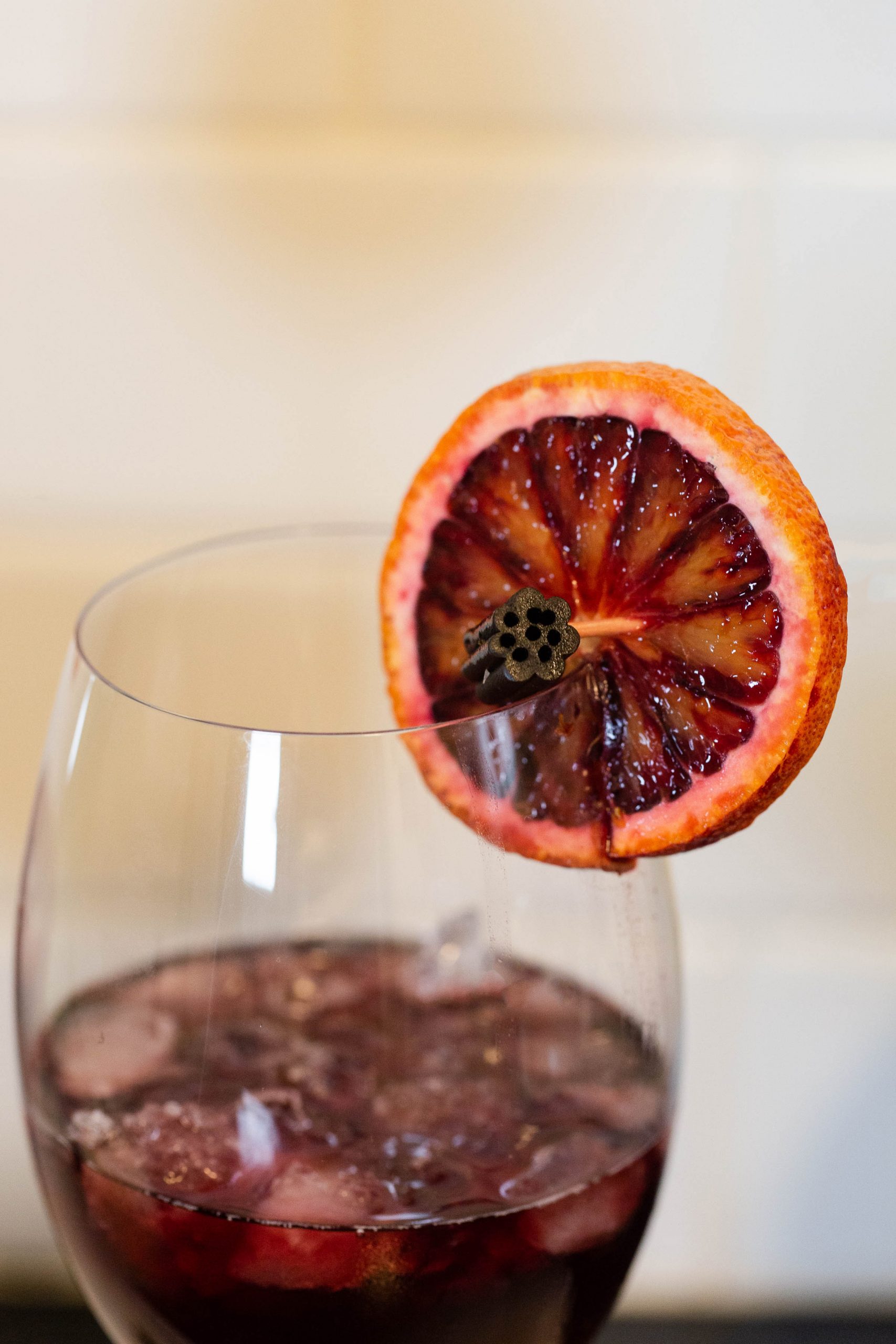 photos: Dallas Curow
I would love to see your finished product! Be sure to tag me on Facebook, Twitter, and Instagram.
Pin this to your Halloween Cocktails board and follow me on Pinterest!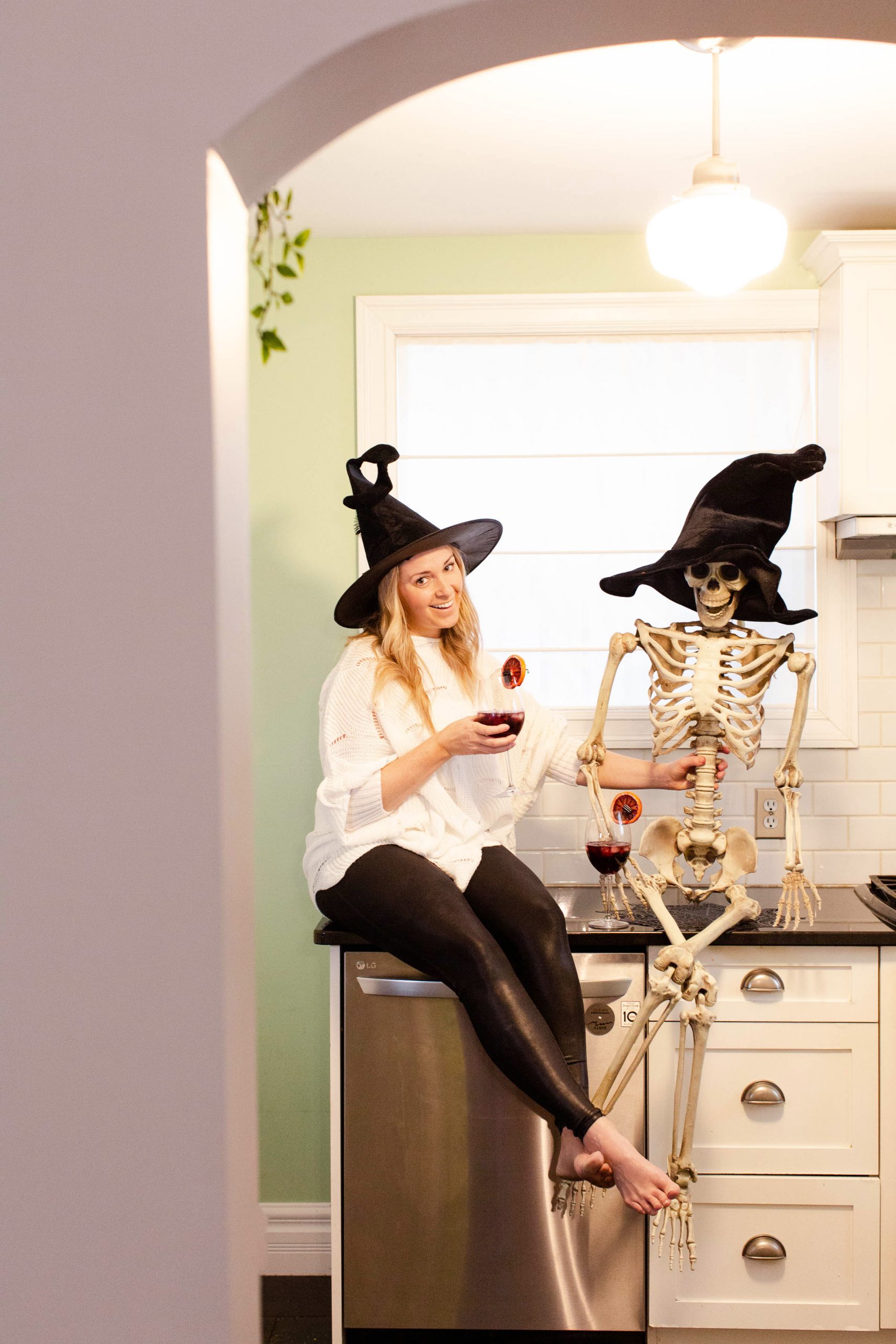 When you try the recipe, share your photos with me on Pinterest here!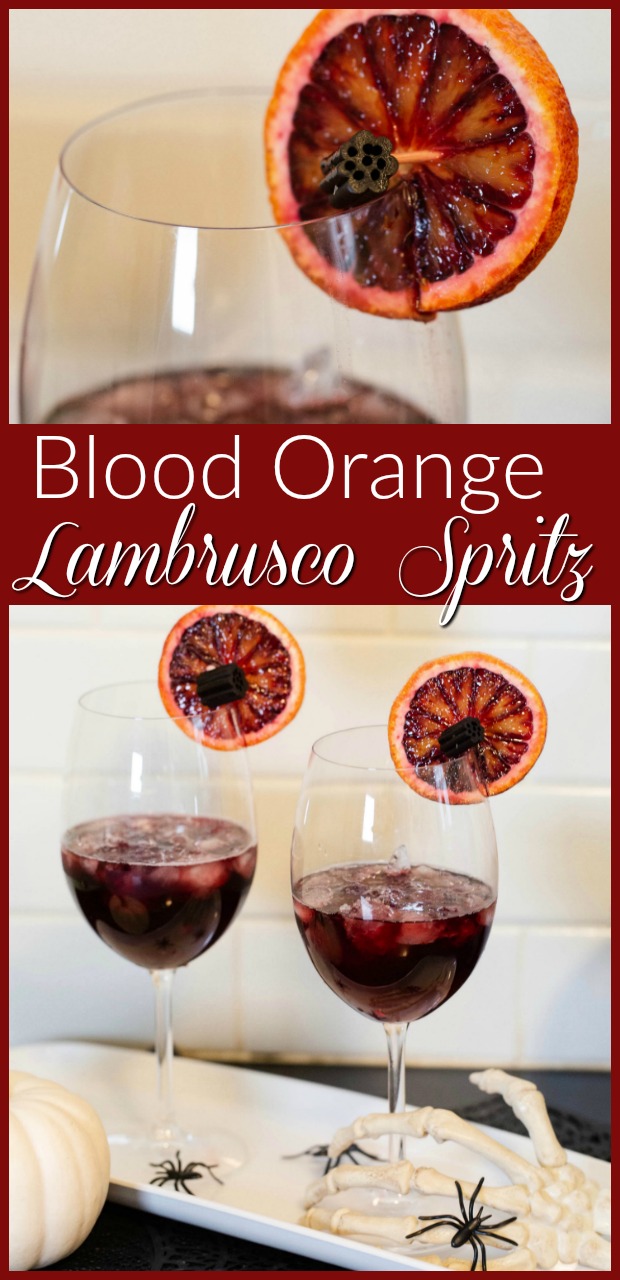 Other Posts You'll Love:
My Roasted Pumpkin Seeds Trick
Kids Halloween Charcuterie Board
xx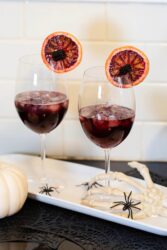 Blood Orange Lambrusco Spritz
Ingredients
3

oz

Lambrusco

2

oz

Apreol

sparkling water

just a splash

crushed ice

1

slice

blood orange

1

All-natural black licorce
Instructions
Crush your ice and fill a deep wine glass half full.

Pour in three ounces of Lambrusco.

Pour in Two ounces of Aperol.

Top off with a splash of sparkling water.

Garnish with a slice of blood orange and one piece of all-natural black licorice.
Made this recipe?
Please give it a rating in the comments below and tag us when you share the photos on social! We would love to see! @KariSkelton on Instagram or Facebook!