A few new pieces, some DIY projects, and a touch of vintage. See how we styled our living room for Christmas!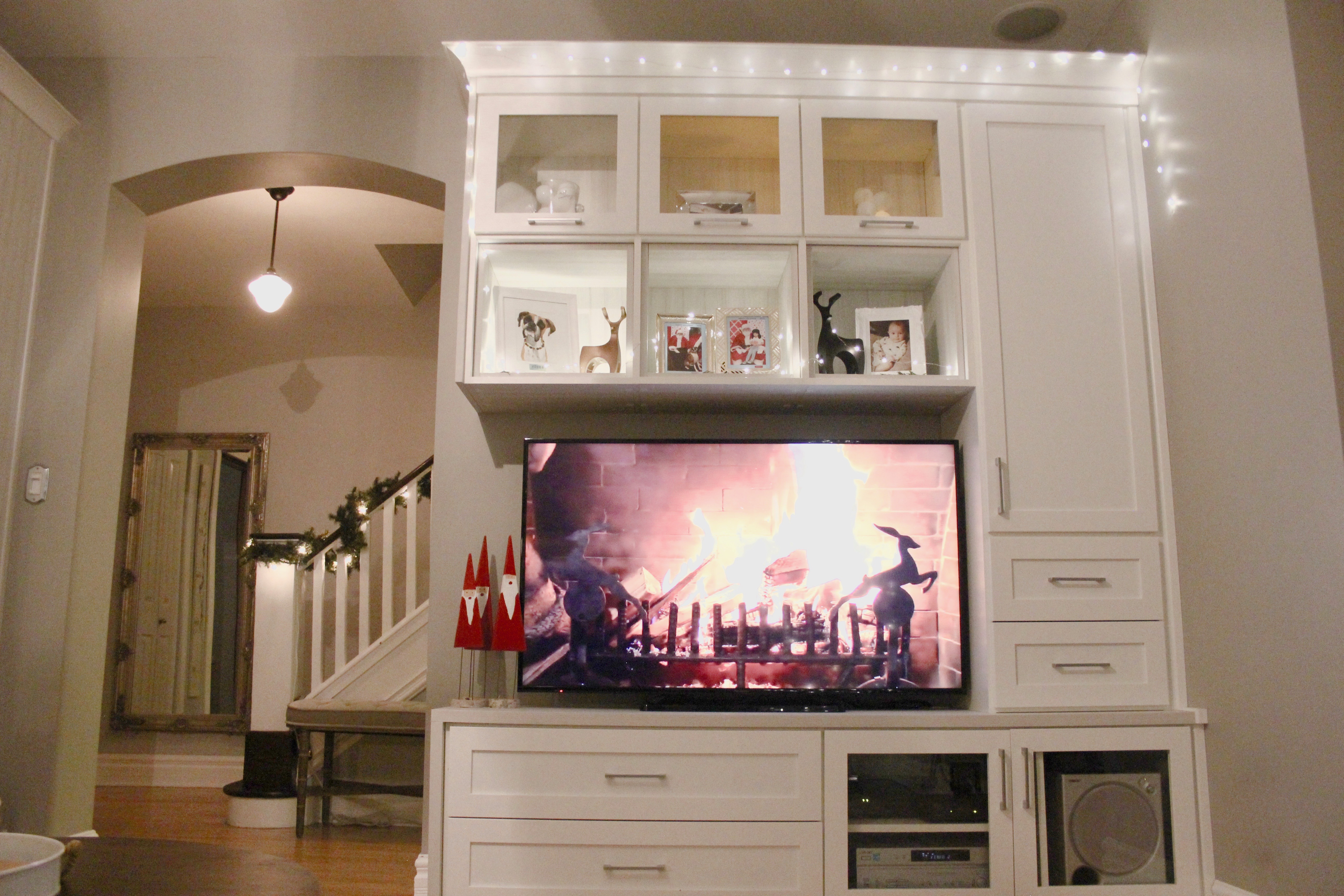 Merry Christmas Eve! I can't believe we're here – just one sleep away from the big day. Our house feels so magical! The smell of freshly-baked eggnog cookies, Christmas carols on the record player, and the sound of family chatting away. Our little guy Wyatt is SO excited for Santa, and that's intensifying the magic of the season for the rest of us. Watching him embrace the holidays makes us feel like kids again!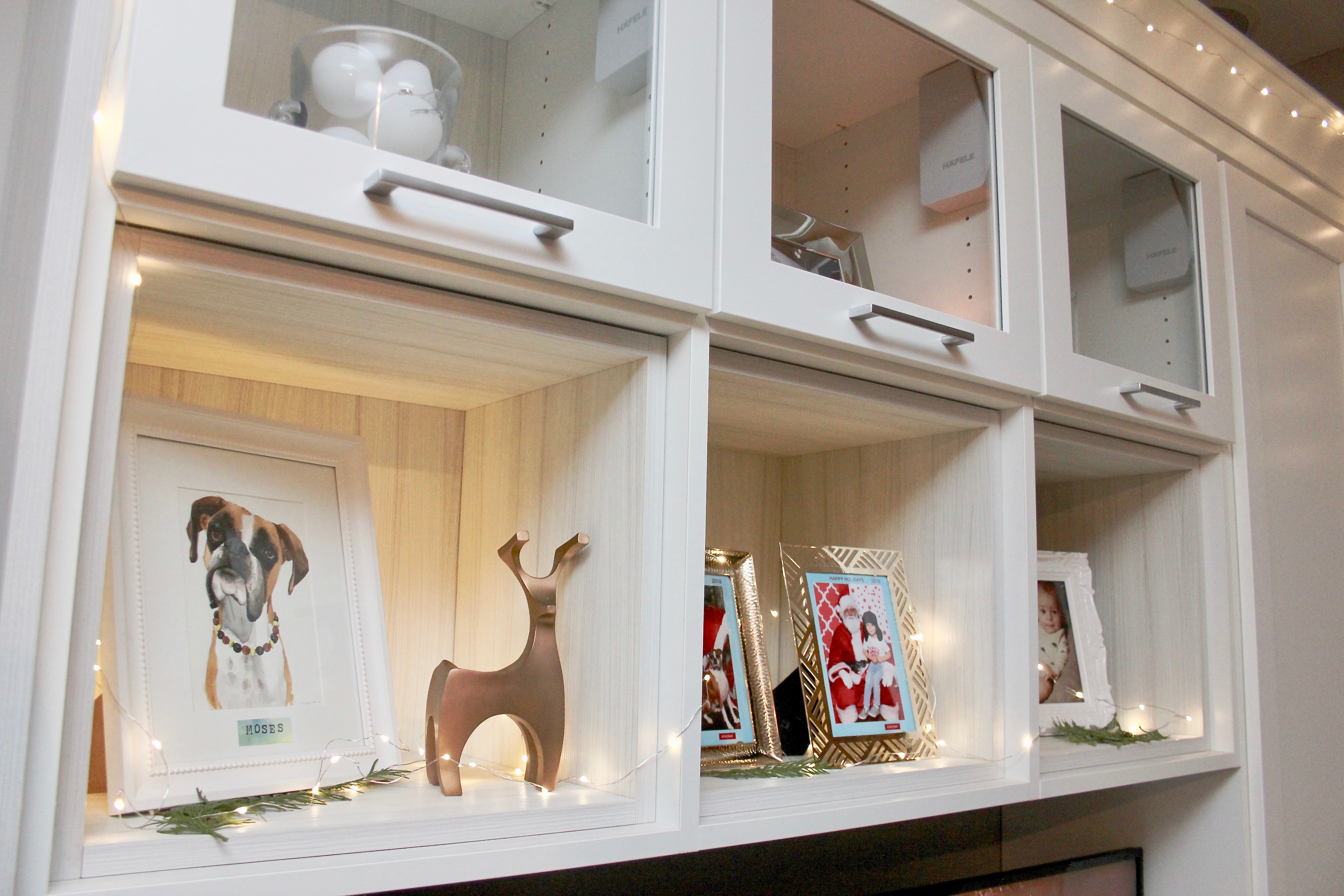 I wanted to share with you a few photos of our living room space decorated for the holidays. We've been on a journey over the past year or so, revamping this space. When we moved into our 1913-built home several years ago, the walls were red, the curtains were brown, and our existing decor needed a mega upgrade. Needless to say, we had our work cut out for us.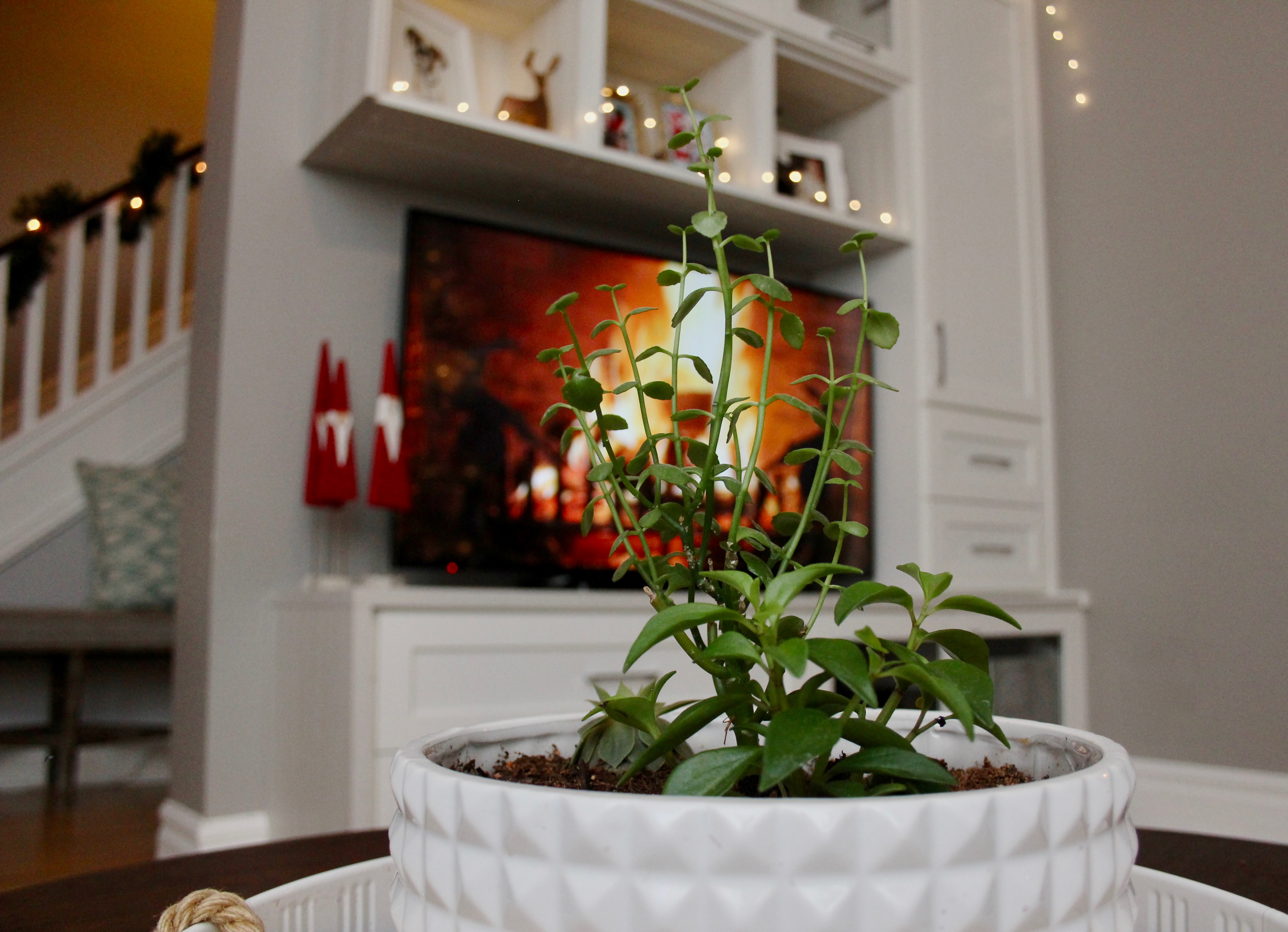 Our New Living Room
After a few coats of fresh paint, the next step was creating some storage space. We teamed up with California Closets to make our dreams come to life! (You can also check out my Dream Closet, designed by California Closets.) The CC team designed two stunning floor to (almost) ceiling wall units with lots of big pullout drawers to hide all the toys, and shelving to display our photos, books, and travel mementos. The units have made our space feel bigger and more like a home. We're so happy with them!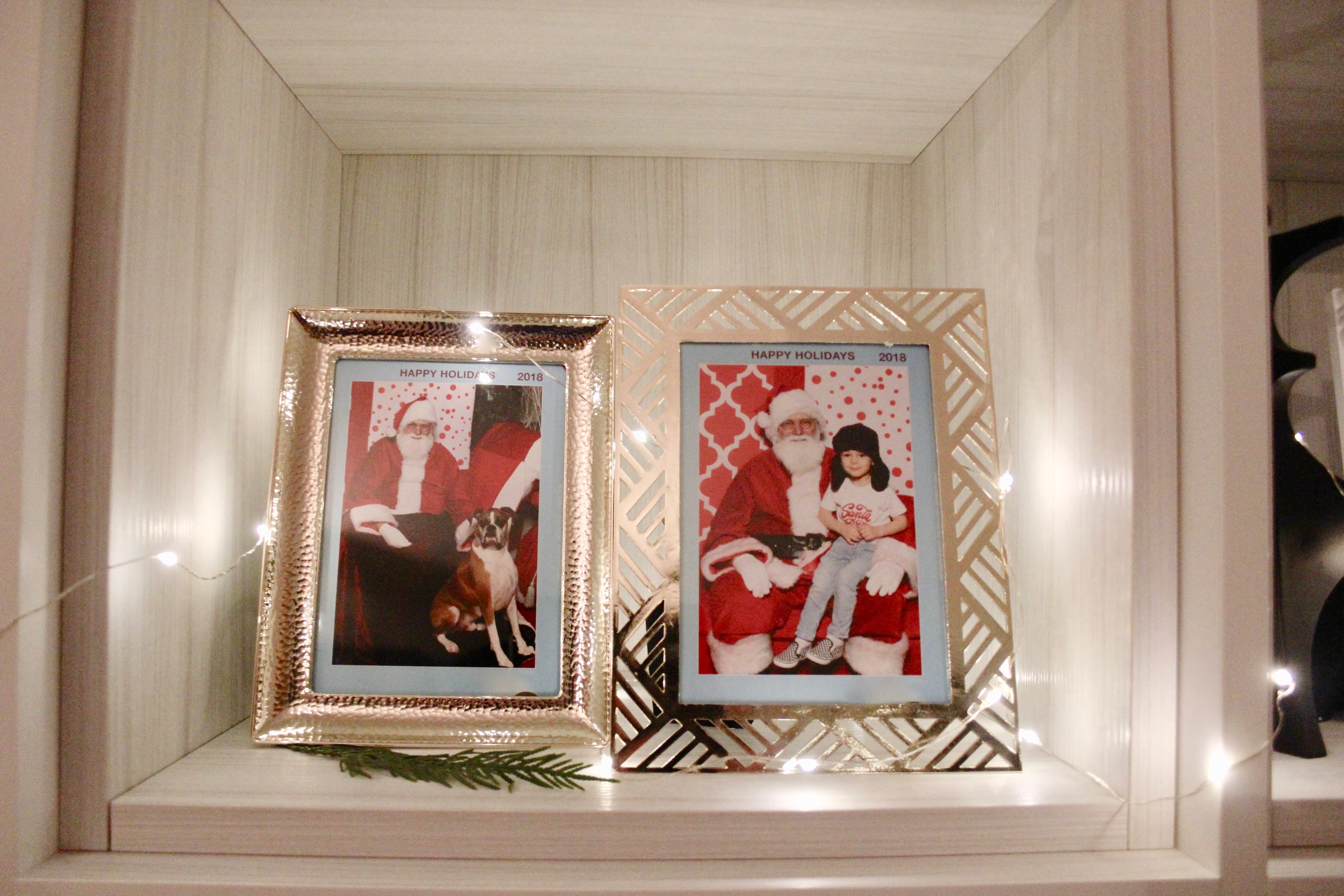 Styling Our Space For Christmas
In styling the space for Christmas, we went with personal touches, fresh greens, and twinkle lights to keep it modern and meaningful. The boys' Santa pictures are in HomeSense frames, and we also have a framed picture of Wyatt decorating the tree for the first time, when he was only five months old. We also featured a painting of Moses done by local artist Erin Elizabeth Ross. The reindeer candle holders were a gift from Ryan's auntie.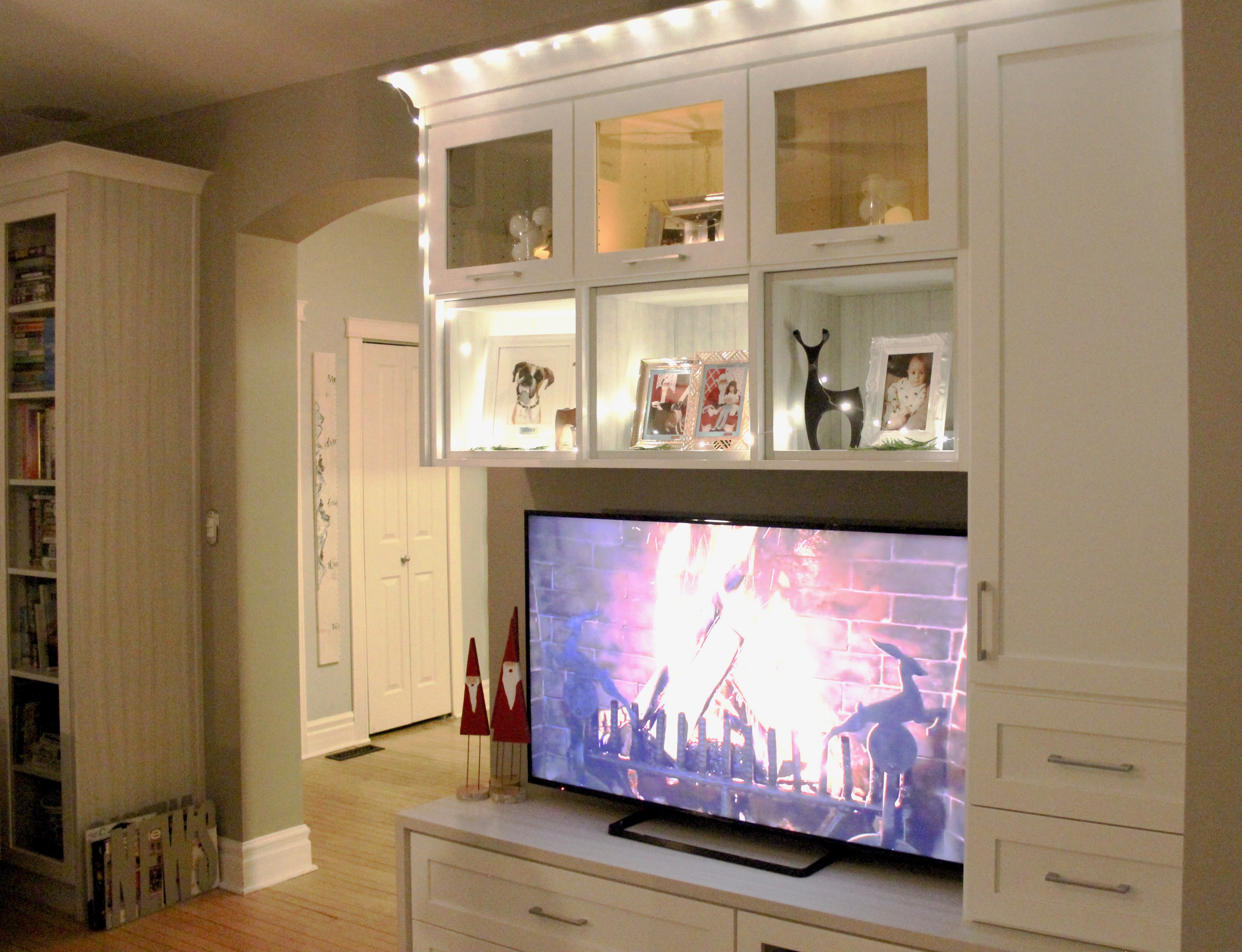 Other personal Christmas pieces are sprinkled in, including wooden Santas created by my dad, who's a stained glass and woodworking artist out of Saskatchewan. Aren't they amazing?!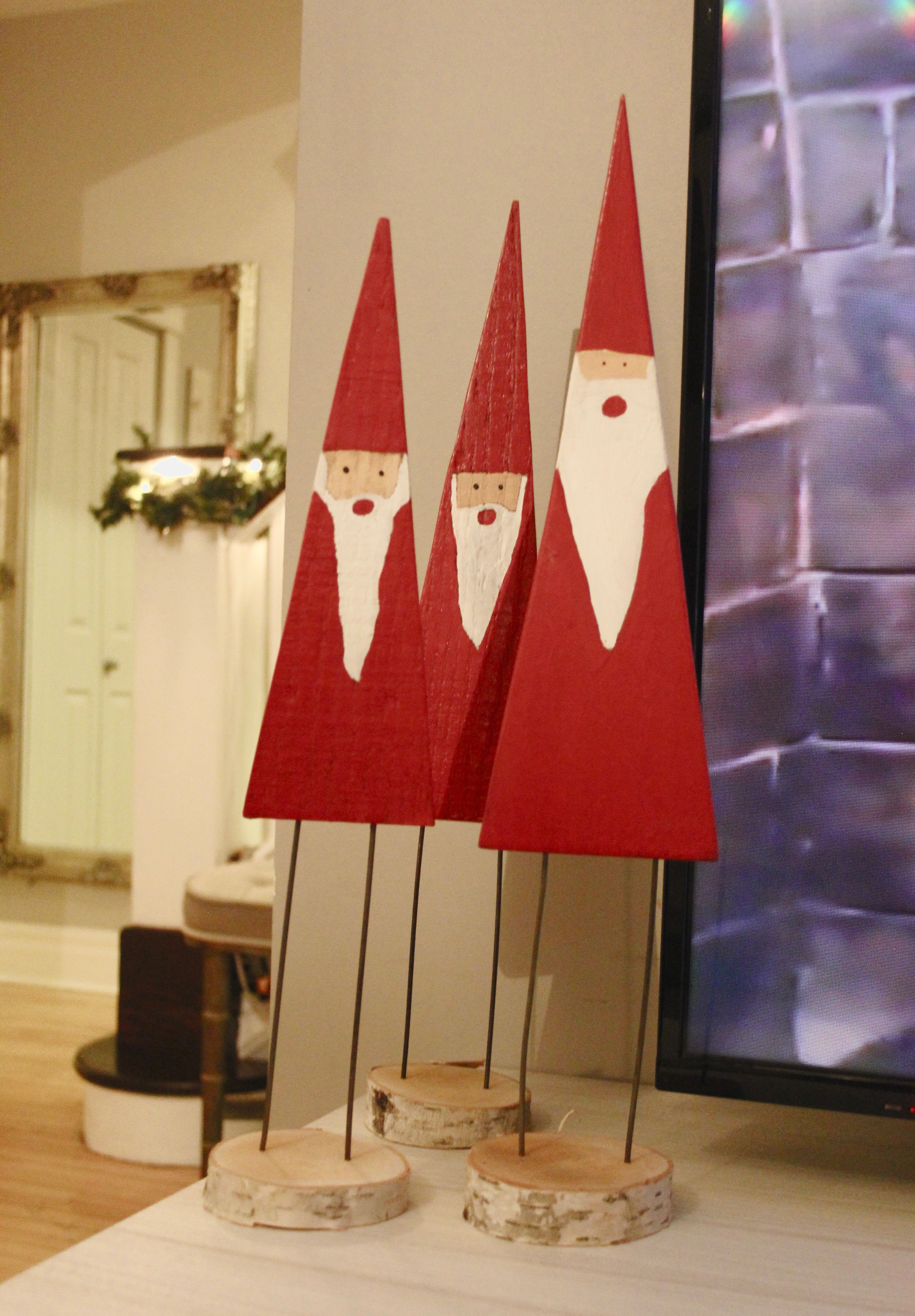 We had Ryan's grandparents old coffee table refurbished by local artist Rayanne Boychuk of Enliven Refinishing. She suggested a two-tone white and brown to add to the warmth of the space and we love how it turned out!
Our Mantel
We've had the big NOEL on our mantel for a few years, and I still really love it. My husband Ryan cut out the wooden letters, and I used a few white feather boas and twinkle lights wrapped around a wreath form to create the 'O'. Our stockings and snowflake stocking hooks are from Crate and Barrel, and I made the stocking tags with wooden letters, paint, and sparkles from Michaels.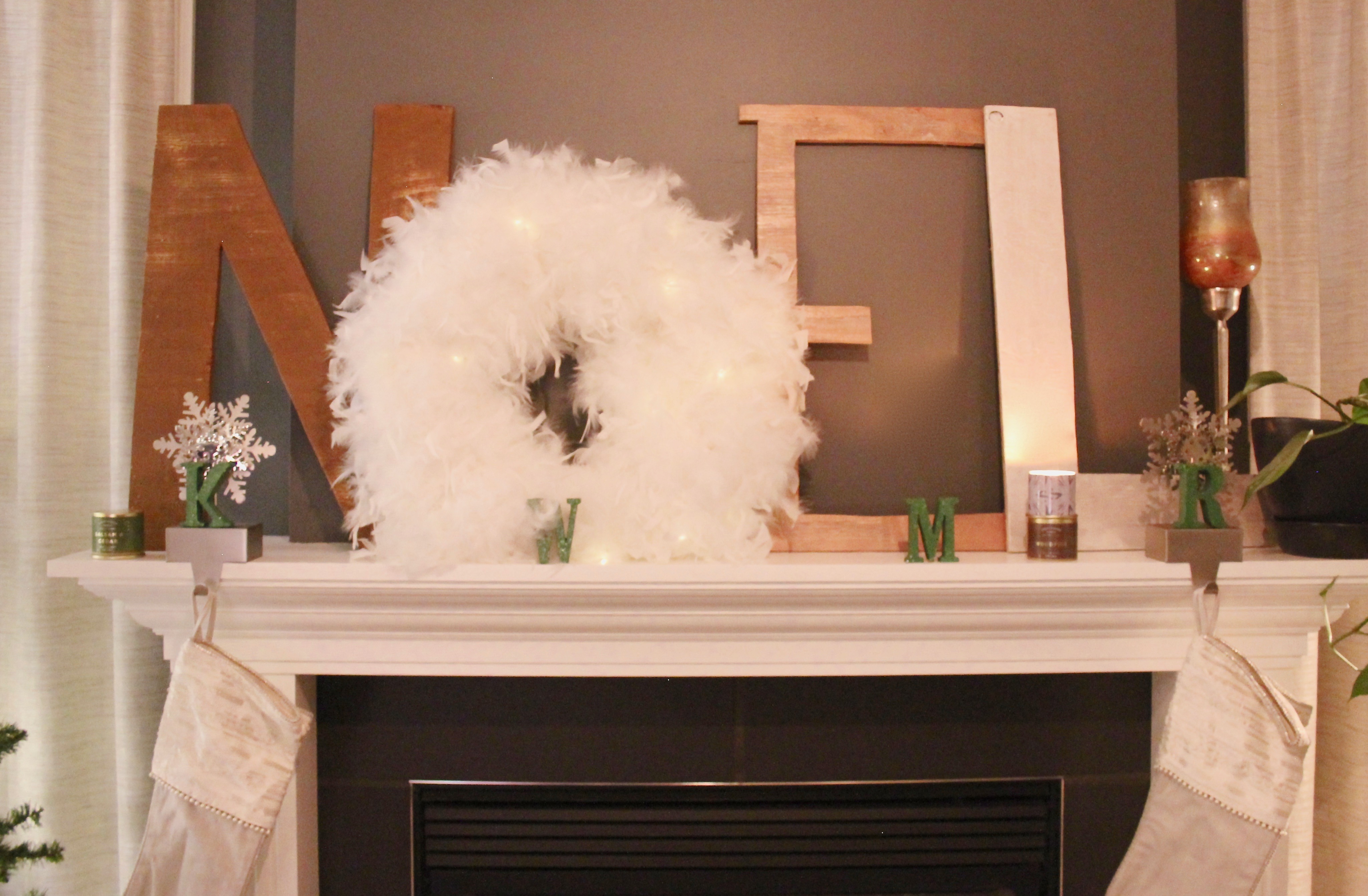 Our window coverings were designed and installed by our friend Lindsey Elms of Lori Elms Design. We decided on textured cream panels with cellular blinds that still allow in enough light but give us our privacy.
Our galvanized tree collar is from Crate and Barrel (on mega sale right now!).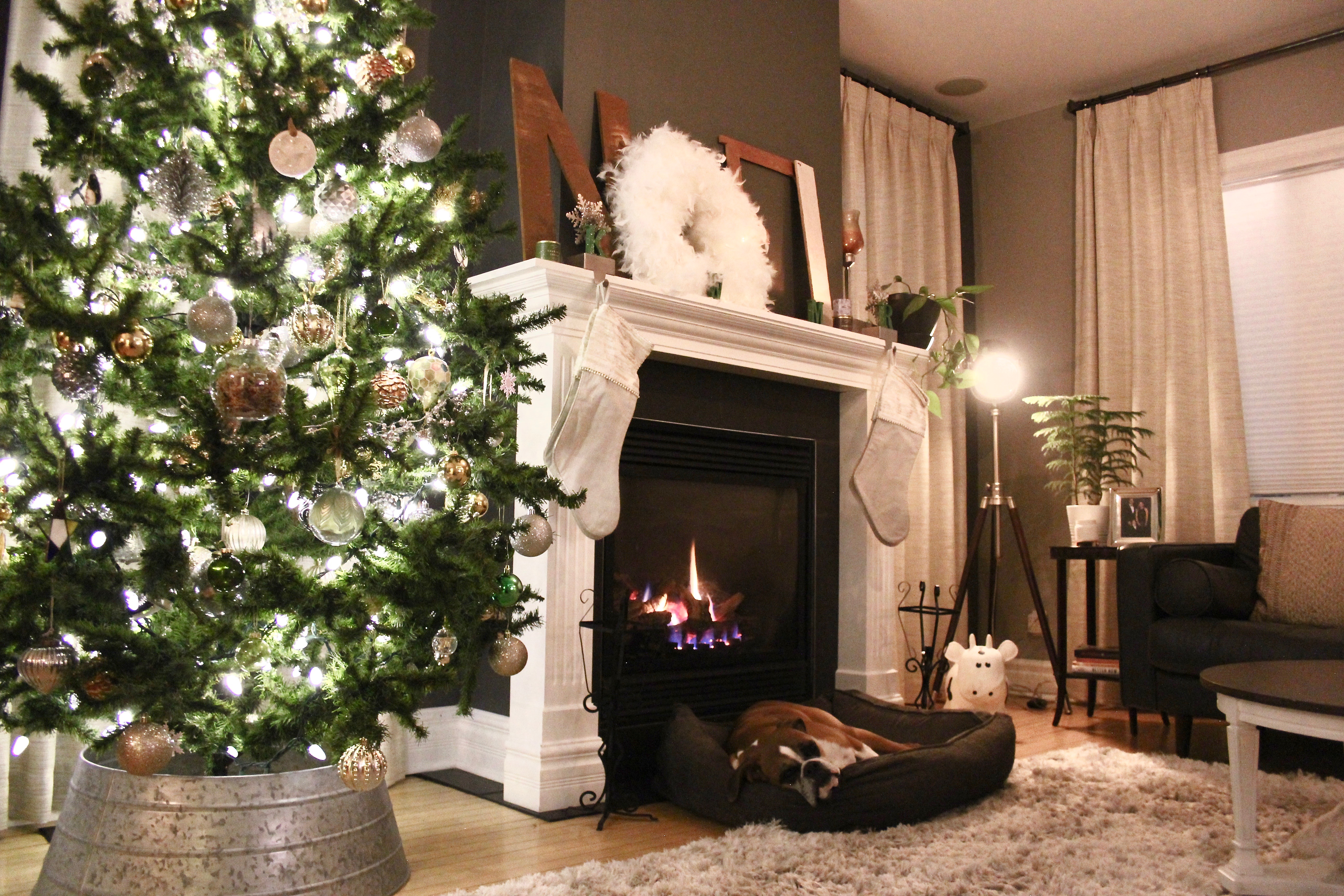 Ryan and I both brought in a few meaningful Christmas ornaments when we first got together, and of course we have filler pieces, but every year we buy one special new ornament to add into the mix. One of my most cherished ornaments is an angel my dad made incorporating porcelain from my nanny's (grandma) old tea set.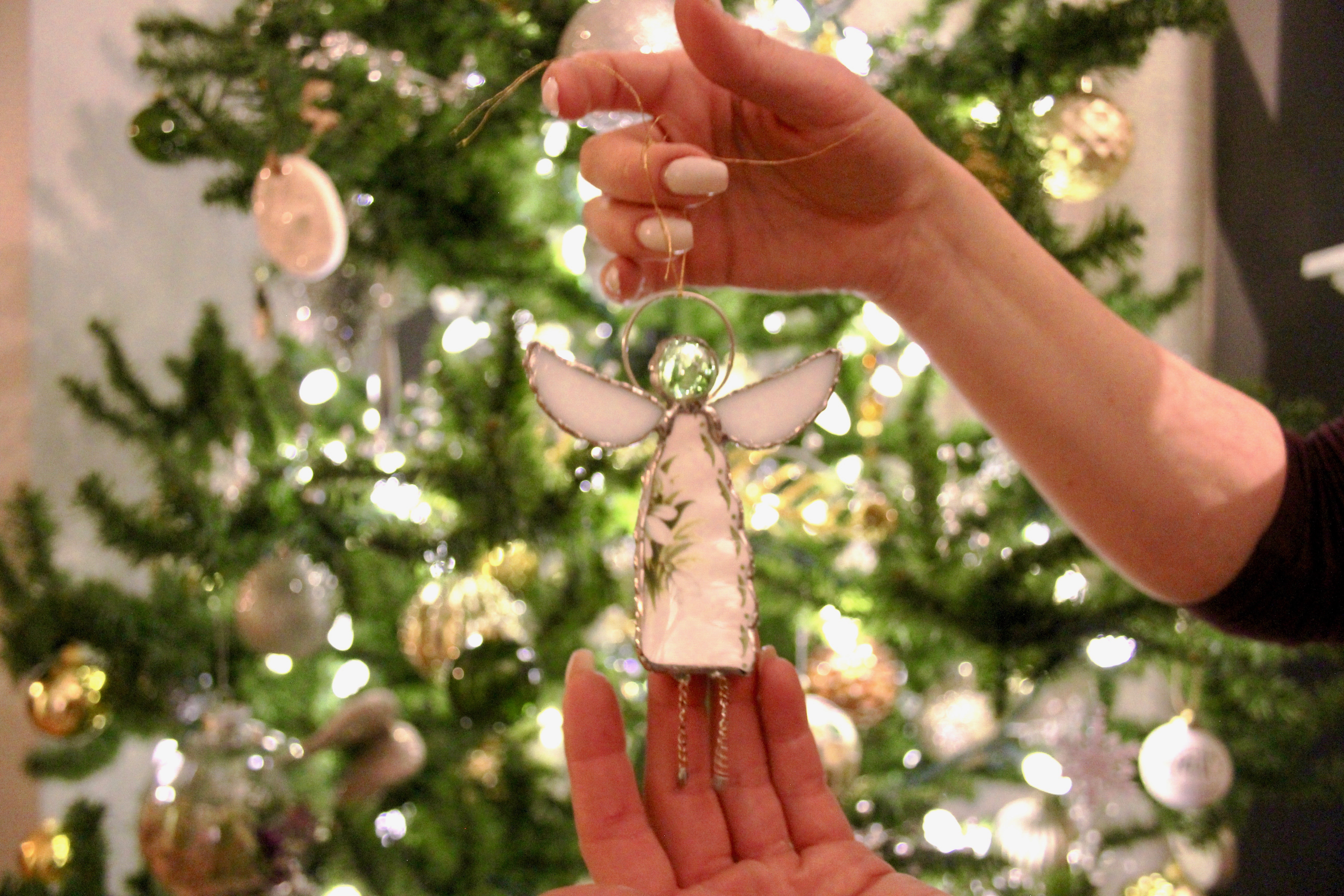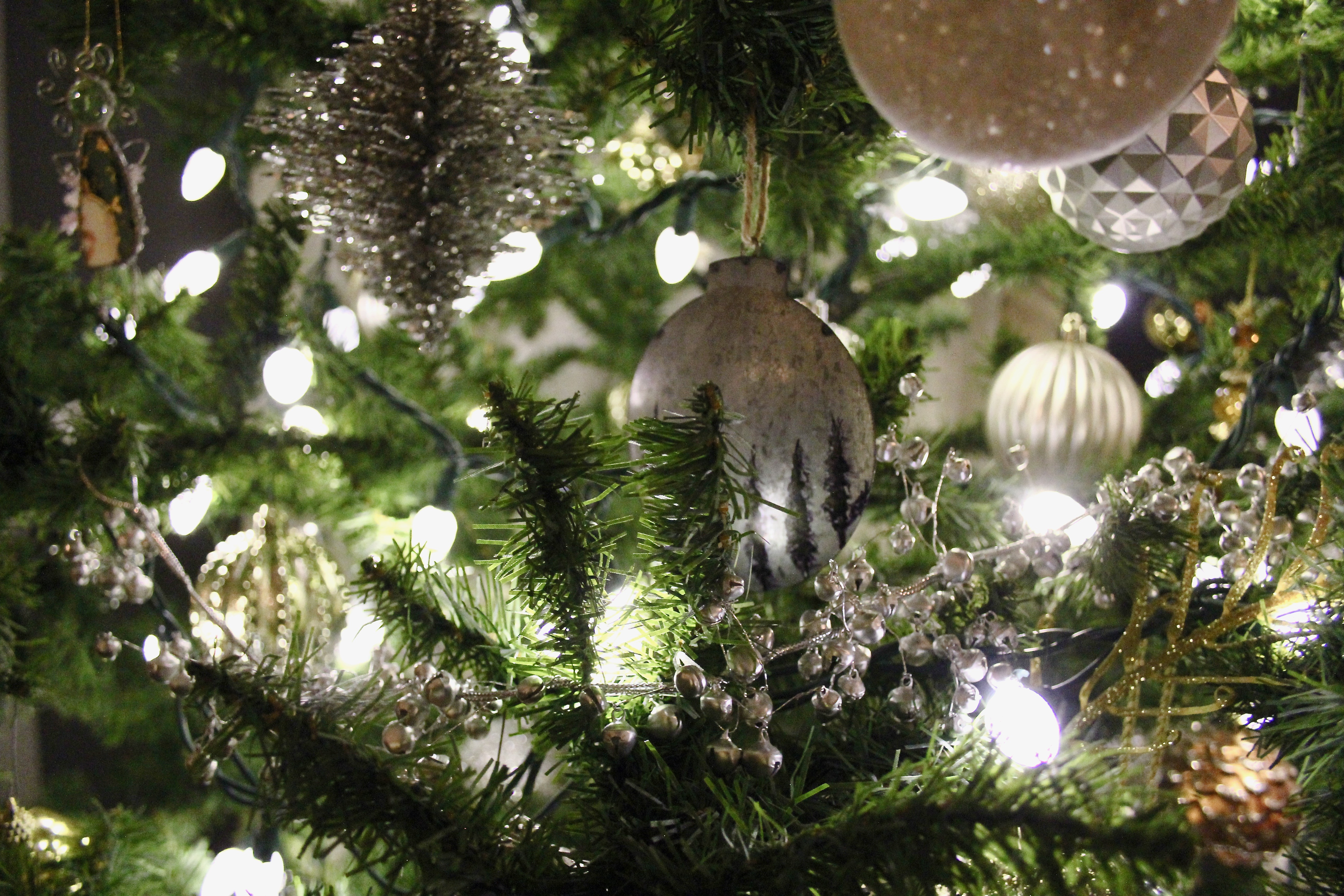 Finally, I picked up this real evergreen potted plant from Ikea last year. We keep it out year-round, but it's especially fitting with our Christmas decor. Hollow and Tree's 'Fireplace' coconut wax candle is one of my favourites for the holidays.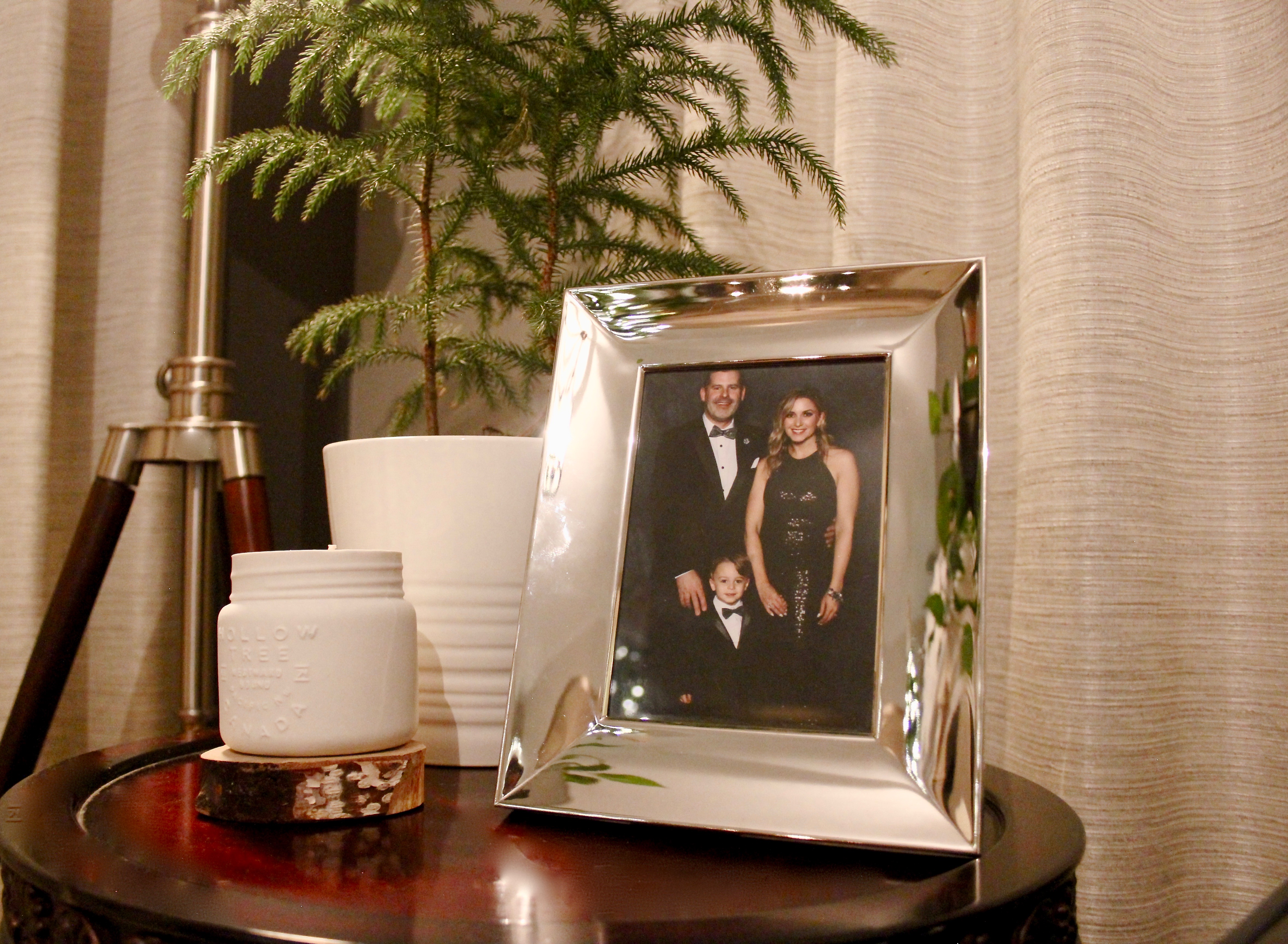 The last thing on our list is upgrading our light fixtures, and then we're done! I would love to hear your suggestions on style and where to shop!
Pin this to your Christmas Home Decor and Christmas Decorating boards and don't forget to follow me on Pinterest!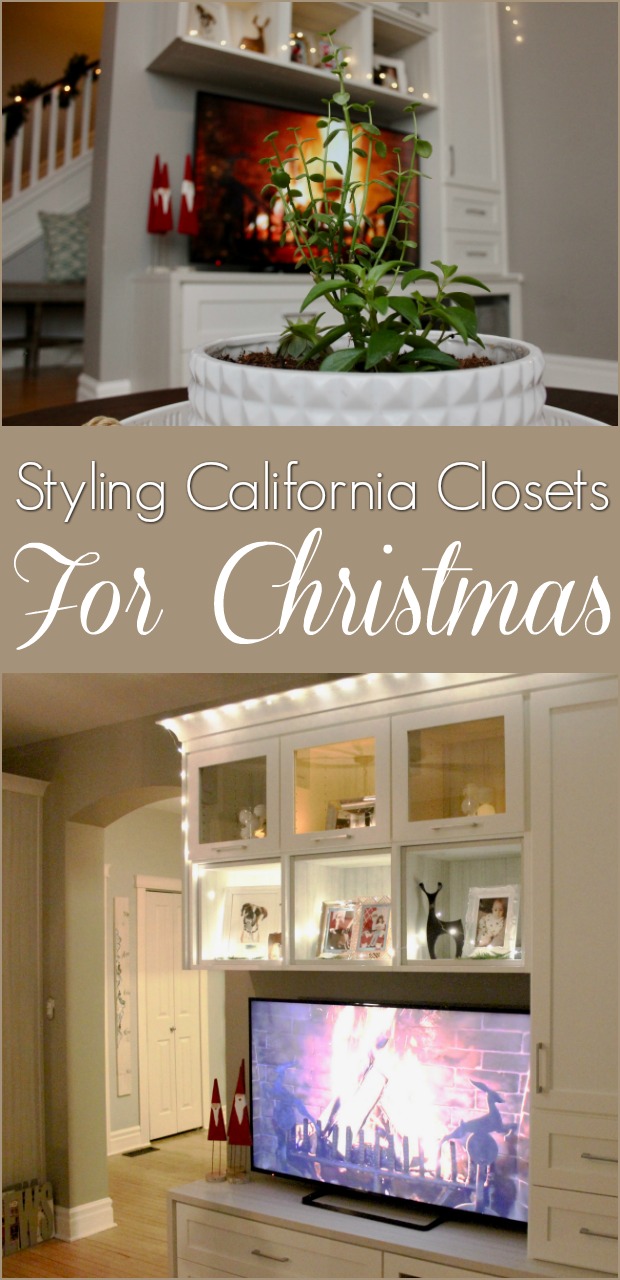 This post is sponsored by California Closets. As always, thoughts and opinions are mine. 
xx