Time to step up your Mimosa-game! A few key ingredients make these Christmas Morning Butter Tart Mimosas extra special. Your guests will love it!
Christmas Morning Butter Tart Mimosas
When I first laid eyes on Rig Hand Distillery's Butter Tart Schnapps I knew I had to work it into a cocktail for Christmas! In fact, Rig Hand has a ton of really unique products (Garlic Vodka or Sugar Beet Brum, anyone?).
This Butter Tart Schnapps is absolutely delicious on its own and also pairs beautifully with Prosseco. Imagine snuggled up in jammies on Christmas Morning eating a delicious brunch and sipping one of these! Here's how to make it!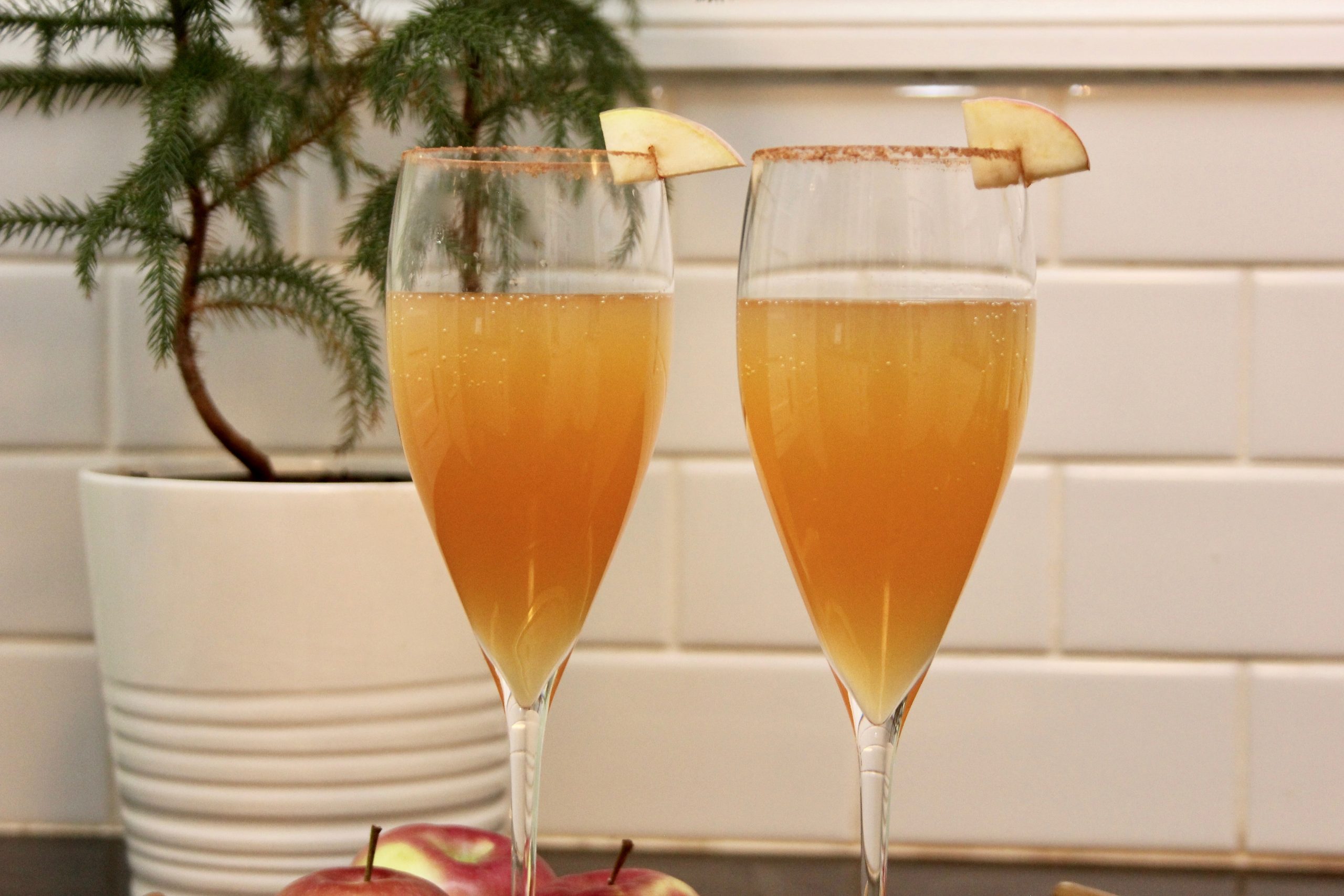 You'll Need:
Your favourite bottle of Prosecco or Champagne
Apple Cider
One Apple
Cinnamon sugar mix
Champagne flutes
Directions:
Rim your champagne flutes with your cinnamon sugar mix.
Pour one ounce of Butter Tart Schnapps into your champagne flute.
Pour champagne to 1/2 or 3/4 of the way up.
Add a splash of apple cider and garnish with an apple slice.
Enjoy!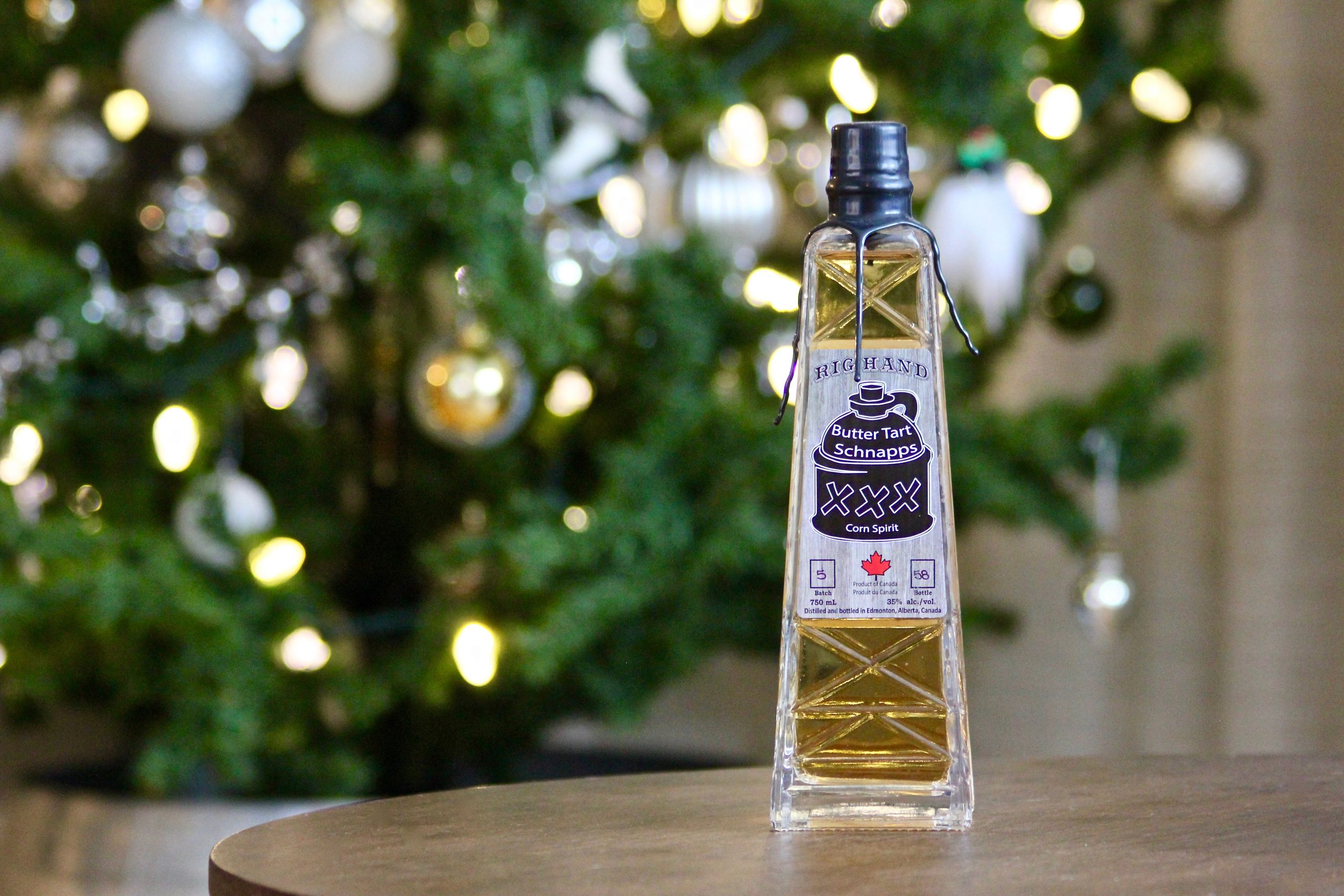 Make sure to pin this to your Christmas Entertaining and Specialty Cocktail boards. Follow me on Pinterest here!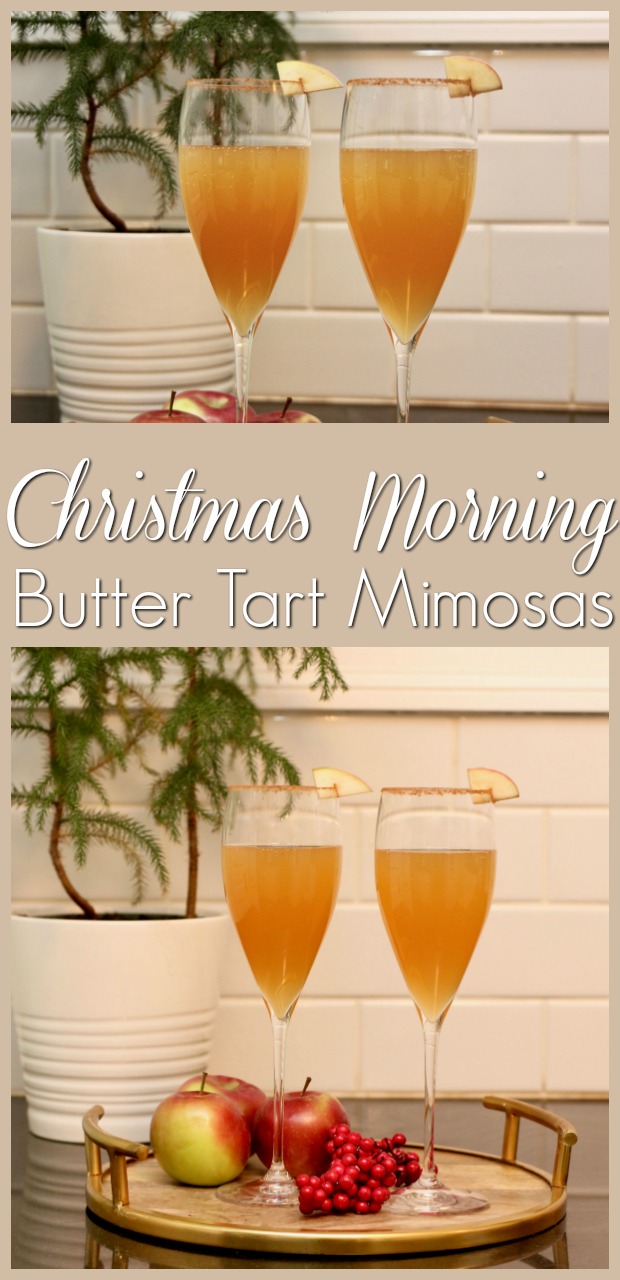 Other Posts You'll Love:
The Best Damn Chicken Noodle Soup
xx