Hidden gems, cool local product, and a whole bunch of Christmas-y events and workshops in the Edmonton area!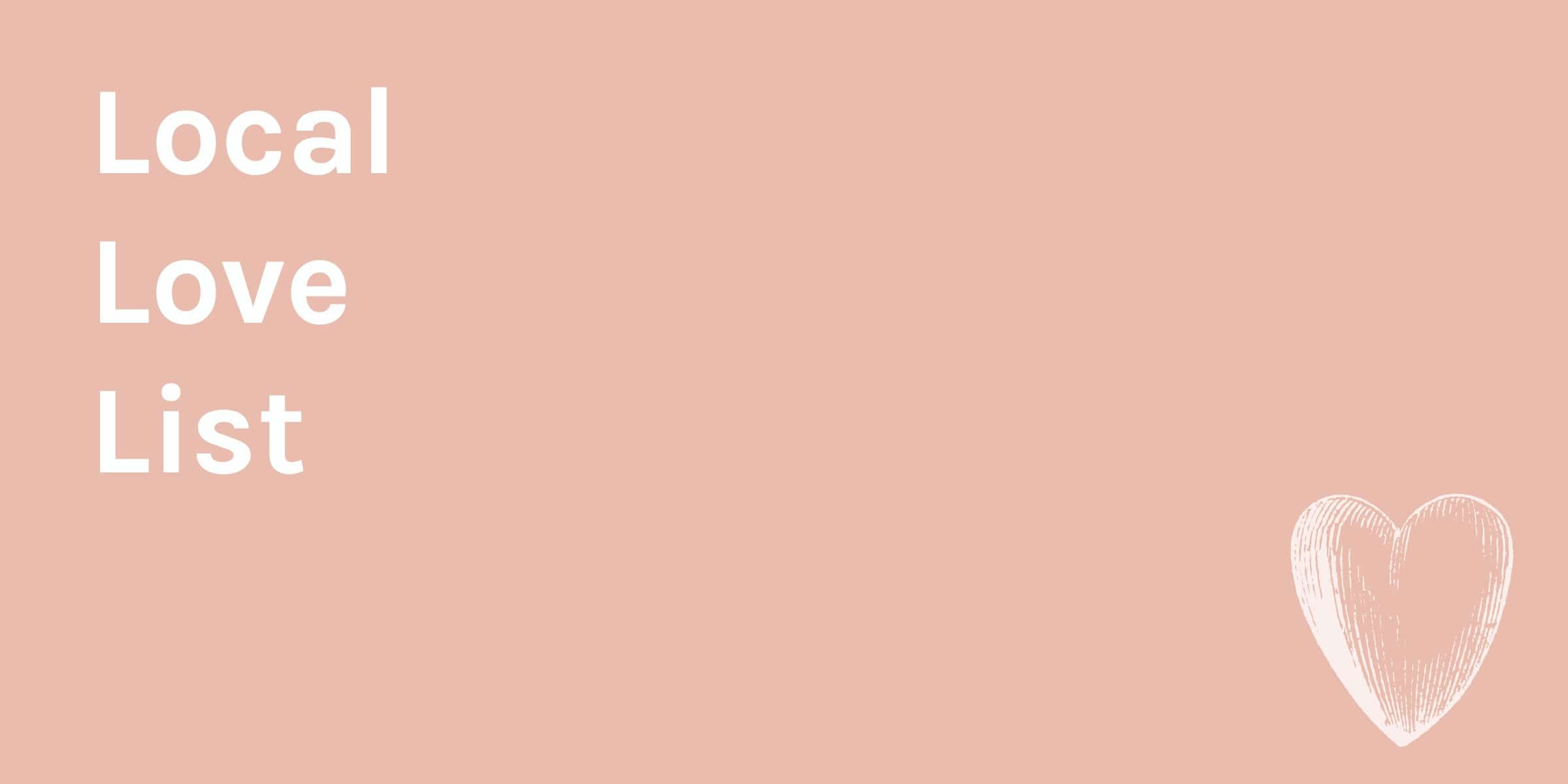 A Very Kari Christmas: Gifted 2018
Watch for my next Edmonton Made gift guide coming out tomorrow focused on creating an experience with your gifts. I'll also be on Global Edmonton at 7:40 a.m tomorrow morning (Saturday, December 8) showing you the local product you can pick up to create these experiences. In the meantime, check out my Christmas Gift Guide for kids – here.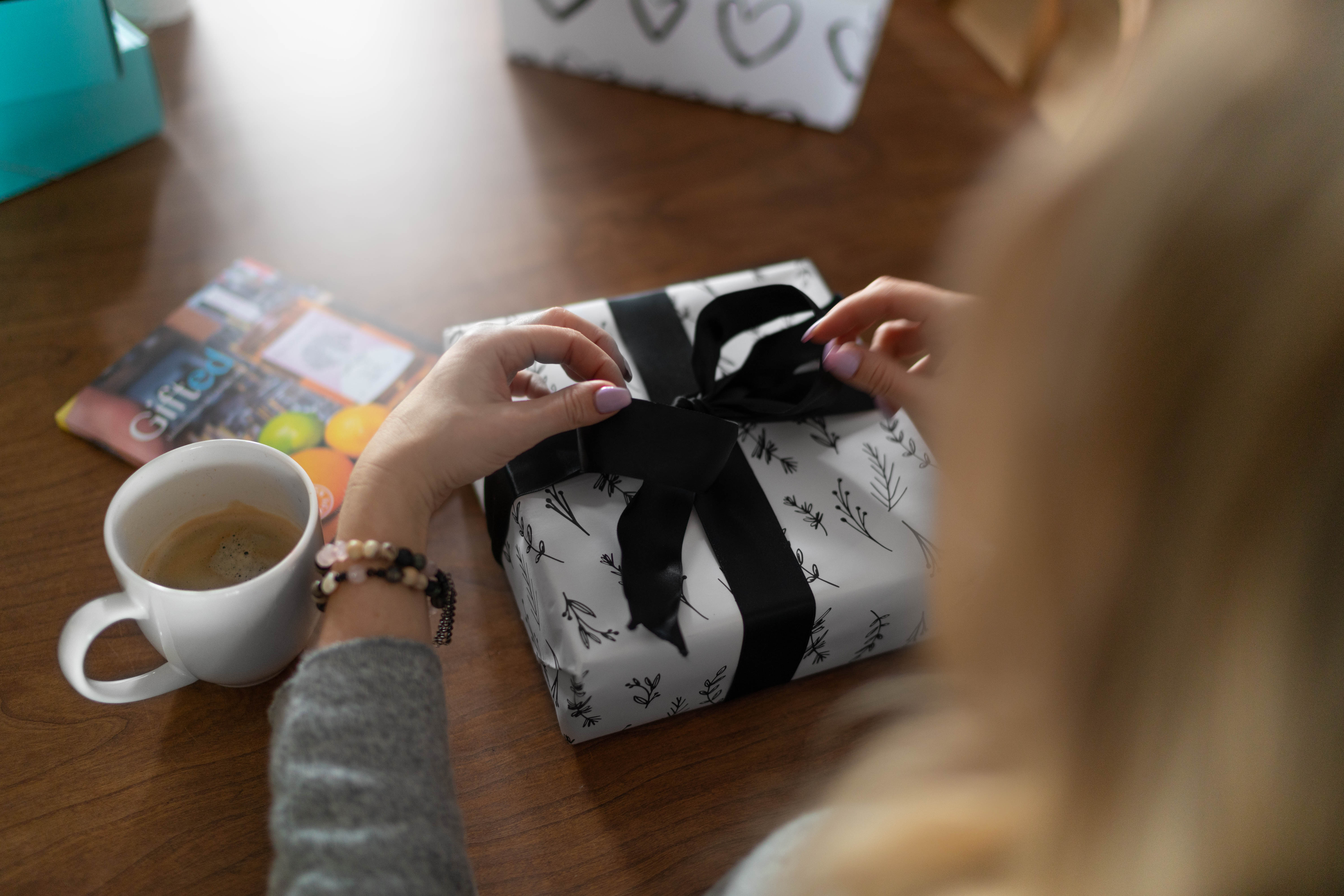 Giveaways!
I have some amazing giveaways coming up over the next few weeks at KariSkelton.com! One worth over $500 and one over $1,000! Keep checking back here and on my Instagram for updates. There's also more giveaway news a little further down in this post, so keep on reading!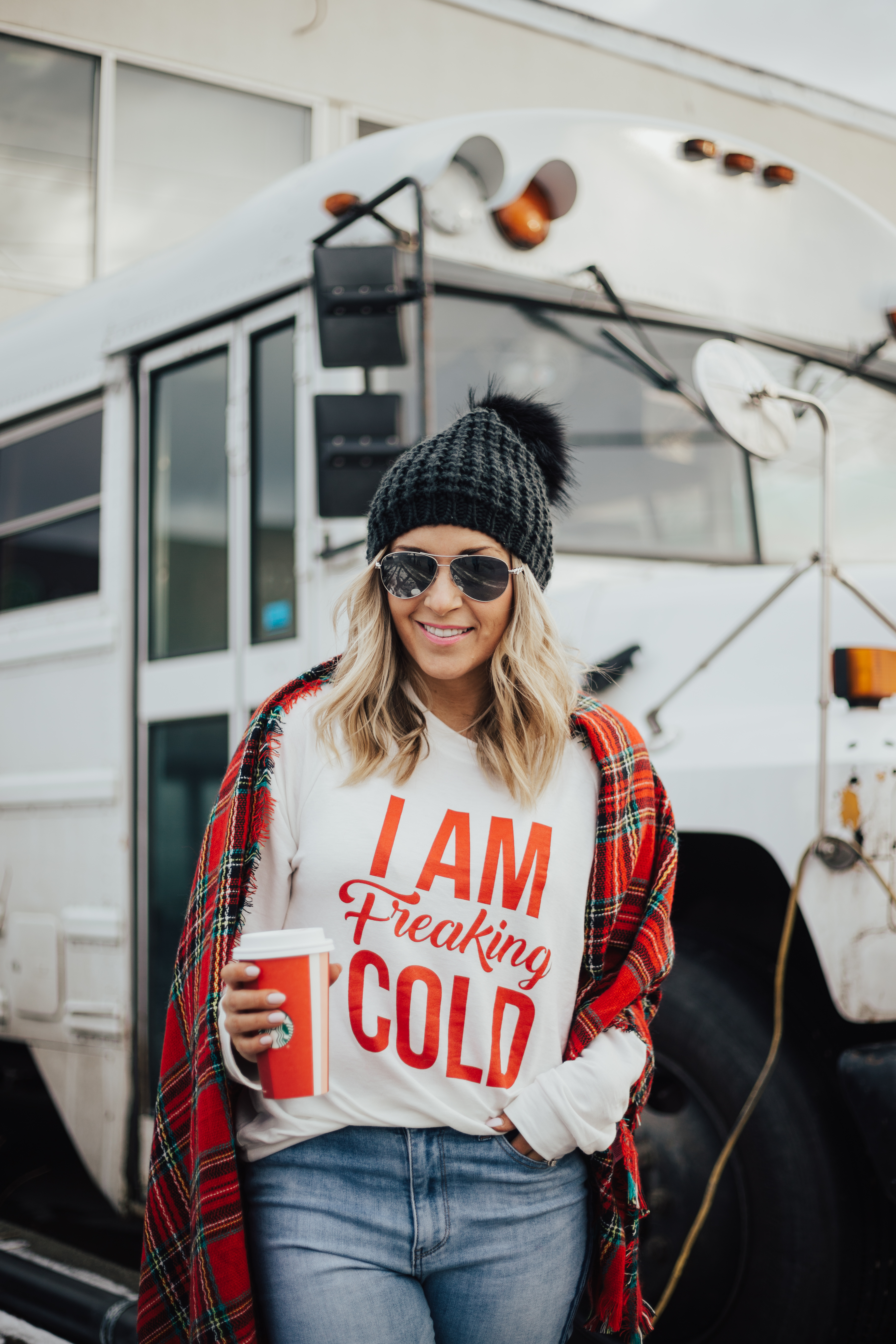 Barre and Body Care Masterclass
X-Tend Barre has teamed up with Essentials by Nature for a Barre and Body Masterclass. It's happening this Sunday, December 9 at X-Tend Barre just south of Whyte Ave. Details here.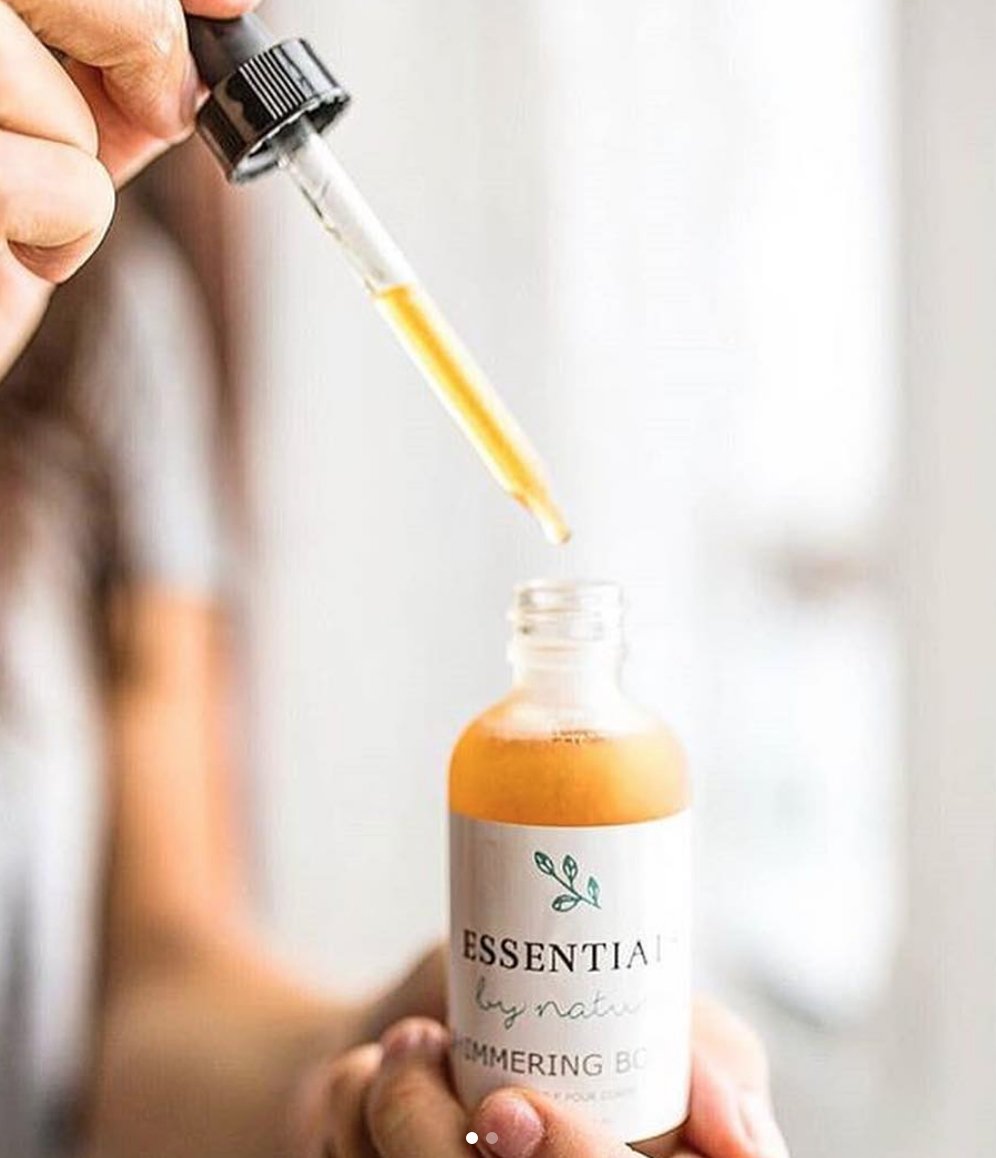 Discount for House Cleaning
We tried out the brand new CleanNow service app that just launched in Edmonton. It's pretty much the Uber of house cleaning. The platform allows you to book a highly trained and reliable house cleaner on-demand in minutes from your smartphone. They can be at your house within 30 minutes – even just to make beds or do dishes! How awesome is that?! Especially around the holidays when there's way too much on the to-do list. You can also schedule regular cleanings too. Get 50% off your first clean with the code Kari50. Book it here.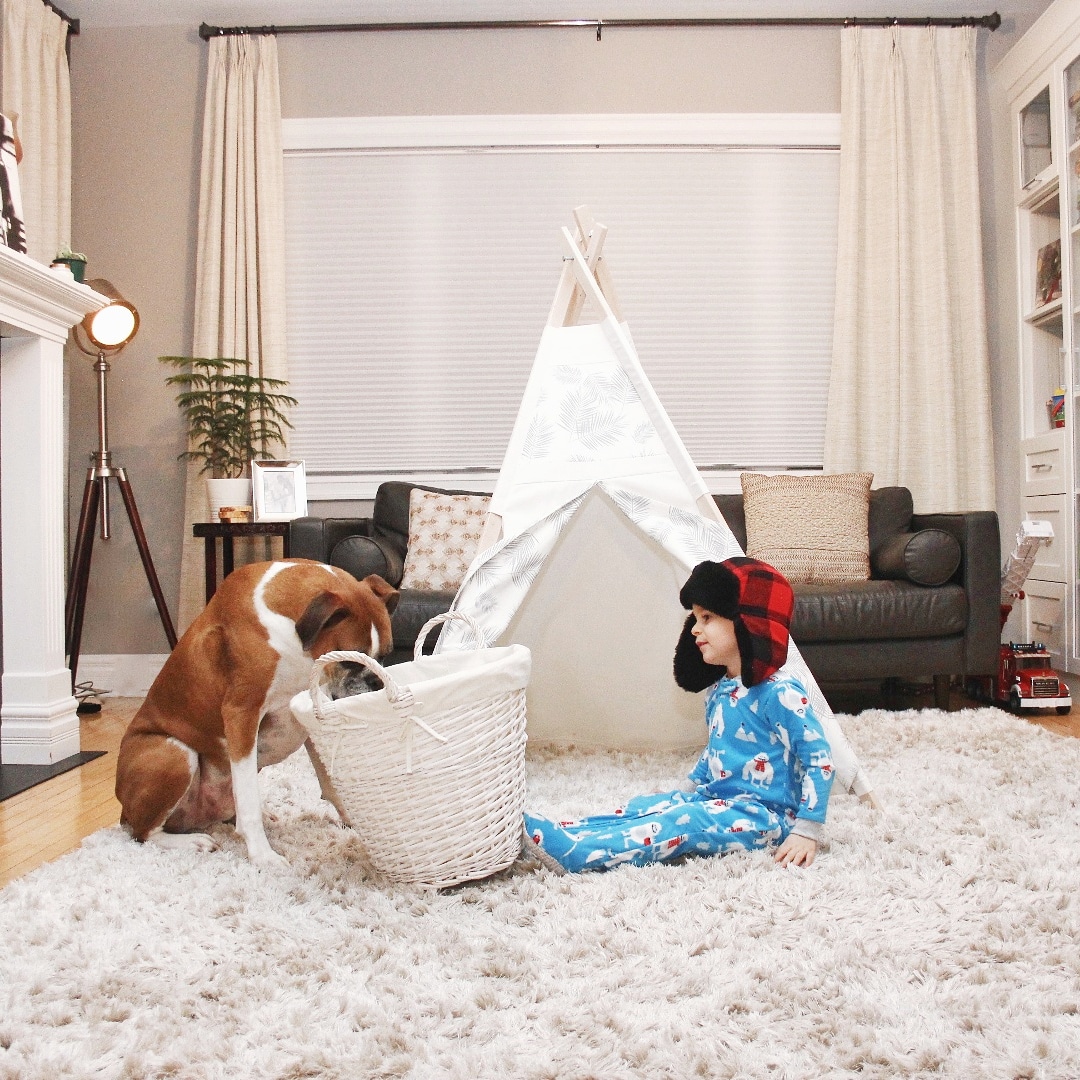 Shop Bamboo Ballroom
I've teamed up with one of my favourite local boutiques, Bamboo Ballroom, to offer you 20% this holiday season! Use the discount code Kari20 at their shop just off Whyte or online here. They also have Little Rascalz Shop featuring adorable kid's clothes, footwear, books, and toys.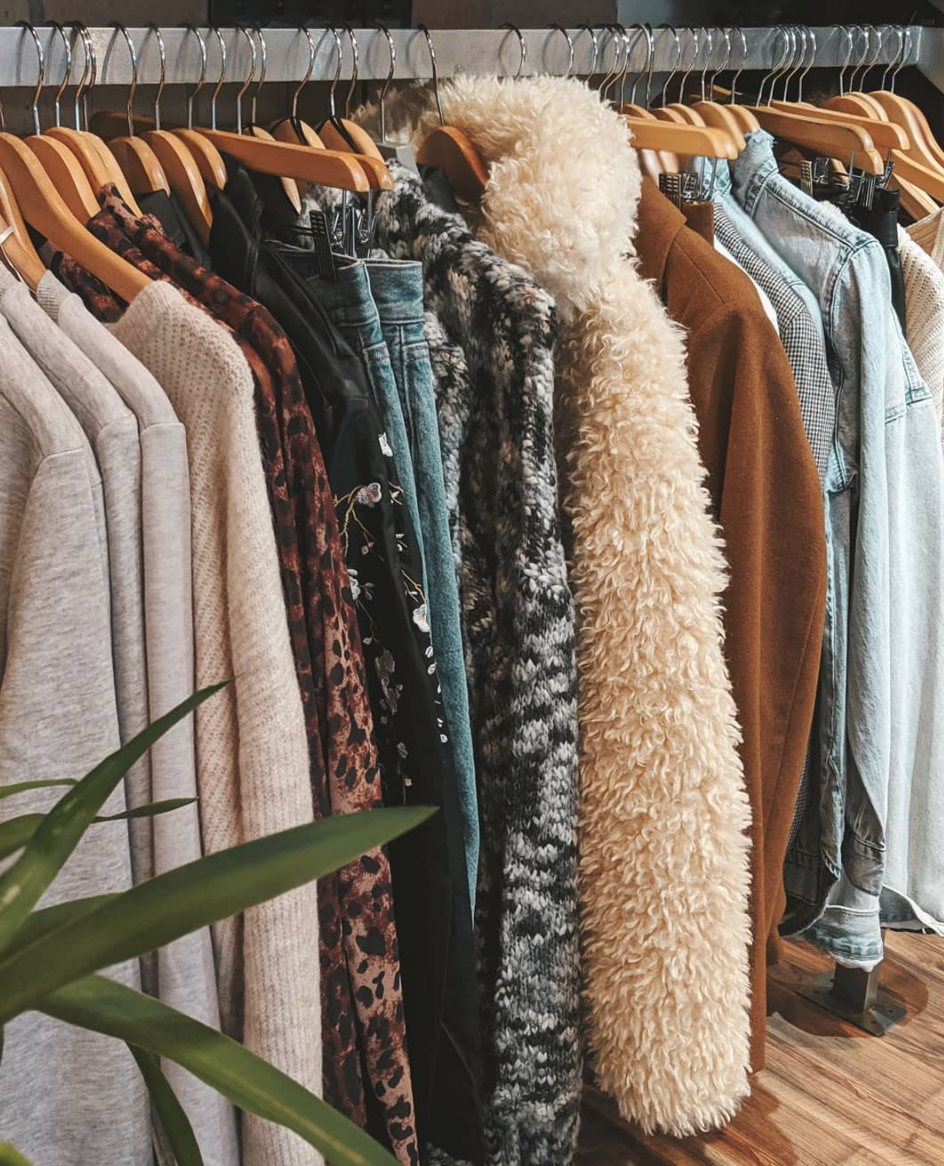 Feel Good Syrup
Fresh air and Feel Good Syrup! Over the past few weeks I've felt a few colds coming on so I took a swig of this delicious elderberry syrup delight and the symptoms stopped. Anything that will zap a cold and is good for you, I'm all for! This stuff really works. It's freshly brewed in St. Albert and ships all over North America. You can order right off their website or check the "Retailers' list to see where to pop in and grab some.
Free Santa Printable
Shop the Skinny is offering this free printable for you to download and frame. How awesome would this be displayed at your holiday party?! Get it here.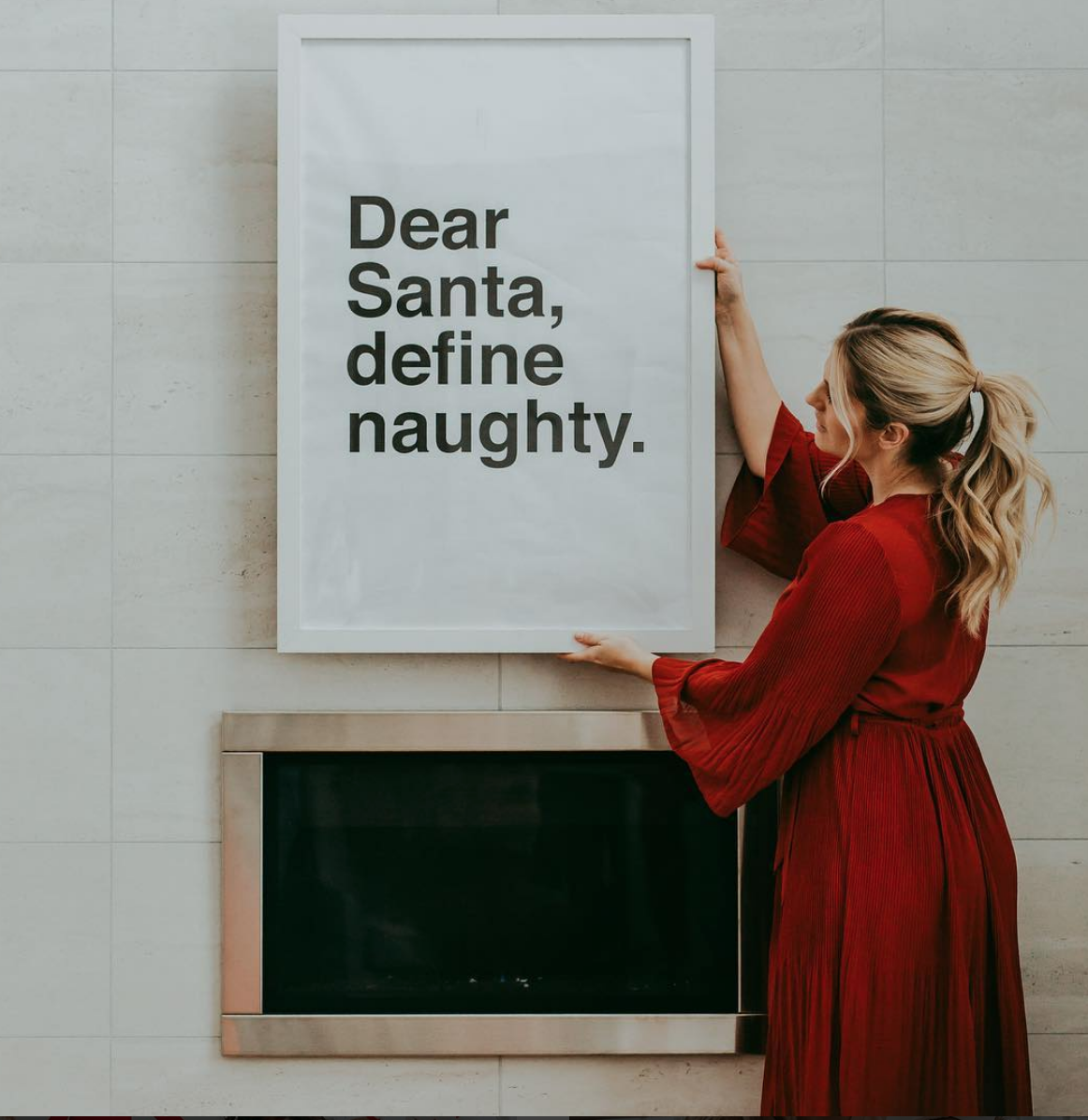 Wreath-Making and More!
Wyatt and I ventured out to Birchwood Meadows this week to make our holiday planters with Designer Cory Christopher. Wyatt also got to make a beautiful terrarium tree ornament! They have a whole DIY station where you can create your own urn inserts and wreaths or pick one up already pre-made. It's a magical little place you have to visit! This Sunday, December 9 they're hosting a day of festive inspiration with drop-in workshops, refreshments and treats, a Christmas floral bar, and more. More here. Check my Instagram on Monday for a fun giveaway I'm doing with Cory Christopher!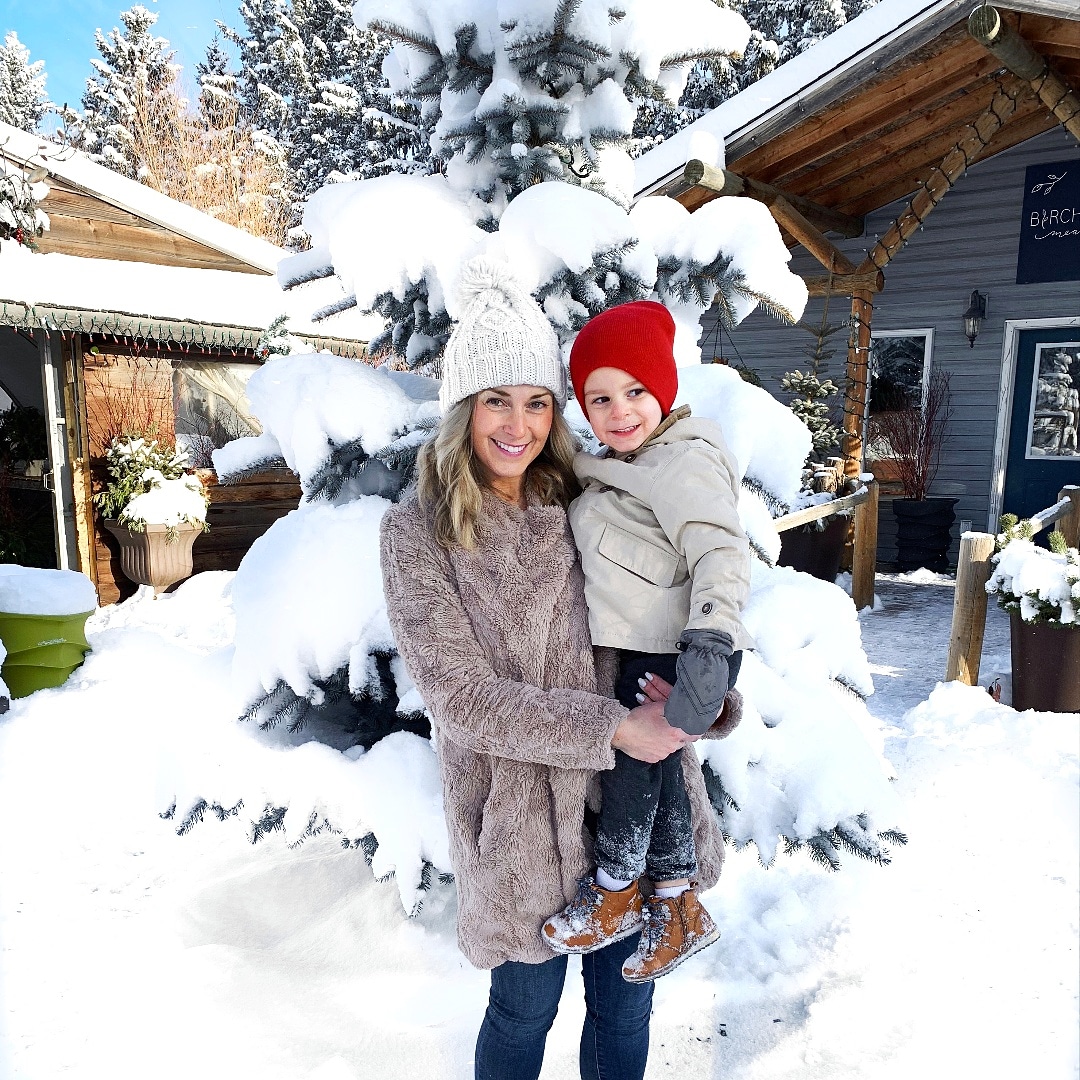 Christmas Events
Giveaway!! The Edmonton Singing Christmas Tree
The Edmonton Singing Christmas Tree is on December 14-16 at the Jubilee. I promise this production featuring a 35-ft singing Christmas Tree of 150 choir members, Christmas classics, dancing, singing will move you. The event raises money for the John Cameron Saving Lives Foundation. We have a pair of tickets to giveaway for opening night (Thursday, December 13) performance! In the comment section below, tell us what you love most about the holiday season! Winner will be revealed Monday, December 10 at 12:00 pm MST.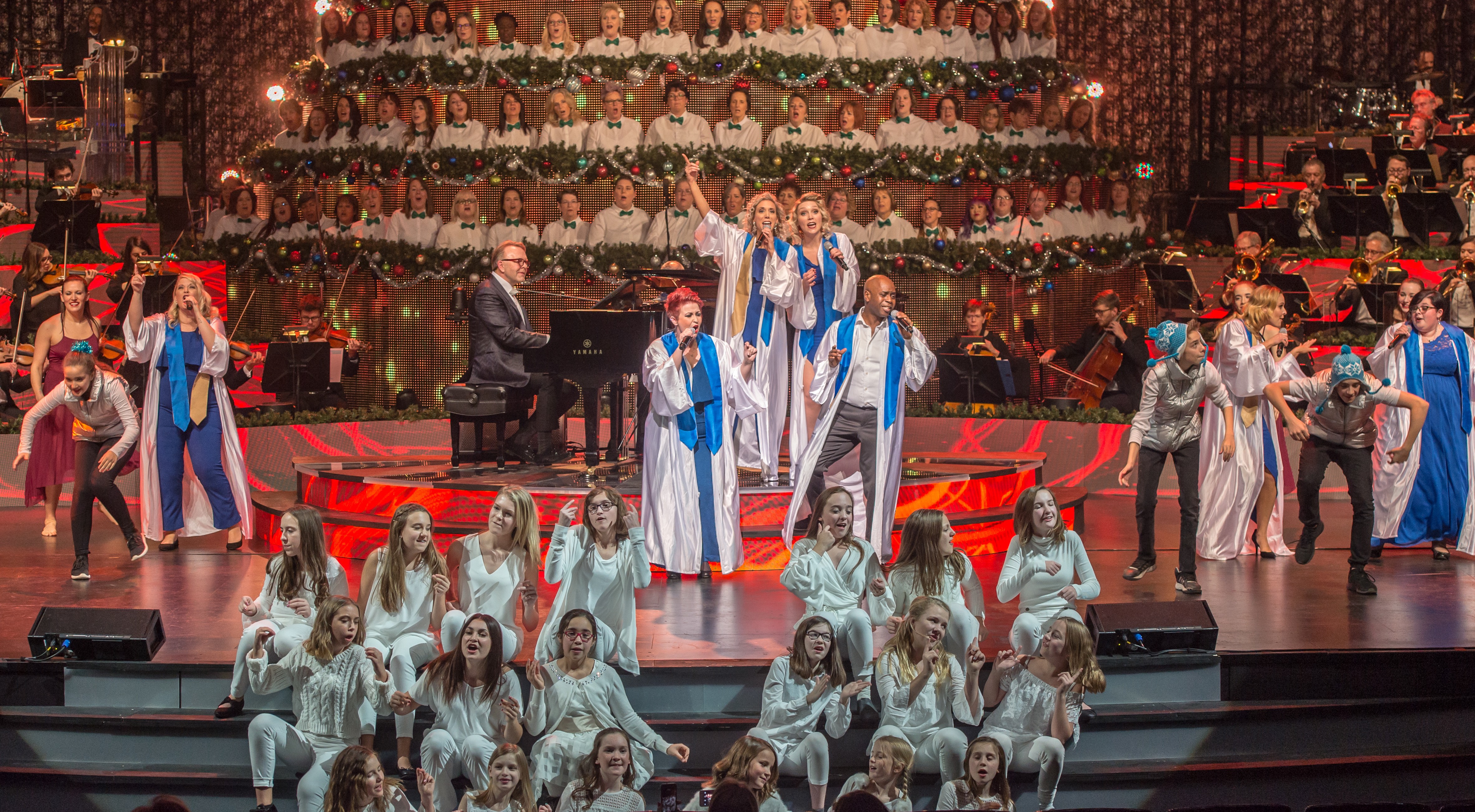 Candy Cane Lane
The magical Christmas lights display in the community of Crestwood officially opens today! Pretty much the entire neighbourhood decorates the exterior of their homes with tons of lights, ice sculptures, and over-the-top Christmas decorations and you can walk or drive through to see it! Find YEG Candy Cane Lane on 148 Street between 100 Avenue to 92 Avenue. Donations for the Edmonton Food Bank are encouraged. All the details here.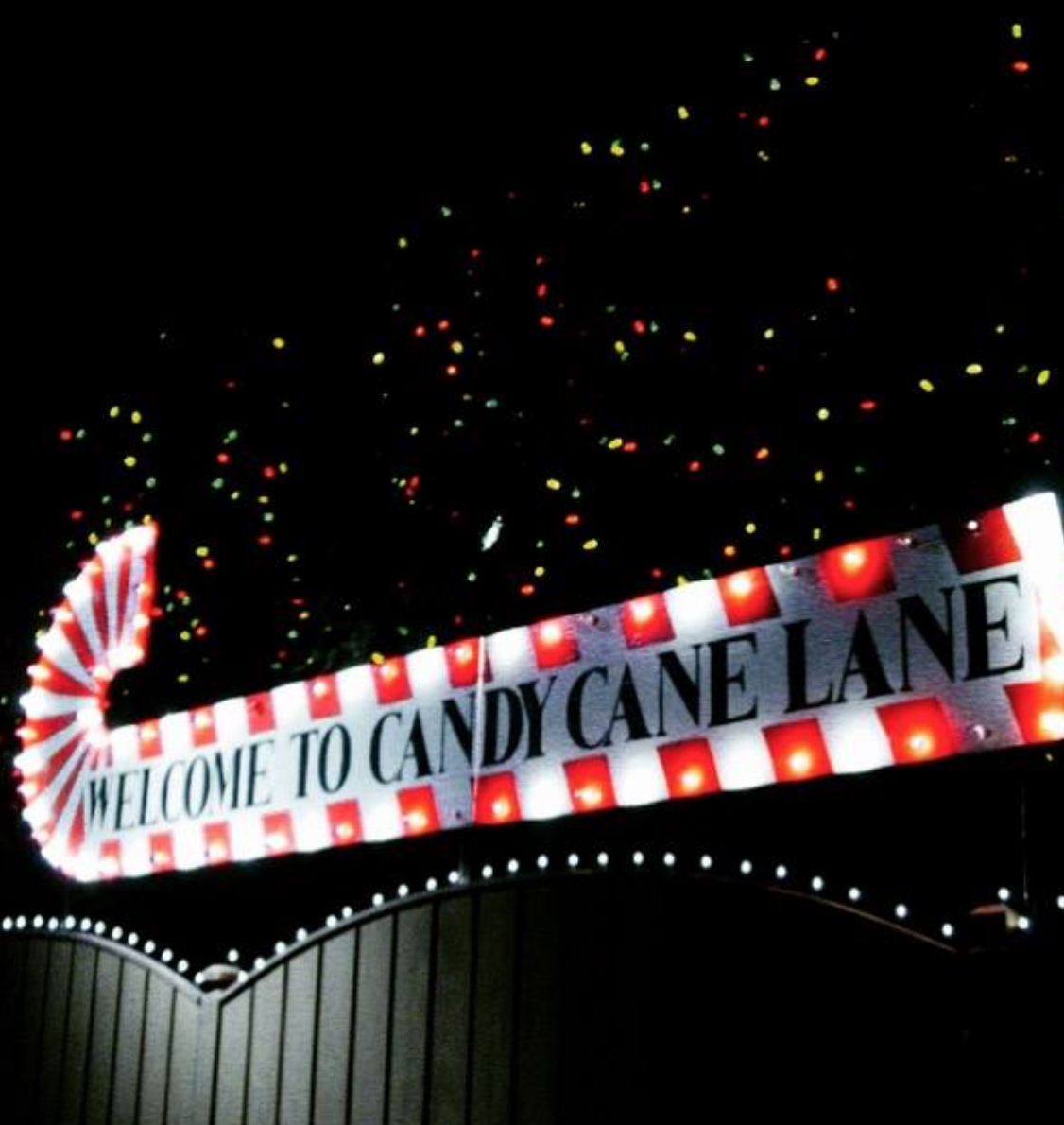 Holiday Train
CP Holiday Train is rolling through Edmonton on Monday, December 10th! This annual tradition travels across North America, collecting donations for local food banks. Enjoy the magic of the decorated train along with entertainment by country music legend Terri Clark, Sierra Noble, and Kelly Prescott. Details here.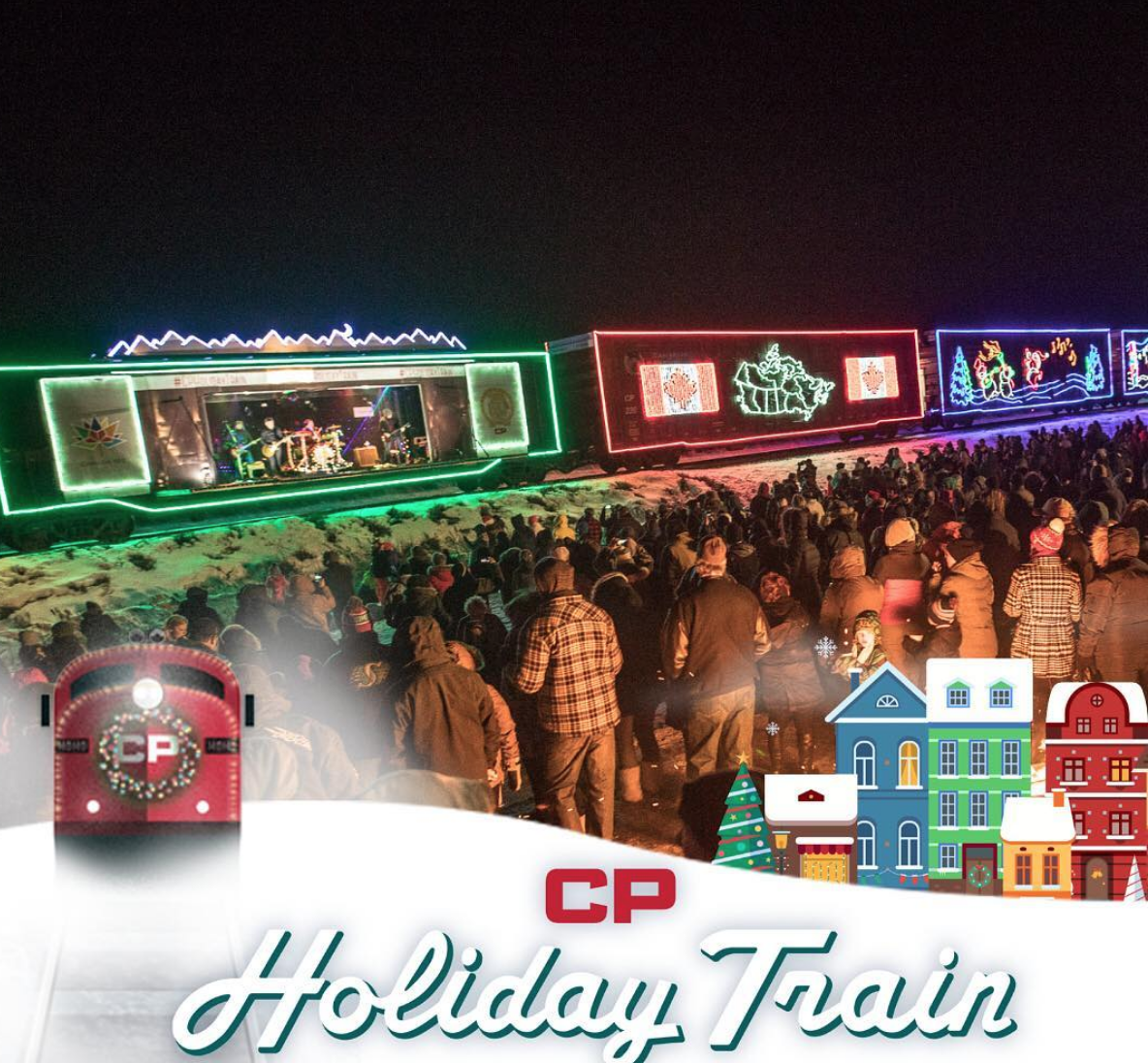 Glow Festival
Check out this massive indoor Christmas festival at The Enjoy Centre from now until January 19. There are so many different things to take in – interactive light gardens, musical light tunnel, Christmas market, LED swing, a magical castle playground for the kids, and more. Get tickets and more info here.
A Christmas Carol
This is the 19th and final year of Tom Wood's adaptation of A Christmas Carol at The Citadel Theatre. We've enjoyed this production several times over the years. If you've never been, make it part of your holiday plans this year. On now until December 23. Details here.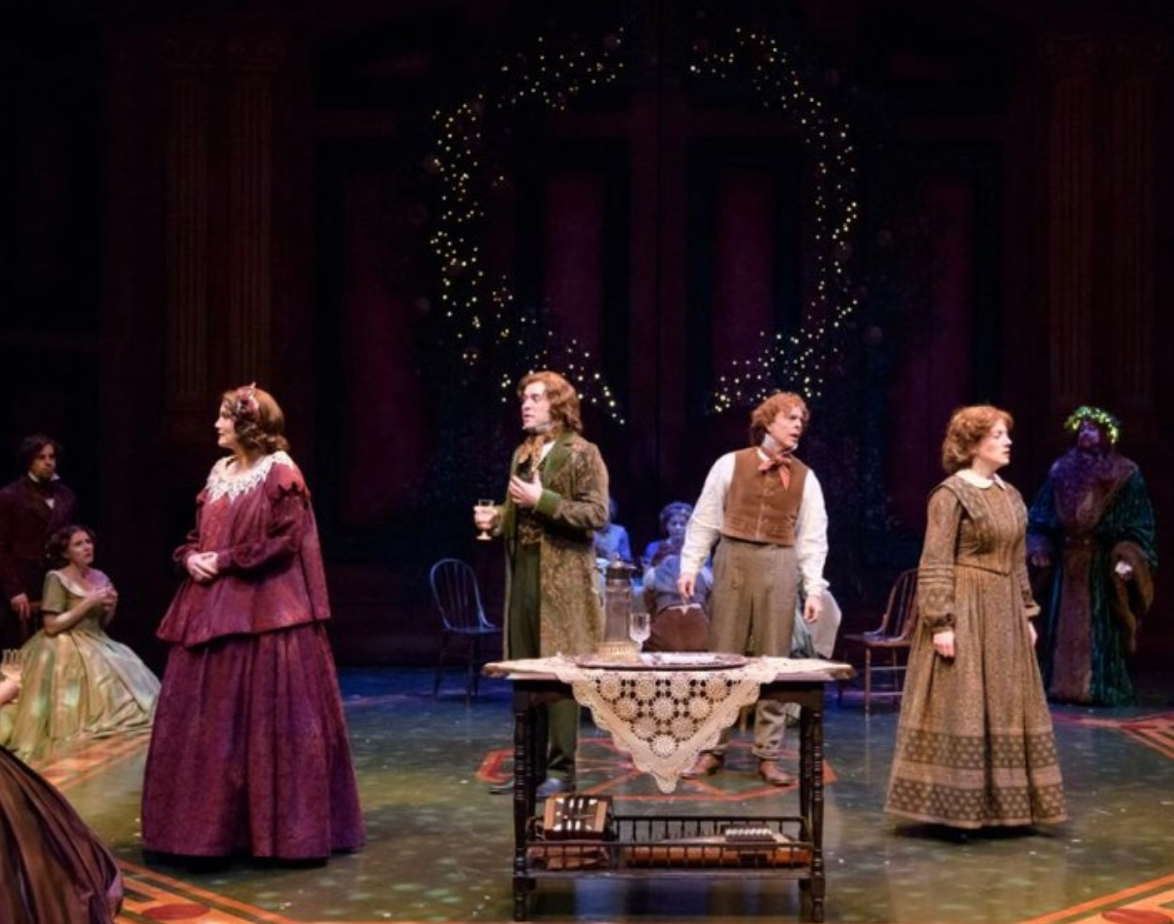 Lights at the Legislature
Stunning lights, choir performances, and free hot chocolate (in the evenings). Take in the lights at the legislature grounds this holiday season, starting December 4th and runs until the 23rd.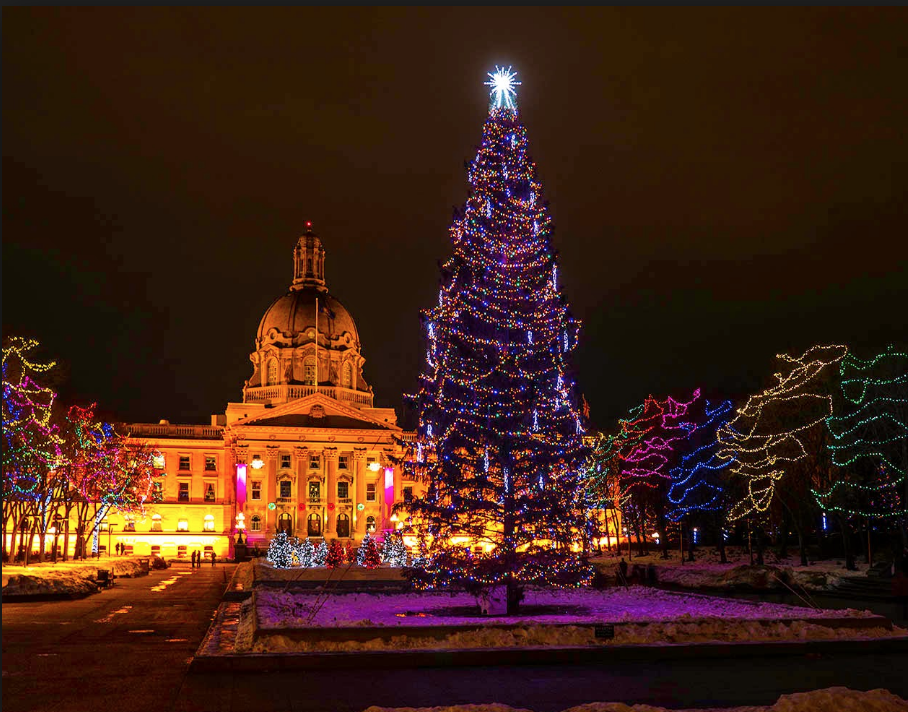 The Nutcracker
The Alberta Ballet's performance of The Nutcracker is on this weekend at the Jubliee. There is matinee and evening performances. Get tickets here.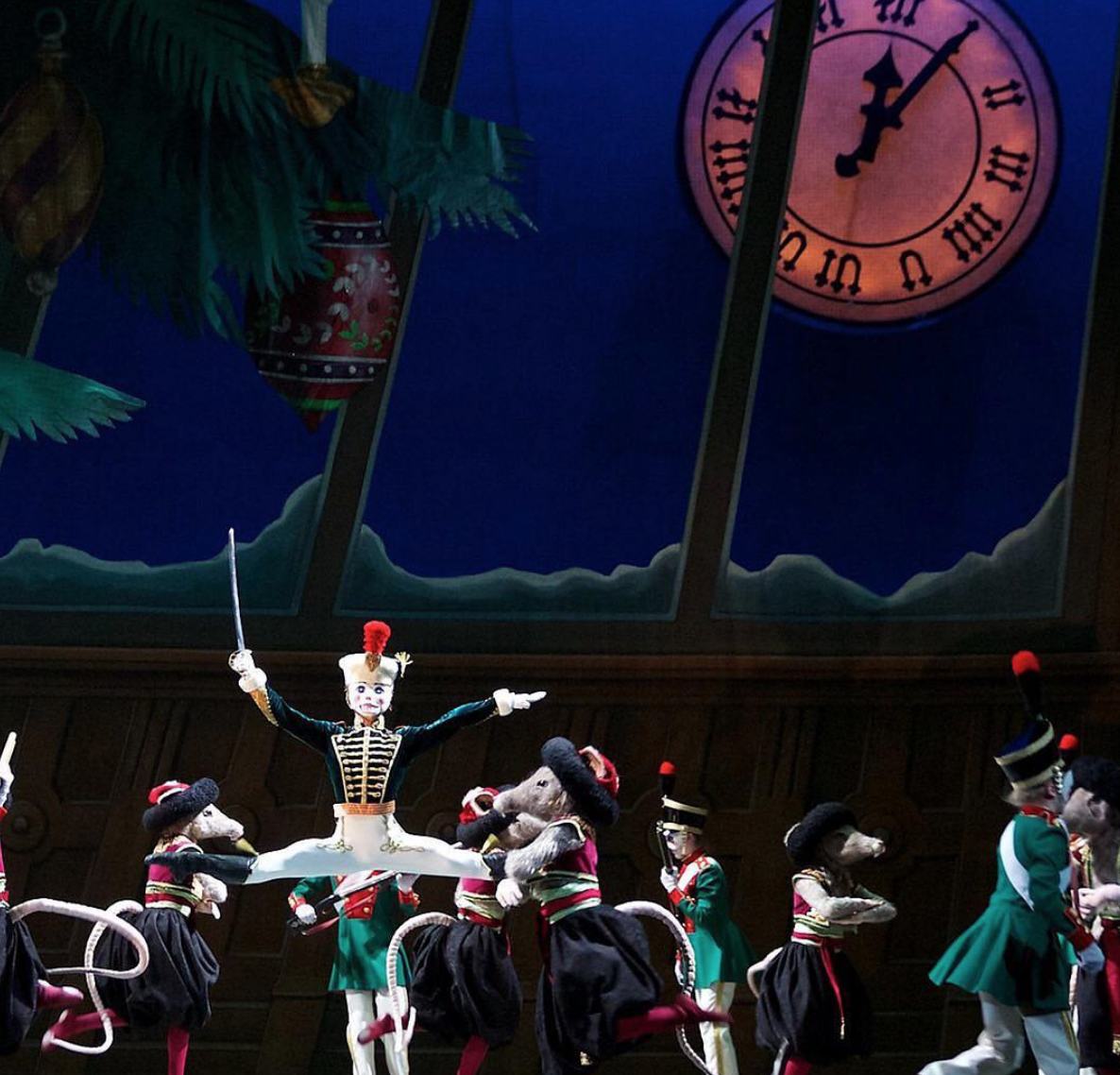 Pet Pics With Santa
There's still one more chance to get your pet's photo with Santa at Kingsway Mall. Bring your cat or dog to Kingsway on Tuesday, December 11 between 7-9 pm. Make sure you read the guidelines before showing up.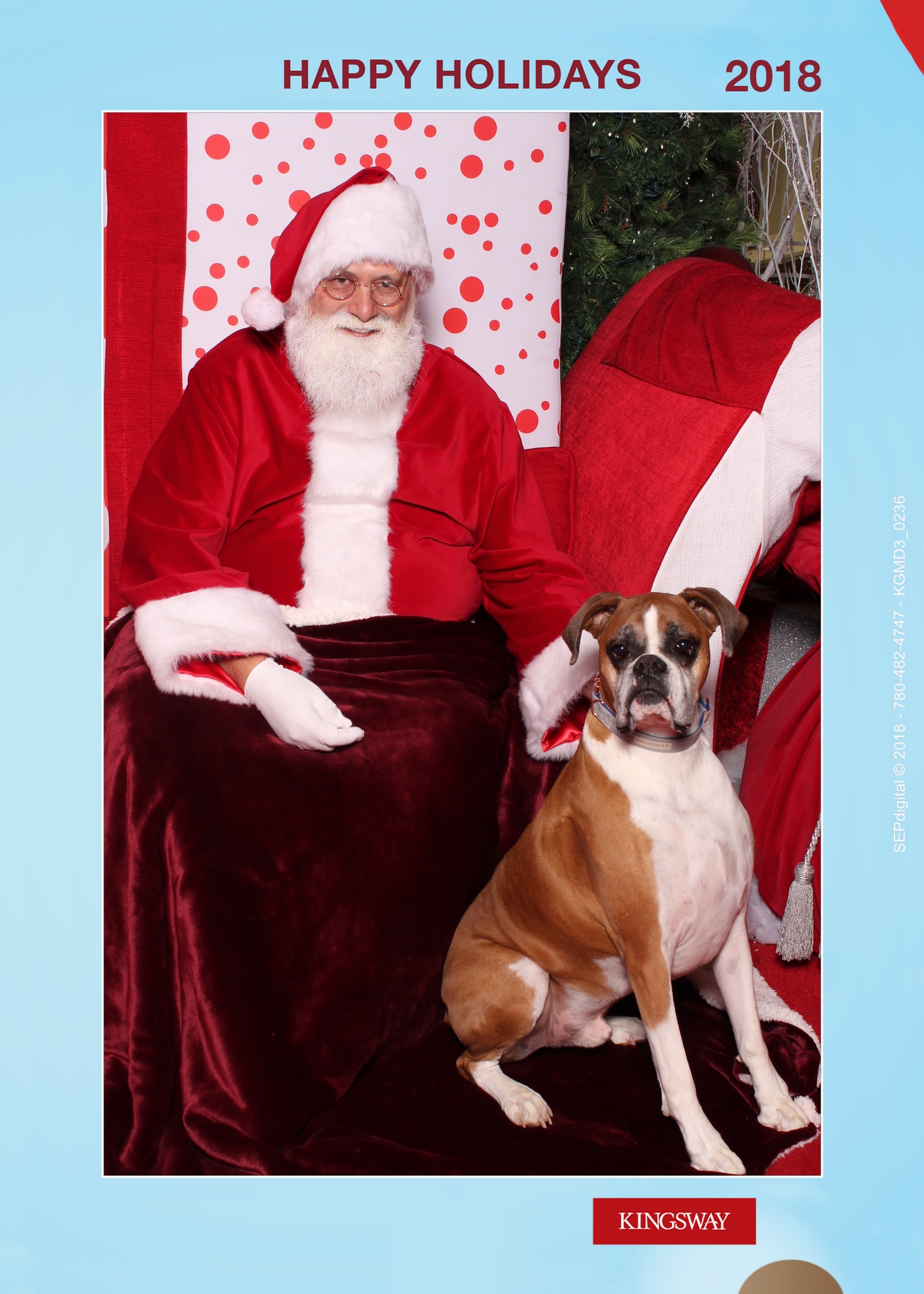 Holiday Markets
124th Holiday Bazaar
Over 100 vendors at this holiday market in downtown Edmonton from December 14-16!  The Holiday Bazaar by the 124 Grand Market will also feature live music, workshops, yummy eats and drinks. Find the market at the Capitol Arts Building at 10560 107 St. More here.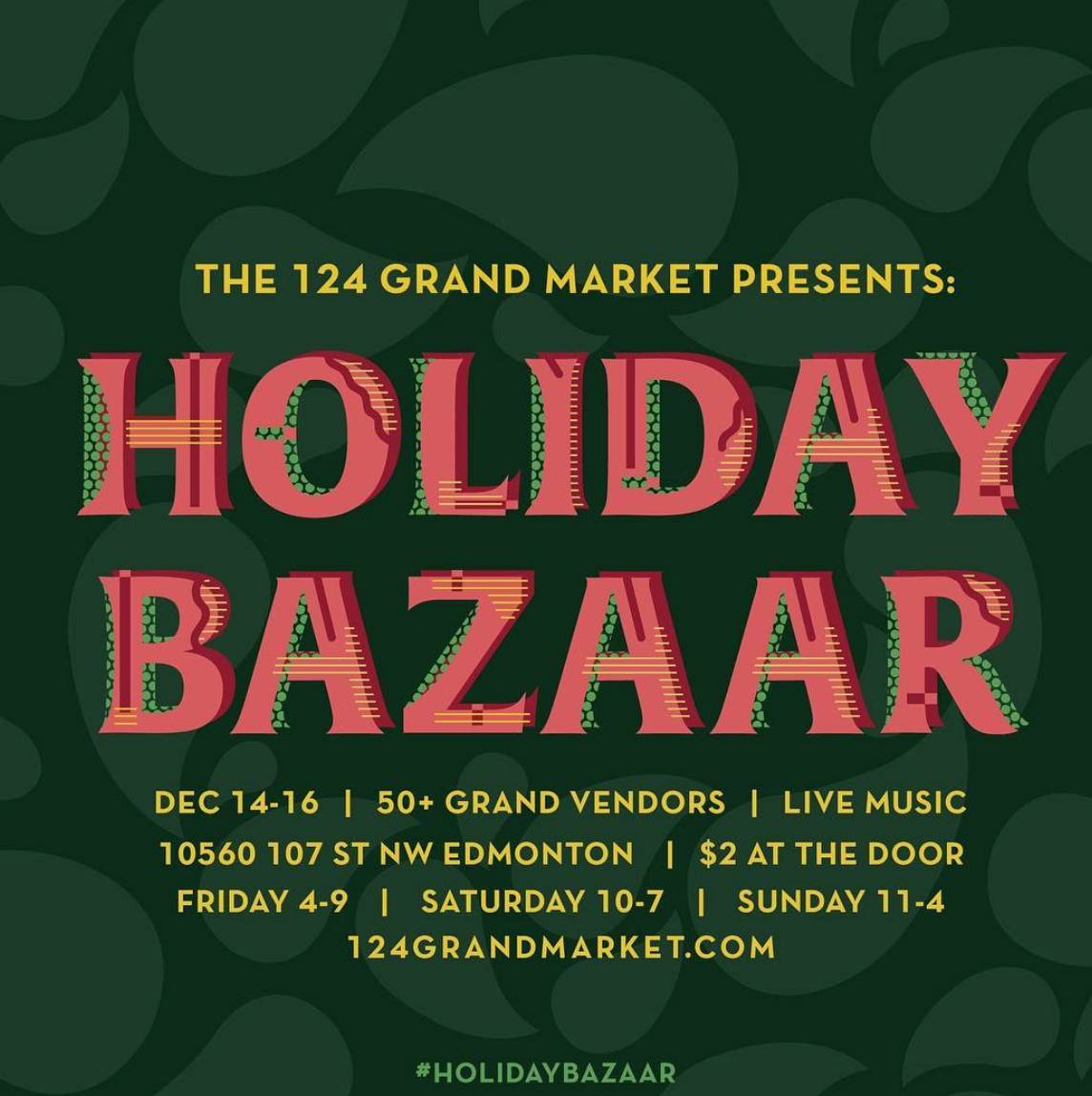 Royal Bison
Royal Bison Art + Craft Fair is on this weekend just north of the Old Strathcona Farmer's Market. Details here.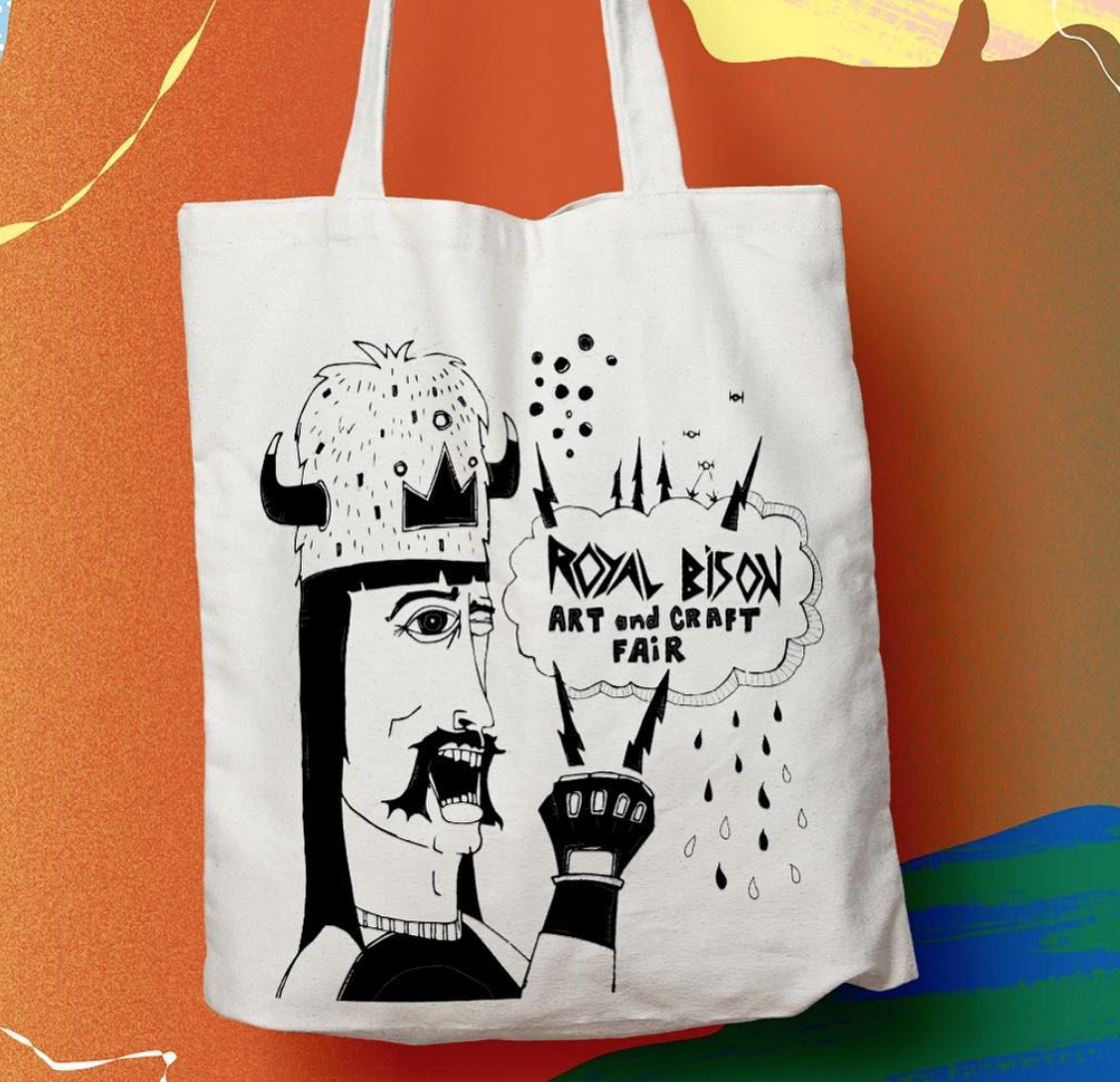 Photo Walk
Bloggers Linda Hoang and Sharon Yeo are hosting another Instagrammable Walls photo walk! Go on a fun photo walk, discovering some of the best places in Edmonton to take a picture fit for Instagram. The walk is happening Saturday, December 15 from 1-4pm. All the details here.
Branch Box
You can create your own Scandinavian-themed wall hanging with Fabloomosity's limited edition branch box. Your order will include all the materials you'll need for your arrangement, as well as detailed step-by-step instructions. Order online before 11 am to get same day delivery! Shop here. (actual size is smaller than the one below).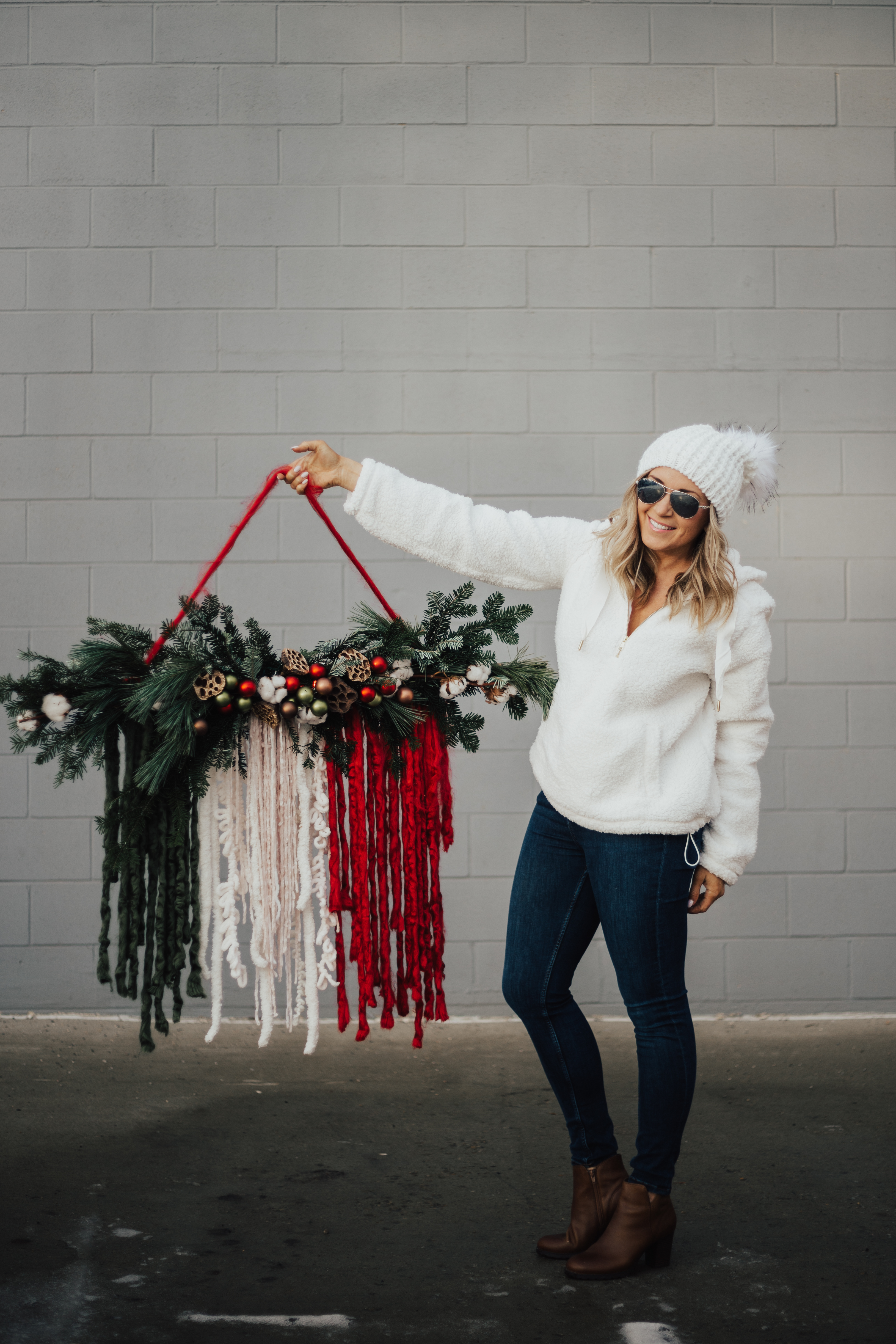 Rose Gold EggNog Cookies
At KariSkelton.com: These rose gold eggnog cookies are my absolute favourite cookies to make for Christmas! I normally top them with cinnamon, but if there's a way to incorporate pink or rose gold, you know I will find it! Here's the recipe.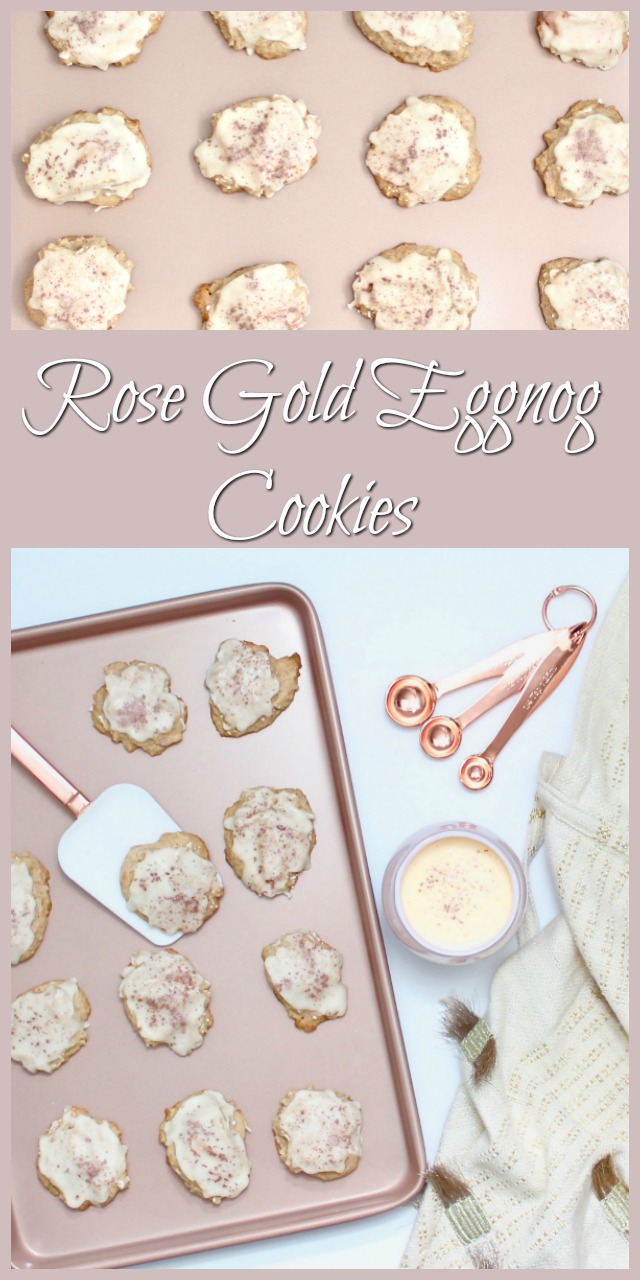 Check out more Local Love here.
Follow our local adventures here.
If you know of any hidden gems, cool local product, or unique events happening in the Edmonton area, please email me.
xx