This salad is perfect for the summer days dining al fresco in your backyard! Paired perfectly with some homemade burgers, grilled chicken, or as the main dish. Here's how to make a delicious nectarine salad with prosciutto, walnuts, and dill.
Delicious + Simple Nectarine Salad
There's nothing quite like being able to eat our meals outside on a beautiful summer evening. Am I right?! I don't know about you, but I crave fresh salads in these warmer months. There's something so feel good about cutting off fresh herbs and greens from our gardens and mixing them with the finest ingredients from the fridge. I love to eat this salad on its own with a beautiful glass of chardonnay.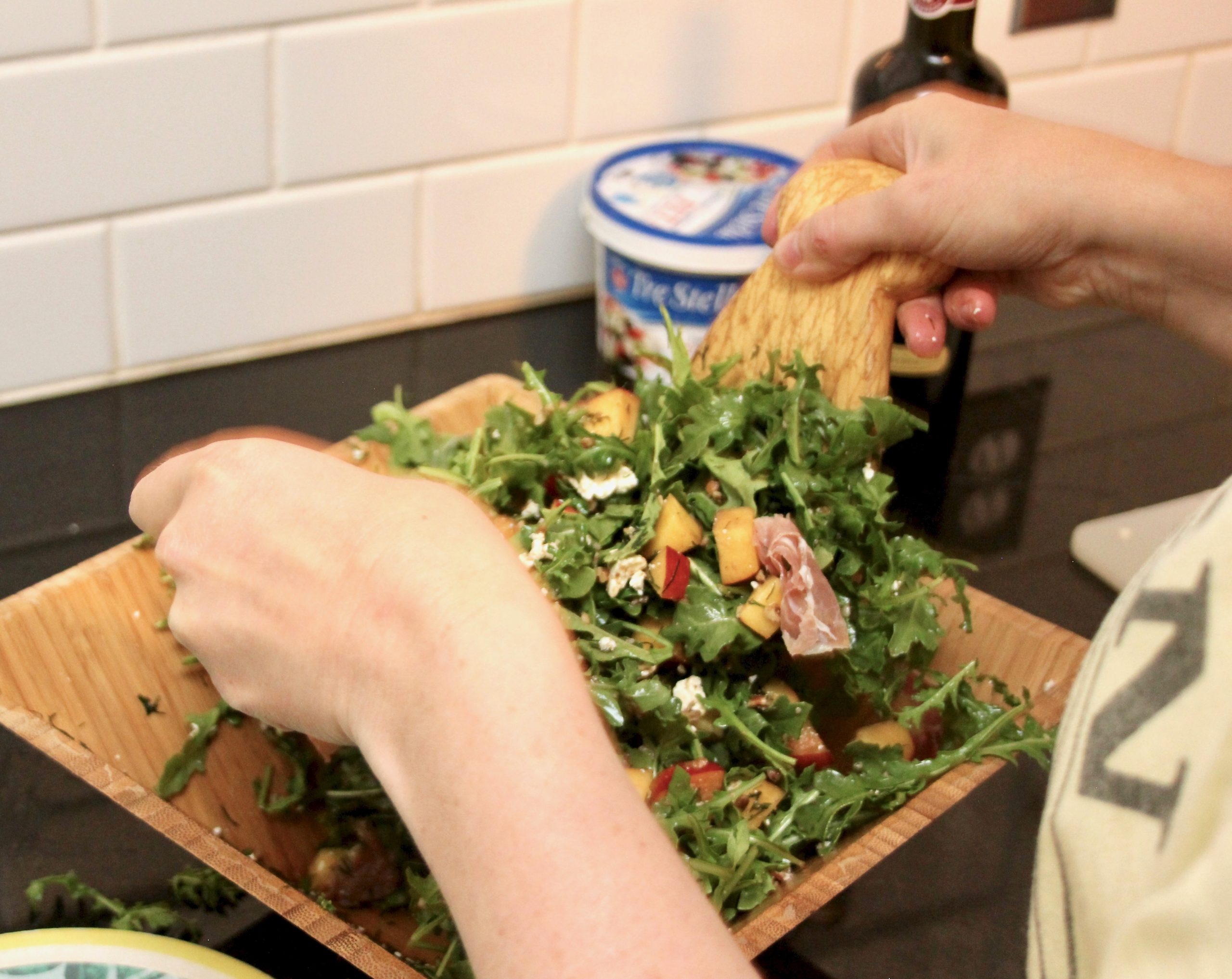 You'll Need:
two nectarines, chopped
one cup of crumbled feta
three slices of prosciutto, chopped
handful of walnuts, chopped
small handful of fresh dill, chopped
two TBSP balsamic vinegar
a few handfuls of arugula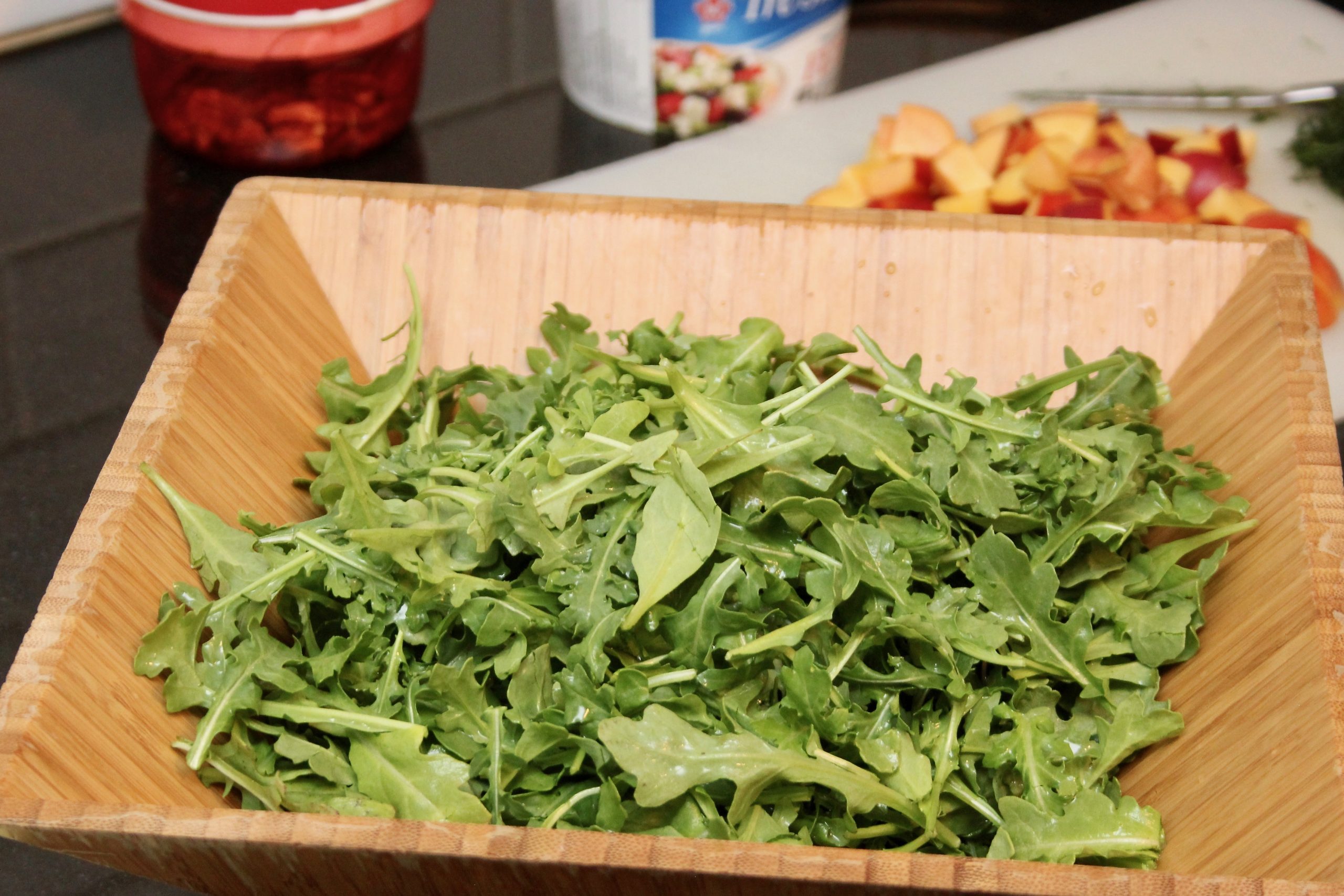 Directions:
chop nectarines, dill, prosciutto, and walnuts.
throw freshly washed arugula into your favourite salad bowl.
place nectarines, dill, and walnuts on top.
crumble feta on top of the salad.
drizzle balsamic vinegar over the salad.
place prosciutto on top and toss.
serve immediately.
*make sure to drizzle the balsamic BEFORE you place the prosciutto, otherwise, the meat will absorb most of the balsamic and become too soggy before presentation.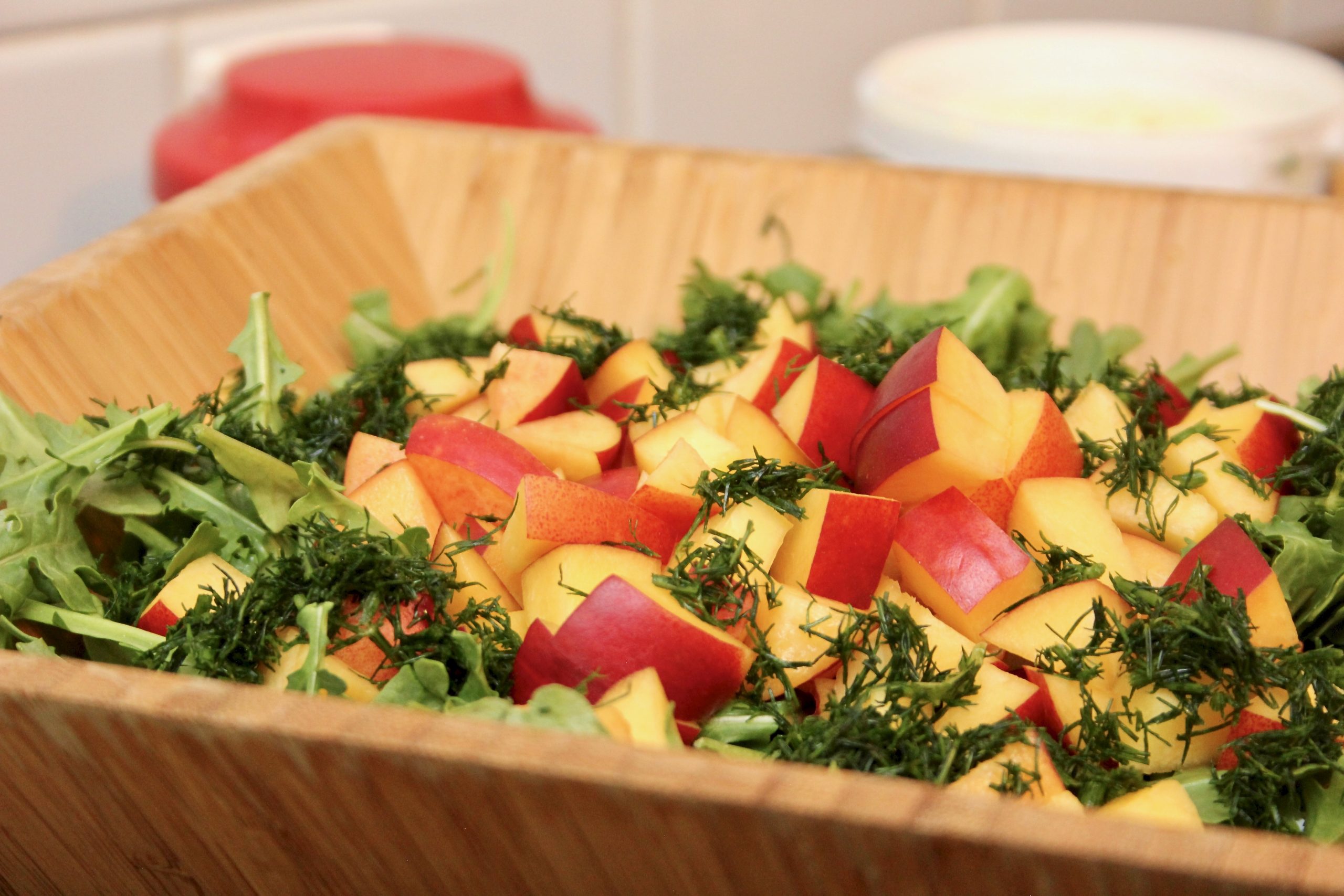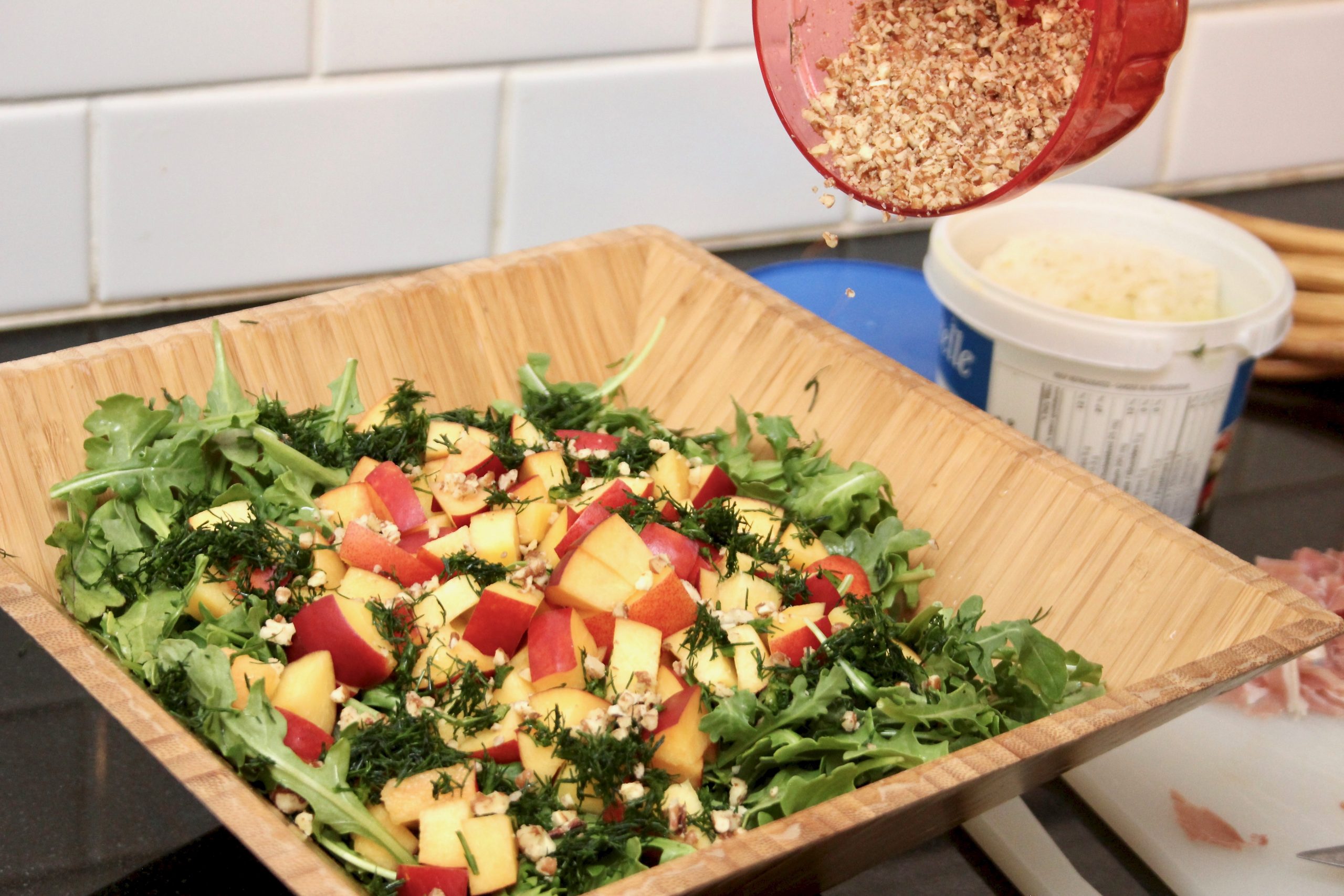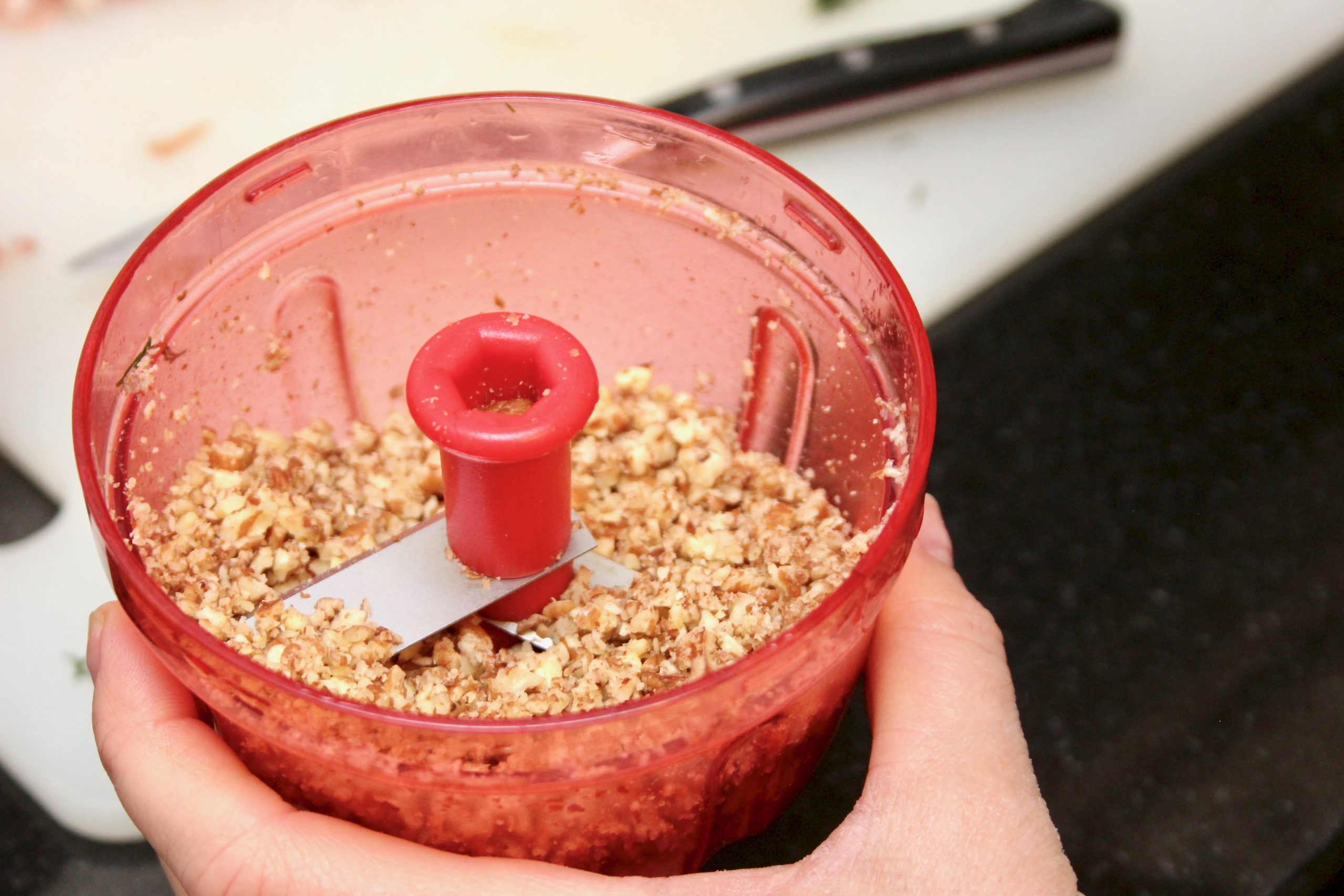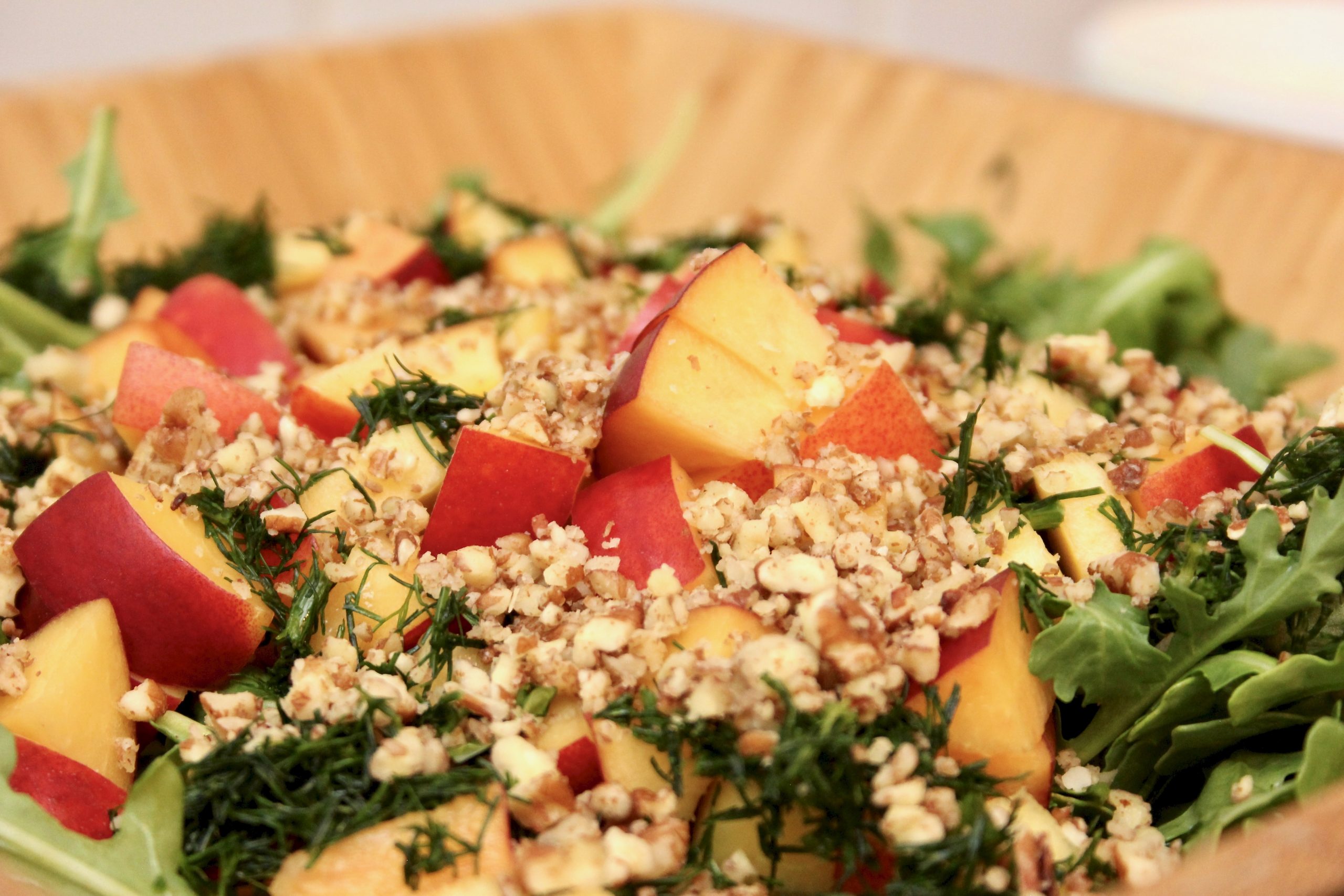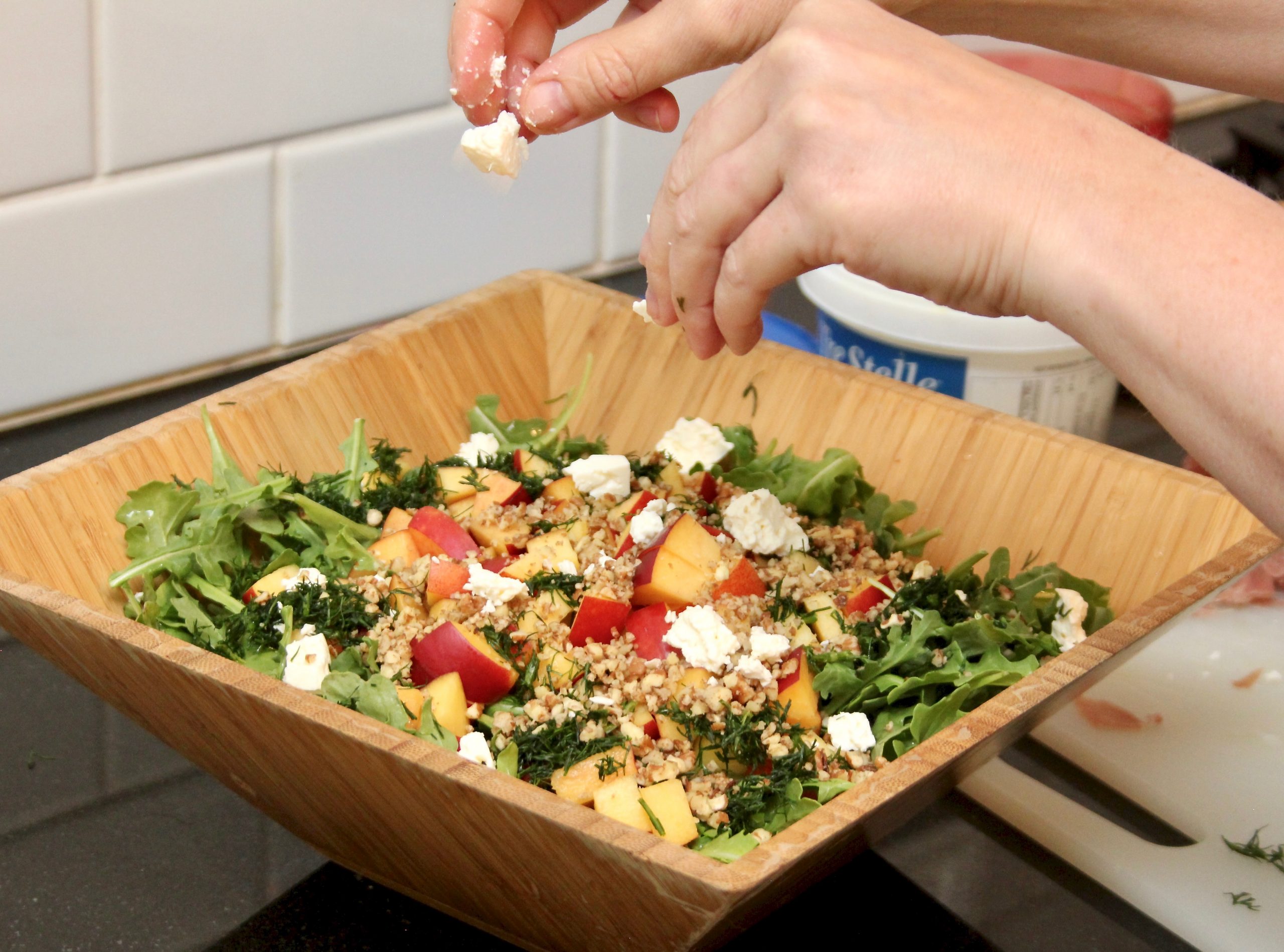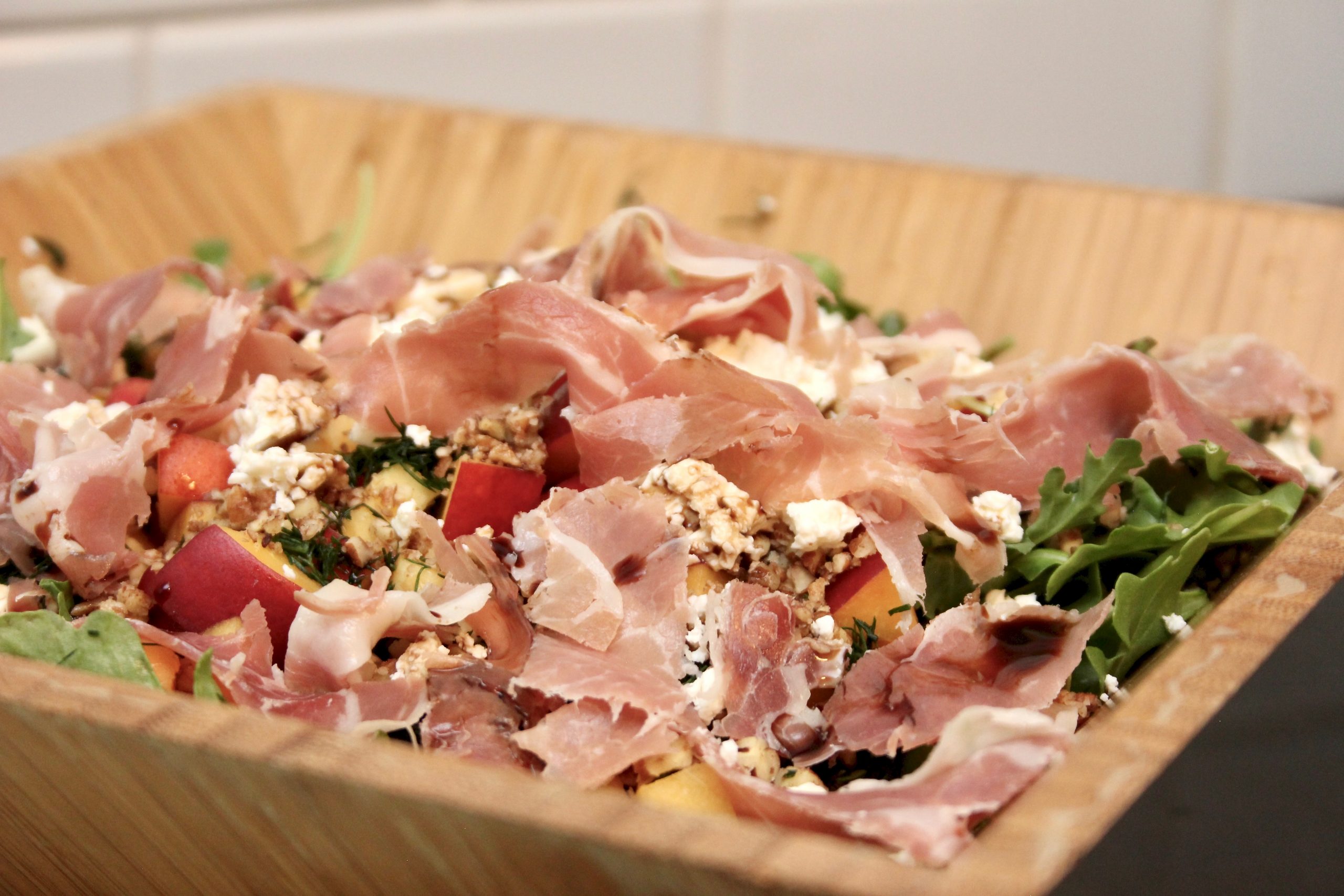 Additional Tips:
You could also grill the nectarines to give the salad more punch.
Try different variations. Substitute nectarines for peaches, walnuts for cashews, and feta for goat cheese.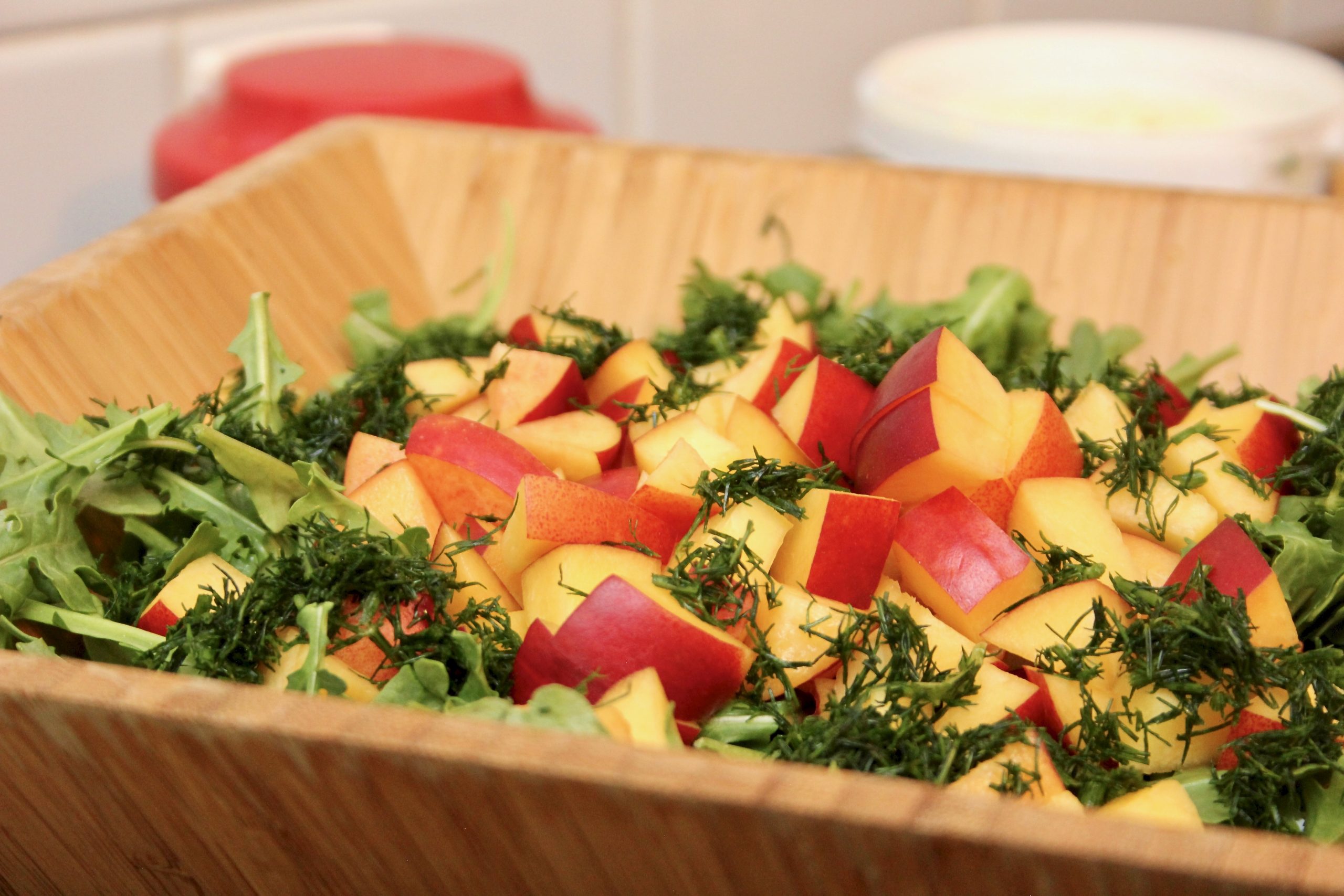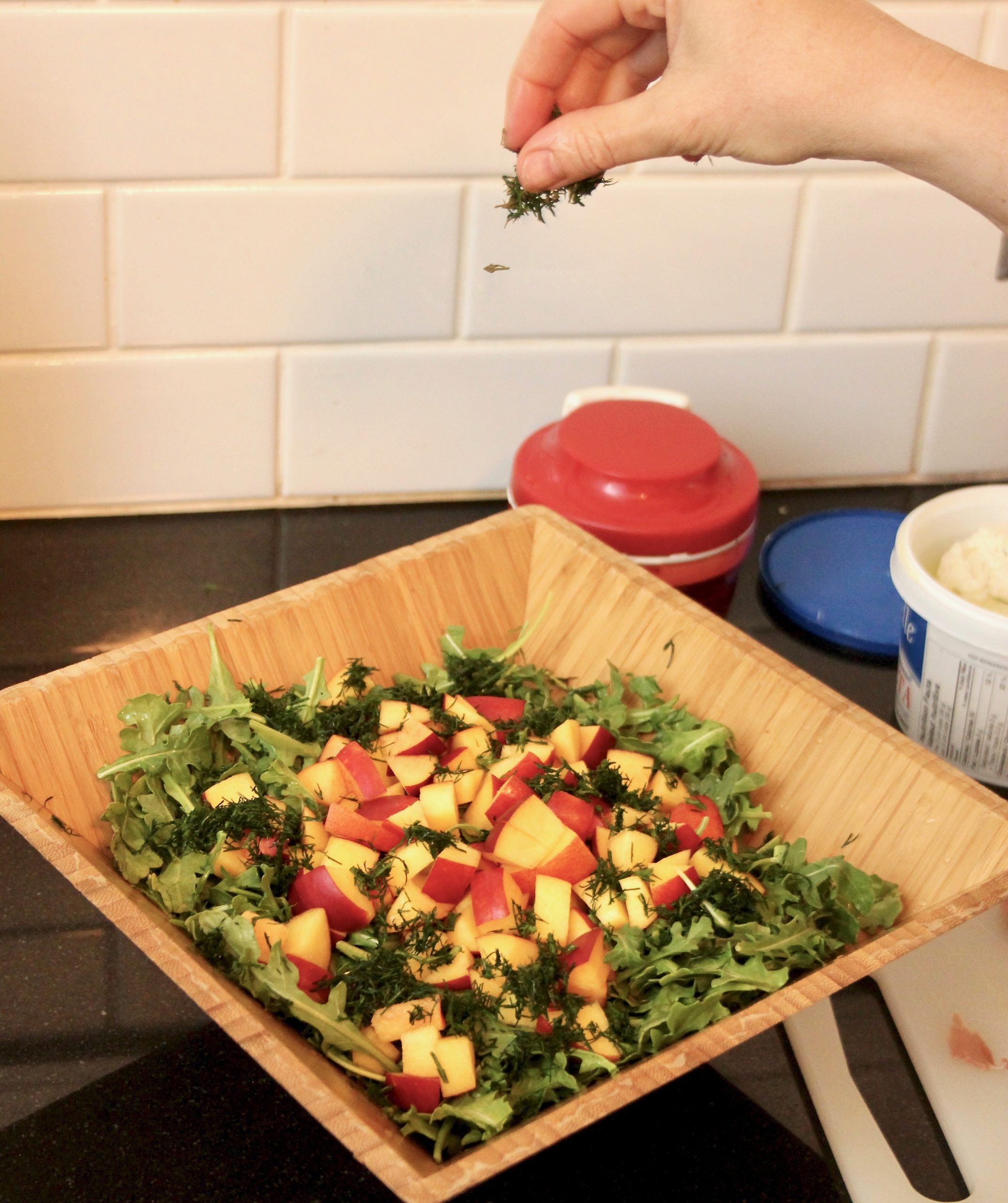 I would love to see your finished product! Tag me in your Nectarine Salad pictures on Instagram, Facebook, and Twitter!
Pin this to your Summer Salads and Delicious Salads boards. Follow me on Pinterest here.
Other Posts You'll Like:
Lemongrass Mint Refresh Cocktail
The Best Damn Chicken Noodle Soup
Healthy Family Time Management During Isolation
xx