Give that $3 Dollarama mug a little makeover, and make it dishwasher safe!
This DIY Christmas mug makes for a great Christmas gift, too.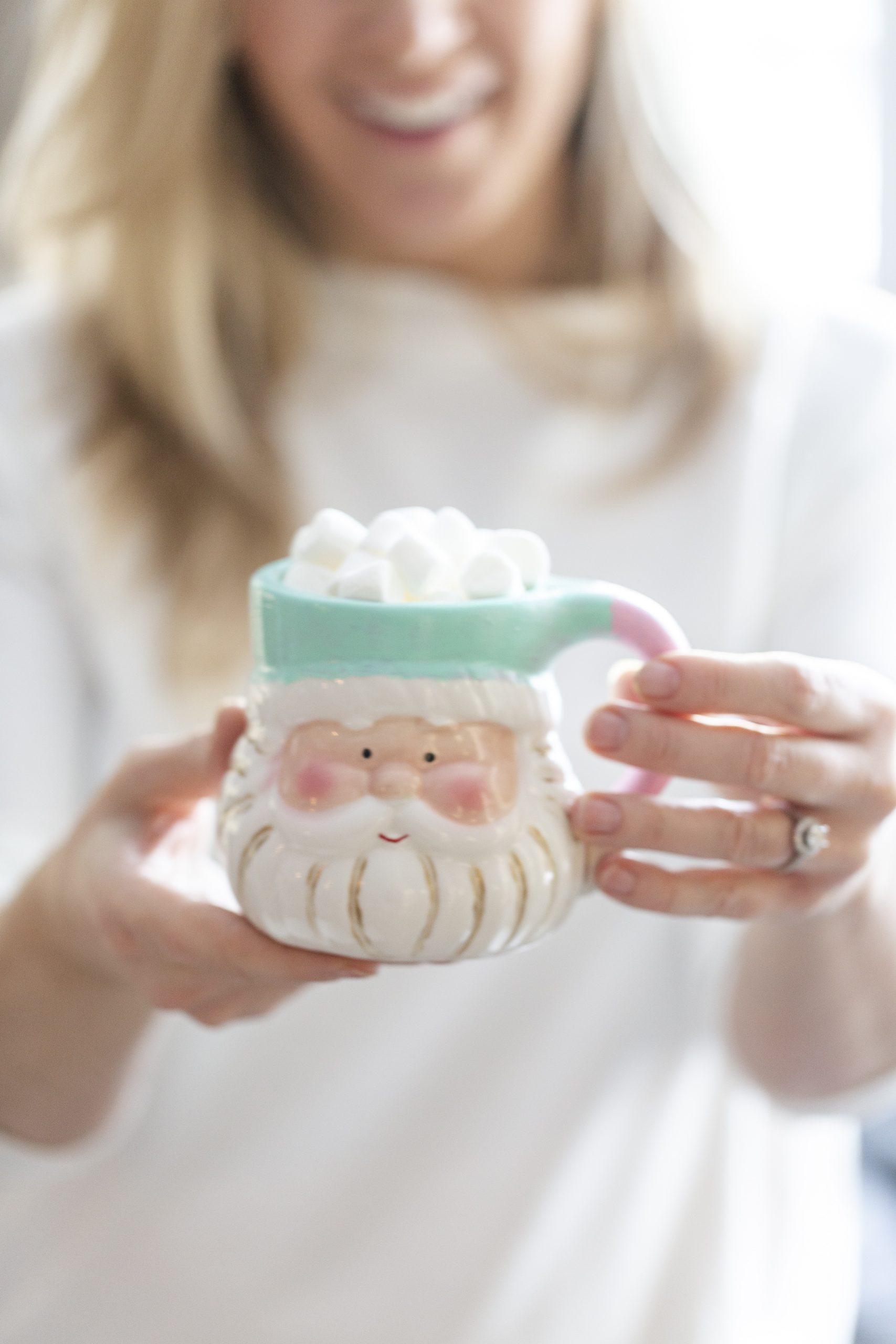 Forget trying to find the perfect item in 'your' colours. That's what paint is for! This year, instead of searching for just the perfect, pretty, pastel Santa mug, I simply made my own. Not much effort goes into this DIY Christmas mug. This super-simple craft is great way to revamp those old mugs in your cupboard, and would be fun for a crafting night with friends (when we're allowed to do that again)! You can also pair it with your favourite pound of beans or fill it with candy and gift to friends this holiday season.
Dishwasher Safe Modge Podge
This is definitely the coolest Modge Podge out there. Applying this non-toxic, water-based gloss to your mug makes it dishwasher-safe (top rack only – although, I'm going to experiment with bottom rack soon just to see)! You're supposed to let the Modge Podge cure for 28 days, but honestly, who has time for that? Pop it in your oven to speed things up (details further down).
You'll Need:
mug
sanding paper
acrylic paints in your colours of choice
paintbrushes
Directions:
lighting sand your mug to remove any sheen.
clean with rubbing alcohol.
paint your mug, then let it set for a couple of hours.
apply two-three coats of Modge Podge, letting it dry about an hour in between each.
pop your mug in a cold oven, set it to 175 F, and bake for around an hour. Turn off the oven, and allow pieces to cool inside. It's that simple!
You can also allow your mug to naturally cure by letting it sit for 28 days.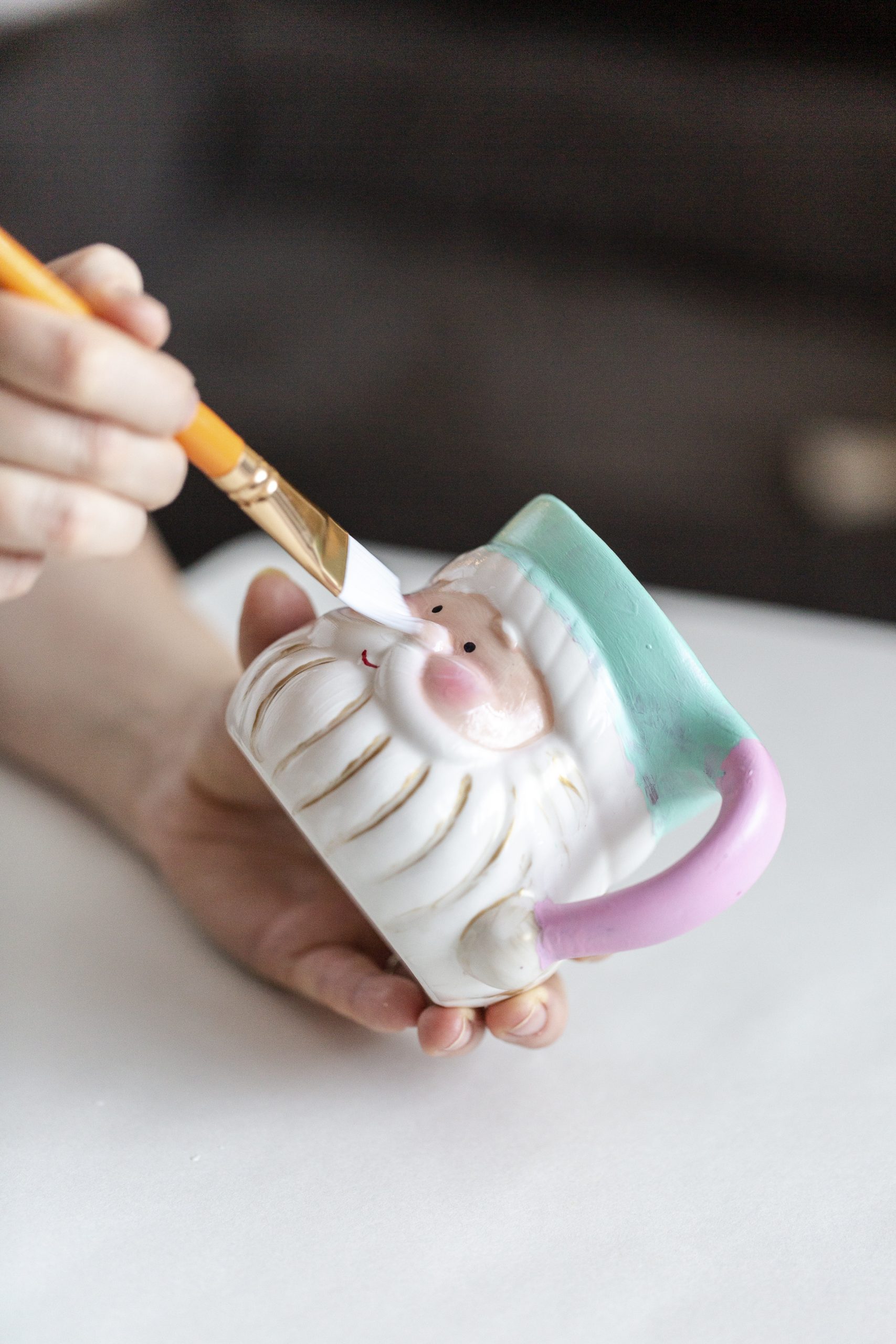 photos: Dallas Curow
I would love to see your finished product! Be sure to tag me on Facebook, Twitter, and Instagram.
Pin this to your Christmas DIY's board and follow me on Pinterest!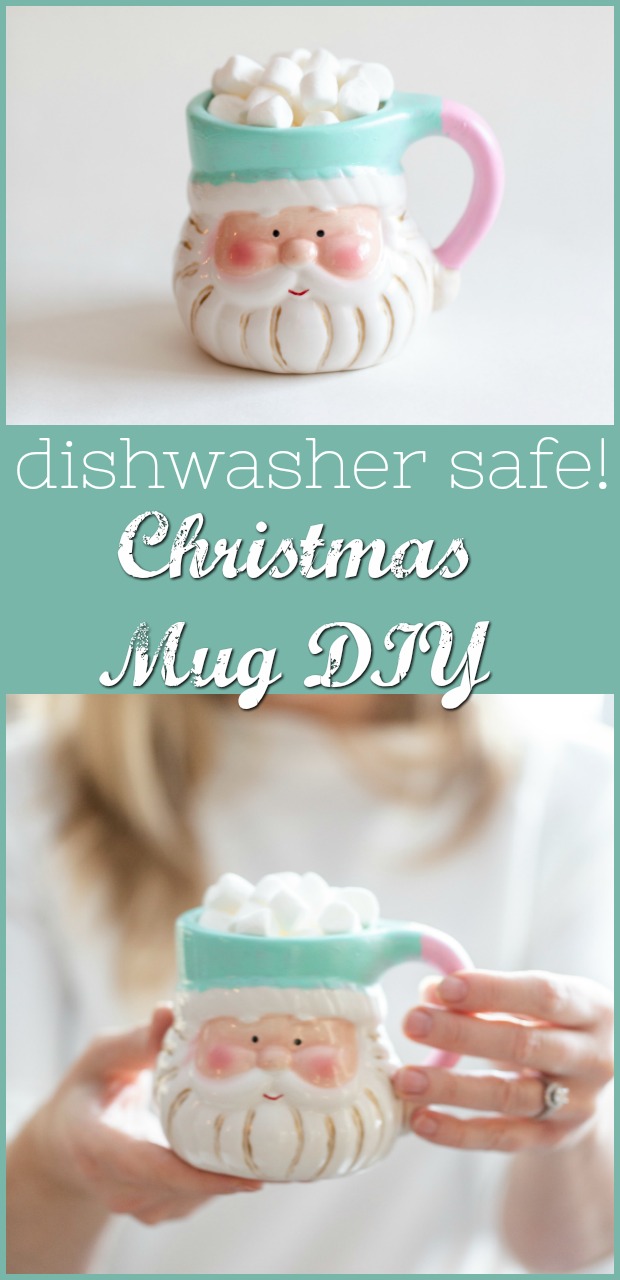 Other Posts You'll Love:
To DIY or Not To DIY Refinishing Hardwood Floors
Five Days Of Unique At-Home Christmas Activities
xx