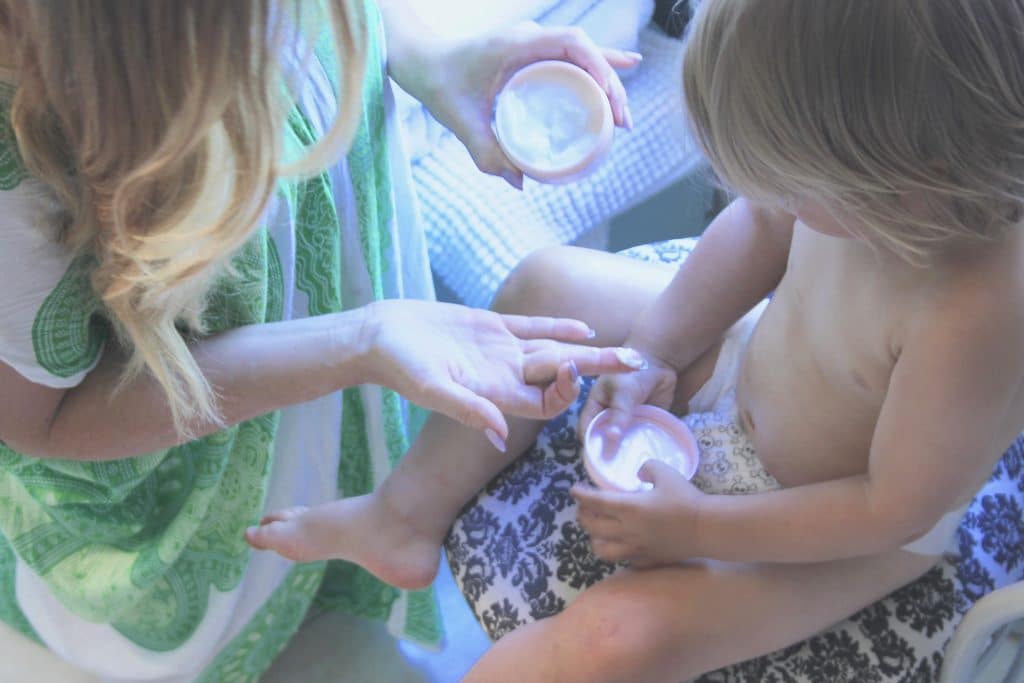 Body lotions, creams, butter: whatever title you want to use, they're far too expensive for my liking. How is something so simple (that you know is inexpensive to produce) so costly? (I feel the same way about toss cushions but that's a topic for another day.)
I have tested out and tweaked a few recipes on how to make your own body butter, and I believe I've found the best one. It all comes down to setting time. Most of the recipes I've come across instruct you to set your mixture in the fridge for an hour, but every time I've done this, the consistency is off. Here's what I did…
DIY Coconut Lavender Whipped Cream
Time Investment: 30 minutes prep and bottling, 45 minutes of setting in the freezer and fridge
Makes: Three 200 ml containers
You'll Need: 
1/2 cup shea butter
1/2 cup coconut oil
1/2 cup almond oil
lavender essential oil
1/8 tsp. of apple cider vinegar
three small containers of your choice

Directions: Combine shea butter, coconut oil and almond oil in a double boiler (or makeshift double boiler) over medium heat. Stir constantly until everything is combined and melted. Let it cool for five minutes and then add your lavender essential oil. If you're making one for you and one for your babe, separate your mixture first and then add drops. I use 30 drops for adults and 10 for kiddos (fewer drops for kids because their bodies are smaller and skin is more sensitive).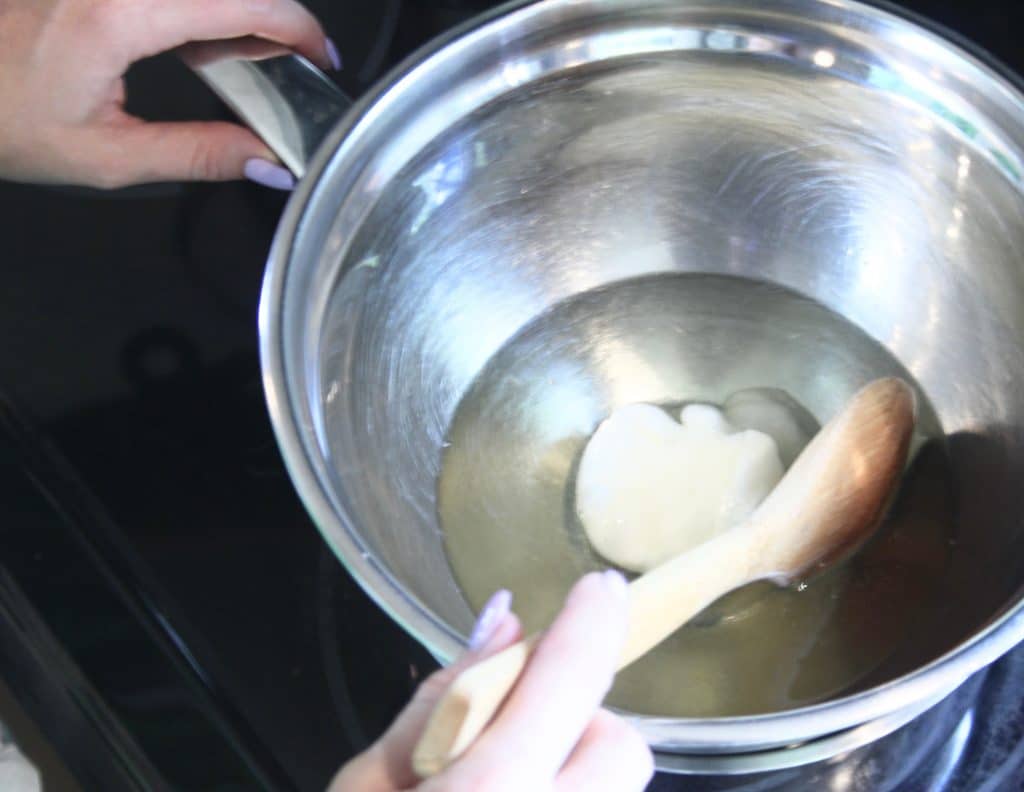 Transfer into a covered container and pop in the freezer for 30 minutes to harden. You'll want to be able to poke through a firm top layer. Then, use a hand mixer to whip for about 10 minutes, or until fluffy.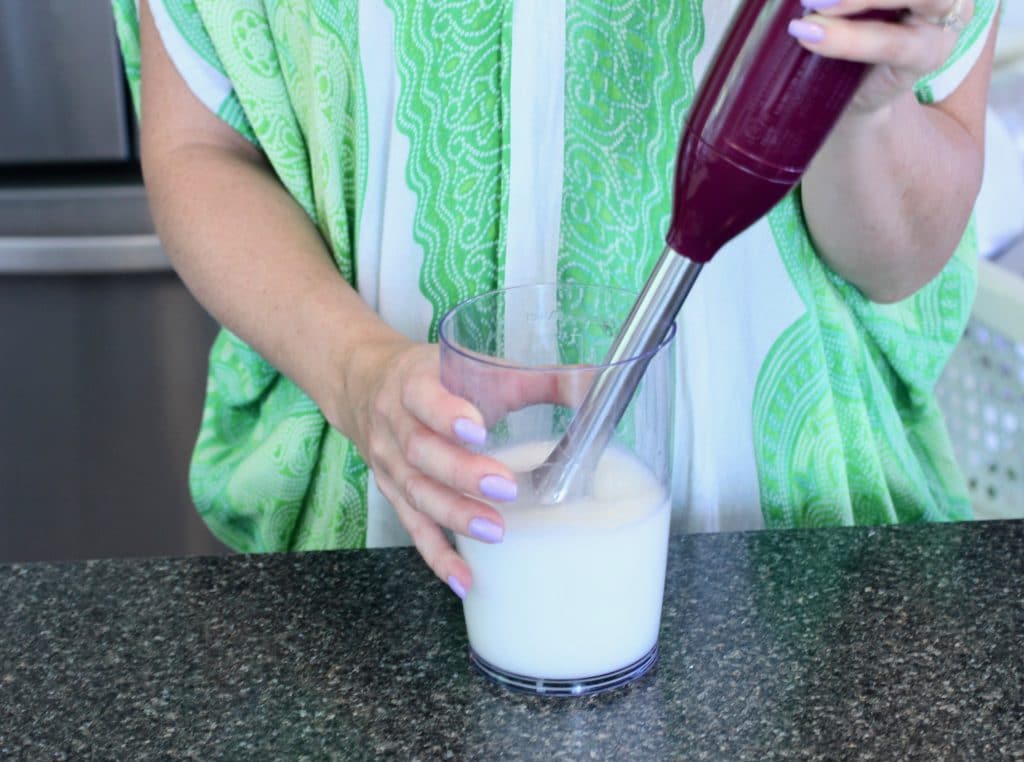 Return to the fridge for an additional 10 minutes. Then, remove from the fridge and stir in your apple cider vinegar. This will act as your all-natural preservative. Be careful not to use too much as the scent of the vinegar will start to dominate.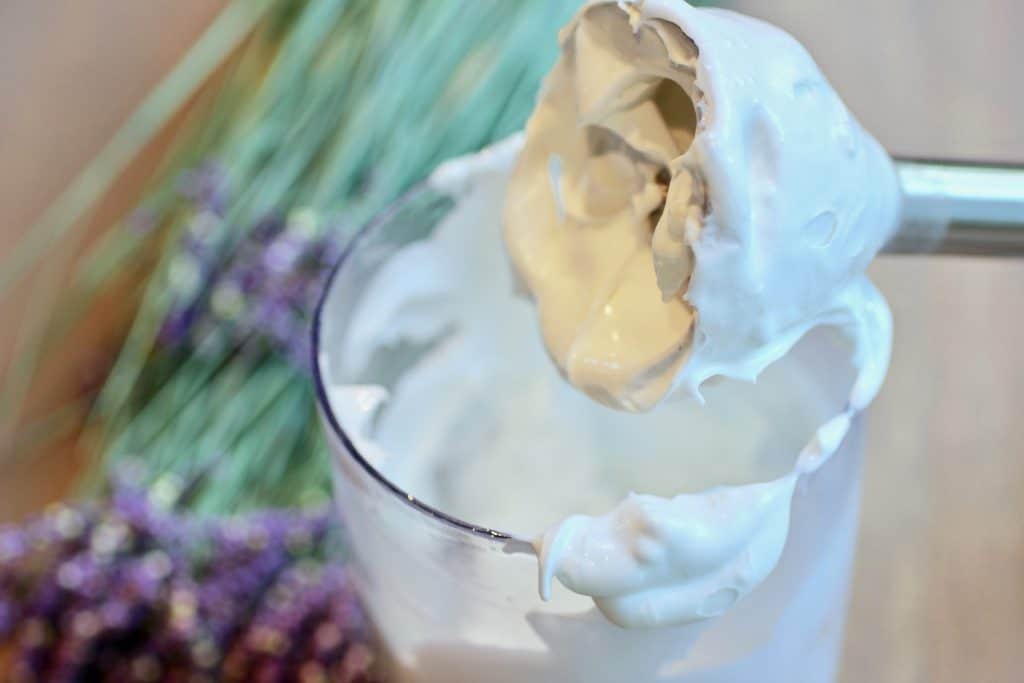 Use a small spatula to transfer to your containers. The cream should last you a few months because of the apple cider vinegar preservative. However, mine is usually gone way before then because I love it so much! It's even nice to store in the fridge and slather on in a cool form right after a hot bath.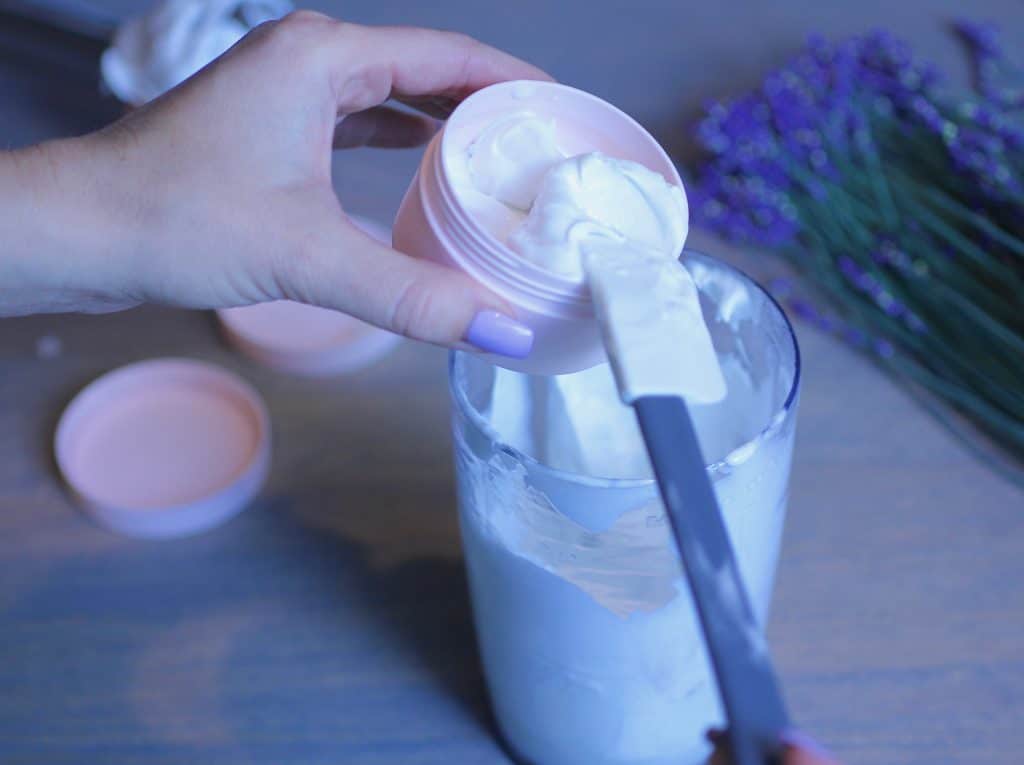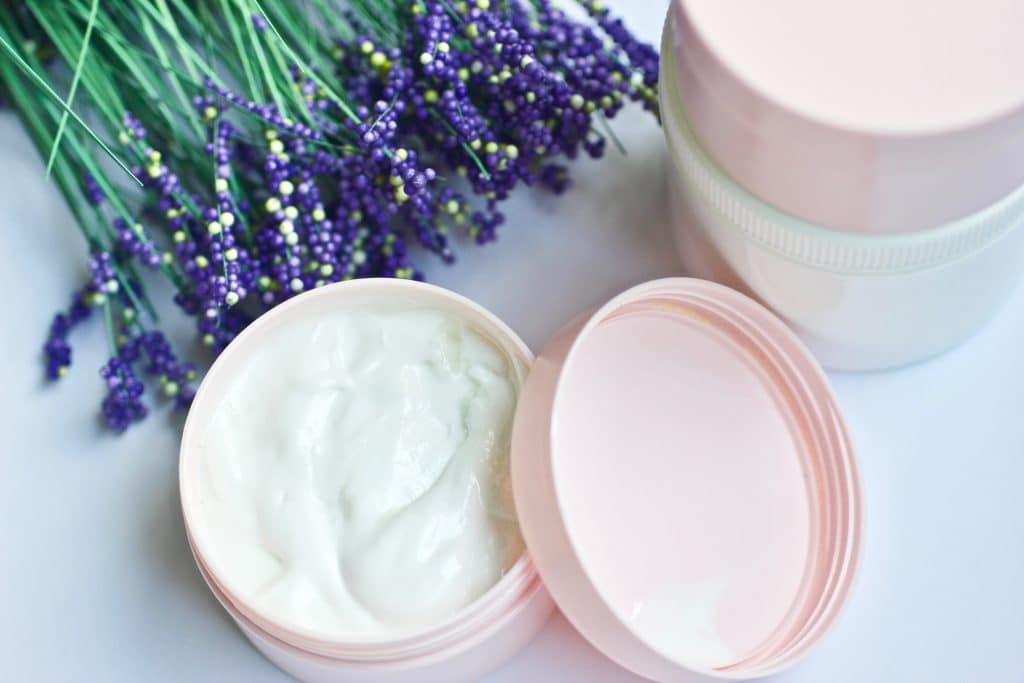 Lavender essential oil is great for calming your body, and mind, so consider using this on yourself and your babes right before your pjs go on. That's what we do!
Don't forget to check out my three favourite face masks – here! 
xx