Pretty DIY hand-painted tea towels for your Valentine's decor or to wrap gifts! This is also a fun project to do with your little one.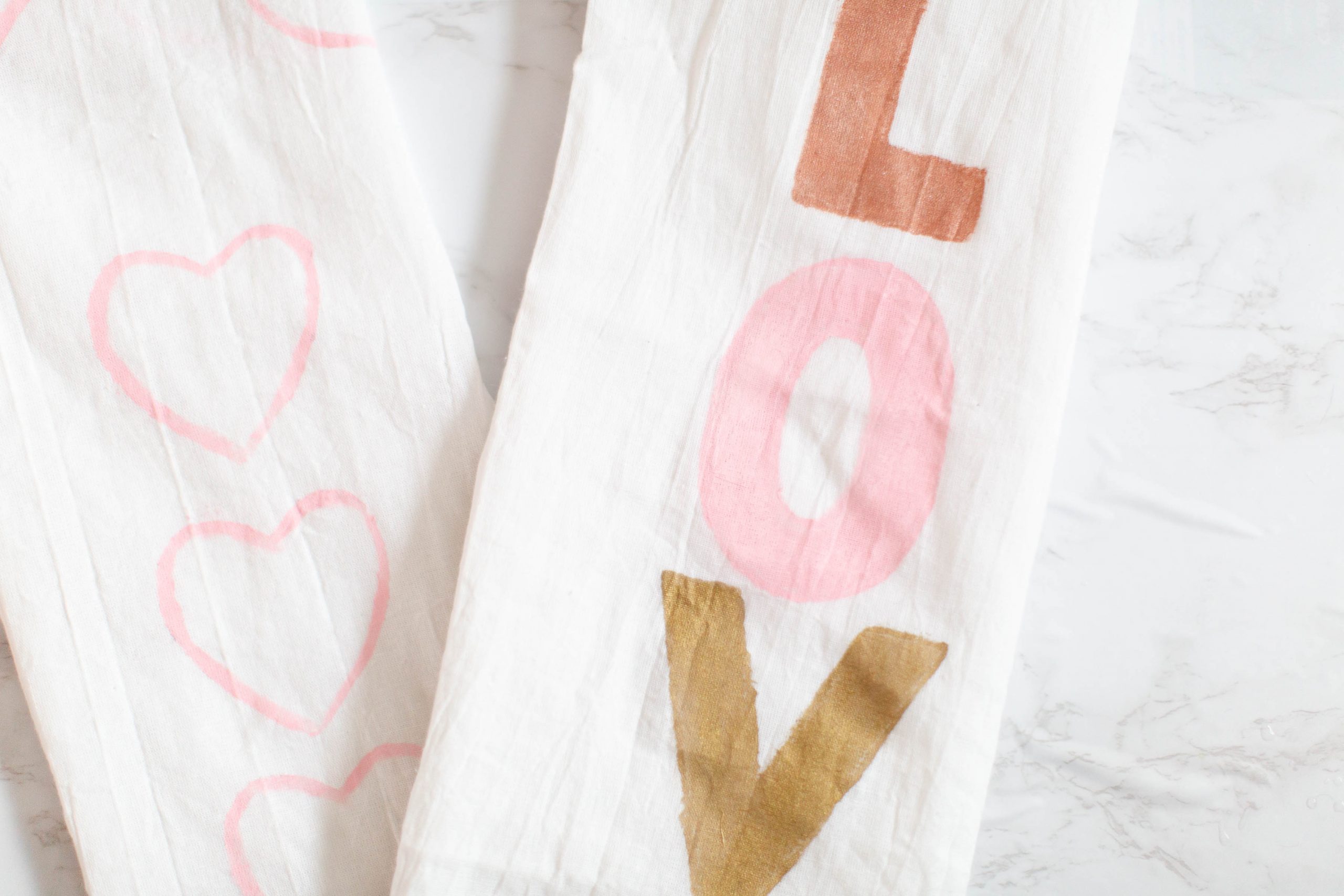 This is such a simple and enjoyable way to add a little dose of Valentine's vibes into your home this month! I'll be using these DIY hand-painted tea towels to wrap a few gifts for friends. Gotta love a wrap you can get some use out of!
For this project, I picked up my fabric paint at Michaels, paint brushes from The Dollar Store and linens from Amazon. Save some cash and make your own heart and letter stencils. Here's how to do it!
You'll Need:
Non-toxic fabric paint
Paintbrushes (coarse and straight edge work best for this project)
Iron
Heart stencils
small piece of cardboard
Directions:
Cut a piece of cardboard to place under the part of the cloth you're painting so it doesn't leak through.
Paint the fabric and let it dry for 24 hours.
Heat seal it with your iron (this is a good tutorial). Don't put the iron right on the painted fabric. Make sure you cover with another piece of fabric first, just to be safe.
The heat sealing will increase the longevity of your towels but they will fade slightly over time (which I think makes then even more beautiful).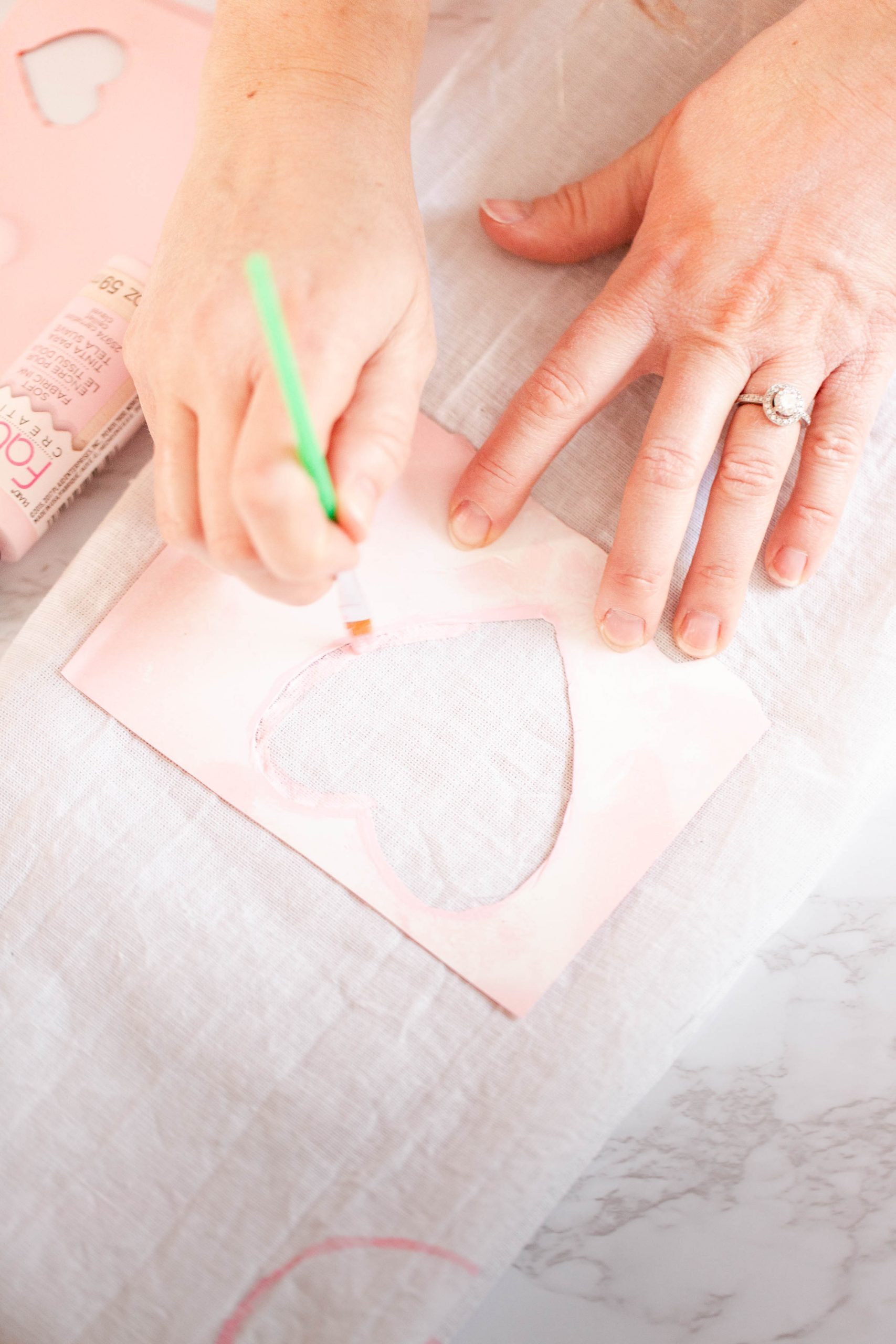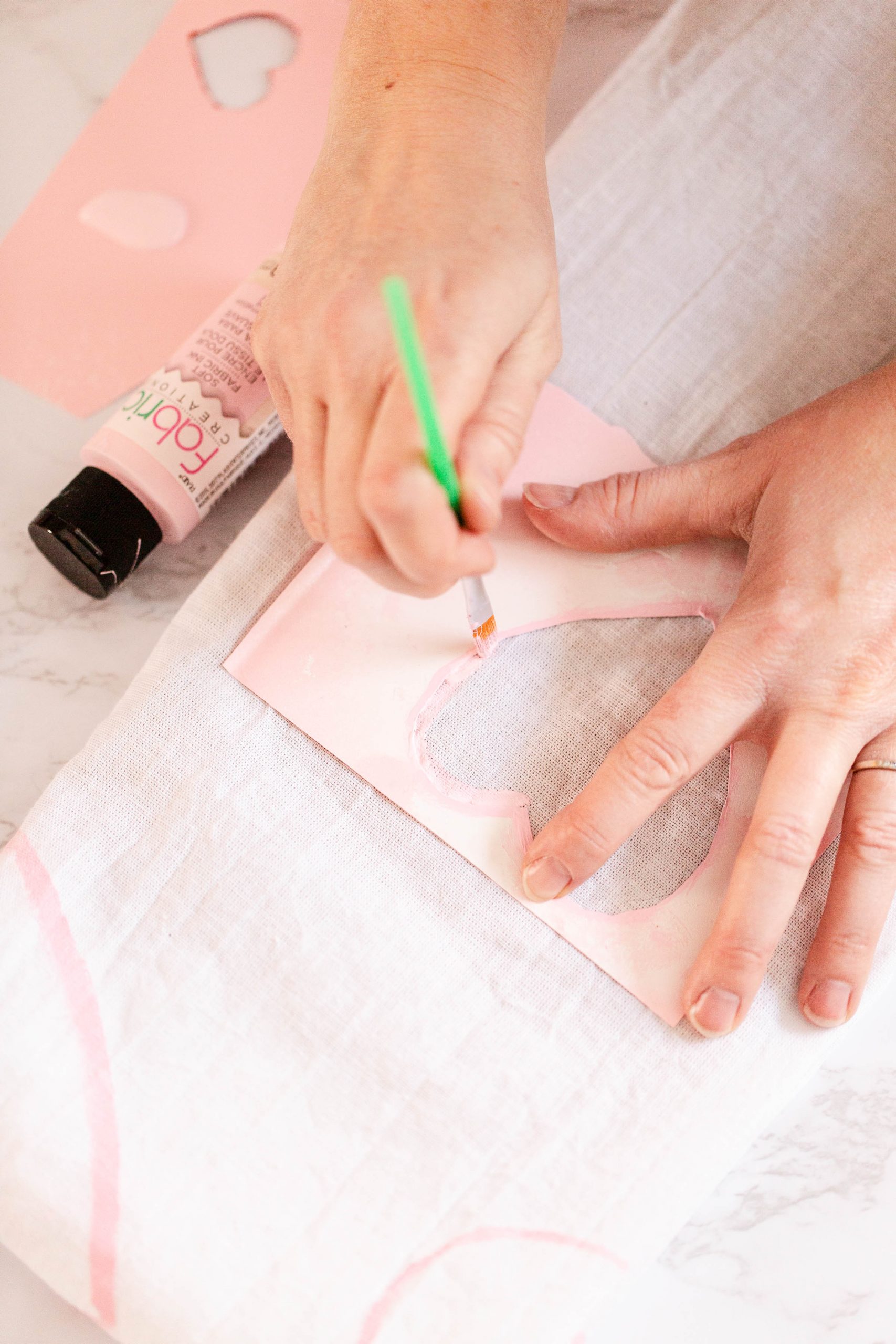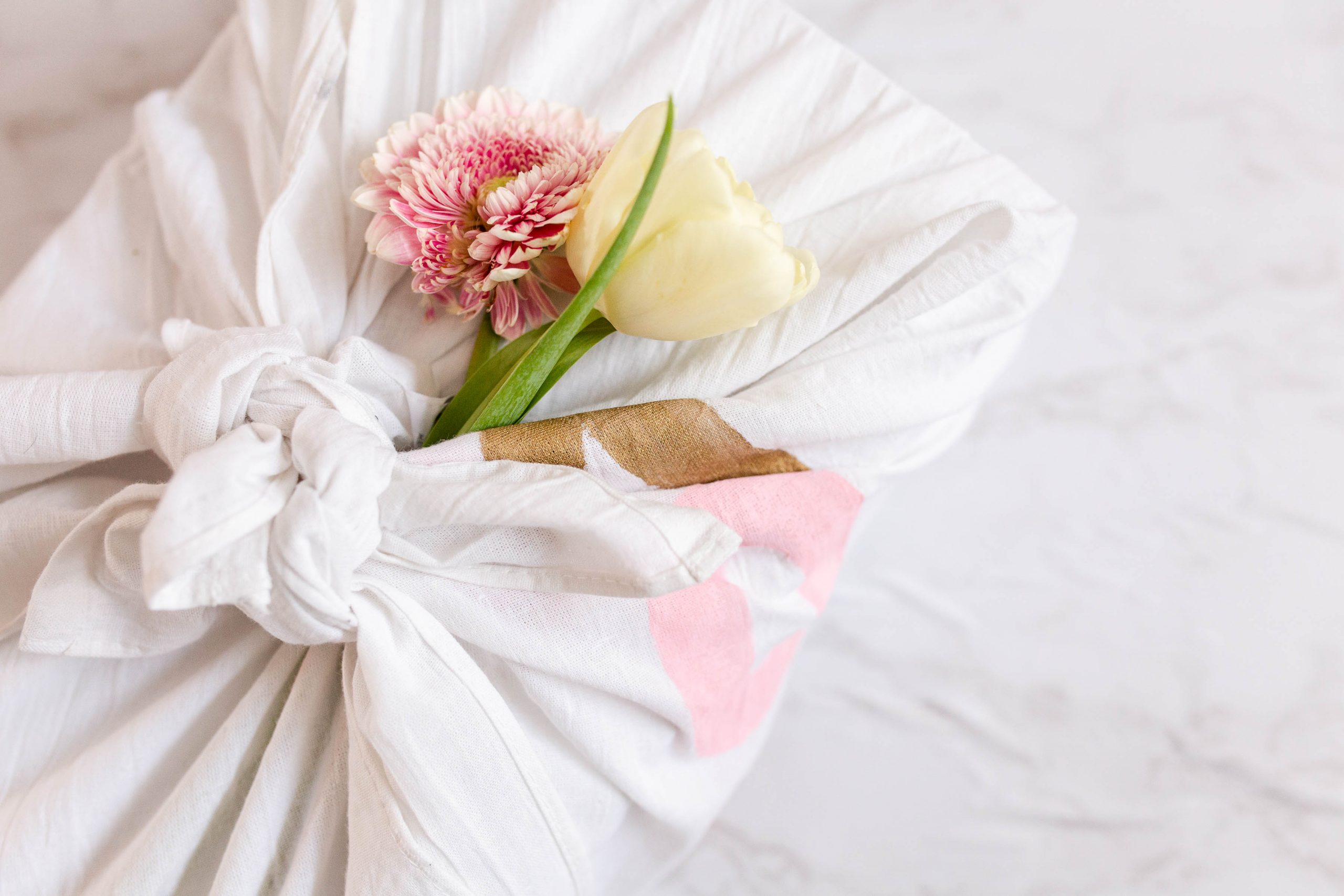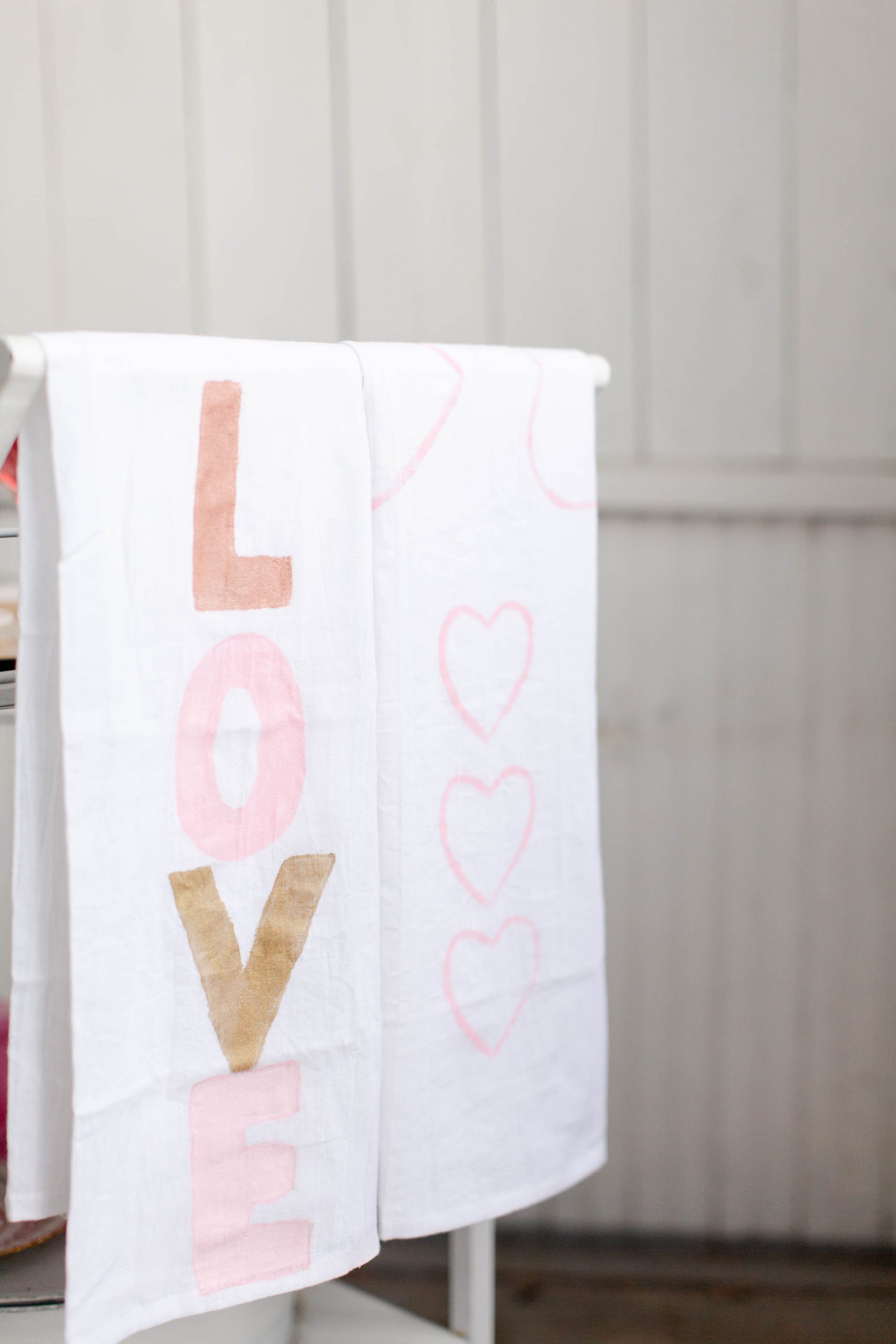 photos: Dallas Curow
I would love to see your finished product! Be sure to tag me on Facebook, Twitter, and Instagram.
Pin this to your Valentine's Ideas board and follow me on Pinterest!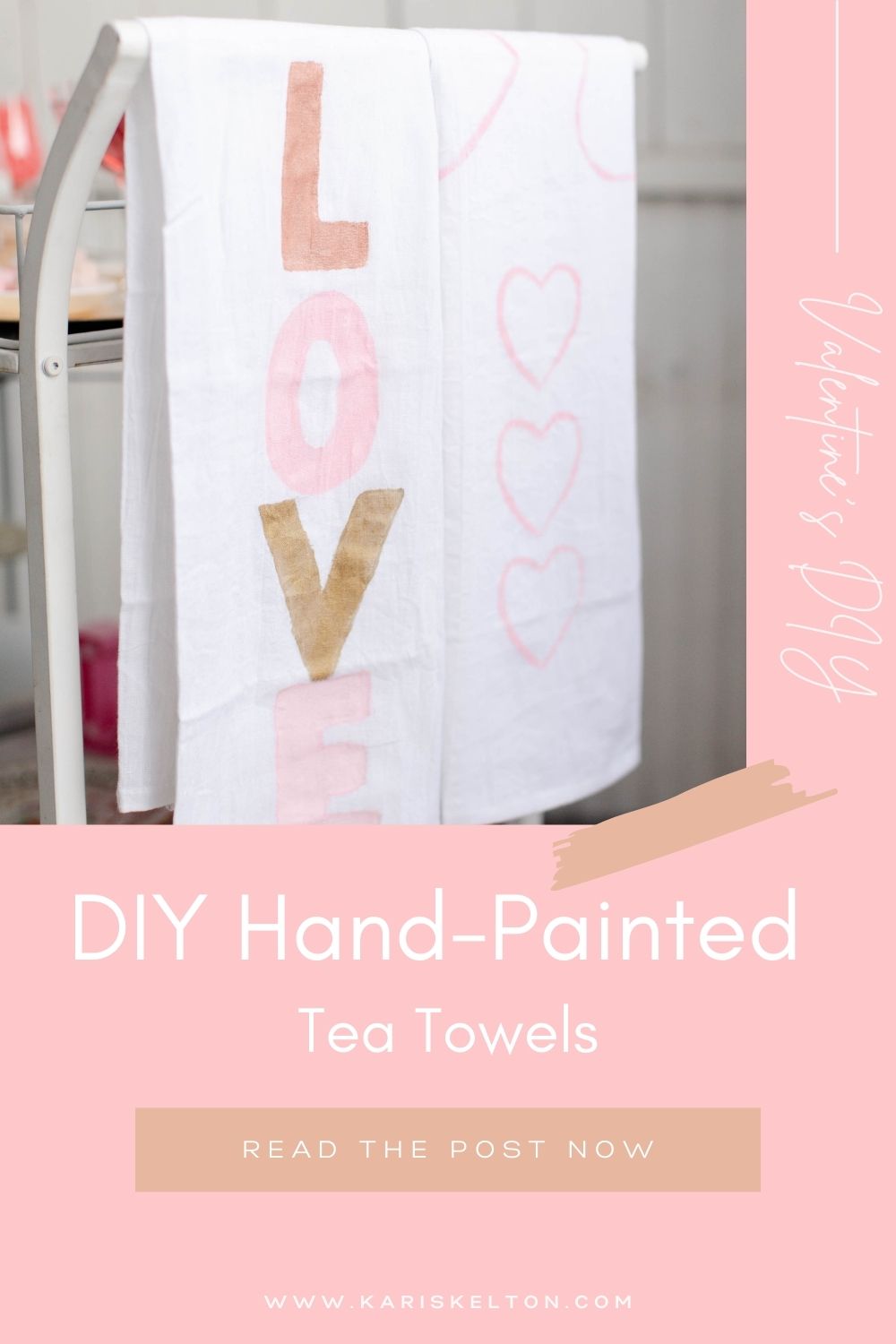 Other Posts You'll Love:
How To Make Labels Like The Home Edit
How To Set Up An Arts Centre in A Toddler Room
xx