Your pup will inhale this delicious bison and bacon birthday cake! You can even slice some off for yourself.
(My favourite part is the icing.) Keep reading for all the delicious ingredients and tips for Pinterest-worthy decorating!
Bison + Bacon Dog Birthday Cake Recipe
If you're like us, you take any chance to treat your dog like the prince (or princess) they are. Our boxer Moses' sixth birthday this year was no exception.
Moses has always been just like our kid. Our love for him only intensified when our son Wyatt came into the picture. Watching the two of them together has been so special. He's a wonderful big brother! Moses gets a cake every year, and per tradition, he wears the same birthday hat he wore on his first birthday for each celebration (only for the photo, until he paws it off)!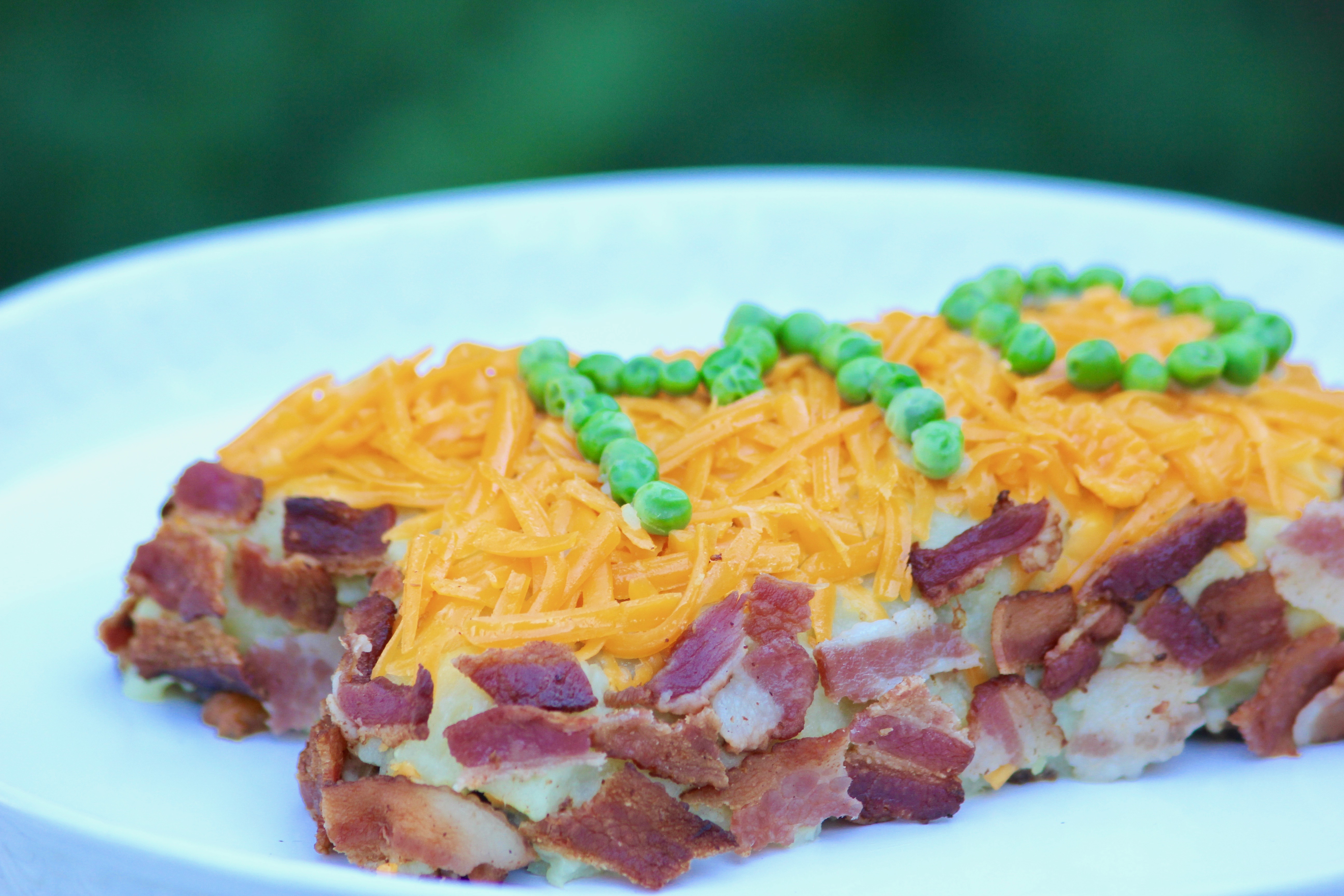 Time Investment:
1.5 hours (plus a total of 15 minutes just trying to keep your pup out of the kitchen while you make it.)
You'll Need:
Five Yukon Gold potatoes, peeled and chopped
One pound of organic ground bison
One cup of shredded cheddar cheese
1.5 cups of cooked from frozen organic peas
Four slices of healthy pork bacon (I've used turkey bacon too)
One organic free-range egg
1/4 cup of rolled oats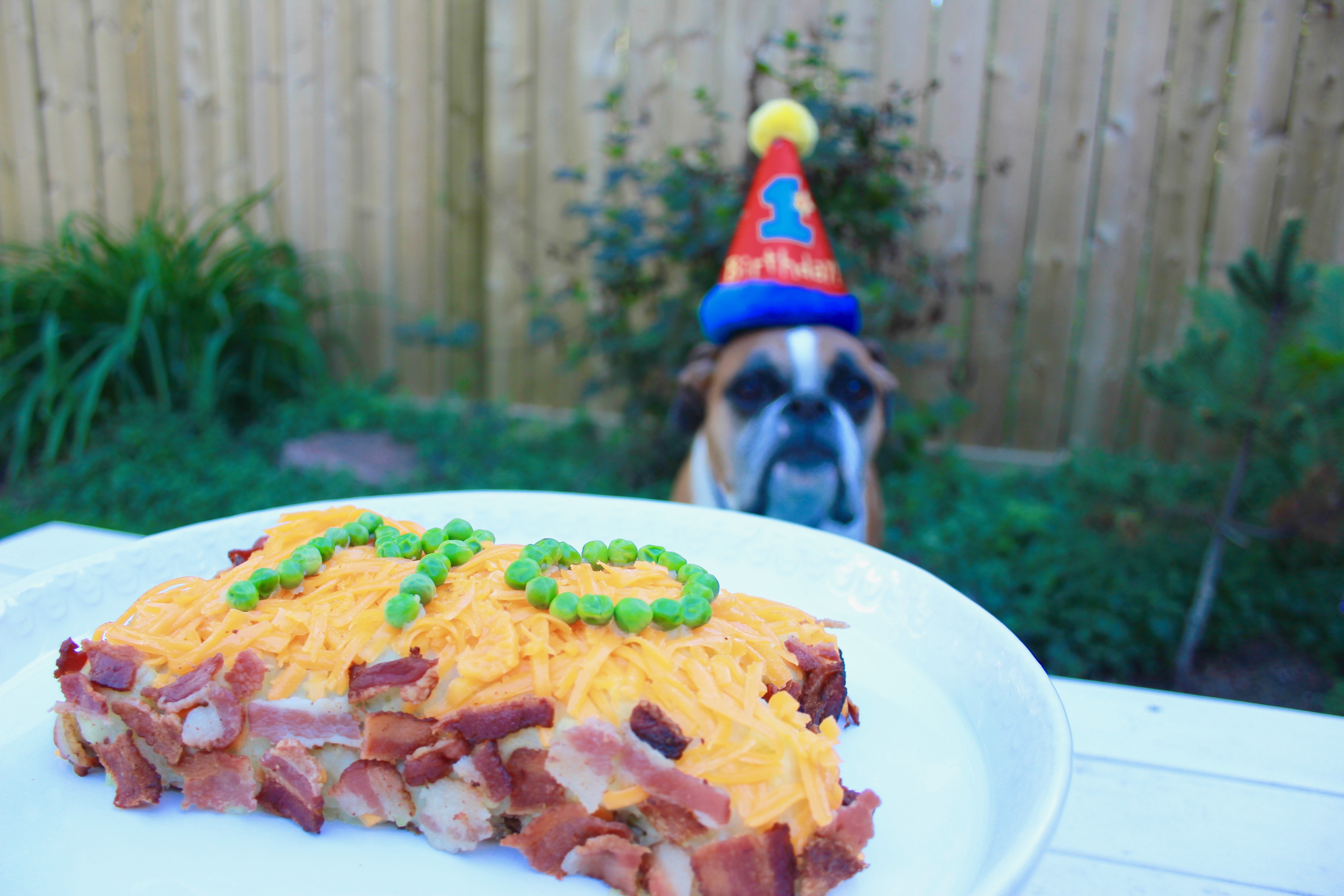 Directions:
Preheat oven to 350 F
Peel and cube potatoes and lay in a saucepan. Cover with water and bring to a boil. Reduce heat and cook for 20ish minutes, until fork-tender. Strain and set aside to cool.
Fry bacon and set aside.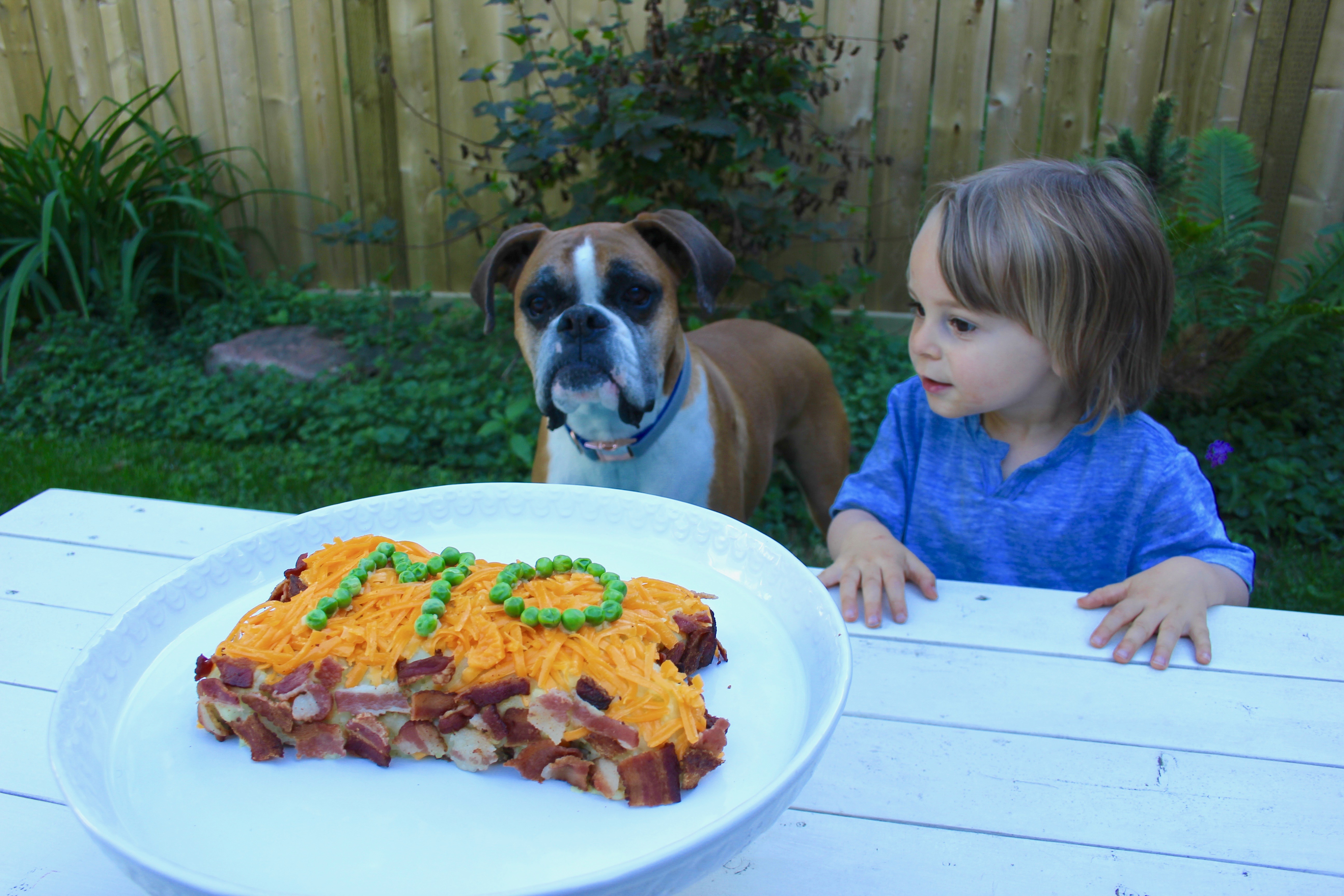 Cook peas and set aside.
Combine peas, bison, 1/2 cup shredded cheddar, egg, oats, and 3/4 cup of peas into a bowl like you're making a meatloaf.
Shape mixture into a dog bone (the best you can) on a baking sheet. (Let's be honest, your dog isn't going to care what shape it's in. This is only for photos.) Bake for 40 minutes.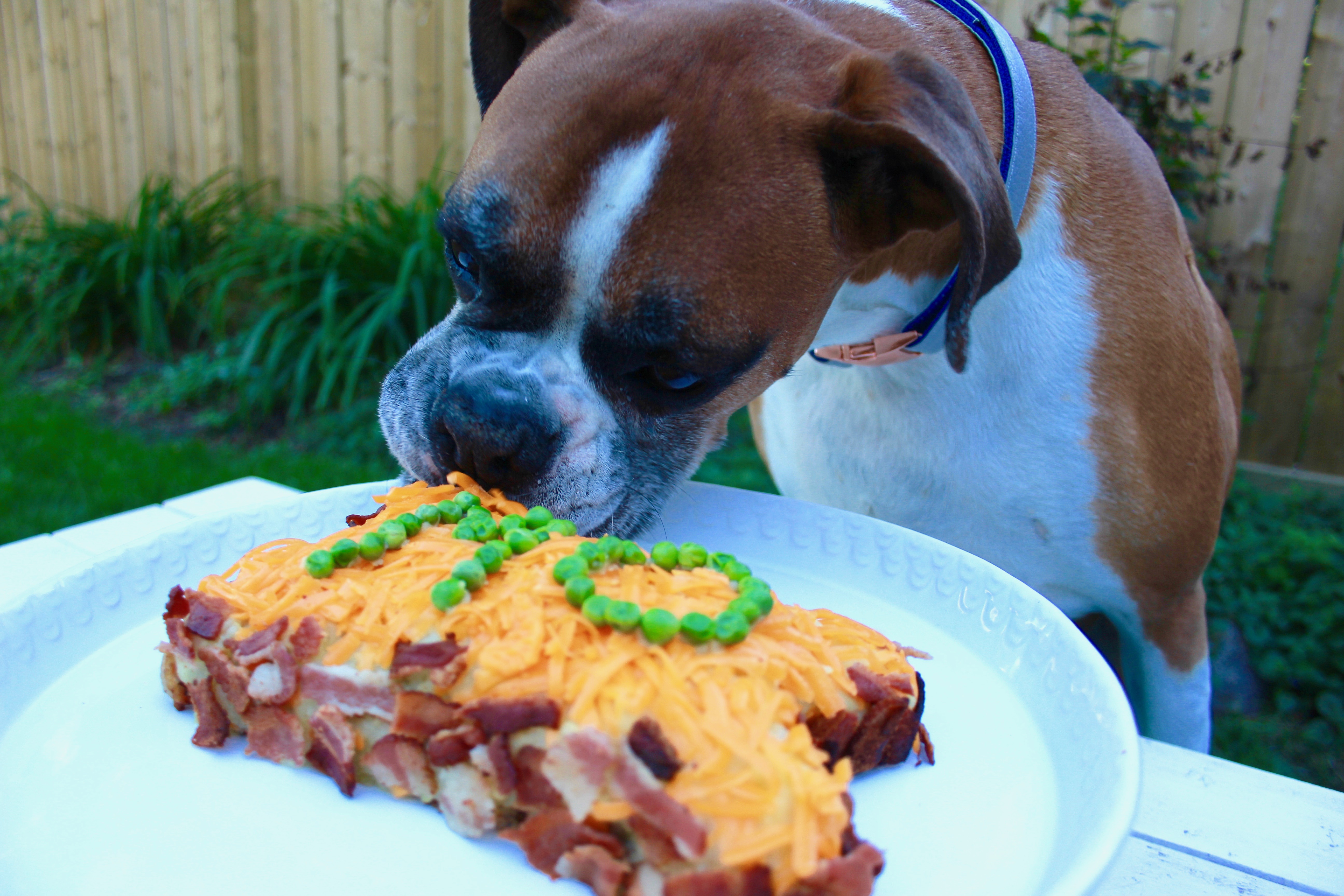 While your cake is baking, mashed your potatoes (which will be used as icing for your cake) and chop bacon into one-inch pieces.
Once the cake is baked, cool for about 10 minutes.
Evenly spread mashed potatoes over your cake.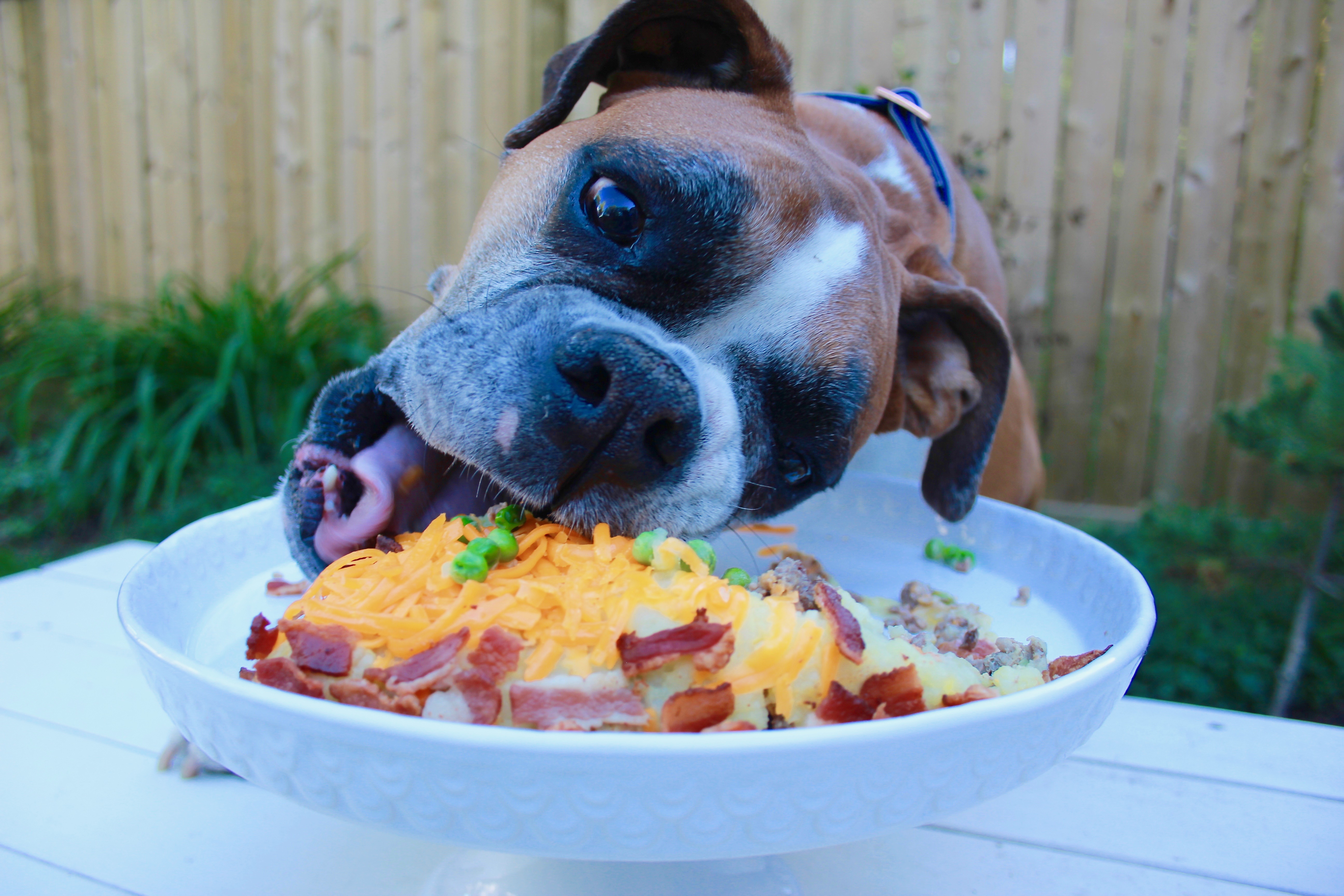 Sprinkle remaining cheese on the top of the cake and layer the bottom with the fried bacon
Spell your dog's name out with the remaining peas. (I dipped each pea in a bit of mashed potato before pressing it on, just to make sure they would stay in place.)
Serve on a cute plate and watch your pup go to town!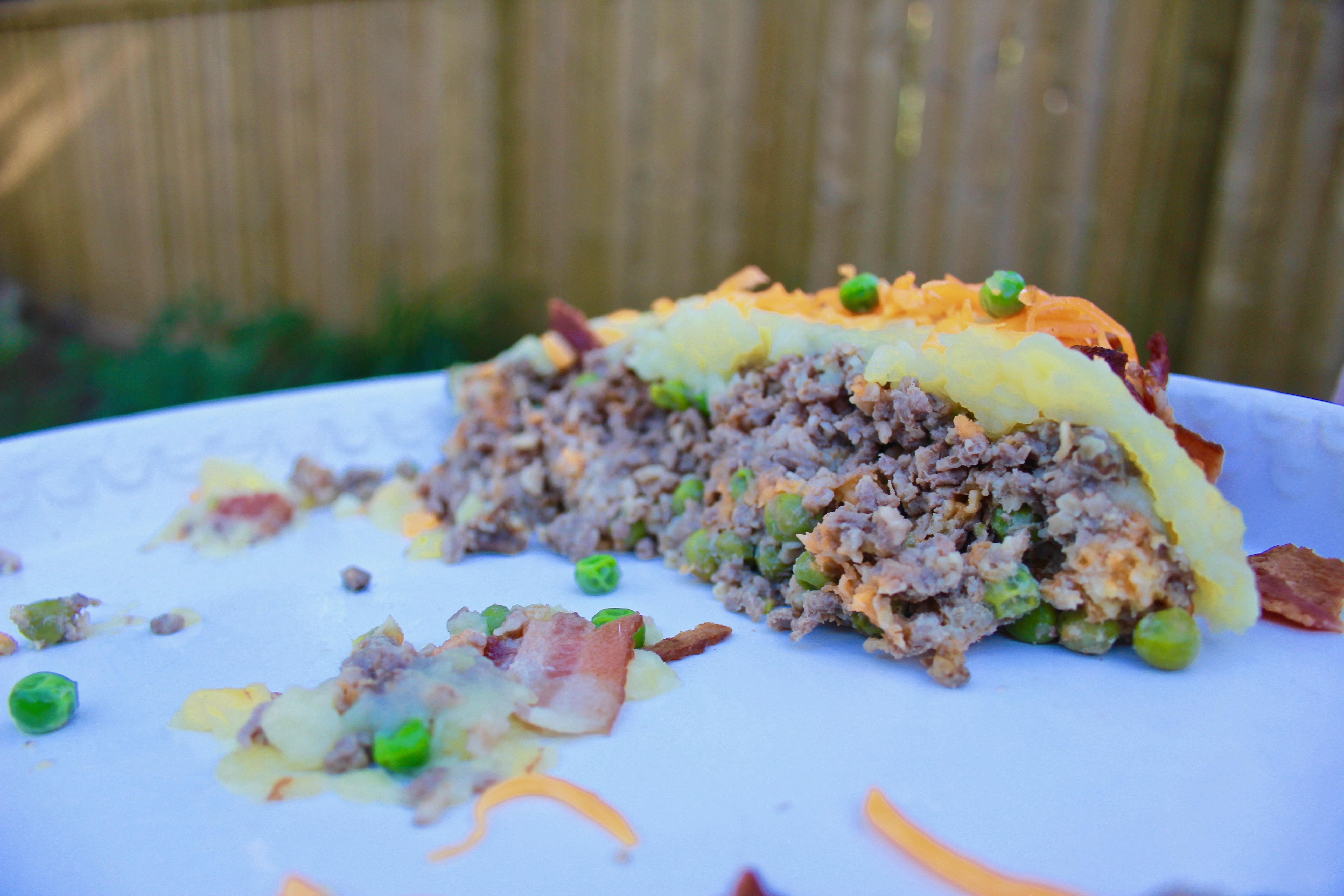 **Please Note: Make sure to consult your vet before giving this to your pet. Animals react differently to certain ingredients and I would never want anything bad to happen to your furry babies!
Don't forget to share this to your Puppy Party and Pet Treats boards and follow me on Pinterest here! 
Other Posts You'll Love:
Moses' Must-Haves: Gift Ideas For Dogs & Dog Lovers
Animal Intuition: Our Boy Moses
xx